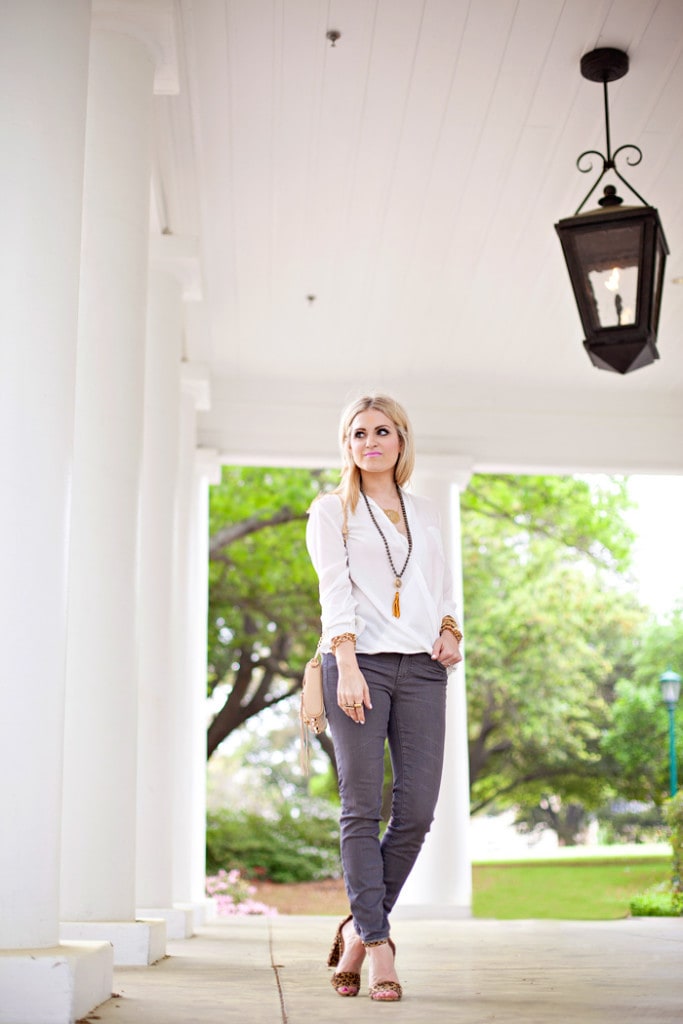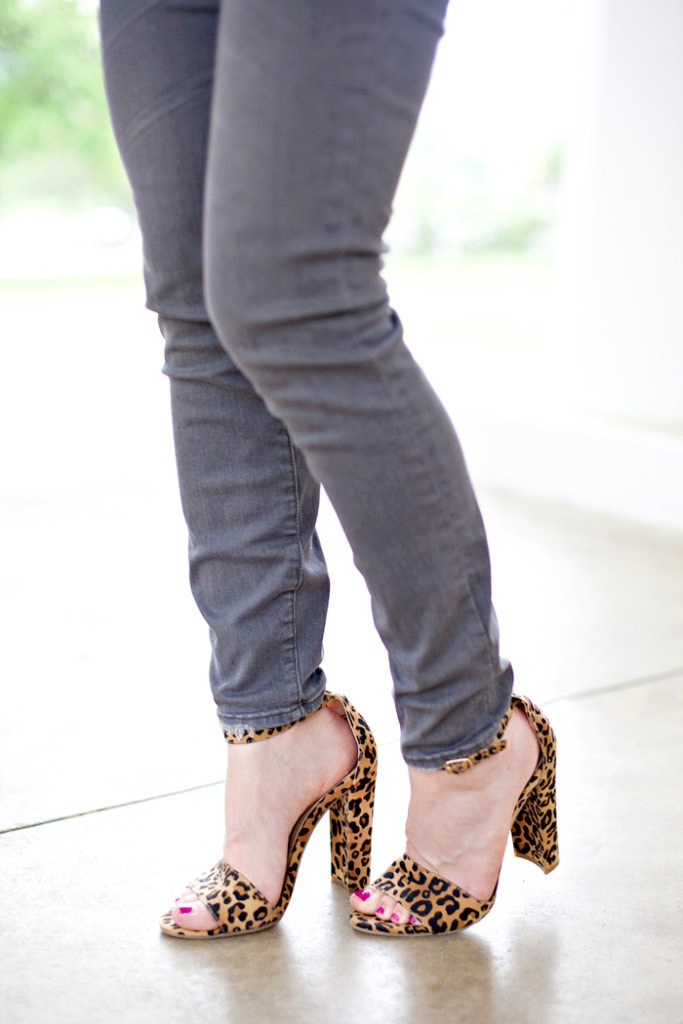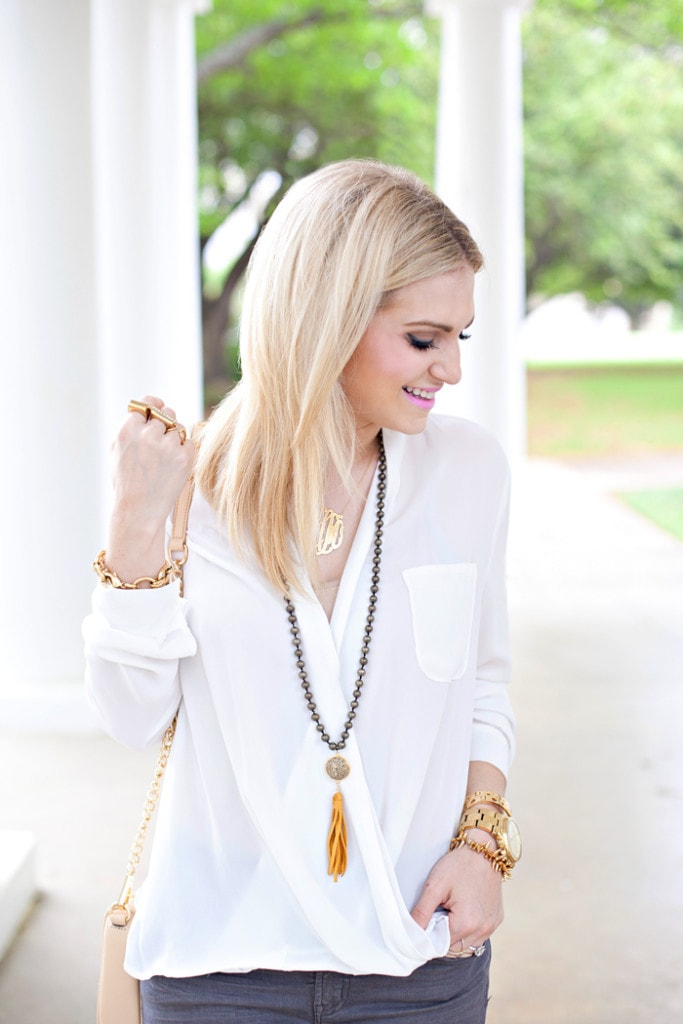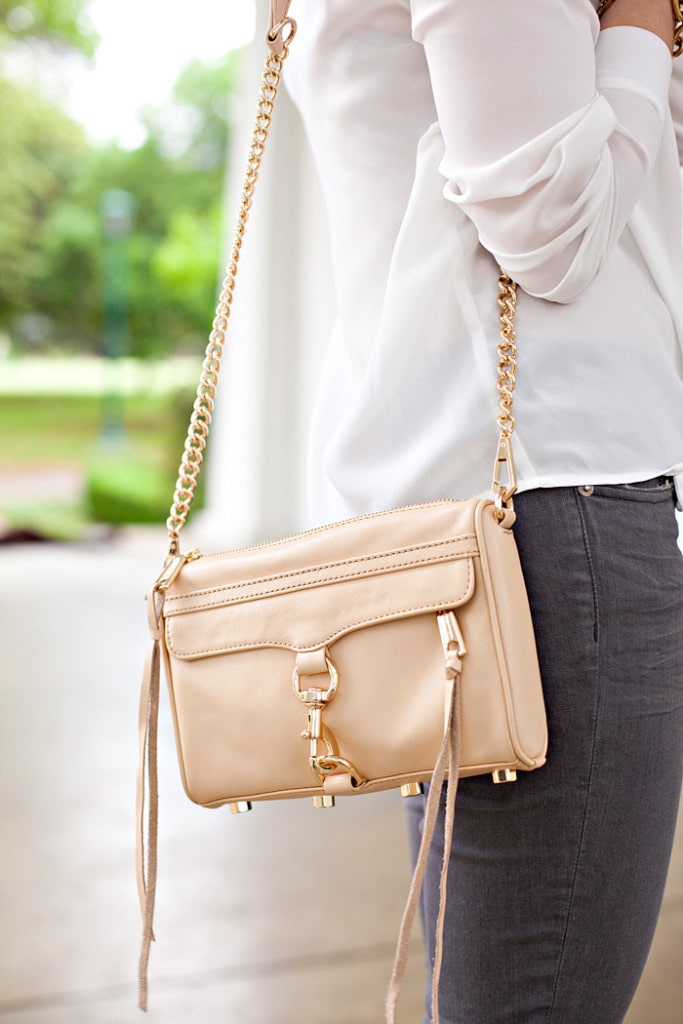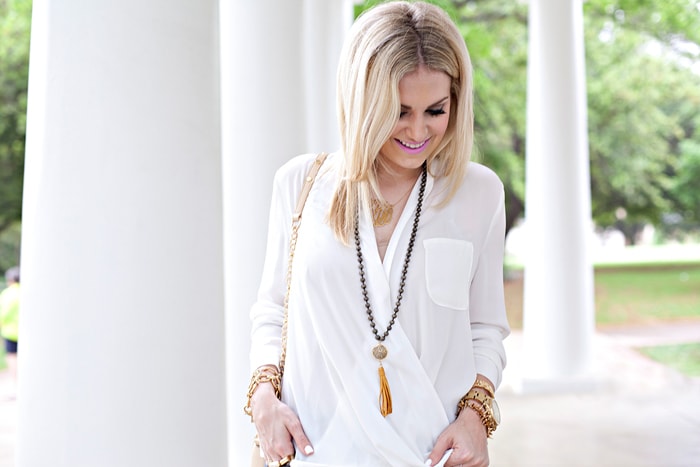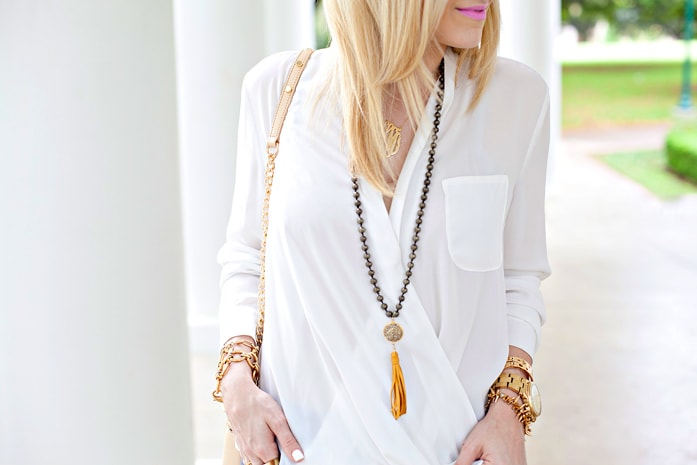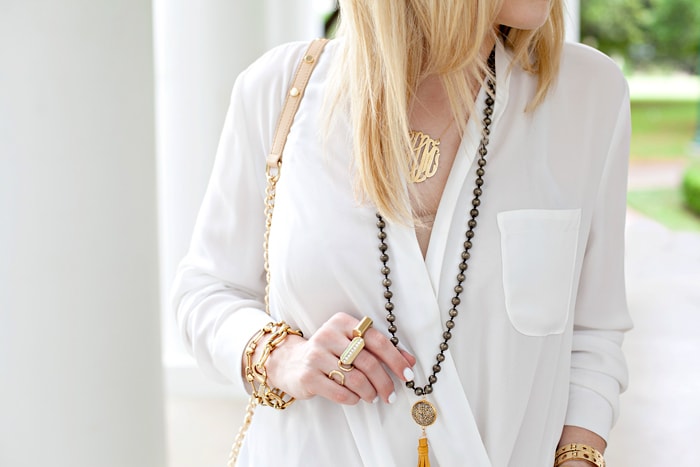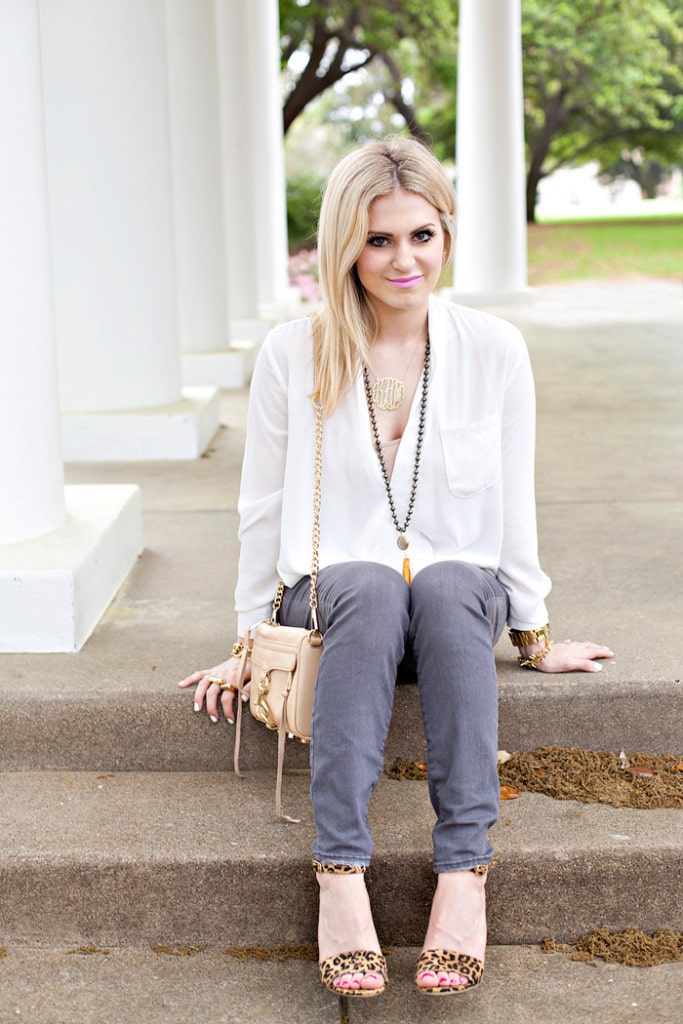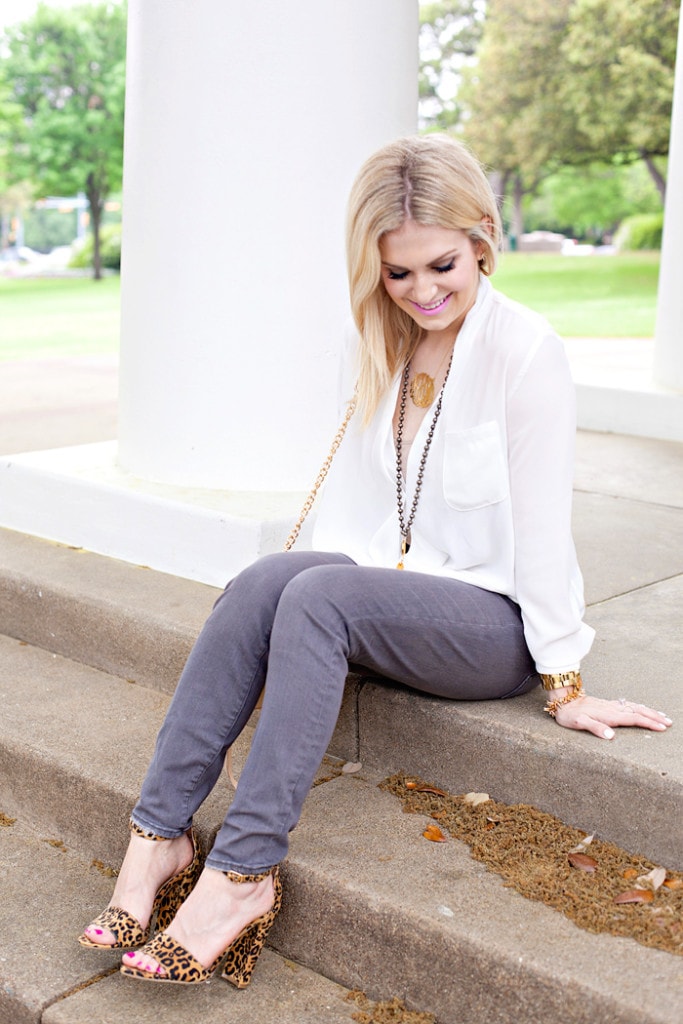 Top: Nordstrom | Necklace: [c/o] A.Marie Jewlery | Monogram Necklace: Neiman Marcus | Bag: Nordstrom | Jeans: J.Crew | Watch: Nordstrom | Bracelets: Stella & Dot, Baublebar  | Link Bracelets: [c/o] A.Marie Jewelry, A.Marie Jewelry | Lipstick: Nordstrom | Shoes: [c/o] Nastygal, Similar
Photos: Meagan Weaver Photography
When I think of my personal style it usually goes something like this:
pink lipstick, tassels, lots of jewelry, structured bags, tassels, mixed prints and more jewelry.
More is more, right? 😉
I was introduced to A.Marie Jewelry a year ago while I was sitting down to coffee with a girlfriend. In a super graceful moment, I spilled my iced mocha all over myself while reaching over to grab her wrist and yell, "Oh my gosh what is this angel from heaven on your wrist?!"
She handed me a napkin and calmly told me it was A.Marie. Typical Katey moments.
I purchased a few pieces and proceeded to stalk her Instagram for the next few months. You know when you comment, "Oh girl, I love this!" over and over again so that eventually they will think you are friends. [Please tell me you do that, too…]
I had the pleasure of meeting Ashley, the designer and owner, and her team when she was in Dallas a few months ago [my instagram stalking worked!] and she was an instant friend! One of those girls who is so creative and stunning but so easy to be around! She is a California girl but in the South we would call her "rush chair 4 years in a row." Kind and sweet and always the first one to reach out for a hug.
Her pieces are sold in Dash, adorn the Kardashian's wrists and in every little luxe boutique, but I say all of this because I think that no matter how much jewelry I pile on, I like it all to have a story. This tassel necklace I'm wearing in today's post along with my bracelets are staples my jewelry box crave and I love that they come from a designer with such a great heart! I feel like you all are my friends, so I had to take this blog post to introduce you to her! If you are searching for a Mother's Day or graduation gift here are her pieces!
This necklace fixes my tassel cravings and is so easy to pair with a monogram necklace or other dainty piece. If you're wanting something to add to your wrist, this bracelet I wear daily and is the perfect layering piece for under $100! Do you have any "more is more" go-to jewelry statements like A.Marie?