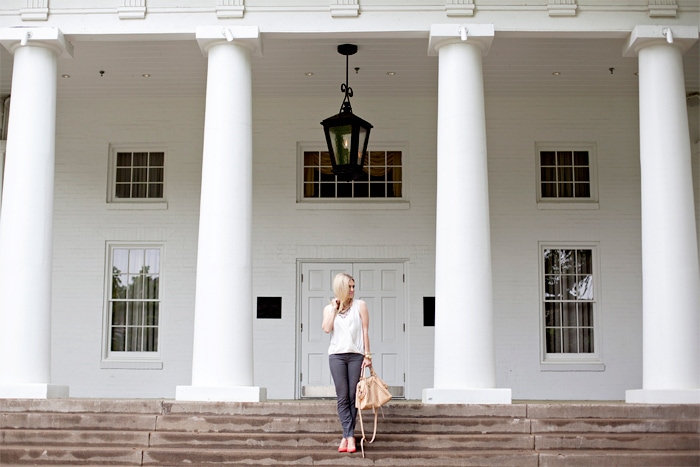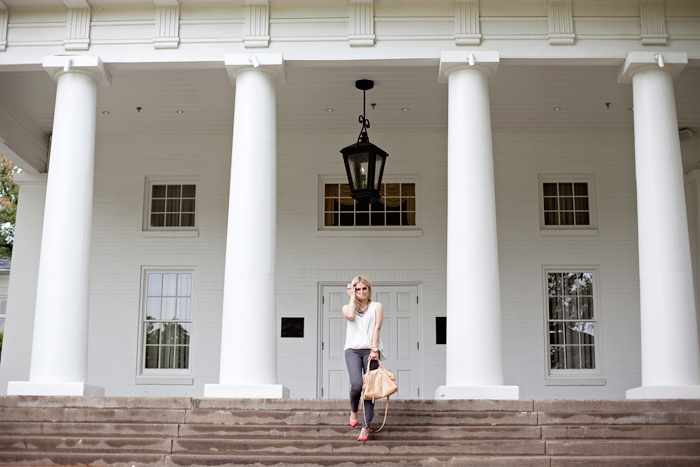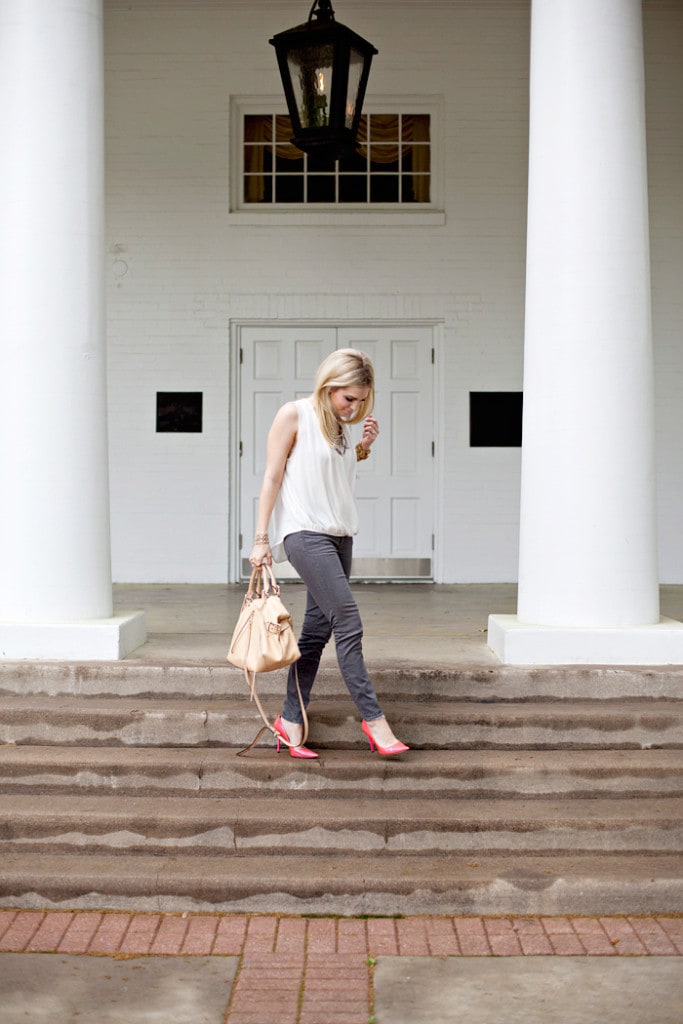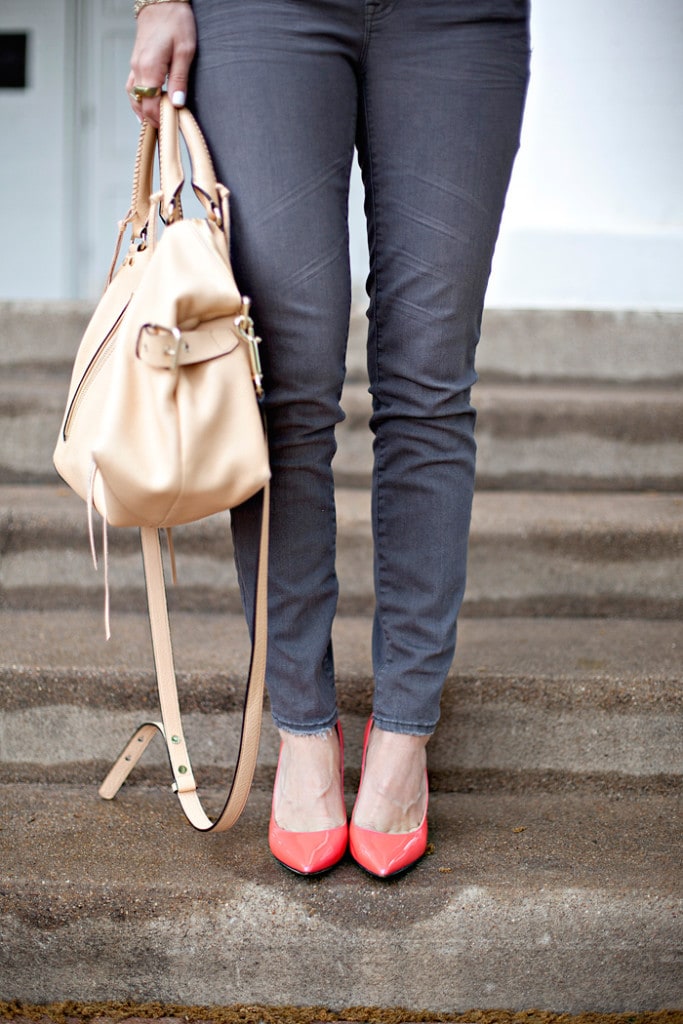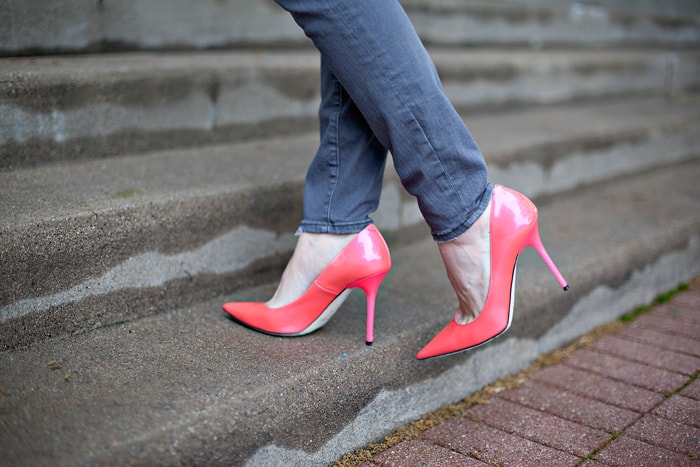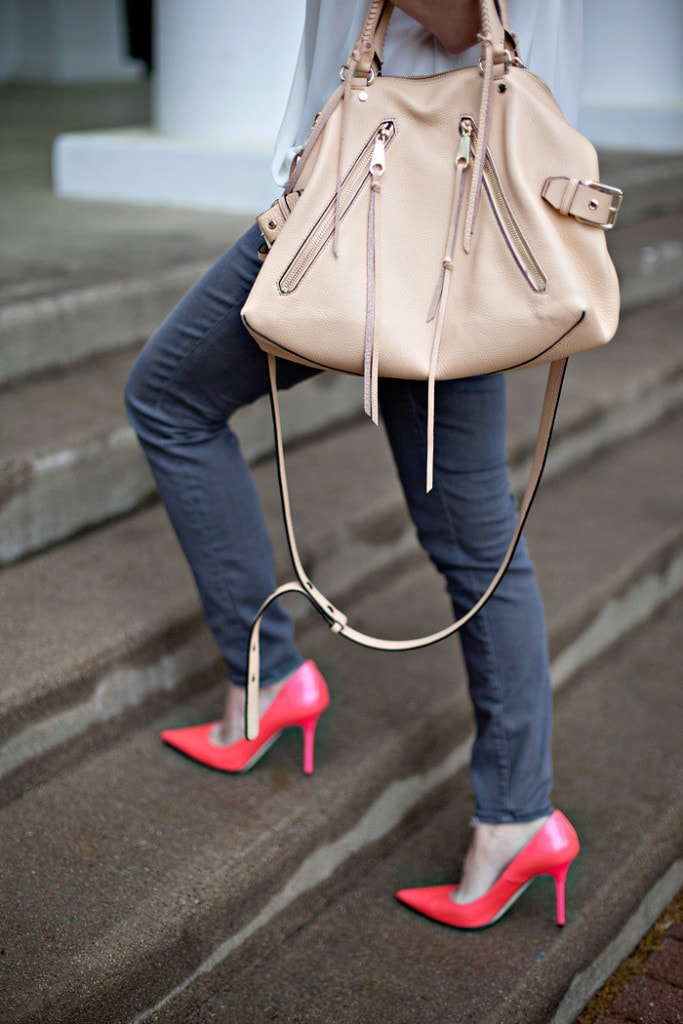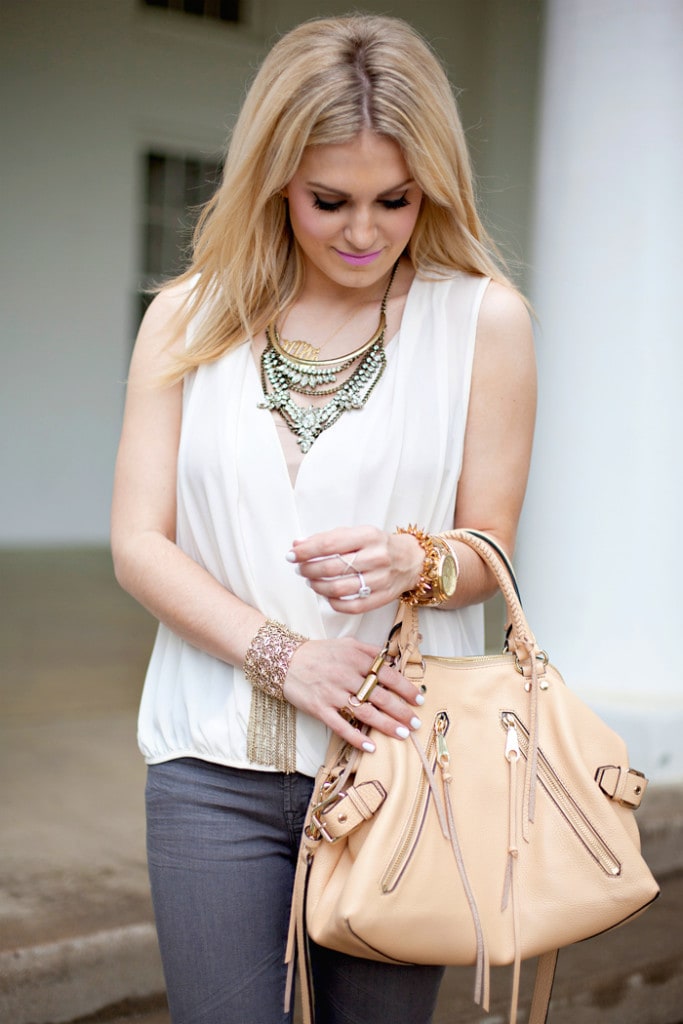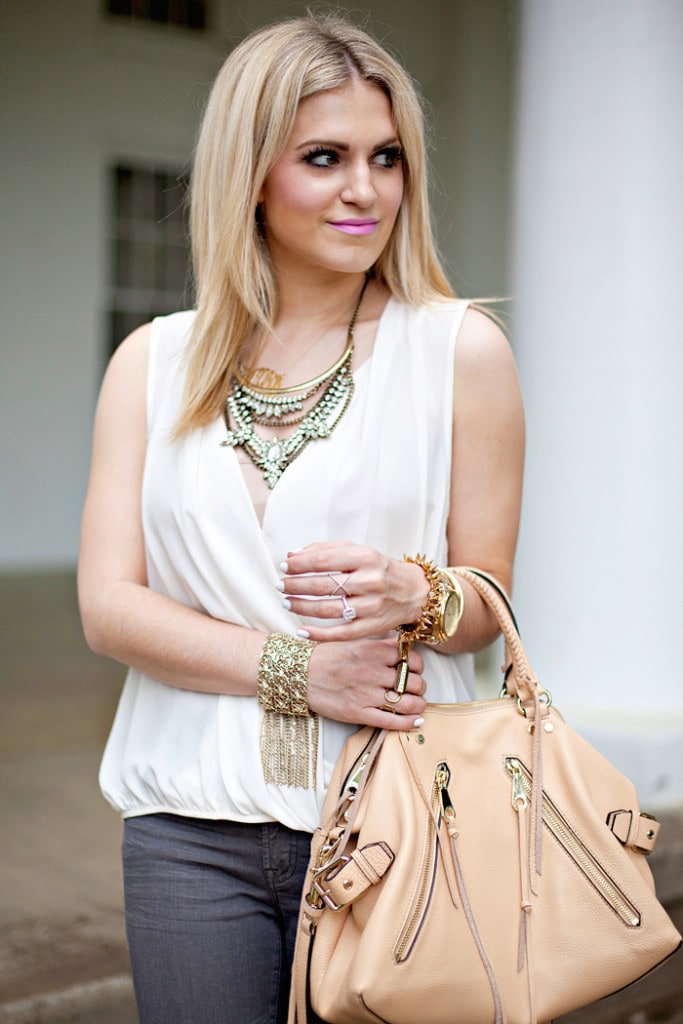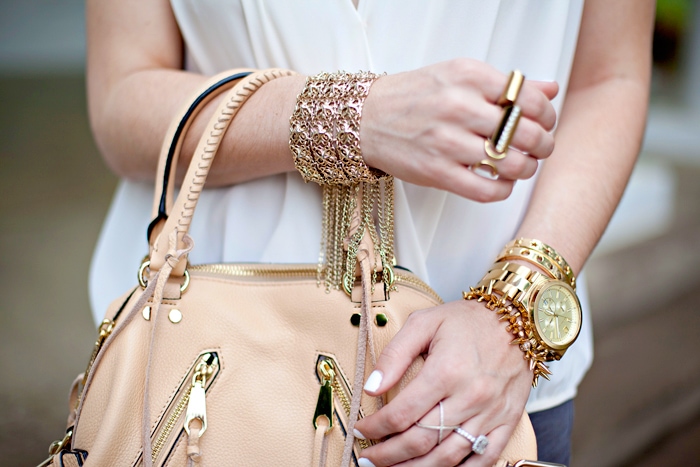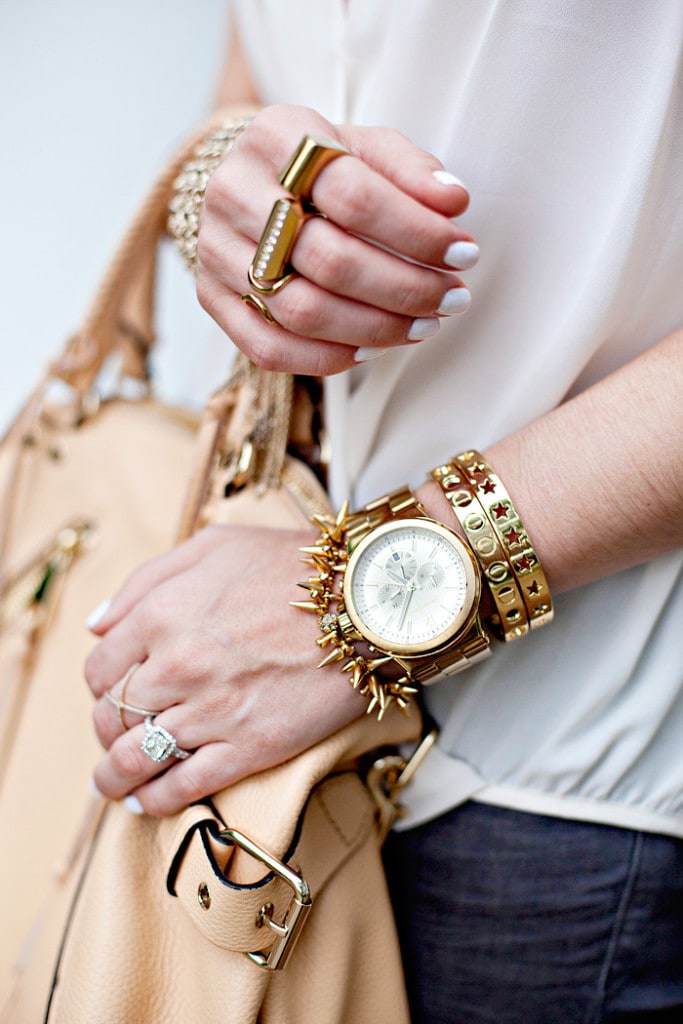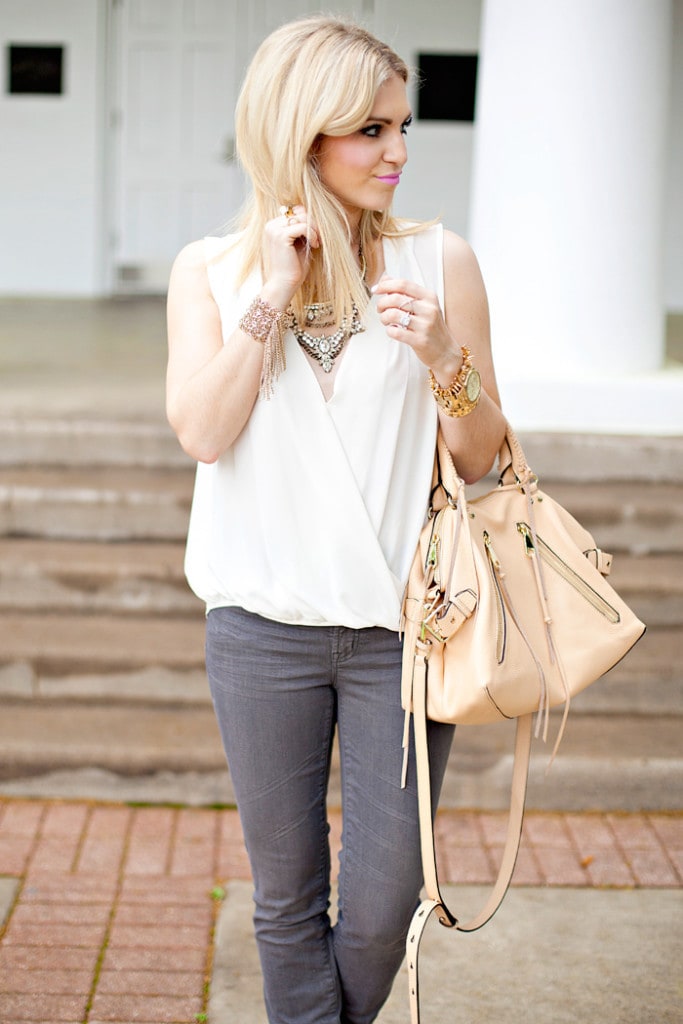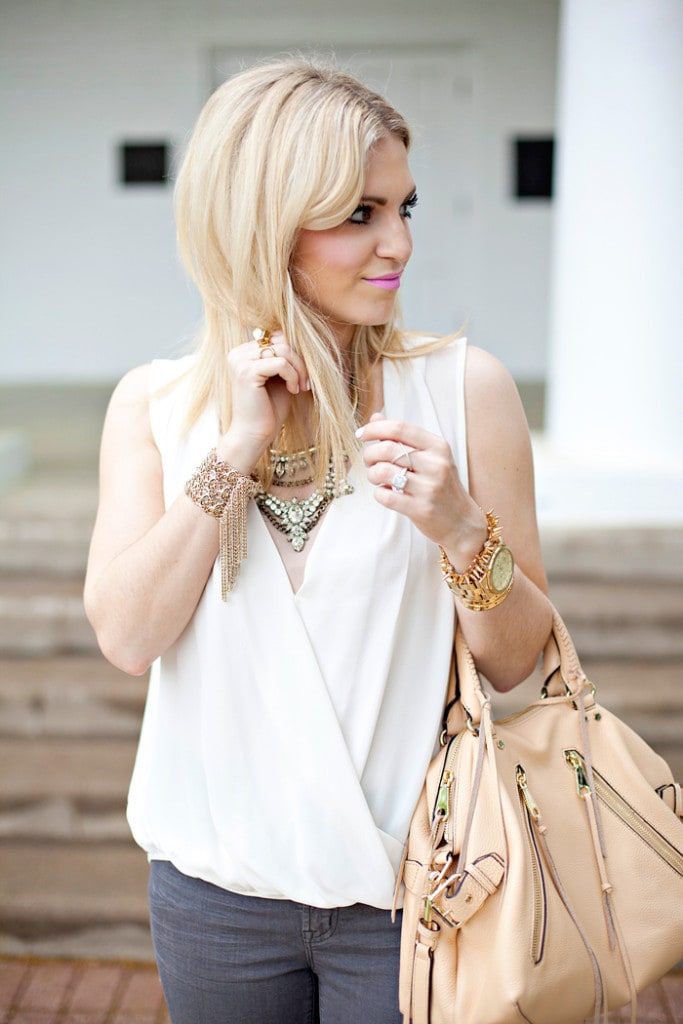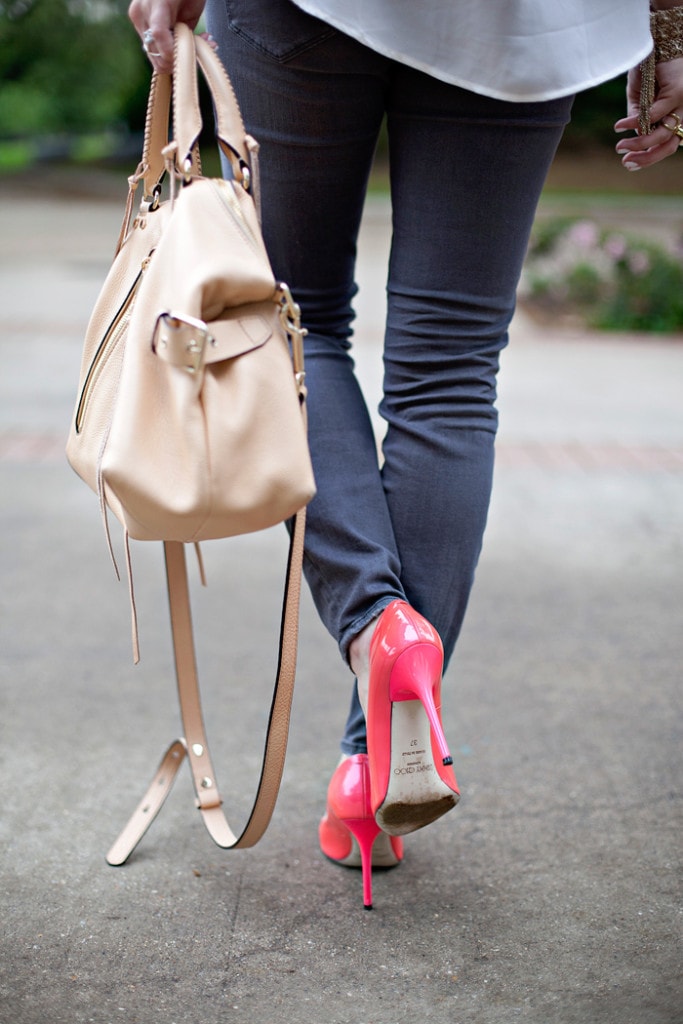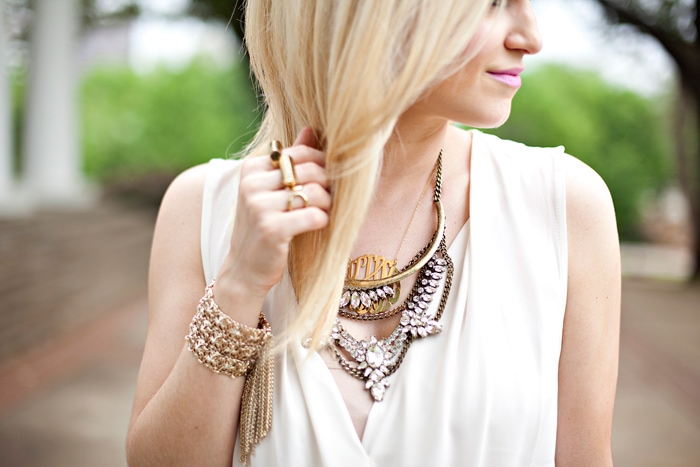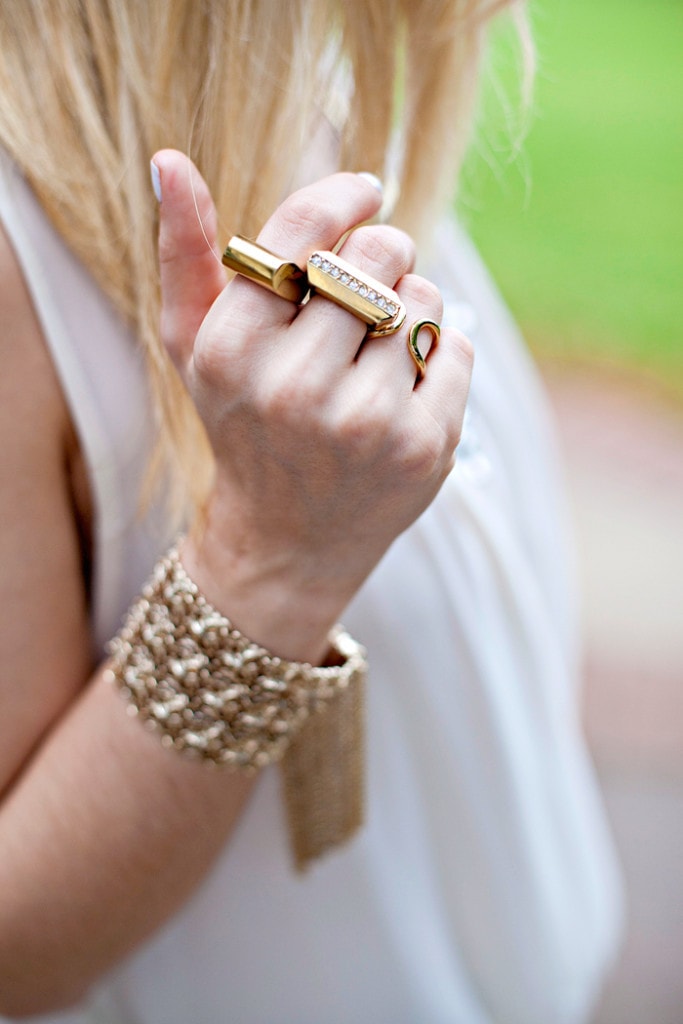 Top: Nordstrom | Jeans: J.Crew | Heels: Neiman Marcus | Bracelets: Kendra Scott, Stella & Dot, Baublebar | Watch: Nordstrom | Rings: Baublebar, Nordstrom | Lipstick: Nordstrom [Rose Libertin] | Monogram Necklace: Neiman Marcus | Statement Necklace: Baublebar | Bag: Nordstrom [smaller version] Shopbop [my size]
Photos by: Megan Weaver Photography
As I was about to write this post I just kept thinking, "This outfit is so me."
Uhhh..Obviously, Katey. This is your blog post.
But let me get sentimental for 5 seconds about clothing…
My favorite part about playing dress up and styling yourself each morning is the ability to make yourself feel a different way. Maybe you are going to wear lace to feel girly or wear all black and prance around like Queen B. And then at the end of the day you're finished with that little role. But no matter what persona you take on through your clothing each day, I think we all have little outfits tucked away in the back of our closets that say, "Okay. This is me."
Those "me" moments are always defined through accessories and I treat my clothes like a blank canvas. A little white wrap and skinny jeans allow me to pile on the jewels, and while it might be a lot for some people, I always view jewelry as your story you carry with you throughout the day. It's inviting those little moments or experiences that led you to those pieces with you as you go about. And I just want to bring it all with me! #extrabaggagepartyof1
So what pieces do you love to carry with you throughout the day? Do you like to keep it simple or do you love sentimental pieces like scarves or rings?
Thank you so much for reading!