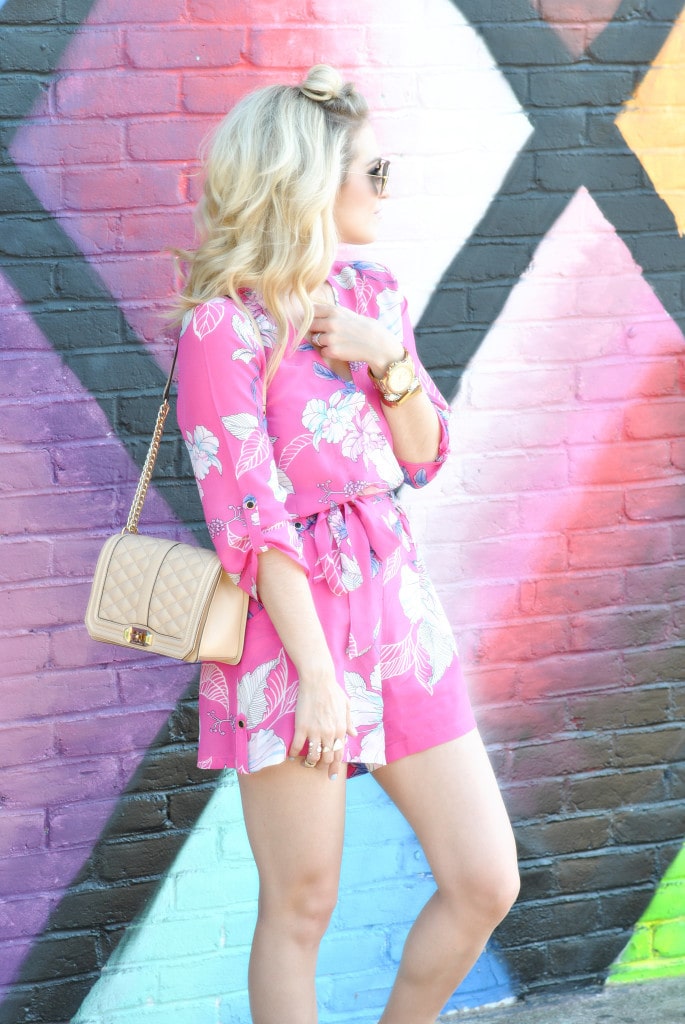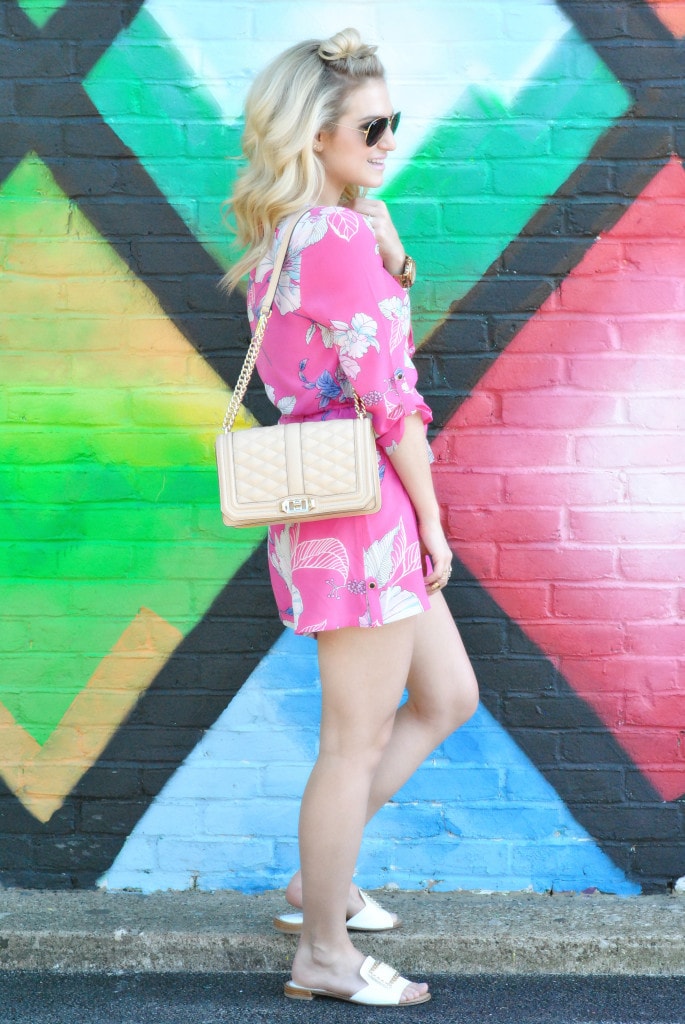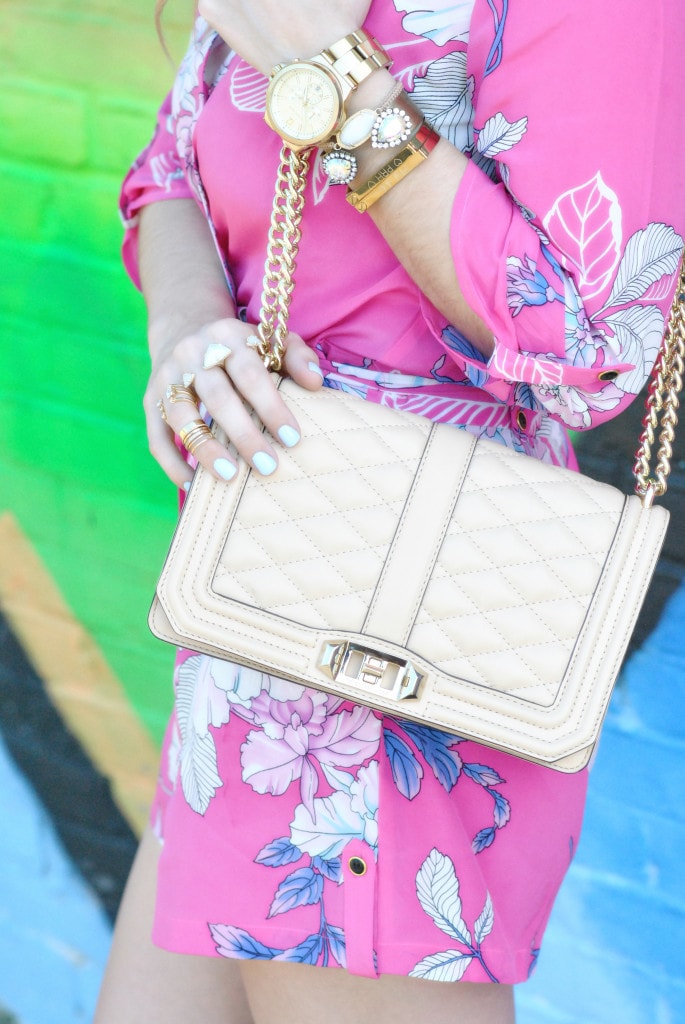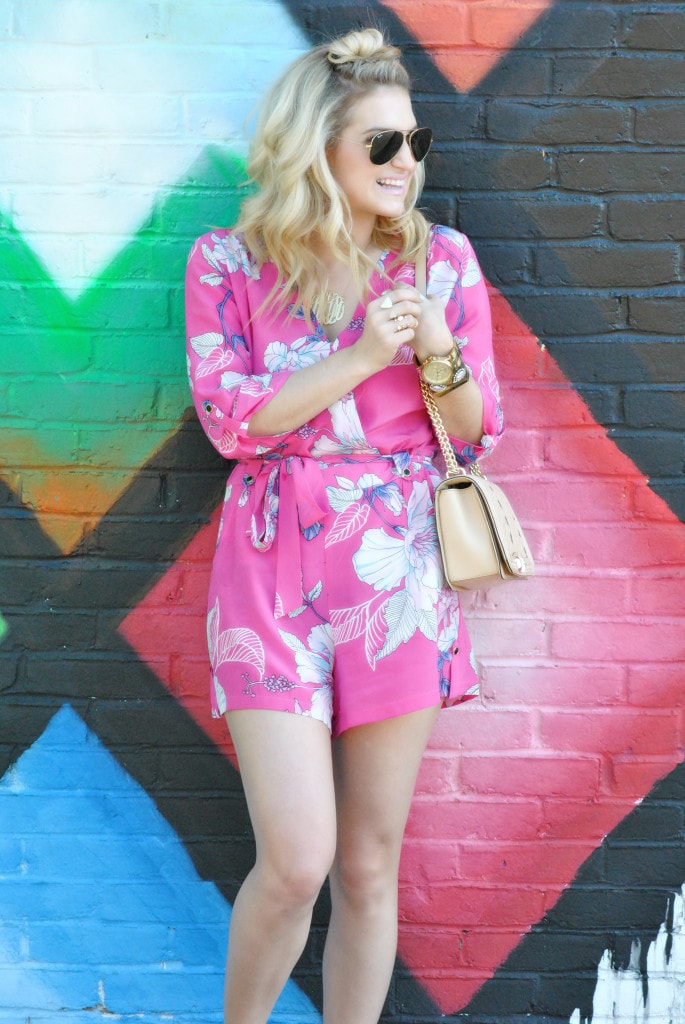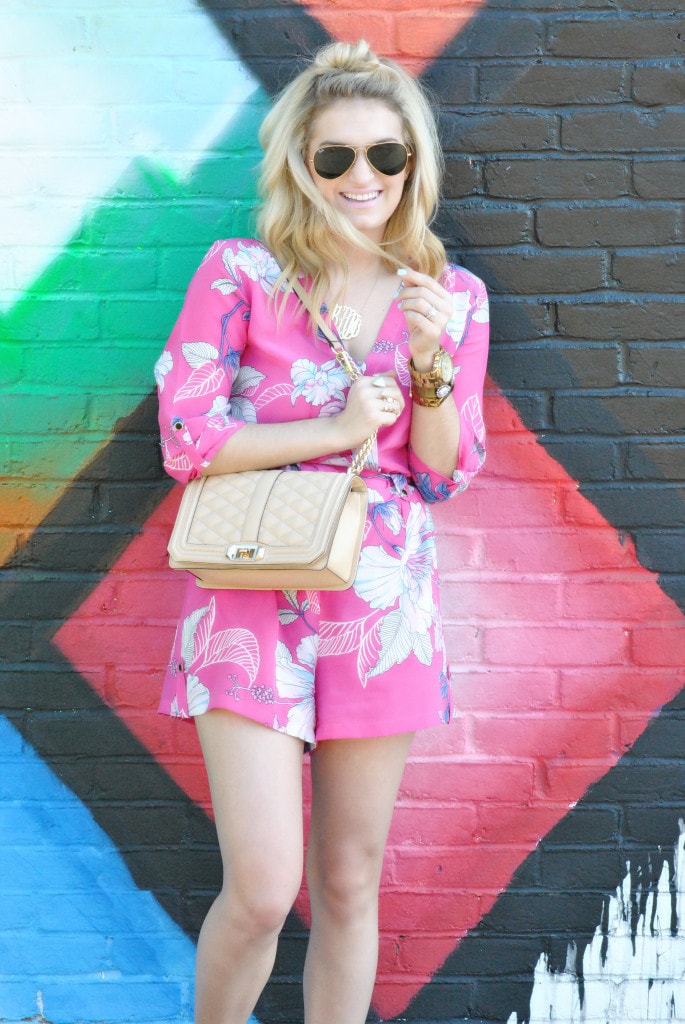 I wore this little number on the first night of the conference and I was so glad I did!
You know those moments where you think, "Okay, so yeah I get the dress code title, but could you just tell me what to wear?"
I write a style blog and I still have those moment every day of my life. The first night was Resort Chic and I just wanted to crawl in a hole and have my mom to tell me if I should do a romper or a maxi!
I decided to invest in this Yumi Kim romper because the silk print can take you anywhere from a Chili's to a  cocktail night just by sliding on a wedge. [Serious shopping considerations…]
So many bloggers were rocking Yumi Kim rompers this weekend and I'm certain it's because we all were a bit iffy on what to wear! I got a small, but not many sizes are left! So I wanted to get this on the blog quickly in case you are always stuck with dress codes like me! 🙂