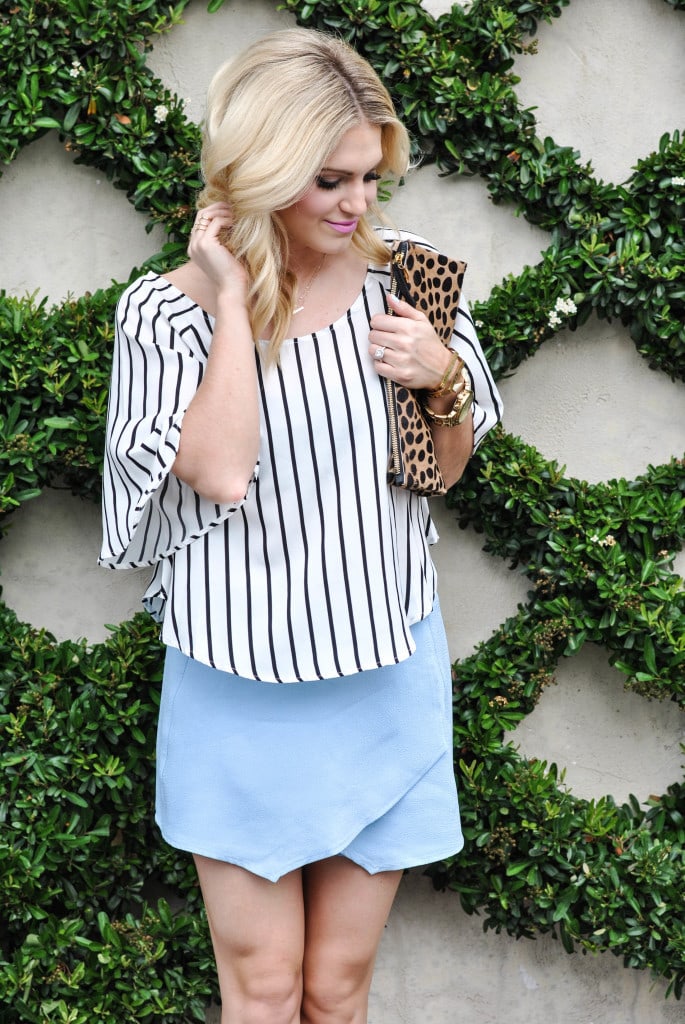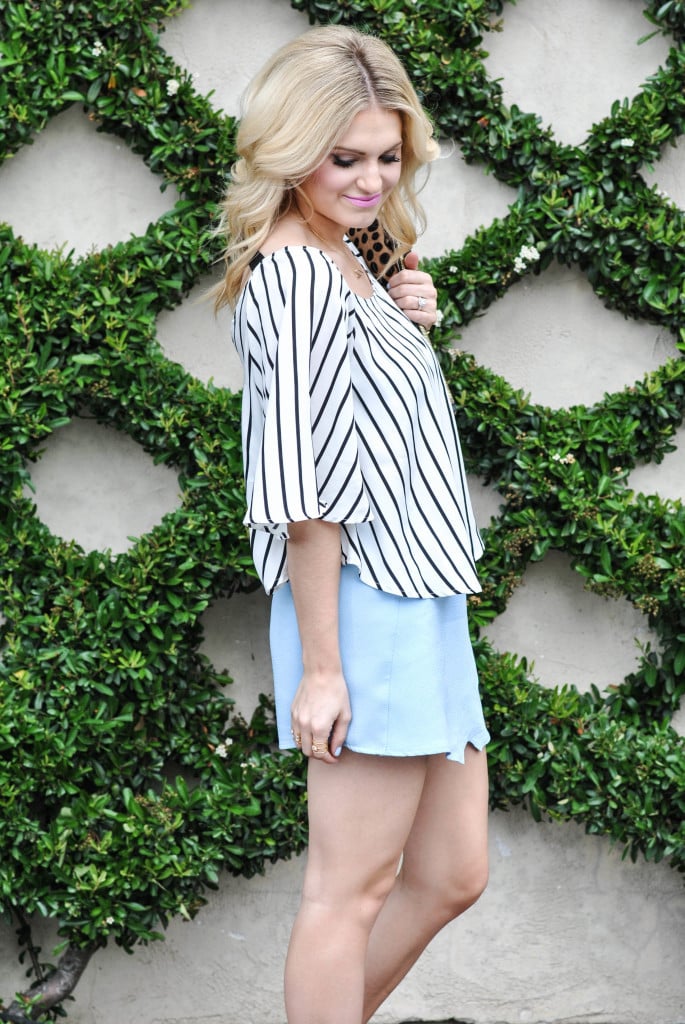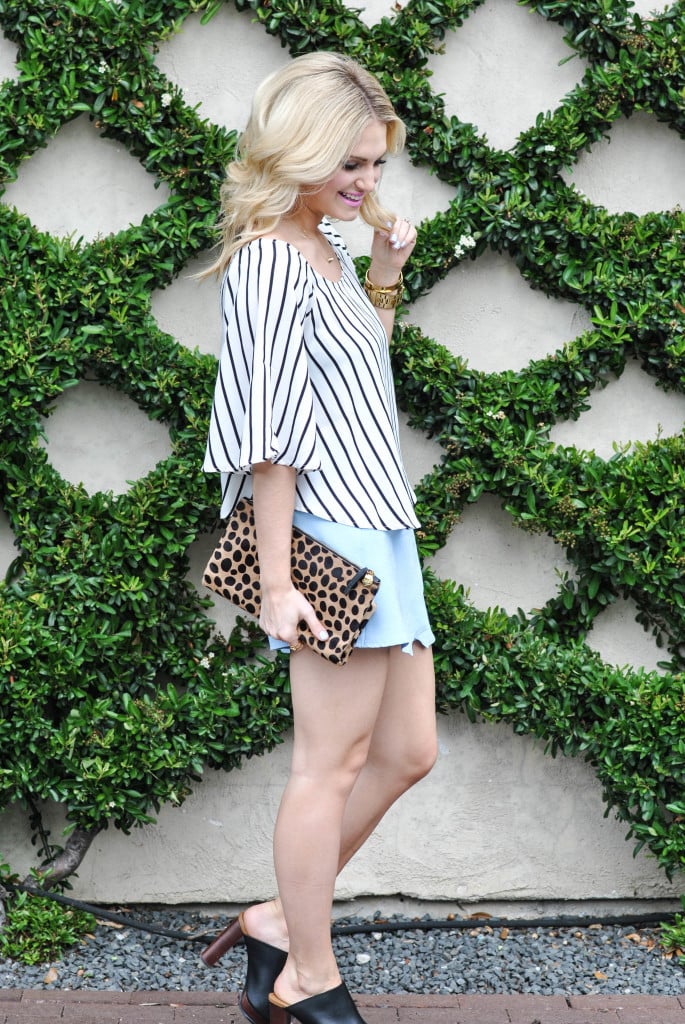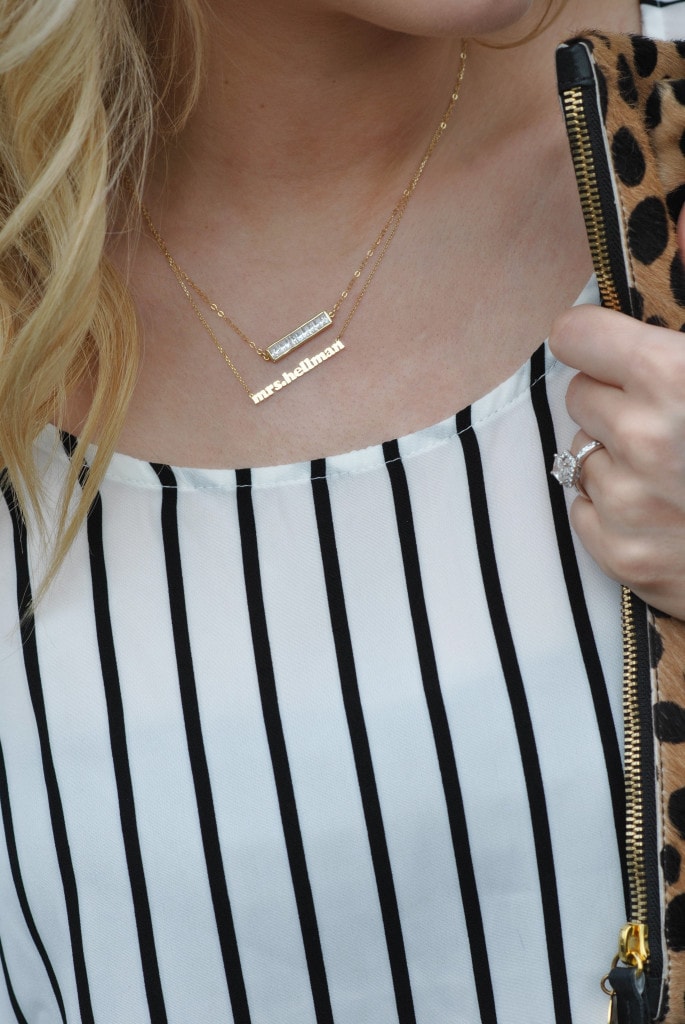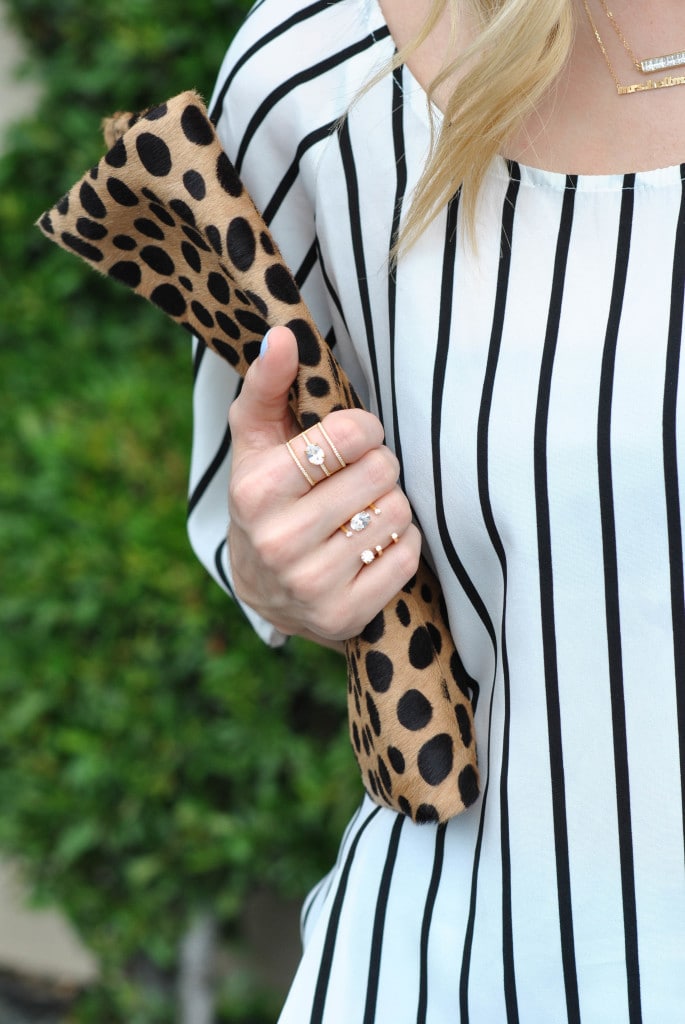 Top: Necessary Clothing | Skort: Necessary Clothing | Shoes: Nordstrom, Similar | Bag: Revolve Clothing | Jewelry: [c/o] Lola James Jewelry | Lipstick: Nordstrom [Rose Libertin]
---
I rocked skorts in 4th grade and I still rock them every chance I get! I'm a shortie and an envelope skort is such an easy way to get the look of longer legs. This one from Necessary Clothing is my favorite, it comes in a lot of different colors and each spring/summer I'm adding more to my closet. It's under $30 so let's clink our Diet Cokes to that!
You've also probably seen me feature Lola James on my instagram a lot! She is one of my favorite jewelry designers and this bracelet is what started the love connection. I had never seen anything like it and loved the fact I could engrave my favorite bible verses on them and have them never come off [don't worry there is a little screw to take them off!]. She recently had me pull together my favorite new pieces of hers that you can all get in a little collection. From a mini nameplate necklace [I got Mrs. Hellman ;)], a mini diamond bar necklace, an arrow bracelet to chunky gold rings.
On my instagram today, I'm featuring a Lola James takeover sharing this little collection!
Let me know what you think of it! 🙂
Lola James Pieces: