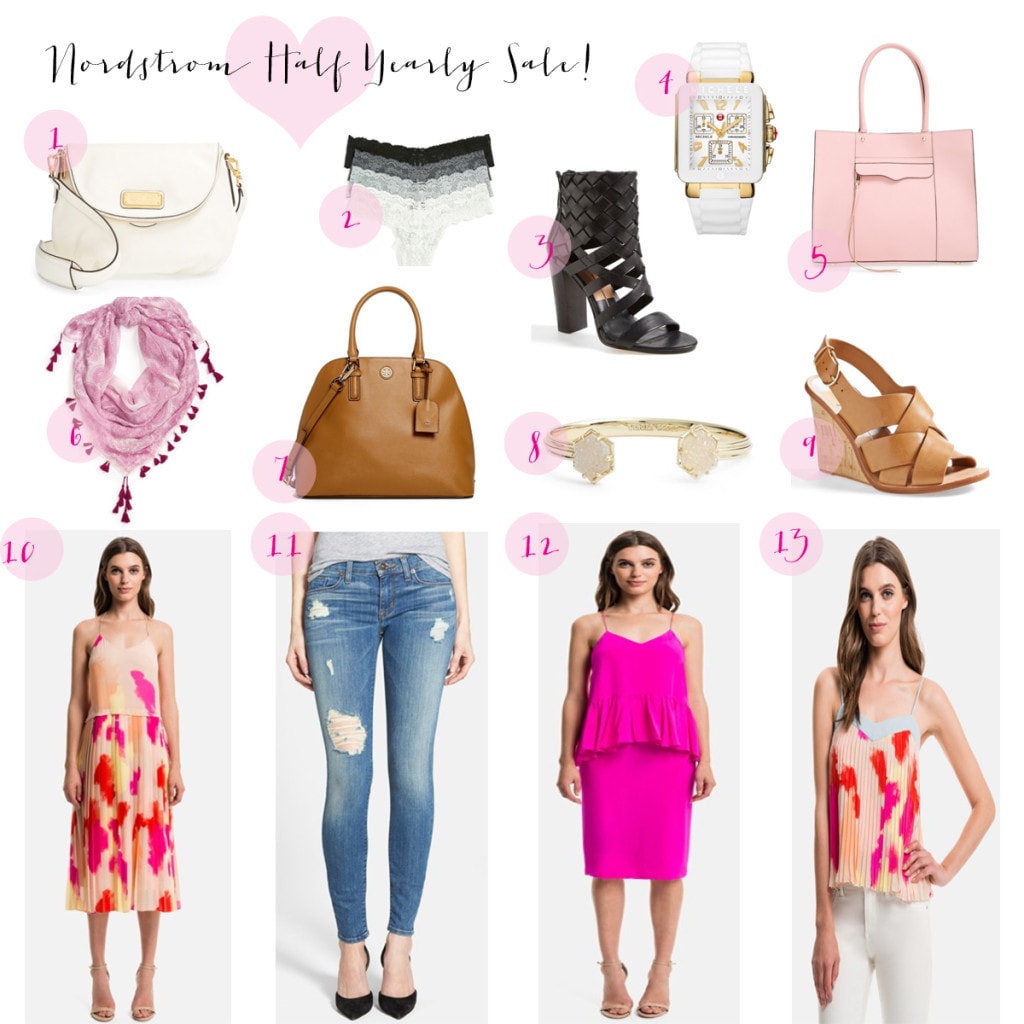 SHOP THE BOARD:
1: Link | 2: Link | 3: Link | 4: Link | 5: Link | 6: Link | 7: Link | 8: Link | 9: Link | 10: Link | 11: Link | 12: Link | 13: Link
Hey, girl, hey! Today starts the Nordstrom Half Yearly Sale! From cute workout gear to your go-to night out heel, a huge selection is up to 40% off! I've spent so. much. money [I'm seriously cringing on the inside] on furnishing this home, so my closet is begging to be fed and I'm probably way too excited I can do it with this sale! 😉 I pulled the pieces I think you have to check out, but let me know if you found a gem in the sale here! The sale lasts until the 31st, but with all Nordstrom sales the negative is these pieces go way too soon. [It was the best of times, it was the worst of times…]
I hope you have a wonderful Wednesday! I've got a busy work day, but I do get to go register for China during lunch! I was pretty dead set on not registering for it [I just felt so bad having people purchase me items that wouldn't get used regularly] and then so many of our family friends called me and got mad I hadn't registered. They seriously said, "Um. No. I'm not buying you a spatula. Go register for China. Now." Never thought that would happen! haha. I've decorated this house with a lot of white hues, but I kind of want to go crazy with China. I am loving anything green or blue. However, my mom keeps saying I will seriously regret it, so wives I need advice! Did you go neutral or printed?! Did you regret it?! 🙂
Thank you so much for stopping by!