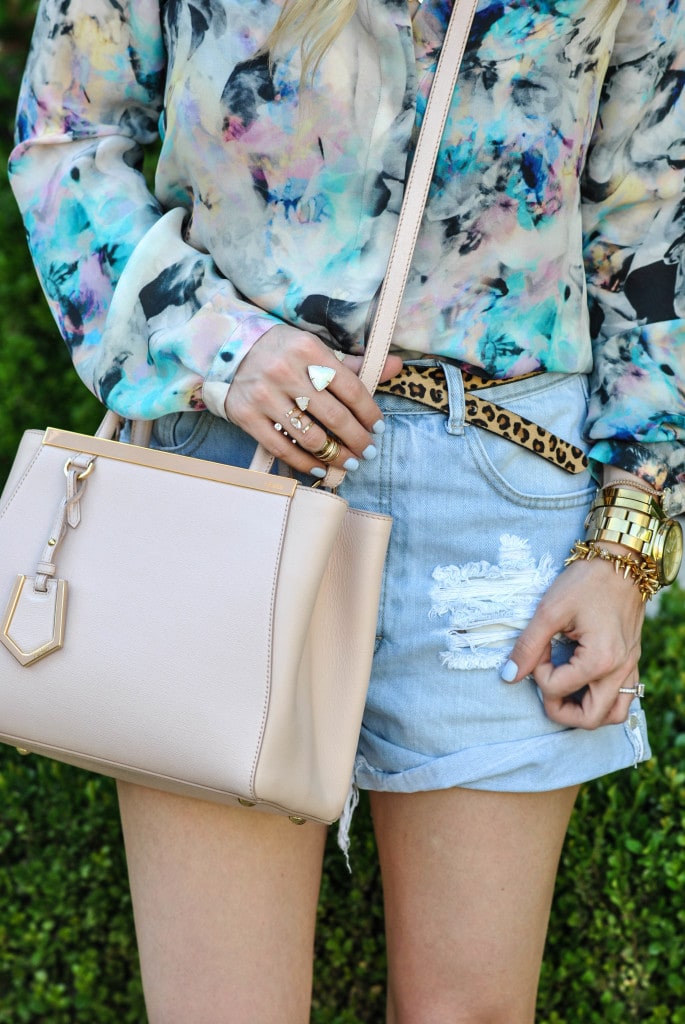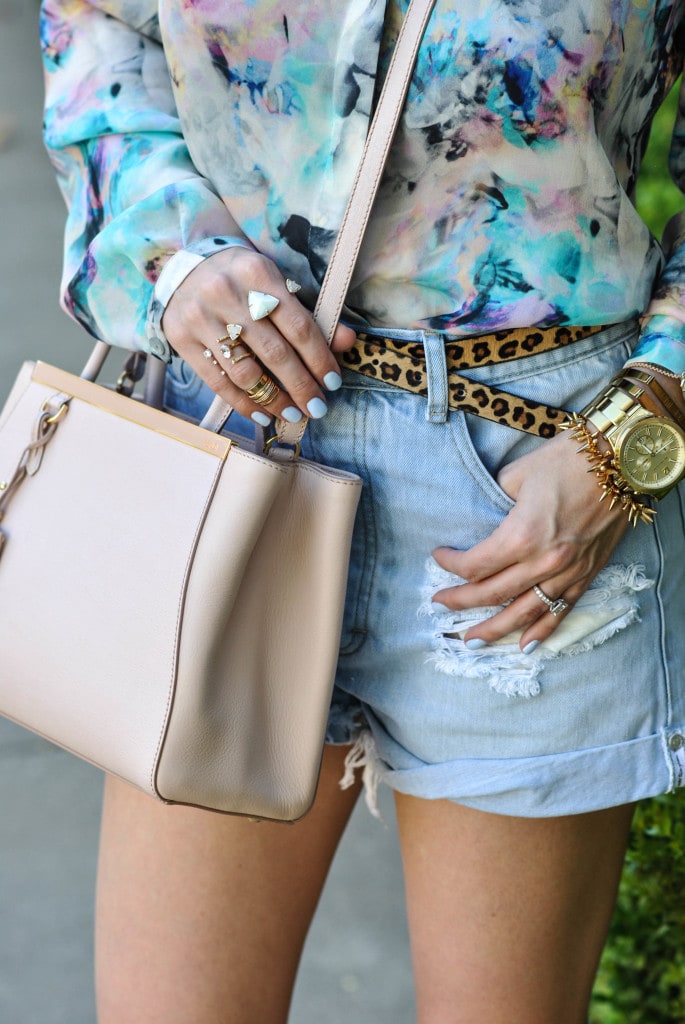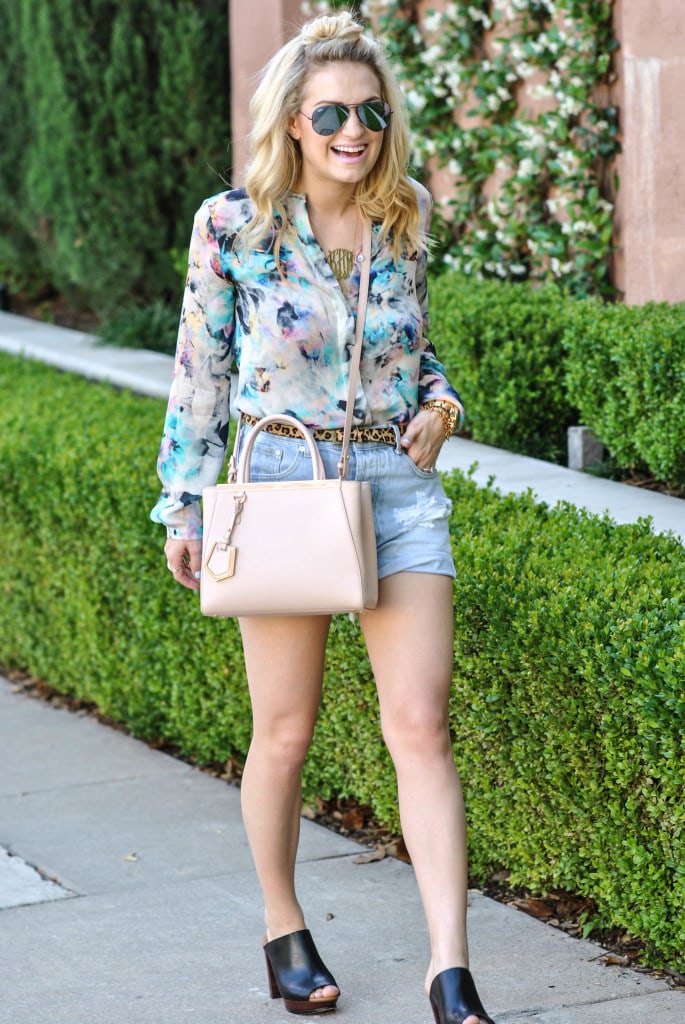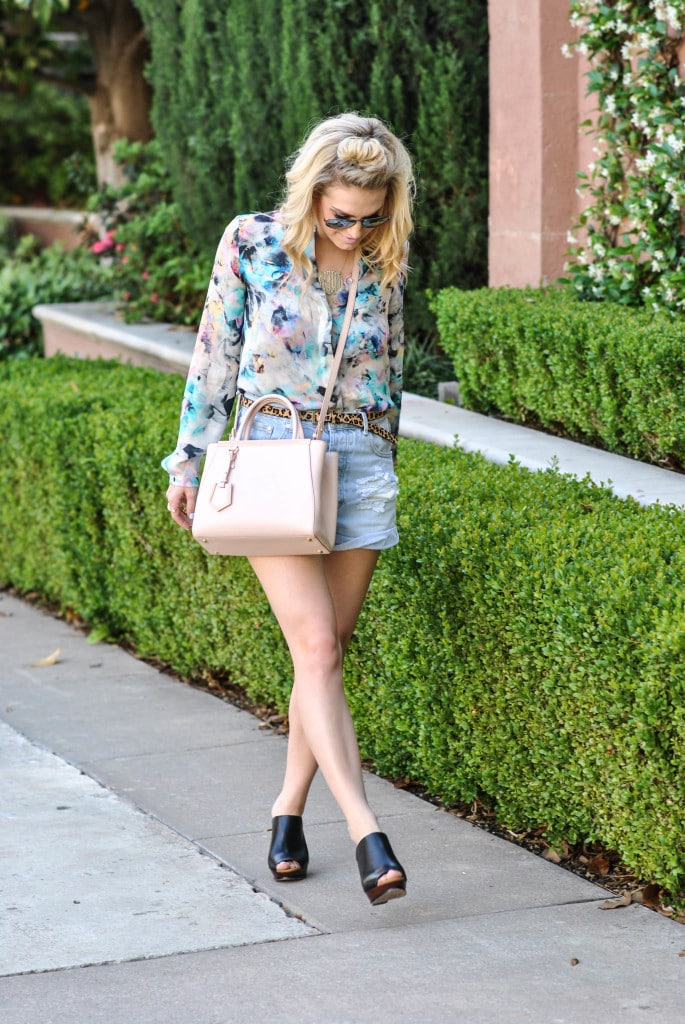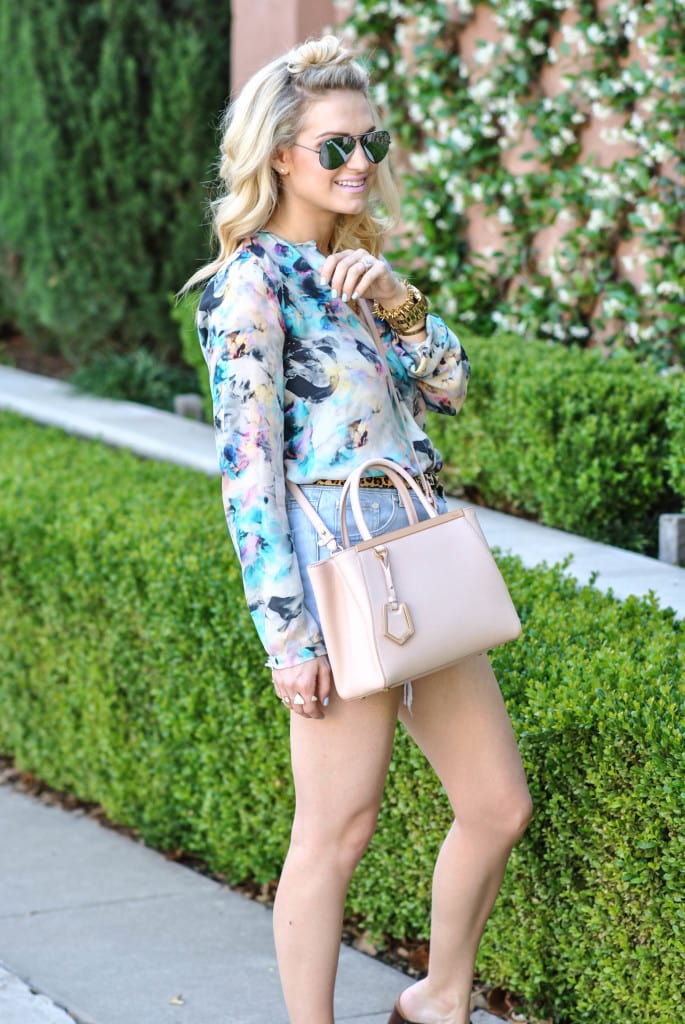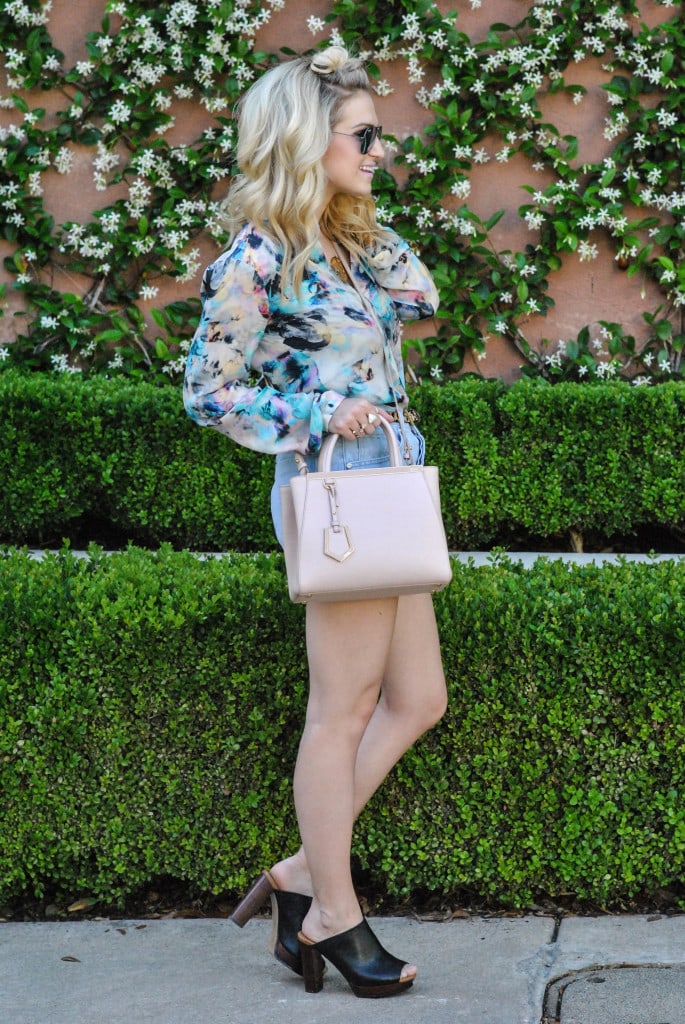 Shorts: Shopbop | Top: Nordstrom | Mules: Nordstrom, Similar | Rings: [c/o] Kendra Scott, Kendra Scott |  Bag: Nordstrom, Similar | Bracelets: [c/o] Kendra Scott, Stella & Dot | Watch: Nordstrom | Necklace: Neiman Marcus | Sunglasses: Nordstrom
---
I have been on the hunt for the perfect distressed denim.
Every time I try a pair on they look like I snuck into Baby Gap and tried on a 3T. Like does not even cover what it should cover.
Then I try on a more modest pair and I look as if I have 14 layers of Pampers Cruisers on.
There is just no middle ground in the jort world. No middle ground. I finally went out on a limb and bought these shorts and they solved le issue! I ordered one size down as they were boyfriend sizing. I paired them with a girly floral top to fit my dress up rule: one part edgy, one part girly.
I hope you all are having a wonderful week! I'm trying to get all settled in our new home. It's been hard because we've had a few renovations going on and with furniture being delivered plus working, I'm probably going to be playing dress up out of a Lowe's packing box for a little bit longer.
It just feels so great to be in this home, that I honestly haven't even minded the unpacking. I have wanted to live in this neighborhood once I got married since I was a little girl. Some of our married babysitters lived here and I always thought it was the most magical little grown up world. haha! But if you want some entertainment follow me on snapchat to see how bad I am at unpacking! 😉  [KateyMcFarlan]