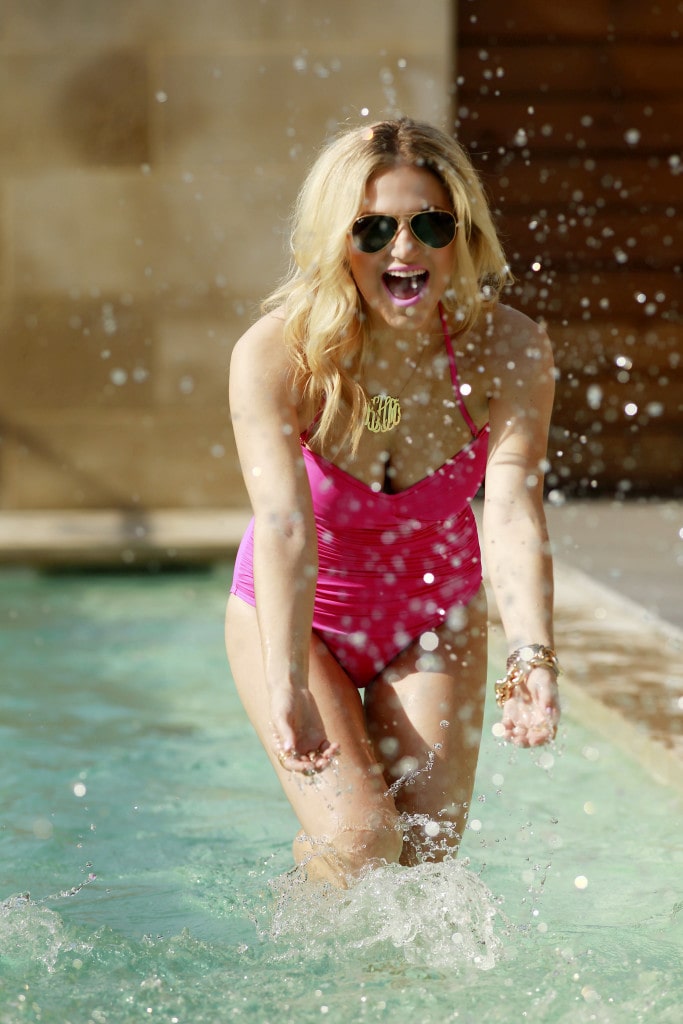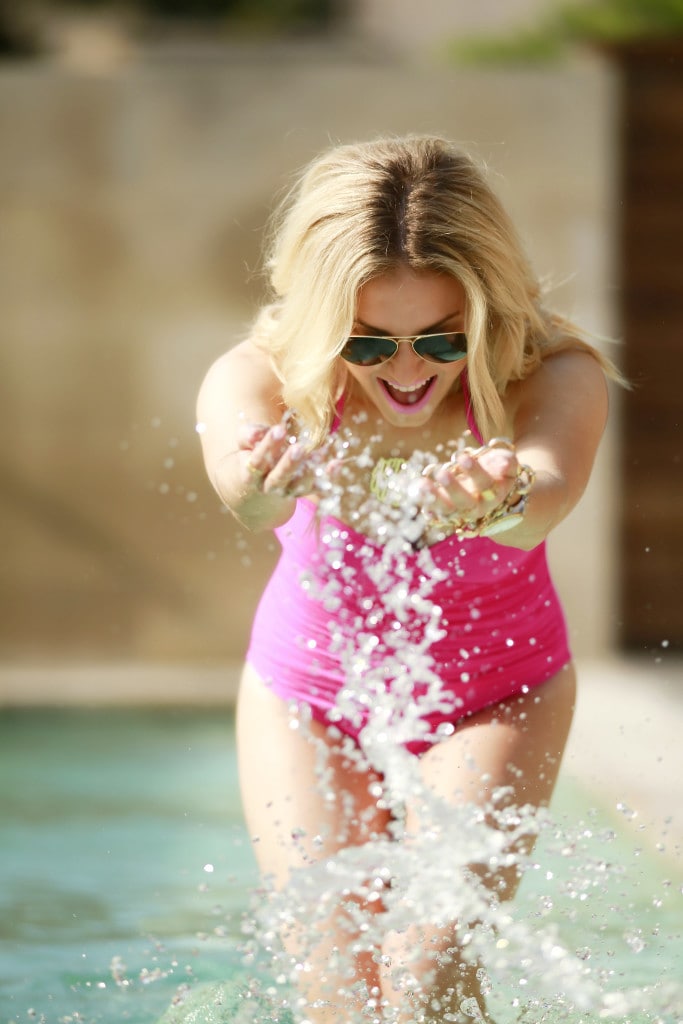 ---
Swimsuit: Nordstrom | Watch: Nordstrom | Bracelet: [c/o] Accessory Concierge, Similar | Necklace: Similar Monogram | Lipstick: Nordstrom [Tropical Pink] | Sunglasses: Ray Ban
---
Can we all have half a heart attack over the fact I'm in a swimsuit on the blog? What the heck is going on?
I blame Andi Dorfman.
I watched her squirm away from Juan Pablo, but before she called him out for not knowing her political views she wore the cutest one pieces on the show. They were black and I just thought she was the coolest girl ever. So I started thinking I wanted a little one piece. Because sometimes you just don't want to walk around in half a piece of fabric, right?
Anyways, I finally found a pink one [and might have gotten Andi's black one] and thought it would be so fun to share on the blog. I mean ignore the fact I'm no Andi Dorfman [her body is insane!] but if I can wear this swimsuit anyone can! It's super flattering and fun for if you will be at the beach all day playing volleyball and running in and out of spots to grab a bite to eat. Anyone else hate eating a grilled cheese in a bikini?
If you're in the market for a little one piece wonder I found my favorites and will have them below! If not, you keep rocking your hot little bikini, girlfriend!
Also, I have some news to cheer up your Monday! If you want to win $250 to Pale Violet, the boutique I blogged about here, head to my instagram! And feel free to split it with me! 😉 Kidding, but seriously I could do a lot of damage!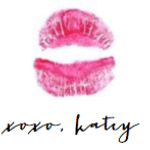 ---
All images shot by Stephanie Davis. Louisiana/Texas photographer!
---