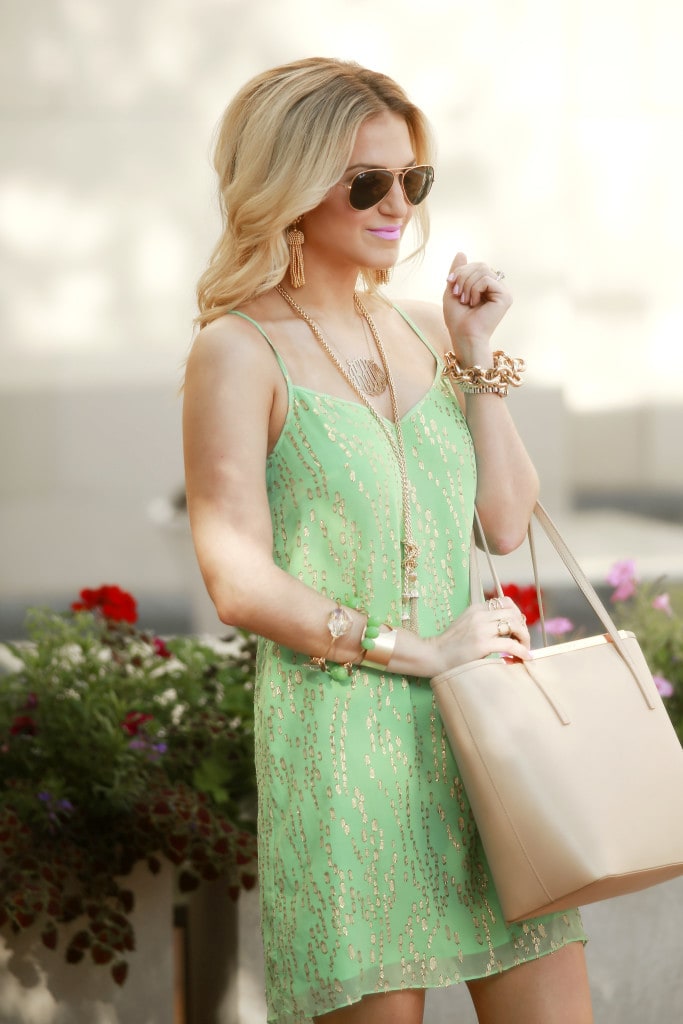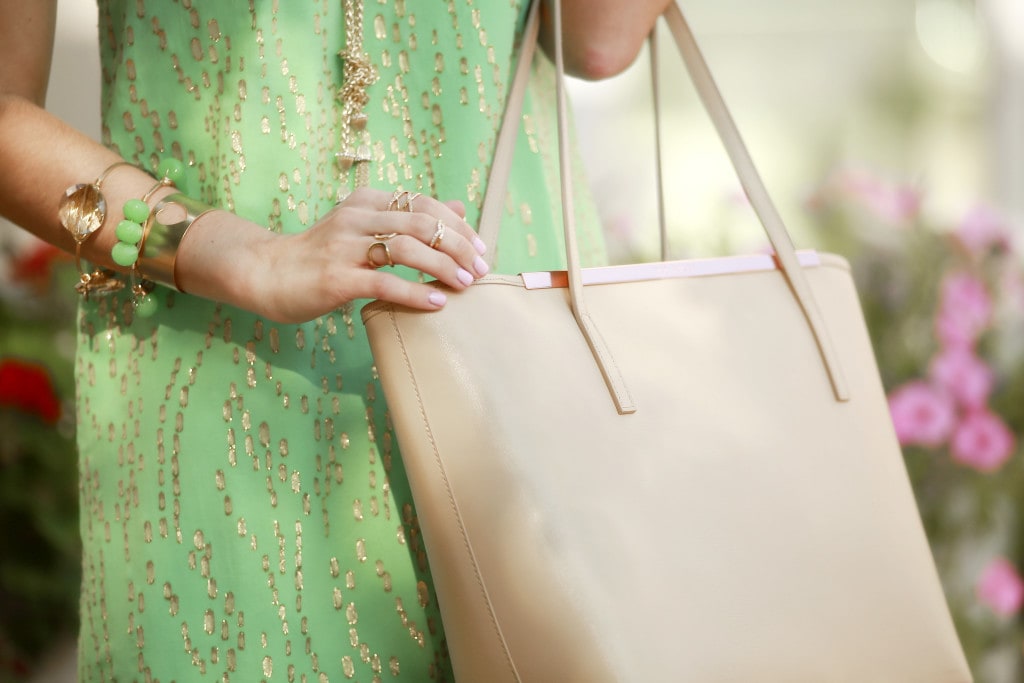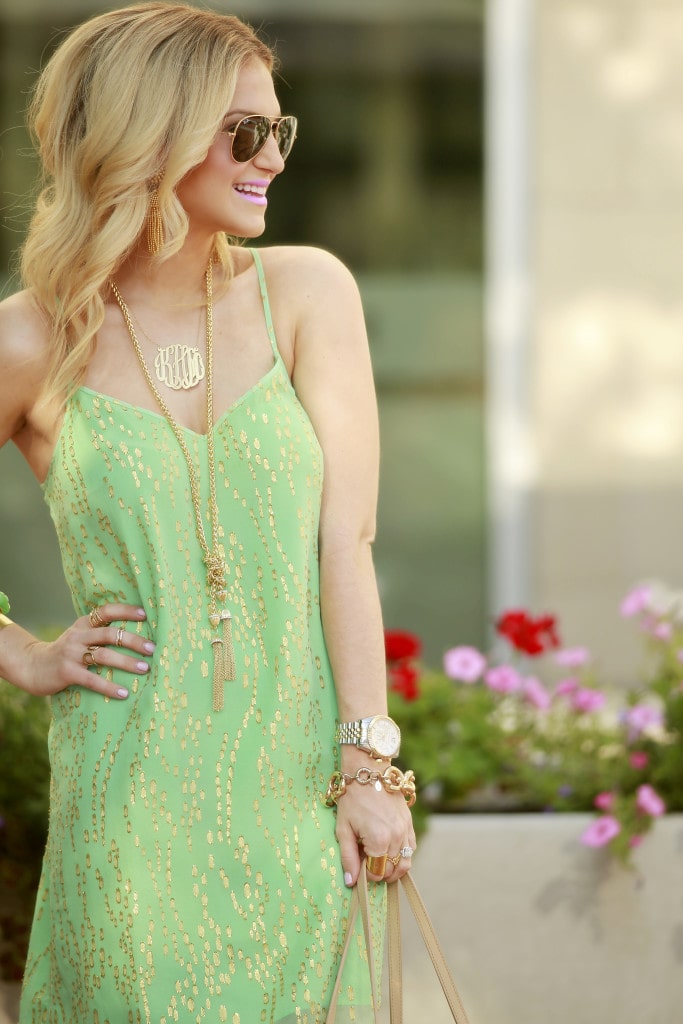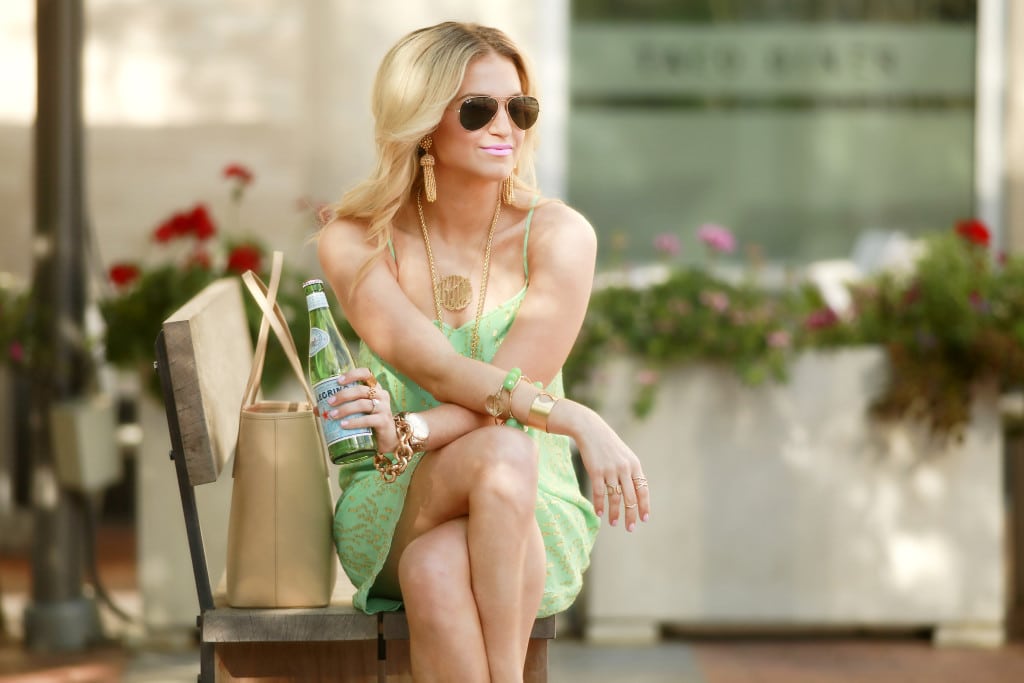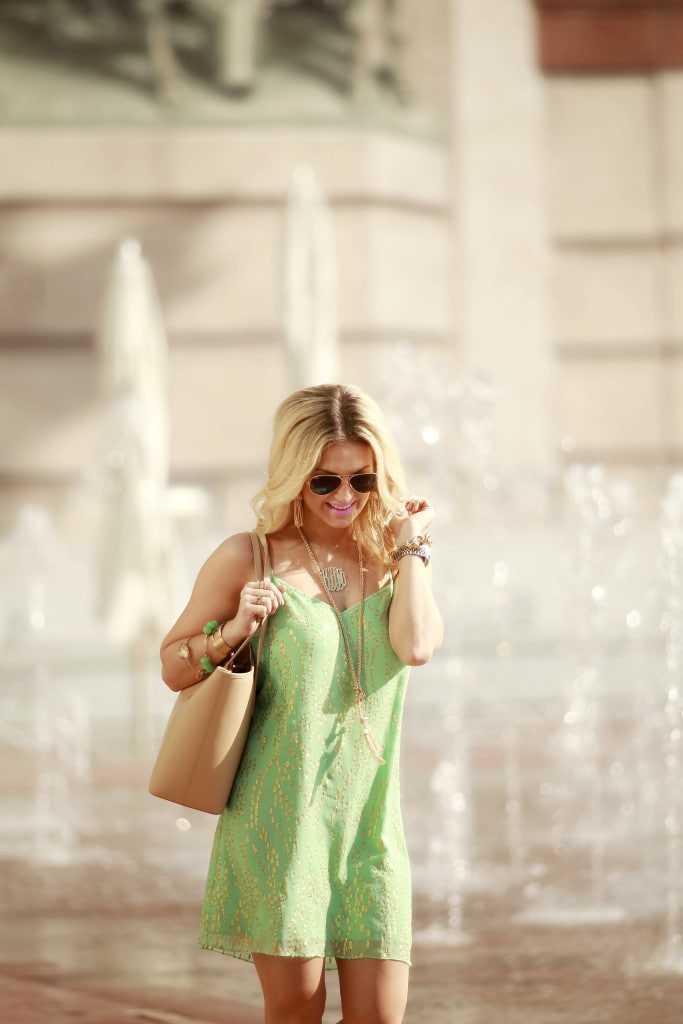 ---
Dress: [c/o] Paper Tulip | Necklace: [c/o] Paper Tulip | Bracelets: [c/o] Paper Tulip | Earrings: Paper Tulip | Tassel Necklace: Paper Tulip | Bag: Ted Baker [sold out], Similar | Watch: Nordstrom | Link Bracelet: [c/o] Accessory Concierge, Similar | Sunglasses: Ray Ban, Similar | Lipstick: Tropical Pink
---
Photos by: Stephanie Davis Photography
---
Hi friends! I hope you are enjoying a relaxing Sunday with your family! My weekend has been surrounded around finding a coffee table! There is one furniture store, and I want to say who they were [but I still love so many of their products so I'm torn!] but they don't update their inventory to their website. So I ordered a coffee table in March and they were supposed to deliver Monday. Timely, I know. I called them on Monday and they said, "Well, our system doesn't show we have any. I don't really know. I think we could maybe get some in in December." December?! Who the heck orders a coffee table almost a year in advance?! Someone far chicer than I am, that's who. So Paul and I have had to run around all of Dallas trying to find a coffee table that fits the rest of our home. God gave him the patience of Job to deal with me. He just waits while I struggle between knowing if I want a coffee table I can put my feet up on or a coffee table to fill with decor. And then I get all worried about sharp edges. I think, "Oh but wait! What if our kid pulls up on it and then it hits his eyeball and we have to go to the ER?"
We don't even plan on having kids in the next 5 years…..
Who worries about their potential ER trips?
Something is wrong with me.
But while we ran around I wore this little dress from Pale Tulip! I've been wearing dresses all week and I forgot how lovely necessary they are in the Texas heat. Sometimes tank tops and tees just stick to you in all the wrong spots, so I like to wear easy summer dresses to combat it. I got this dress from Pale Tulip and I was blown away with how cute all of her pieces are. Sometimes I get in boutique ruts where I feel like they all have the same products or I only like 1-2 things on their site. Stephanie Davis [one of my photographers] actually told me about this store because they are in Louisiana where she lives. She said, "Katey, you have to take a trip down here to see it." And I thought, "A trip down for a boutique?! Is Jesus selling monogrammed totes there?!" She was completely right. I went and looked through their Facebook to see their inventory and I was like, "Oh I want that." "That's so cute." Screenshot. Screenshot. "Who needs groceries?" "I need that."
If you are there definitely stop by or you can call them [number is on Facebook/Instagram] and order through the store! That's what I have been doing! 🙂
See you tomorrow!