Happy Monday! This weekend I'm headed to Austin with my bible study girlfriends, so I'm already counting down the days to Friday! My last trip with these girls resulted in me getting engaged so I'm thinking our trips are good luck! 😉 They are seriously the sweetest and most thoughtful girls! They are taking me on a trip to celebrate my move and wedding planning [who does that?!]. I can't wait to share some pictures on Instagram!
I also wanted to go through and share some recent purchases and my thoughts on them! Sometimes girl talk about lipstick and sweaters is just what Monday is in need of!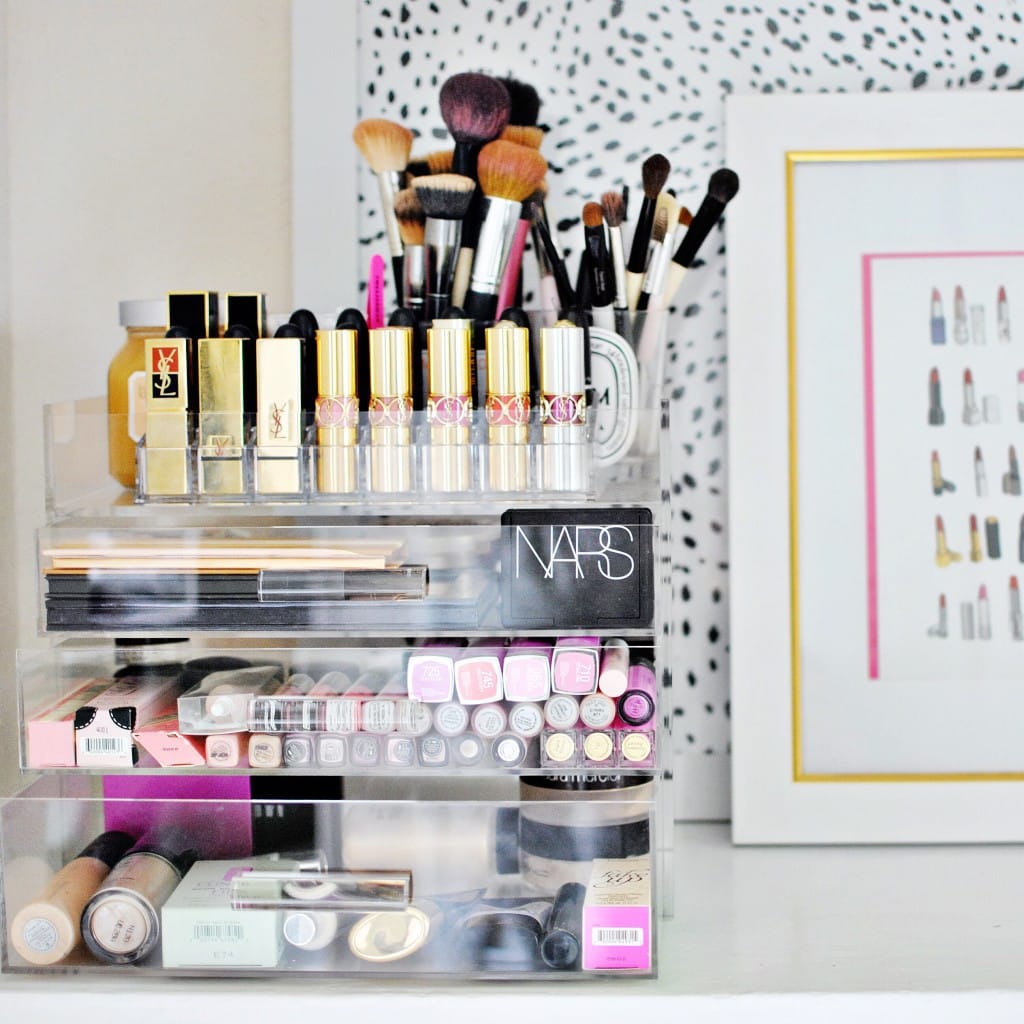 With a new older home came a new older bathroom. I was really lucky because the bathroom has a little built in vanity, so I'm able to sit and do my makeup each morning, but the built in wasn't really made for my large Glambox. I got the Glampetite and it fits beautifully! I can't say enough about the quality of this product. It holds up to so much wear and tear and you can't ever tell a difference. I always get e-mails from girls who buy dupes and they break 🙁 so if you are a makeup hoarder like me I pinky promise this is worth the investment. Paul always says, "Are we going to live in a Glambox house?" Um yes, babe. We are. Get ready. I also got this print seen behind it! I haven't hung a lot in our house yet, just because I'm so nervous to. With wedding gifts and wedding photographs I'm not wanting to make a lot of holes in walls that will just have to be filled. But this has been in the guest bedroom and I can't wait for it to find a permanent spot!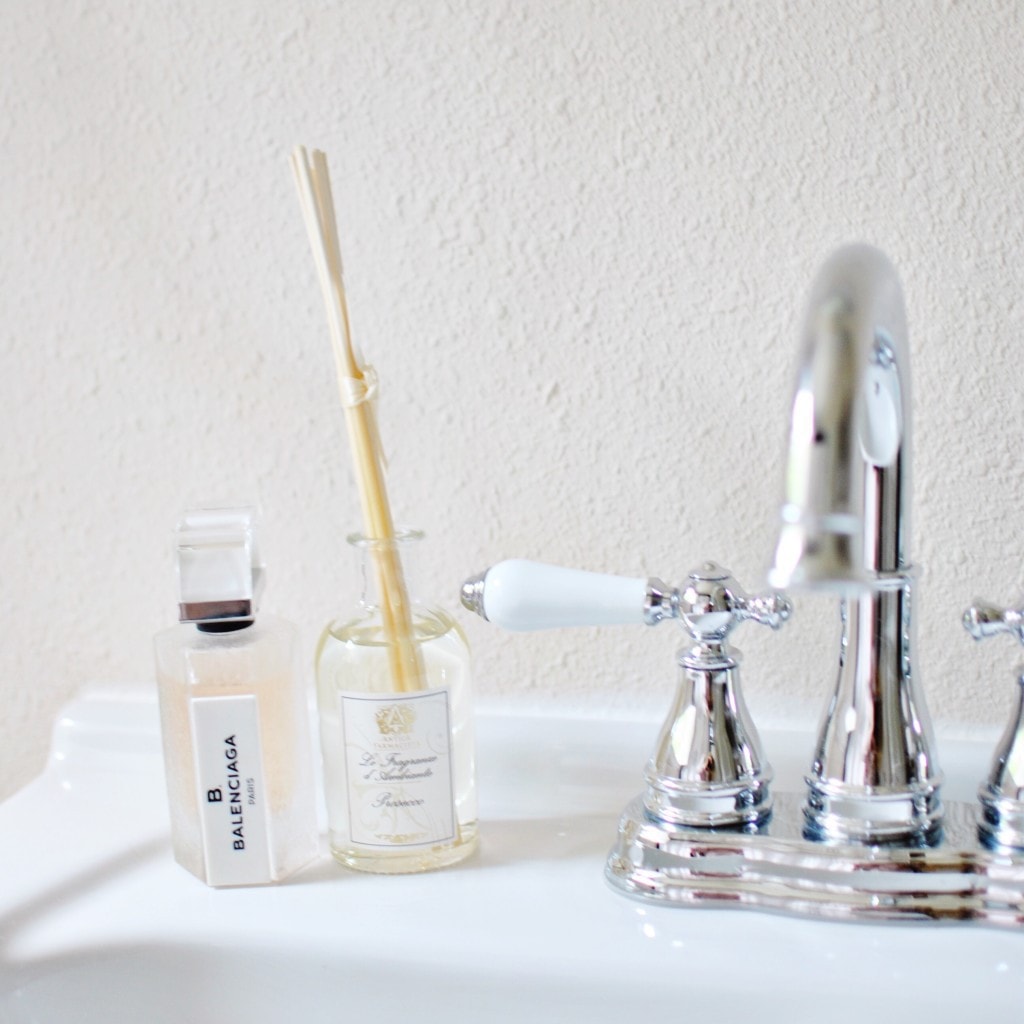 I'm not a big diffuser gal. I love the look of candles and always think the scent goes away in two weeks. I picked this one up just because it was so beautiful and I'm happy to announce that the scent stays! This is such a "clean" scent and not overpowering, perfect for a powder room! I've also been wearing this perfume like mad. It's so funny each time I wear it I get a lot of compliments from people asking what it is and then I think, "Waiiiittt, do you not think I smell good other days?! What is wrong with my other perfumes? They work too…" haha!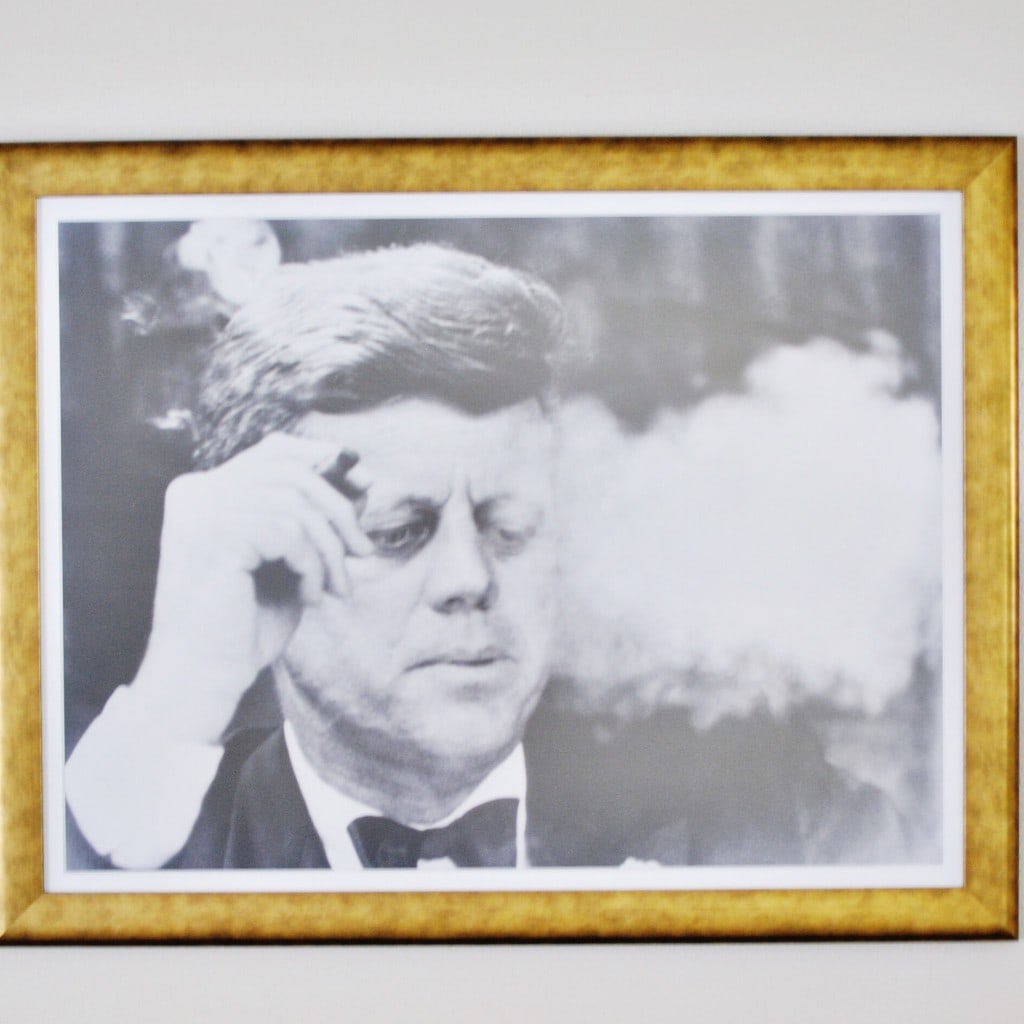 I surprised Paul with this JFK print for our home. He is such a history nerd. I mean like reads history books on his iPhone while he waits for me to get ready kind of nerd. He doesn't even care if I paint the rest of the house pink because he is just so happy with this. haha. He is fascinated with the Kennedy family and I loved how the company framed it. It gets shipped so fast! I'm currently framing a lot of pieces at frame shops around Fort Worth and it takes forever. Never doing that again! I ordered this Friday night and it was on my doorstep Tuesday morning, perfectly packaged.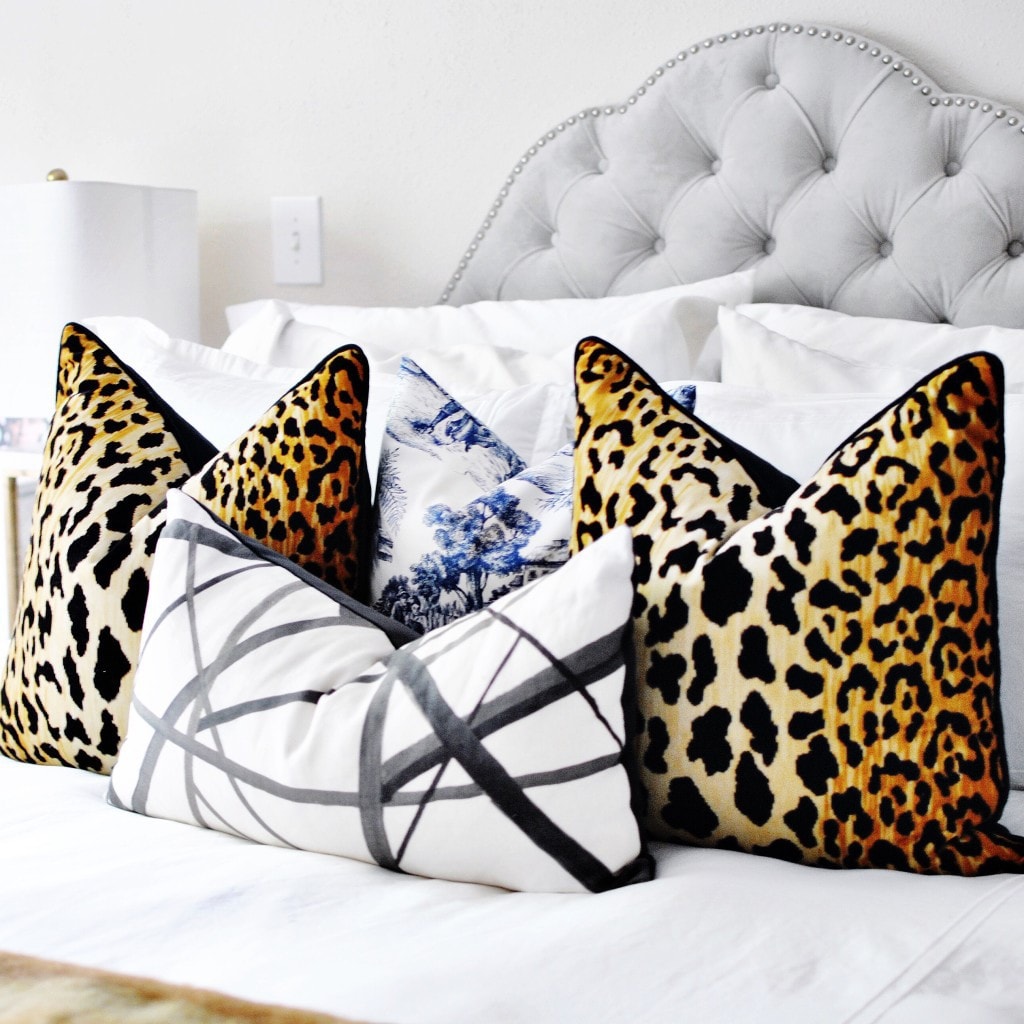 I rarely change my bed pillows, just because I love them so much! But, I did add this blue and white pillow to the mix and now I'm thinking I may buy another to swap the leopard out.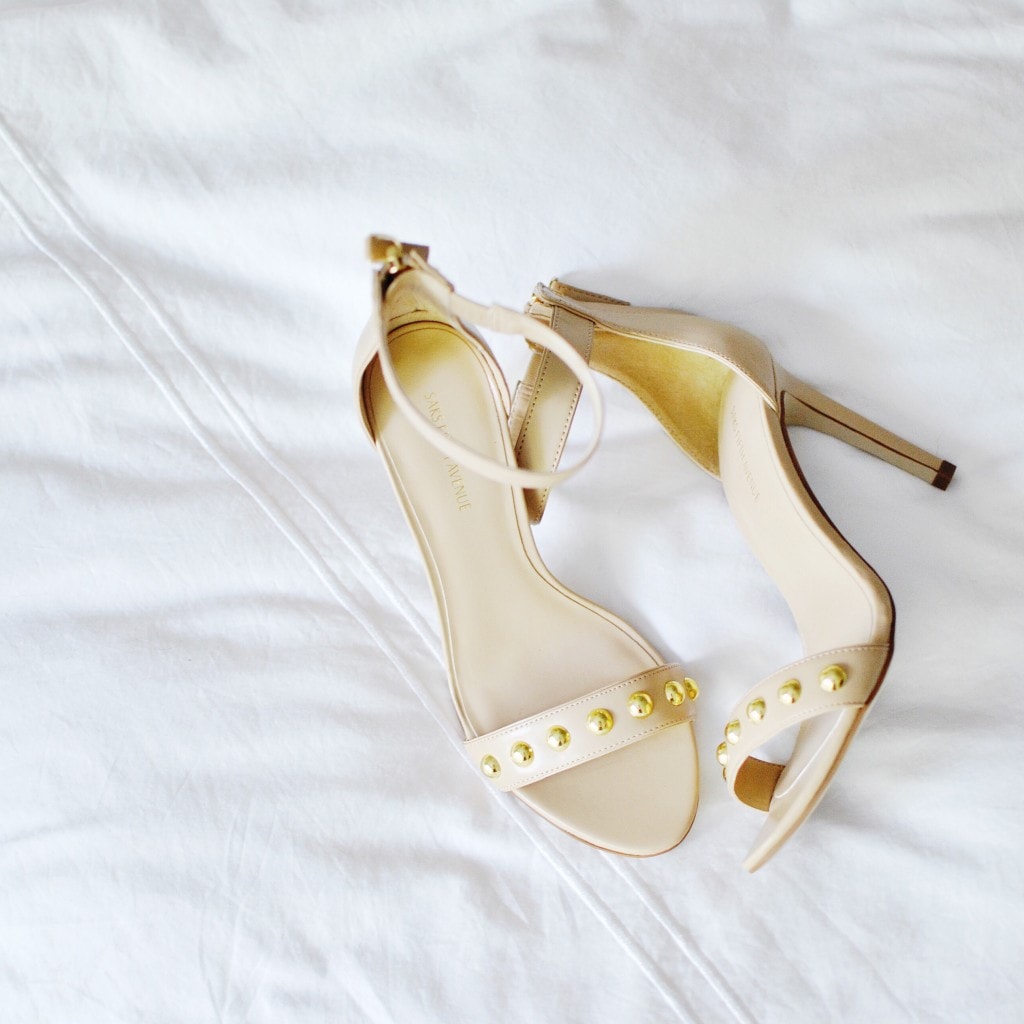 With all the home purchases, my closet has been at the bottom of the list. I'm trying to easily incorporate summer piece through neutral sandals and boyfriend jeans. I picked up these [they were on sale!] and then ordered these!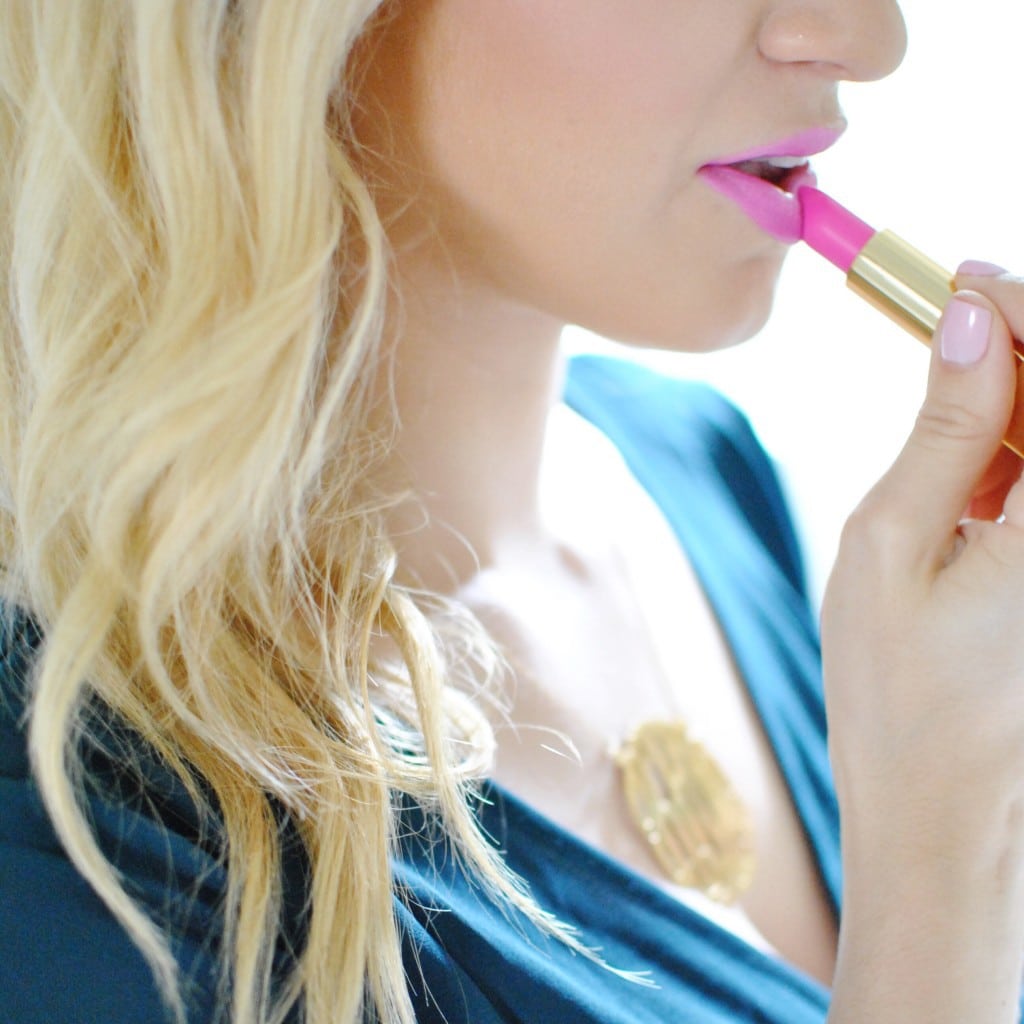 I date lipsticks. I wear one for years and feel so weird if I cheat on it. First it was MAC Myth, then it was MAC Snob, then Angel. A few months ago I started seeing YSL lipsticks and I'm in a super committed relationship. For the past few months it was Rose Libertin and for summer it has switched to Tropical Pink.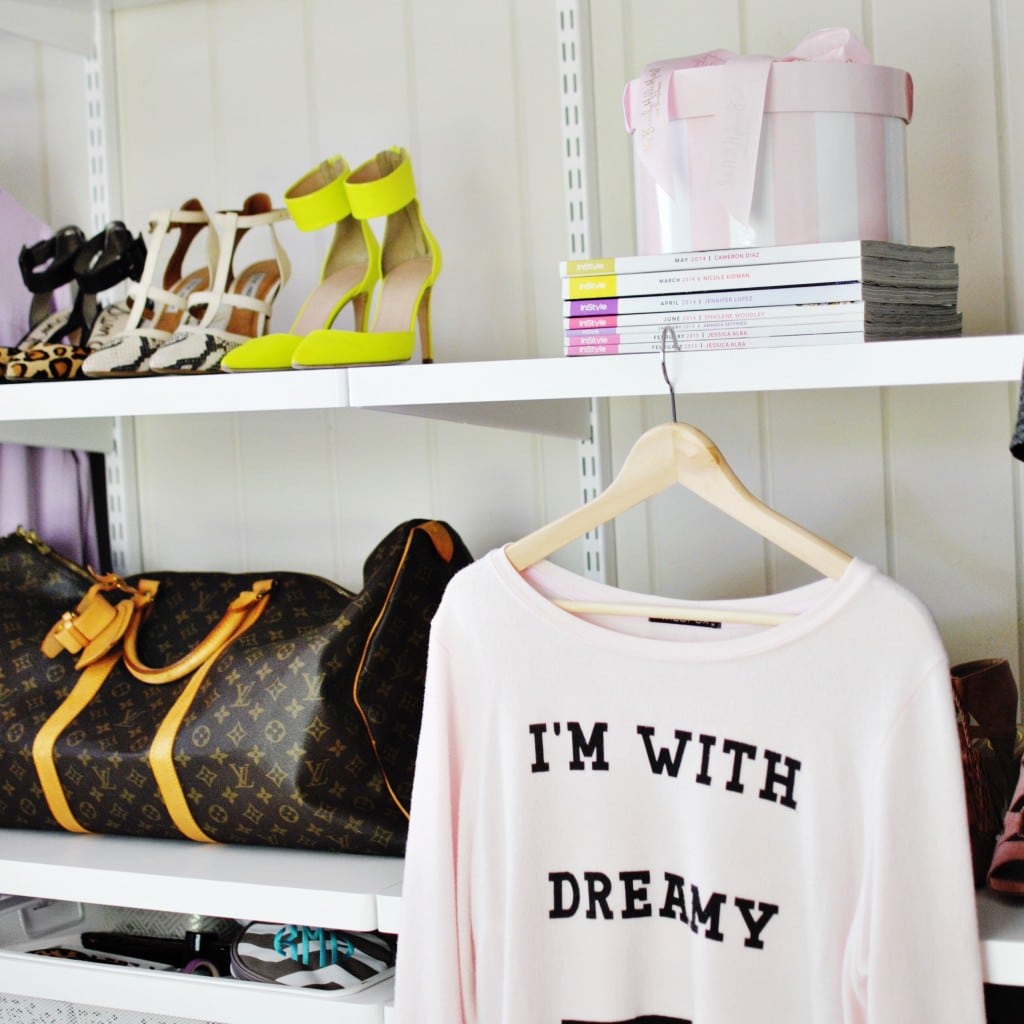 Here is a little sneak peak at my cloffice! 😉 When I worked from home in Dallas I just wore workout clothes all day because I never really left the house. All of my girlfriends in Dallas worked at an office so I had no reason to leave. Now I live by my family and girlfriends who have babies, so I get to leave for lunch dates/errands with friends a lot more! I wanted to get some light sweaters to wear with shorts for running in and out. [I hate going places in workout tops. It's like, "Hello, here is my sports bra. Isn't it cute?"] I picked this one up on sale and now I'm wanting this! It fits true to size, but I went up a size for a comfy look!
Now, I need y'all to help me with my next purchase! I have pretty textured hair [which is why I never have to wash it!] but it's also fine, so it's just a strange combination. Growing up it was curly, then I got to college and it was straight. Now It's a wavy mess and not the cute kind. I get out of the shower and the top layer is frizzy and straight and the bottom is just waves. It's so confused, poor thing. I am trying every product I can so it just air drives wavy and smooth. Do you have any favorite products? I've seriously raided Target and wave products either make it super dry and crunch or curl products are too heavy!
I hope your week goes by quickly! Do you have any fun weekend plans, too?!