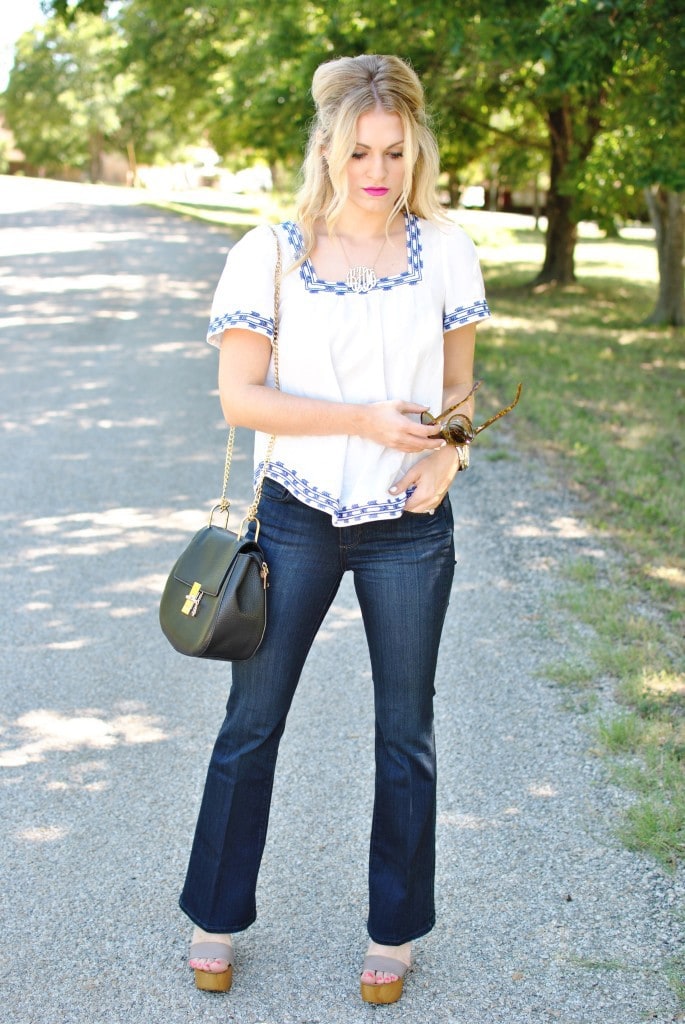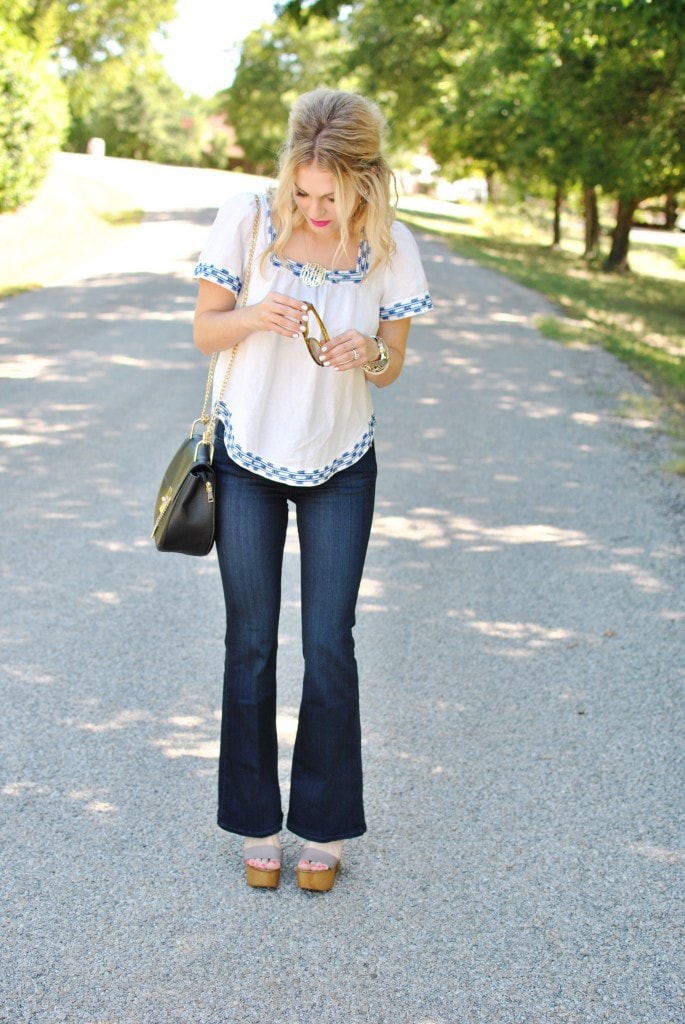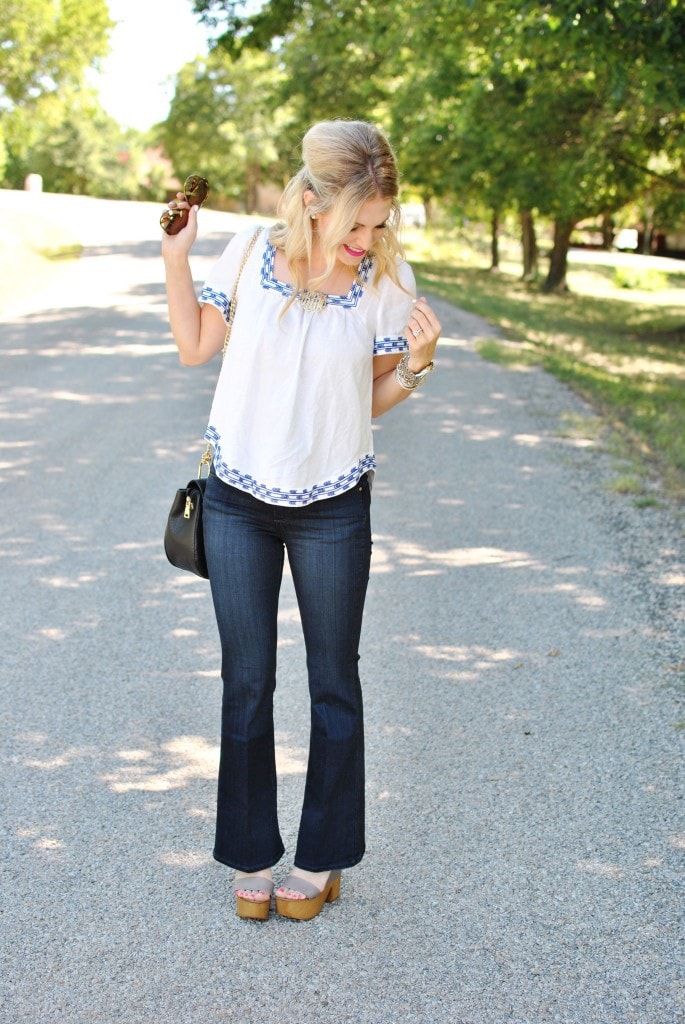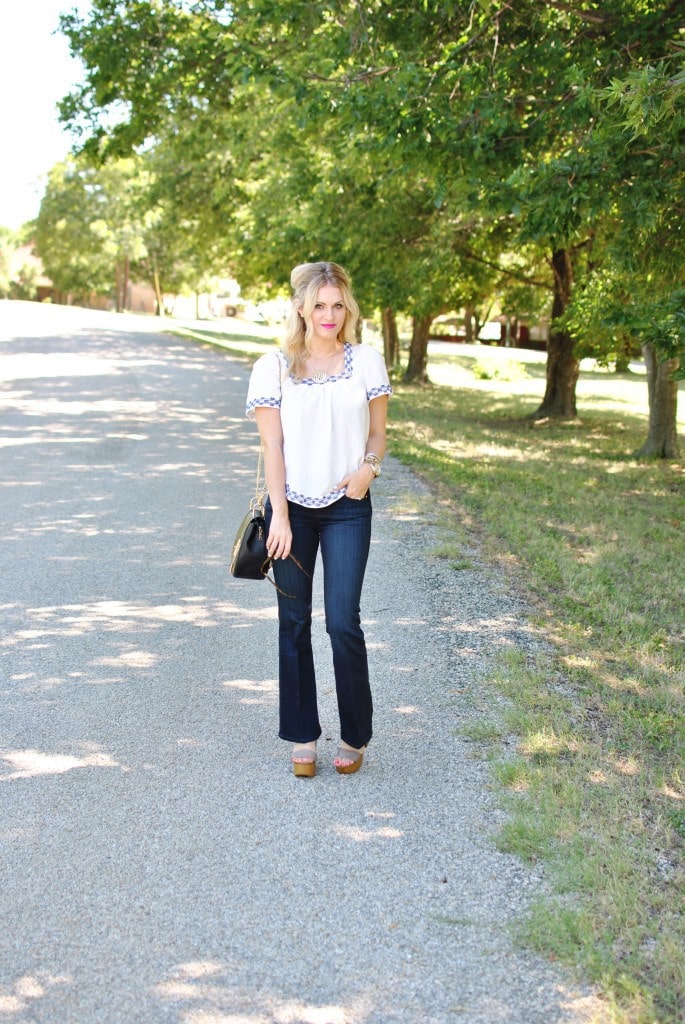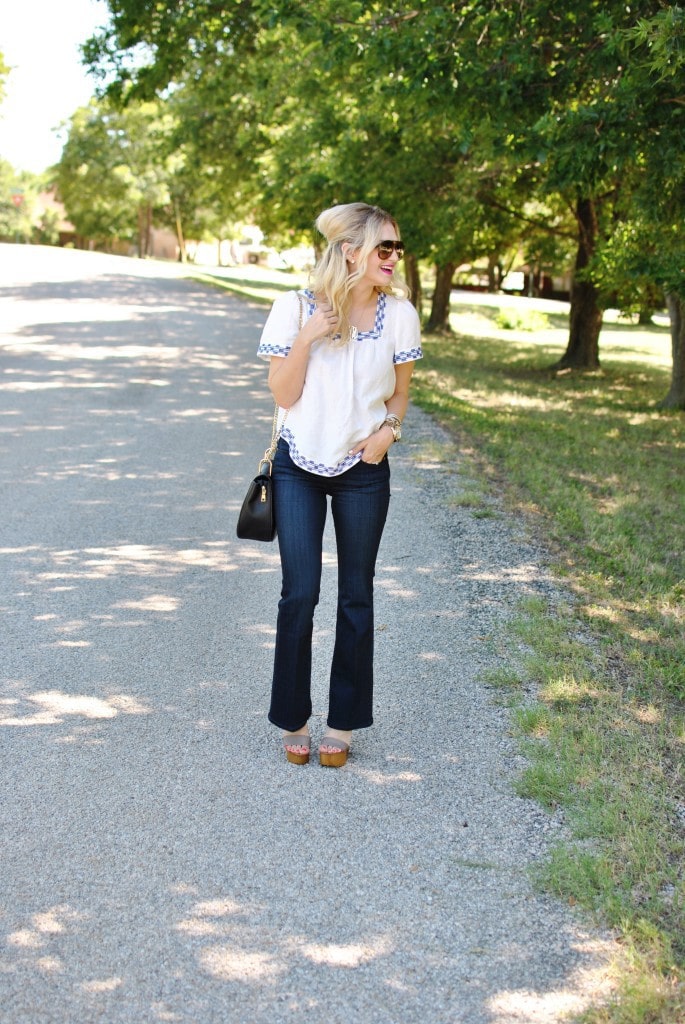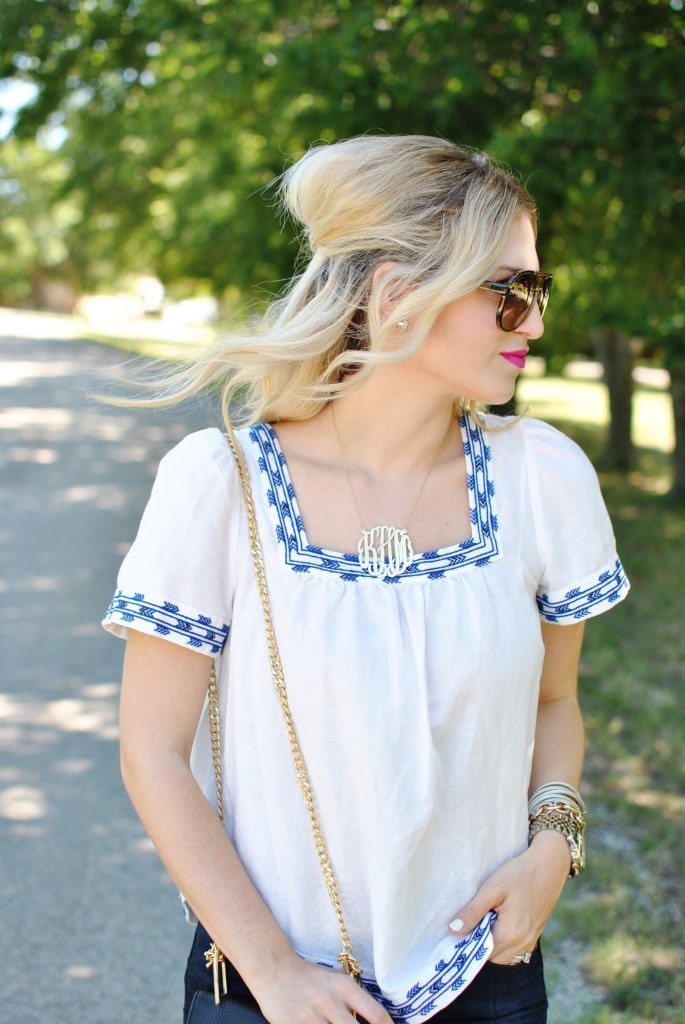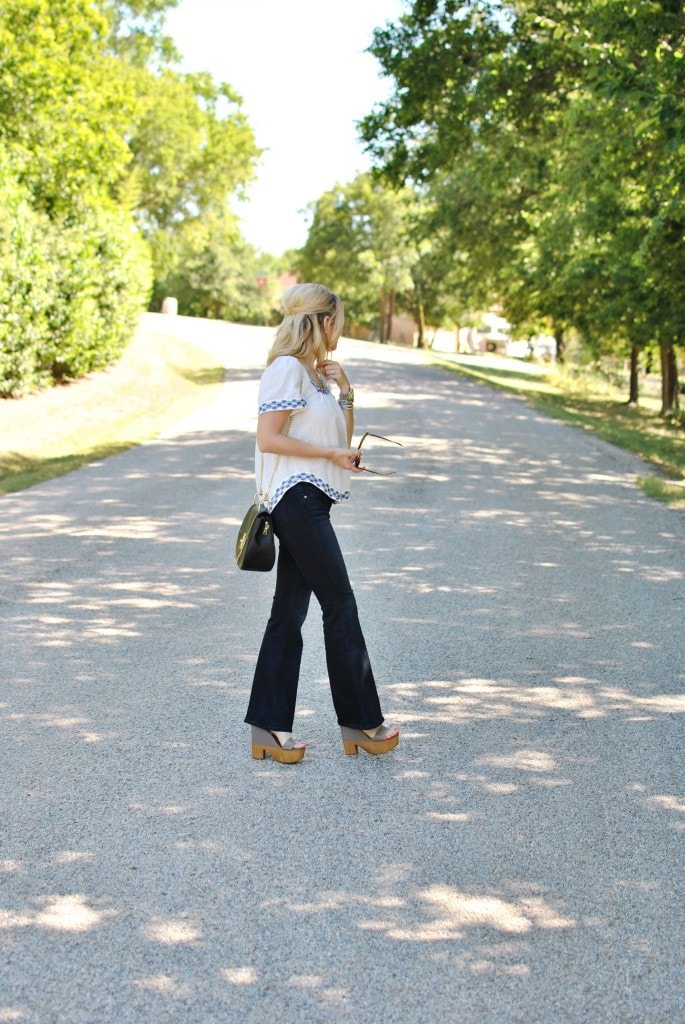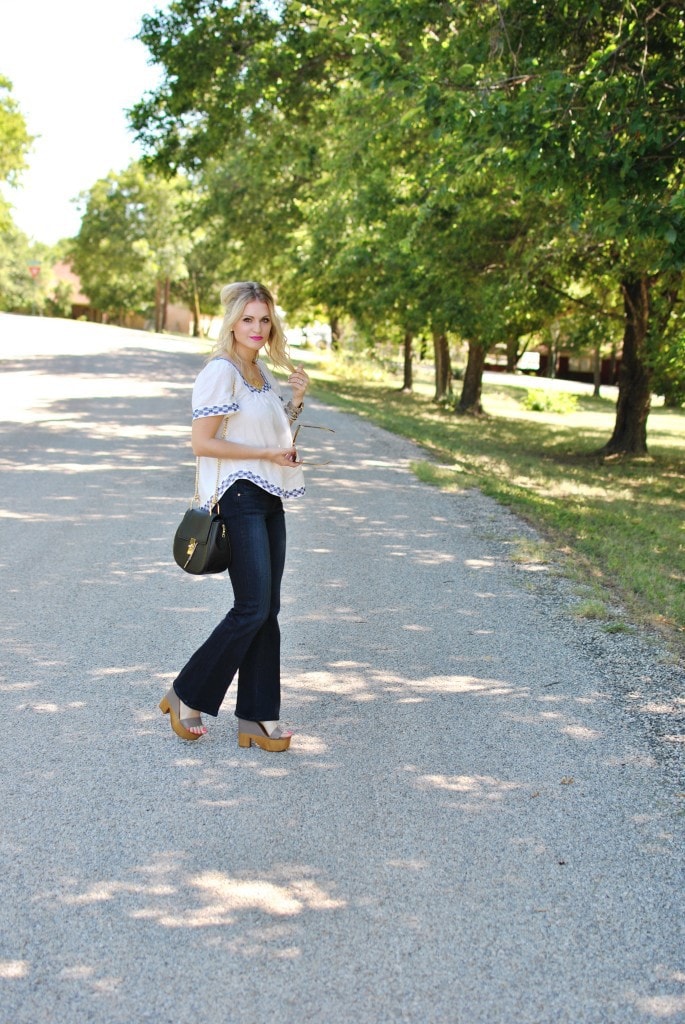 ---
Outfit Details:
Top: Madewell | Jeans: Nordstrom | Wedges: Steve Madden | Necklace: Similar [get size 3XL] | Bag: Yes Style | Watch: Michael Kors | Bracelets: David Yurman | Earrings: [c/o] Kendra Scott | Sunglasses: Gucci | Lipstick: [c/o] Laura Mercier [Crushed Berry]
---
I'm a shortie. If you've asked before how tall I am to see how something would fit on you I always say, "Uhhh 5'2-3″ish."
Then comes the eye rolls.
Uh, Katey. How do you not know how tall you are?
It's like those people who say they are a "schmedium" not quite a small, not really a medium.
Every time I go to the doctor they tell me one or the other [clearly due to Texas hair teasing] and so I just say what they tell me, people! I say what they tell me! haha.
But needless to say, I'm about 9 inches and 47  plastic surgeries away from being any sort of Giselle. So in terms of pants I typically think, "Skinny or nothing."
I like skinny jeans because I'm short, they work with wedges and I can wear a flowy top.
Until the Nordstrom Anniversary sale kicked in. I tried these jeans, and fell in love! I've been living a lie! You can totally wear flared jeans with wedges and flowy tops, they just need to be shorter! It's a different look and I think dresses up your ensemble.
I pulled lots of options for you below, most are on sale with Nordstrom Anniversary!
So to all my shorties and Giselles, you rock those flared jeans! You rock them!