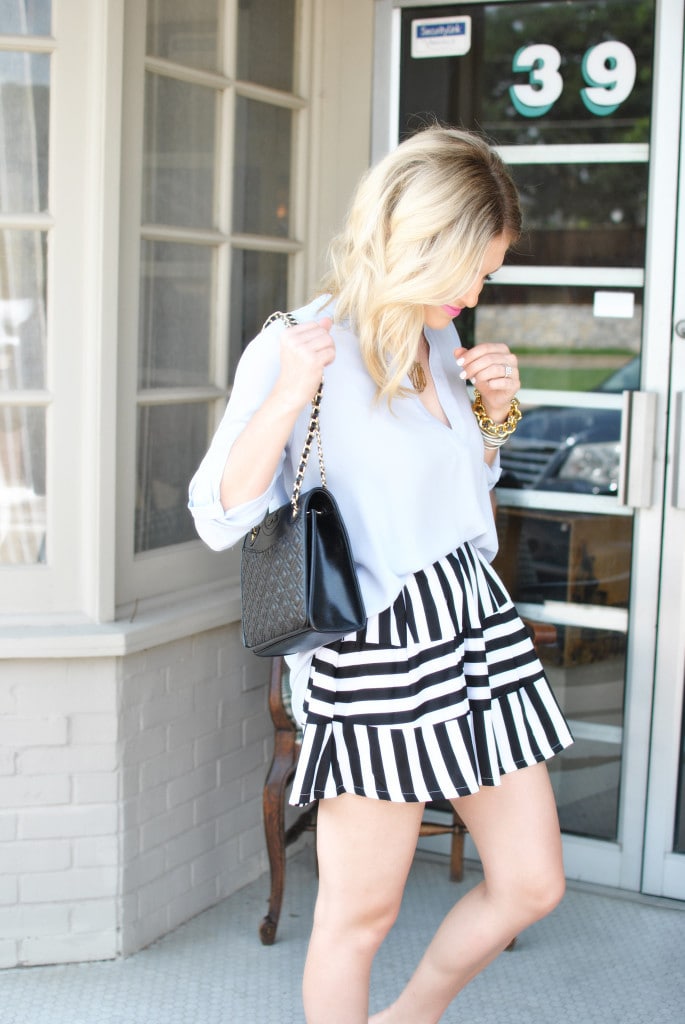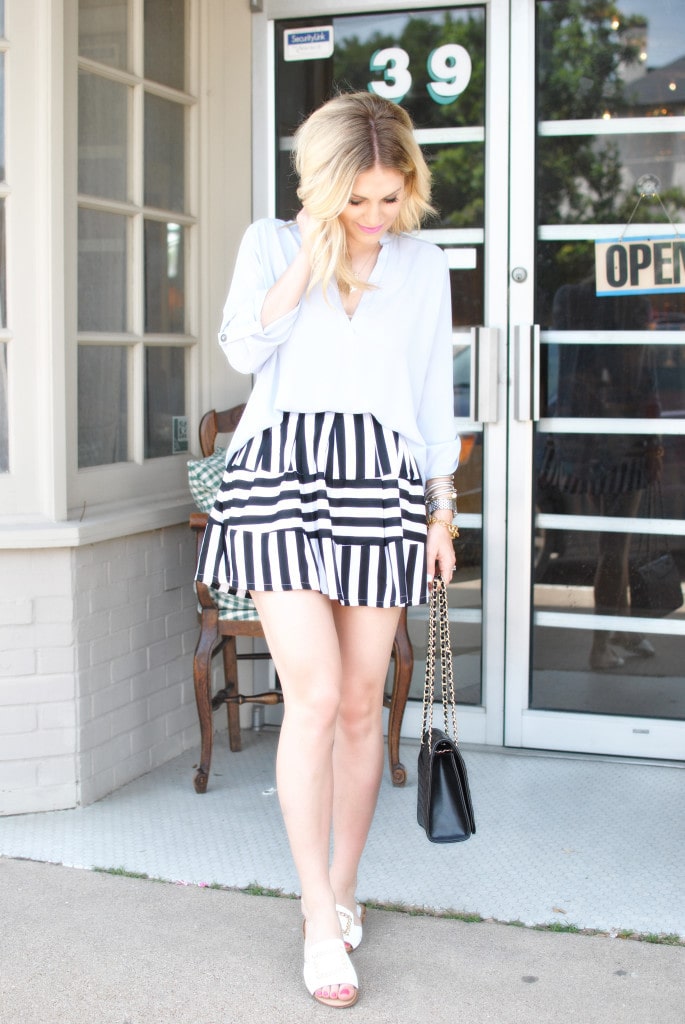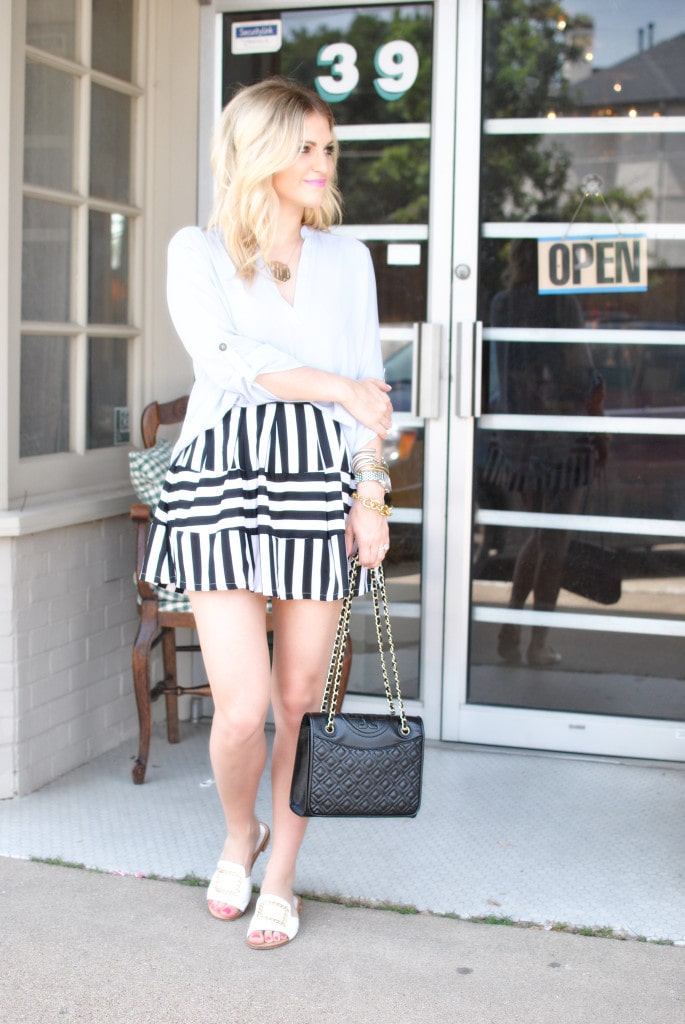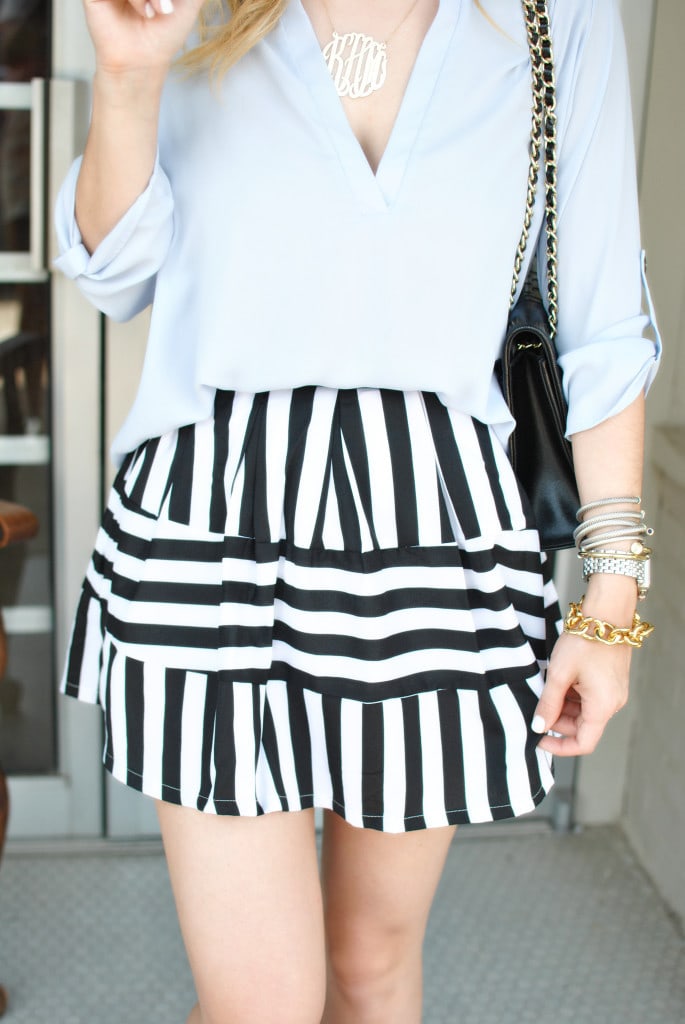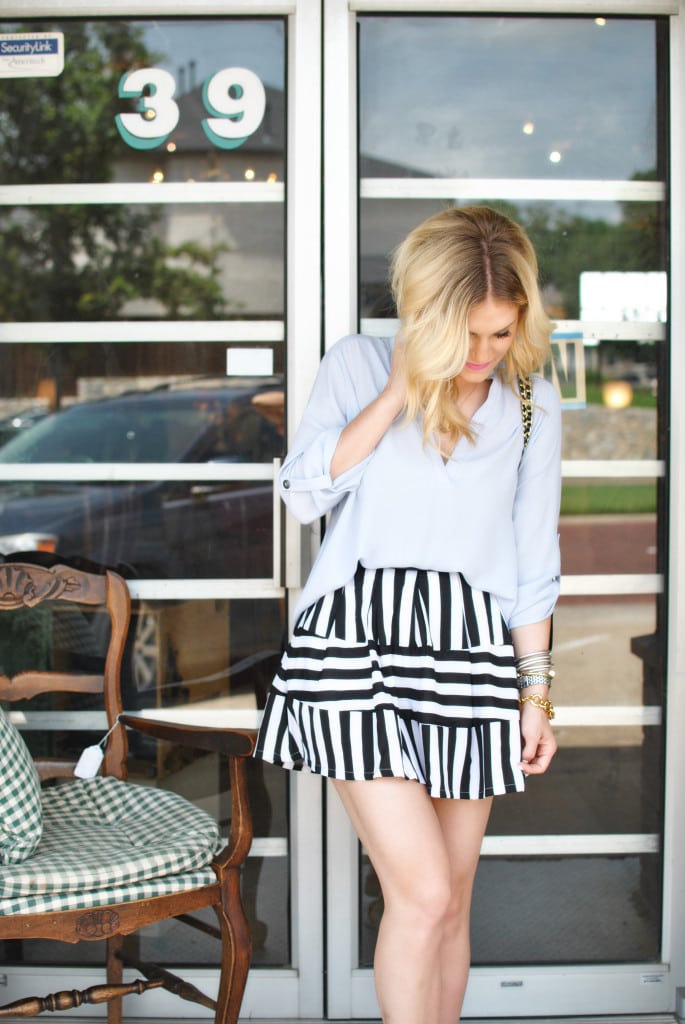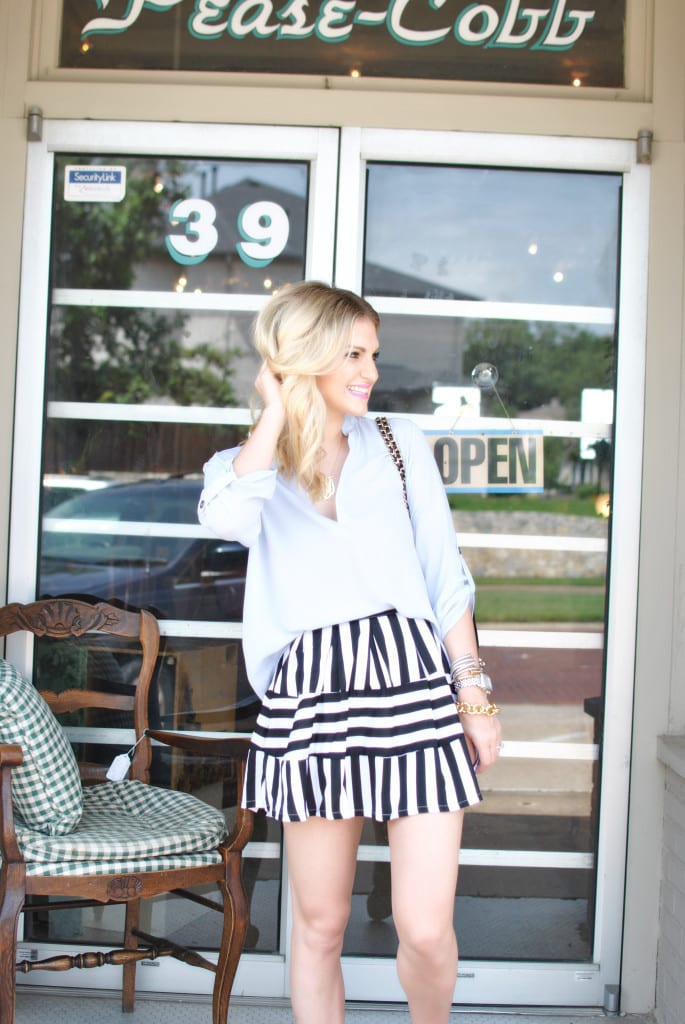 ---
Outfit Details:
Skirt: [c/o] Chicwish | Top: Nordstrom | Necklace: Similar [Get 3 XL] | Lipstick: Nordstrom [#6] | Shoes: Stuart Weitzman | Watch: Michele | Bracelets: [c/o] Wanderlust, [c/o] Baublebar, David Yurman | Bag: Tory Burch
---
Happy 4th of July, y'all!
Both of my grandmothers have been in town for the past two weeks, and I've had so much fun. Way too many lunch dates at Neimans and lots of gelato, so this weekend I'm relaxing, working out and trying to get all my shower gifts put up and organized!
I wore this little outfit to lunch with my Nana and one of my dress fittings. This skirt from Chicwish has shorts in it so you feel casual and not worried about the wind! haha. My Nana loved it and she typically says what is on her mind [more on that later], so I know it's a keeper. I also have this top in a bunch of different colors [hello, I love the price!] and pair it with everything!
Speaking of my dress fitting, why are wedding dresses SO HOT?! Thank God I didn't get married in the summer, I'd have been sitting in the ER with an IV before I made it down the aisle. I'm hoping my nerves make me cold the day of or I just don't think about it! haha.
I hope you have a wonderful day and don't forget SPF! #nowrinkles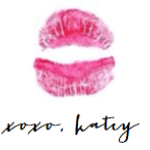 Brought to you by Chicwish