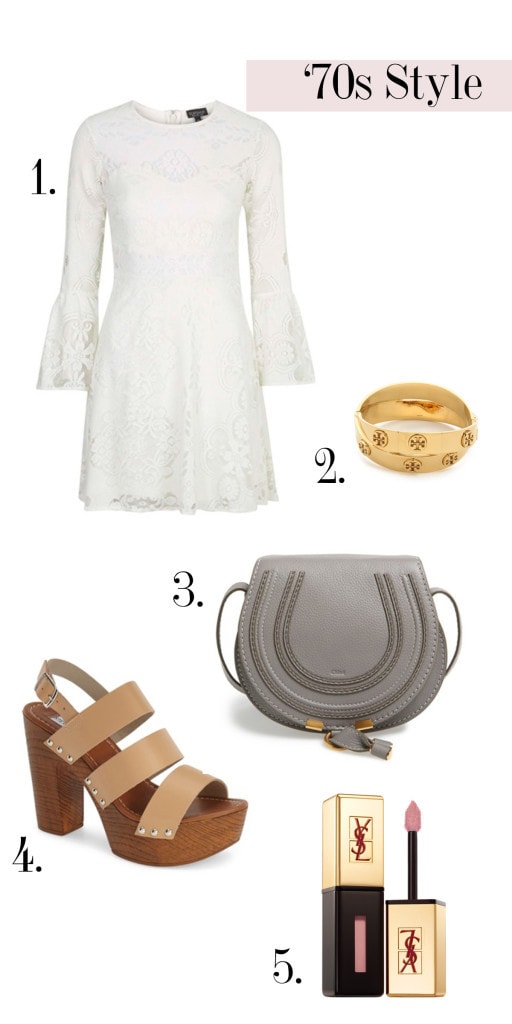 The Seventies are an underlying theme for all style trends in 2015. At first I was pretty against it. Boho is the last term I would use to describe my personal style, but as I have seen brands incorporate this into their lines I'm eating my words.
So if you get intimidated by boho like I do, own it with neutral pieces into your wardrobe: a floppy hat, a chunky heel or round sunnies. You can intermix these on-trend posh pieces, because designers aren't thinking of musical festival hippies when they say The Seventies. They are meaning a chic little jet-set gypsy, which all of you can pull off! 🙂
These are some of my favorite investment pieces I have found that fit this trend and I am literally getting all heart eye emoji on these platforms. They are on sale, too!
Has this trend met your wardrobe yet?!