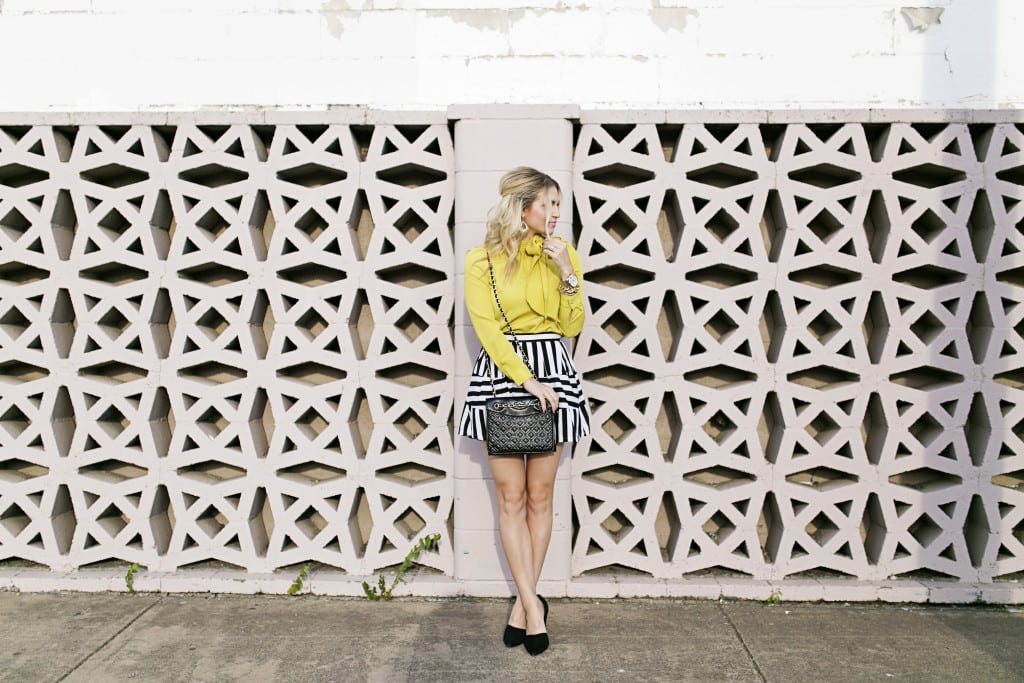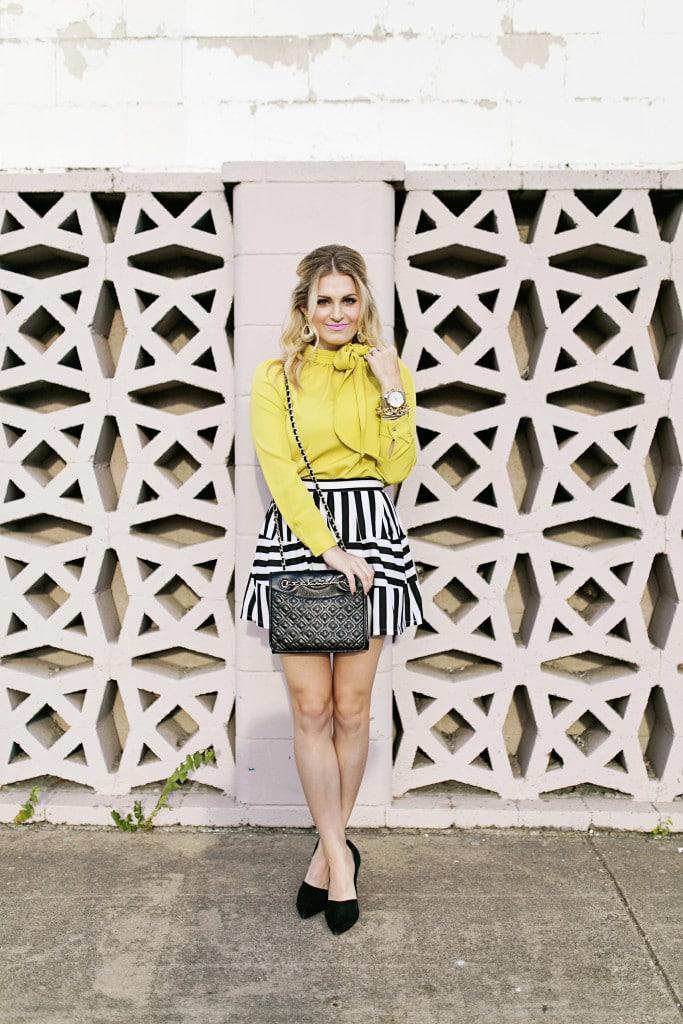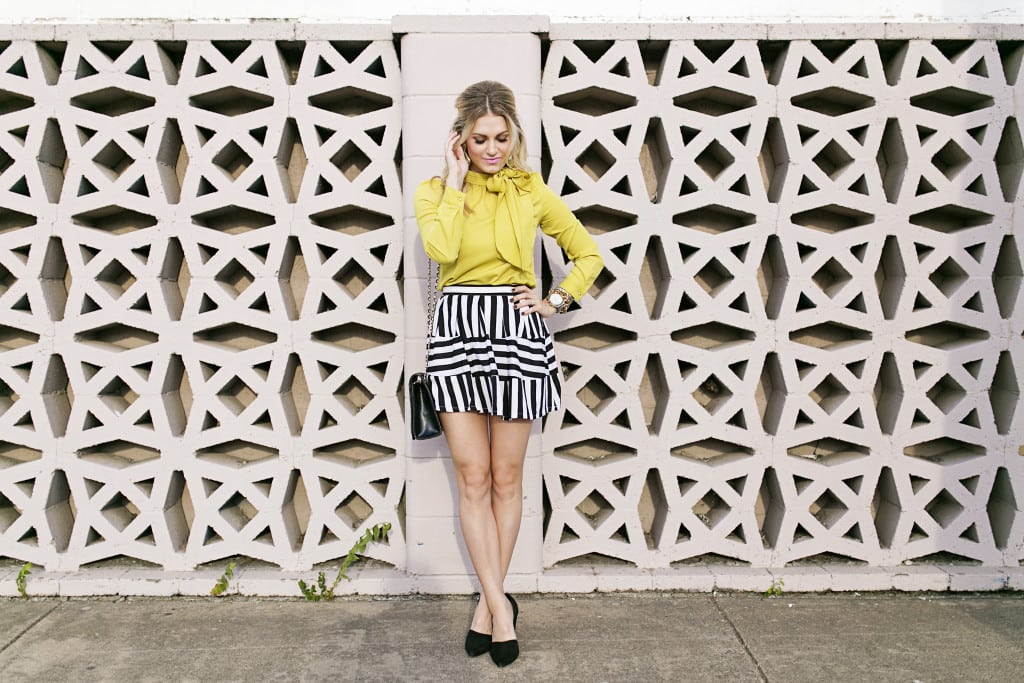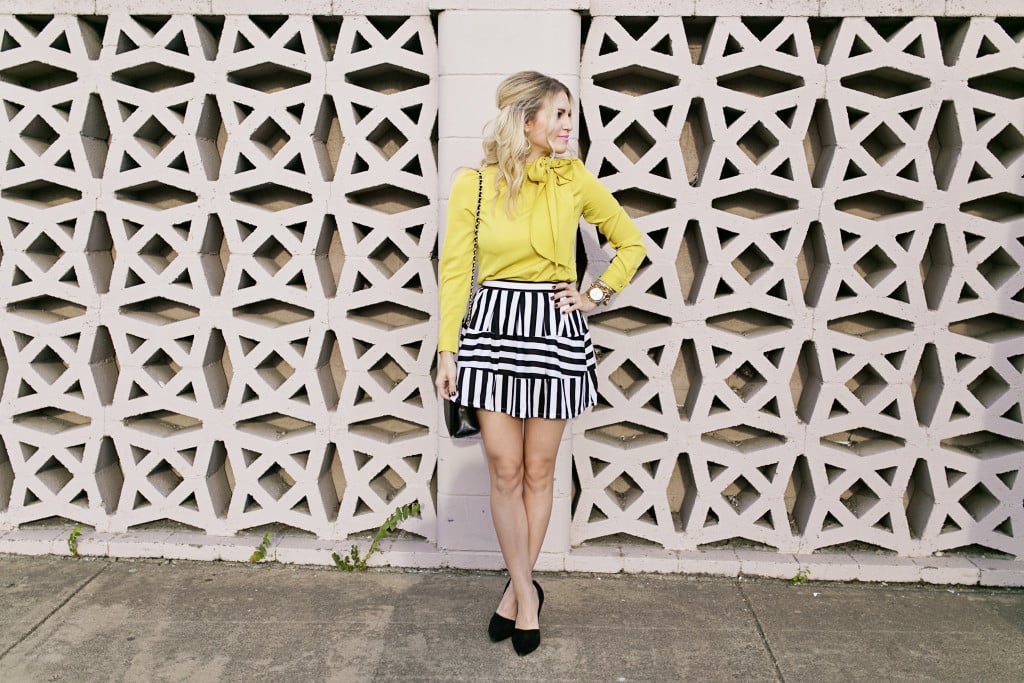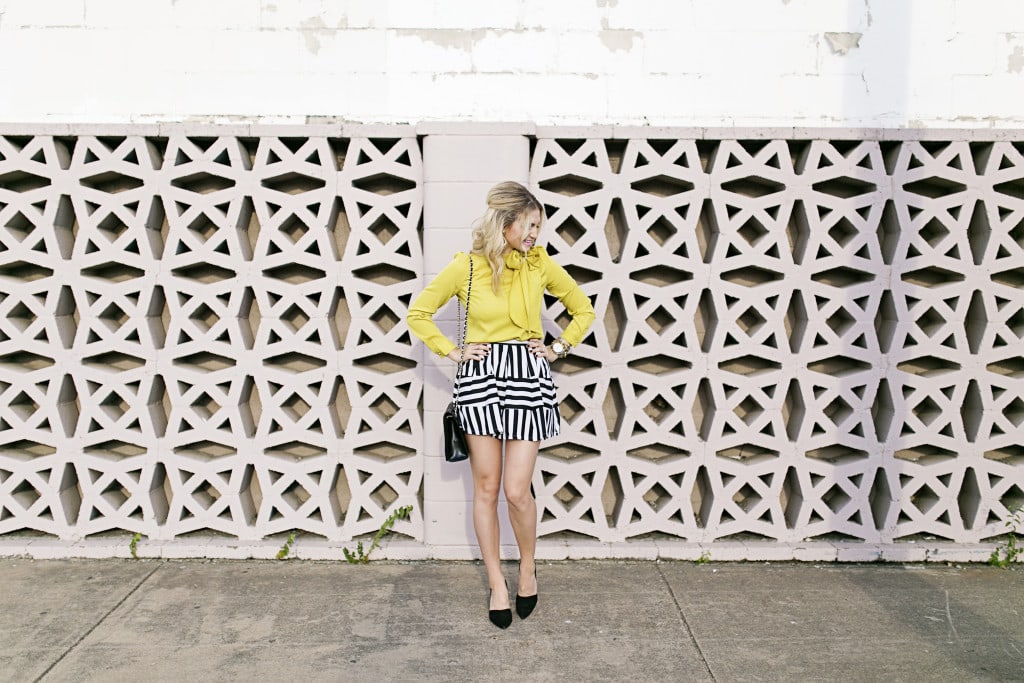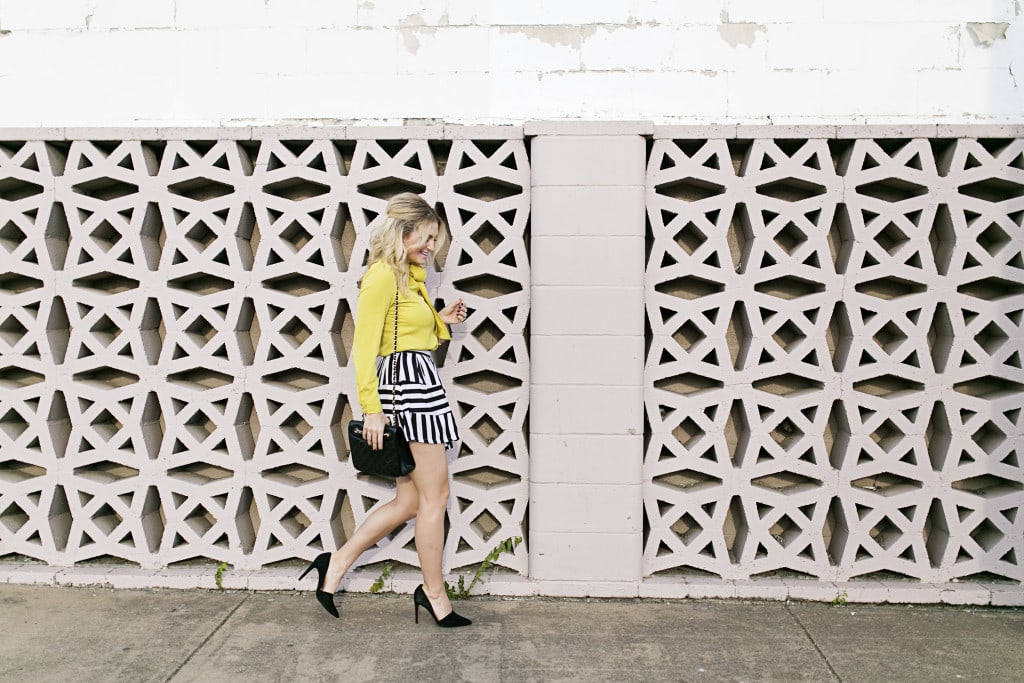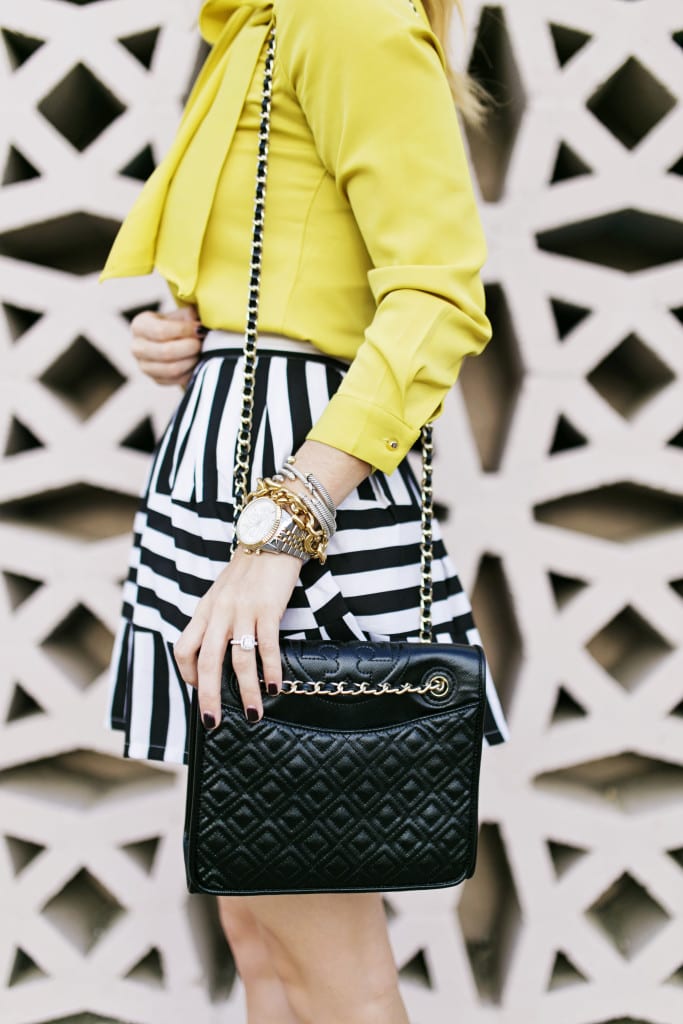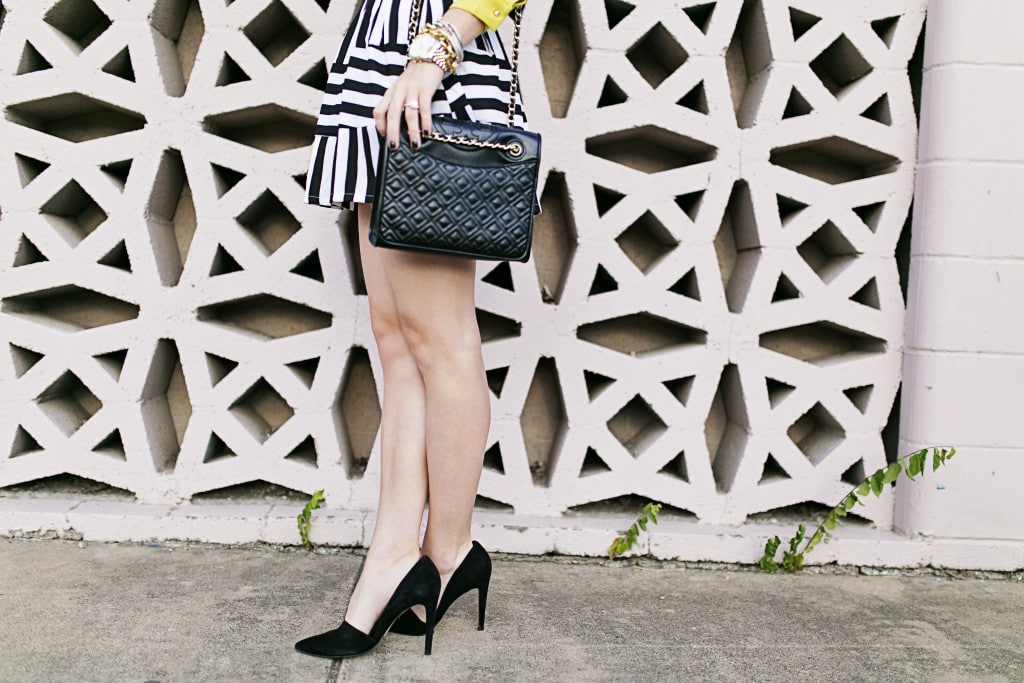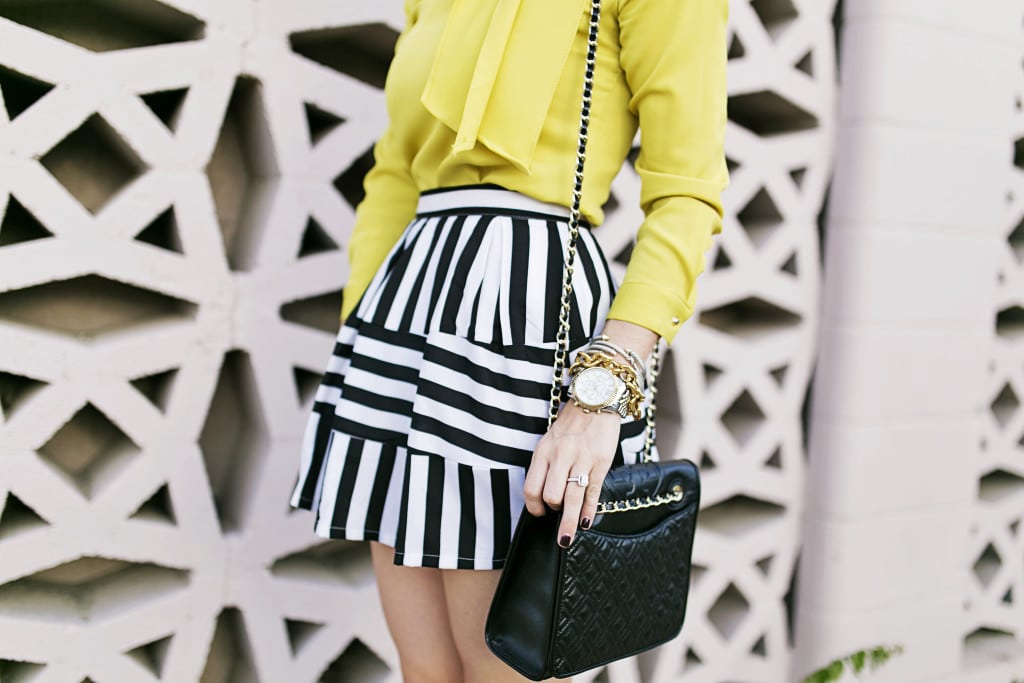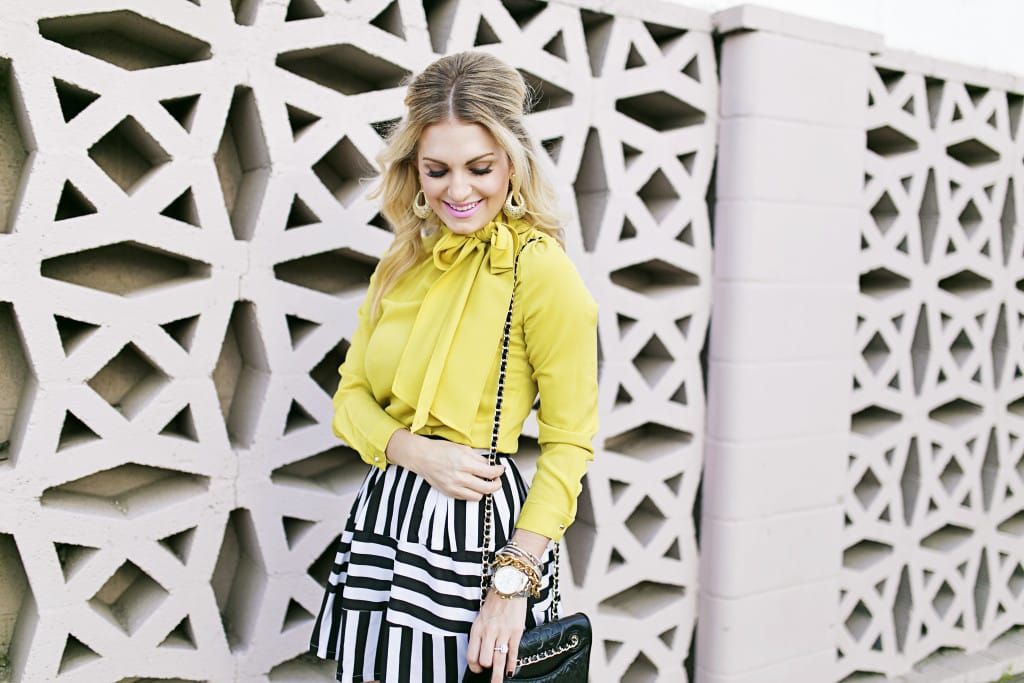 ---
Outfit Details:
Top: [c/o] Chicwish | Skirt: [c/o] Chicwish | Bag: Tory Burch, Similar Less Expensive | Heels: Similar | Watch: Michael Kors | Bracelet: [c/o] Baublebar, David Yurman | Lipstick: Nordstrom [shade: For Your Amusement] | Earrings: Old, Similar
Photography: Angie Garcia 
---
When I got this top in the mail I automatically thought, "Blair Waldorf." It was a little out of my comfort zone [I don't typically wear things high up on my neck] but I couldn't get over how much I loved it when I wore it! I kept snapchatting how I wished I had an office to wear it to! haha.
Anything that makes you feel a little more girly and a lot more like Blair Waldorf is a win- no?!
This skirt also has shorts underneath so if you are thinking, "Ahh! That is too short for me!" It has shorts and so it's extremely comfortable. But I'd pair this top with a pencil skirt for work!
I'm so excited because we are photographing our home next week! His apartment lease ended so he is staying at his parents', but we did move his "stuff" over minus clothing. And by stuff I mean we brought his textbooks from grad school because everything else got passed on to some other bachelor pads. The guest bedroom has finally come together and I'm so relieved. I have learned the past few months that guest bedrooms might as well be storage units. Ours was housing boxes, wedding gifts and curtains that needed to be hung! haha. It was the hot mess express of bedrooms and it needed to get under control. Nothing like booking a photographer to get curtains hung and storage put away! haha.
I hope you have an incredibly relaxing weekend and get to dress up like Blair Waldorf for date night! 😉