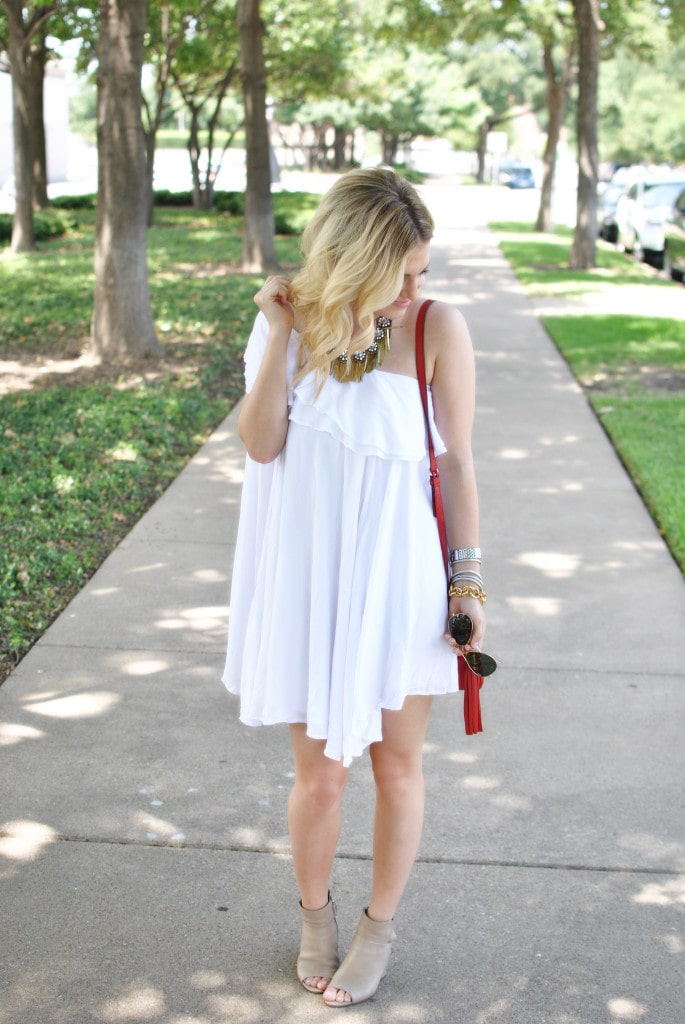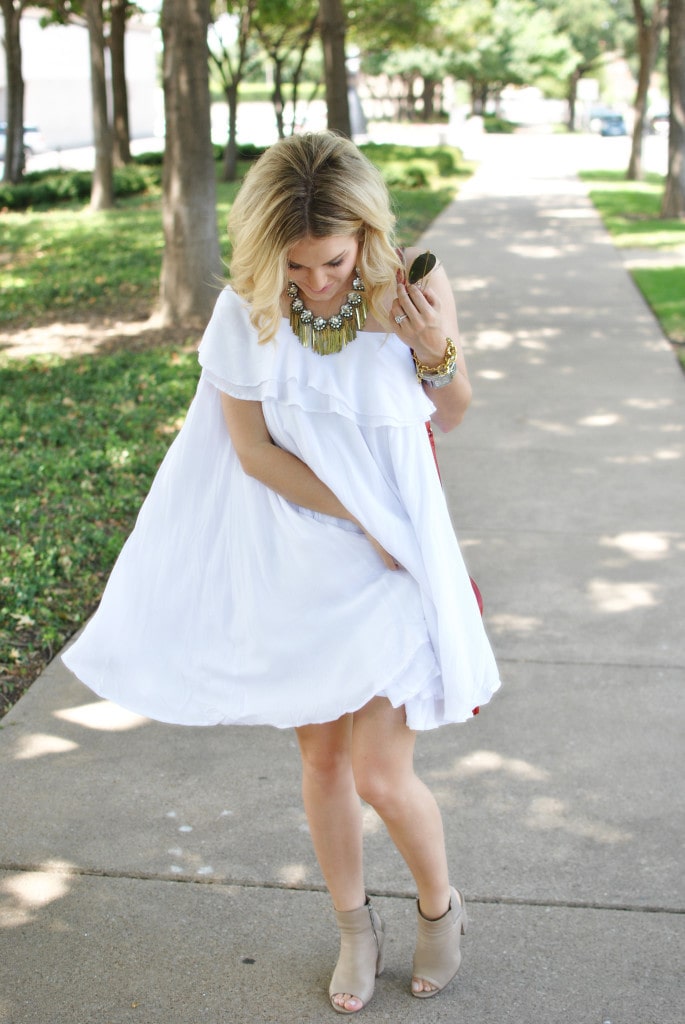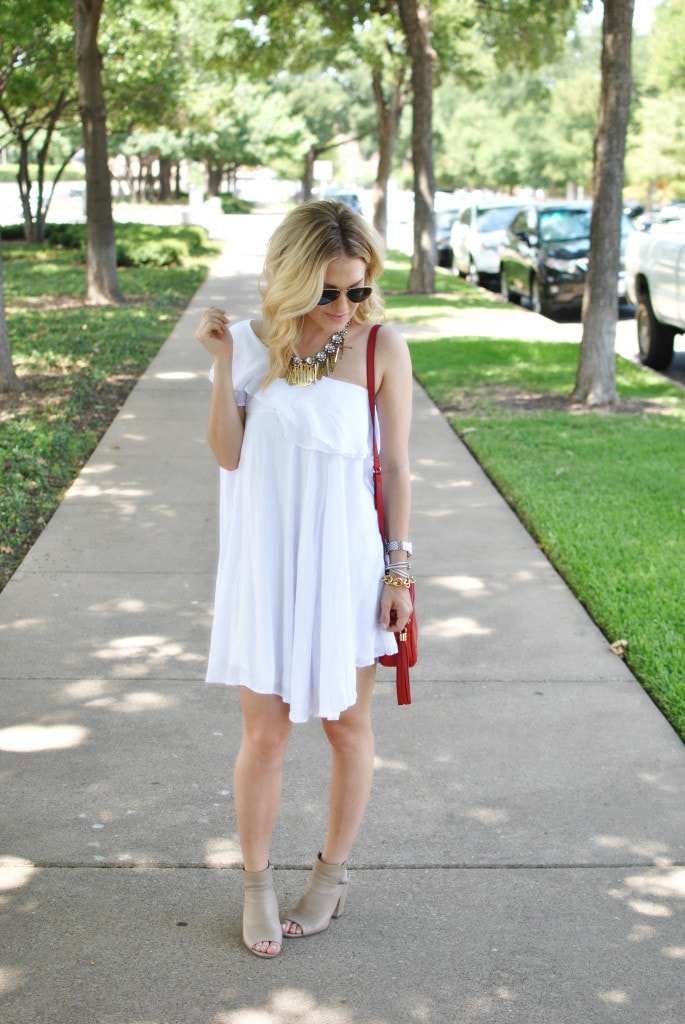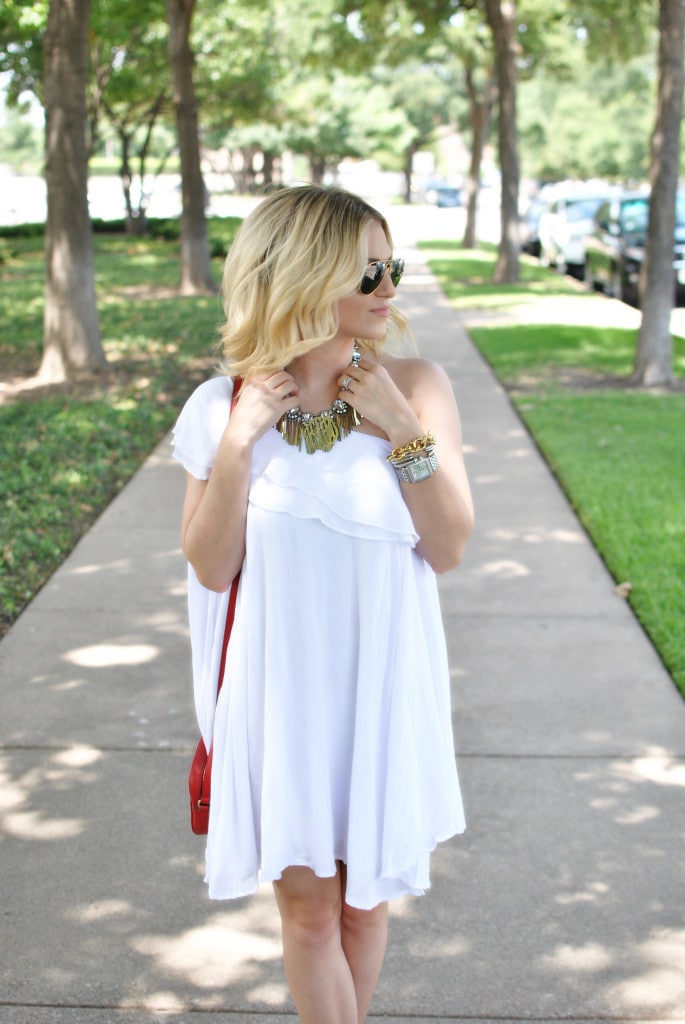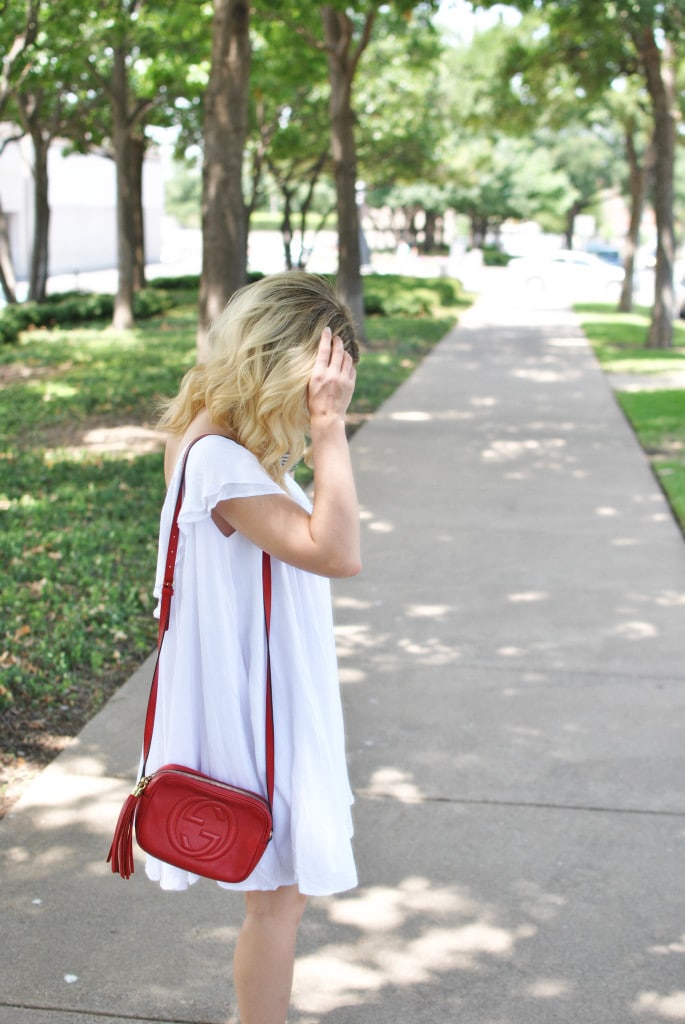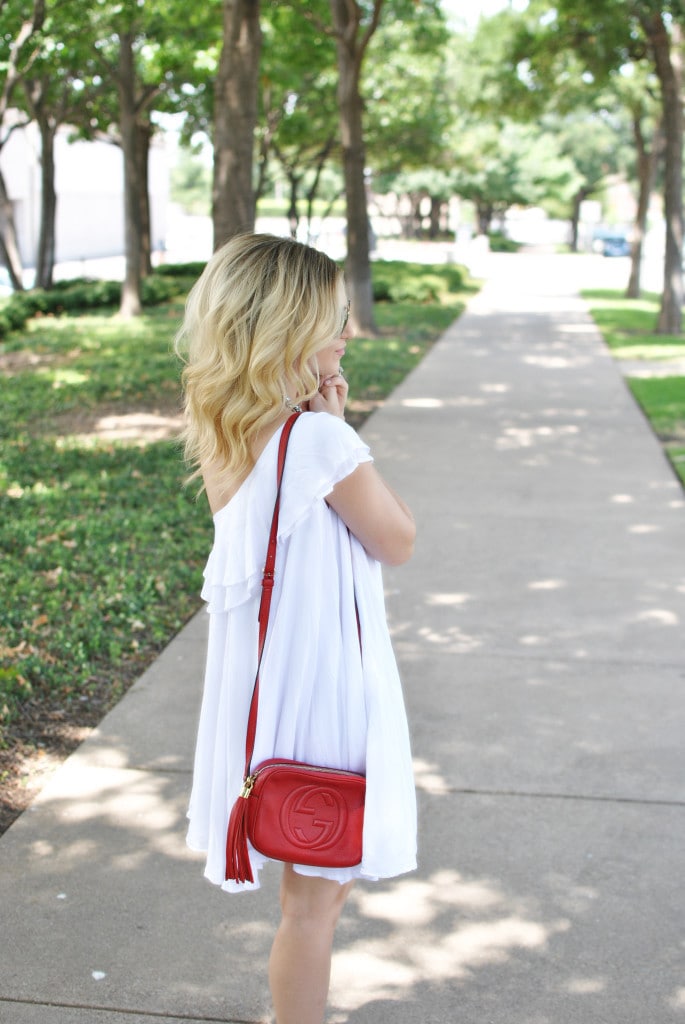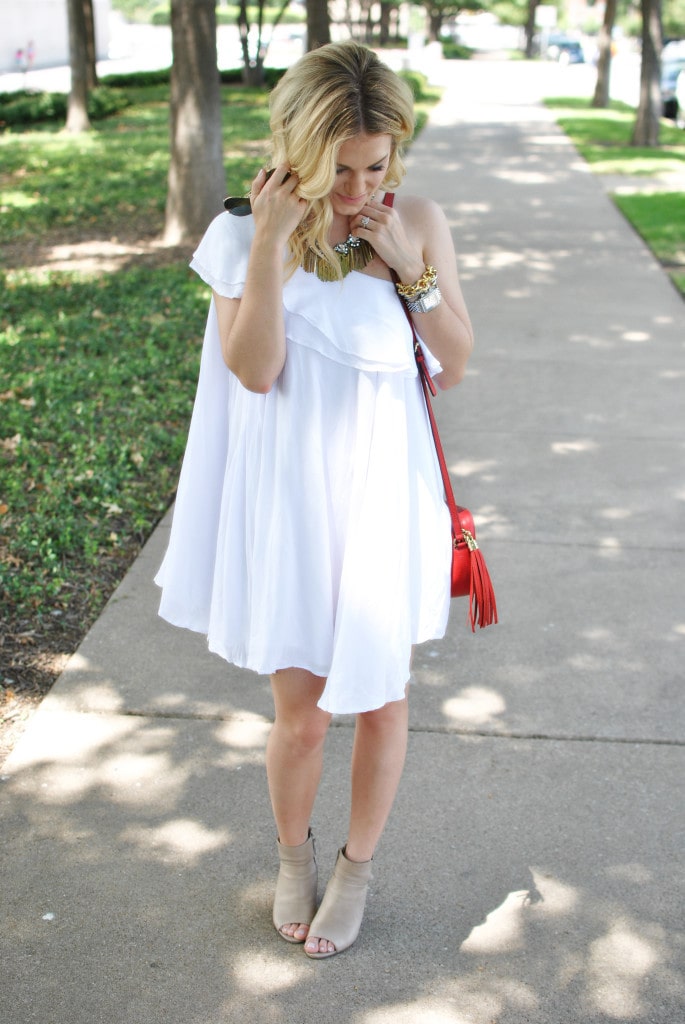 ---
Outfit Details:
Dress: Revolve Clothing | Booties: Similar | Bag: Gucci, Similar | Necklace: Baublebar | Watch: Michele | Bracelets: David Yurman, [c/0] Baublebar | Liner: Chanel [shade: Natural] | Lipstick: MAC [shade: Kinda Sexy] | Sunglasses: Ray Ban | Polish: Don't Bossa Nova Me Around
---
Happy Friday! Hey, girl, hey!
This weekend I'm off to my bachelorette party! I'll be sure to share photos and a special little surprise we are doing in the following weeks!
This week was an exciting one, Paul and I celebrated him finishing his CPA tests and then we both get to go off to our bachelor and bachelorette parties. I'm staying in Dallas for mine and he's the one going out of town! I've taken lots of fun girls trips with my friends and so many of them don't live here that it's just special enough having them come to Dallas for the weekend.
My girlfriends did a Beyoncé [Feyoncé] theme for mine and it's called #OnTheRun to the Altar Tour. I'll have to show you all the invitations and all the lyrics they intertwined! It was one of the most creative and hilarious things I've ever seen.
We did our Bachelor/Bachelorette parties earlier for Paul's work schedule and just to make sure everyone could make it! We each have 10 bridesmaids/groomsmen so it's a lot of schedules to keep up with for this #TypeA bride.
My bridesmaids kept asking if I wanted to go out of town or take a trip and I just kept saying, "I want to sit by the pool and have girl talk." With a month and a half left I'm having the realization that my nights won't be filled with sleepovers and running around to grab ice cream at 10 p.m. with my best friends. I'll still see them all the time but I forget a boy will live in this house, too! haha. I actually was talking to my married friends last week about balance and how you divide your weeks up between husband time, girlfriend time and me time. With Paul having studied for his CPA/worked like crazy the past few years I've never really seen him on week nights, so I haven't learned to balance yet. So if you have any tips/lessons you learned I'd love to hear! I'm never home on week nights because I'm always wanting to make dinner plans or grab a movie with girlfriends, so I'm definitely interested to see how my schedule will organically change with marriage. All to say as this season of life comes to an end, I just wanted to spend the weekend with my girls doing what we've always done: girl chatting over Diet Cokes and queso.
And another white dress. Nothing new. But I will say I wore this dress 4 times last week [and I shamelessly instagrammed how I was an outfit repeater]. I'm all for repeats, it means you truly love what you are wearing and that's the best investment you can make. This bag got pulled out too! I got this bag right before I started dating Paul. I legitimately purchased it the day I met him, and was carrying it the night we met. It came with me on all of our first dates and nervous chats so I think it will have to make an appearance this weekend as well! 😉
Enjoy your weekend pretty girls and wear all the clothes you love on repeat!