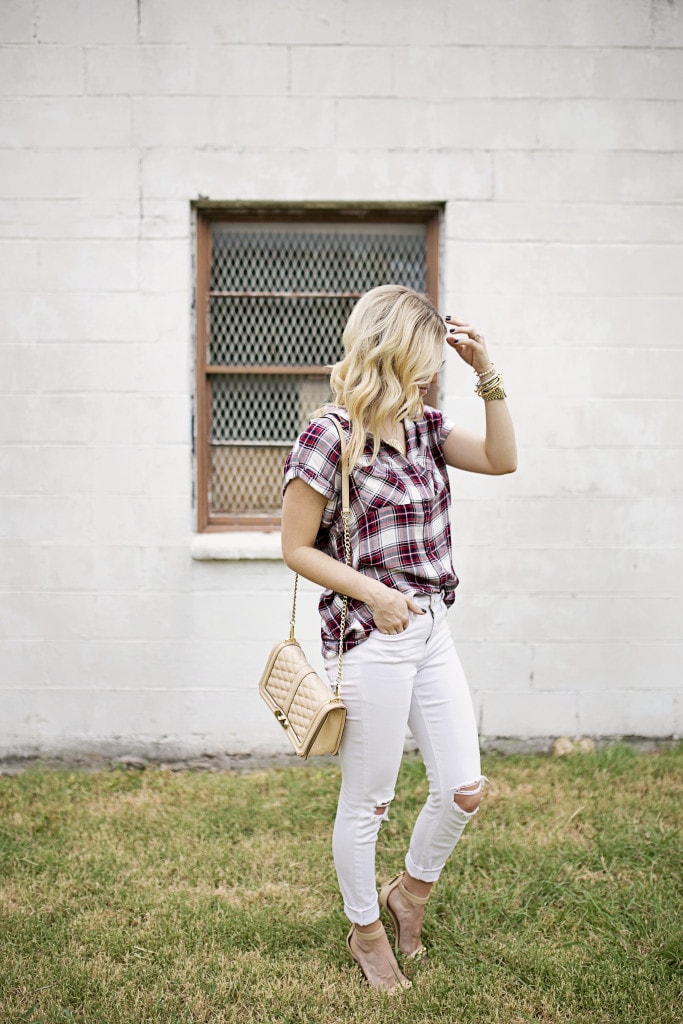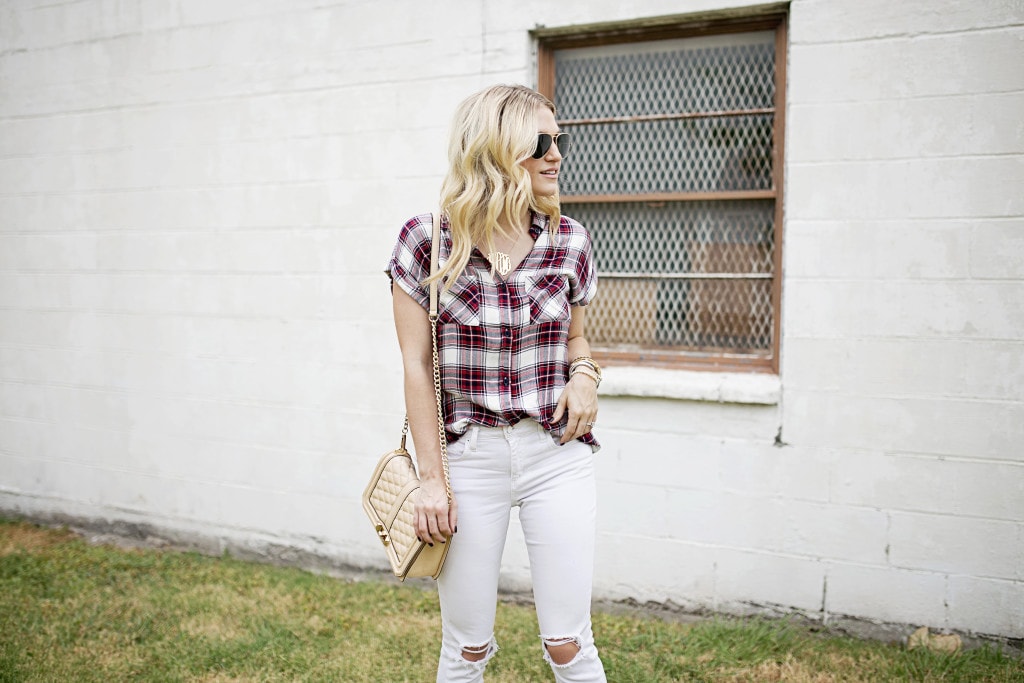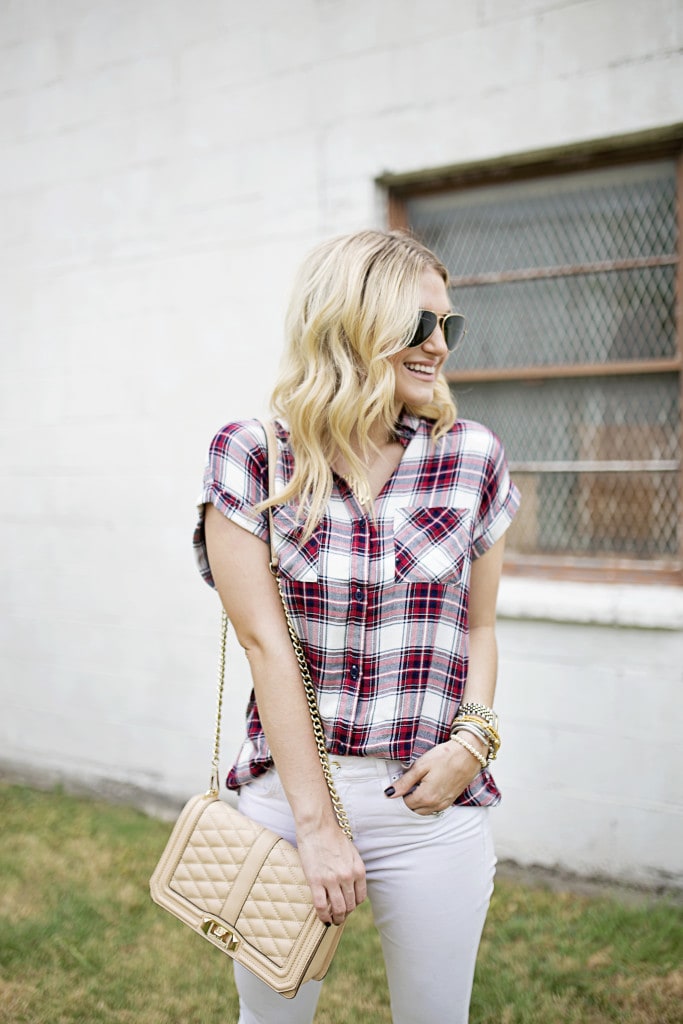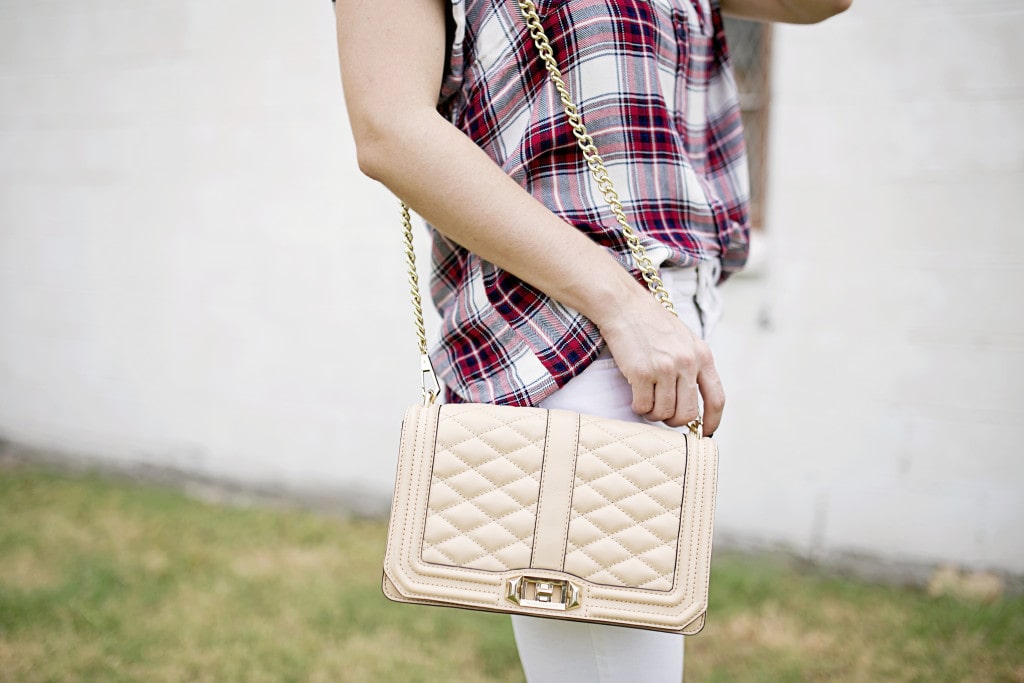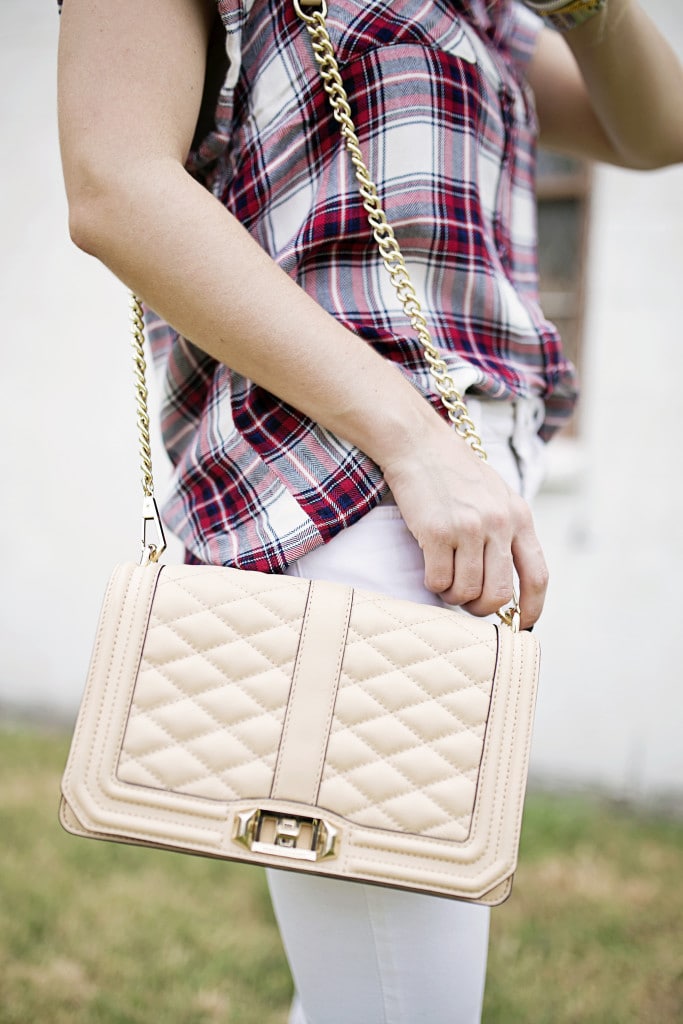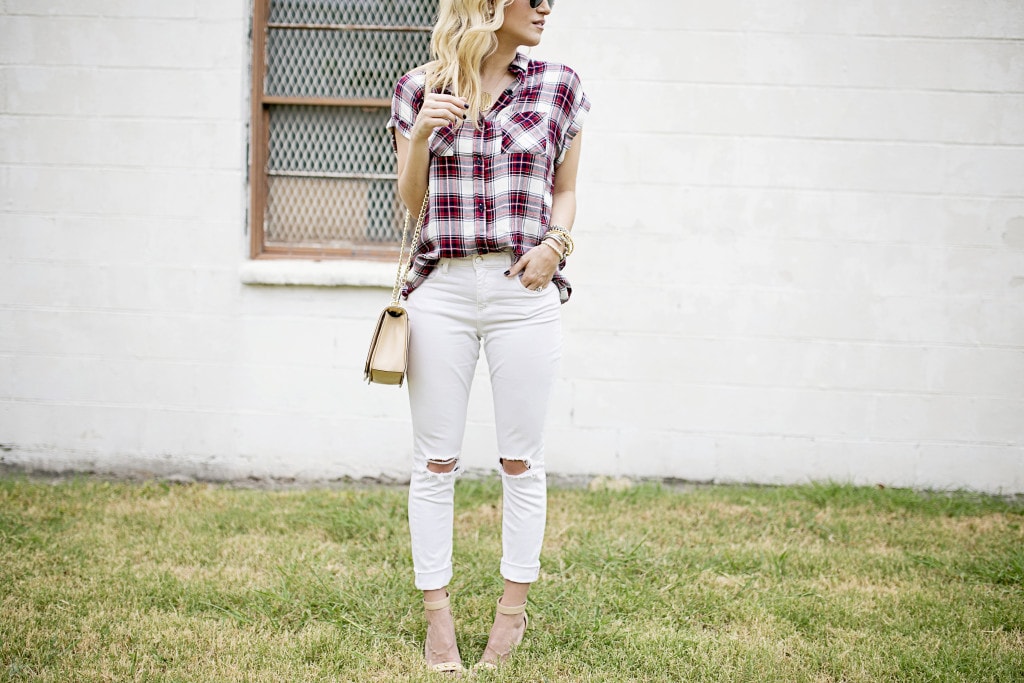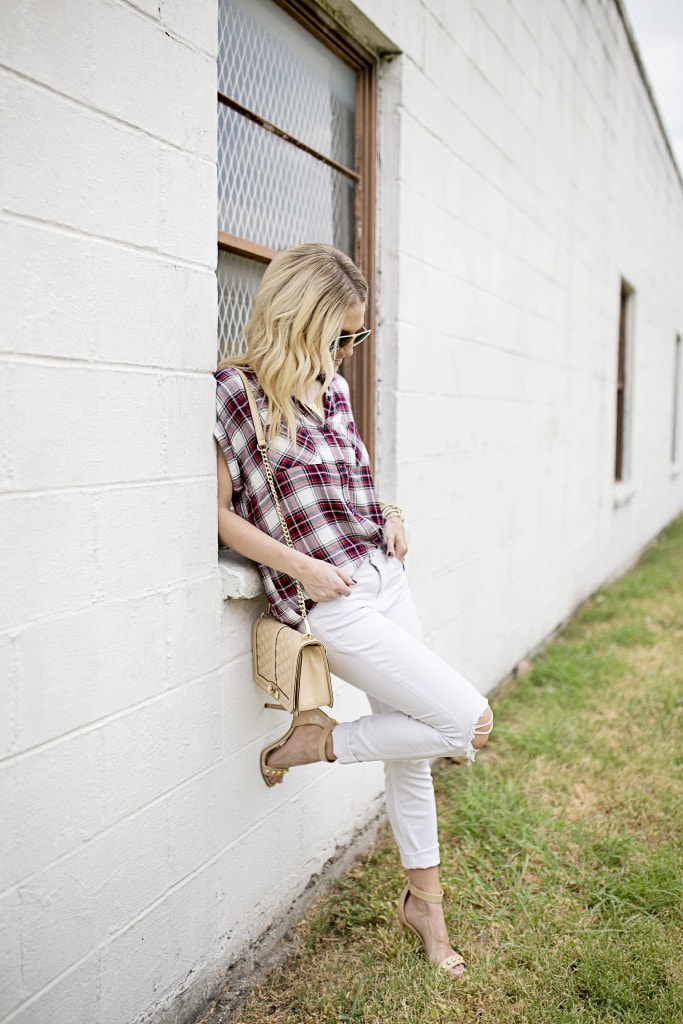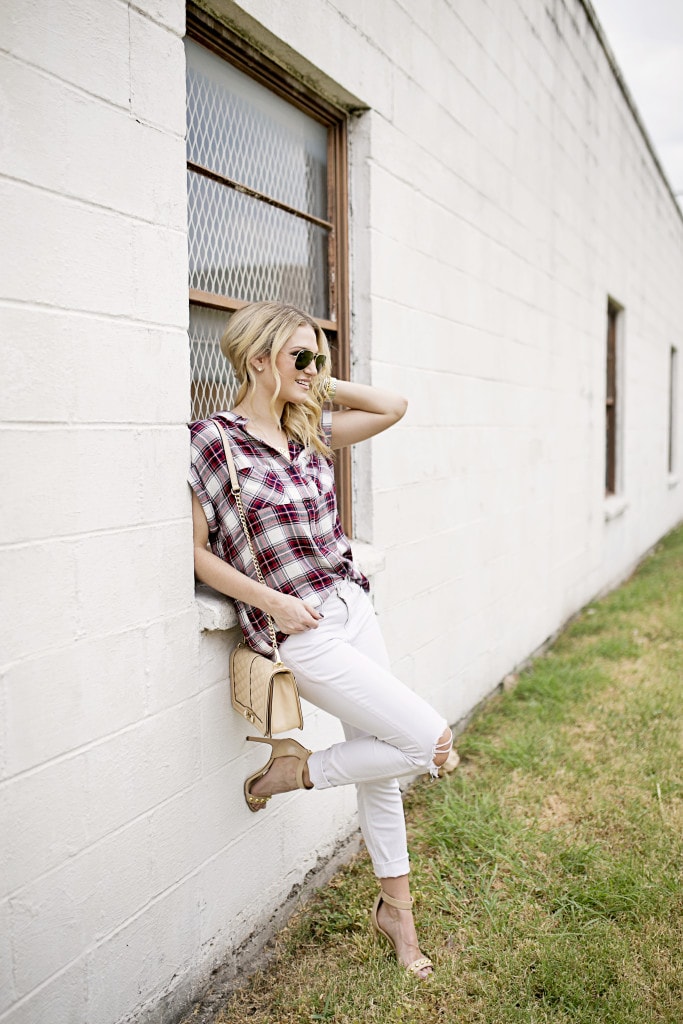 ---
Photography by: Angie Garcia
Top: Rails | Jeans: Similar | Heels: Saks off 5th | Bag: Rebecca Minkoff | Lipliner: Chanel [Natural] | Lipstick: Mac [Kinda Sexy] | Watch: Michael Kors | Bracelets: David Yurman, Kendra Scott | Necklace: Identical [get size 3 XL]
---
I mentioned on snapchat last week that I am not a summer blogger. I'm not comfortable blogging a tank top and shorts. It isn't necessarily a "showing skin thing" it's more I just I feel like a little kid. Why is that?! The last summer before I graduated I kept telling myself over and over, "Well you won't ever wear these looks again! You'll be in a suit next summer for the corporate world." So I somehow I brainwashed myself into loving winter clothes year round [and associating them with adulthood]. That doesn't exactly work in the Texas heat and I find it amusing because I work for myself, so there are no suits here!
Is that not the most bizarre association you've ever heard?! Or please tell me you did the same thing too…
However, I get really excited when I find something I would wear in fall that has been transitioned into a summer piece. I automatically feel a little more pulled together and comfortable.
One little fall luxury that love to treat myself to are Rails Plaids. They aren't terribly expensive, around $130 but I can definitely see the argument, "It's a plaid. Get that at Target!" I WISH Target made plaids that fit this way.These are so incredibly soft and fit amazing. I've styled a lot of girls in these plaids and the first thing they always say is, "I feel so skinny! And I'm wearing a plaid!" The way the waist is cut and the shirt is hemmed elongates your middle. I always wear them to football games and even if my hair is up on a top knot and I have no makeup on, I somehow feel styled in a model off duty way. When I found one in a short sleeved version I immediately clicked "add to cart." It will easily transition into fall, but can be worn in these last few summer weeks without feeling out of place. If you don't work in a strict business environment this would also be perfect for the office if you paired it with this skirt.
So here's to embracing strange wardrobe associations and learning how to dress around them!