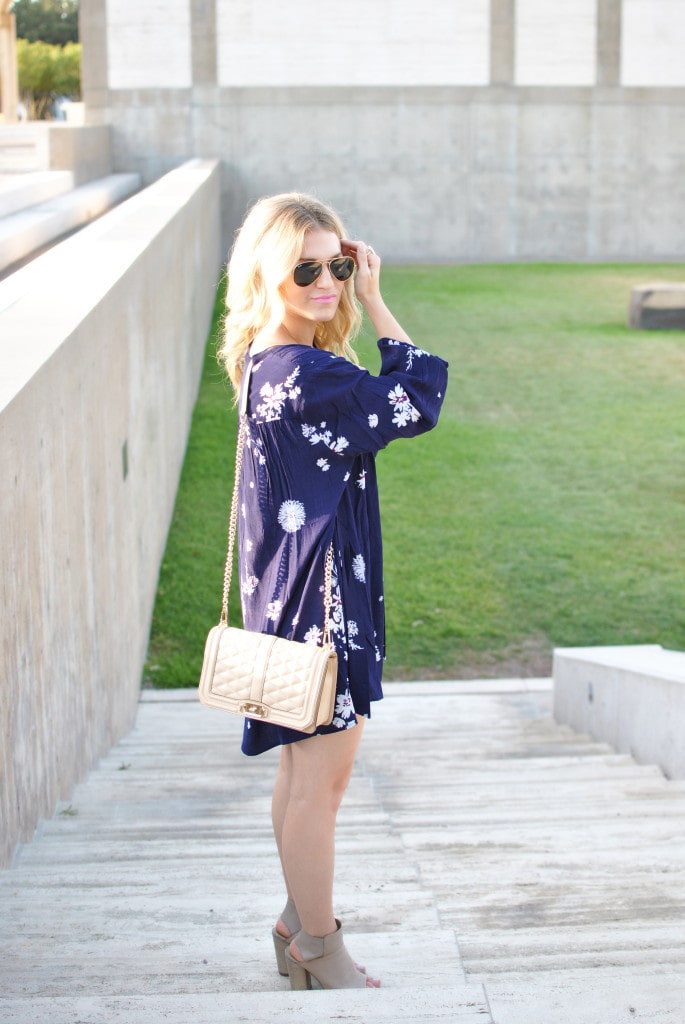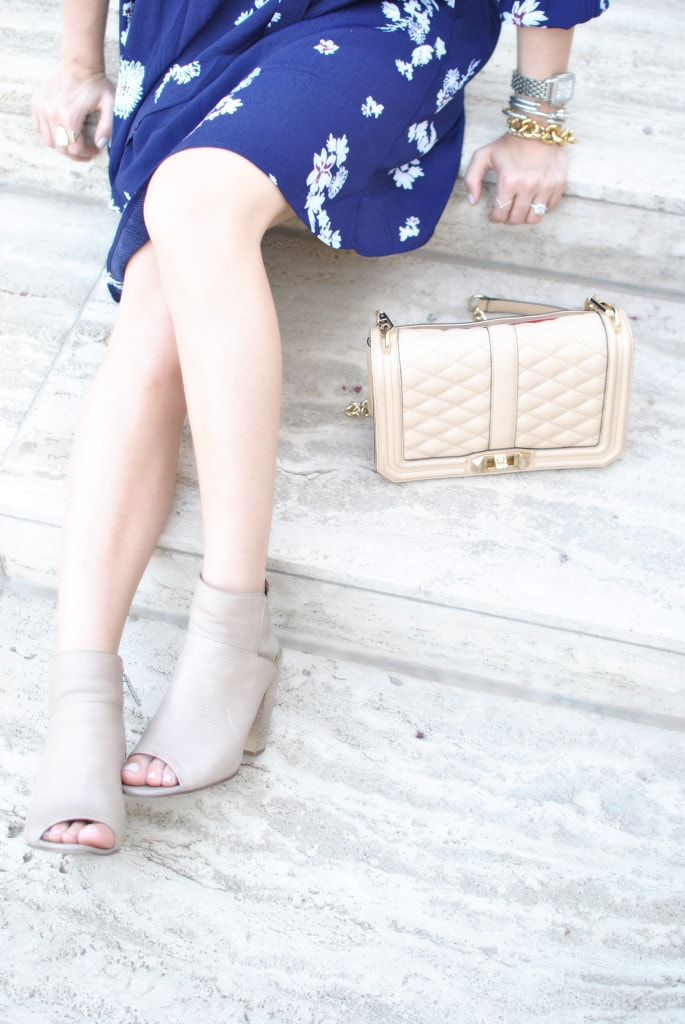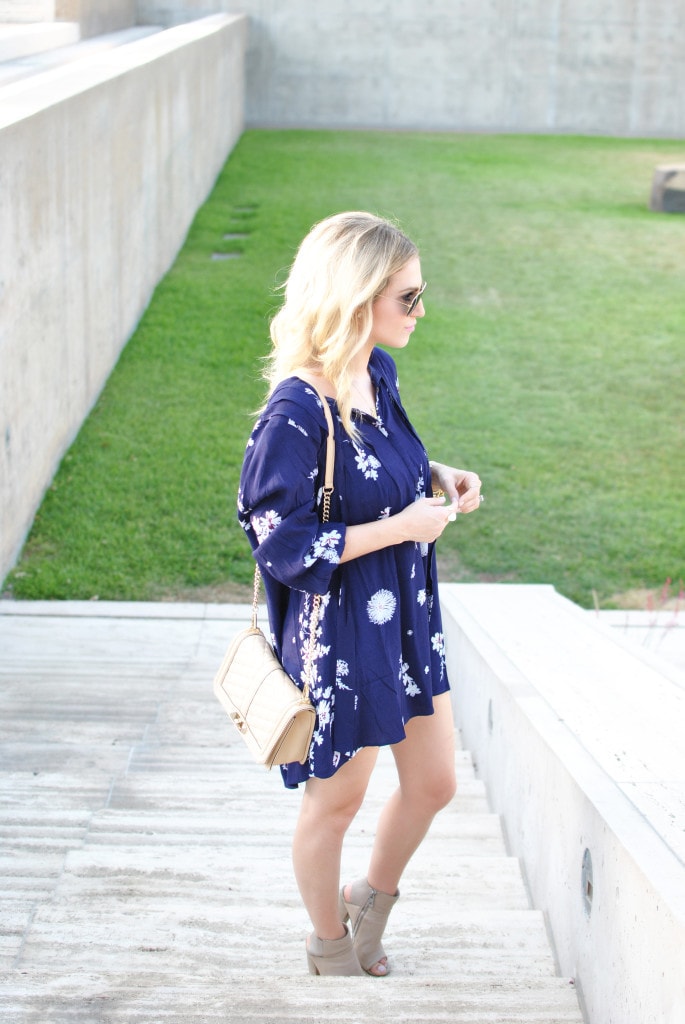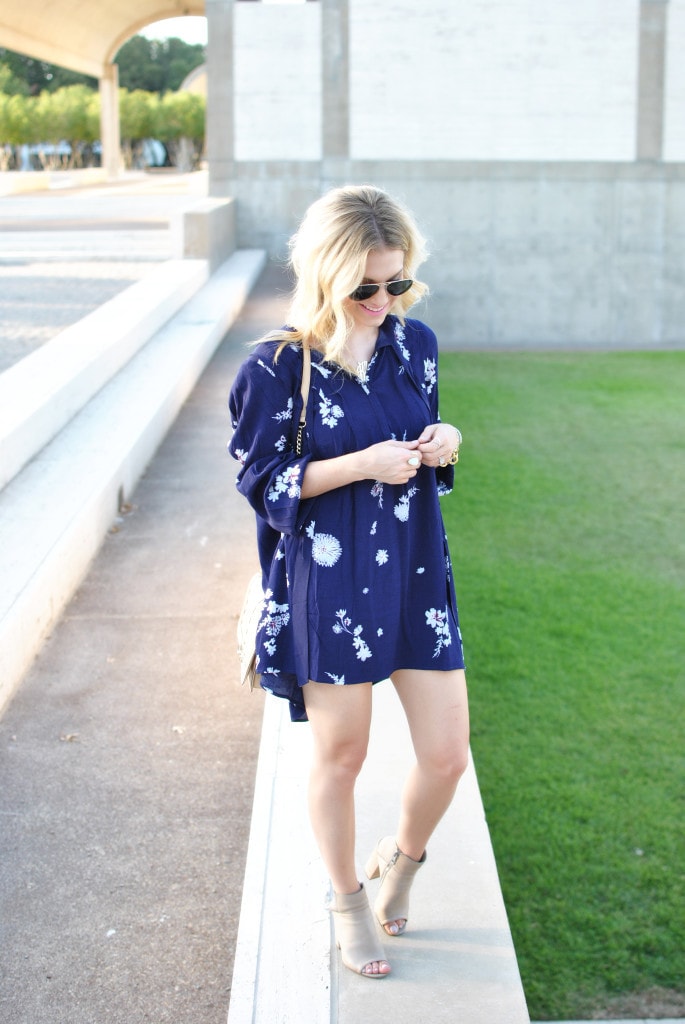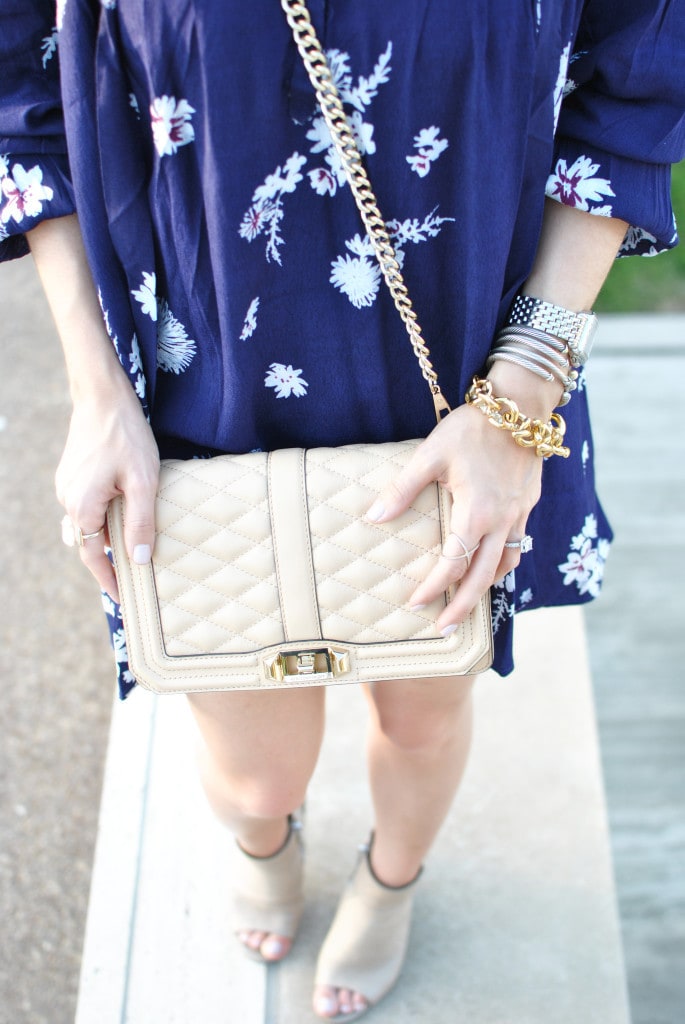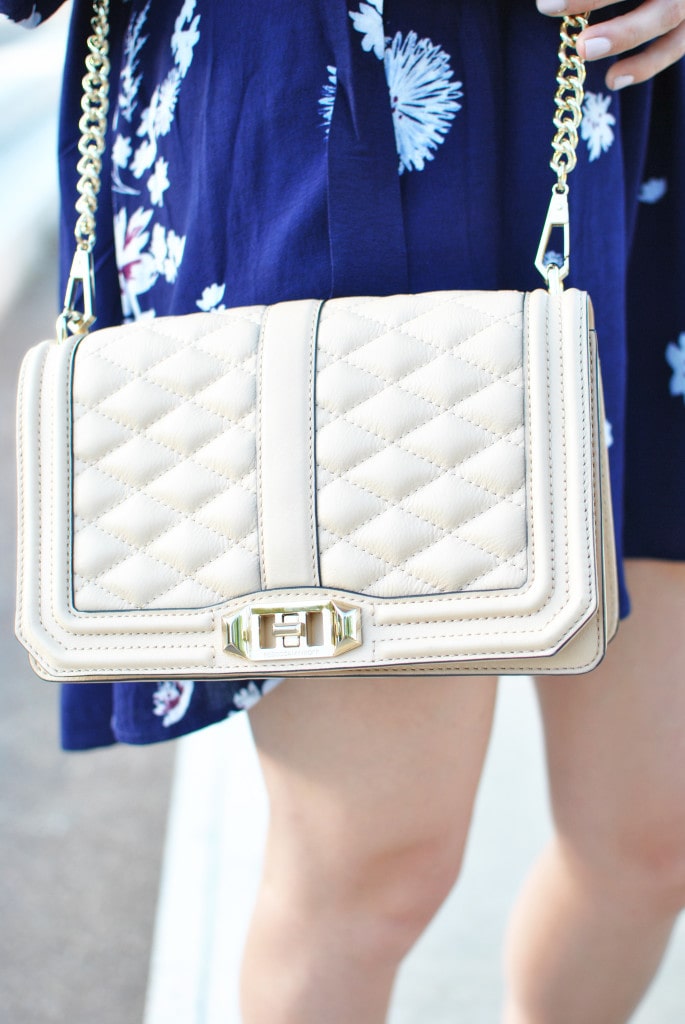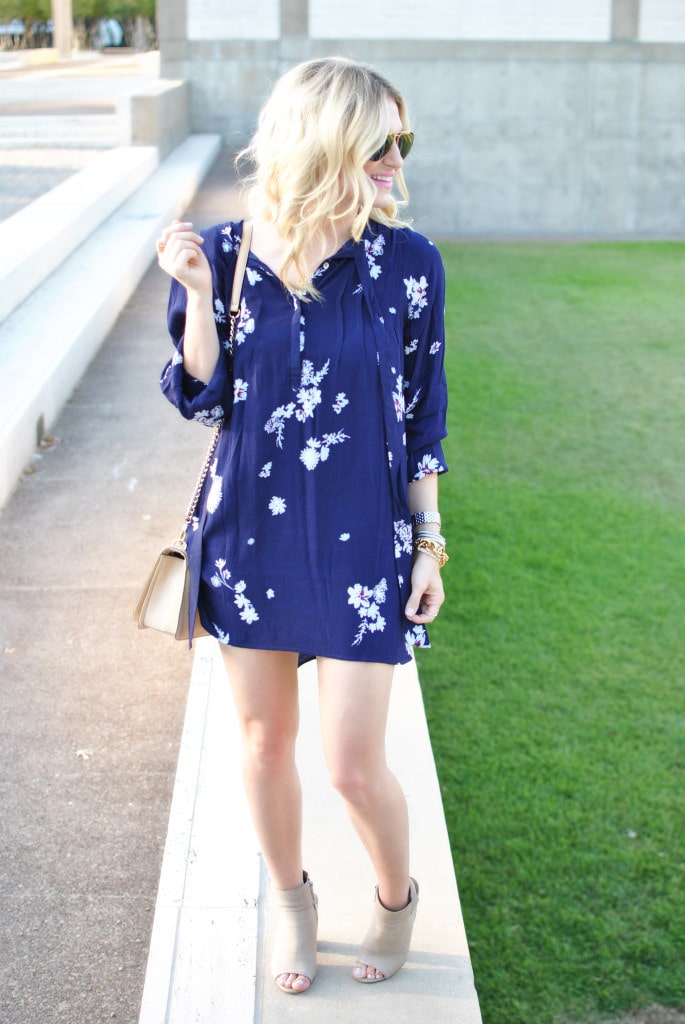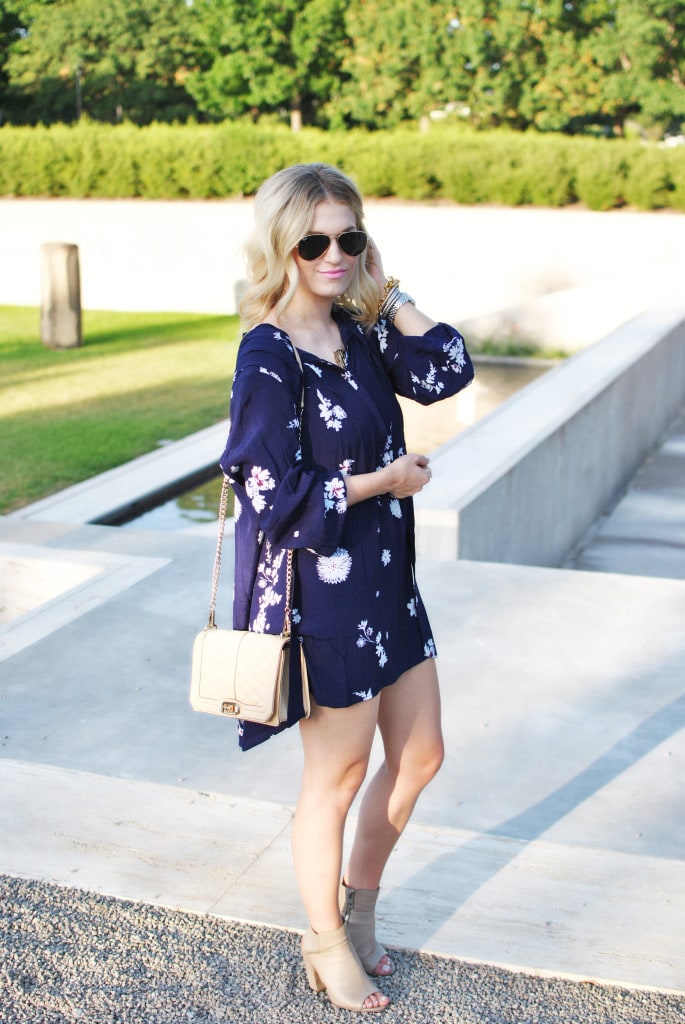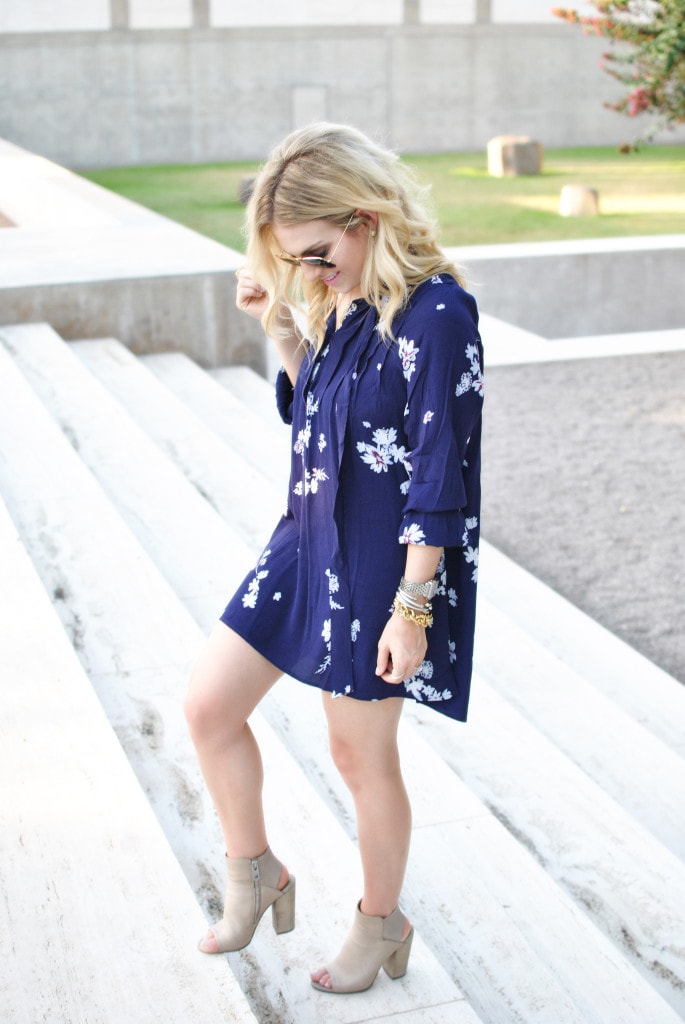 ---
Outfit Details:
Dress: Revolve Clothing [I'm wearing a size small so it is a bit oversized!] | Booties: Similar | Bag: On Sale, Other in Stock | Sunglasses: Ray Ban | Bracelets: Kendra Scott, [c/0] Baublebar, David Yurman | Watch: Michele | Necklace: Similar [get size 3XL, on sale with code: SPARKLE] | Lipstick: YSL [shade #7] | X Ring: Baublebar
---
There are so many showers for a bride. There are bridal showers, church showers, personal showers, monogram showers, kitchen showers, holiday showers [oh yeah, my mom had one! Got her tree and all her stockings…], couple showers and stock-the-bar showers to name a few! Traditionally, you can tell the level of attire by the invitation, but with how creative bridesmaids get these days that can even be hard to tell!
I have two little tricks that I like to stick to when attending a girlfriend's shower!
1. Floral
2. Booties
One party girly. One part edgy. My favorite way to dress.
Sometimes showers can be really dressy [so swap the booties for these heels] but so many weddings now are more relaxed, that showers have taken that role too! Even if a shower is more laid back [I had a shower on a Thursday night for a girls' night!] you still don't want to look out of place, so I've stocked up on some floral shifts. You're in one room with everyone from the bride's grandmother to her future sister-in-law y'all may have Thursday night margaritas with, so I love this look for blending in with everyone!
It's sweet, girly and still let's the bride have the spotlight in her white!
Side note, while Paul and I were shooting this look he had locked his keys in the car. In between me laughing and asking, "How did you do that? No. Seriously. How did you do that?" and him saying, "Babe! We have to go! The locksmith is calling me! He is at the car!" we kept laughing. So I guess this dress will hold some lovely memories to the next shower I wear it too. haha.
I hope you have a great Thursday!