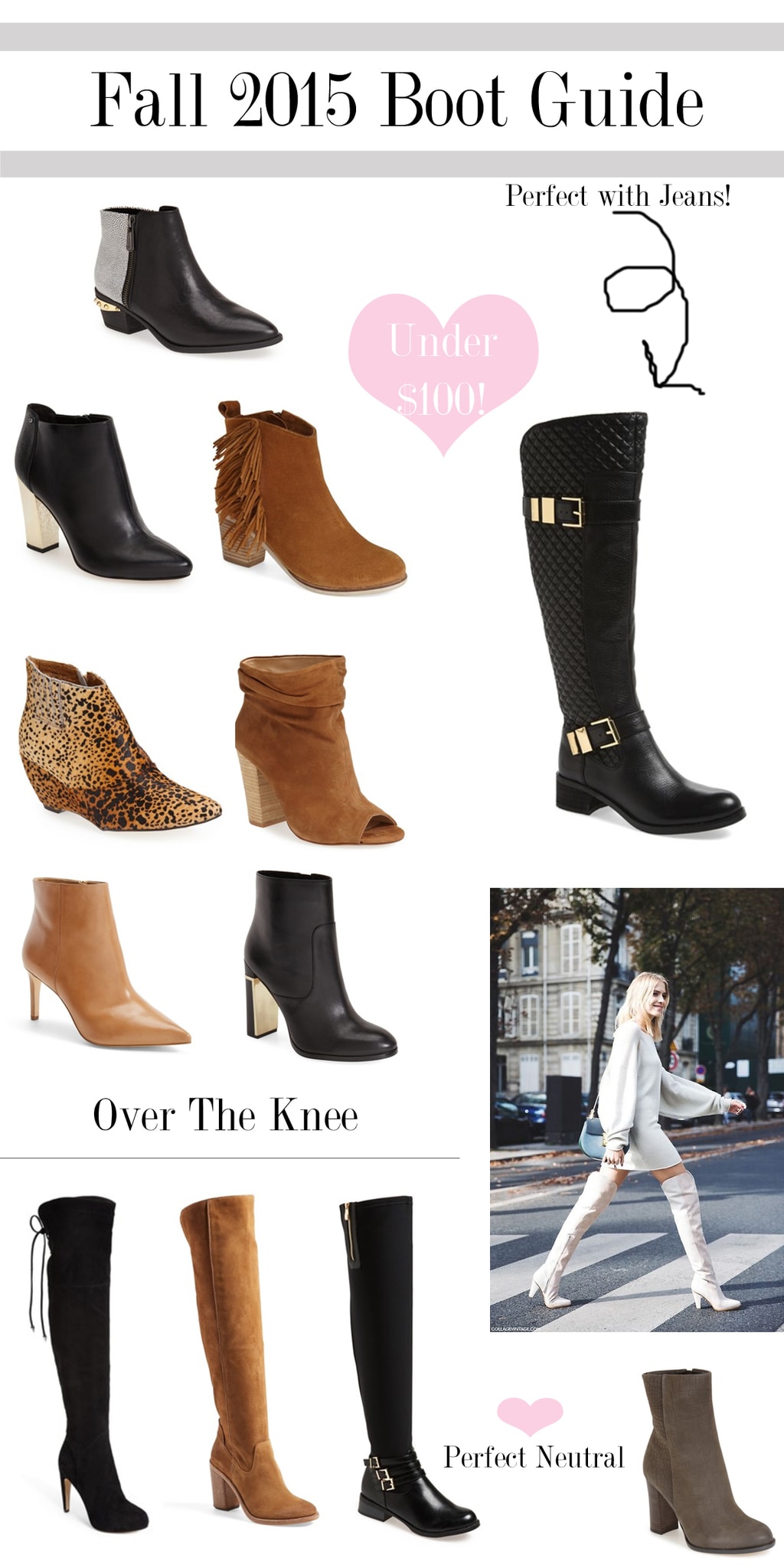 Boots and booties are my favorite shoes because they are a spoonful of confidence each time you slip them on. Your pedicure doesn't have to be perfect. The attire of the event doesn't matter. It doesn't even matter if you have on tights or pants. Boots always work.
I wanted to do a roundup of my favorites for fall because although I've been stocking up on bikinis for the honeymoon, by the time I get back we will all be wearing boots! Remember to go up half a size in most boots, but Nordstrom is really great about letting you know that when you click on your size!
I also wanted to let you all know that I am officially on "vacation." Yay! I've been working on my blog posts through October the past month because I truly wanted to be present during my wedding and honeymoon and not touch my computer. So blog posts will be up they just were written out in advance! 😉 With that being said, I won't be answering e-mails until October 8th. Not that you wanted to know my schedule, BUT I always like to help y'all if you have styling questions or just want some girl talk! So if you do e-mail me now I pinky promise I haven't forgotten about you or skimmed through my inbox, I'm just spending these next few weeks with family and obviously my new husband! 🙂 I'm way too excited to use that word. I used a new dry cleaner last week and when they were entering my name in the system I gave them my new last name and it was the most exciting/nerdy thing I have ever done. #rebelious
On to the boots, before the season I like to invest in three pairs: Over the knee, a sassy bootie and a traditional riding boot. These are all of my favorites that I think pair well with anything from jeans to a dress for church. 🙂
Have a great Friday! I will miss y'all so so much these next few weeks!