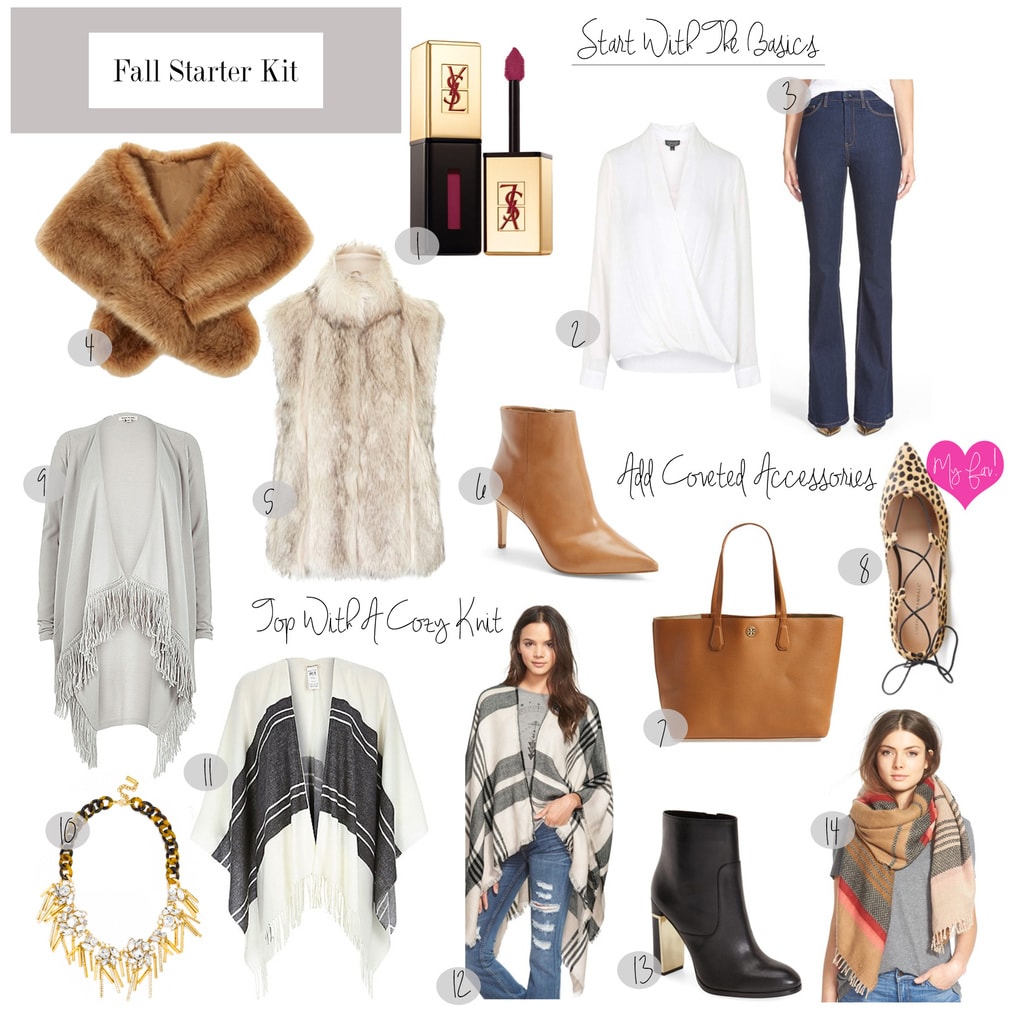 1 // 2 // 3 // 4 // 5 // 6 // 7 // 8 // 9 // 10 // 11 // 12 // 13 // 14
Click the number to shop!
---
Next weekend I get married and with it being mid September I can officially start buying fall in bulk without seeming crazy. Could life get any better people?! Could it get any better?! 😉
But in all seriousness, I wanted to do a fall starters post [and I have another one planned too with more detailed items!] if you ever feel overwhelmed with the change of the seasons. I know each time the seasons change my mom and I love to clean out our closets, make a donation run and then we go home and think, "Umm..what do I wear?!"
Just like all of the 2015 trends, the '70s will still be a staple this fall! Invest in your flare denim if you haven't because I promise you can rock them with a high wedge and feel elongated!
In terms of clothing keep your eyes peeled for these investment pieces this season: faux fur stoles, chunky knits, statement earrings and turtlenecks!
With beauty the three trends to keep in mind are: red lips [all shades! But try a wine for fall! The YSL lip I pulled is sheer, too if you're worried about diving in.], graphic liner and flushed cheeks. Think less contour and more "pinch me" cheeks.
I pulled pieces that I think can be incorporated with all of these trends and that will take you seamlessly from September to mid-March!
What are your favorite pieces to stock up for fall?!