Hi! So today is a whole lot of girl talk and even more of an unorganized blog post! I wanted to share some instagram photos as of late to give the outfit details, because I know not everyone likes to sign up for like to know it! 🙂 And then I thought I'd fill you in on a little life update and share some labor day sales that start early!
I've had the worst case of writer's block. I know it's because I'm trying to get all my blog posts done throughout the second week of October because of course I won't be working on my wedding/honeymoon, but I thought the best way to cure it was just to site, write and not think! haha. So I'm just pre apologizing for this over-caffeinated ramble!
On to the outfit details!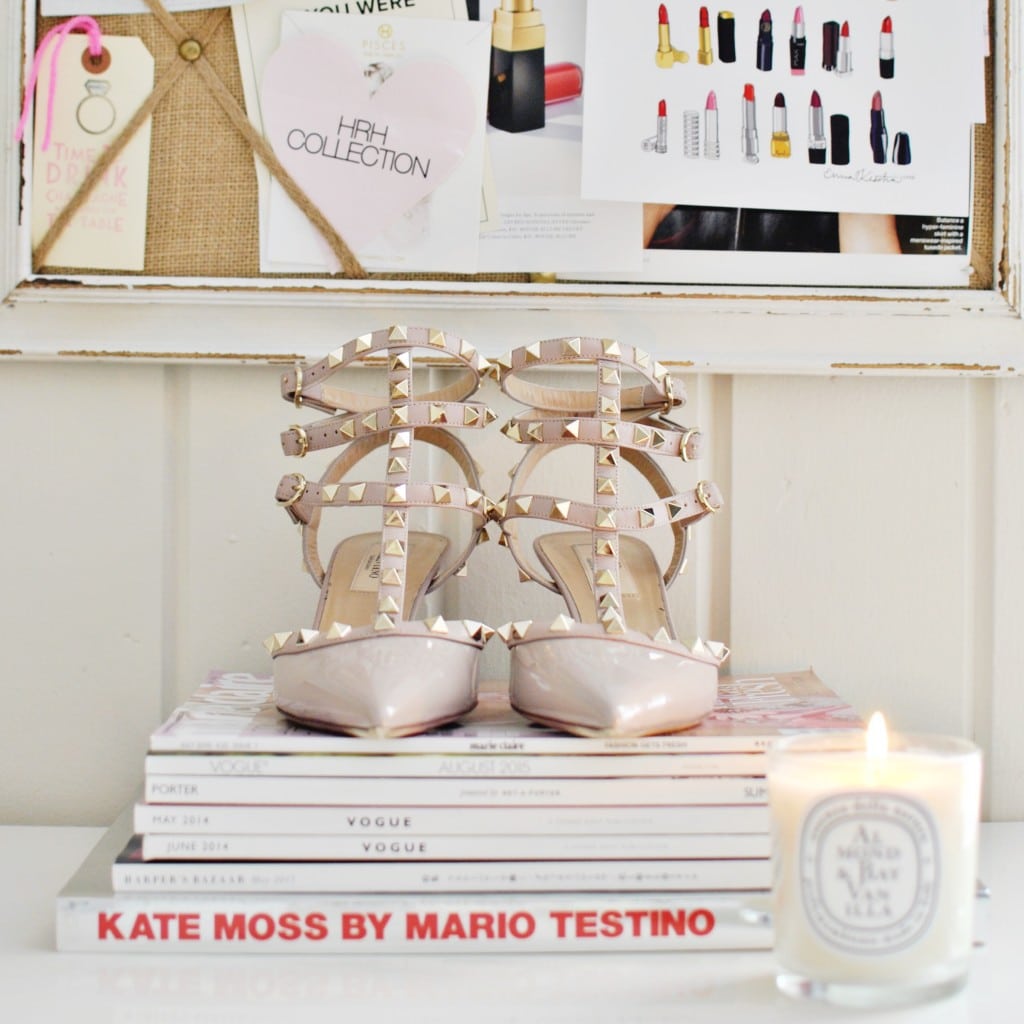 I love Valentino rockstuds. I know they aren't everyone's cup of tea, maybe out of fear they are overly trendy. But I really don't think that's the case! I think if something is a staple for a designer for years and years it isn't trendy. BUT the price tag does make my stomach turn. I saved for months and months and months and thought about them for years. So if you aren't as obsessed as I was and want to try them out or just like the structure I found some similar! They aren't "dupes" per say, but more like shoes with the same style that go great with a dress for church or boyfriend jeans for a date!
Most Similar Style: Link | Similar: Link | Similar: Link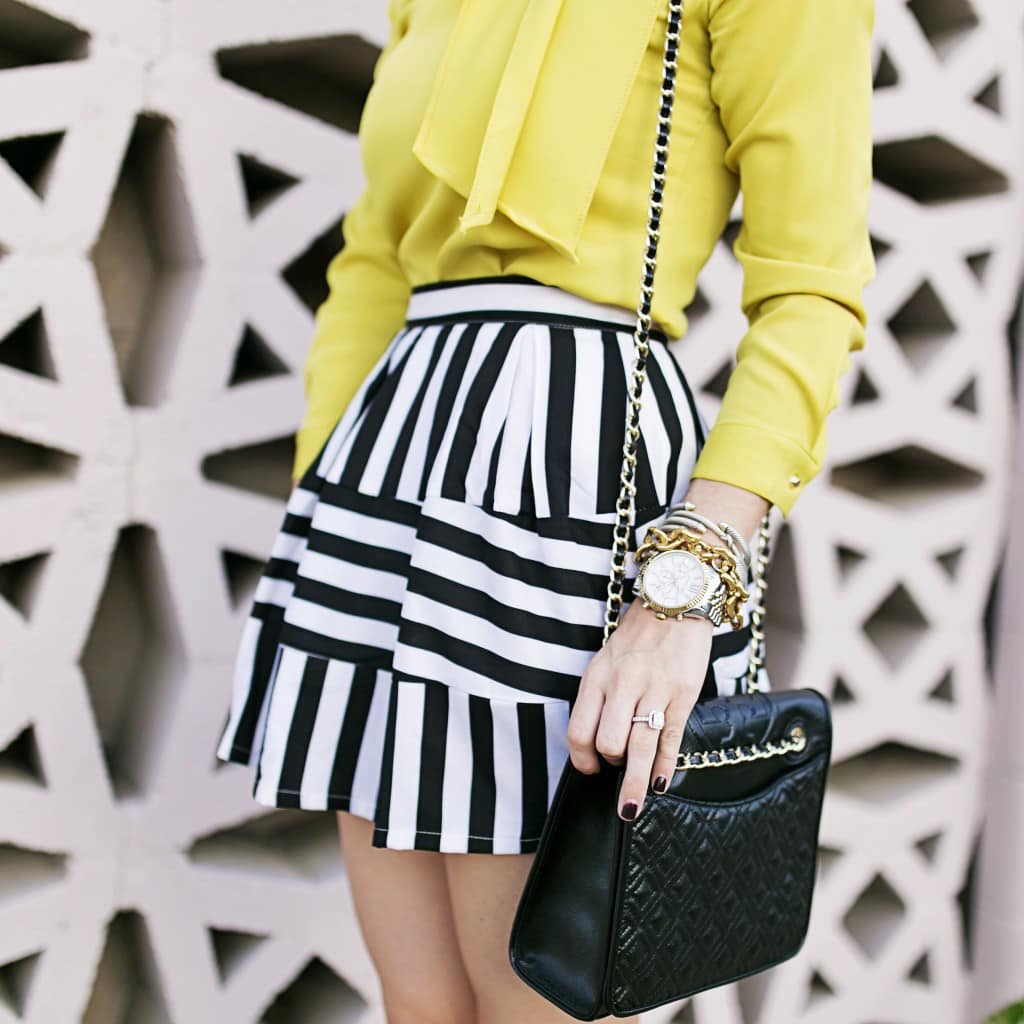 This is probably my favorite look I've worn on COF! But if you get it go up a size in the top and skirt, it can be a bit teeny! The bow top is also grew to pair with a pencil skirt for work. 🙂
Top: [c/o] Chicwish | Skirt: [c/o] Chicwish | Bag: Tory Burch, Less Expensive | Watch: Michael Kors | David Yurman Cables: Nordstrom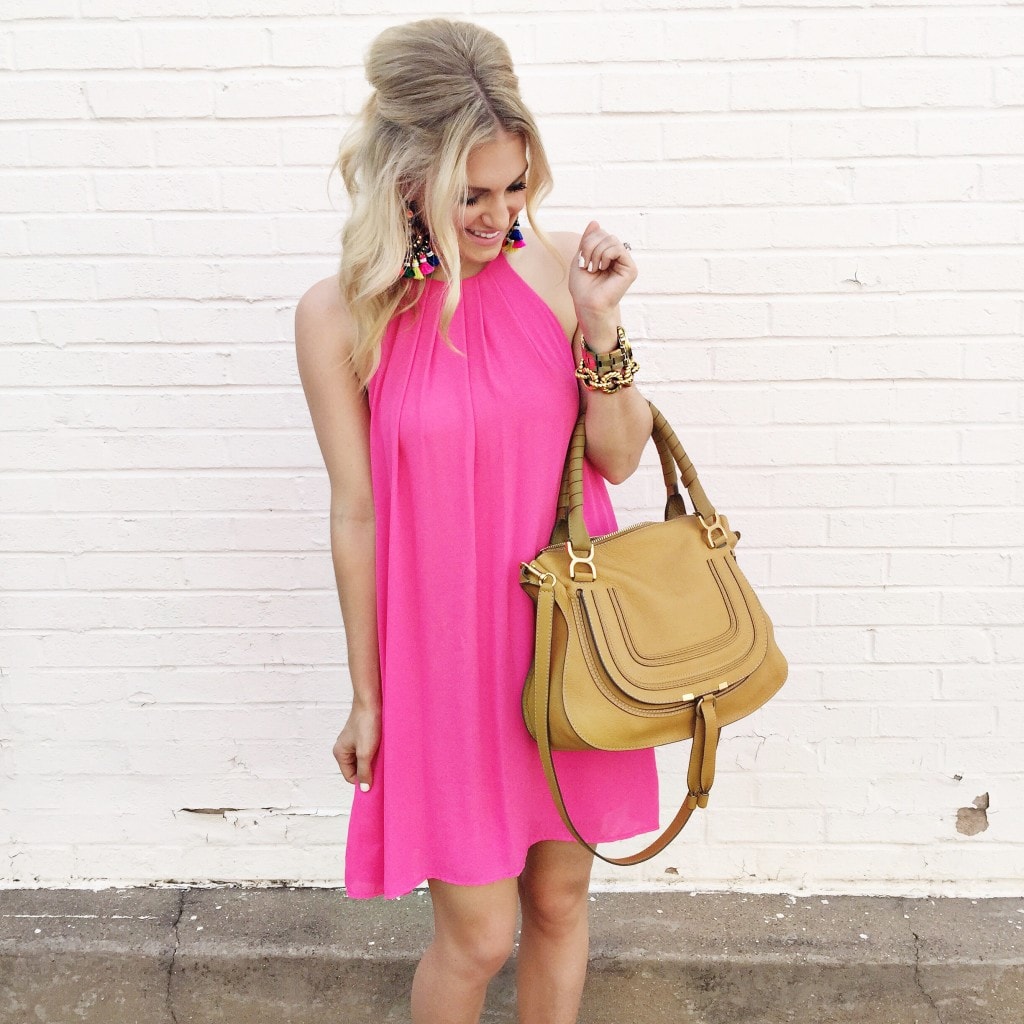 Our wedding party threw us a stock the bar shower! It was Hawaiian themed in for our honeymoon and it was filled with flamingos, pineapples and Aloha cookies! It was seriously one of my favorite parties I've been to, so now I want to throw a luau housewarming party. haha! I wore this dress which is from a local boutique, Beehive. I found one similar online for a steal and I wore my new favorite sandals with them! They are so comfortable and when I told everyone at the party they were Forever 21 they thought I was lying and made me take my shoe off to prove it. haha.
Dress: Similar | Bag: Chloe, Less Expensive | Shoes: Forever 21 | Earrings: Old J.Crew, Similar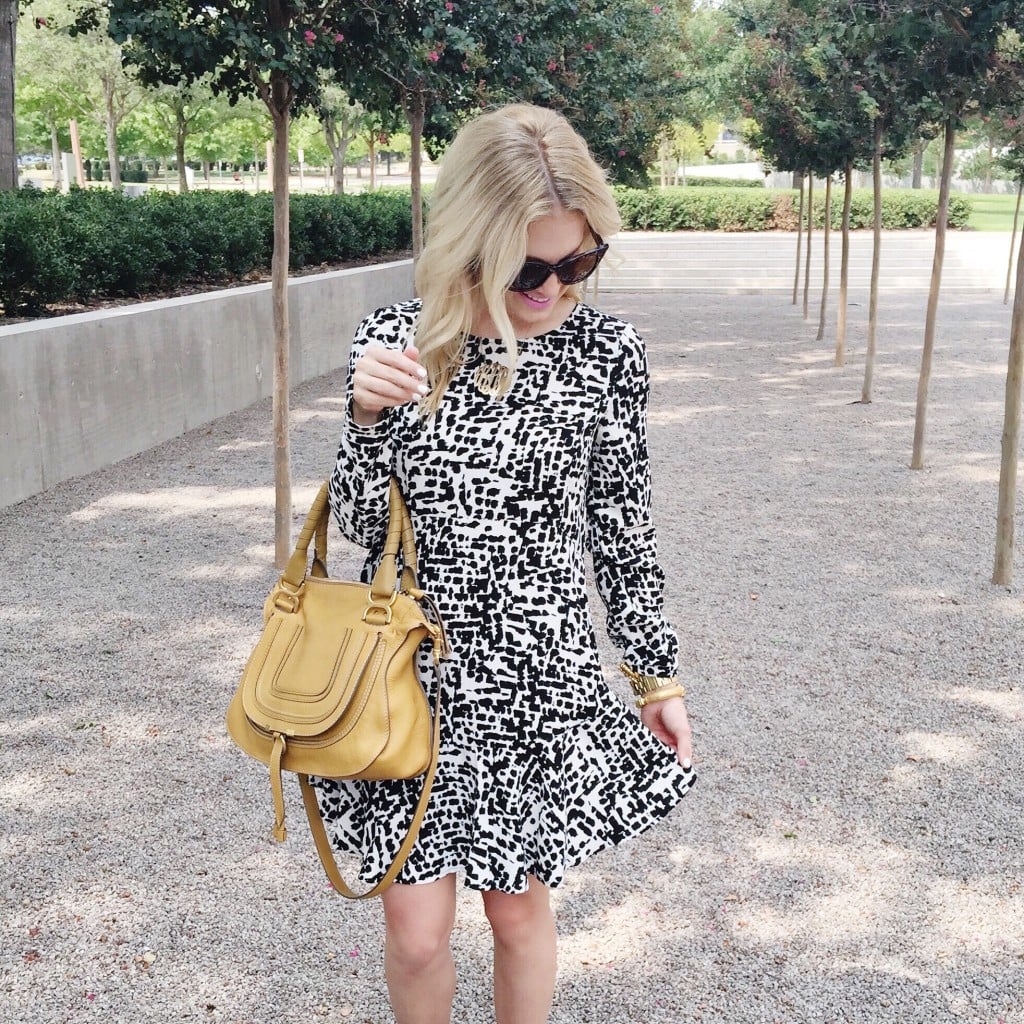 I'm always on the hunt for church dresses. I've got an entire bedroom as a closet and for some reason come Sunday morning I just sit on the floor and think, "I've got nothing to wear! I have to go in pajamas!" I'm a bit dramatic. So I got really excited when I found this one. My knee is bent in the photo but the hemline is longer so if you can wear a dress to work this is a perfect option. It fits true to size!
Dress: Nordstrom | Booties: Nordstrom | Bracelet: Julie Vos, Julie Vos [c/o]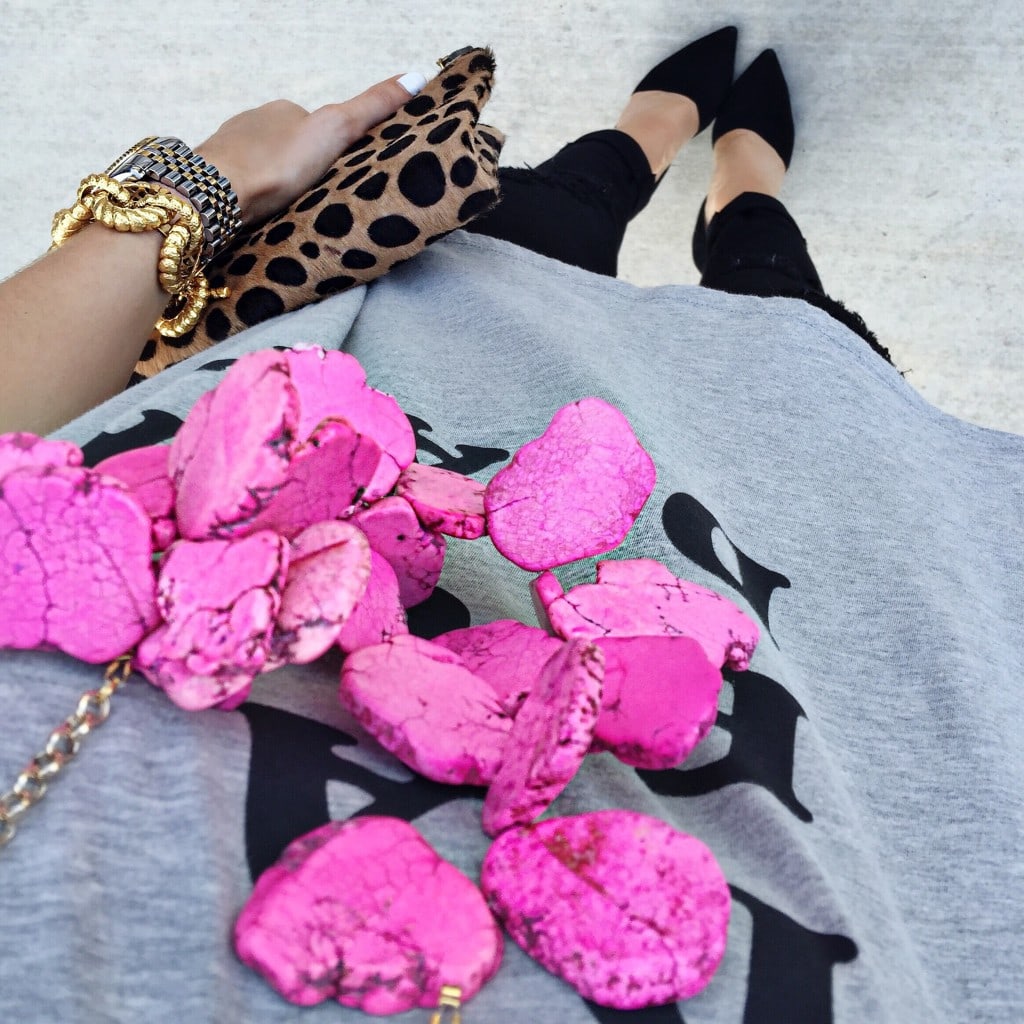 This necklace will be on the blog soon it is from Shop Mad Jewels!
Top: Nordstrom | Jeans: Nordstrom | Heels: Similar | Bracelet: Julie Vos [c/o] | Watch: Michael Kors | Clutch: Clare V.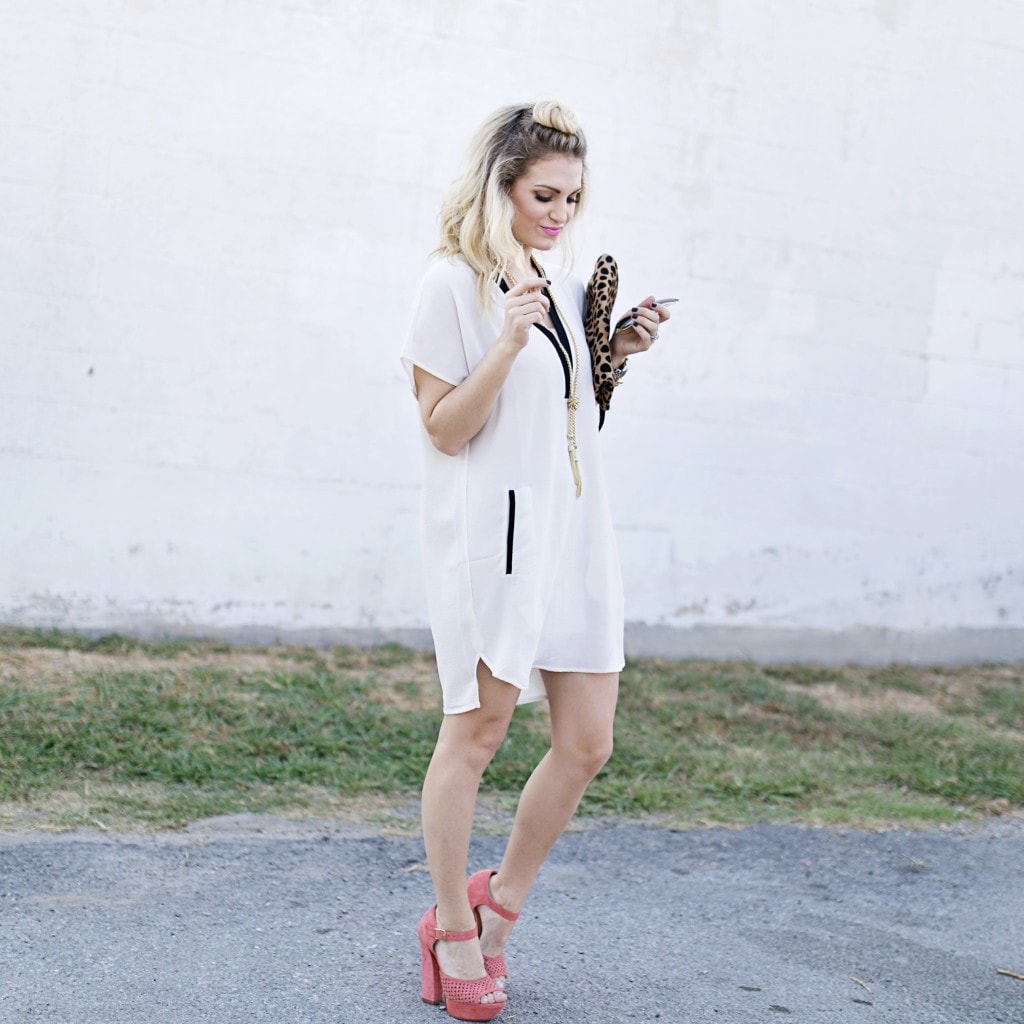 This was before a much needed set of highlights! I always let my hair go in the summer and maintain it in the fall [I should probably reverse that, right?!]. But I always just associate summer with messy, low maintenance hair and it about sends my mother into a fit. Sorry, mom! This is another great church/work dress. You do need a slip under it and it's pretty baggy.
Dress: Nordstrom | Necklace: Similar | Heels: Similar | Slip: Nordstrom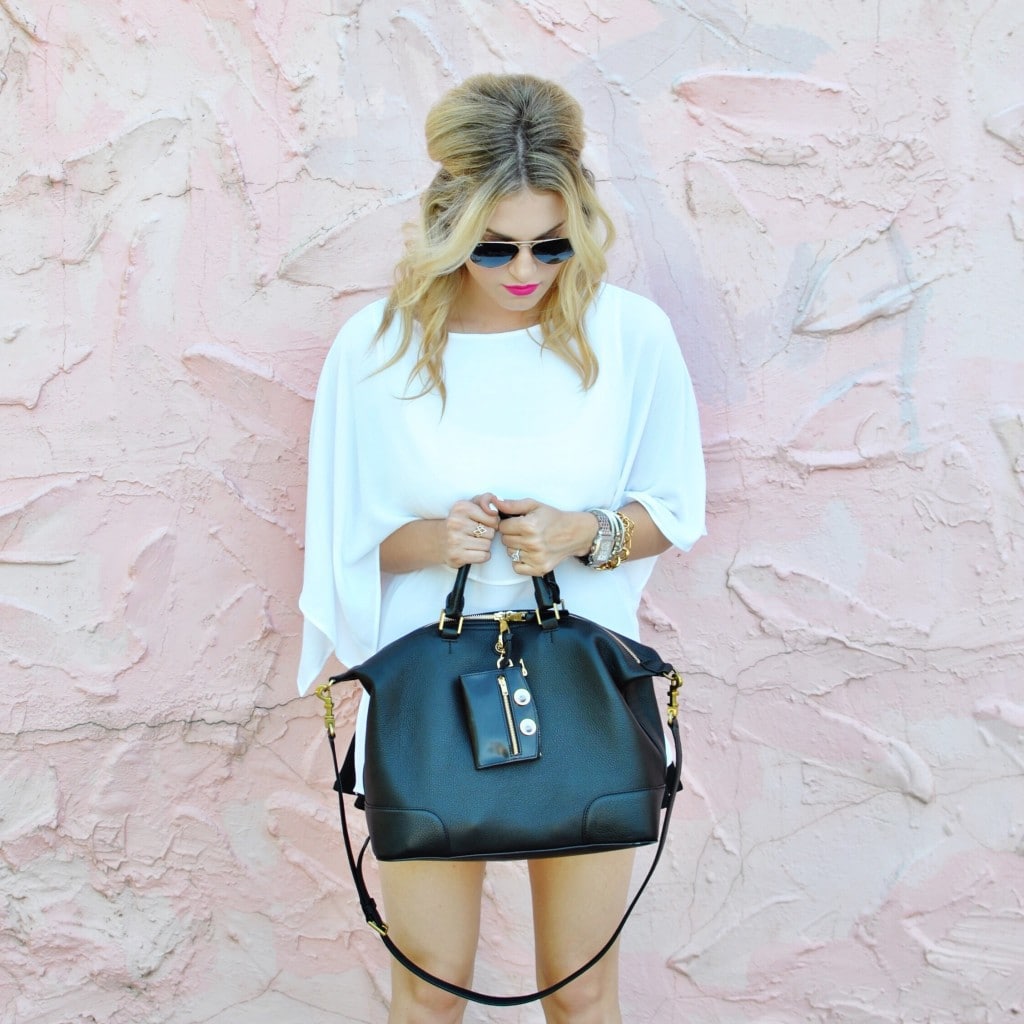 I love adding little charms and fun poufs to my bags. It's an easy way to dress up a simple look and it's removable so no commitment!
Bag: Tory Burch | Coin Pouch: Sophie Hulme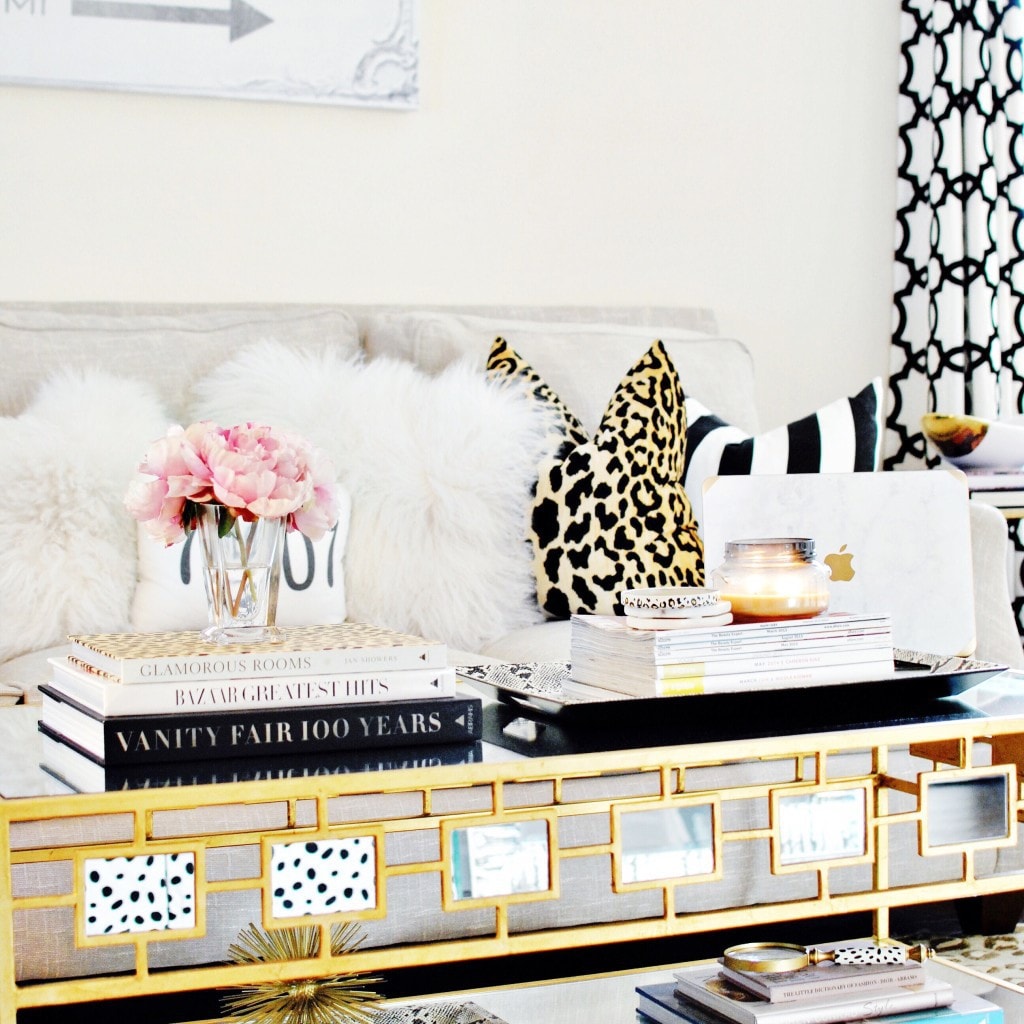 Flowers: One Kings Lane | Laptop Cover: Etsy | Pillow: Furbish Studio | Tray: Furbish Studio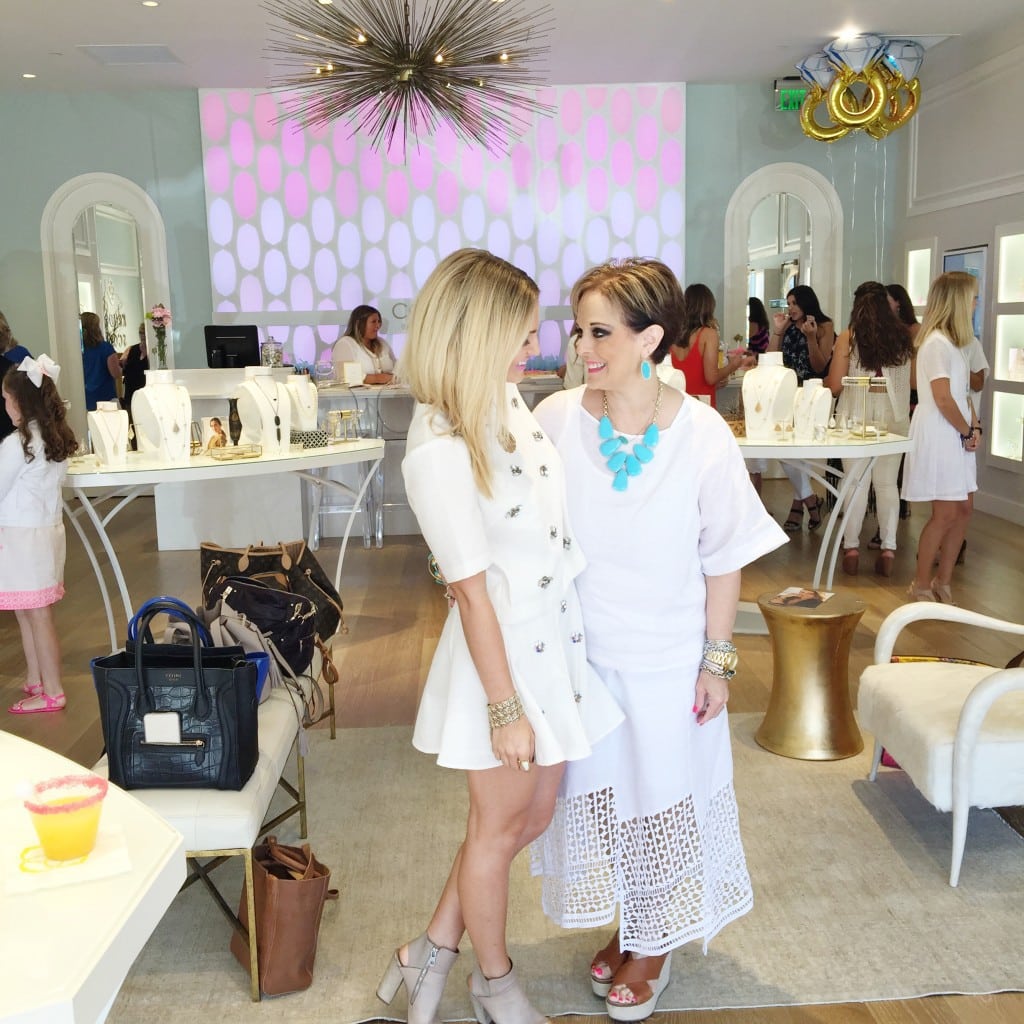 Loved this shot of my mom and I from part of my bachelorette party!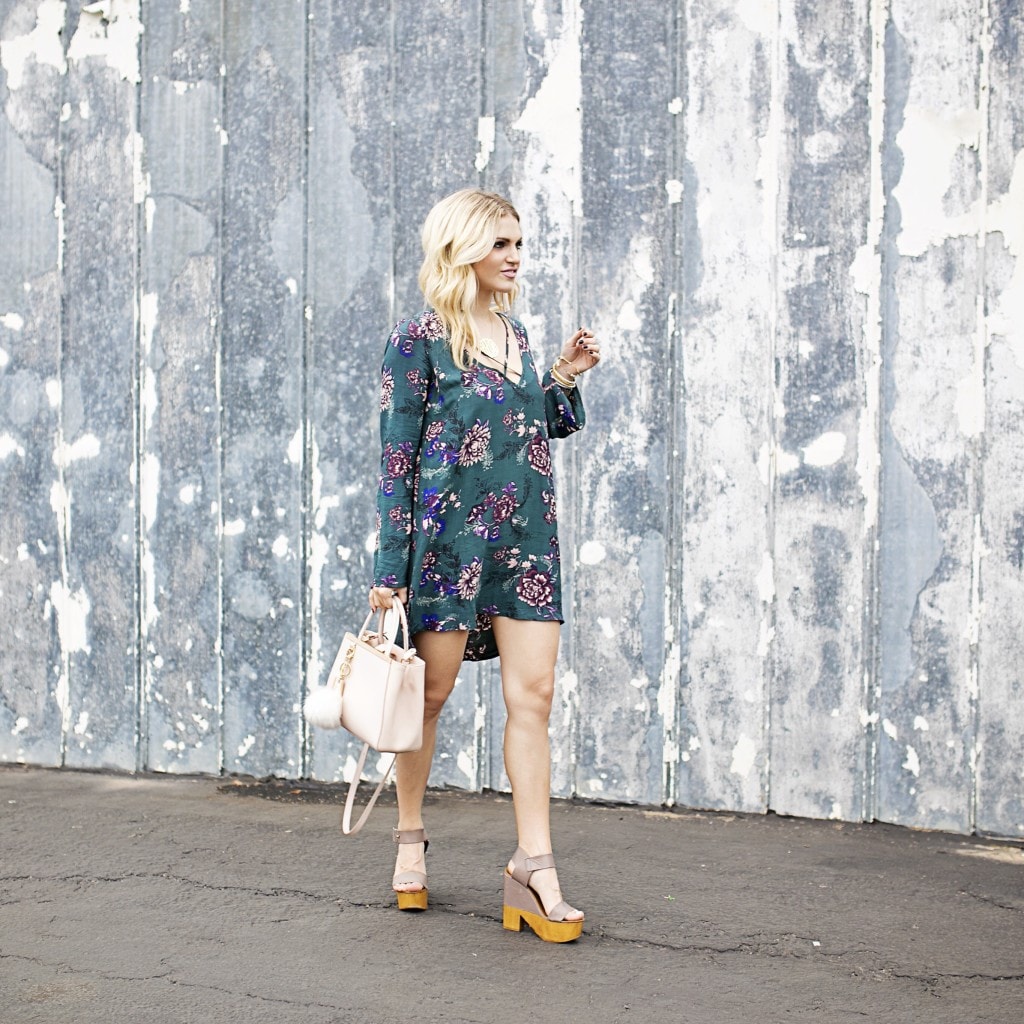 Dress: Free People | Bag: Fendi
---
Weekend Shopping
Labor Day weekend never disappoints in the sale department! I'll be sharing my favorite sale picks on Monday, but wanted to give you some that started early!
Baublebar: Hundreds of items are 50-60% off! This is one of my favorite spots for statement pieces. I pulled my favorites below! Shop the sale here!
I hope you have a super relaxing weekend!