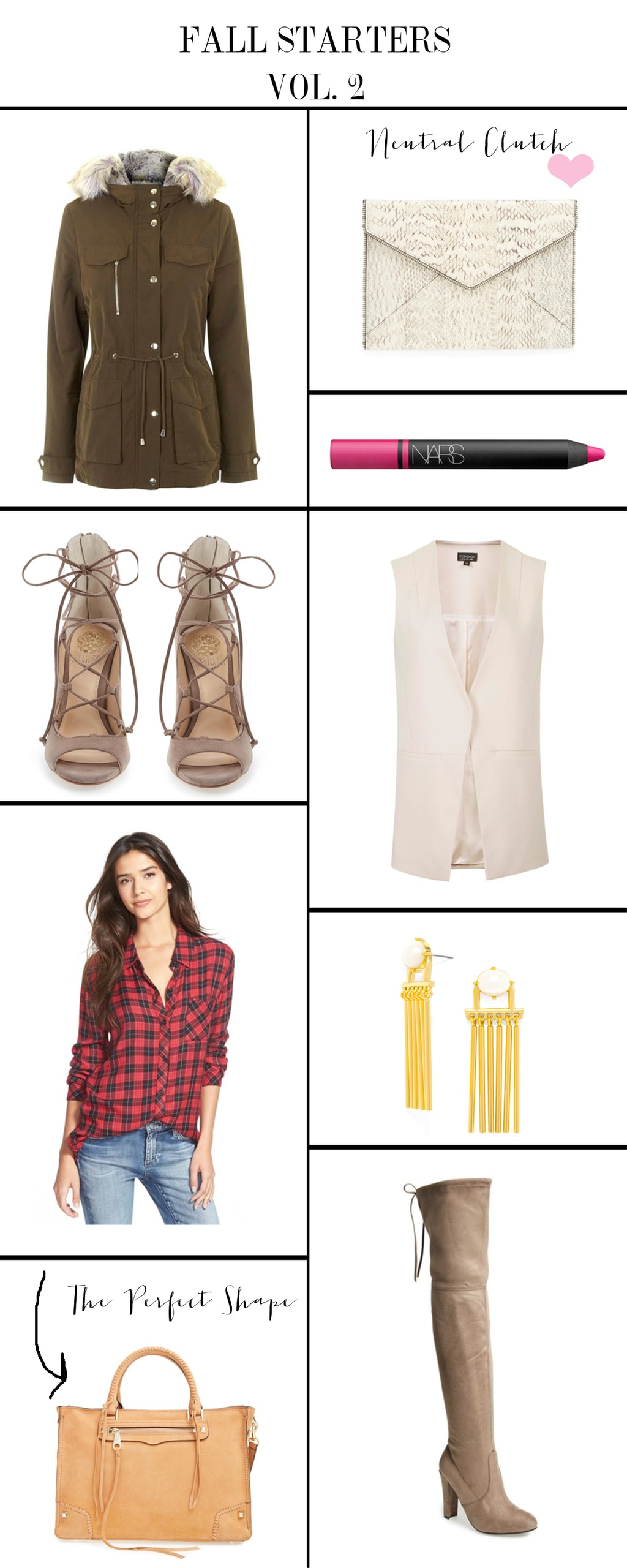 Parka: Link | Clutch: Link | Shoes: Link | Lipstick: Link [shade: Yu] | Plaid: Link | Vest: Link | Bag: Link | Earrings: Link | Boots: Link [only one size left so try these if they don't have your size! Great price! 🙂 ]
Today we are headed back to Fort Worth and it's so bittersweet! Maui has been absolutely breathtaking and if I could blog bikinis every day [talk about never being able to eat queso again! #depressing] I'd move here! haha! But we are also excited to be head back and start our life together. I can't wait for little things like grocery shopping together. We've probably grocery shopped 75 times together before, but everything feels so much different now that we are married. It truly is the best feeling and one you can't even describe.
October and November are by far the best months in Texas. We get a taste of California weather [70's and sunny!] before it's all ice and gloom and doom. If you've never been in Texas during an ice storm it's a real treat let me tell ya! The world shuts down, people stock up on food and you get cabin fever for a week. During these next two months I get the most out of my fall wardrobe [because I don't have to bundle up in coats] and thought I'd share some detailed pieces I absolutely love!
A parka is the perfect compromise on a coat. You can wear it to work without feeling too casual and you can wear it with workout clothes running to Target. If you're on a budget for fall this one is a great price and you truly get the most out of your purchase. I also invest in neutral clutches in the fall because if you have to wear a lot of layers to a date night you'll want something a little lighter and not weighing you down! These lace-up heels are to die for and elongate every girl's legs. If you're wondering how to change up your makeup for fall, try a lip pencil and keep your eye makeup easy. Nars Yu is a universally flattering shade and makes your teeth look whiter! #winnerwinner
If you haven't invested in a Rails Plaid, DO IT! They are so incredibly soft and slimming! I live in these every Saturday and pair them with skirts for church on Sunday. A light pink vest is perfect for work and pair it with these statement pearl earrings. I also am loving this bag. I've had my eye on it and it reminds me of the Balenciaga City bag, which is my favorite shape! Lastly, these over-the-knee boots are total smoke show material and look exactly like the ones that cost $800.
I'll be back tomorrow with a hair tutorial and please let me know any requests you have for fall blog posts! Can't wait to get back to some girl talk!