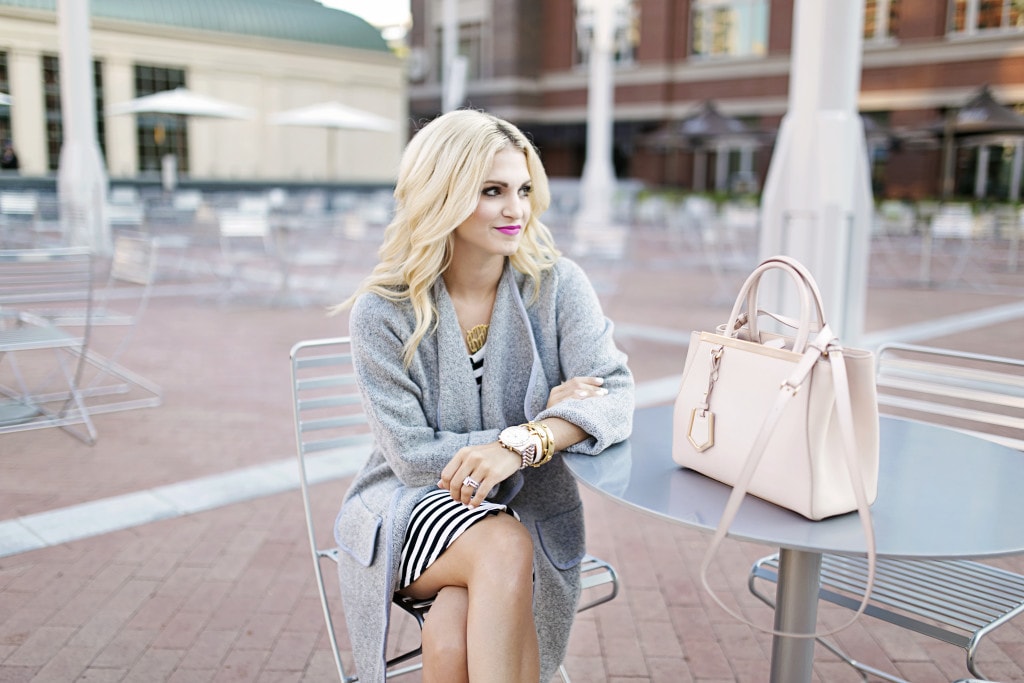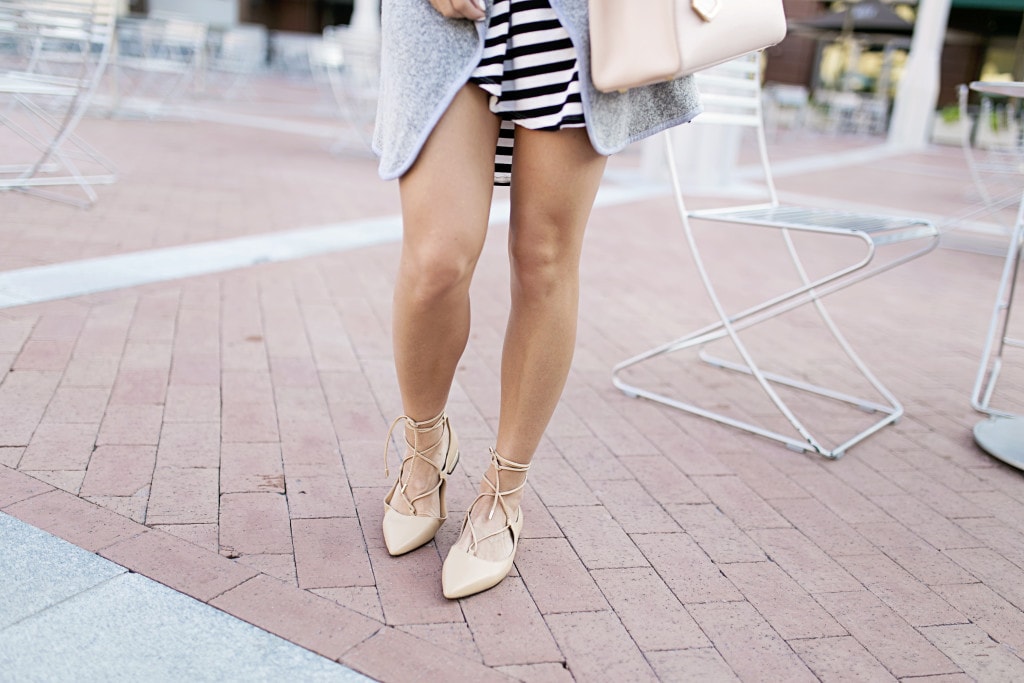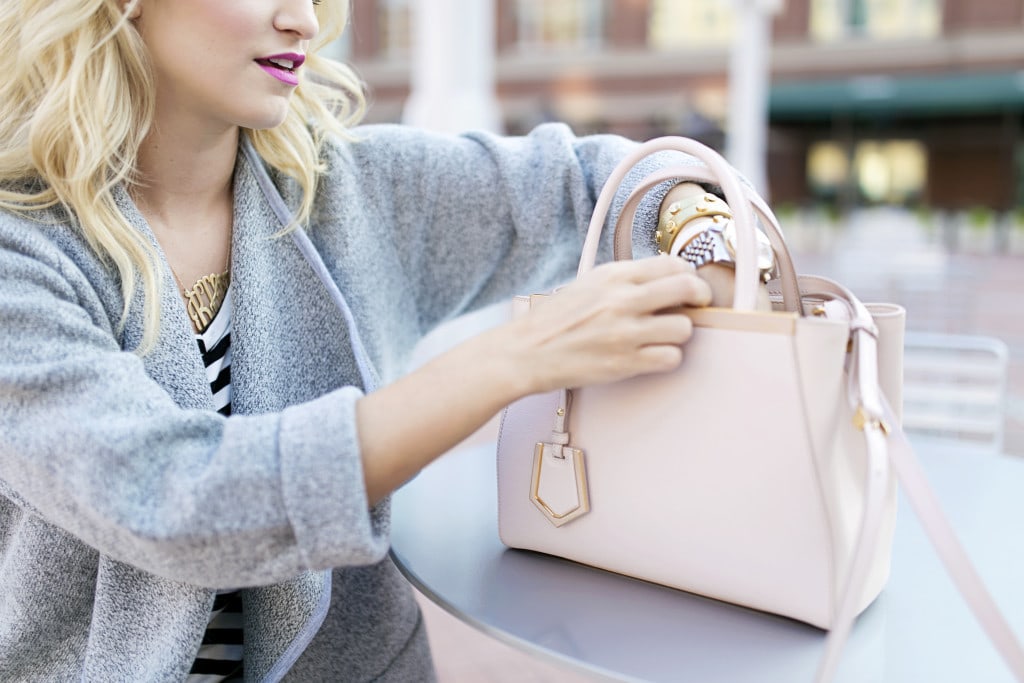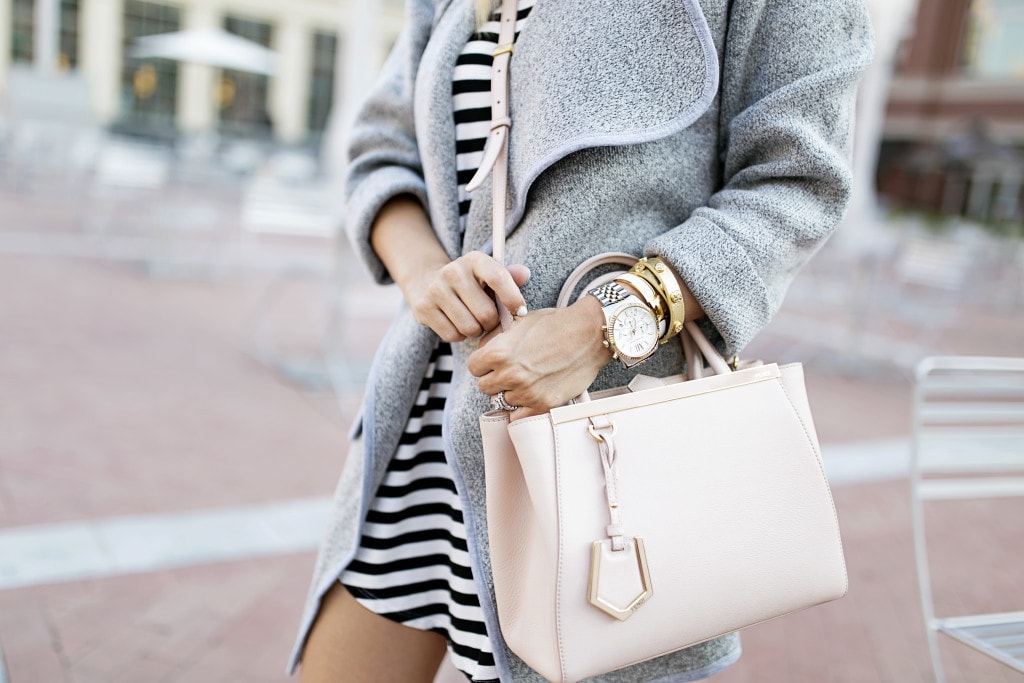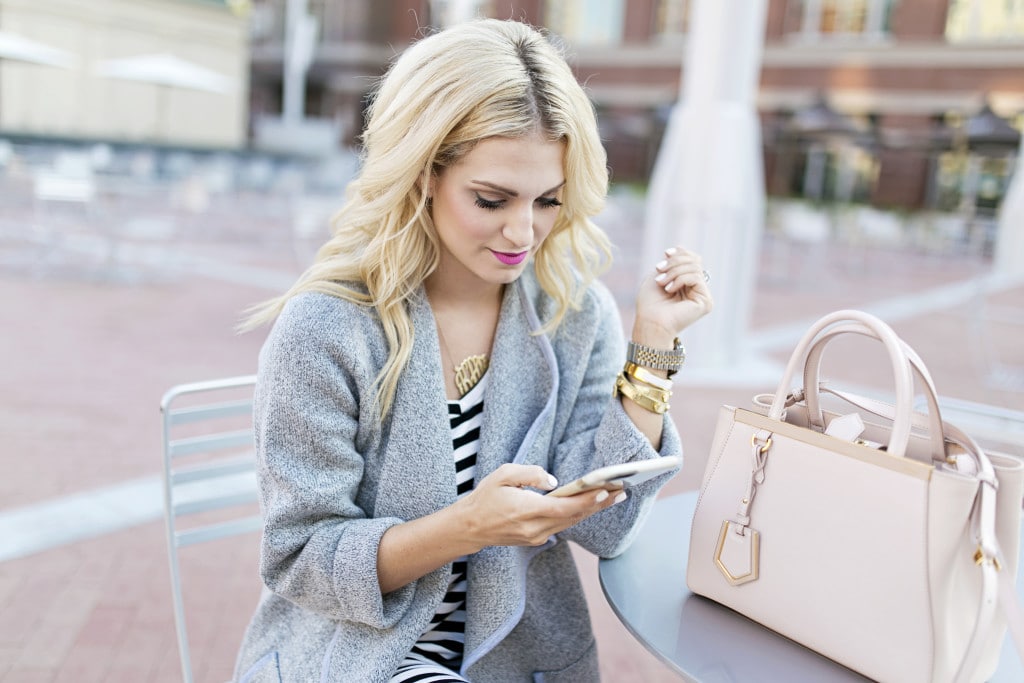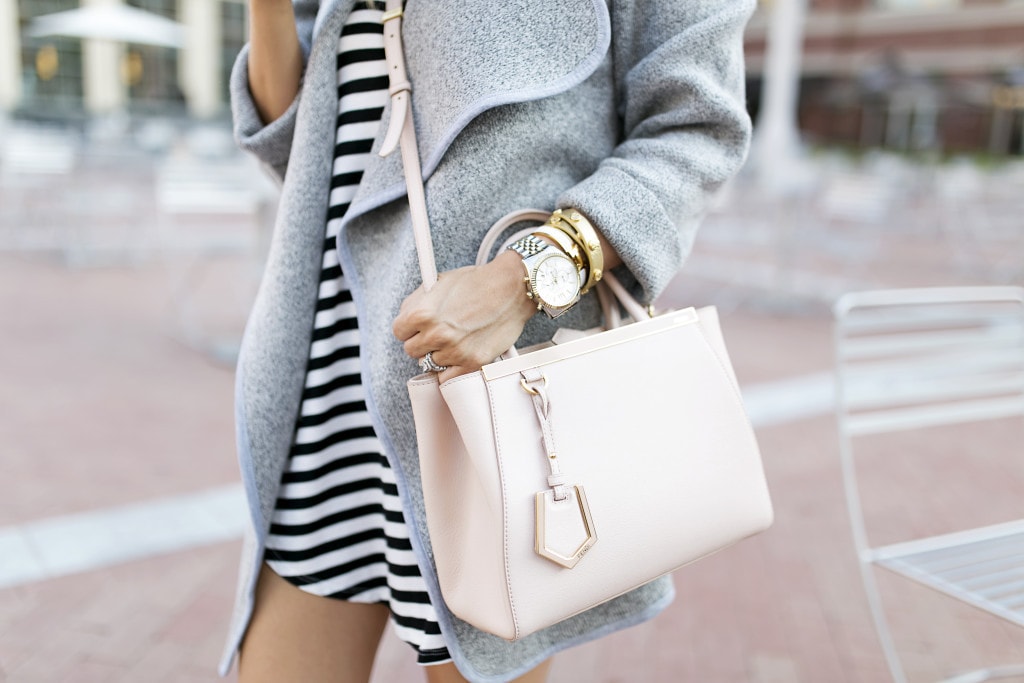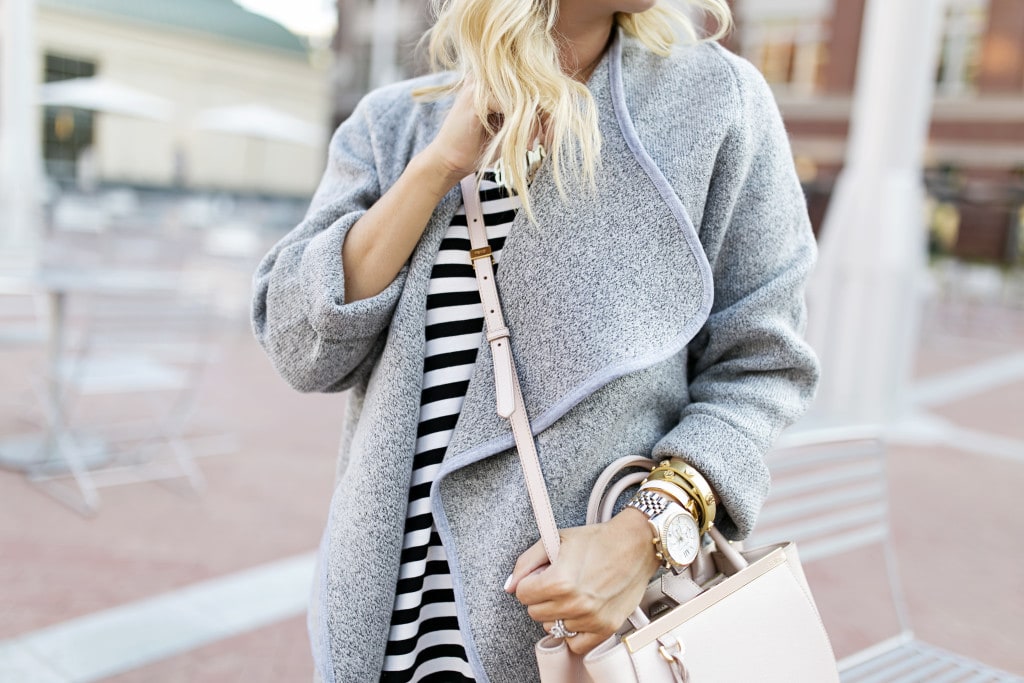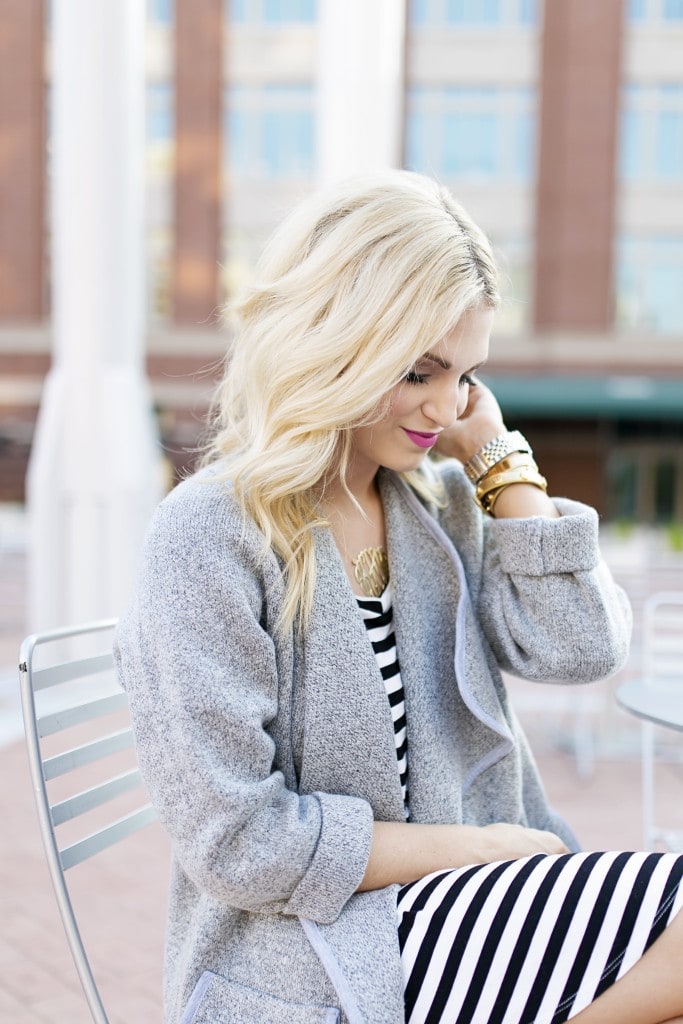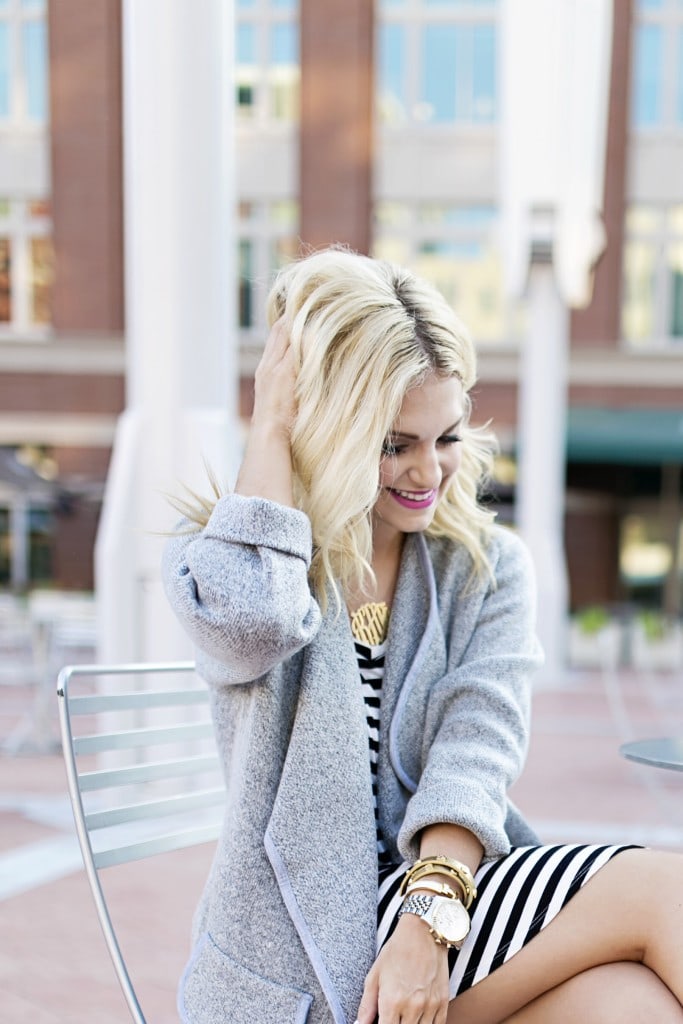 Sweater: Chicwish [c/o] | Tunic: Similar, Similar | Shorts: Nordstrom | Shoes: Jessica Buurman | Watch: Michael Kors | Bracelet: Hermes, Tory Burch | Lipstick: Liner [shade: Bittersweet] | Earrings: Nordstrom | Bag: Fendi, Similar
Photography: Angie Garcia Photography
---
Last week Paul officially moved in. He had brought all of his stuff over a few days before the wedding while I stayed at my parents', but he didn't exactly "unpack." How men just wad up their clothing and function daily is beyond me!
I was pretty guilty because I'd been using all the closets in our house. I hate strongly dislike clutter and decided I needed to stop being a hypocrite when it came to clothing. Anytime I buy a piece of home decor I make myself remove another piece and give it to a friend because I love everything having a specific place and not getting crowded. And yet here I was taking up three closets plus an entire bedroom as a closet. Absurd.
I knew Paul deserved his own closet so we took an entire day to clean out my clothing and donate or sell pieces. The funny part of it all is that I didn't hoard normal things like shoes or denim. I just had way too many outerwear pieces. And casual ones at that. I.e. I had 47 Derby Days college sweatshirts that just had seen better days. Obviously I would have been a great candidate for True Life: I Hoarded College Attire. I decided that was embarrassing and I needed one piece that could easily be worn with leggings or jeans to a movie. Something with a mature cut, but cozy enough for a car trip. This Chicwish sweater was just that! This open coat is really comfortable and forms to your body, but has a clean cut that allows you to wear it with a dress to work. I paired it with shorts and a striped tunic for a day downtown last week. It is so easy during this transitional time and would be perfect even during summer days if you work in a chilly office! It runs oversized and I got a M [typically Chicwish runs small] but you can get your true size or even go down a size in this if you want something more fitted!
It felt so good to declutter and purge, and now his closet isn't overrun with sequin blazers and hot pink dresses. 😉 Chicwish has a few more "mature" coats [which is what I'm going to go ahead and name this!] that I will pull below if you want to browse.
Have a happy Wednesday!

Thank you to Chicwish for sponsoring this post!