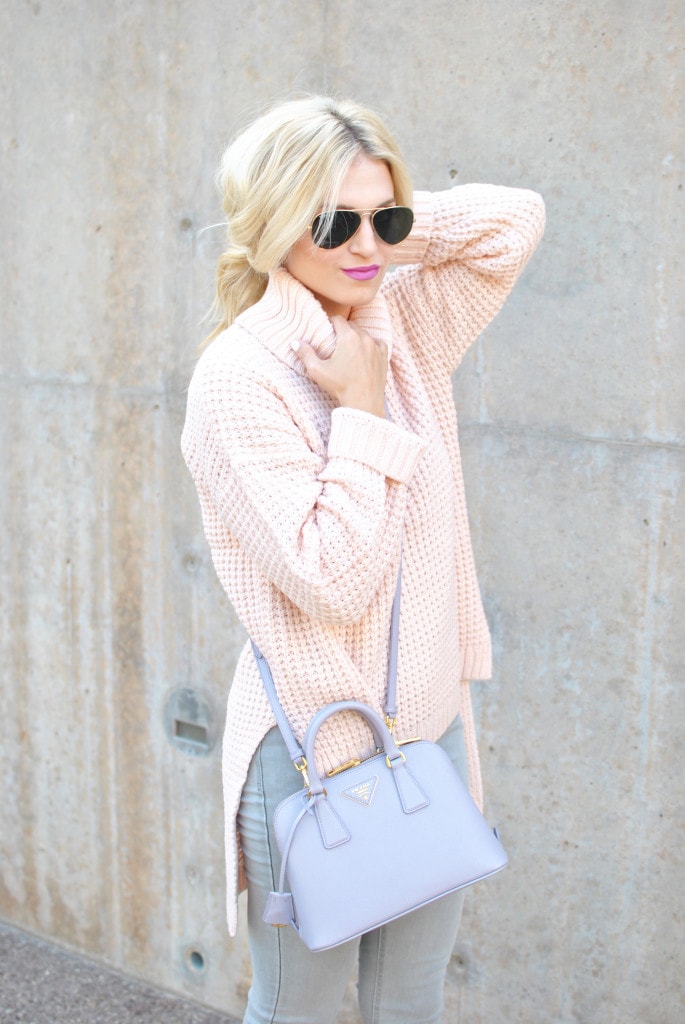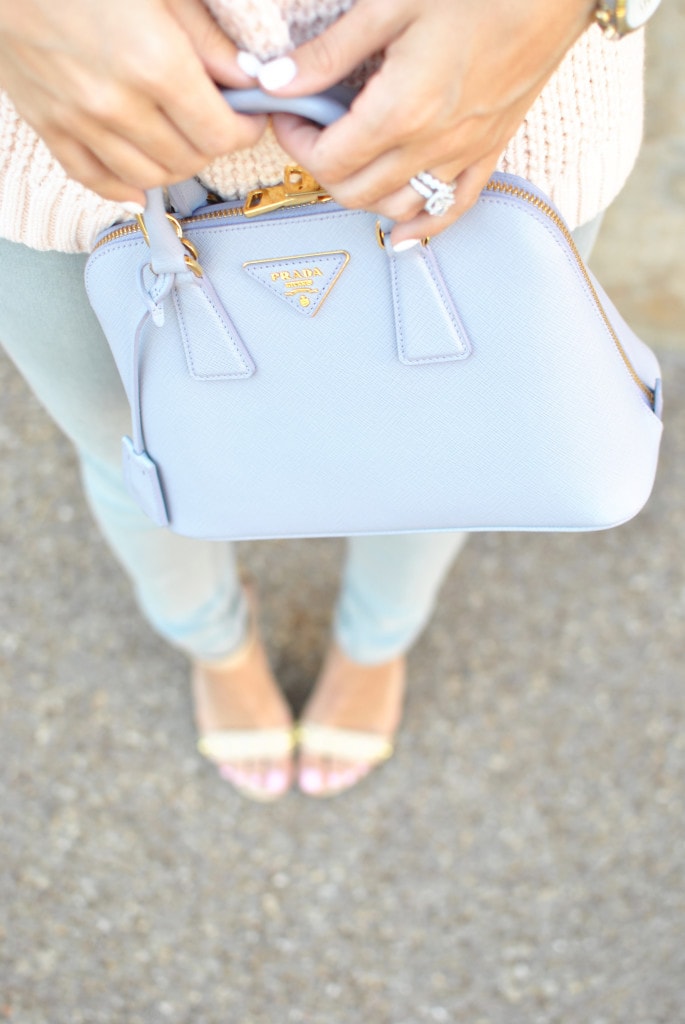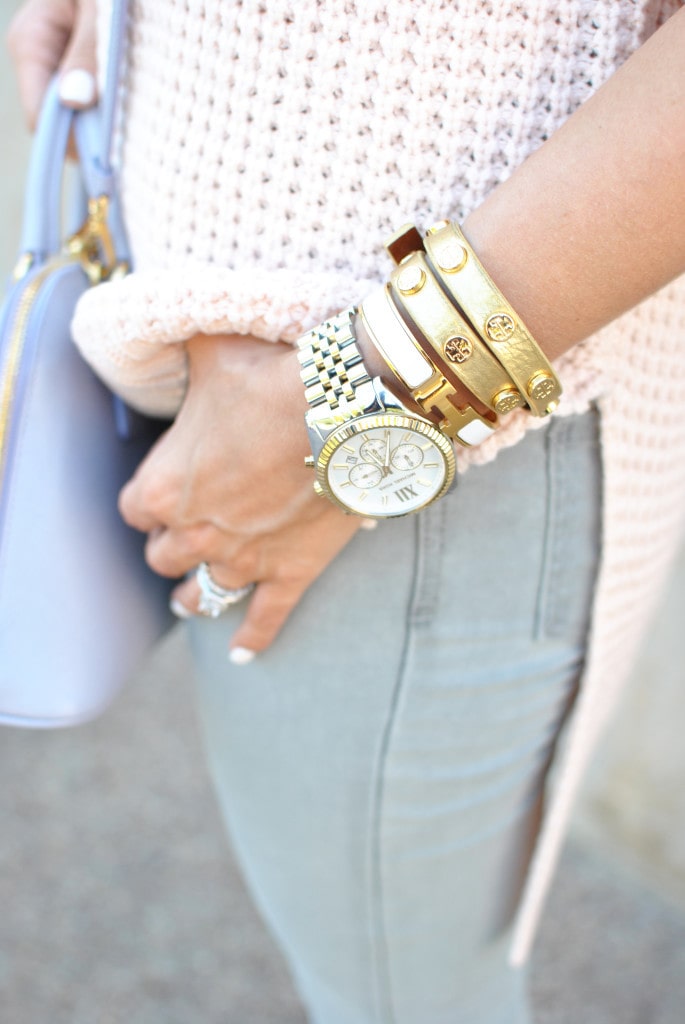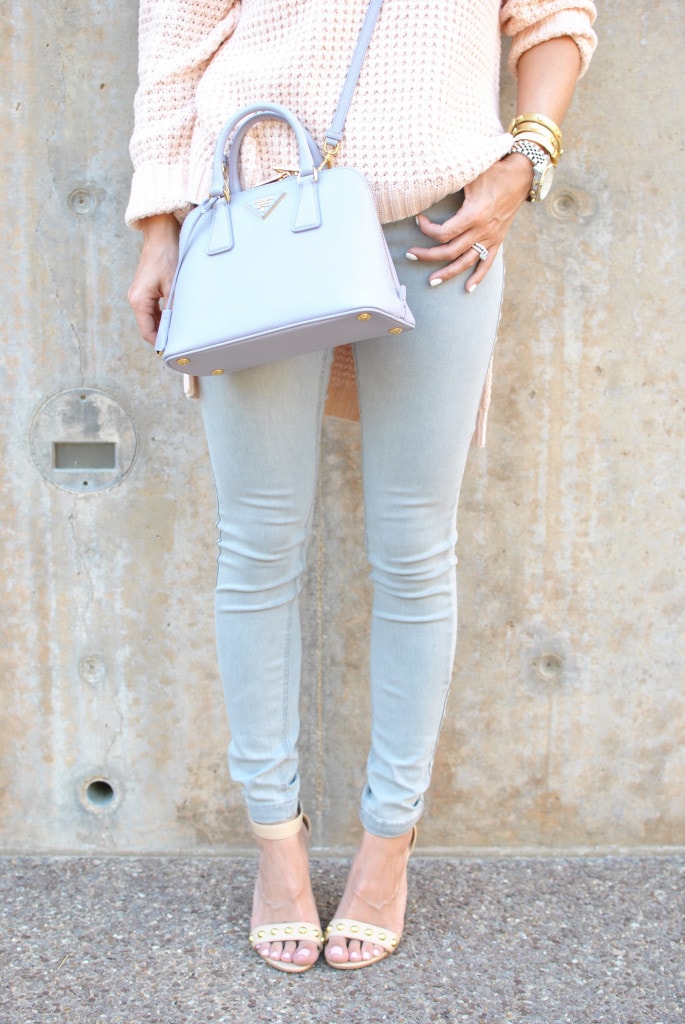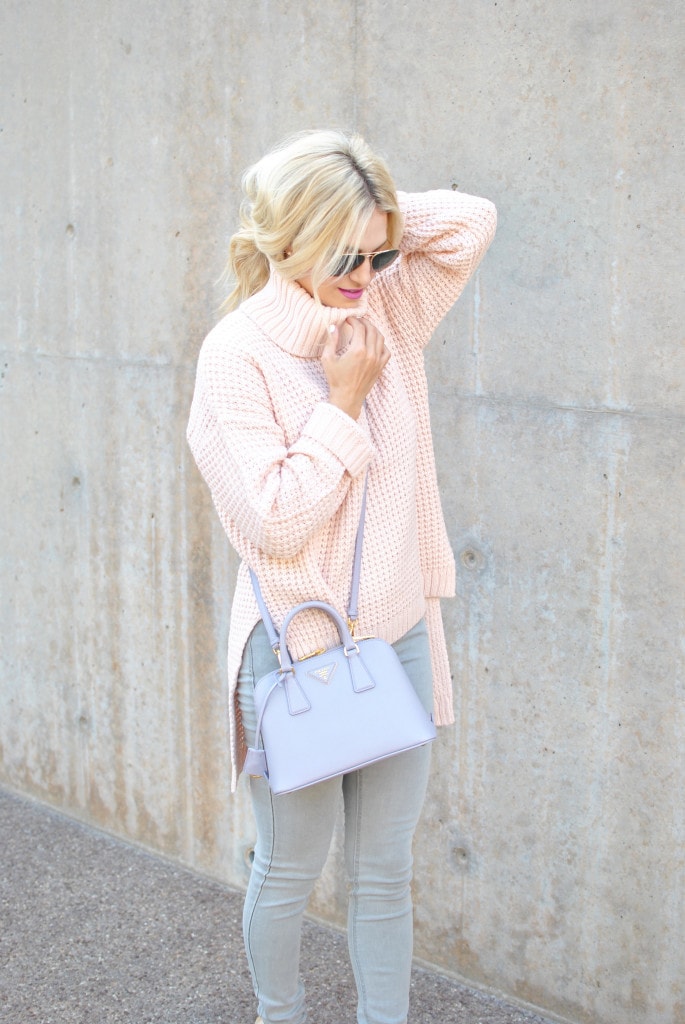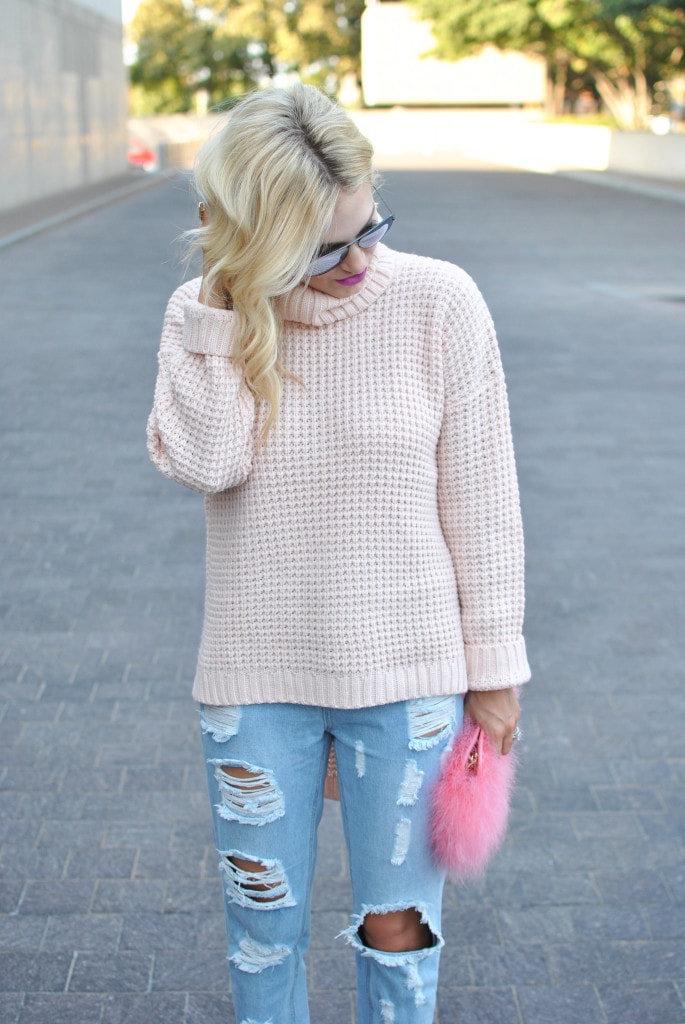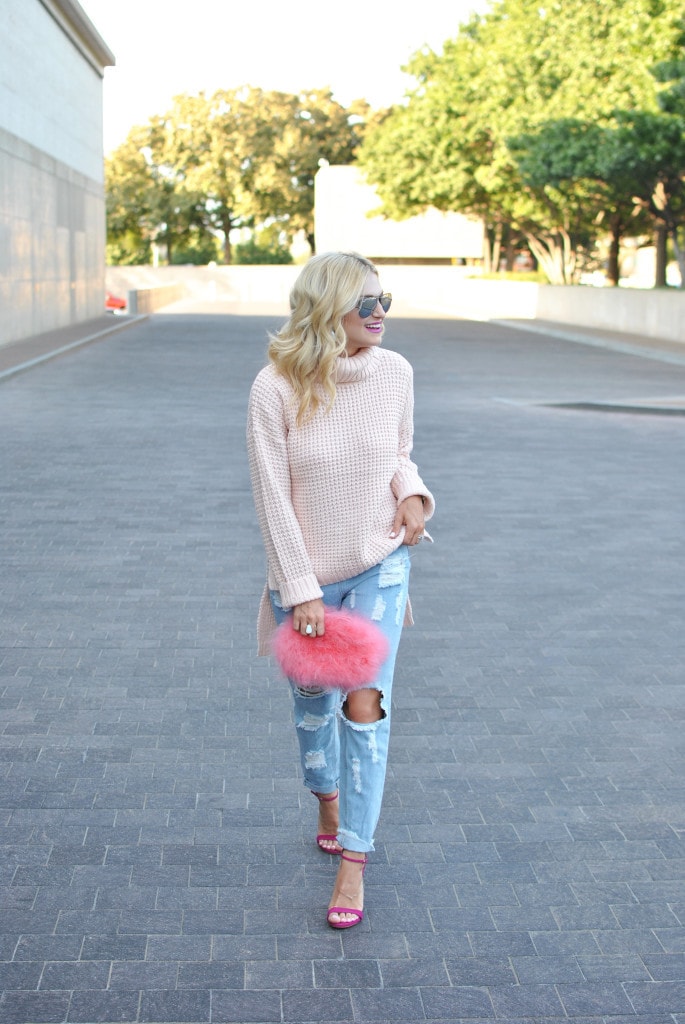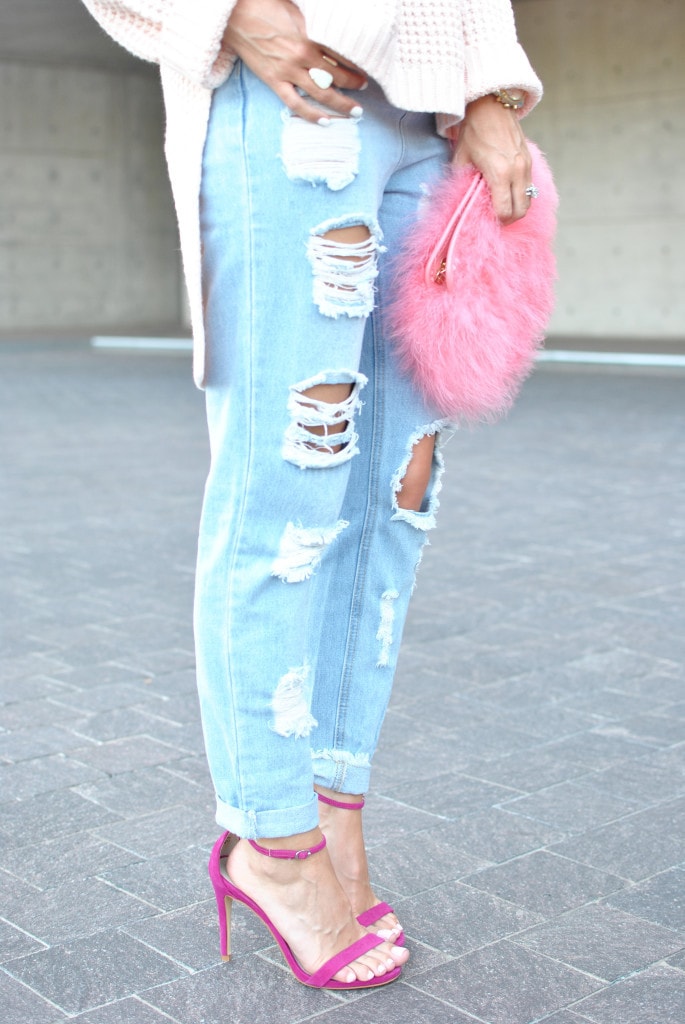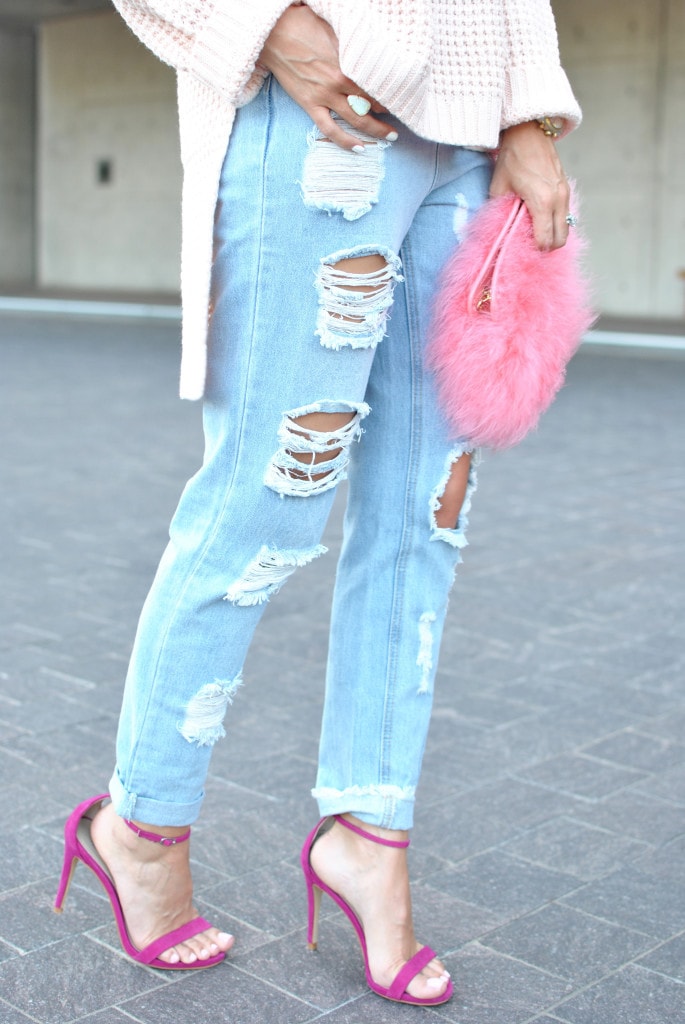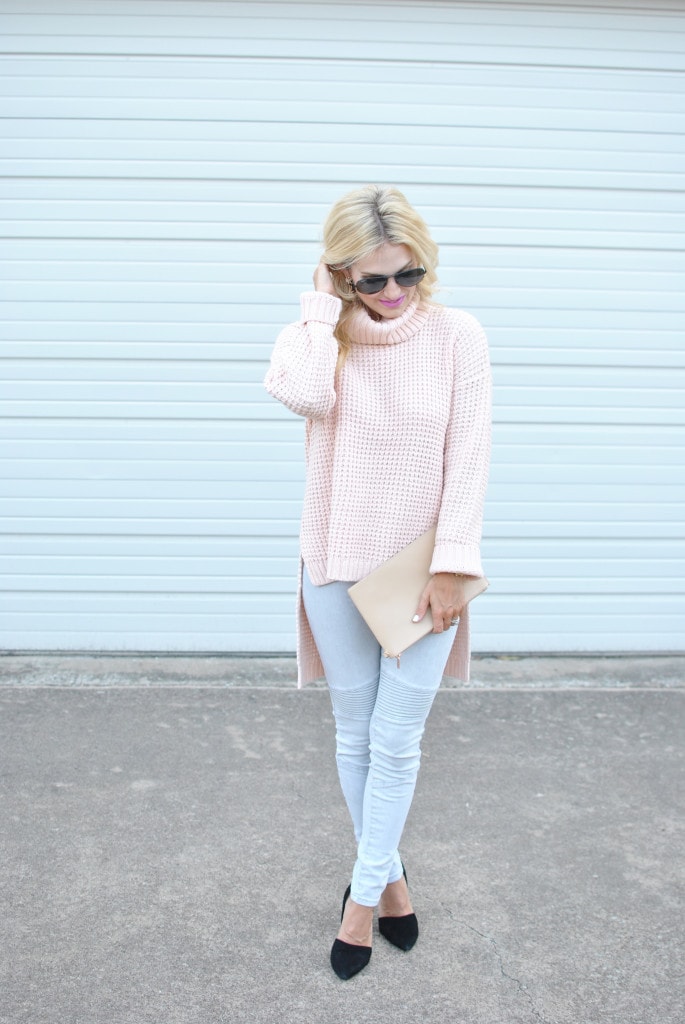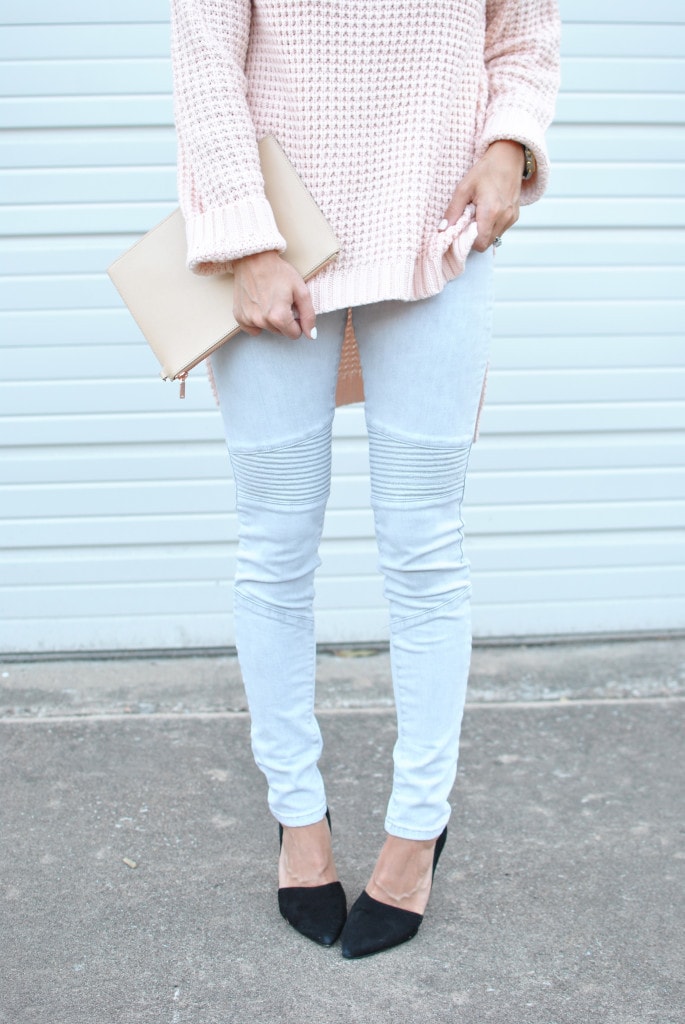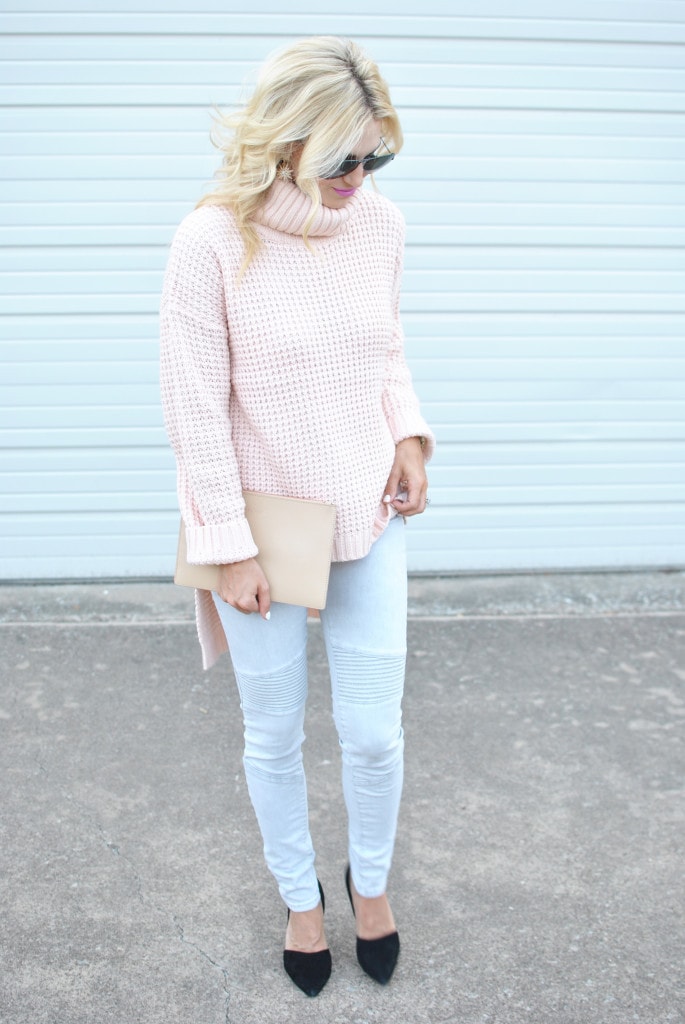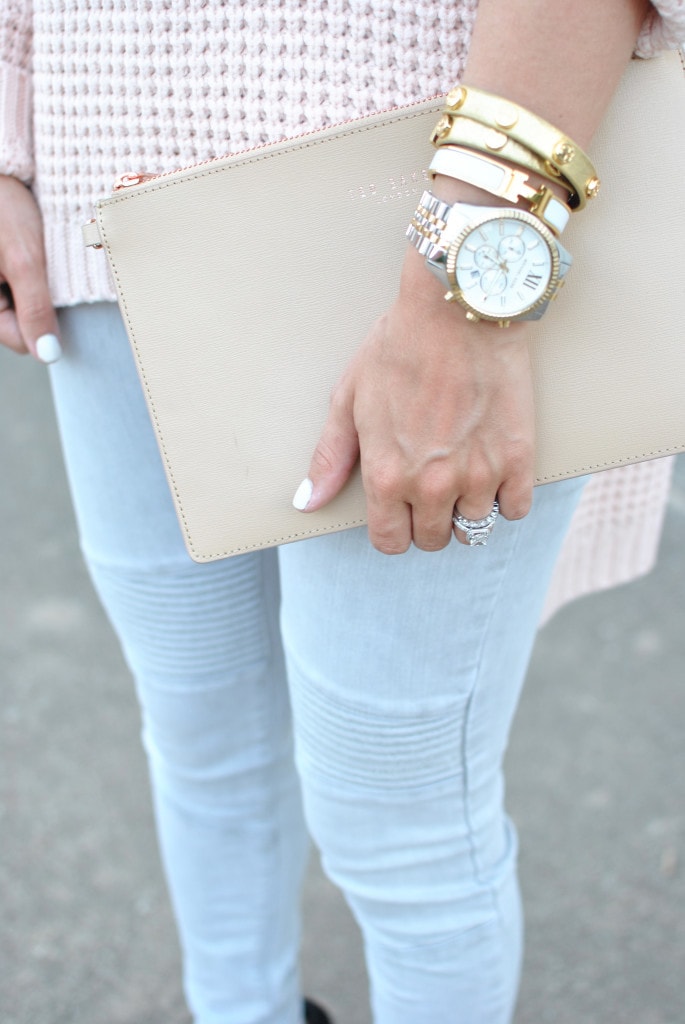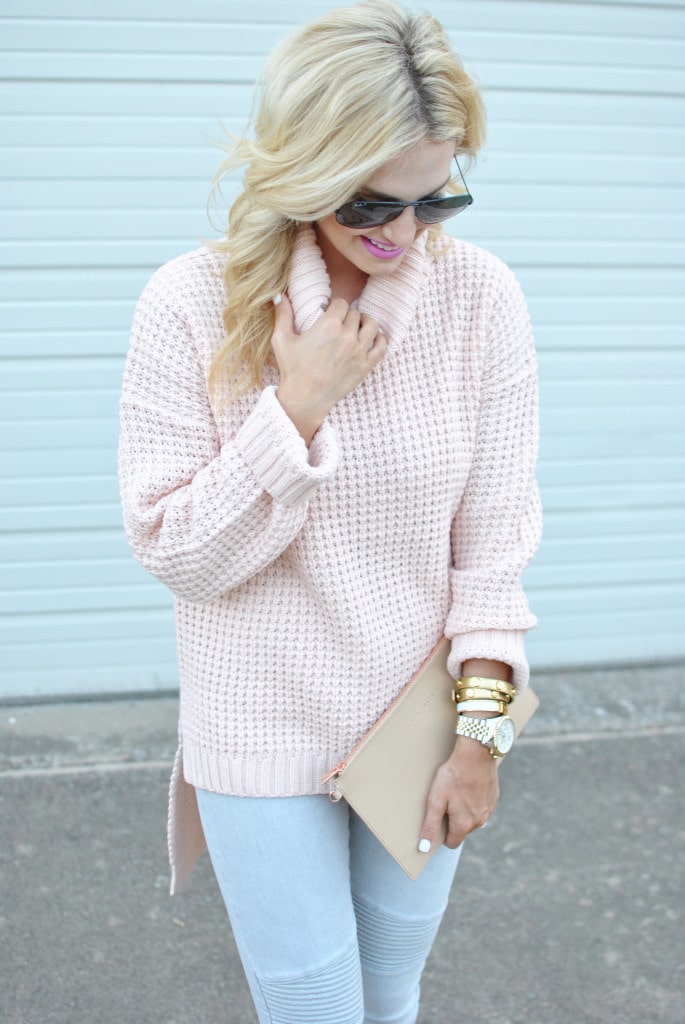 First Denim: Missguided [c/o] | Second Denim: Missguided [c/o] | Third Denim: Missguided [c/o] | Sweater: Missguided [c/o] | Prada Bag: Neiman Marcus, Similar | Nude Clutch: Similar | Pink Fur Clutch: Similar | Pink Heels: Steve Madden | Nude Heels: Saks off 5th | Black Pumps: Similar | Watch: Michael Kors | Bracelet: Tory Burch | Lipstick: Liner in Bittersweet
---
Nothing is more tempting to purchase than a good pair of denim. A jean that slims, is comfortable and can be born both with sneaks and heels is as coveted as a great guy.
The Missguided Denim Collection has hot jeans. Lemme explain.
Half the time I go online to buy denim [anything from a '70s inspired skirt to boyfriend jeans] I'm always taken aback. The model looks perfect, but the jeans scream, "Casual Friday in the office." I never want my denim to look lazy and sometimes a poor fit can do that.
Denim is supposed to just be a clean layer in your look so you can pile on textured knits or printed pieces and Missguided got it down. I wanted to try opposites from the line to really be able to feel how they worked with the same piece [versatility is always denim's number 1 factor in my book!]. I paired them with this pink sweater that has a little high-low cut to test them all out.
If you want something chic, go with the gray Hustler Skinnies. These jeans are a mid-rise and my first look. I loved that you can really dress these up, I wore them on a date with Paul and the texture is so clean that I really think you can wear them to the office if you have a more relaxed environment. 🙂 The second look features the Riot Ripped Distressed Jeans AKA the boyfriend jean. Boyfriend jeans are always difficult. I personally think they are the most fun to style, but Lauren Conrad said it best when she said, "When I wear them I just look like I had a rough month." It's a fine line and one easily crossed. Most of the time boyfriend jeans are so oversized that they get really baggy in the waist and hips, so by the end of the day you're about to safety pin your jeans and feel like the hot mess express. But these are slim fit and higher waisted! So in reality after wearing these for a few hours I still felt really together and loved that I didn't feel "frumpy." And lastly, for my edgy girls, these are for you! Adding texture to your ensemble through denim can be done really easily with the Sinner High Waisted Ripped Biker Jeans.The detailing at the knee  draws eyes down and elongates your legs.
The Missguided Denim Collection has everything from denim shorts to jackets and you can find it all here. So whether you're a teacher and needed something that takes you from spirit day on Friday to date night or you want to be my new bff and let me borrow this dress, there's plenty of product to fawn over.
Missguided is UK sizing! Everything I'm wearing is an 8 and just read the sizing guide to make sure you get your perfect fit.
What is your favorite pair?!

Brought to you by Missguided.