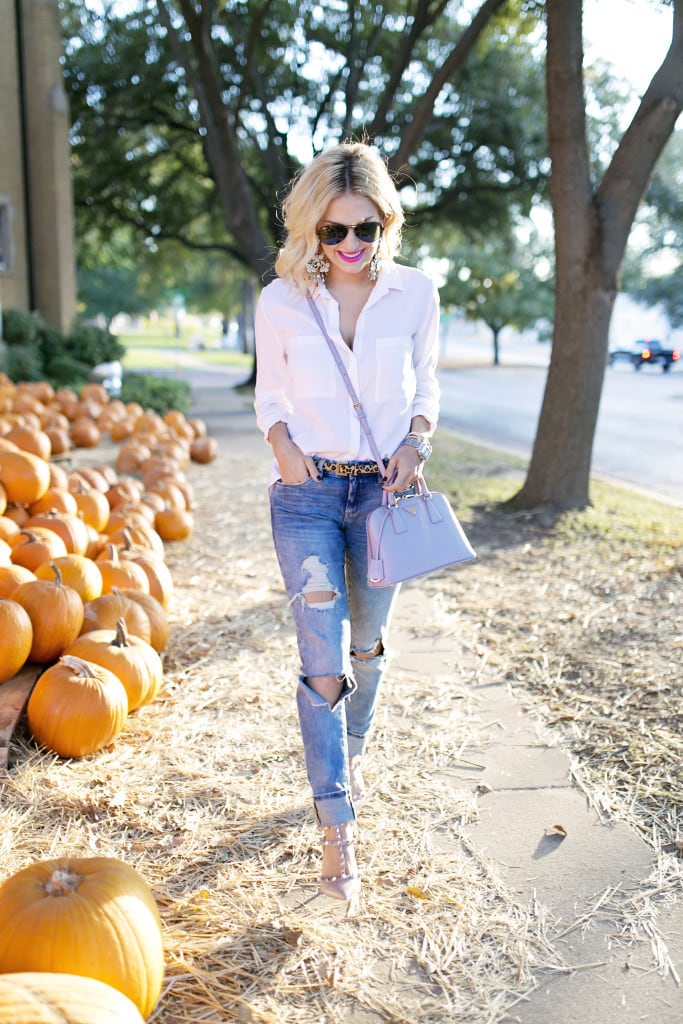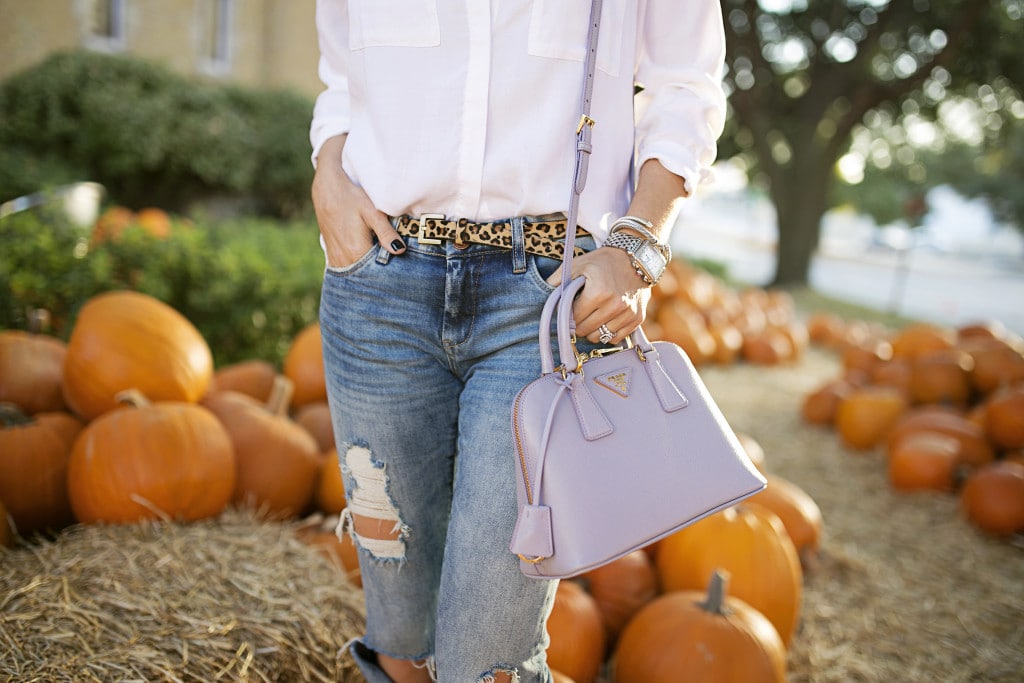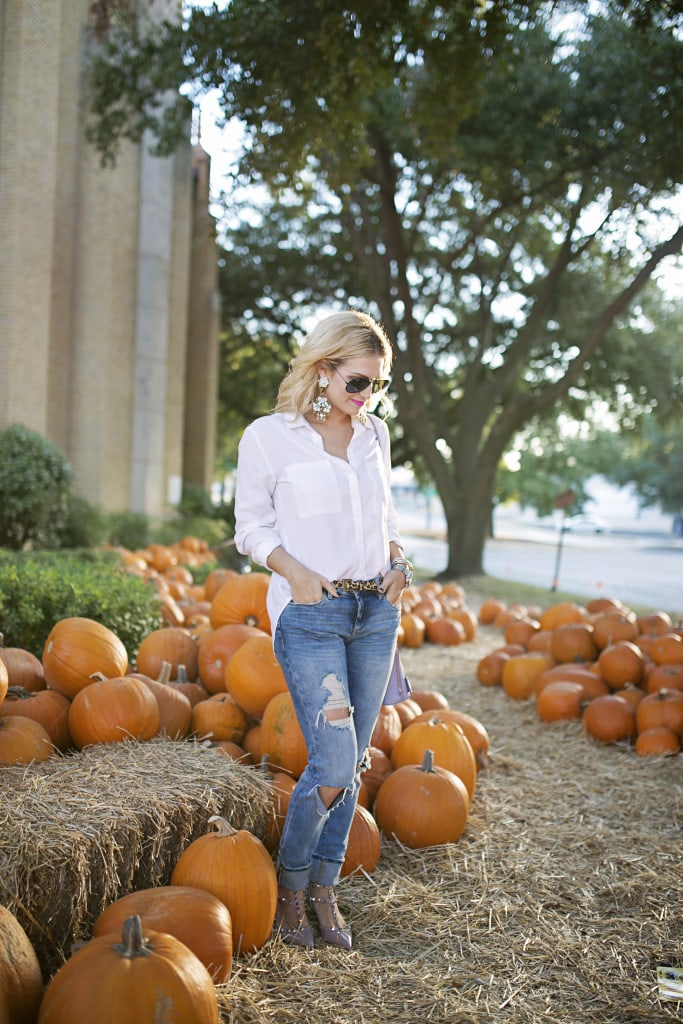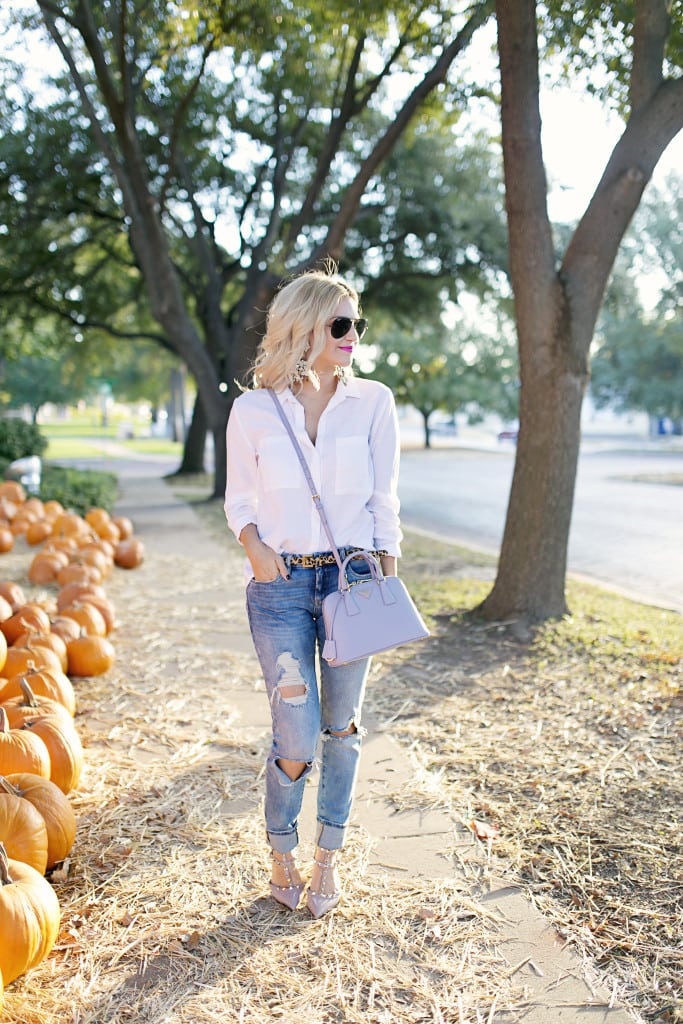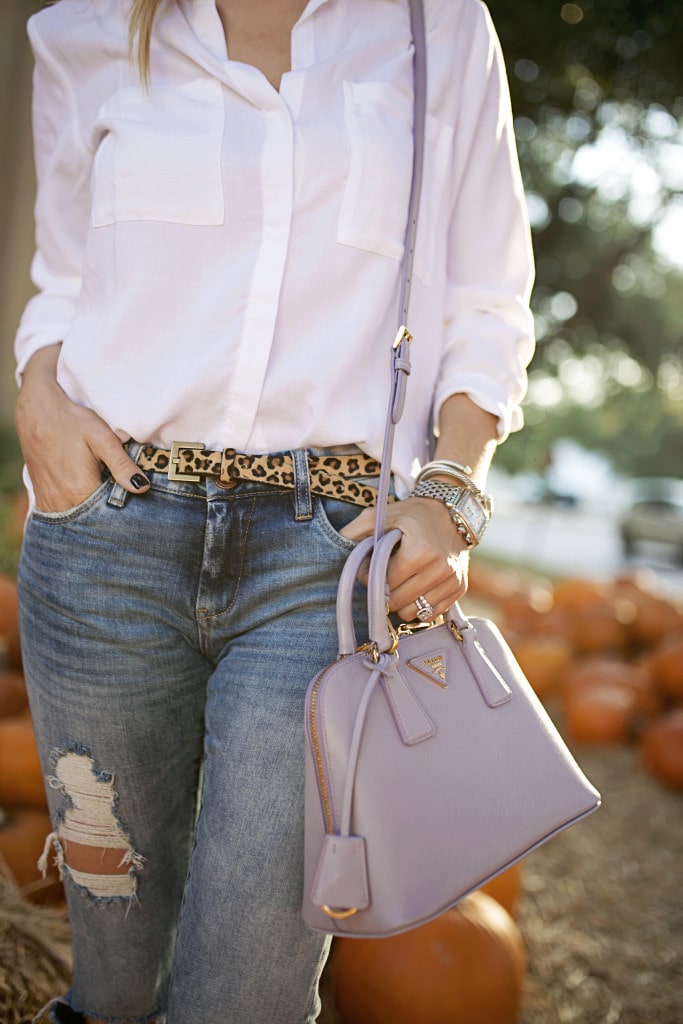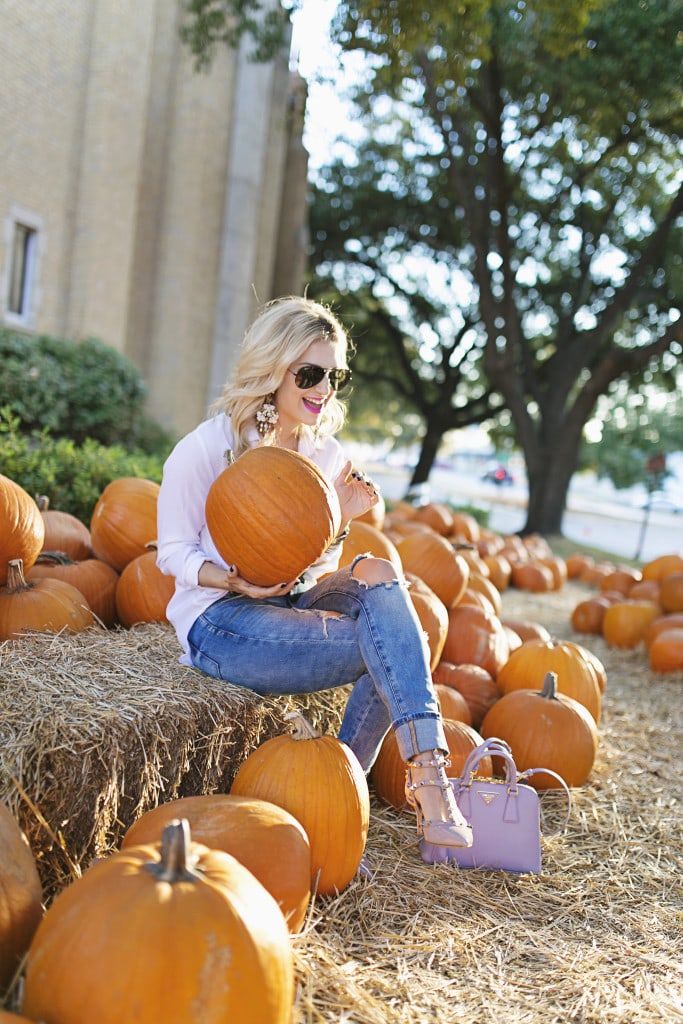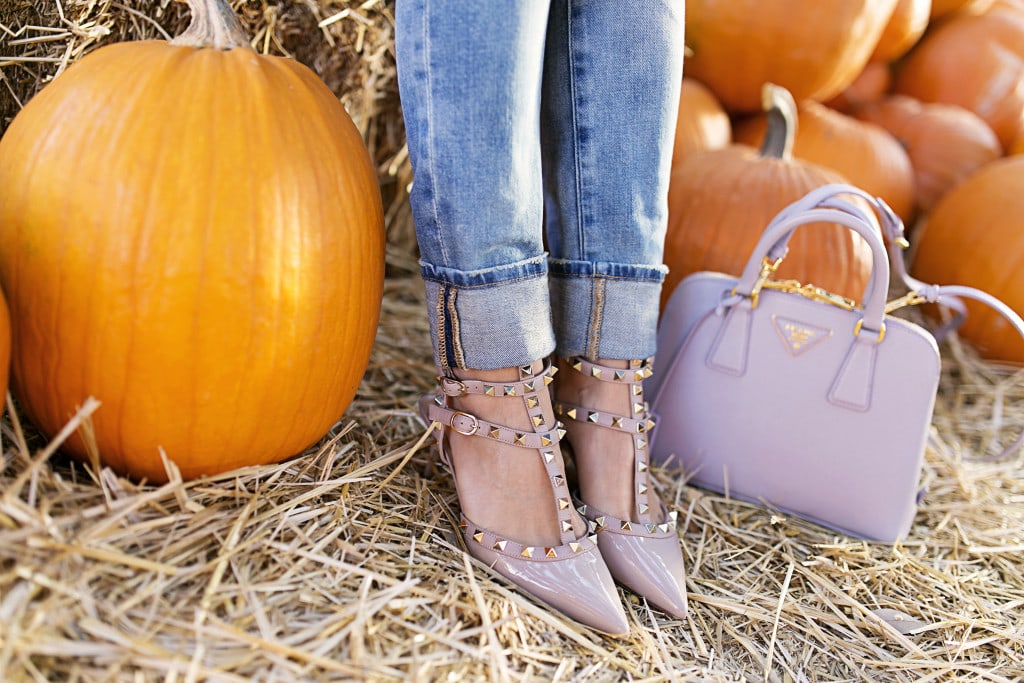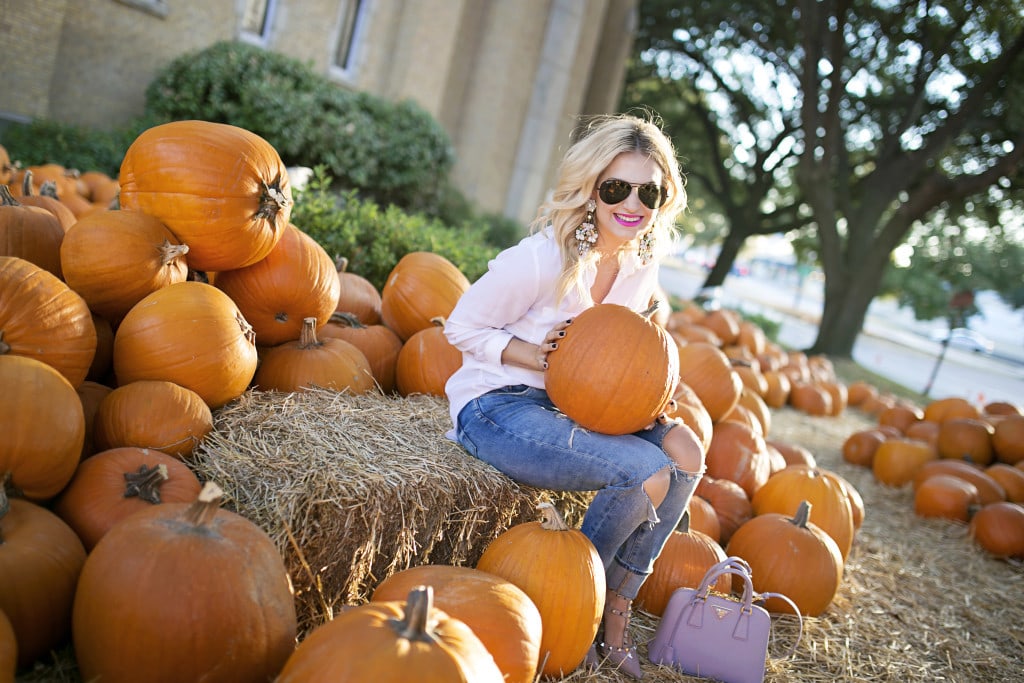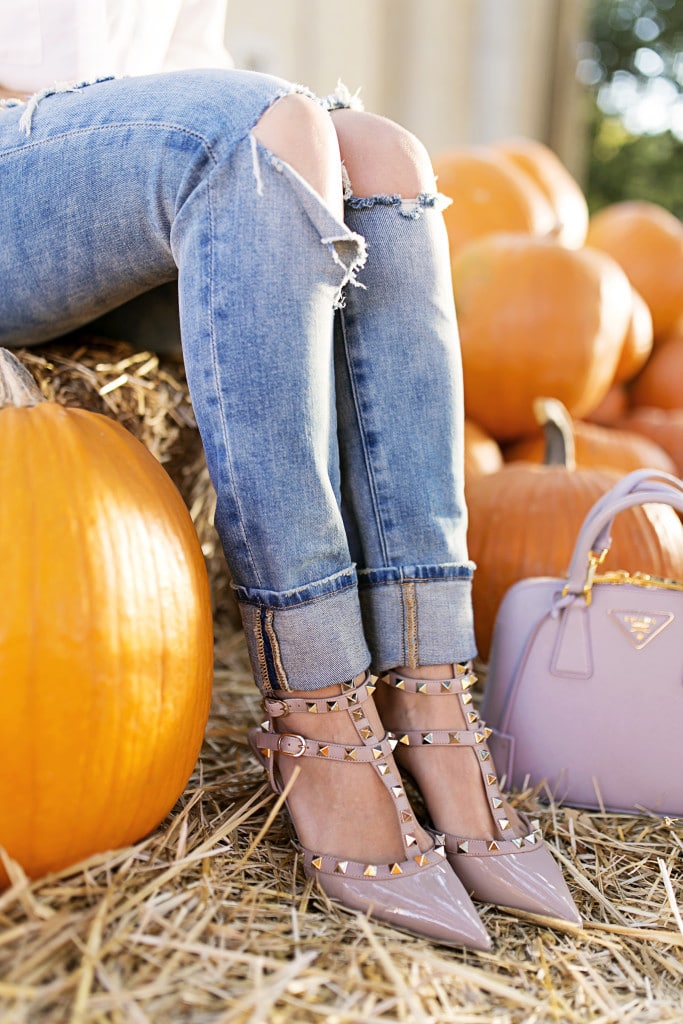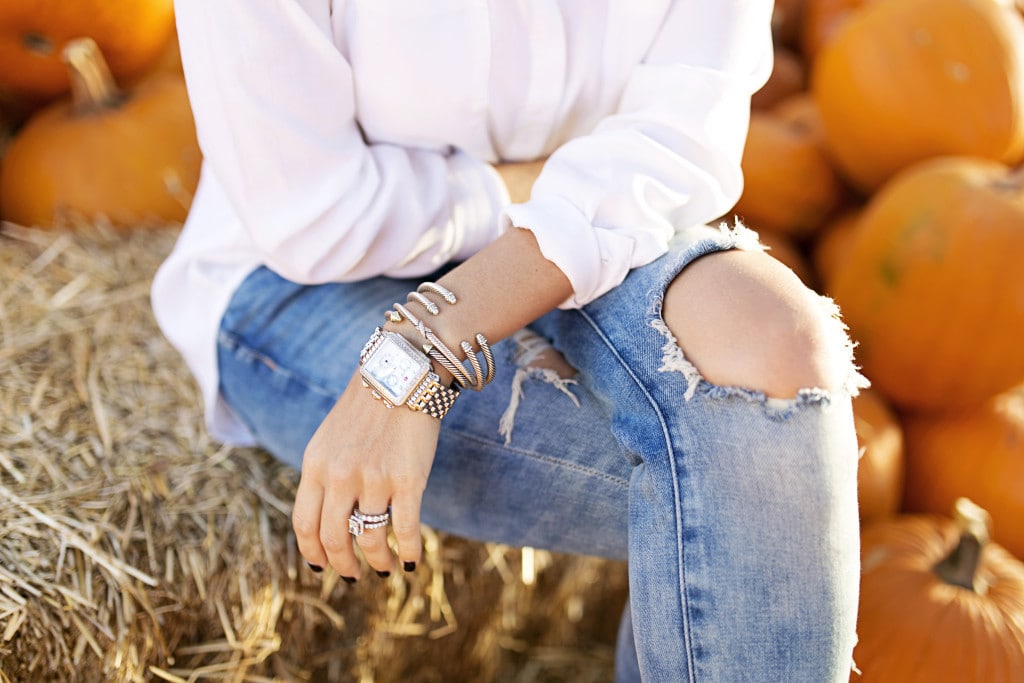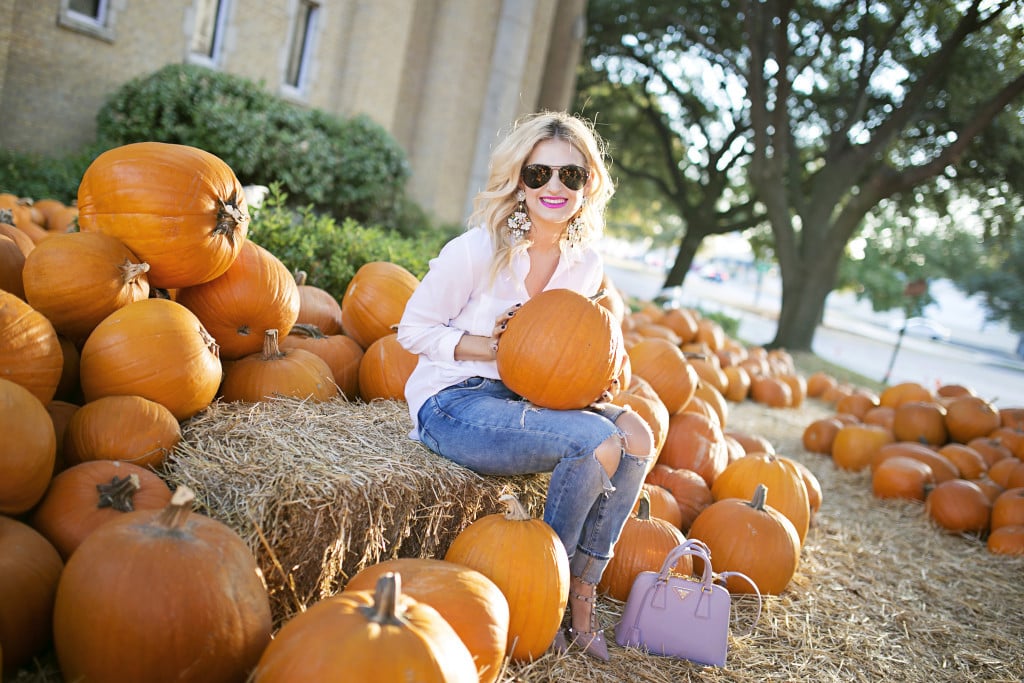 Top: Anthropologie | Denim: Nordstrom | Shoes: Valentino, Similar | Bag: Prada, Similar | Earrings: J.Crew | Watch: Michele | Bracelet: David Yurman | Sunglasses: Ray Ban | Lipstick: Stila [shade: Bella]
Photography by: Angie Garcia
---
It's Halloween week and I'm finally getting back to normal!
I'm not sure if it has something to do with my autoimmune disorder, but I go from 0-100 in terms of sickness. I don't just get a "cold" or a 12-hour stomach virus. I'm either knocked out for a week or I'm completely fine! haha. Last week I "thought" I had a cold, which should have been my first clue I was wrong. But I ended up having walking pneumonia. So the past 7 days I've been under general anesthetic or what most doctors just refer to as hydrocodone tussin cough syrup. I legitimately slept for 18 hours straight this weekend. But I'm back to feeling normal-ish and ready to pass out candy to cute kids this weekend!
I shared how I've bene wanting to stock up on more basics for my wardrobe this fall and I recently picked up this shirt. Normally I hate white button up blouses. They either look Abercrombie & Fitch circa 2003 or like I stole them from my dad's wardrobe. I'm not sure why the fit always has to be either spray paint or 5 sizes too large, but I never find one that fits normally. This one fits amazing and also has a soft cotton blend that allows it to lay relaxed and not look like a business shirt! It runs true to size. 🙂
I throw it on with these boyfriend jeans [my fav!] to run errands on the weekend, i.e. picking up pumpkins for our porch and our 7th bag of candy. Wife mistake #1: I bought candy the first week of October trying to be prepared. But Paul has eaten it all and I'm sure has 3 cavities now to prove it.
Do you have any fun Halloween plans?!