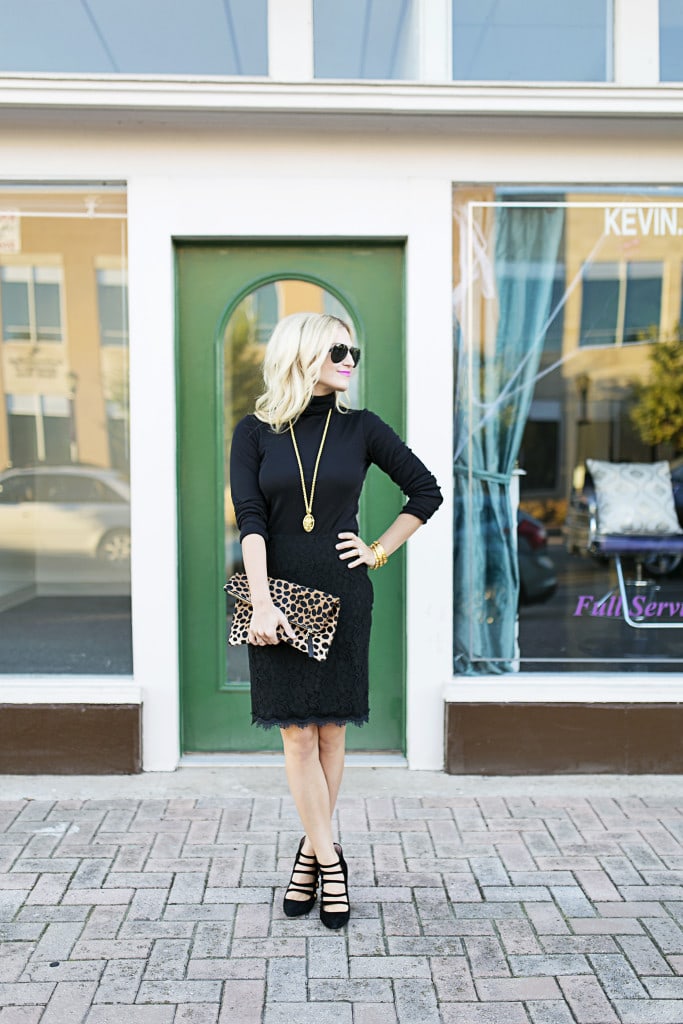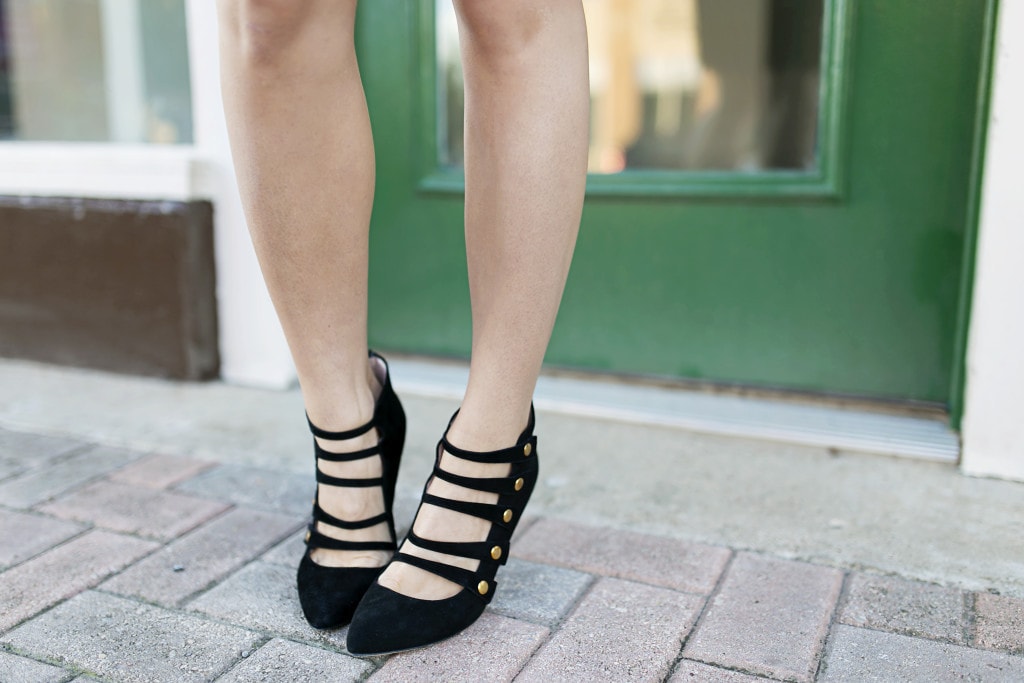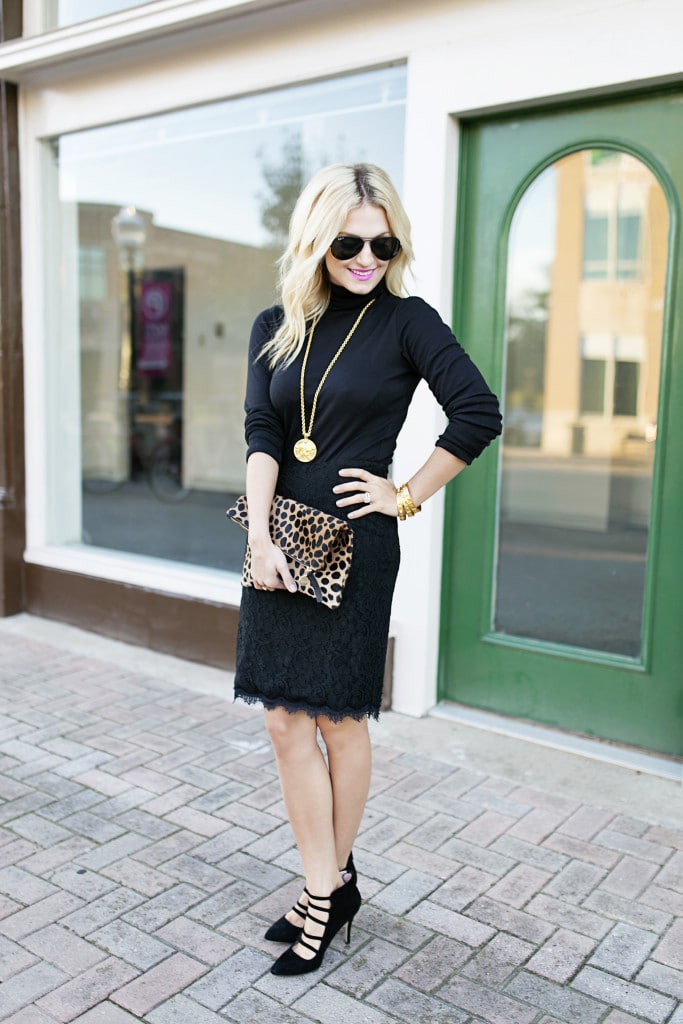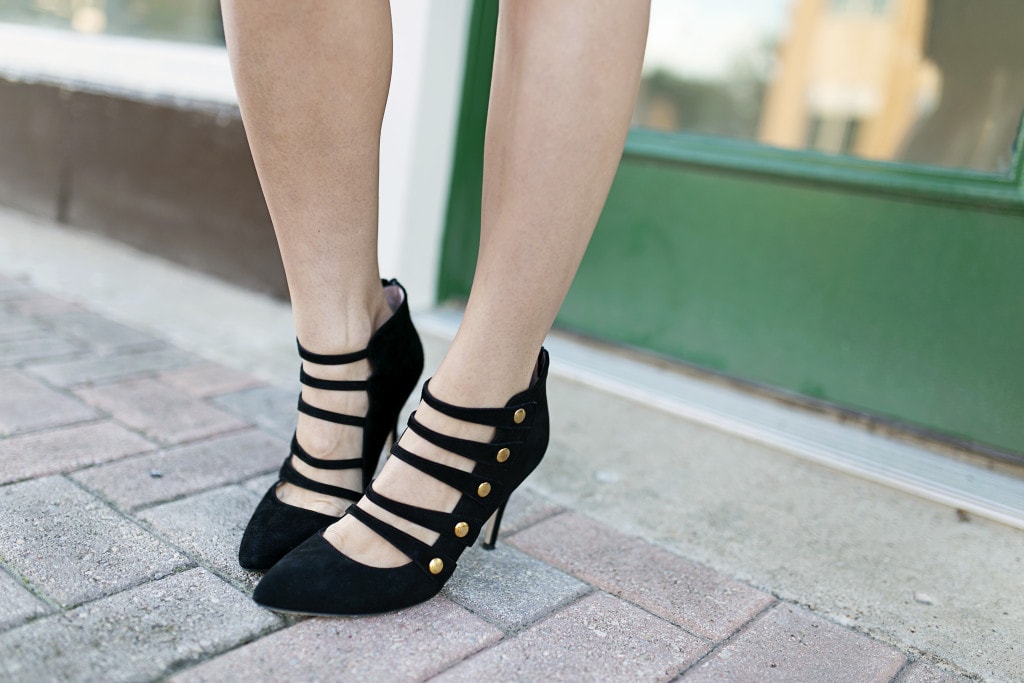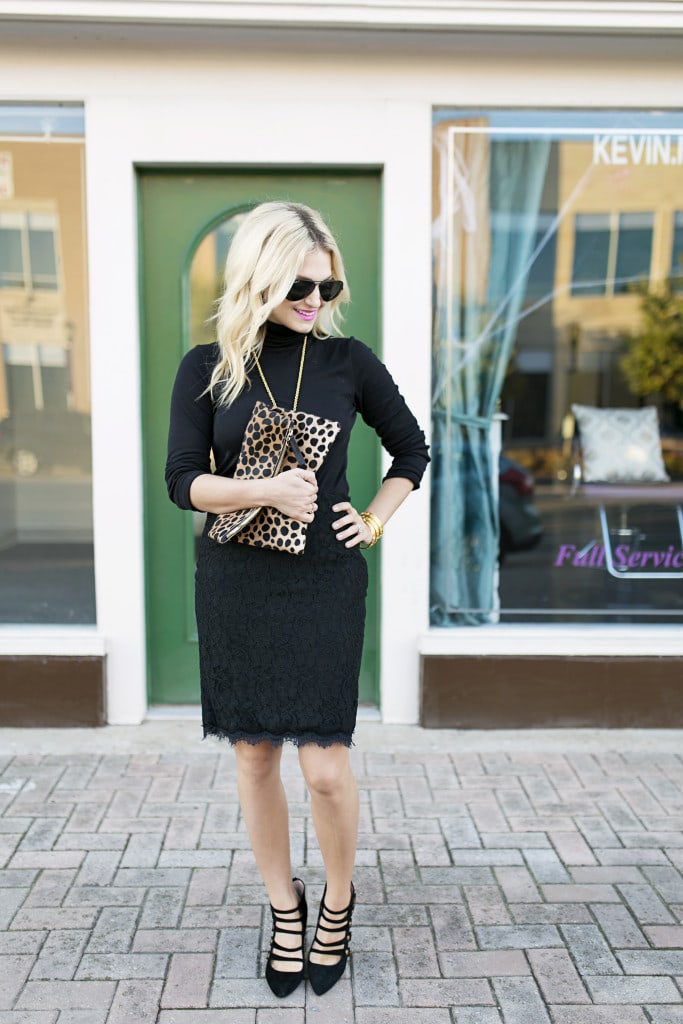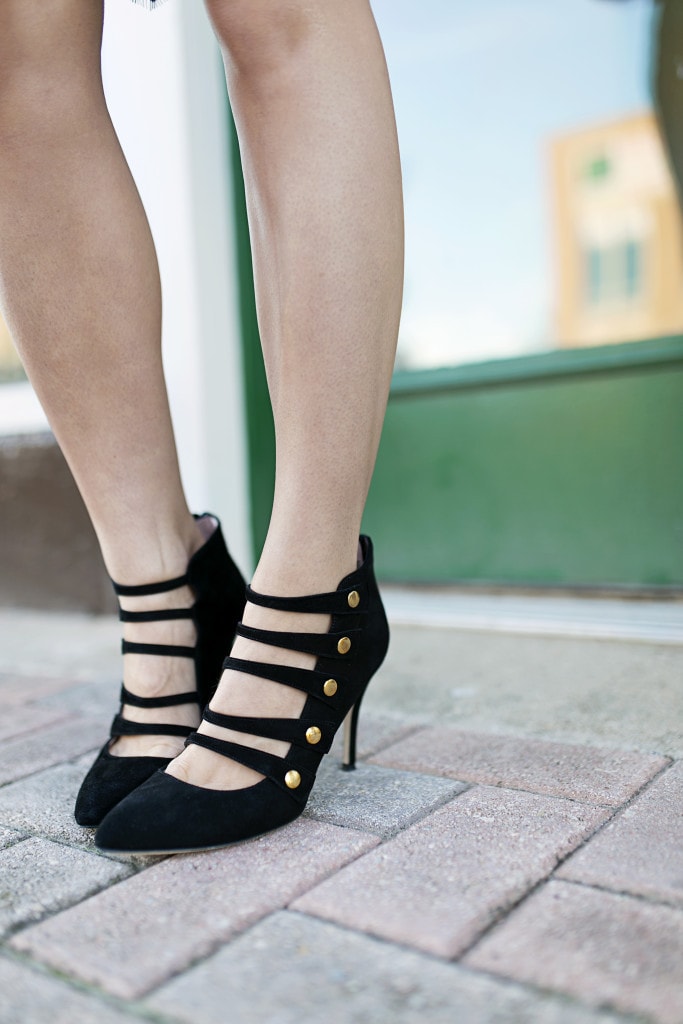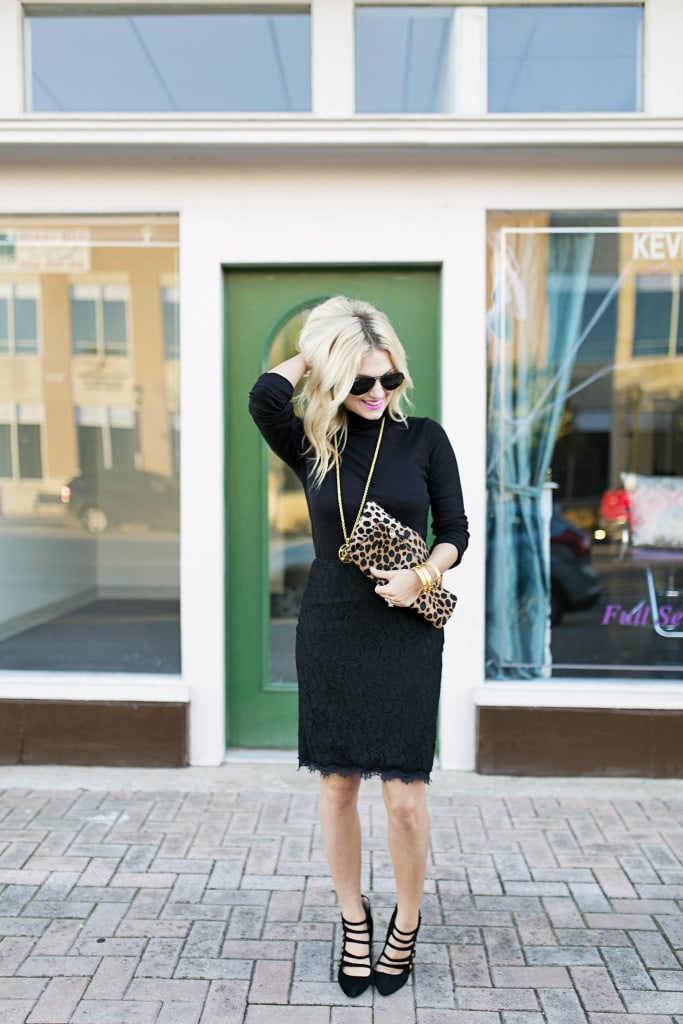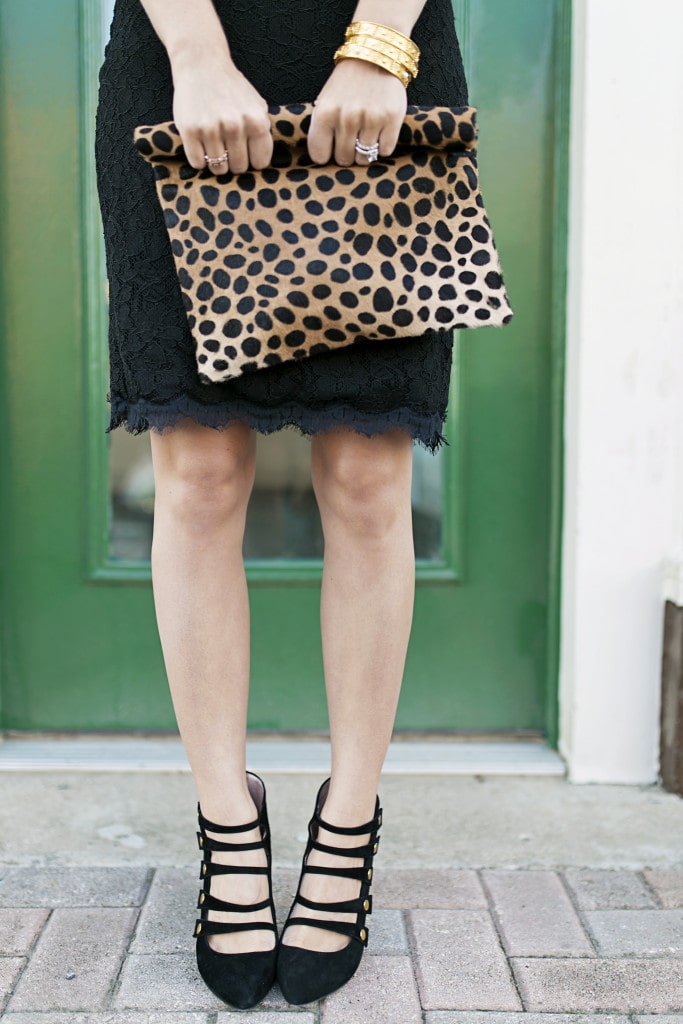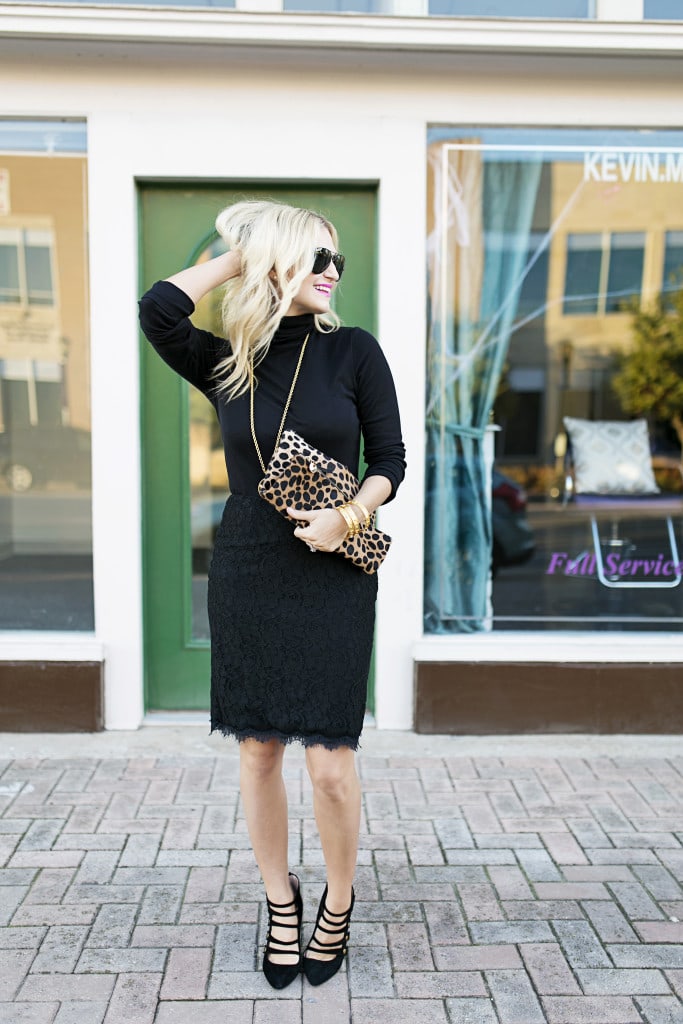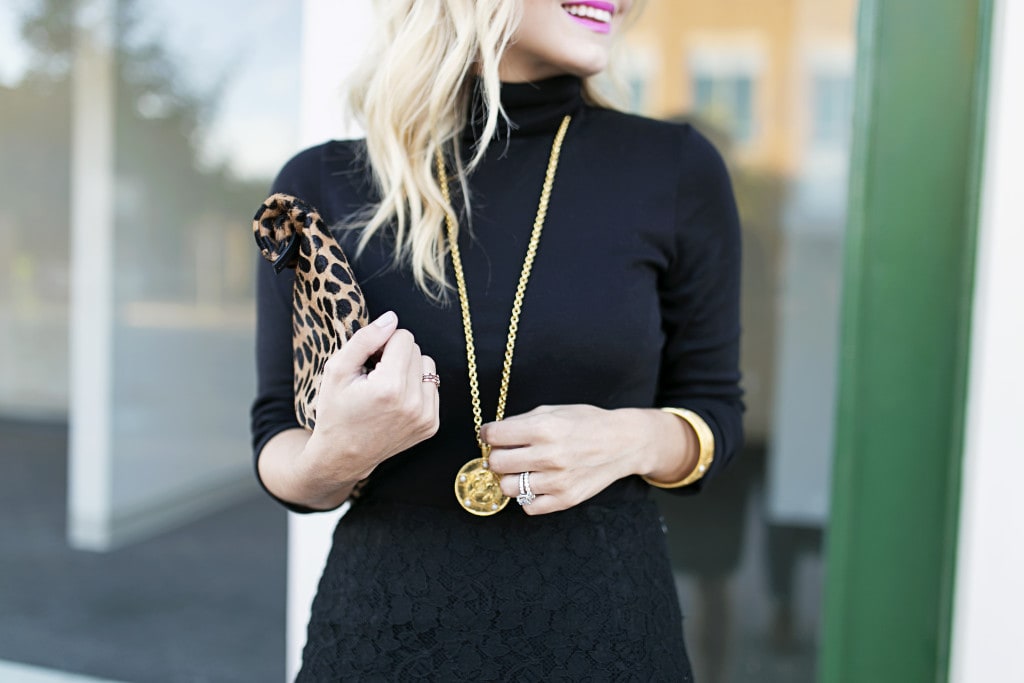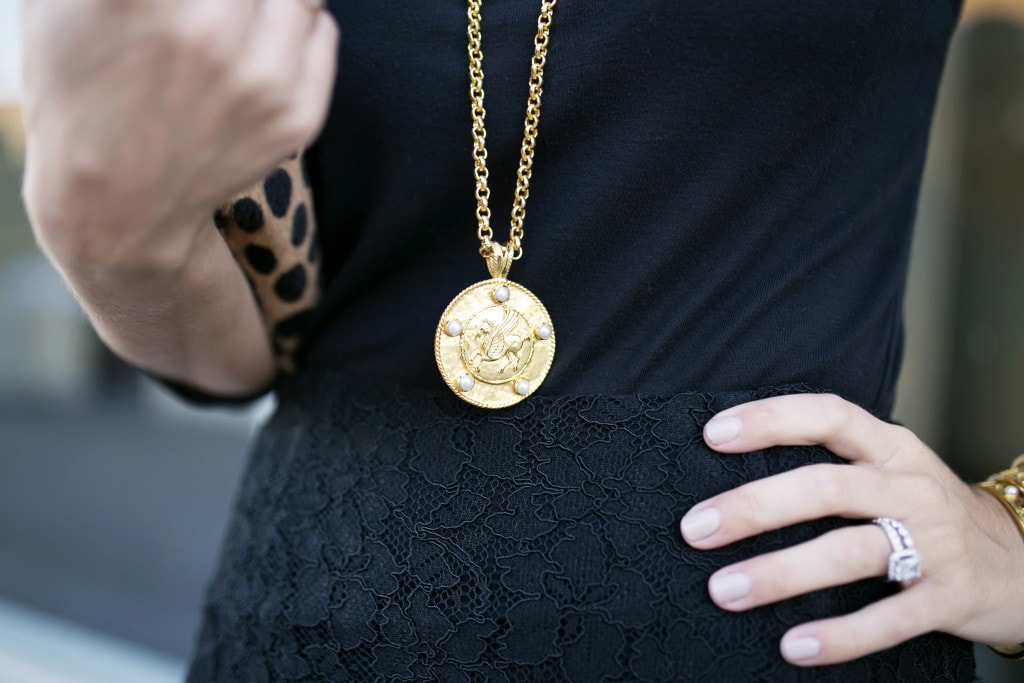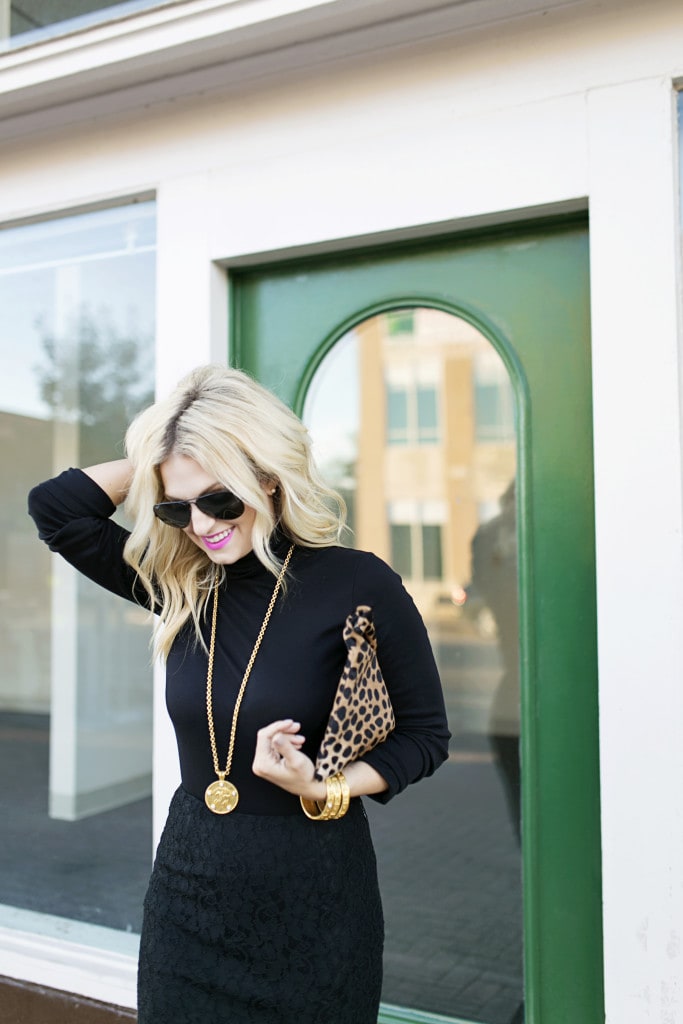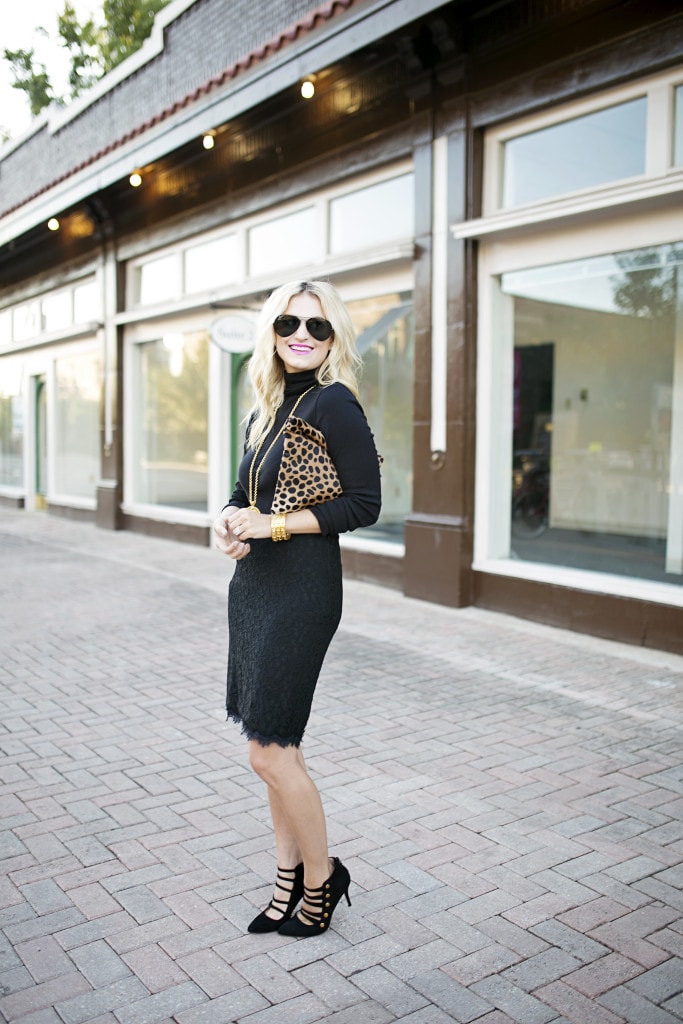 Skirt: DVF [on sale!!], Similar, Similar | Top : Nordstrom | Shoes: Kate Spade [c/o] | Necklace: Julie Vos [c/o] | Bracelets: Julie Vos [c/o] | Sunglasses: Ray Ban | Lipstick: Nars [Schiap] | Bag: Clare V.
Photography by: Angie Garcia
---
I always get the Sunday sads! I just can't stop thinking about my never ending to do list and the fact I have to break up with Netflix for the next 5 days to get some work done. 😉 Even in high school I remember being so overwhelmed with school projects/tests for the week I was always so confused when my classmates were on Facebook freaking out over an NFL game. I was over there like, "Who cares what Tony Romo did! Did y'all not finish reading Wuthering Heights, because I did and I'm still confused…"
But seriously…
I read the book. Wrote a paper. Did a project and 7 years later I still don't want to touch that novel ever again…. #scarredforlife
But anyways, if you're like me you just need a little bit of extra confidence on a Monday to get over your to do list! My favorite trick for that is a one-tone work outfit that instantly makes you feel chic. I like to start with the shoes and work my way up. Pick a nude flat or a black heel and stay in the same color palette. I'd been wanting an easy heel to walk in that had a little edge to it. I typically have a lot of my meetings on Monday and am always running around Downtown Dallas and need something comfortable. I found these Navia Heels from Kate Spade and knew they were it! My first thought was work wear, but now that I have them I also want to pair them with tights and a full skirt for holiday parties and Christmas Eve service.
In terms of an investment heel Kate Spade is an amazing designer for work wear, without being overly pricey. Every pair of shoe I've had from her line lasts for years without wear and tear, which is typically something you find with a line costing more along the lines of your apartment rent. I love the Licorice pump if you are just starting your line of work [they are super comfortable!] but these I have are such a fun addition that can still be made conservative in a dressier environment.
A fitted turtleneck is a must for fall/winter and also work wear. You can throw a blazer over it for a meeting, but the fit allows you to feel conservative while remaining young. I also love this Julie Vos pendant because it doesn't make any noise which I know men in your office appreciate! haha!
So throw on one shade with some Kate Spade heels and beat those Sunday sads and to do list with a chic look! Thanks so much for stopping by!


Brought to you by Kate Spade. All opinions are my own.