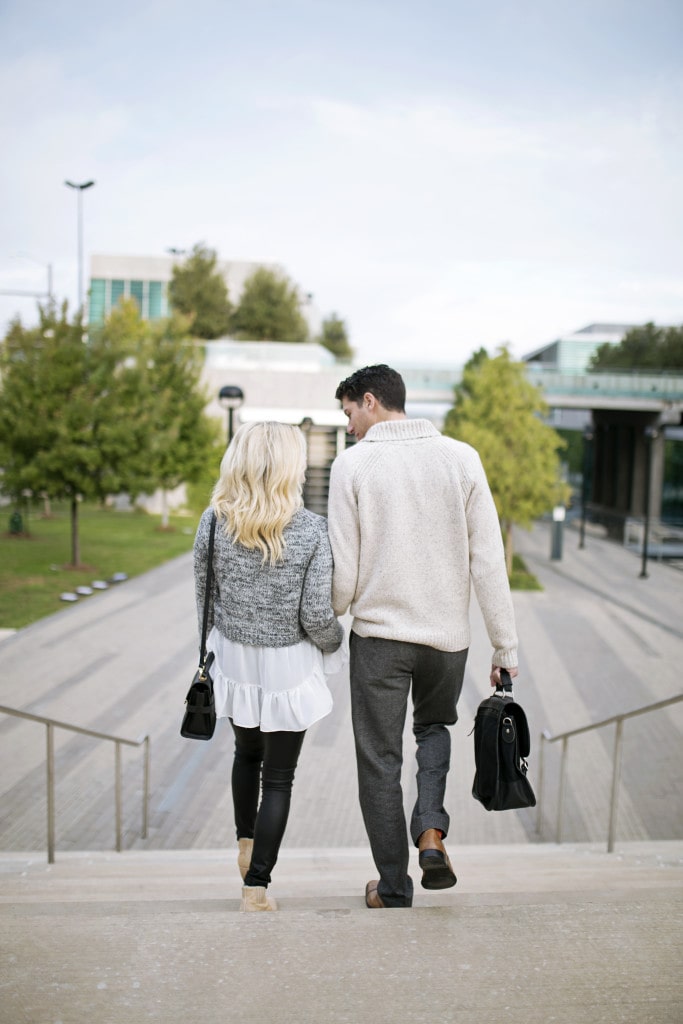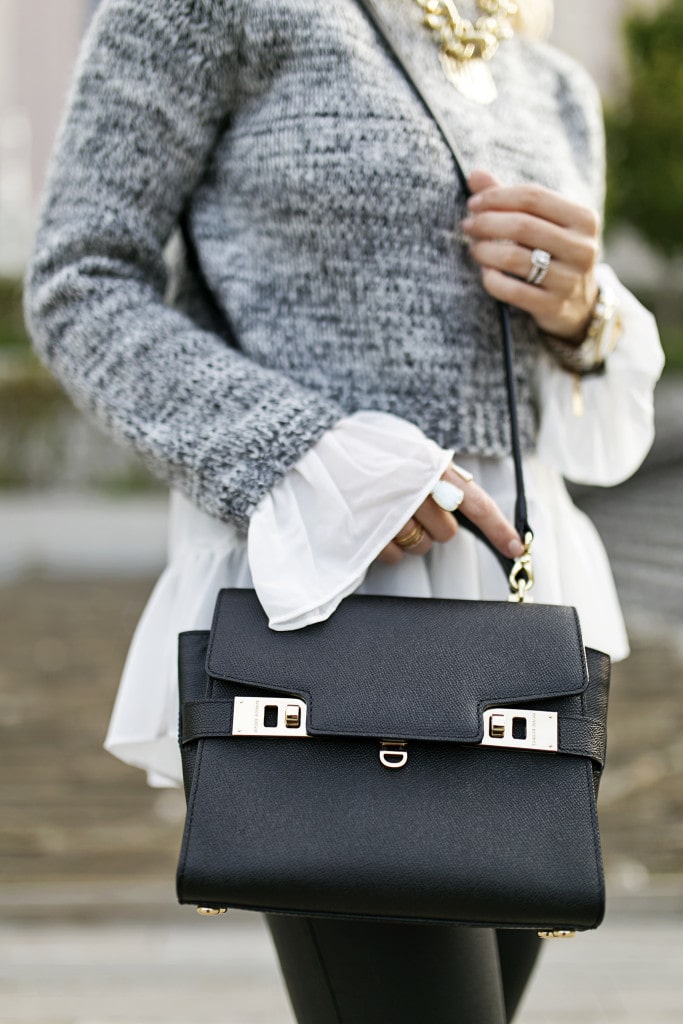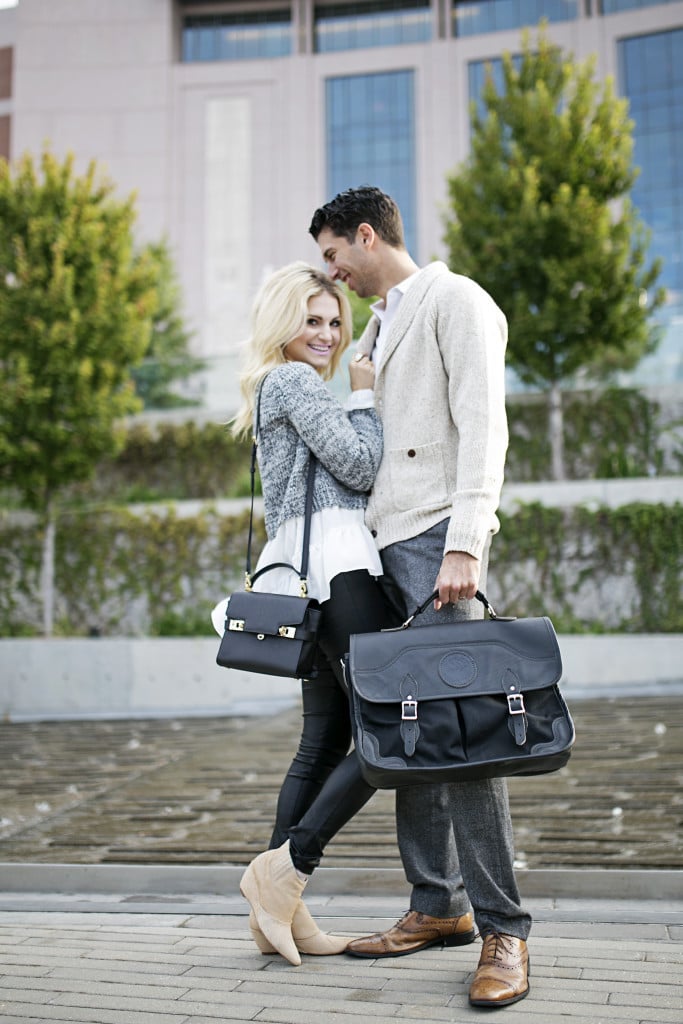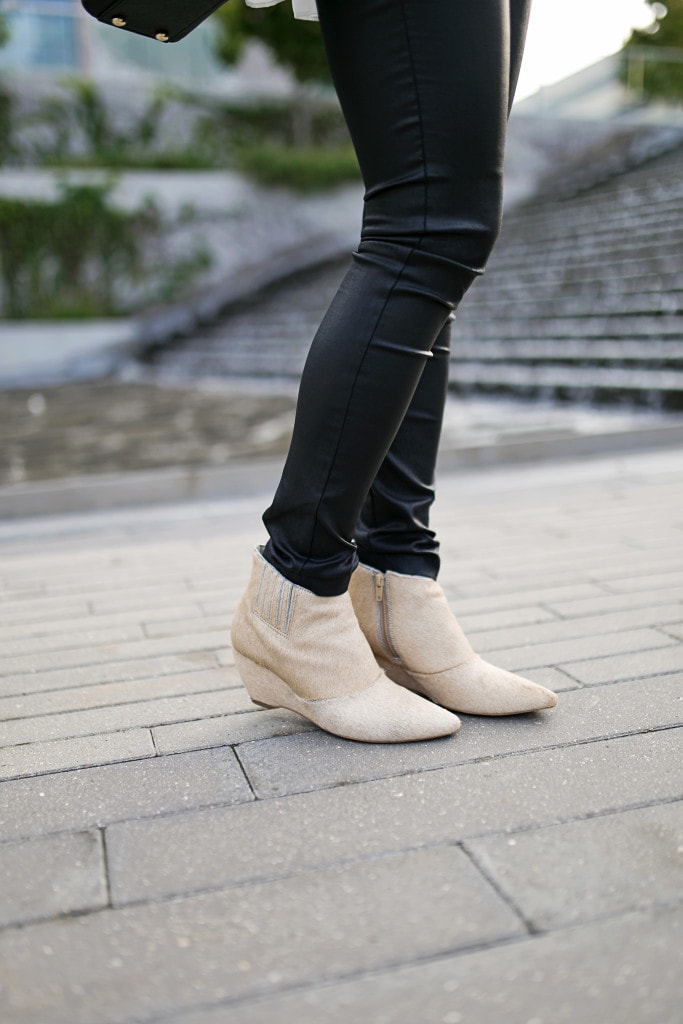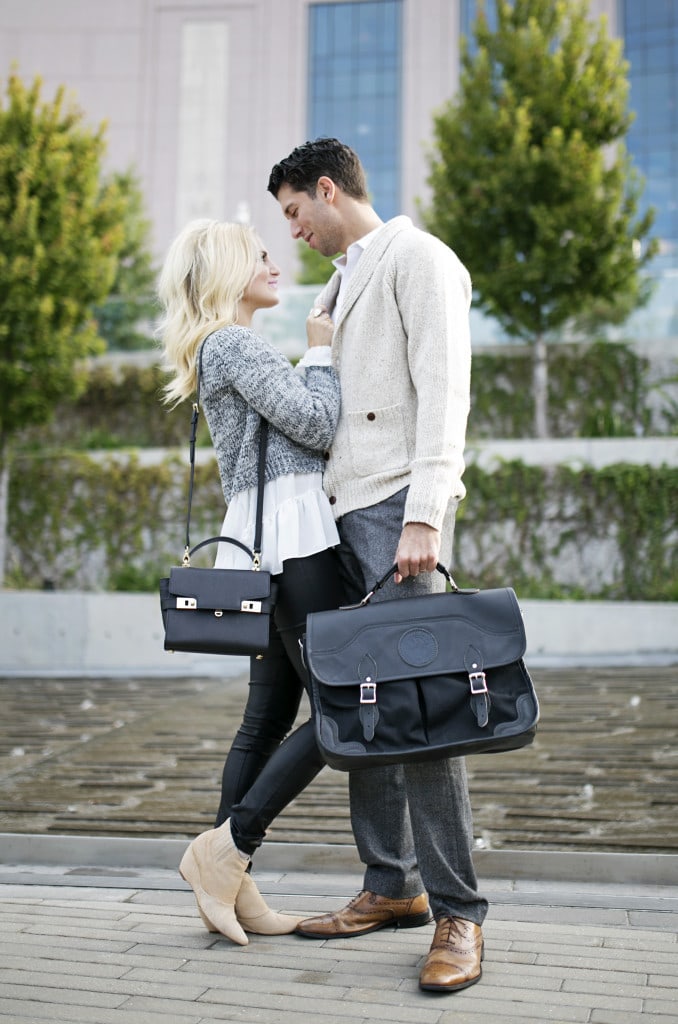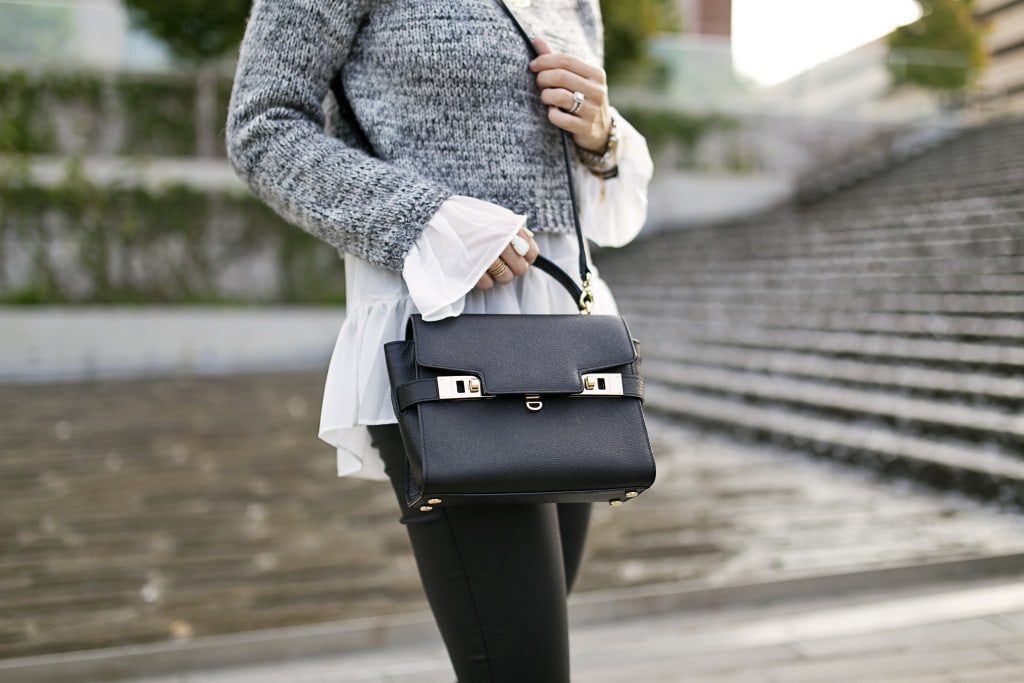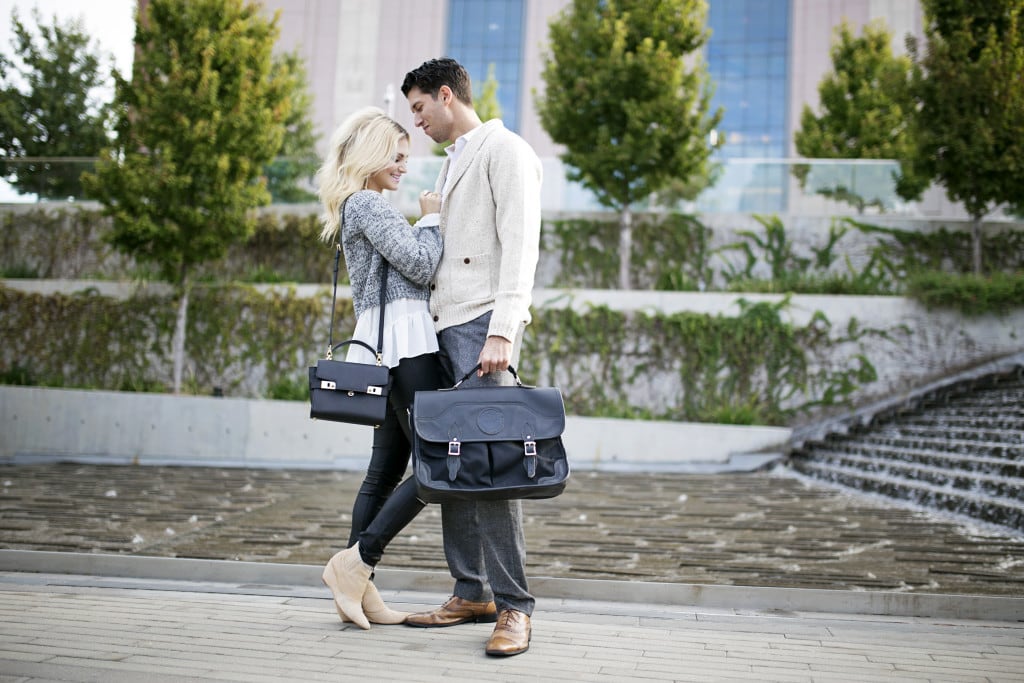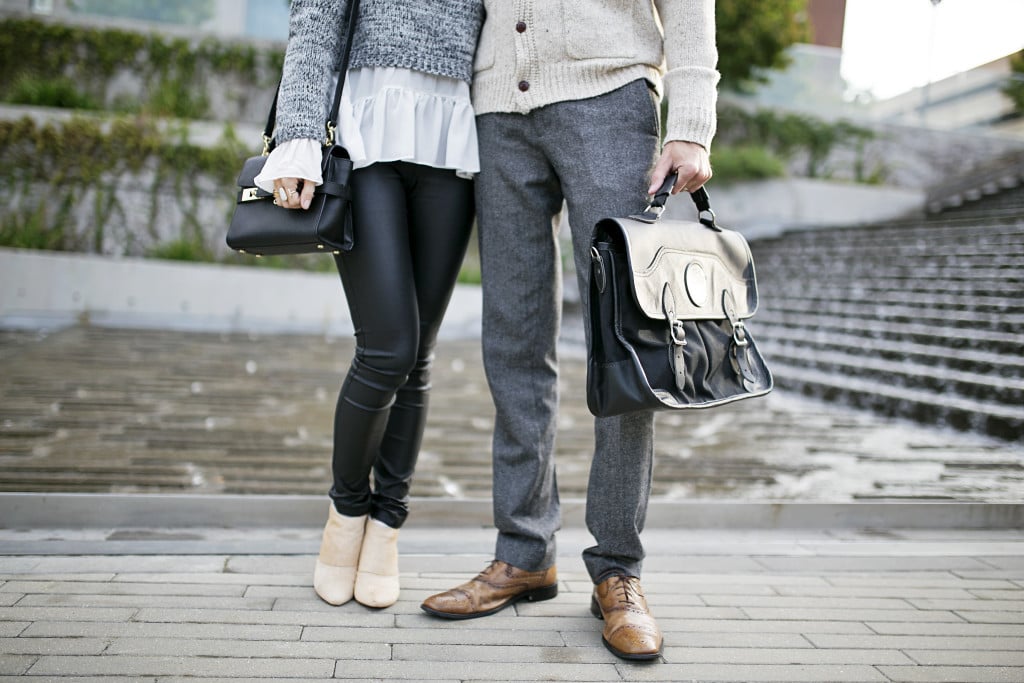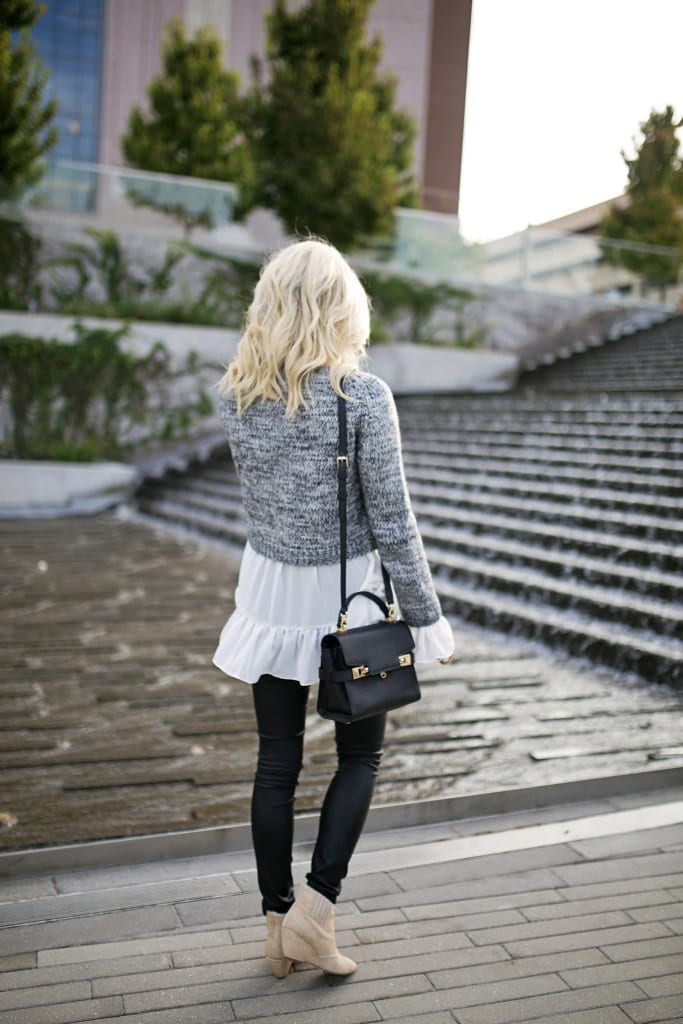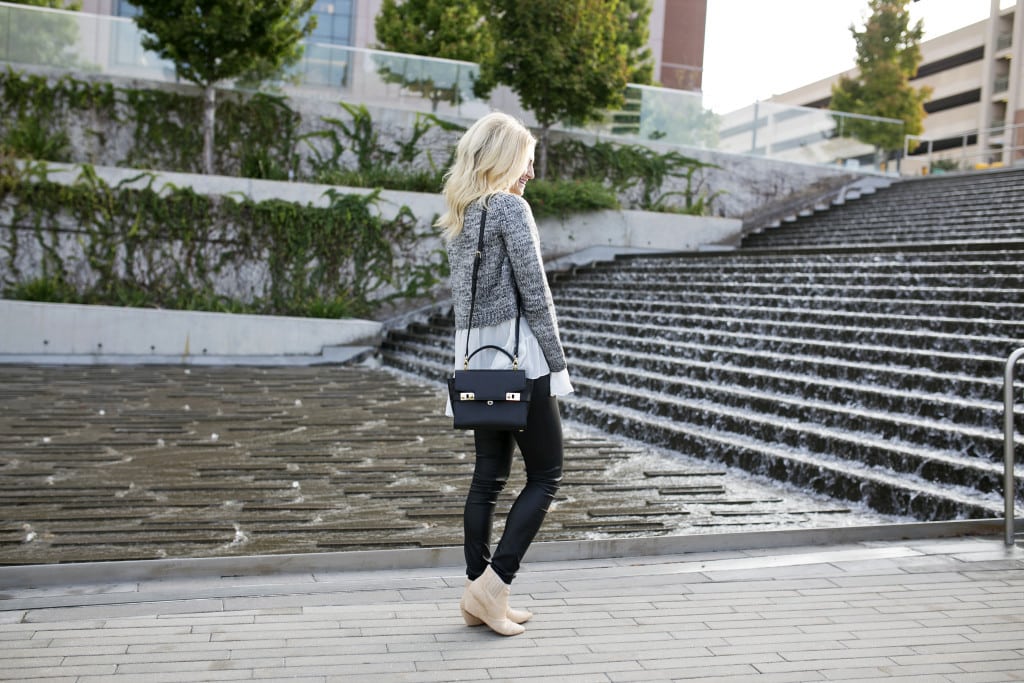 Sweater: Shopbop | Shoes: Riffraff [c/o] | Leggings: Shopbop | Bag: Henri Bendel [c/o] | Rings: Kendra Scott [c/o], Baublebar [c/o] | Watch: Michael Kors
Paul's Sweater: J.Crew | Paul's Pants: J.Crew | Paul's Shirt: J.Crew | Paul's Briefcase: Duluth Pack [c/o]
Photography by: Angie Garcia
---
Happy Thanksgiving! I'm not a big New Year's Eve [or Halloween] girl. I get tired around 9 p.m. so NYE exhausts me and am a germaphobe so I never ate my candy from strangers growing up. Instead, I always feel like Thanksgiving is my time of year to reflect not only on what I'm thankful for, but also the things I want to appreciate even more the next year.
I especially want to thank you all for your love and support this year! From sharing in my excitement with our engagement, to supporting me every step of planning my wedding and listening to all my silly snapchat stories in between. I started COF with my best friend so that we could create a blog that felt like the friend you get advice from through a website, and the ironic thing is I continually feel like you all are my girlfriends! I know you have so many ways you can spend your down time and the fact you take a few minutes to spend it on my blog is truly an honor.
I wanted to share a few photos from Paul and I's recent shoot! Paul had been wanting a more casual work bag and so I worked with my friends at Duluth Pack to get him this briefcase, which is what he is carrying in all the photos! 🙂 I've also been getting tons of questions about these booties! They are from Riffraff and they have been on my "things to buy" bookmarks for A YEAR. They came in stock on Riffraff and so I had to get them! They are so so comfortable and I wore them all around Scottsdale.
If you also shop on Black Friday, you don't have to go out and about! I've been working on all the sale sand codes so you can get the same deals but from your bed! 😉 Check back tomorrow to get your presents for others!
Have a wonderful Thanksgiving! May you and your family be so blessed!