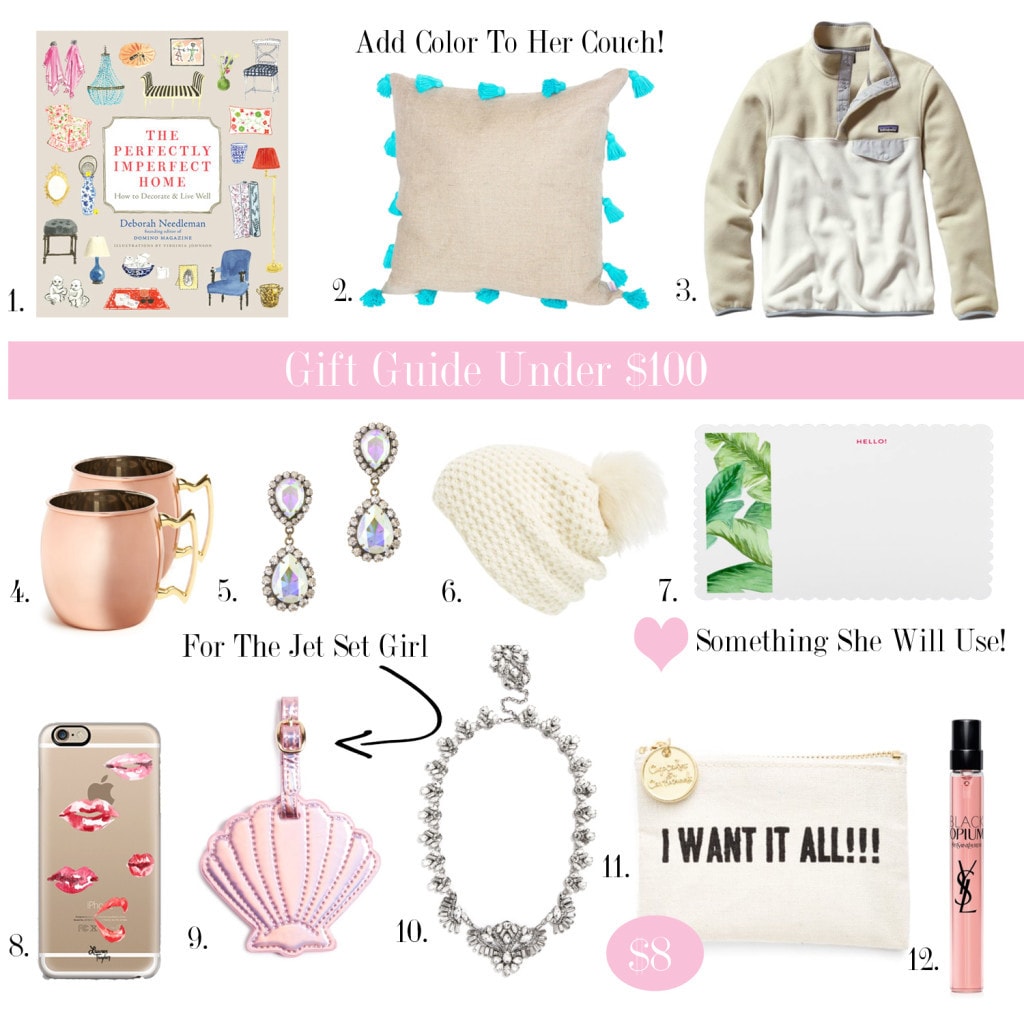 1 | 2 | 3 | 4 | 5 | 6 | 7 | 8 | 9 | 10 | 11 | 12
---
I had every intention to make homemade gifts this year! Cinnamon butter, pumpkin bread and cookies were on my list! But then, Black Friday was so good and I couldn't not buy gifts, too. Sorry, husband.
But that's why I love gift guides under $100! Gifts for coworkers, sorority sisters and old friends can quickly add up, so hopefully this little list can help finish up your Christmas shopping on budget. 🙂 This lip phone case is on my wish list [hopefully Paul reads this post 😉 ] and thank you notes are something I always run out of, but hate to purchase. These have a banana leaf touch that will make writing Christmas thank you notes even more fun. And y'all, that perfume is what heaven smells like. I'm 100% convinced. Combine the perfume with my favorite, YSL lipstick for an incredibly chic gift for your mother in law!
I hope you are having a wonderful Wednesday!! Thank you so much for stopping by!