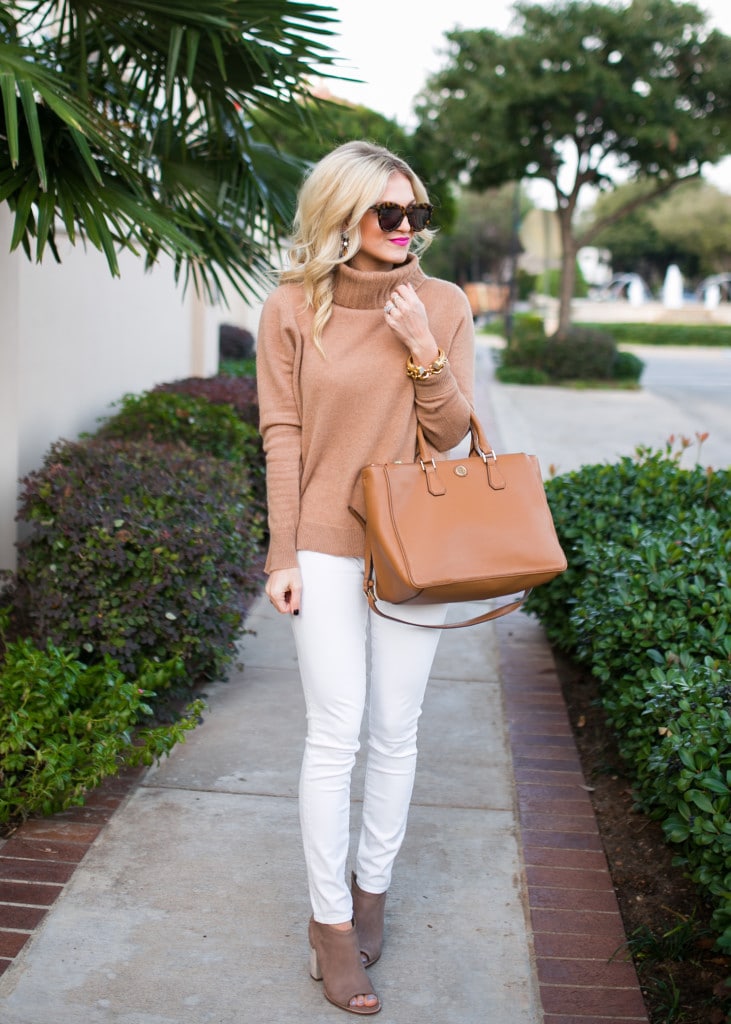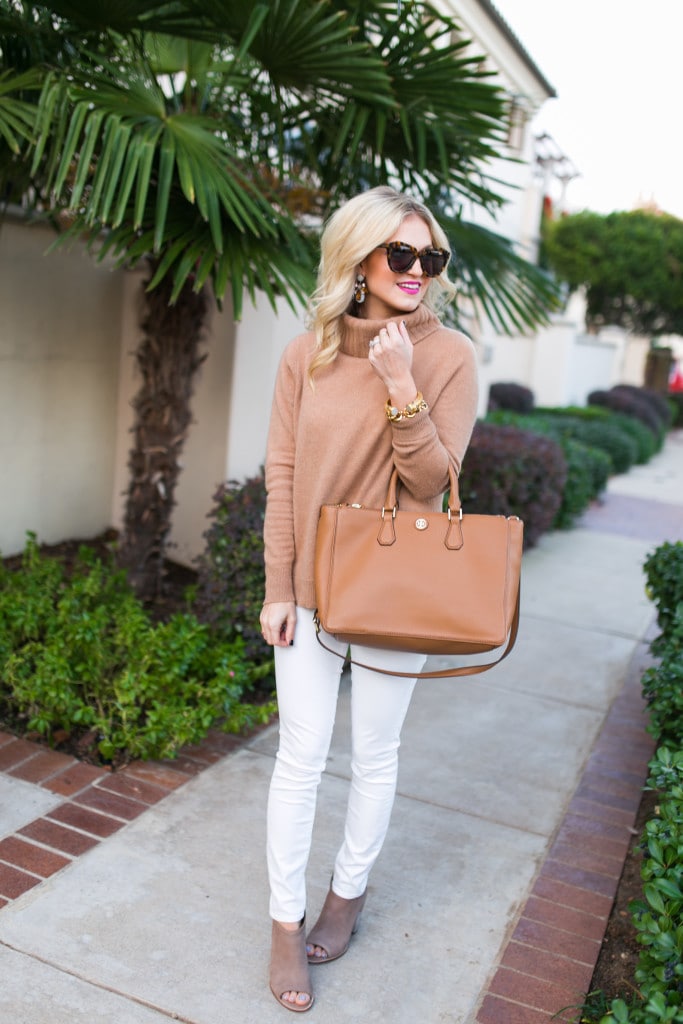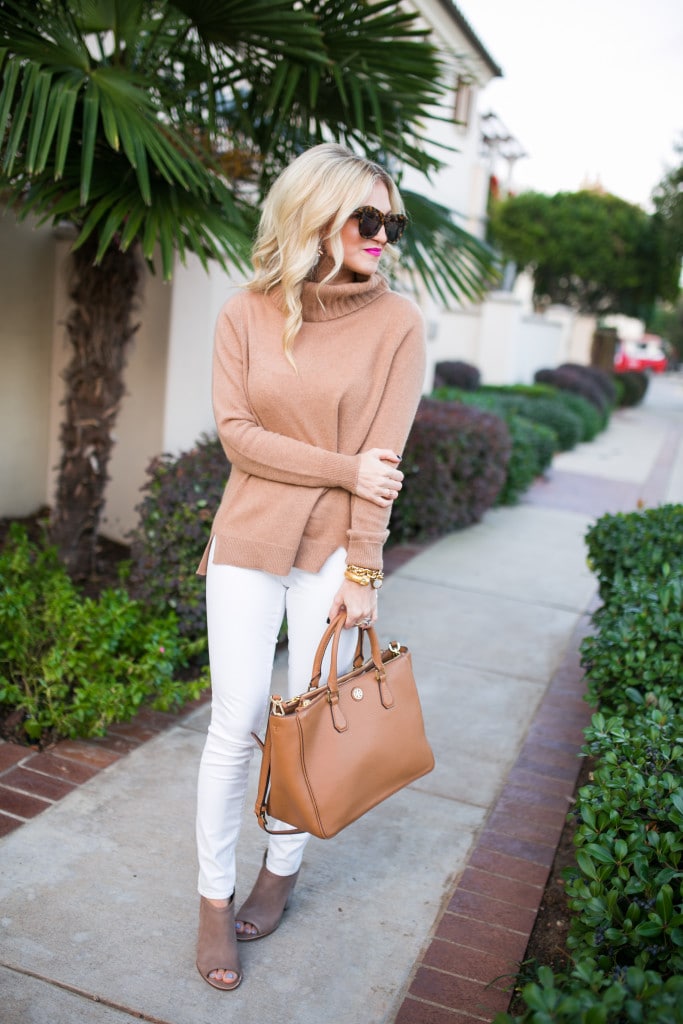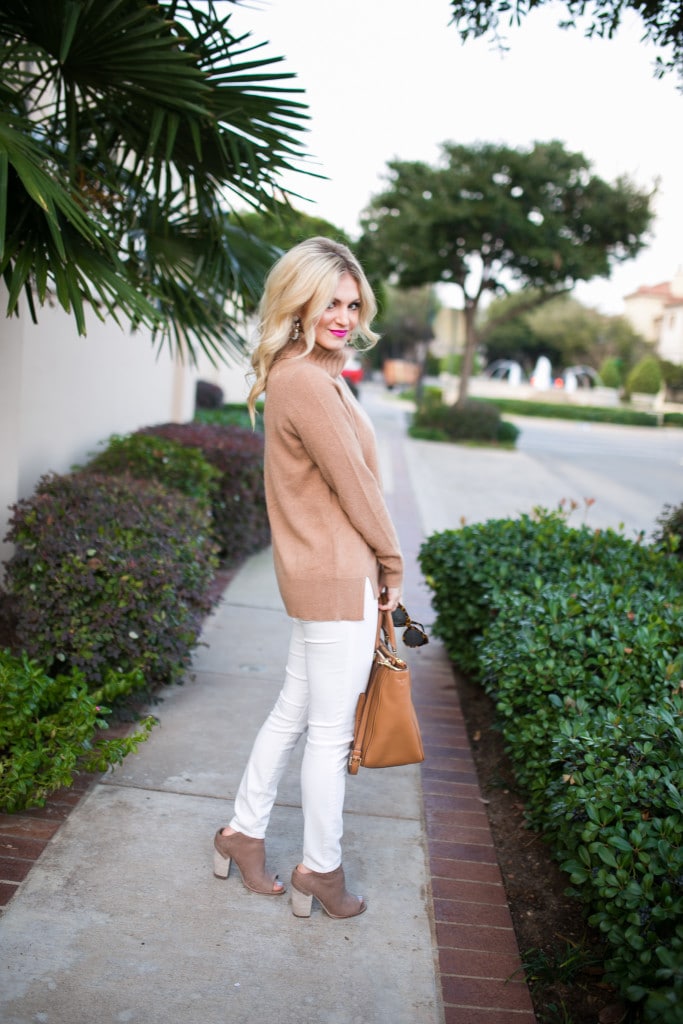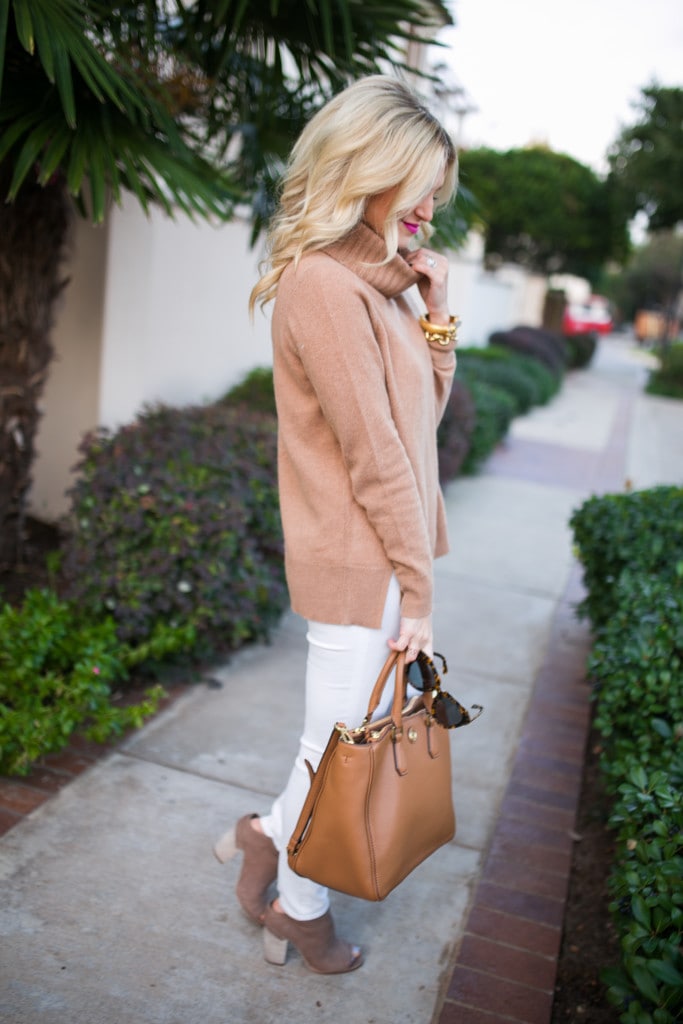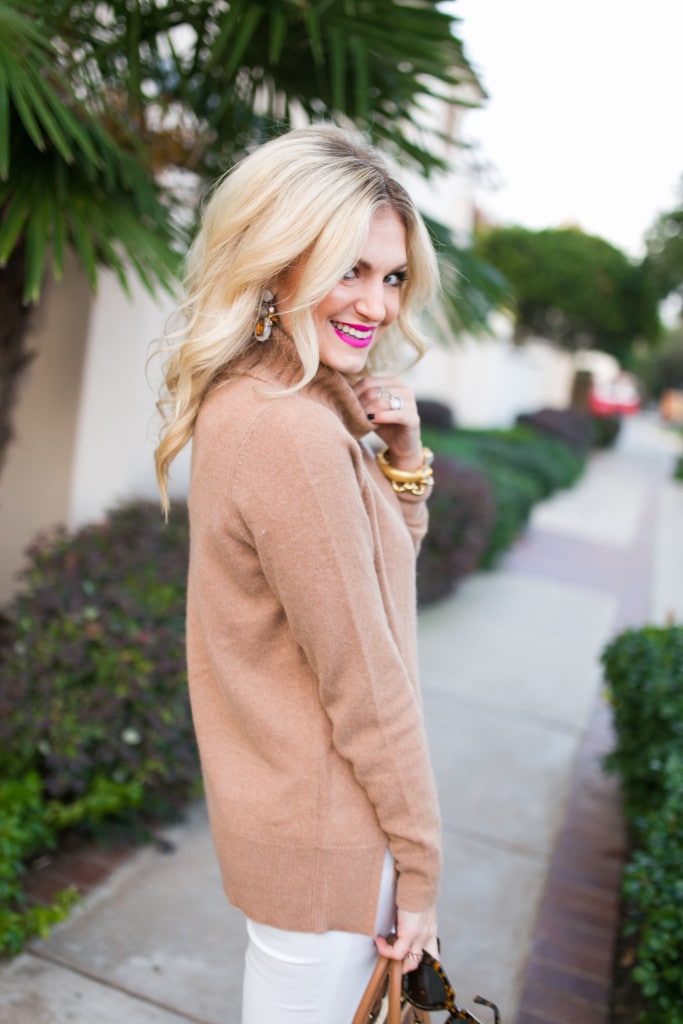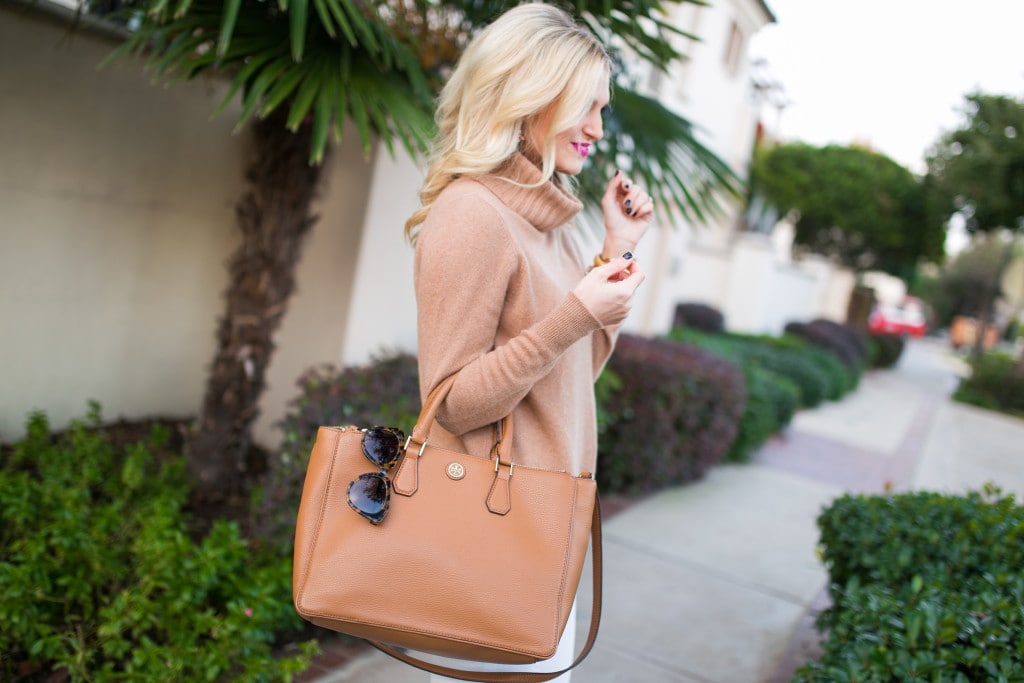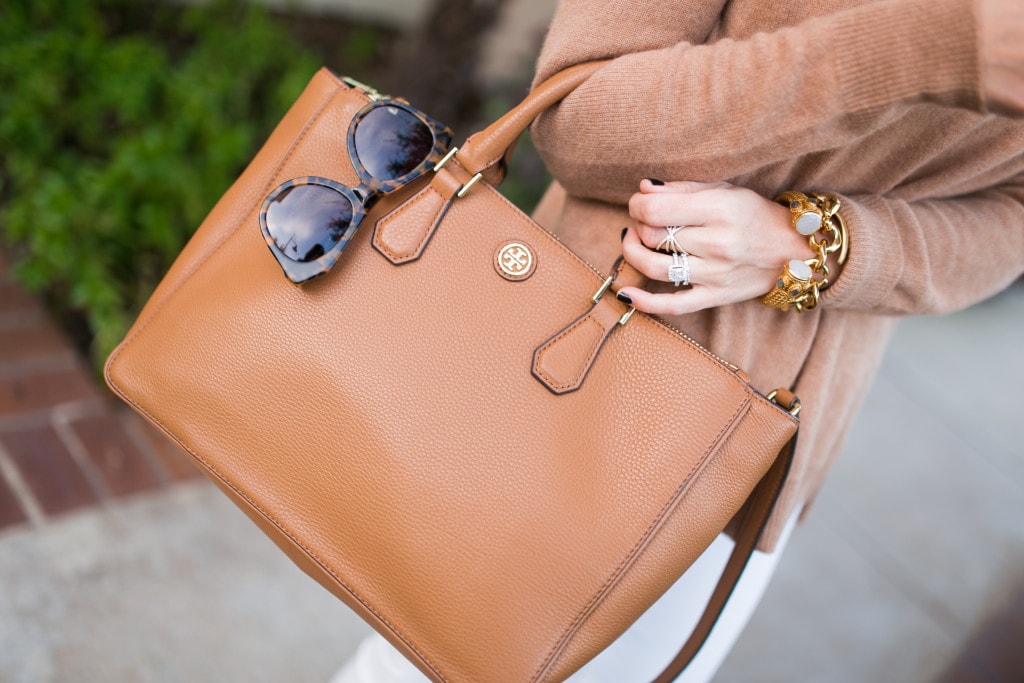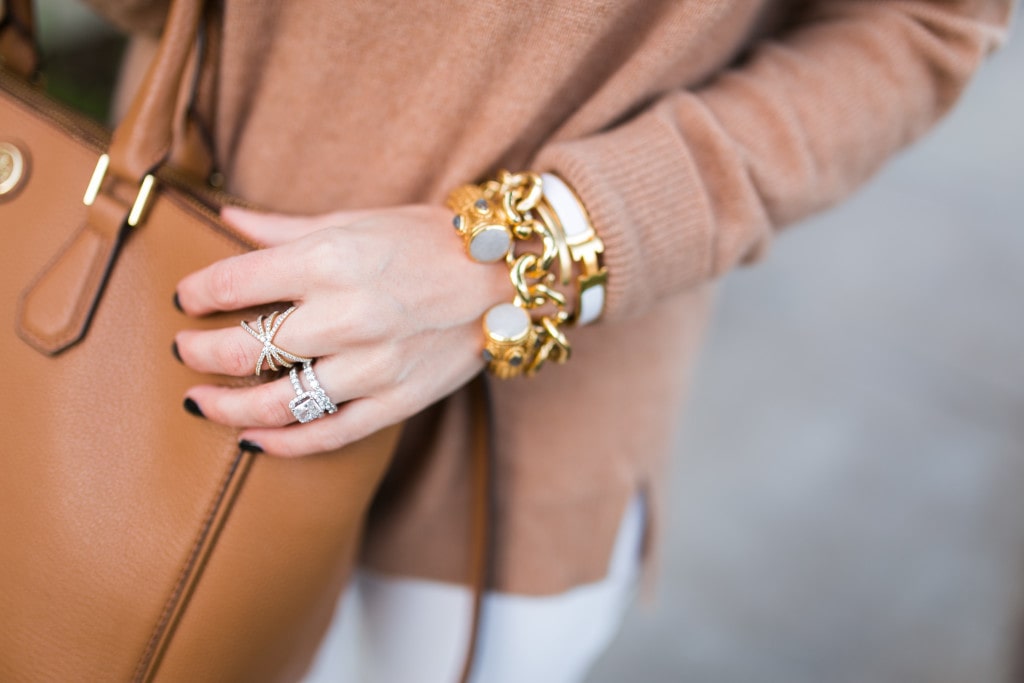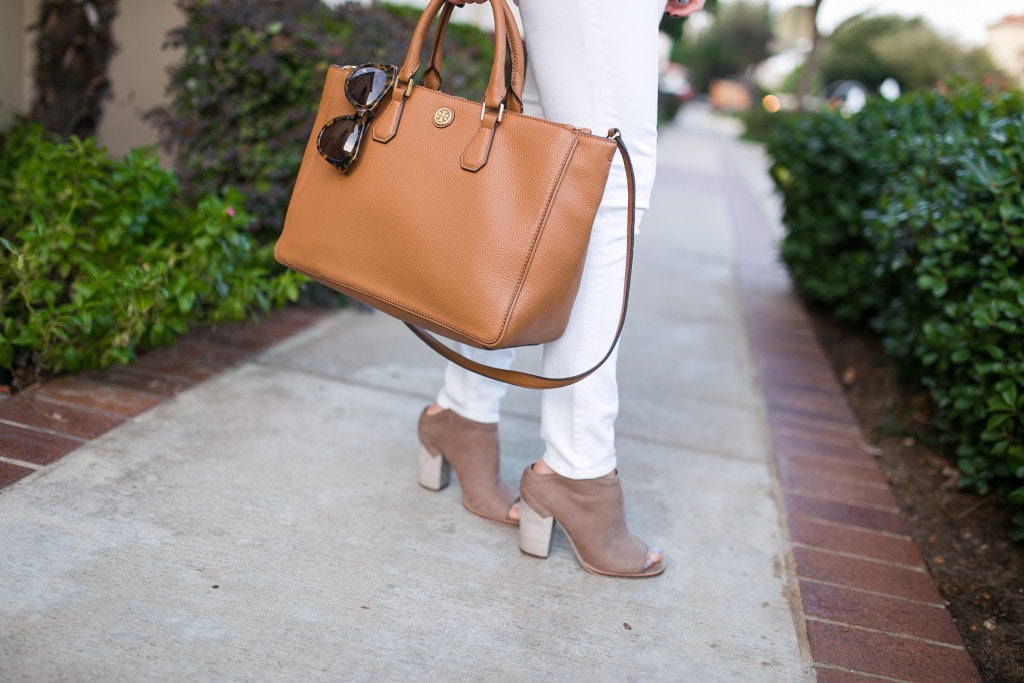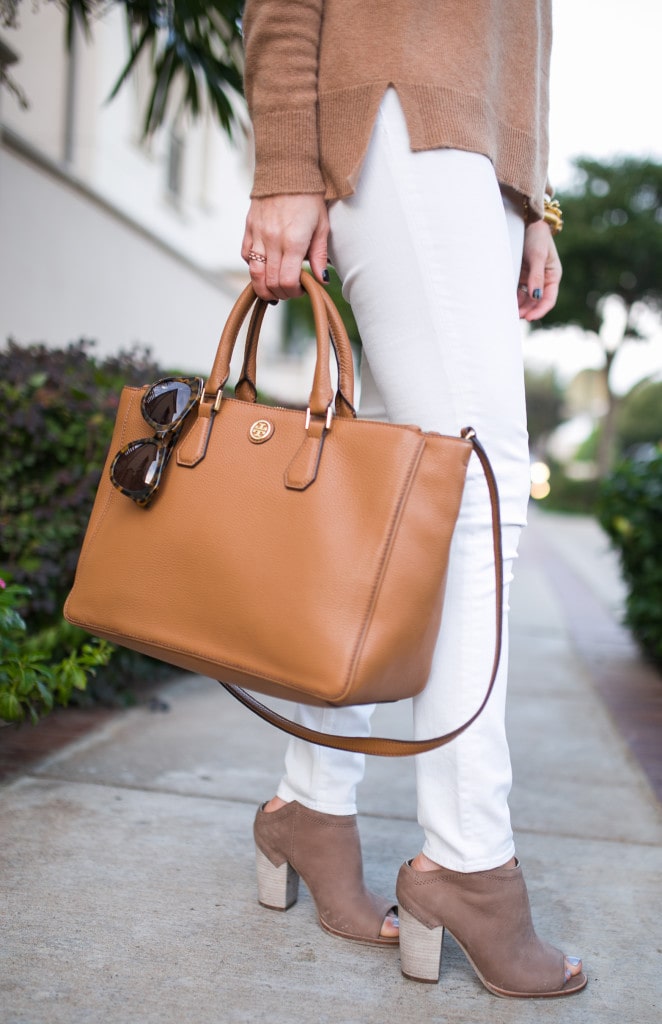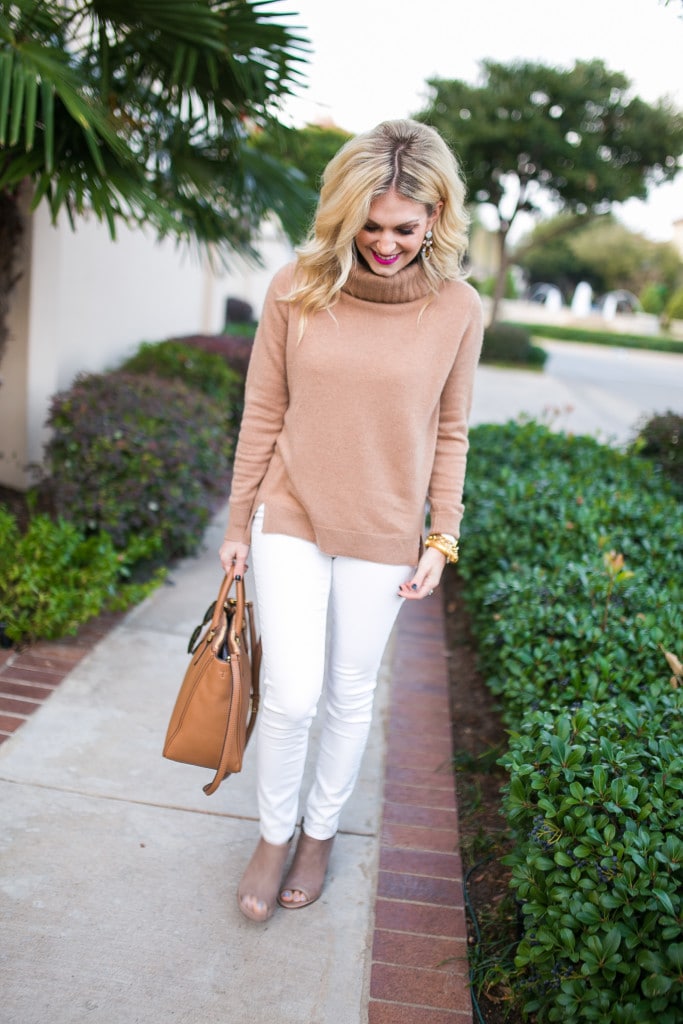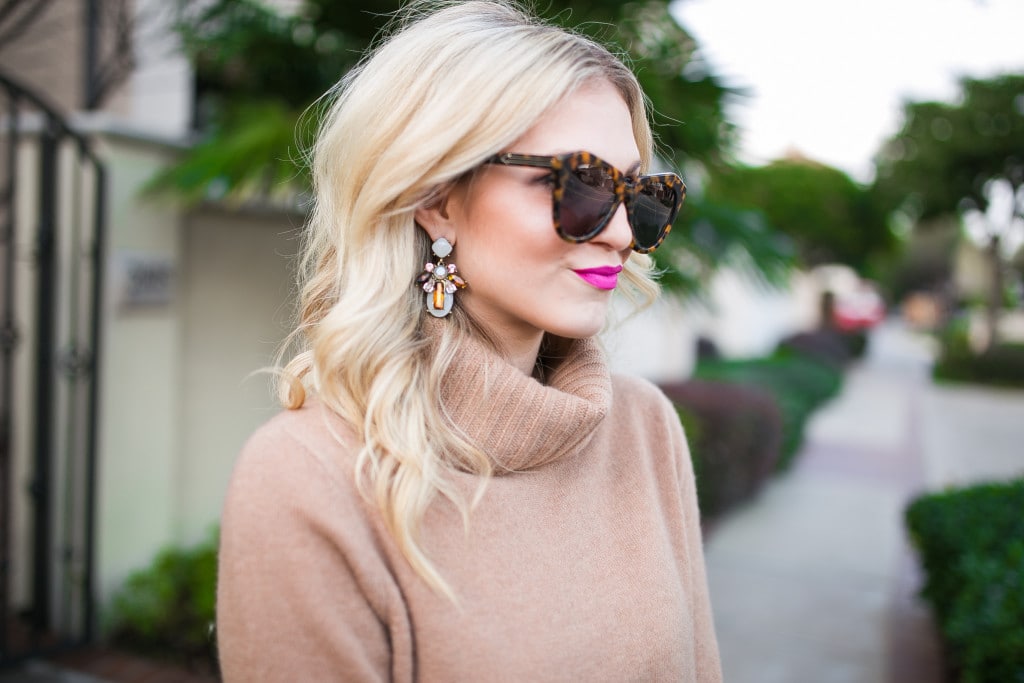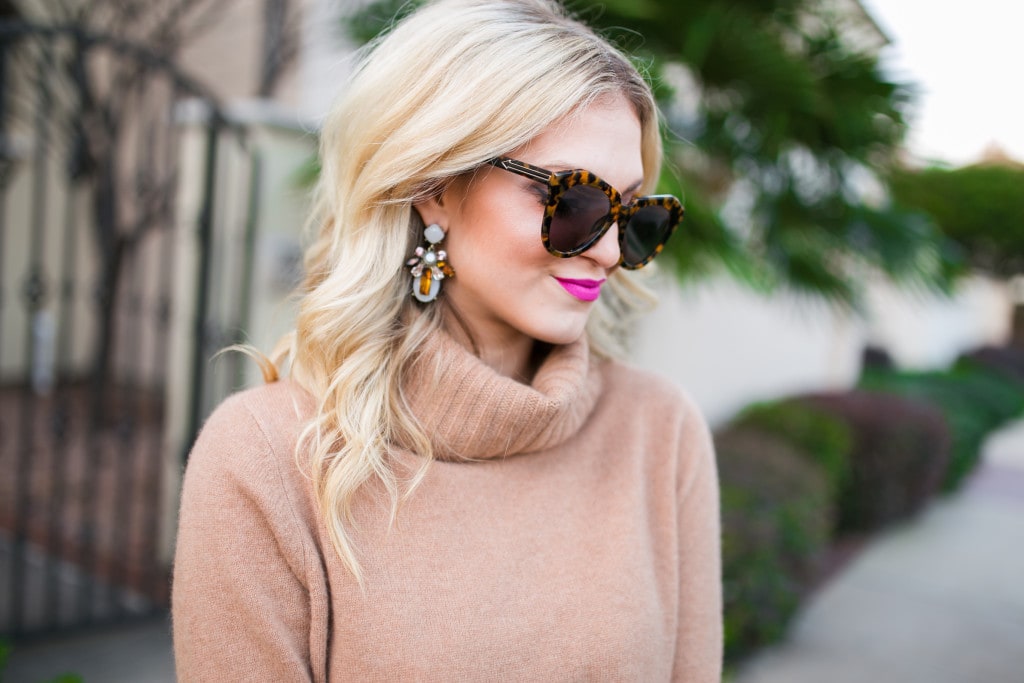 Earrings: Baublebar | Sweater: Nordstrom [this is an older version but it is same brand, material, etc] | Jeans: Nordstrom | Shoes: Nordstrom | Bag: Tory Burch [similar], Similar | Lipstick: Neon Azalea | Lipliner: Bittwersweet | Jewelry: Julie Vos, Baublebar [c/o], Hermes | Sunglasses: Shopbop
Photography by: Angie Garcia
---
Happy Monday, friends! I hope you had a relaxing weekend! We were busy with friends and family and trying to finish out some home renovations!
Our foundation messed up [old home problems] right when we moved from all the rain! We have a peekaboo wall in our kitchen [there are little windows peeking out by the table, it's really charming!] but the dry wall started to split. We had one part of the wall coming out further [like an overbite but with our wall, haha!] and have had to wait to fix it! The foundation had to resettle and now we are finally able to fix it. I wanted to wallpaper that wall BUT we will probably sell in two years or so [just because this was a teeny tiny starter home] and buyers don't like wallpaper. Who would have thought?! 😉
Moving on from my Chronicles of Home Depot, I wanted to share these affordable white jeans I picked up last week. I truly believe you can wear white year round [hello, Olivia Pope] it just depends on the textures! A white eyelet dress? No. White jeans with a camel sweater? Yes.
One thing I hate spending money on is white jeans. I have spent almost $200 before trying to get good quality and they still get stained, turn off white and stretch out. So I wanted to get a new pair [I had none because all mine were 50 shades of queso stains!] and not spend too much money! I picked up these for $54 and was really impressed with the fit.
I paired it with a camel cashmere sweater, and this Halogen one is a great price for the material. It's selling out quickly, so if you don't find your size I love this one too.
Thanks so much for stopping by!