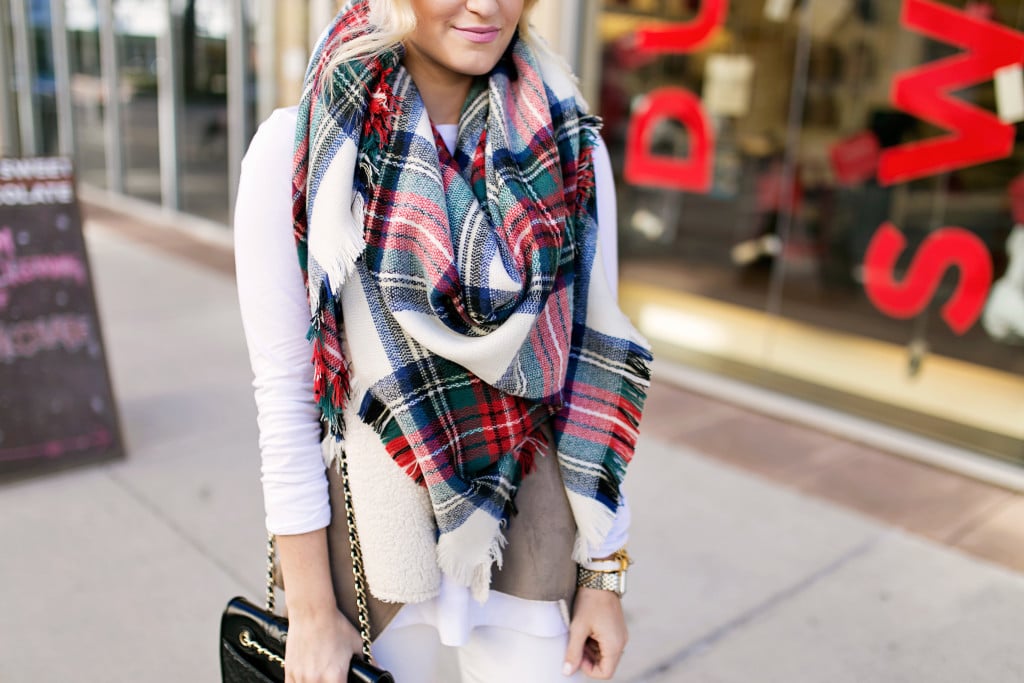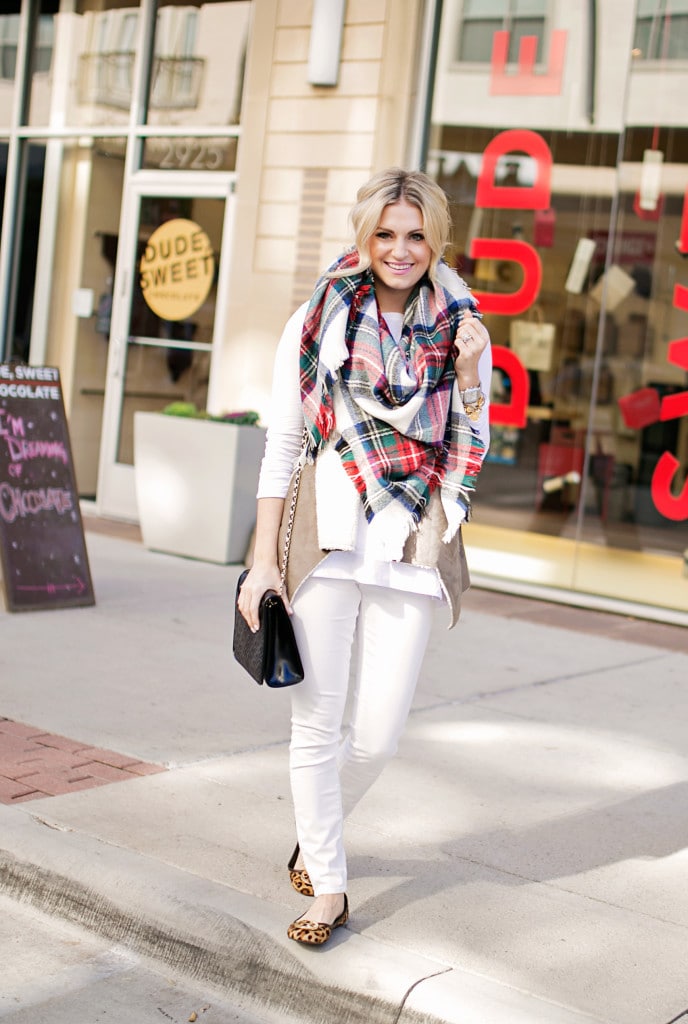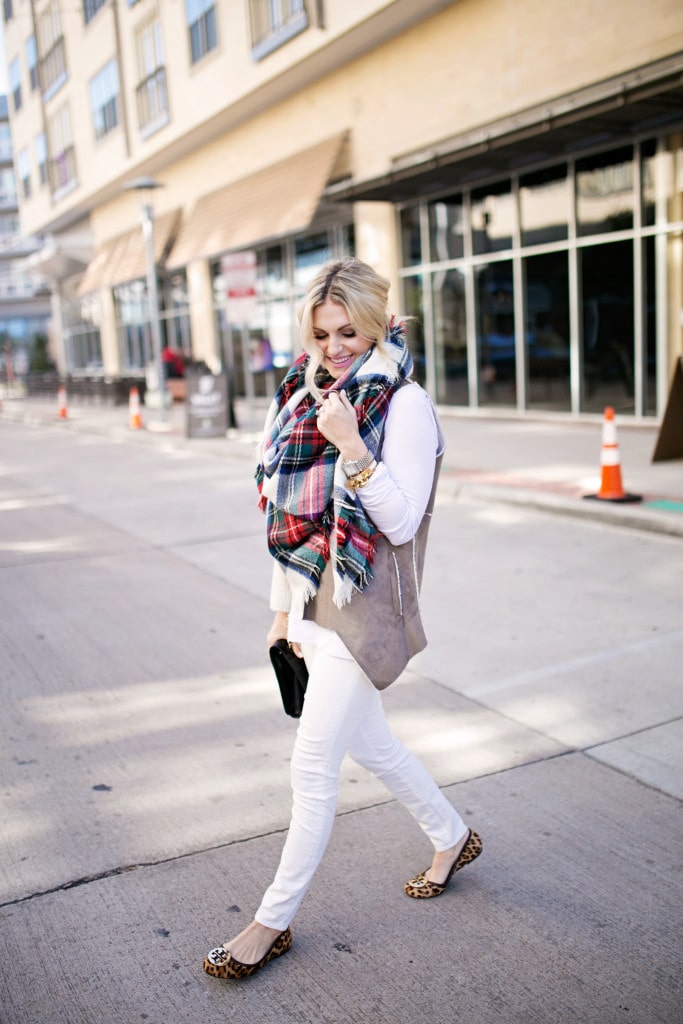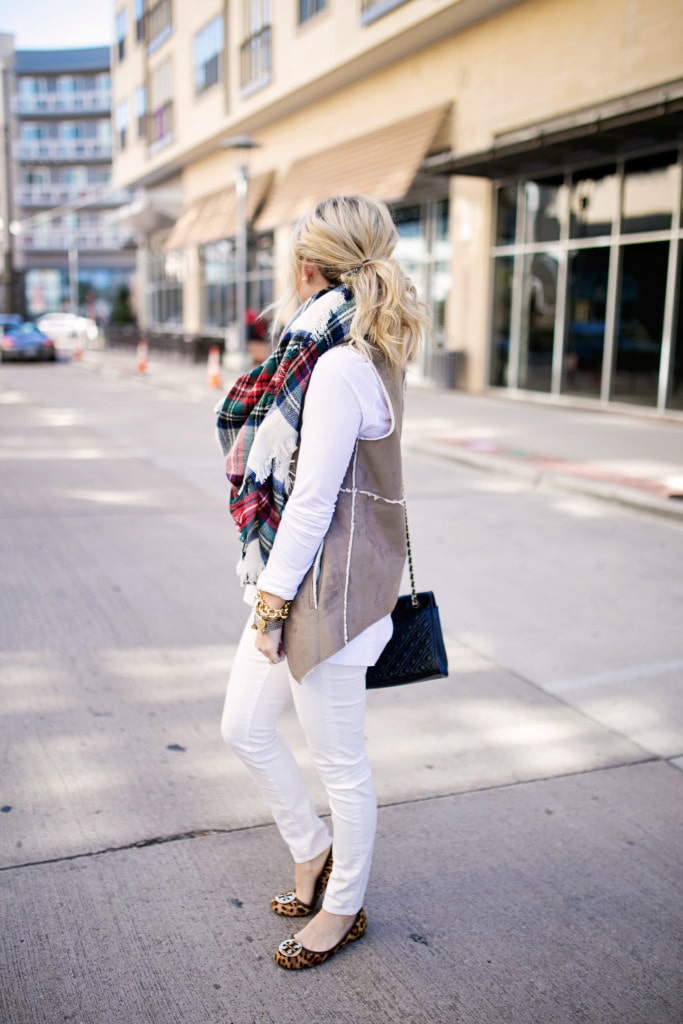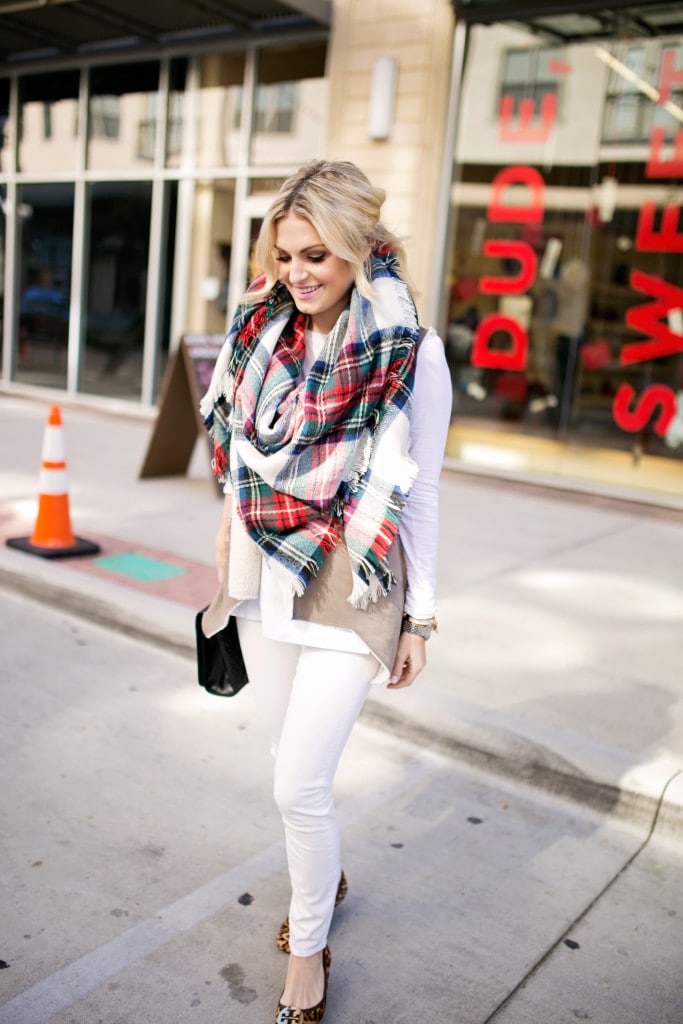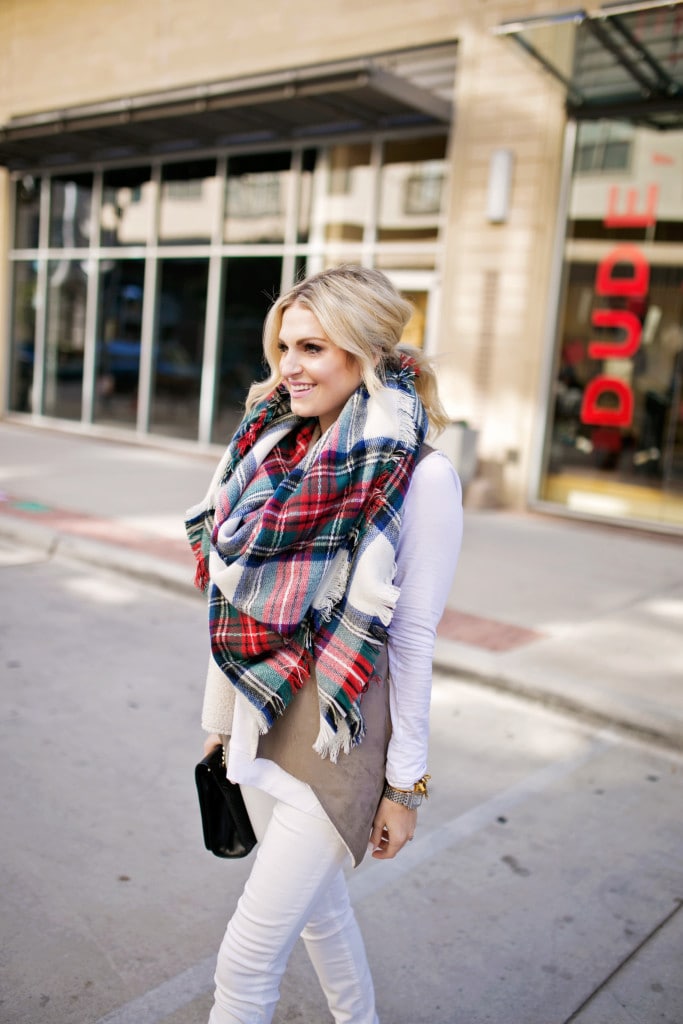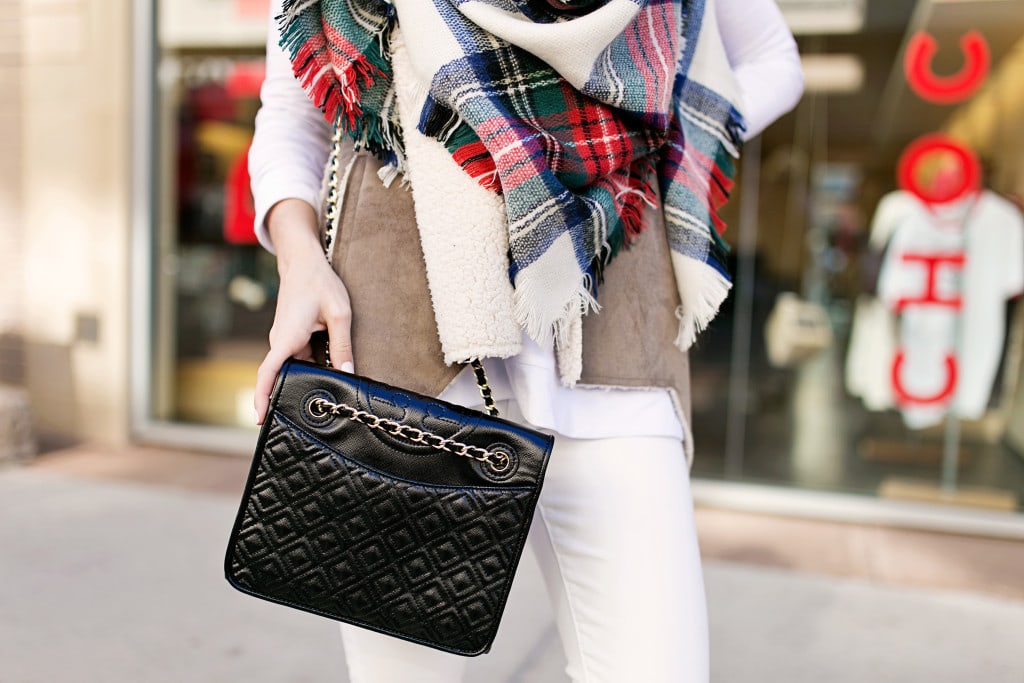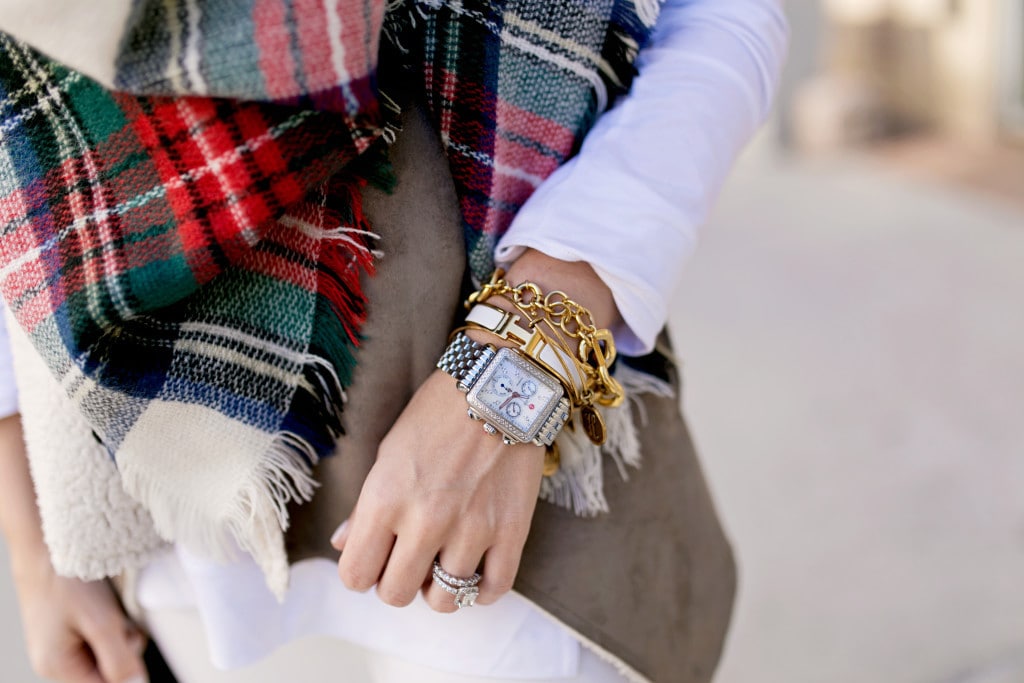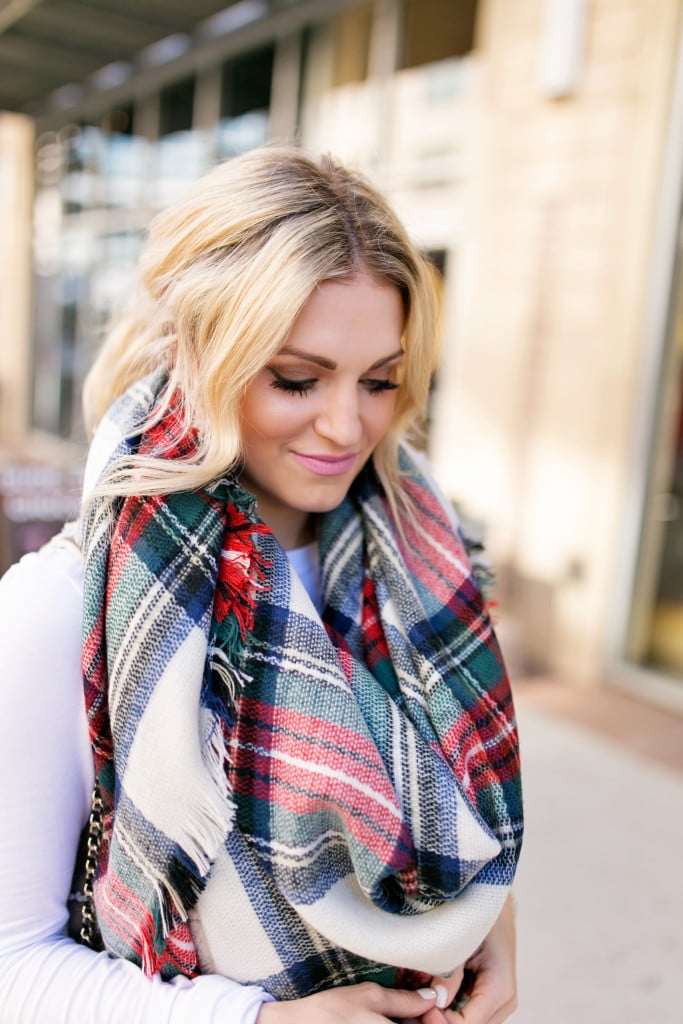 Scarf: ASOS | Vest: Similar | Top: Nordstrom | Jeans: Nordstrom | Flats: Tory Burch, Similar | Bag: Tory Burch | Watch: Michele, Similar | Bracelets: Nordstrom, Baublebar | Lipstick: Requiem
Photography: Angie Garcia
---
True story: my mom wore this scarf to my house and I was the best daughter in the world and stole it.
Technically, she said I could borrow it, but I don't foresee myself being the best person and giving it back right away! 😉 I don't always wear red but I loved the balance of cream, red, blue and green in this scarf! Colors I typically wouldn't reach for, but the neutrals blended it out, so that no one color was too harsh.
Tomorrow I'm headed off to Austin with my best friend to go visit our other college roommate! It was a spur of the moment trip, but those always end up being the best kind.
I always tell Paul if we have to move anywhere in Texas I'll move to Austin! The homes are so incredibly beautiful [but the prices make me want to keel over] and this girl loves the shrimp tacos at Hula Hut.
P.S. if you live in Austin I'm bitter jealous y'all have the best shopping in all of Texas.