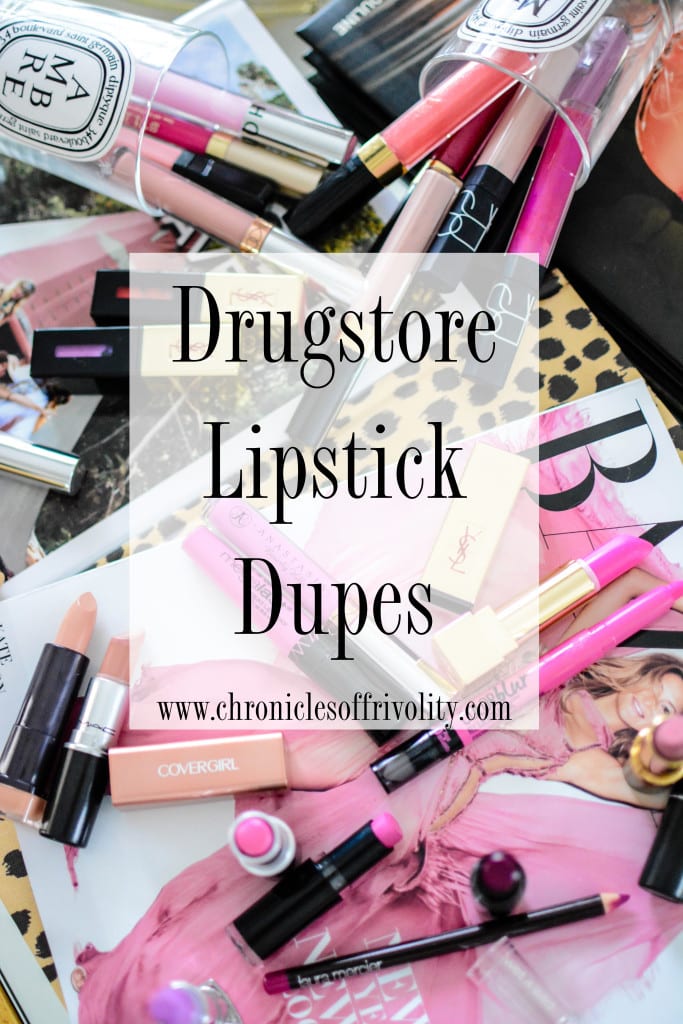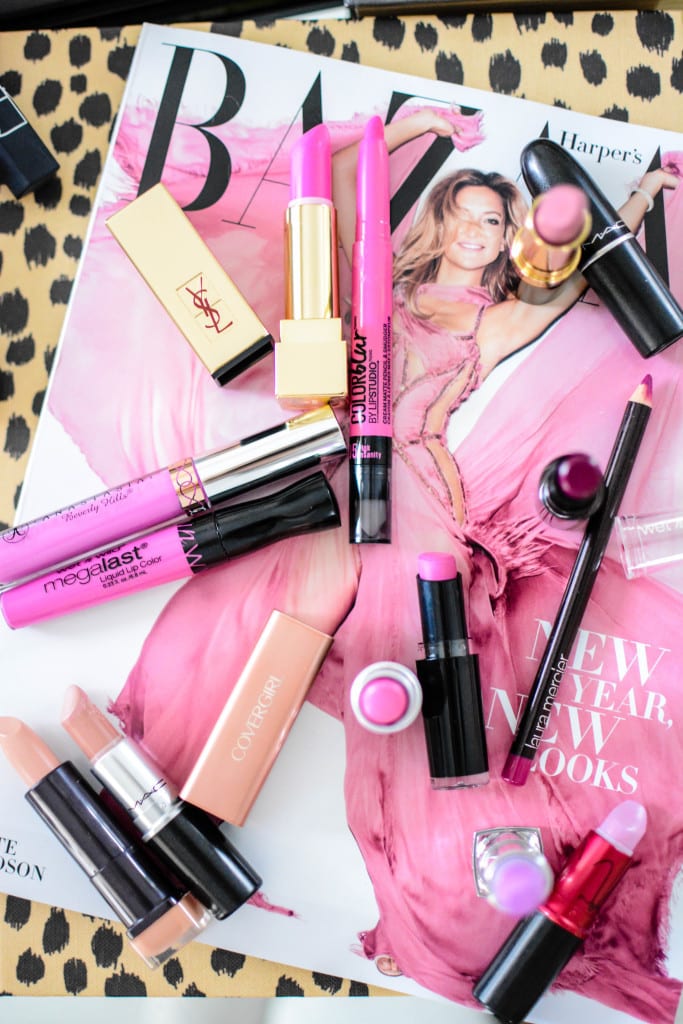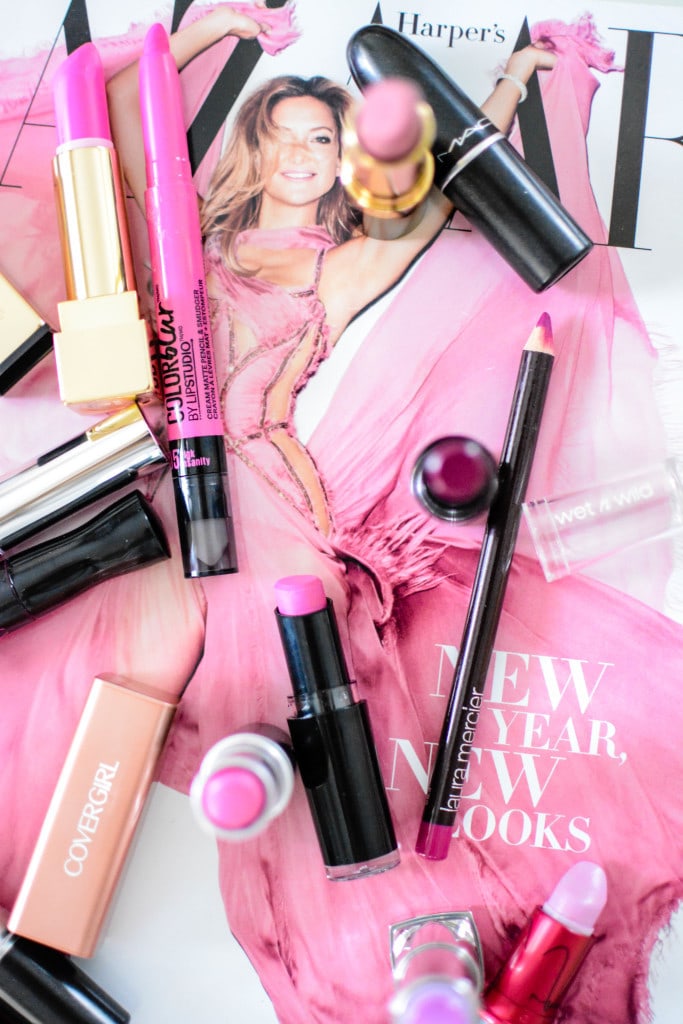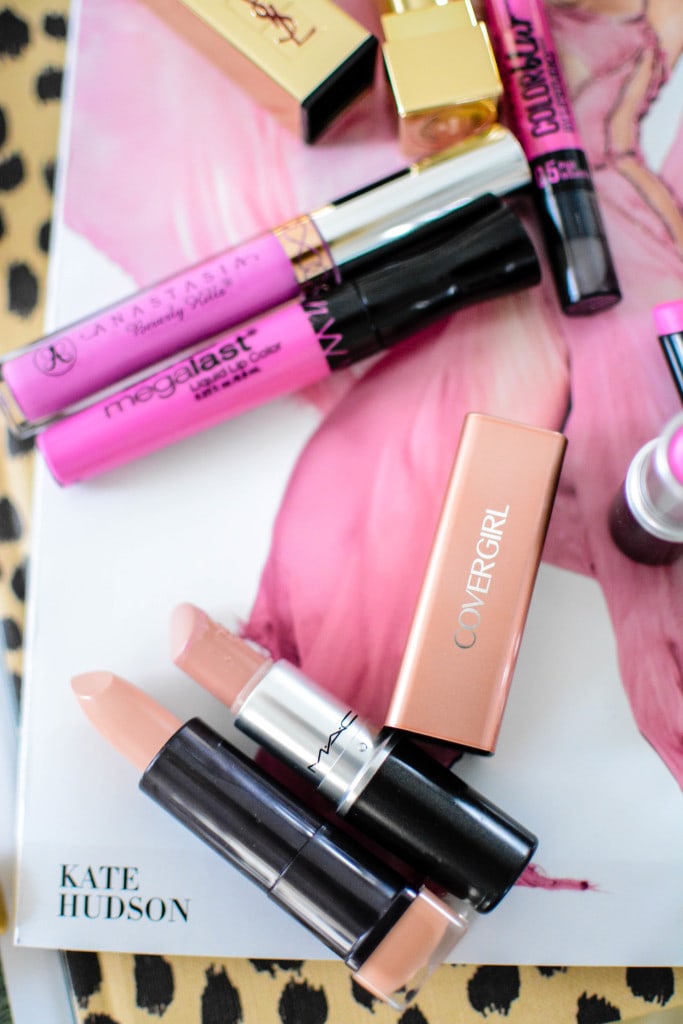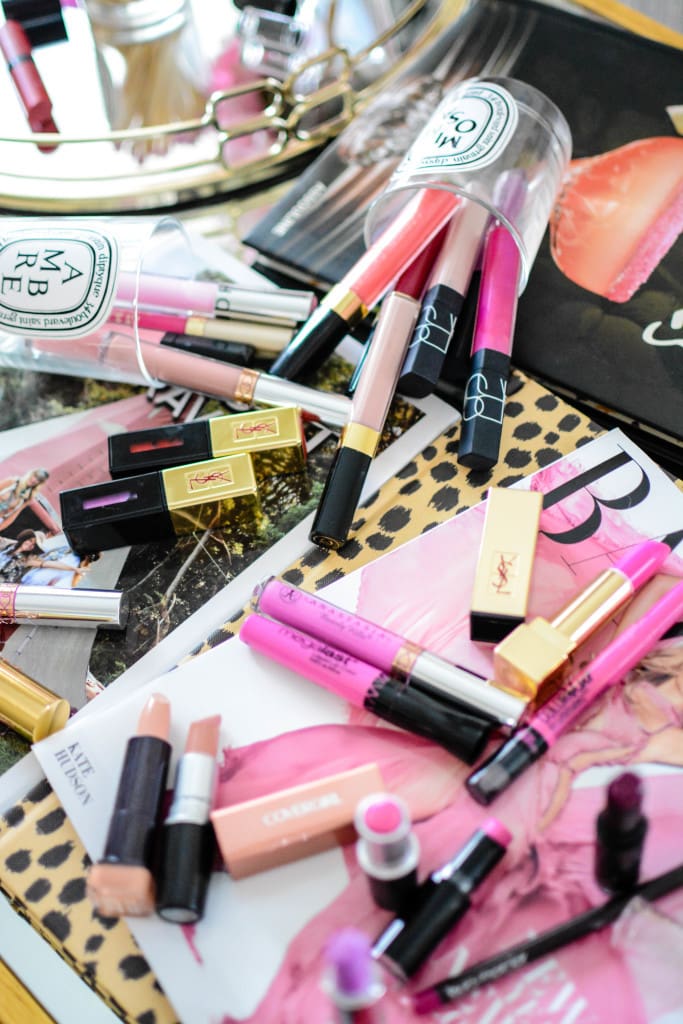 I love a good drugstore run. Anytime I have to pick up a prescription I'm always secretly excited to go wander the aisles looking at makeup under $20.
My favorite thing to pick up at a drugstore is obviously lipstick. 😉 I'm sure you could already guess from this Texas girl, but I love testing shades out on drugstore lipstick! If I want to get a deep plum or something I don't typically wear a lot I like to head to CVS or Walgreens first to find a dupe! That way if I don't love the color or don't wear it a lot, I didn't waste a lot of money. My other favorite kind of lipstick to get at the drugstore is nudes! I swear I have found my best nude lipsticks at the drugstore because they are really creamy and glossy as opposed to matte. Because sometimes MAC Myth just makes my lips look like a stale pancake that is cracking. #TMI
[Trick to not look dead wearing nude lipstick, use Chanel lipliner in Natural before you apply! I swear this is the best nude lipliner and gives your lips such dimension! I've also had mine for over a year and I don't have to repurchase anytime soon so you get your money's worth!]
I wanted to share a list of my favorite lipsticks and the drugstore dupes in case you want to try them out! Disclaimer, drugstore lipstick isn't as lasting [you'll go through a tube in a month! Whereas, my YSL lasts me 4 or 5 months.] and formulations can tend to show imperfections [dry lips] more easily than say department store brands. So I do like to invest in my daily shades at department stores, but if you are unsure of a shade or don't want to spend the money CVS is where it is at, girlfriend!
And while you're at it, go ahead and pick up the Wet N Wild bronzer. That stuff is SO fragile. Every time I get it, I break it within a week, but if you can treat it like the sweet newborn infant it is, it's one of the best ones on the market!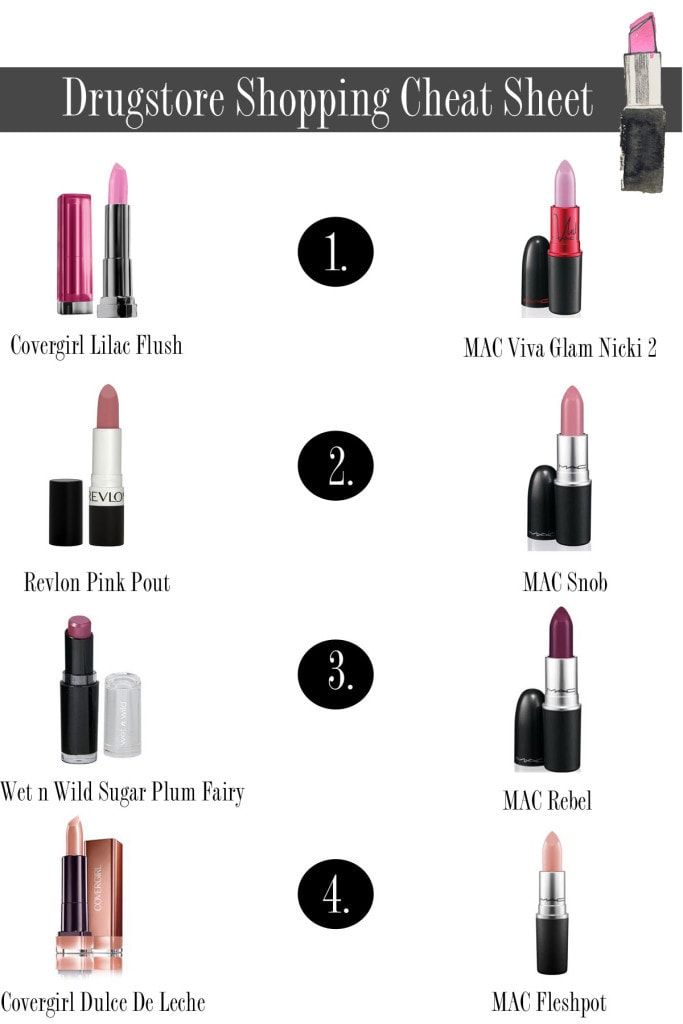 And then a few extras! If you love my bright pinks here are some I love that are really com probably to Anastasia Bambi or my YSL Fuchsia Innocent:
Wet n Wild Dollhouse Pink
Wet n Wild Megalast Click on my Hyperpink
Maybellie Colorblast Pink Insanity
And if you love MAC Myth try Rimmel 113
I hope this helps make your next drugstore run a little more fun! Below are also my favorite department store shades in case you want to invest!