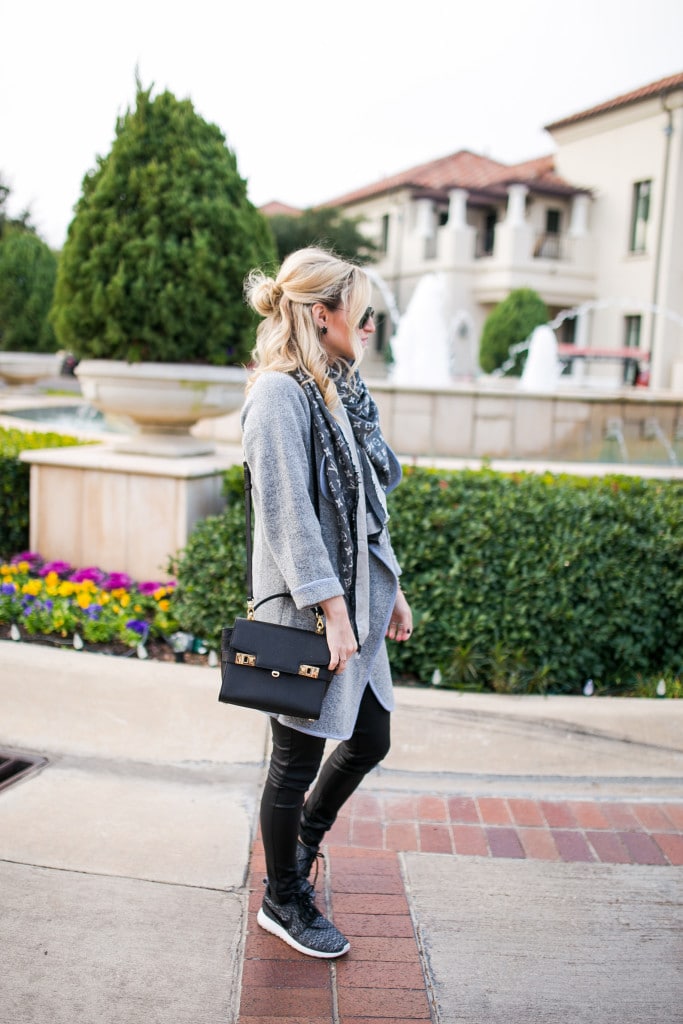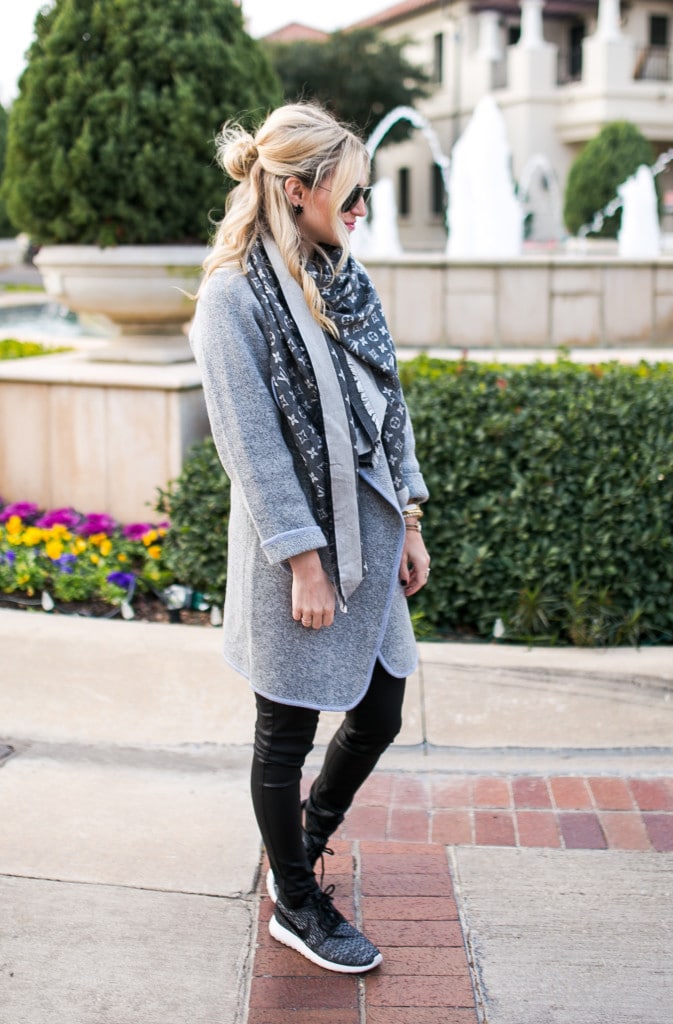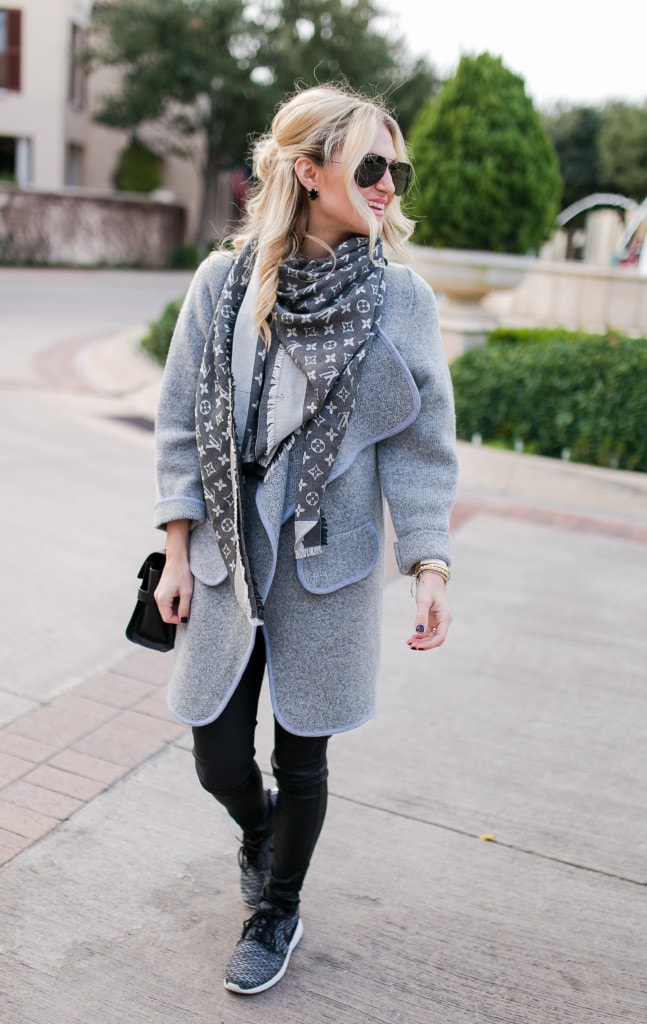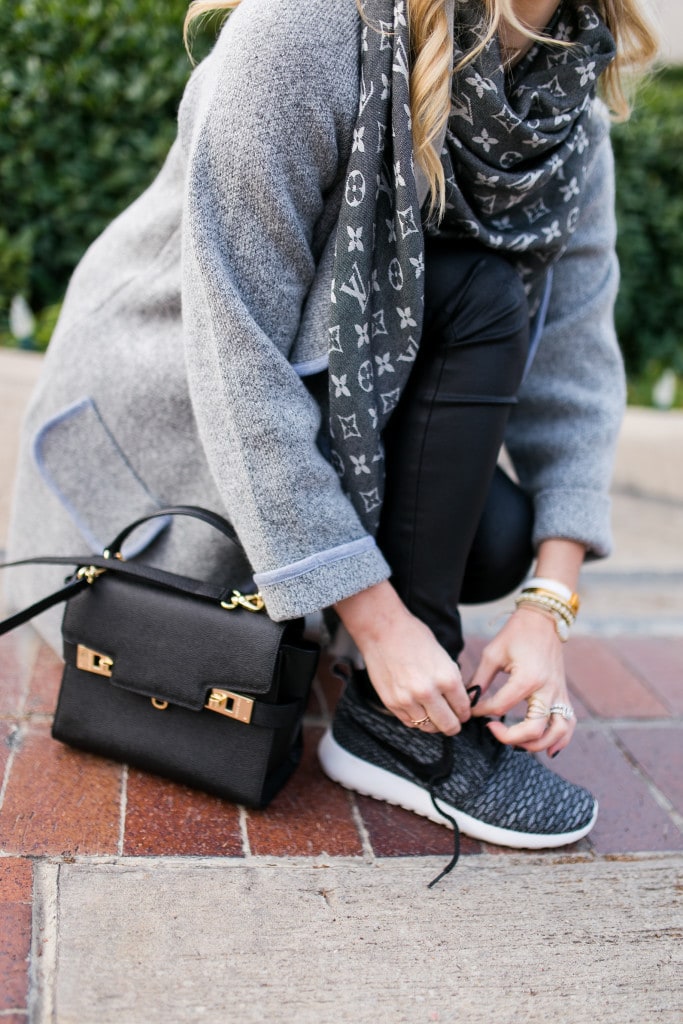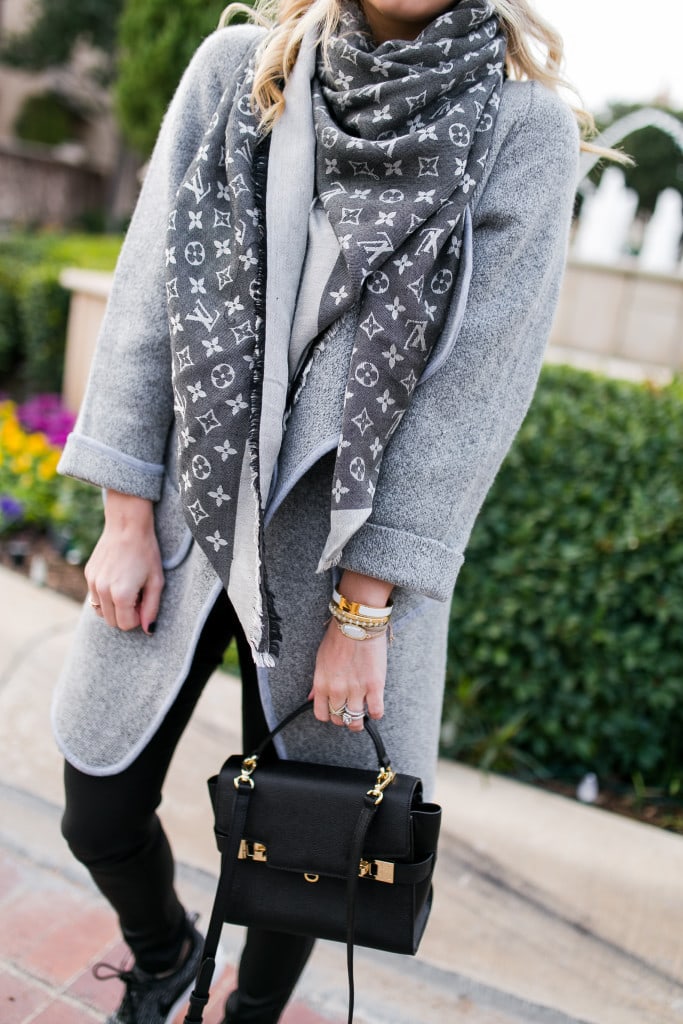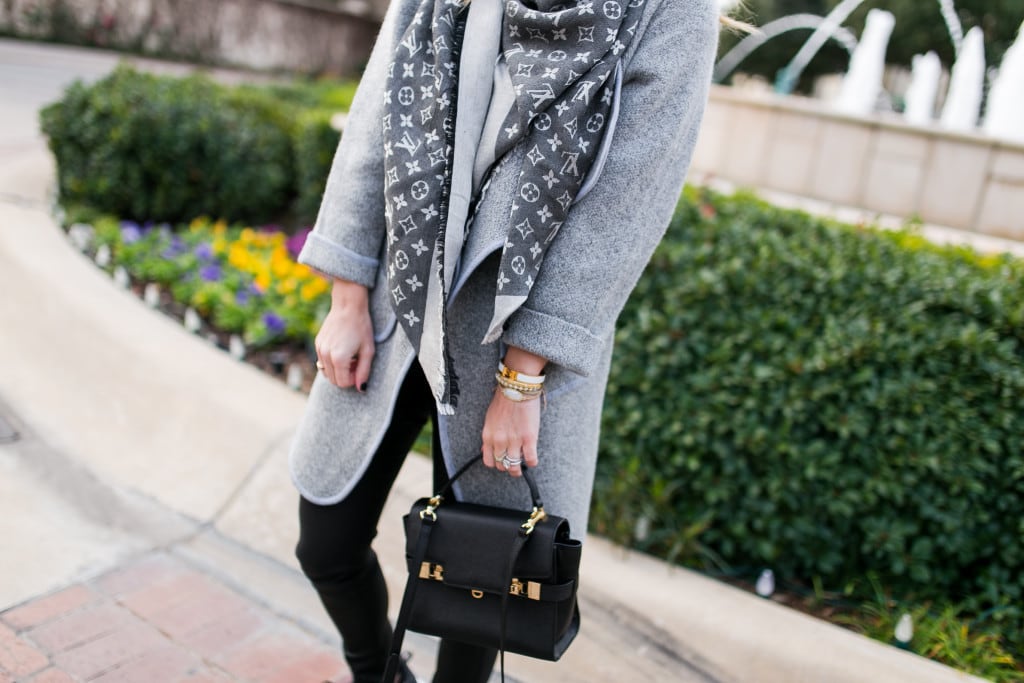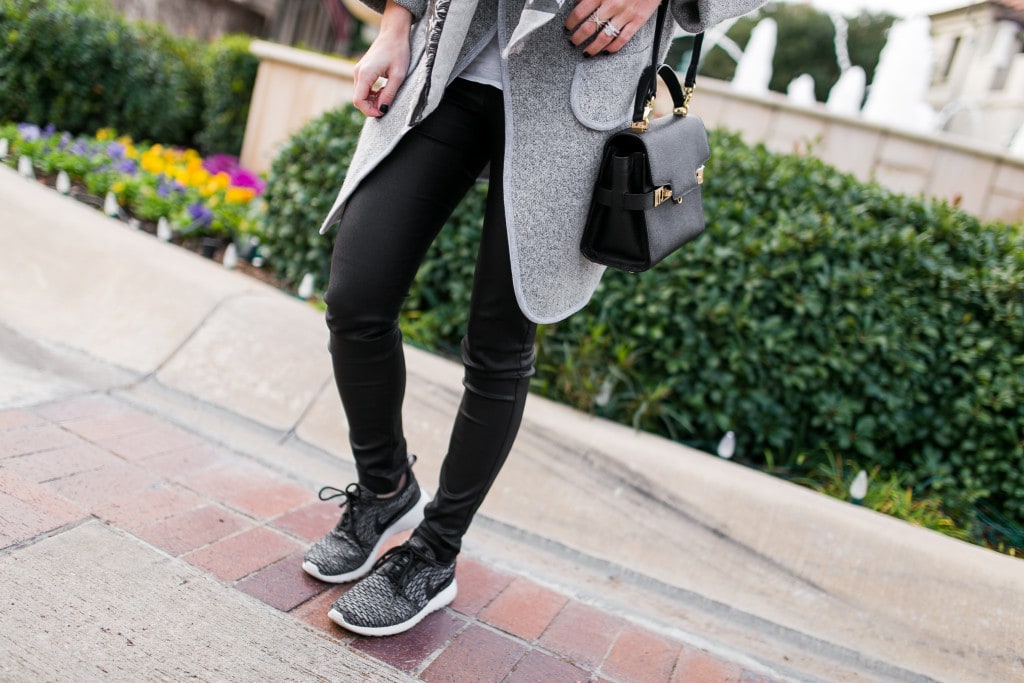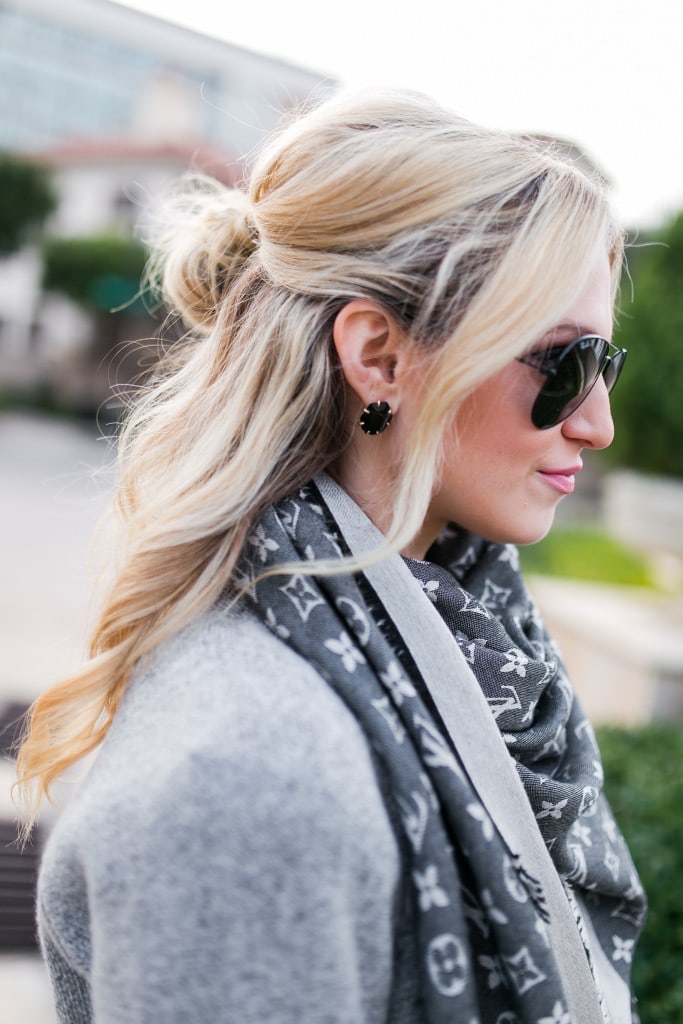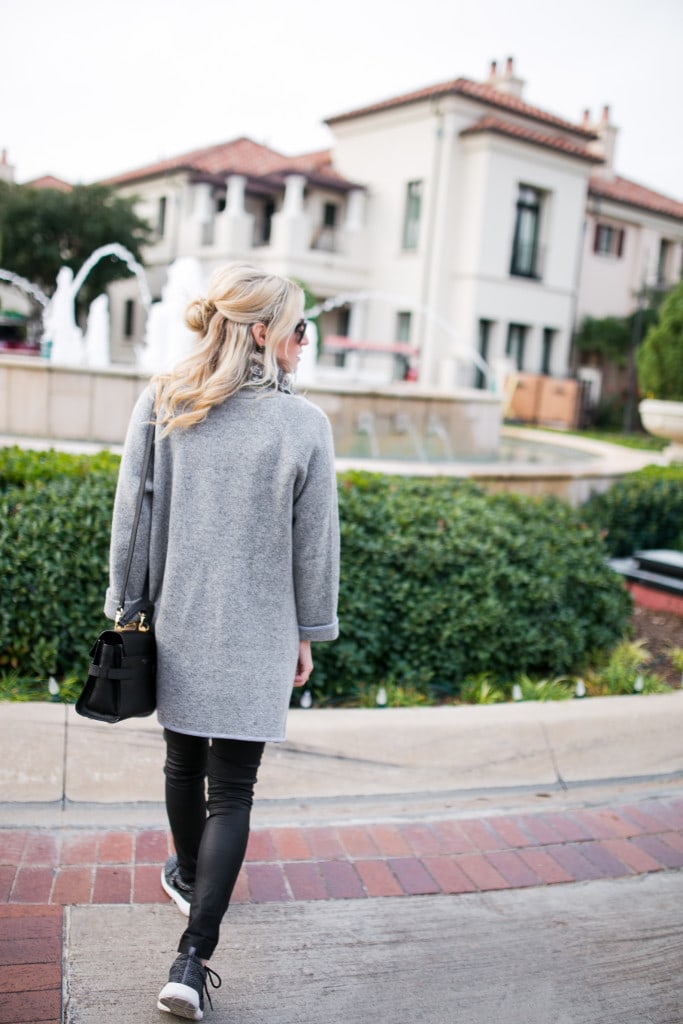 Sweater: Chicwish [c/o] | Scarf: LV, Similar | Shoes: Nike, Similar | Leggings: Similar | Tee: Nordstrom | Bag: Henri Bendel [c/o], Similar | Earrings: Kendra Scott | Bracelets: Tai, Hermes
Photography by: Angie Garcia
---
If you love Manhattan, chances are you learn to love sneakers with your normal clothes. The first few times I went to the Big Apple, I thought, "This is going to be it. I'm going to Gossip Girl it around town. Let's pull out the booties!"
L. O. L. 
Because 4 miles into your day [probably noon] you're dying. Then, I've had to run unto Duane Reade and pick up insoles because my feet would be killing me. So after a few trips I learned to rock leggings and sneaks with lots of layers! I still feel pulled together with some fun accessories, but I'm comfortable.
I like to pick up black nikes a lot because they work so well with this look and are life savers on weekends you have lots of errands. This sweater from Chicwish [see it styled another way here] is also a must have for weekend looks! I pile it on over dresses for church and leggings for Saturdays. It also comes in a beautiful camel brown color here!
Do you have a go-to weekend look?!