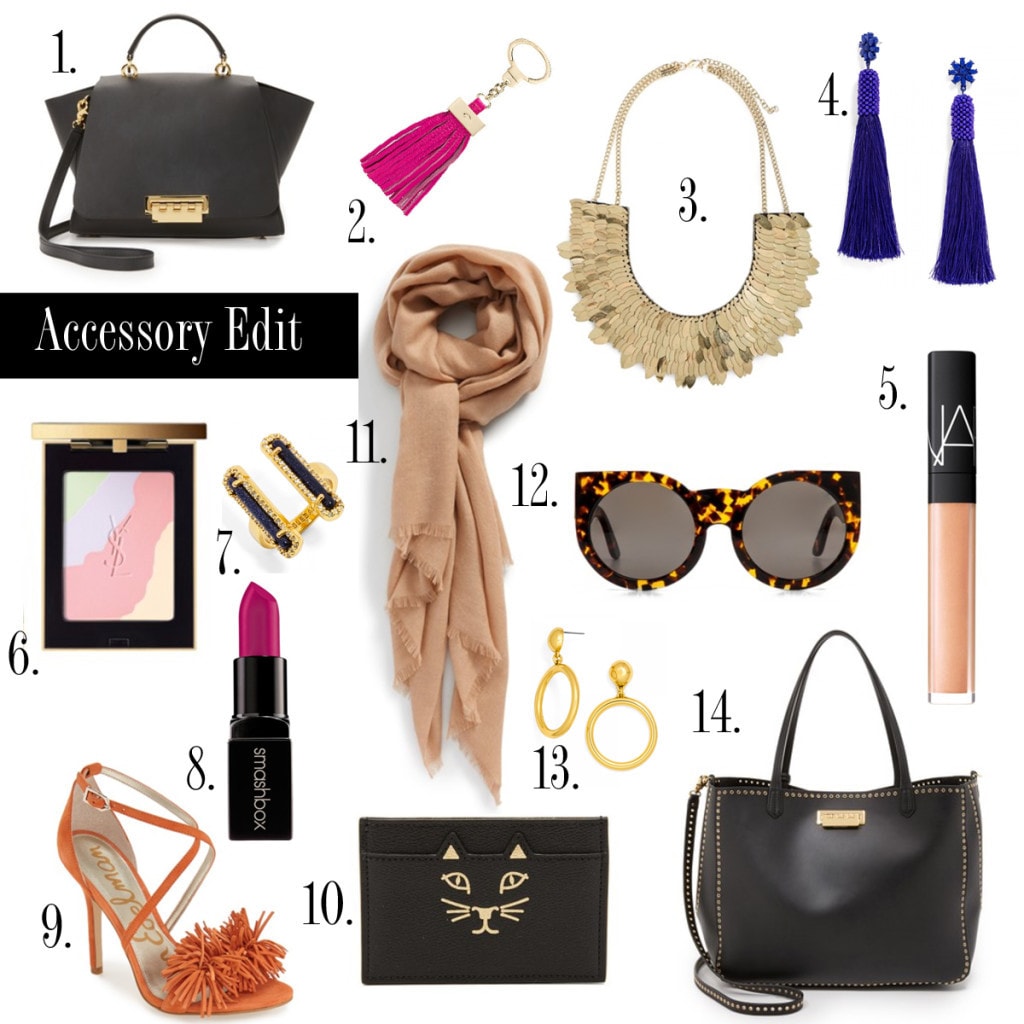 1 | 2 | 3 | 4 | 5 | 6 | 7 | 8 | 9 | 10 | 11 | 12 | 13 | 14
---
Nothing in the world was more exciting at 9 years old, than when my mom took my friend and I to the mall and said we could stop in Claire's. The $2 hoop earrings, the sticky body glitter, the hello kitty surprise packages. I was pretty sure Claire's was the North Pole incognito.
That love of Claire's turned into a love of accessories. I remember saving from each babysitting job and when my girlfriends and I would go to the mall I'd always want to buy earrings. I didn't even care if they were the same price as my friend's pair of Abercrombie jeans. Those earrings just felt more special to me!
Now, I love to give accessories. Sweaters pill, tops shrink and sometimes our hems fray, but I always envision my friends being able to keep the little wallets or bracelets forever.
I wanted to share the accessories I've had "saved in cart" for the past week to see if we shared any favorites in common! Have a great rest of your day!