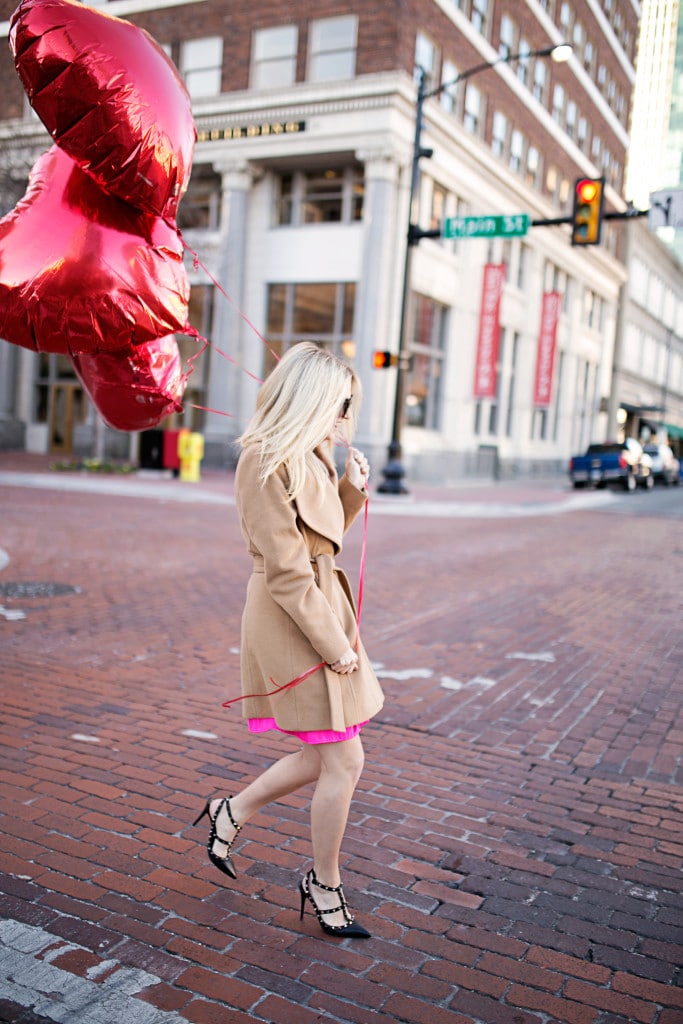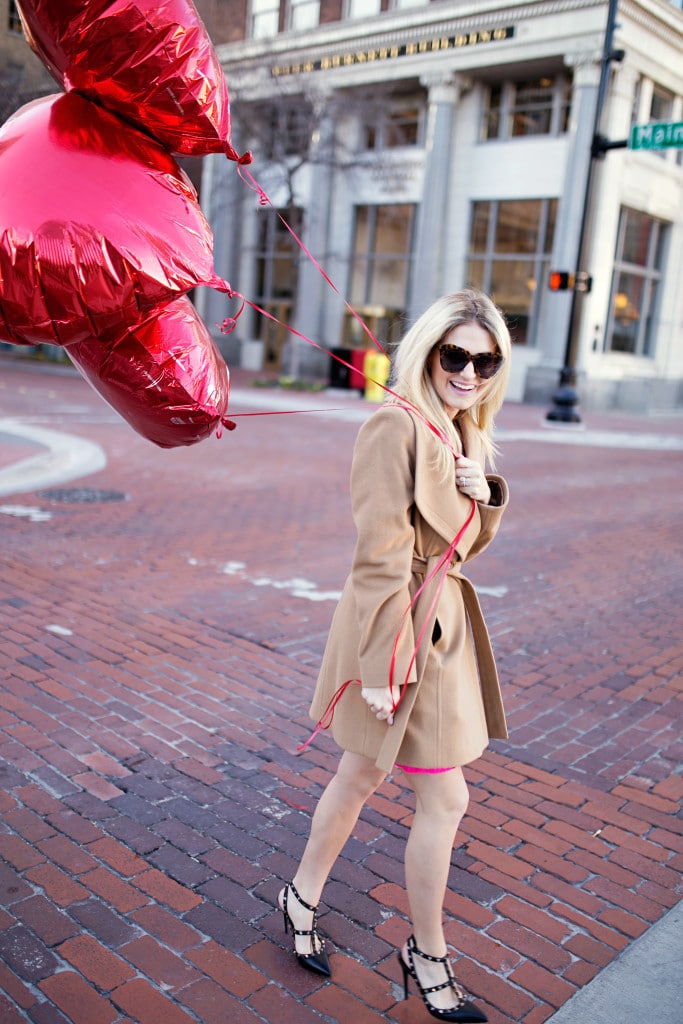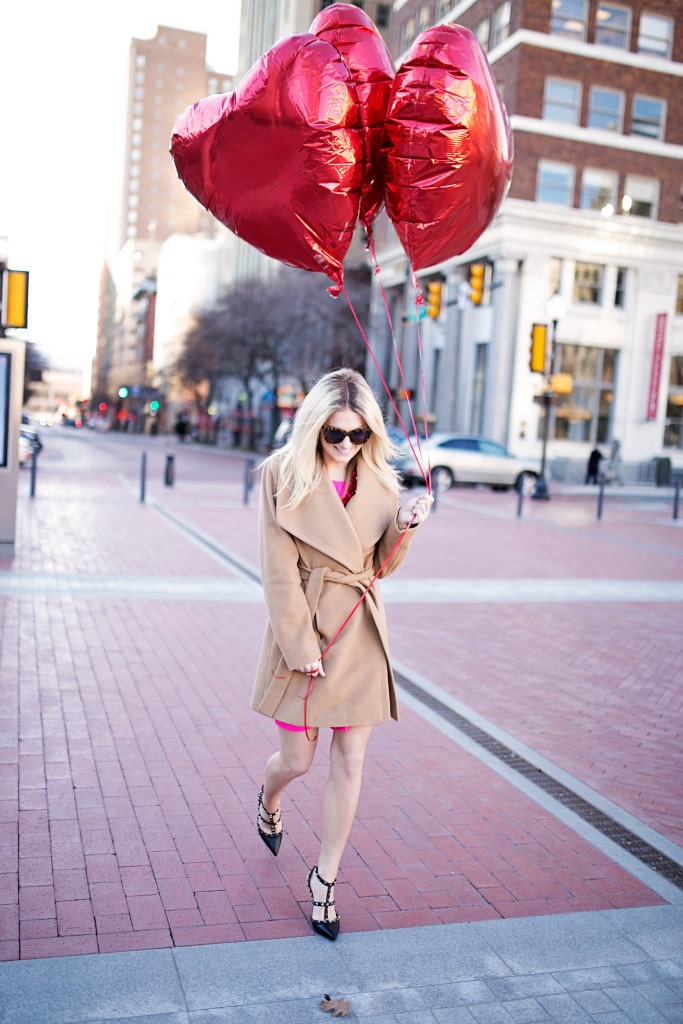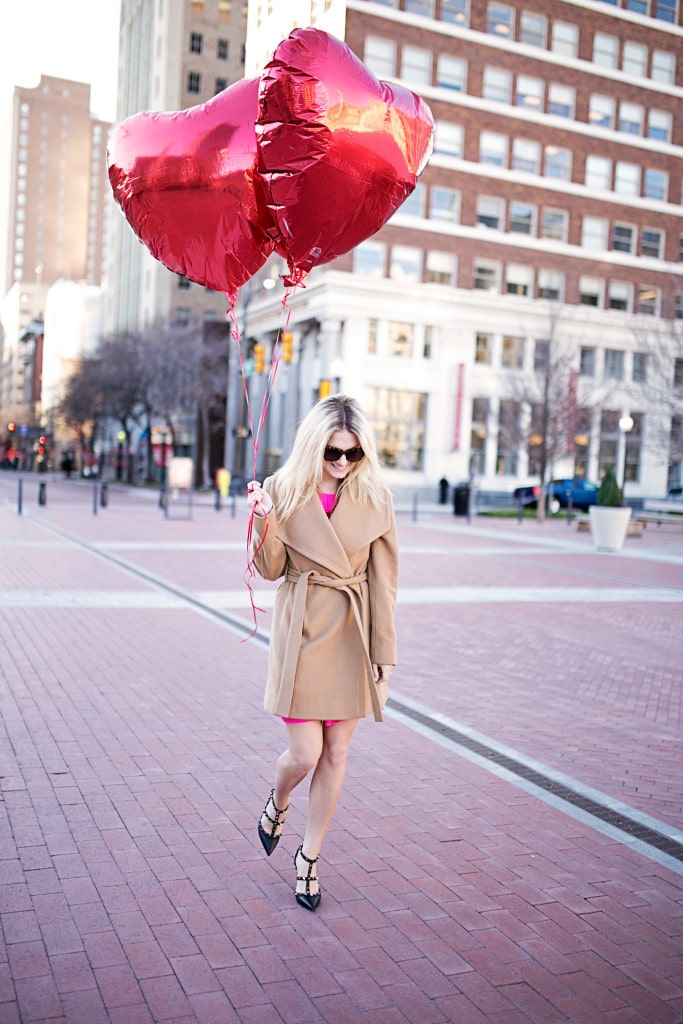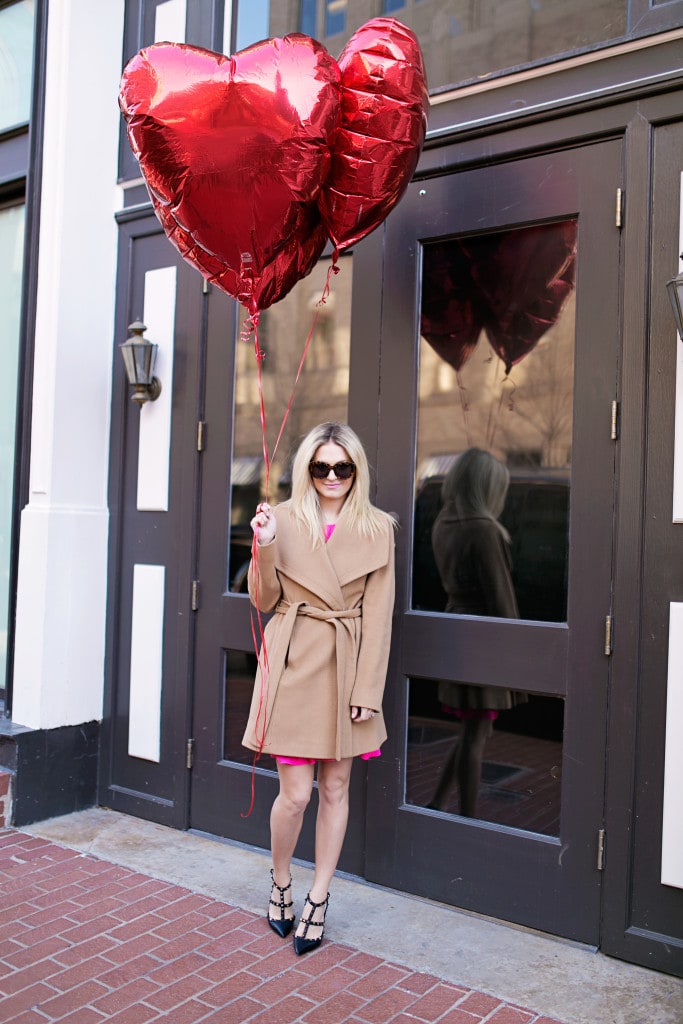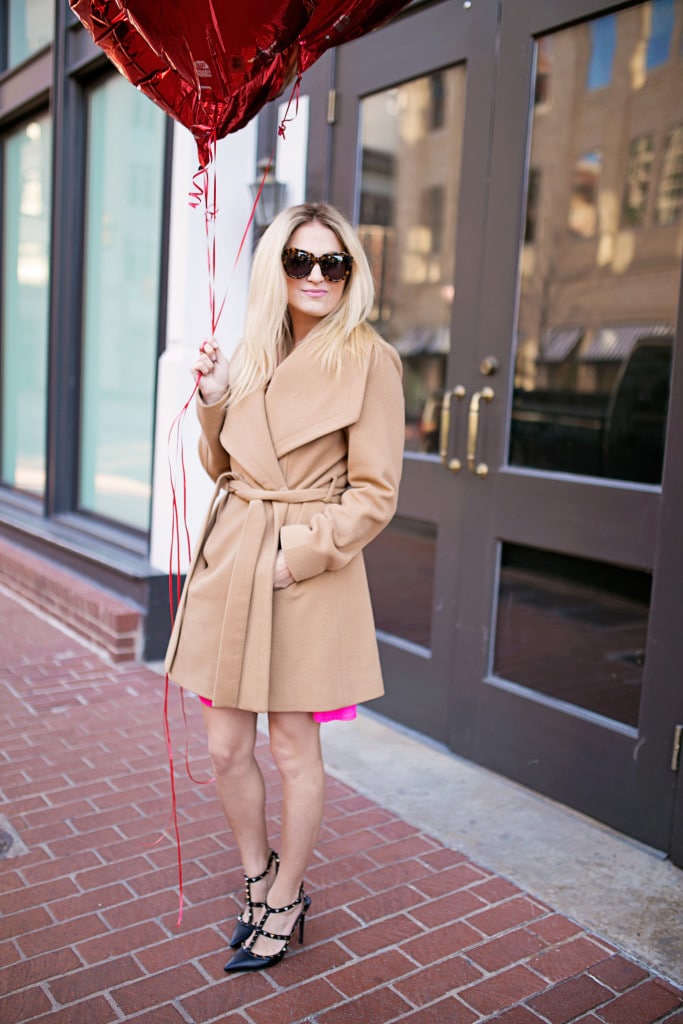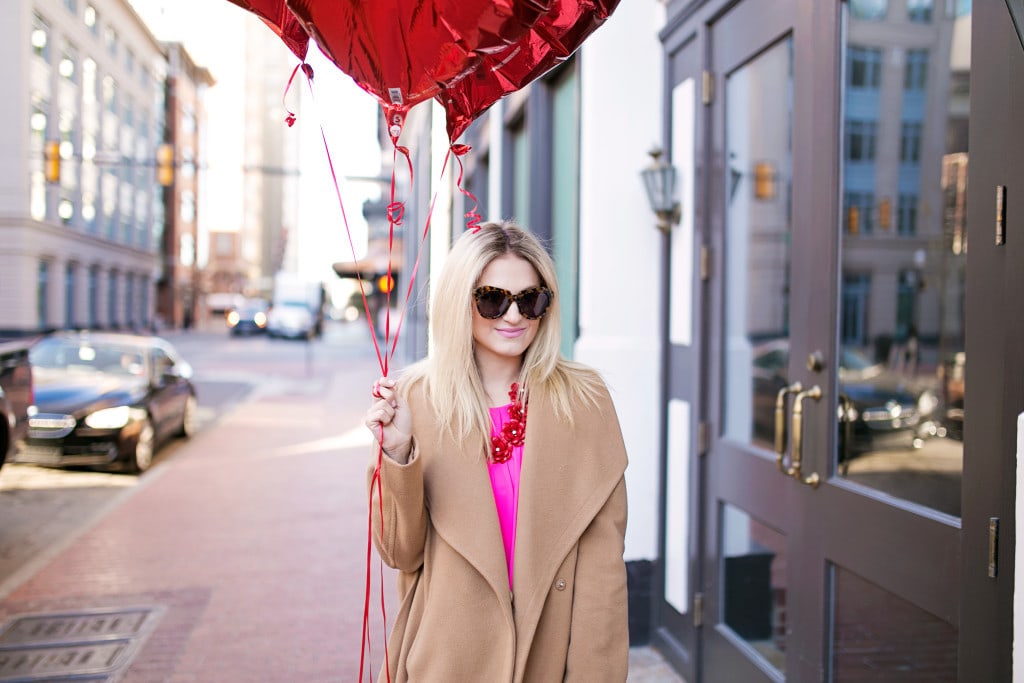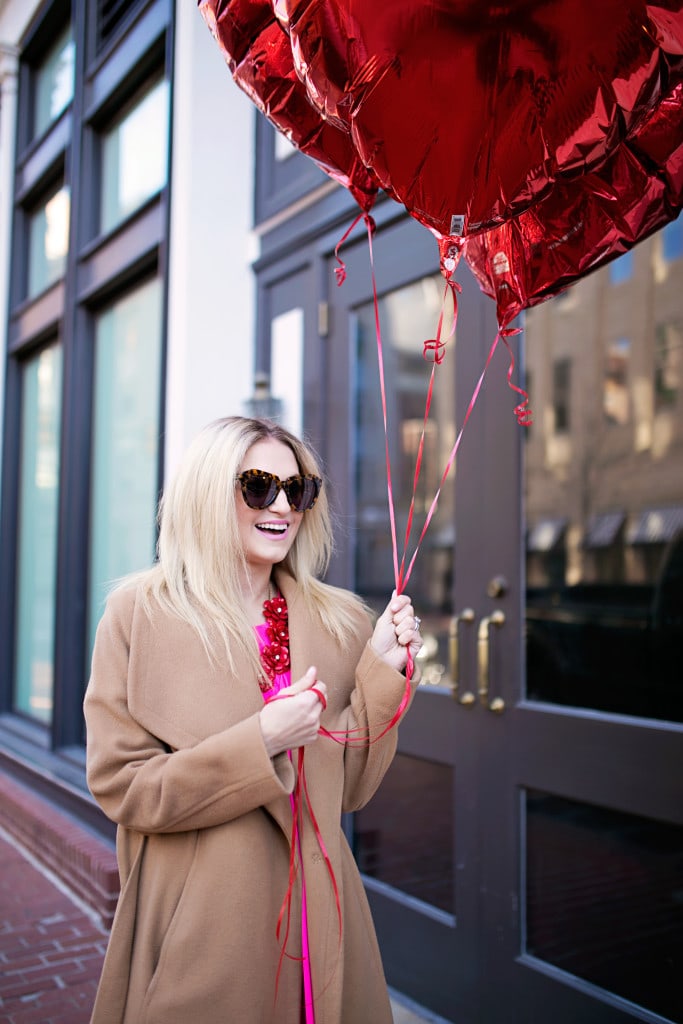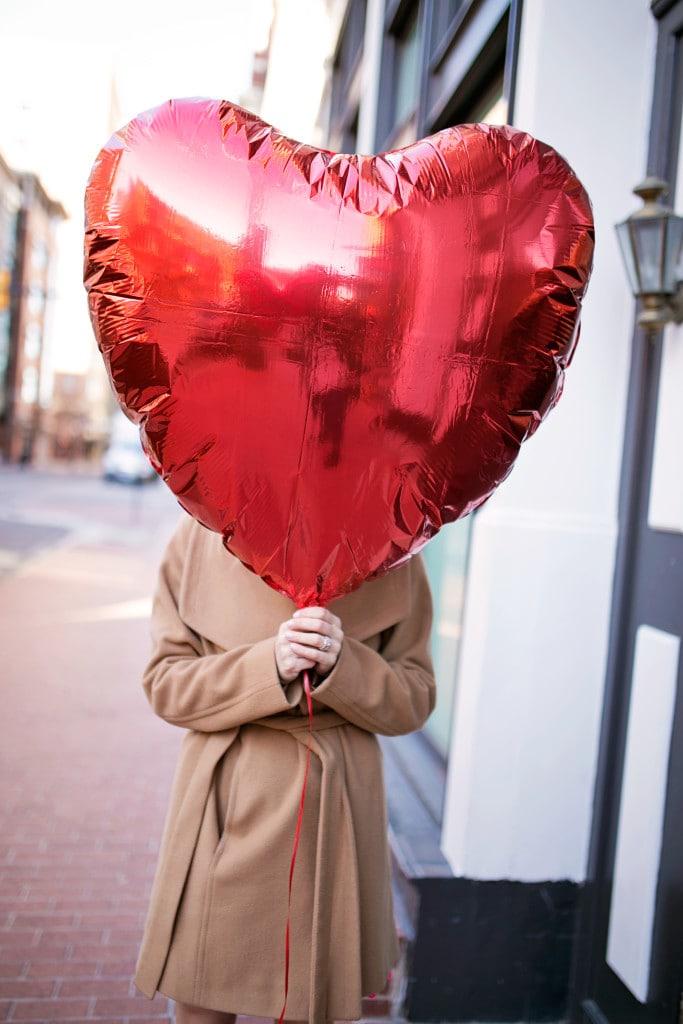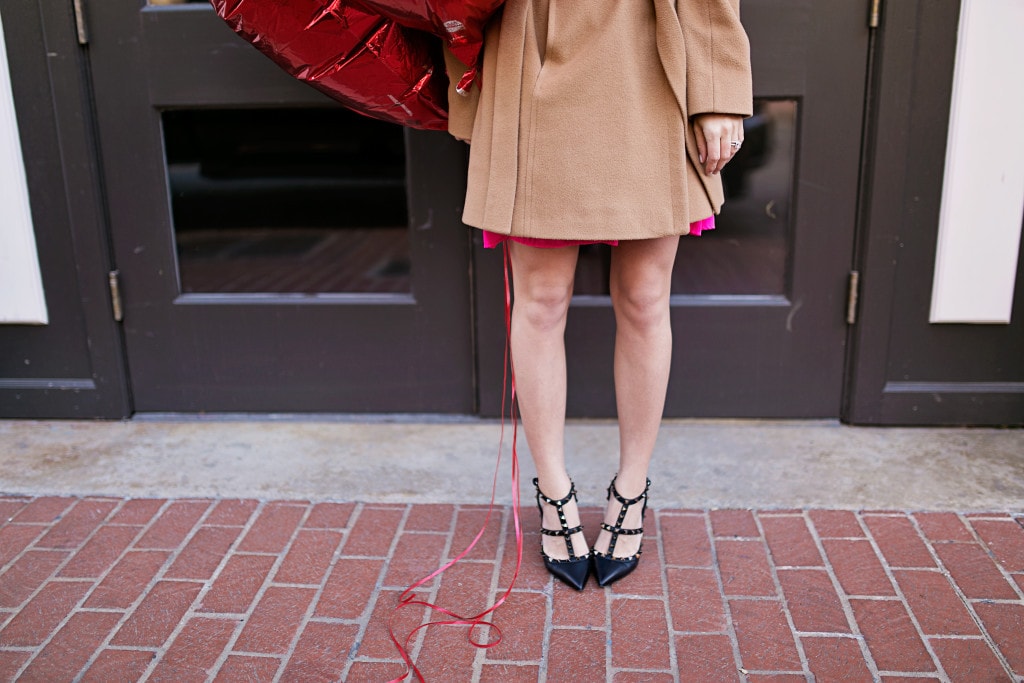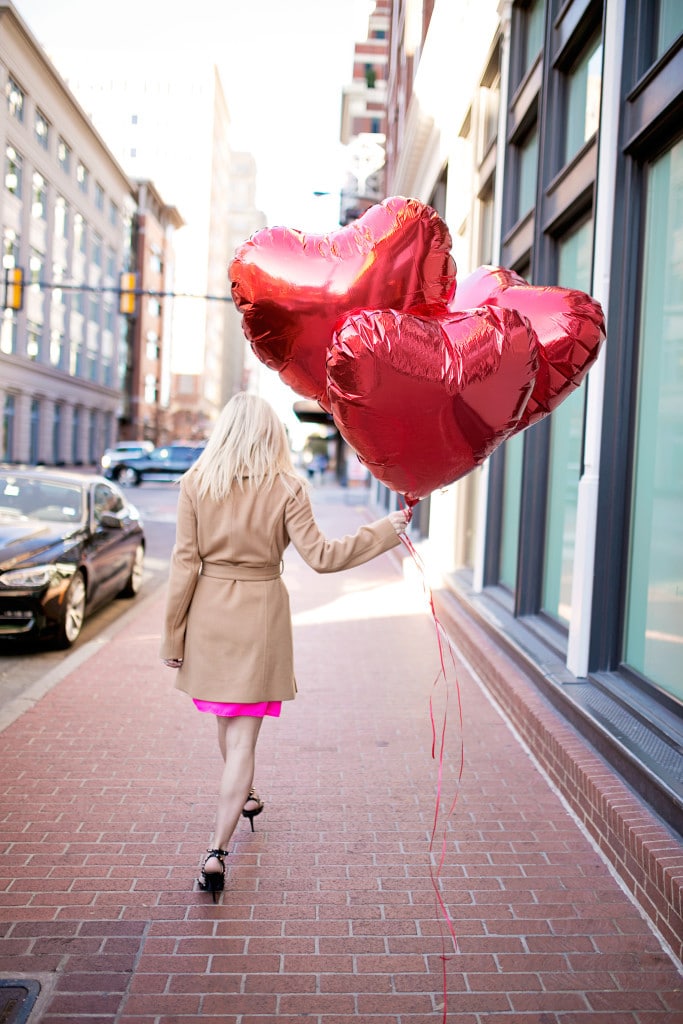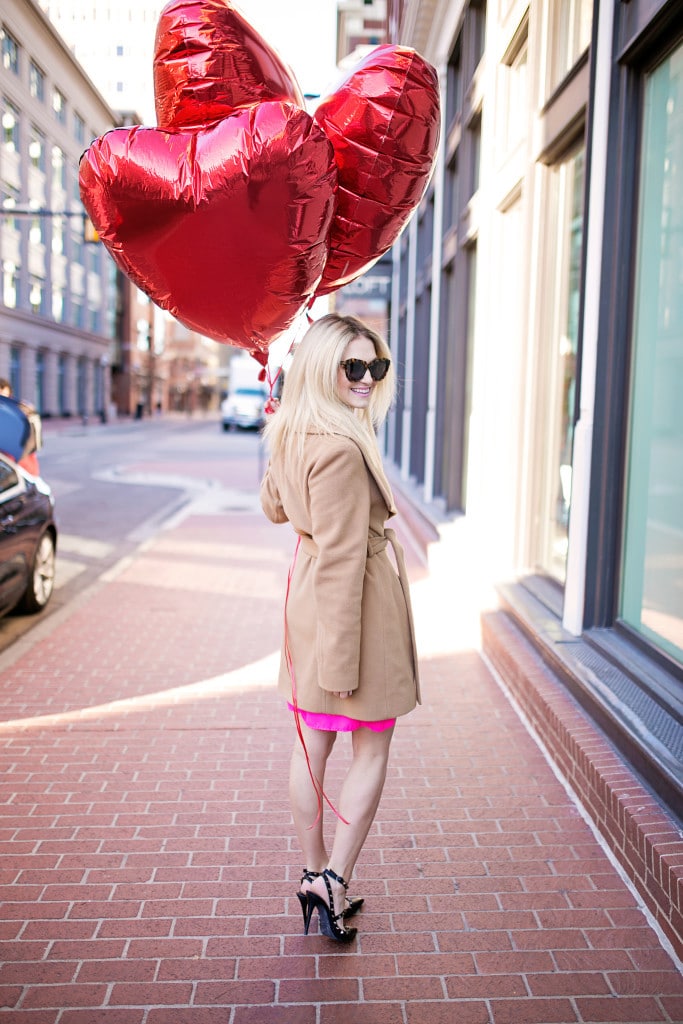 Coat: Similar | Dress: Identical | Necklace: Baublebar [c/o] | Shoes: Valentino, Dupe, Similar | Sunglasses: Karen Walker | Lipstick: Requiem
Photography by: Angie Garcia
---
Happy Valentine's Day, girlfriend! If you aren't being woken up by birds singing like Cinderella with a plate of french toast and 24 dozen roses [lol if you are can you send a few my way?!], I have a few things to share!
1. I need some Jergens ASAP. Do you see how pale these legs are?! Like what on earth is this?!
2. If you want to treat yourself today, there is one thing I think you need to do so with: a camel coat.
I invested in one before a trip to Manhattan about 3 years ago and this coat has gone through everything! Fashion week, snow, work trips and countless date nights. It's the only coat I have that immediately makes me feel pulled together and ready for anything. And why should you invest now? Because they are on sale and it will go with everything. Most stores think, "Who would buy a coat February 14th?" But I know better. 😉 It's a great time because you still get use through the end of March, it lightens up your looks gearing up for spring and you won't pay full price like you would in September.
I've pulled all my favorite picks below!

3. These might be the BEST dupes I've seen for my Valentino Rockstuds.
4. Please eat lots of chocolate for me today. 14 days in and I have yet to cheat. I technically "dream cheated." I dreamt I had a bite of a cookie and woke up in a panic. Never thought that would happen….You start to invest so much will power into Whole 30 that you're like, "If I cheated I'd be so angry at myself!" haha. So Paul and I cancelled a dinner reservation [I can't find anything approved there] and he says he is cooking for me tonight! We shall see what dairy, sugar, legume, alcohol, grain-free dish he comes up with!
Have a happy Valentine's Day!