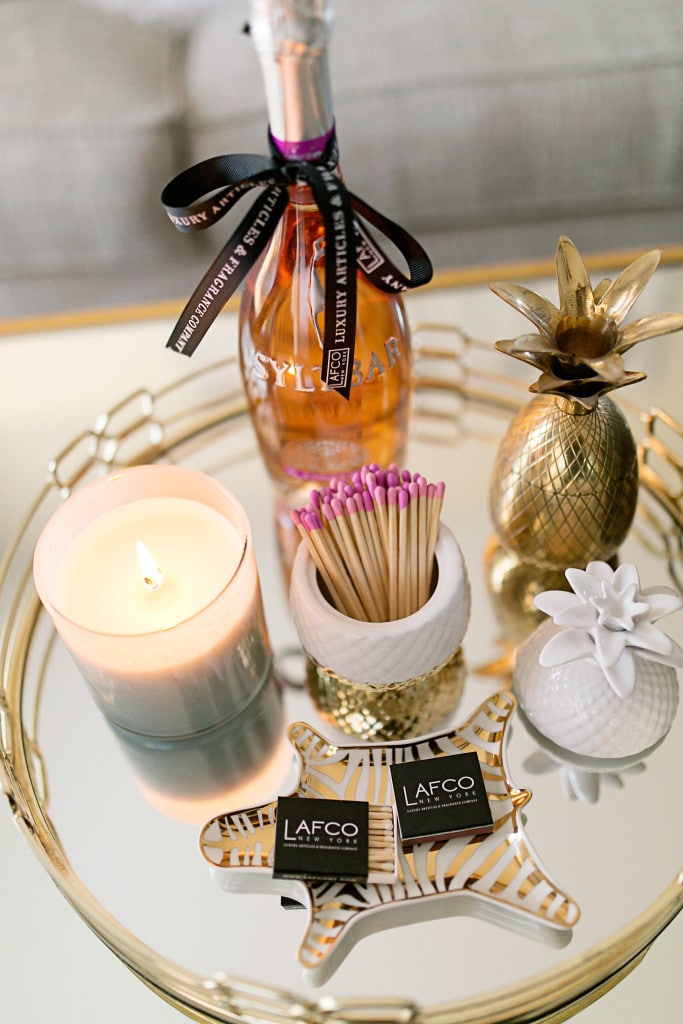 *LAFCO Spiked Lavender! It smells so clean!*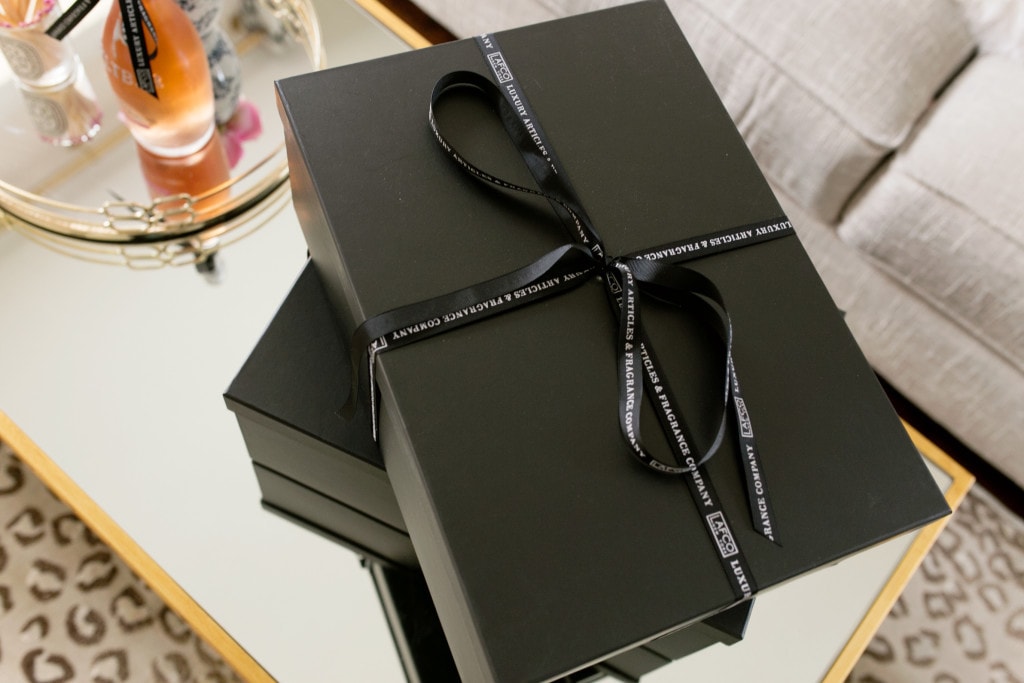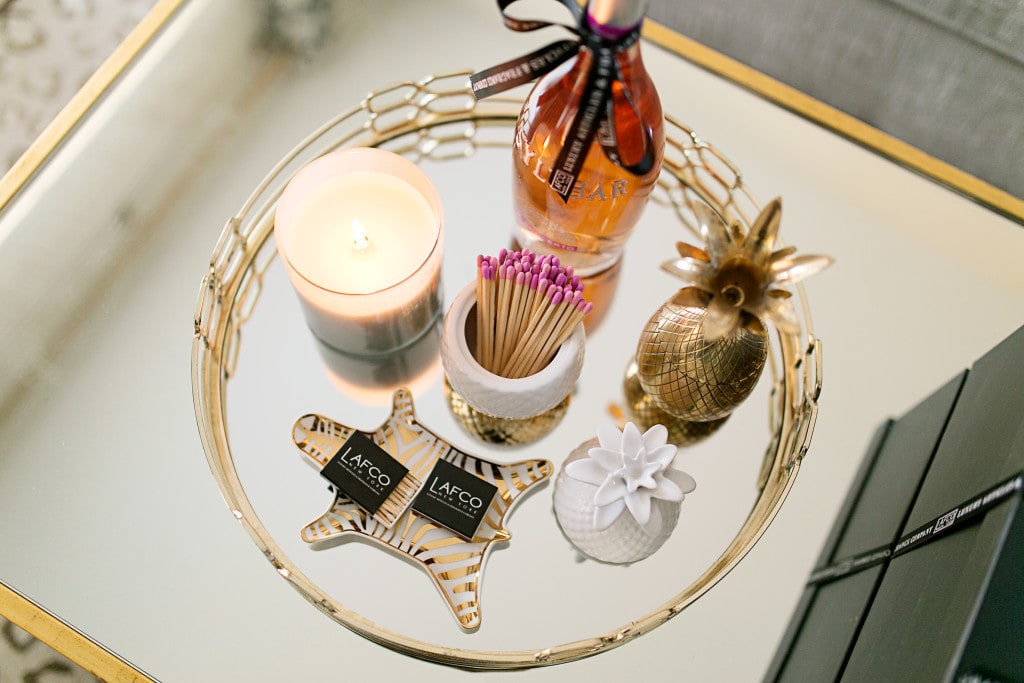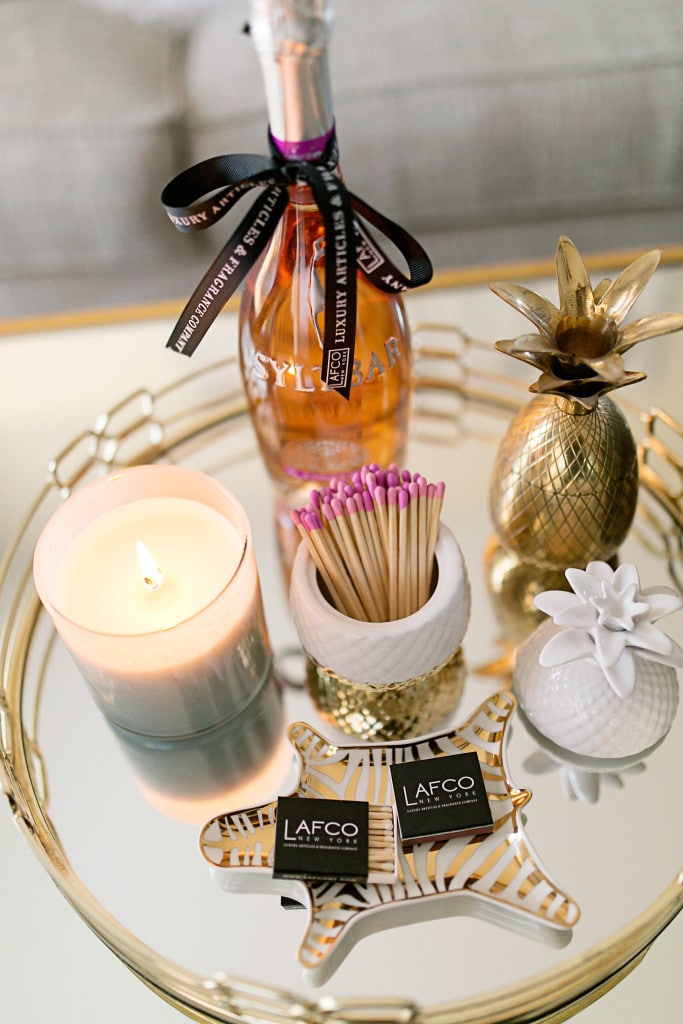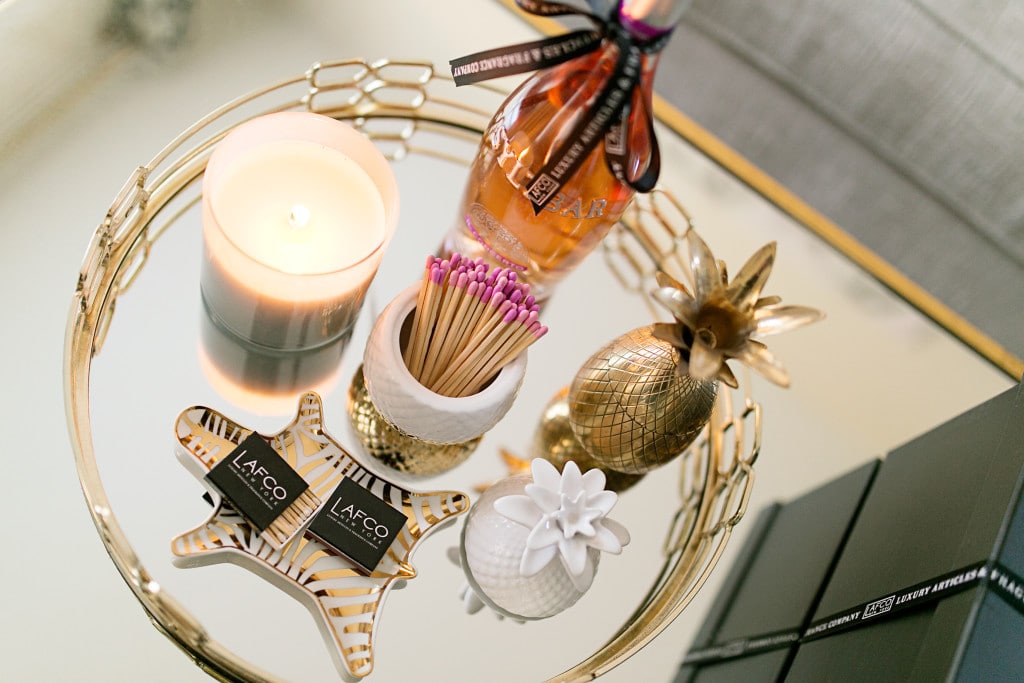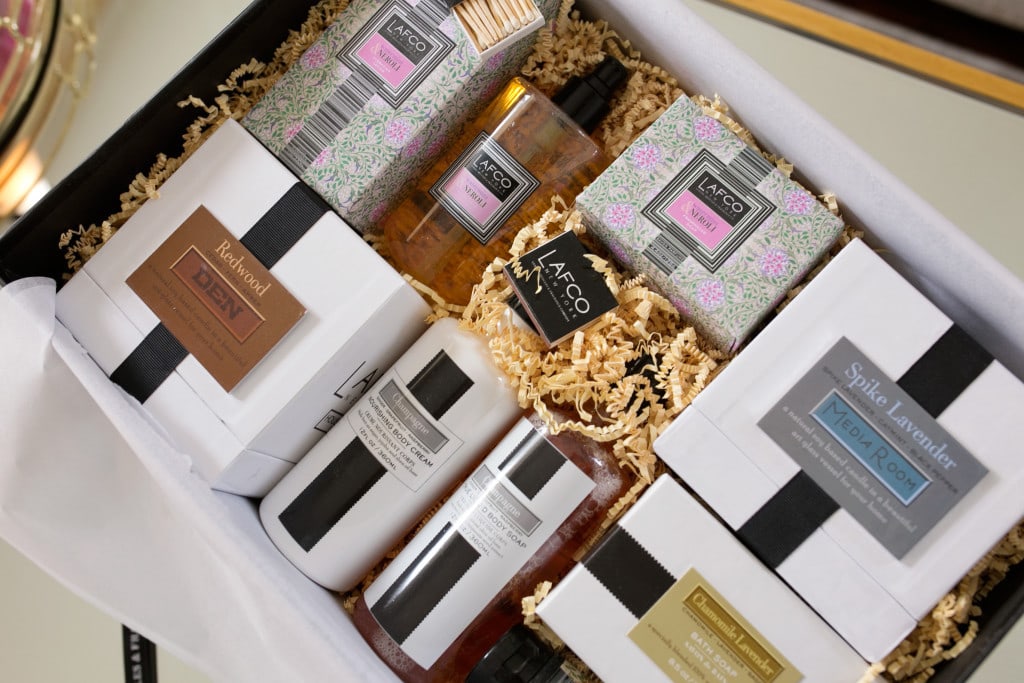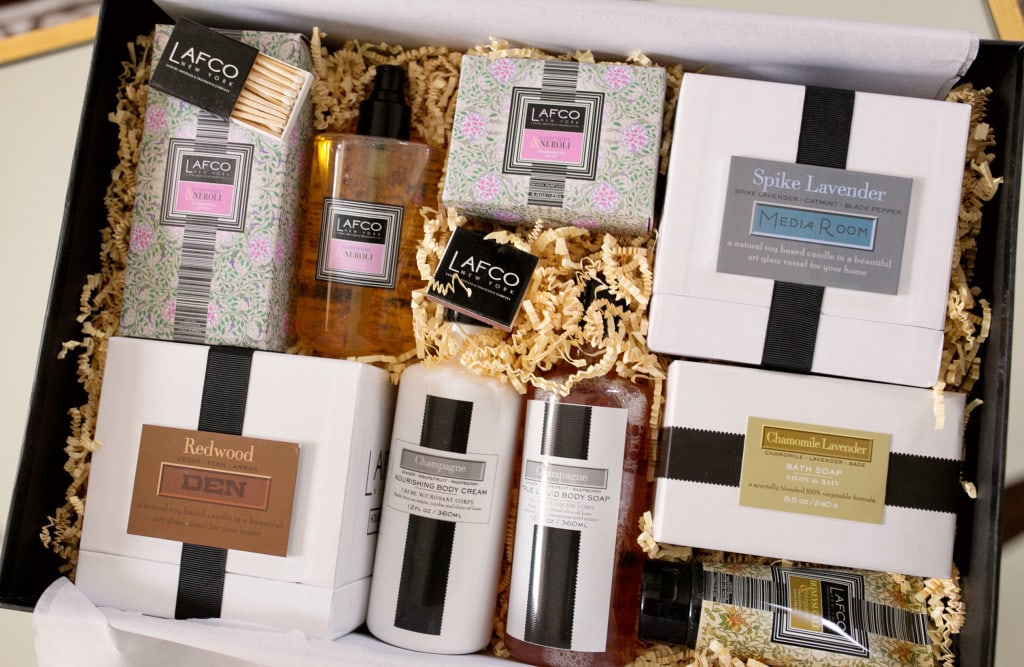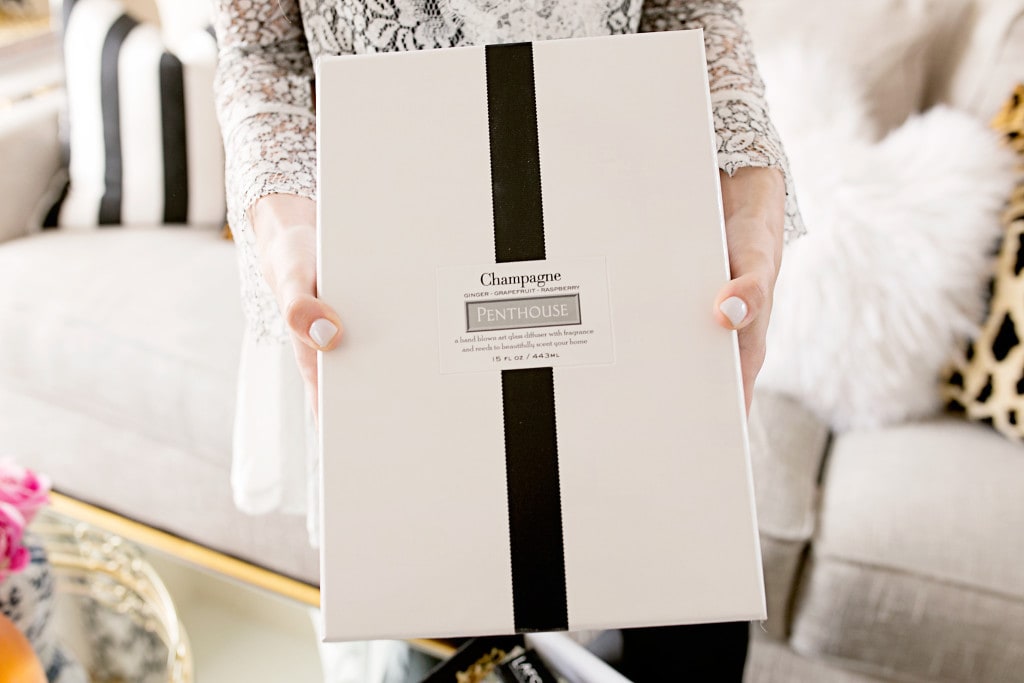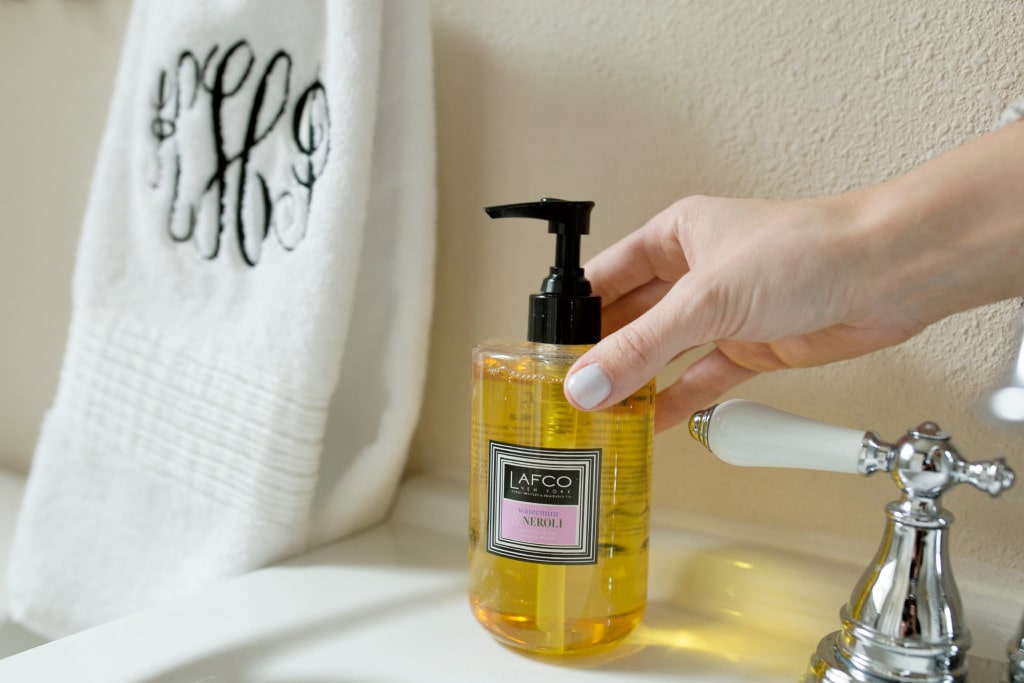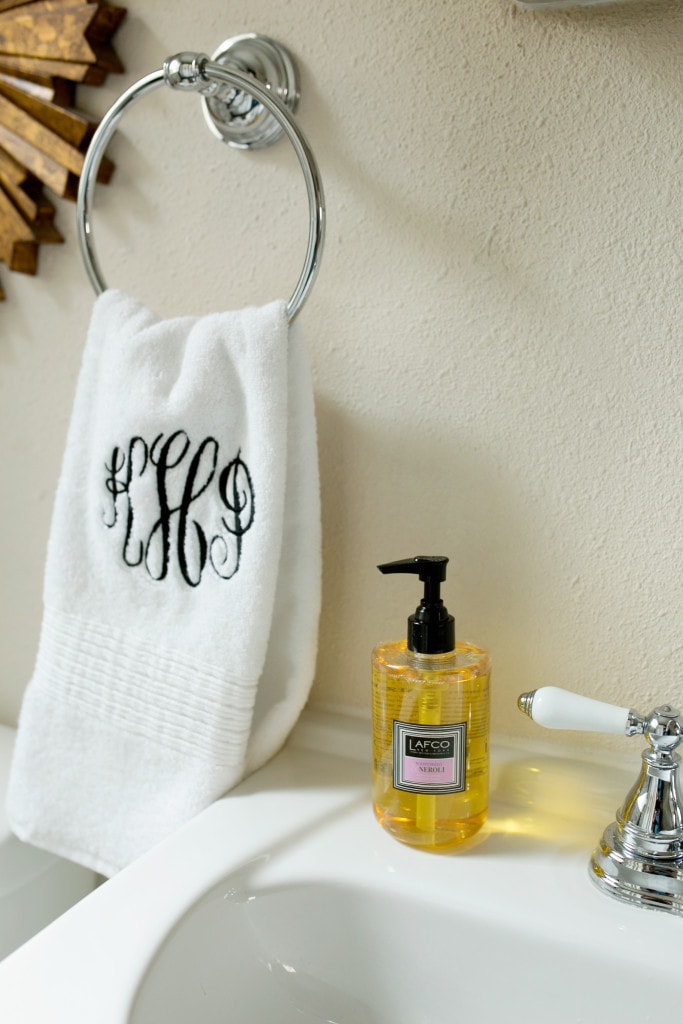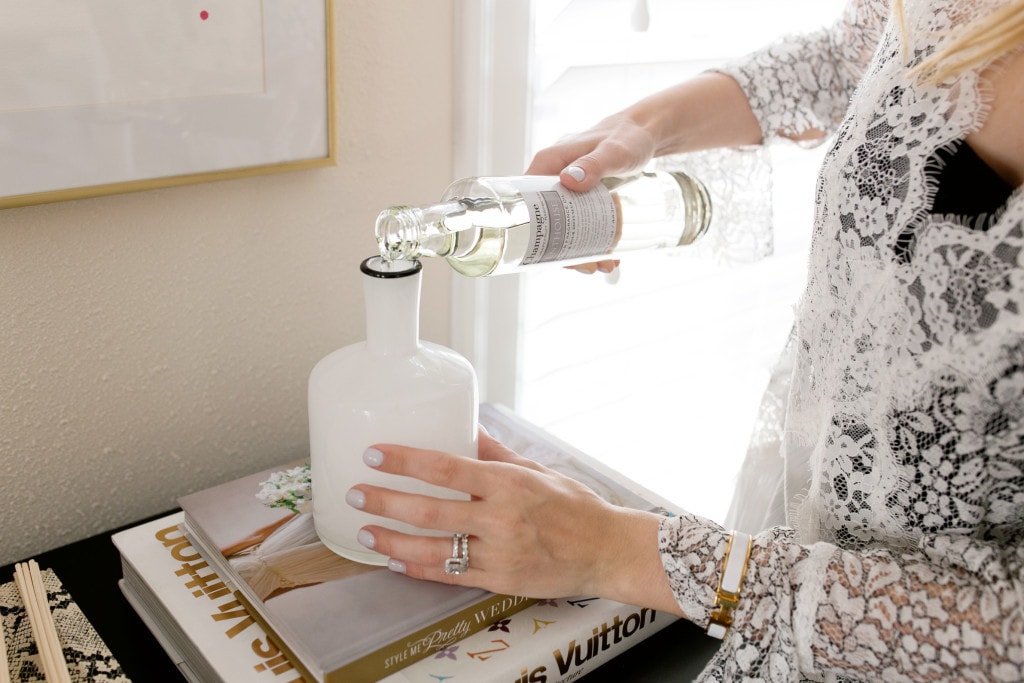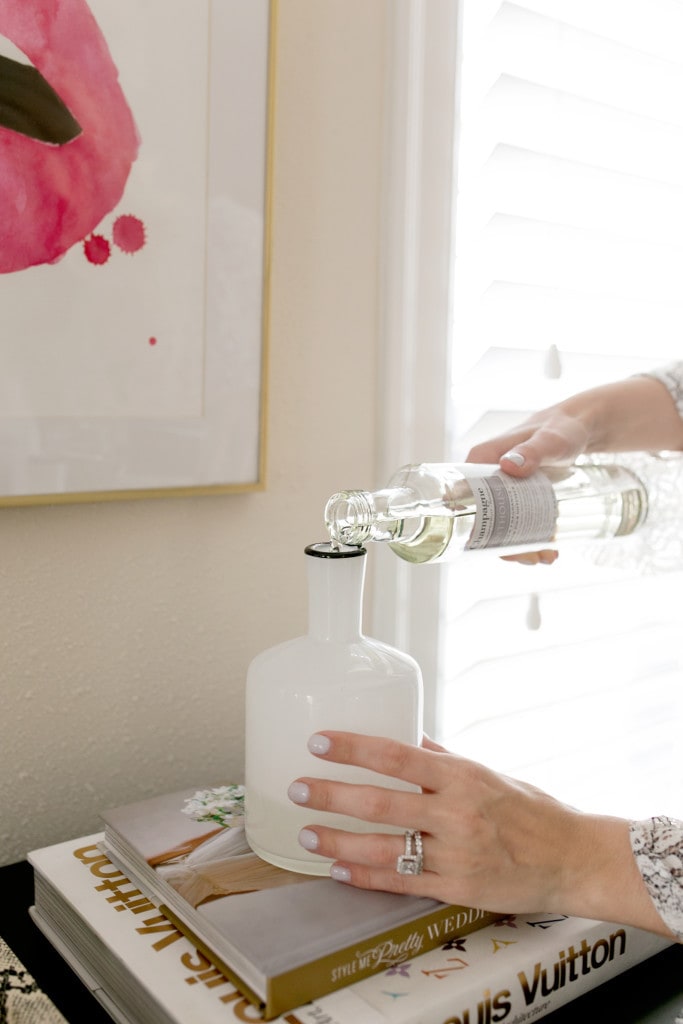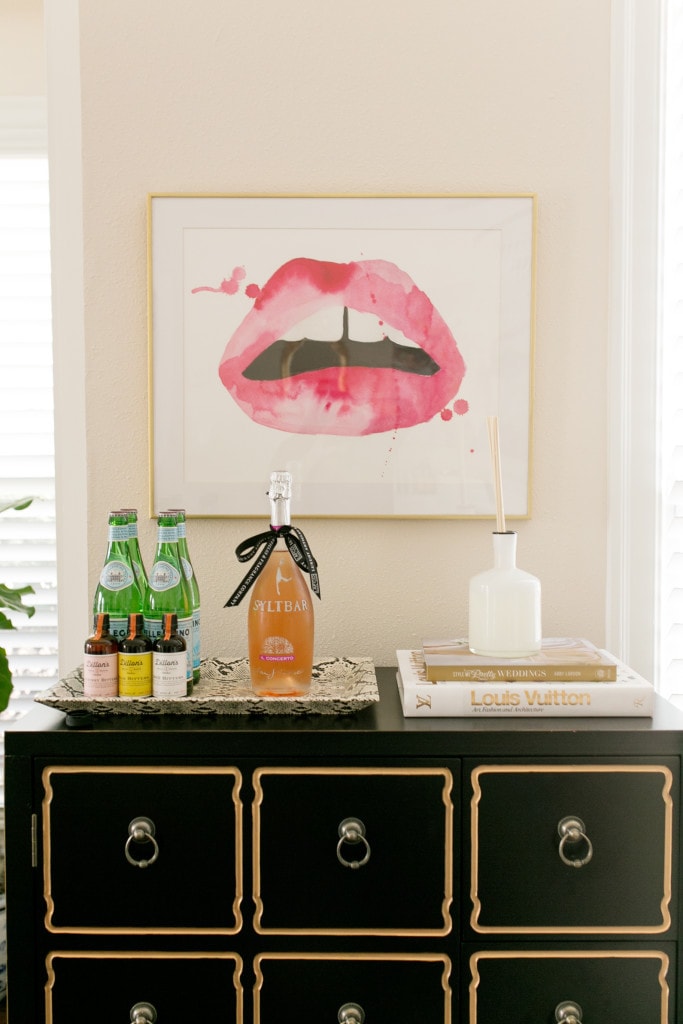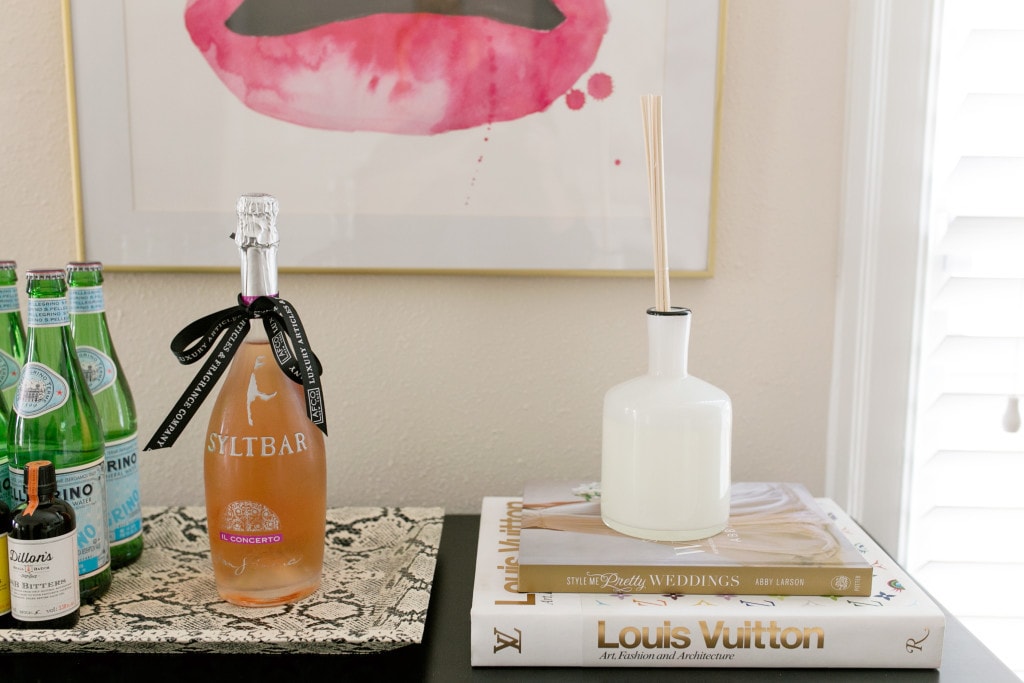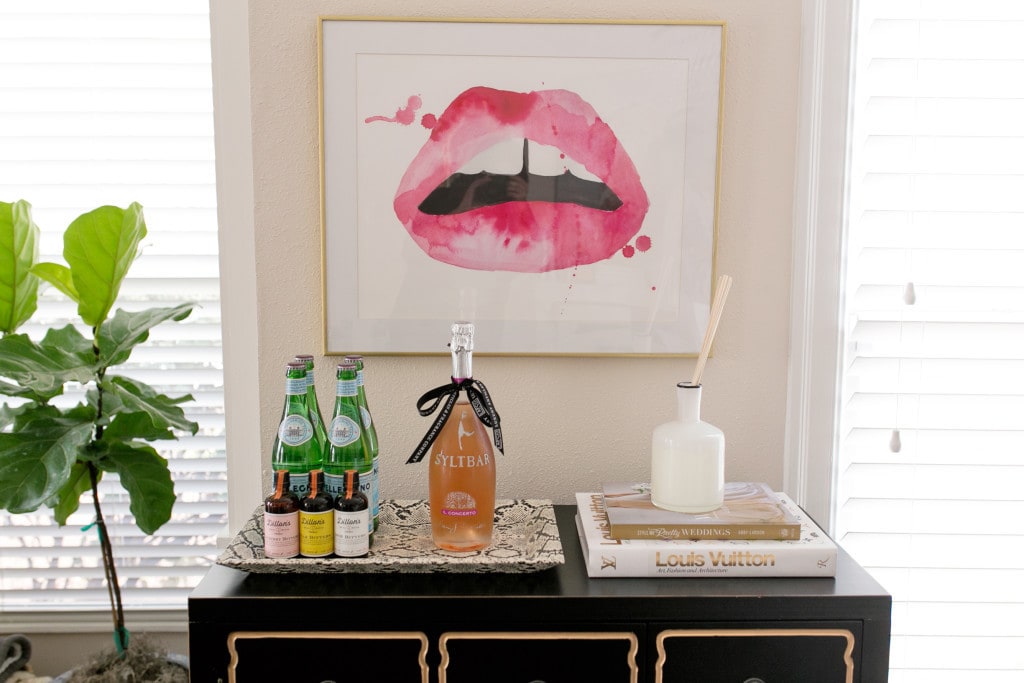 Top: Free People | Leggings: Shopbop | Lipstick: Requiem | Tray: Similar at World Market | Zebra Dish: Shopbop | Brass Pineapple: Etsy
Photography by: Angie Garcia
---
Being a blogger, I'm sure I'm known as the picky one out of the group.
"No, Taylor! Don't use that foundation, it will clog your pores."
"This lash serum is better than that lash serum, Casey."
"Nuh uh, don't order that. It will break in 2 weeks."
#TypicalKateyIsms
But I have to be a bit embarrassed when I say my best friend, Taylor is actually who introduced me to LAFCO. We have a really sweet gift shop right by our house [called Lawrence's] and they carry everything form LAFCO candles to Kendra Scott jewelry. Right when Taylor graduated college she told me she needed to run to Lawrence's for some office staples.
Naturally, I was a little confused because I didn't understand how Kendra Scott counted as "office supplies" but I mean I support that. I fully support that.
We went and she picked up a bunch of LAFCO candles. She told me how they are named after specific rooms and burn up to 100 hours. Then, if you follow me on snapchat you know in Austin she made us stop at a boutique in the Domain to get a new candle, her favorite is the Library scent. Taylor said she loves them because you only burn them for 10 minutes and your entire house [or office!] will smell for 3 hours.
So, when LAFCO asked me if I wanted to test our their new digital gift bar for Valentine's Day, I told them, "Absolutely. P.S. My best friend can't even start her first day of work at a new office without one of your candles." haha!
It's super simple to use, you just go to their gift bar here, pick out some different options [Paul keeps their diffusers in his office! I tell him that his audit room smells like old Wendy's if he doesn't.]. Another little tip I like to use, is putting the bar soaps in my dresser drawers. It lasts for forever and your workout clothes, socks and pajamas will always smell like you just washed them.
Also, for every gift bar purchase from February 4th-11th you'll receive a complimentary bottle of Syltbar's Premium Sparkling Rose.
Who would I gift this to? The girl who has everything and the girl who just got engaged.
When you have a friend who is always shopping it can be really difficult but soaps and candles are always a girly girl favorite. But even more so, if you have an engaged friend over Valentine's Day this is such a great start to their new home. I remember right when we got to our house after we closed on it I cried. We walked in and it wasn't that magical feeling you see on House Hunters. haha! I just walked in and saw a lot of work that needed to be done and a lot of things that needed to be replaced. [Our house was built in 1940]. I was excited, but I was intimidated and I just wanted to know how to make it feel like our home. Now I can't imagine ever moving, but my mom's friend told me this tip when she helped us unpack.
"Make your bed and light a candle. Moving is awful, but make your bed first and put a signature scent out, you'll feel much more at home and you won't be overwhelmed."
So we can all thank Taylor for introducing me to this brand, and if you ever need a quick and easy gift or want to treat yourself for Valentine's Day this is the perfectly indulgent way to do so! Plus, they wrap it in an incredibly gorgeous black box that Taylor said she is going to store in her office. #winwin

Partnered with LAFCO. All opinions are my own. Thank you for supporting the brands that allow COF to operate full time.