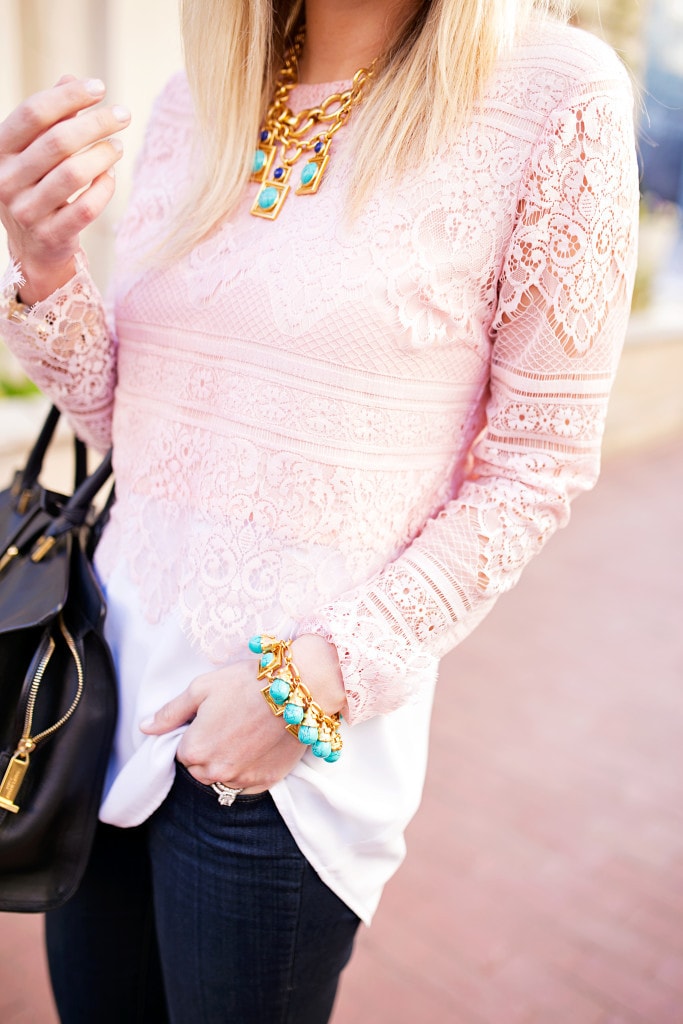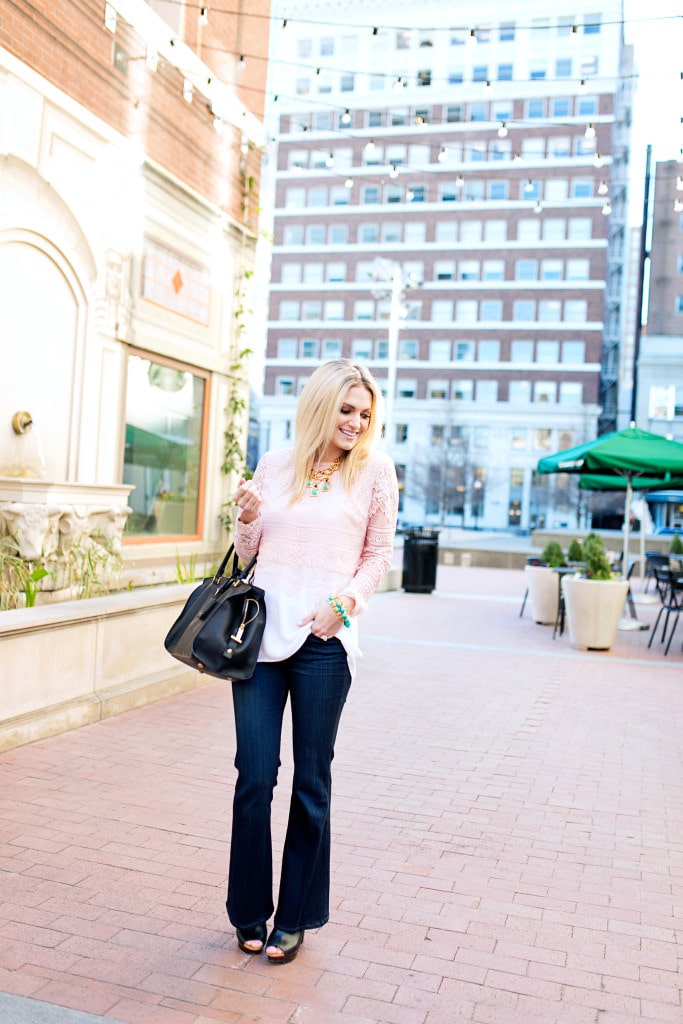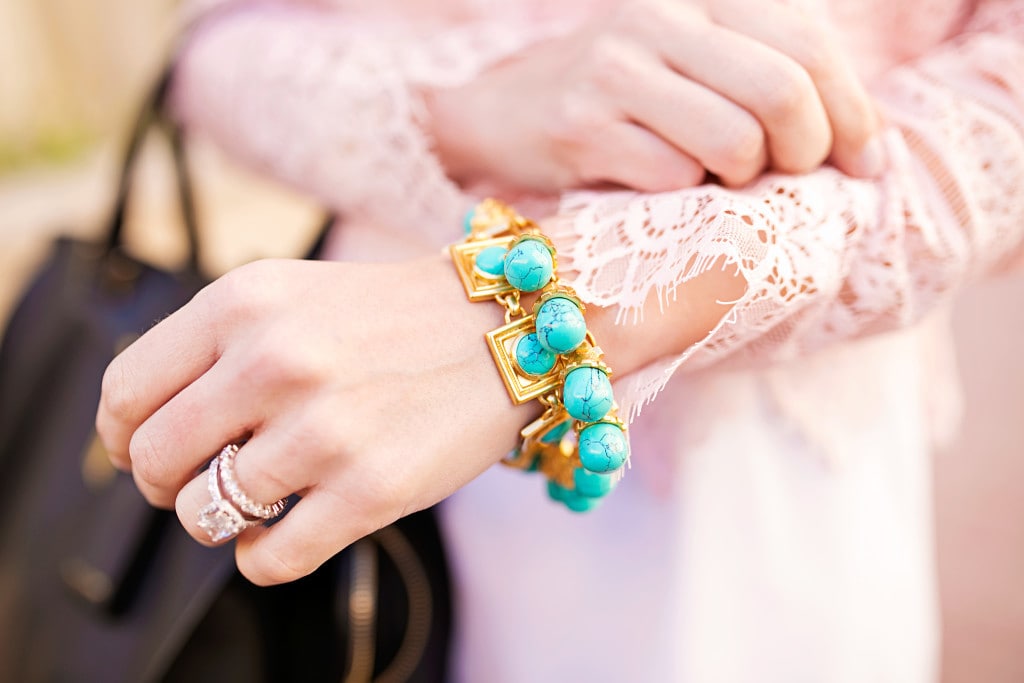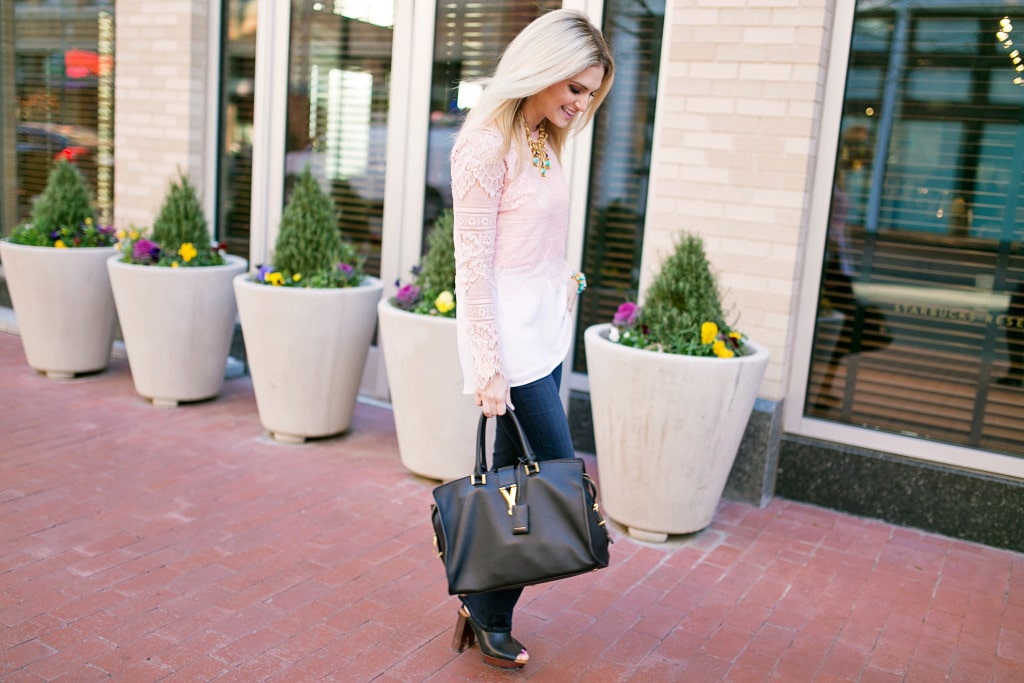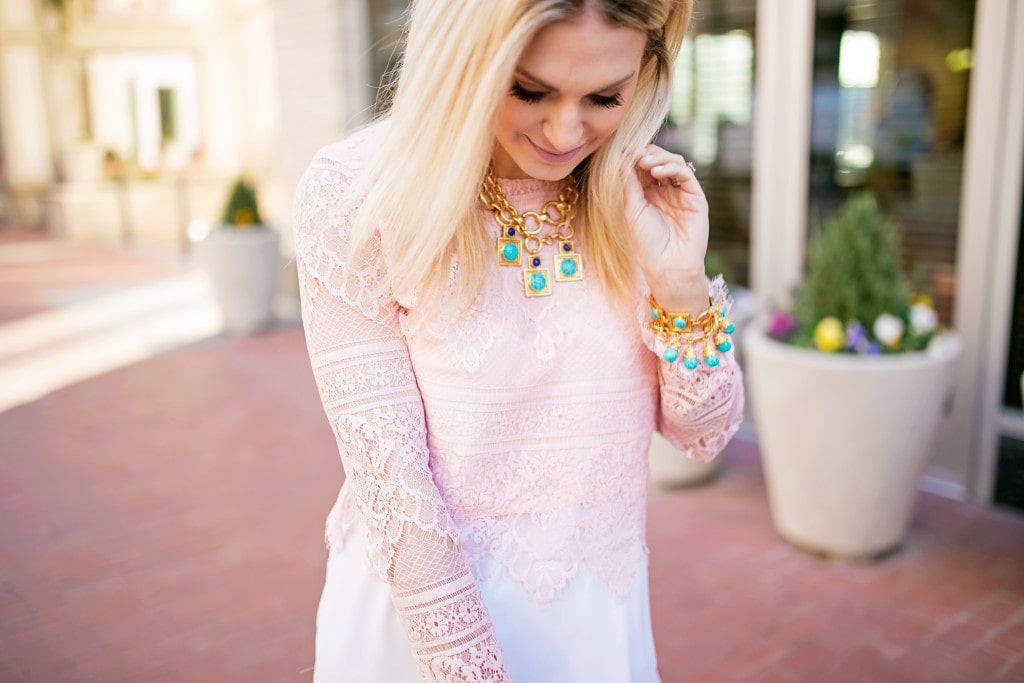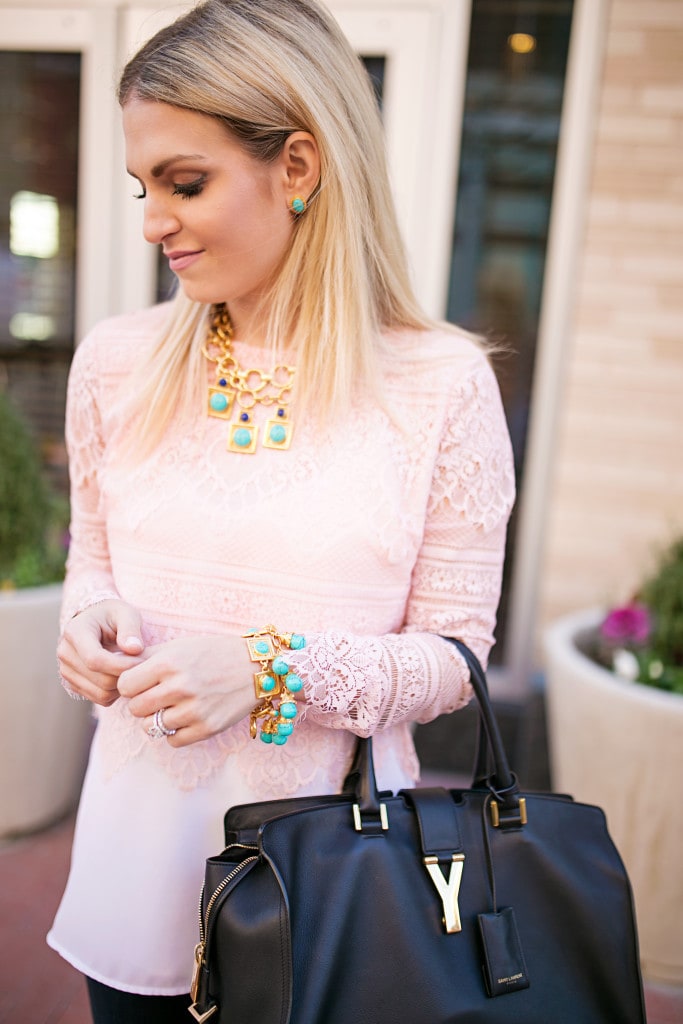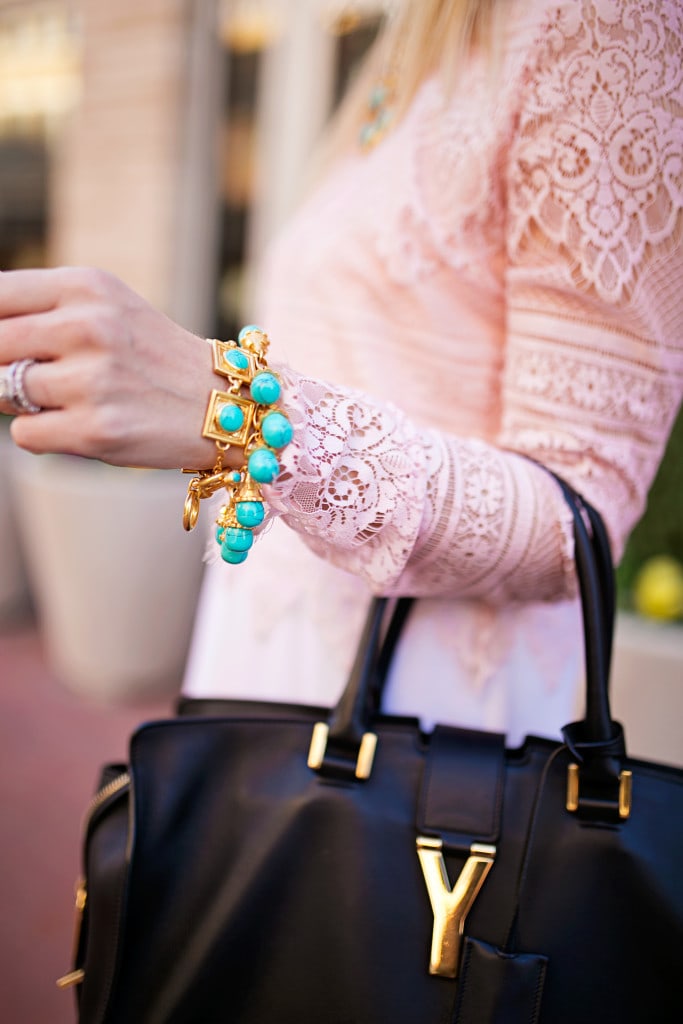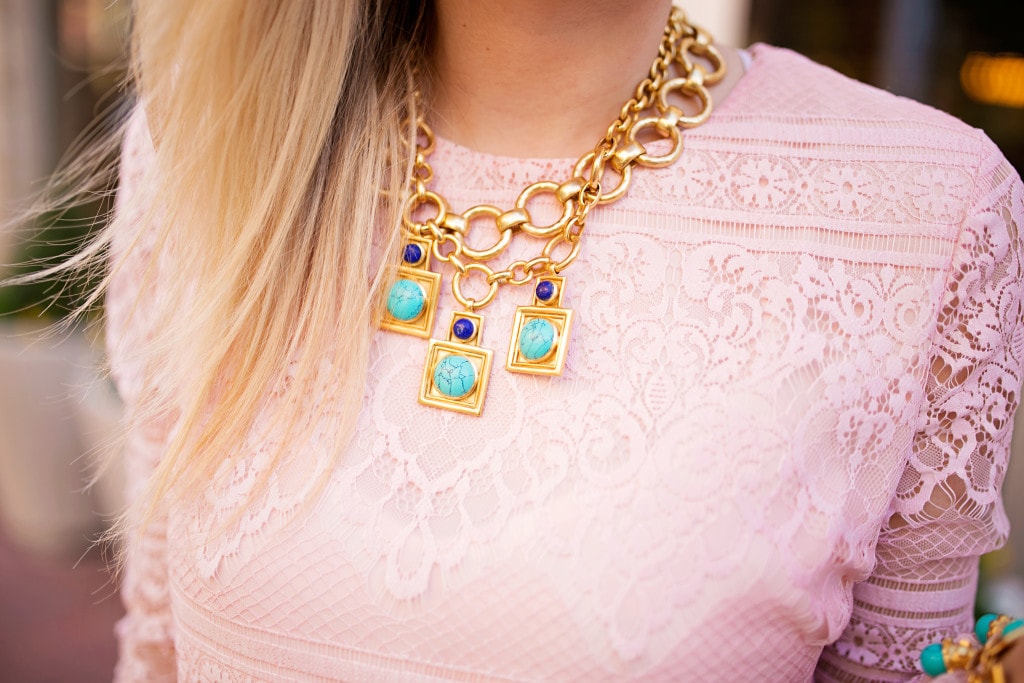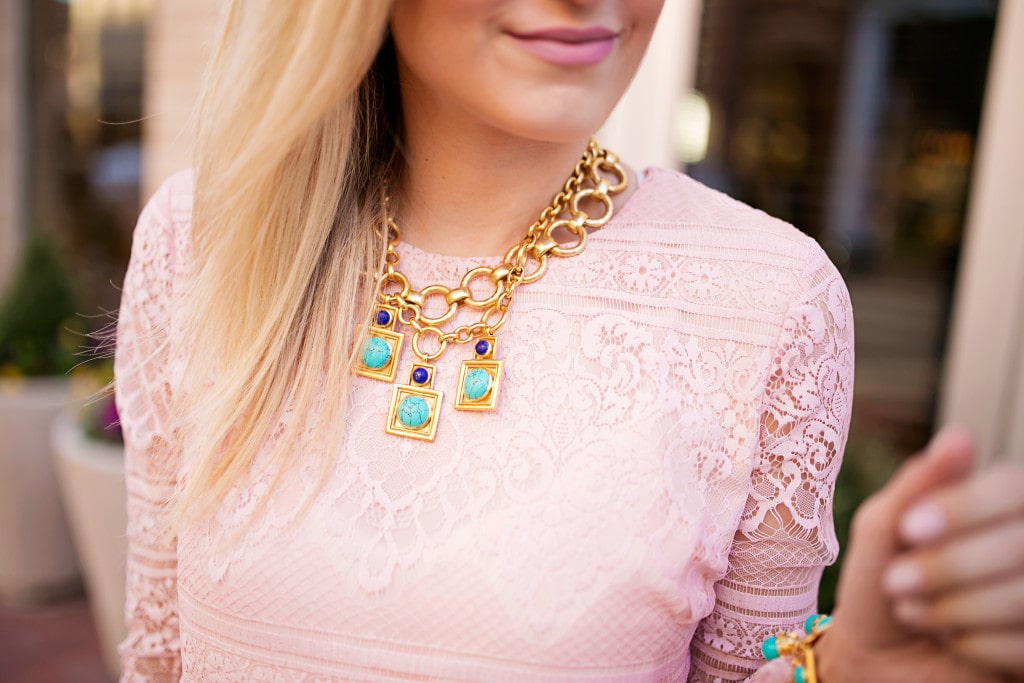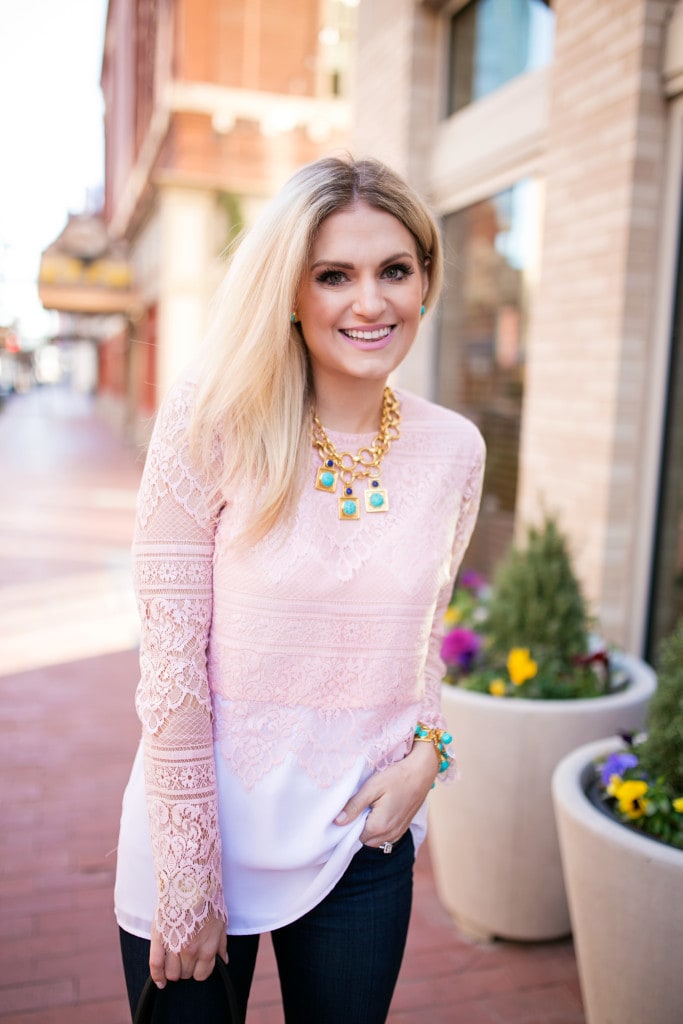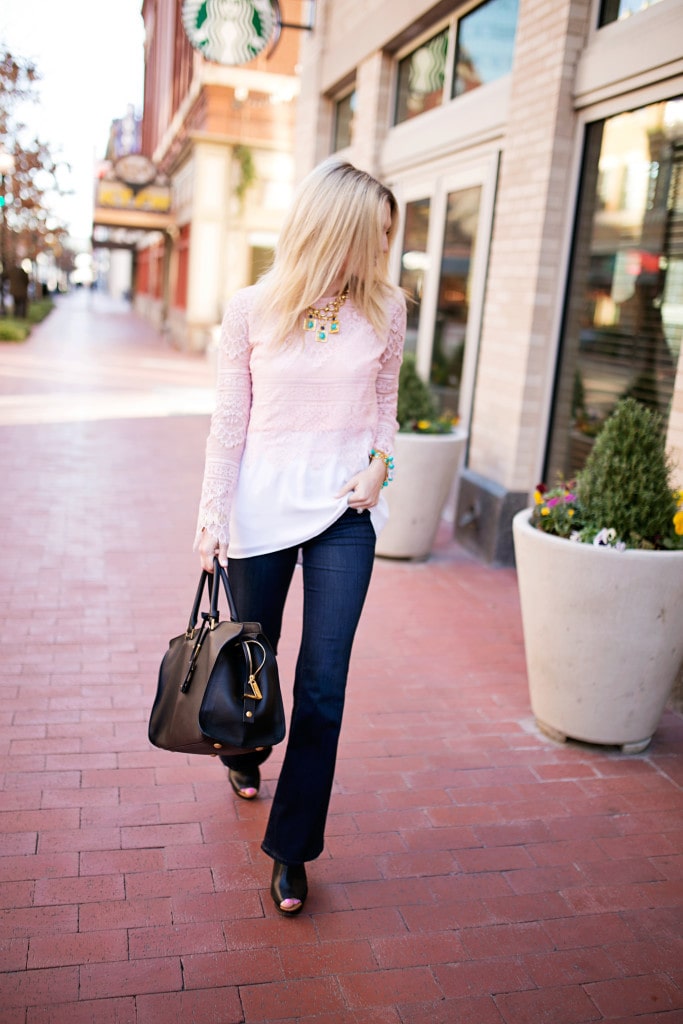 Top: Revolve Clothing | Tank: Express | Denim: Nordstrom | Necklace: Julie Vos [c/o], Julie Vos [c/o] | Bracelets: Julie Vos [c/o], Julie Vos [c/o] | Earrings: Julie Vos [c/o] | Shoes: Chloe, Similar Less Expensive | Bag: YSL, Similar Less Expensive | Lipstick: Requiem
Photography by: Angie Garcia
---
Last Thursday it was 75 and sunny. I was thanking the Lord above I lived in Texas and I got a bit overzealous with the notion spring was coming. I mean, Valentine's Day hadn't even come yet and I was tempted to pop in J.Crew for some shorts.
January is not my favorite month. Never has been. Probably never will be. I remember in elementary school always dreading this month and being so excited by MLK day because I knew we were almost to February. I mean, I hated the month at 9 years old. That's some strong emotion right there.
I'm sure it has something to do with the weather and taking down Christmas decor, but by mid February that feeling is gone because Spring is coming. And that weather was a complete reminder and catalyst to new projects! Spring is my project season. Last spring we bought our first home, this spring I've already got visions for lots of things I want to do in our backyard and a few furniture swap outs. Nothing like having a puppy chew up a rug or 14 coffee table books to kick start a new design project. 😉
But because I can't come to everyone's home and plant some hydrangeas and swap rugs, I thought I'd help start a fun project for you all: collecting new spring jewels.
I'm a Texas girl, so one thing I think you need in your jewelry box is turquoise. Turquoise, a white tank and a bright lip are your spring/summer staples here and if done right can be incredibly chic. A designer I actually started to wear last spring was Julie Vos. My mom's birthday was coming up and she mentioned she wanted one of the cuffs. So like any good, first-born daughter I went and got the turquoise Lafayette Cuff, wrapped it and gave it to my dad so he could surprise her.
Then, I borrowed it. Maybe 6 or 7 times. At that point is it even called borrowing?! So i invested in my own and it was a domino effect.
I partnered with them to pull my favorite pieces from the spring line and give the Santorini Statement Necklace to one reader as well, so you can maybe have the same experience I did! You just don't have to give it back. 😉
I loved layering these bracelets together [this is my favorite!] along with this Santorini Statement Necklace. I think because of the tasteful juxtaposition of bright stone and smooth gold hardware, this collection makes it easy to layer. Typically, I wouldn't think, "Yep, let's do 4 pieces of turquoise jewelry at once." But with this look I even thought, "Ehh..I could pile one more bracelet on!" And if you aren't even a big turquoise girl [it's okay, this Texas girl still loves you!] the Lafayette small link necklace is a key layering piece for a monogram necklace or dainty piece. To win the Santorini Statement Necklace just enter below!
Do you have any spring projects you like to start?!

In partnership with Julie Vos. All opinions are my own. Thank you for supporting the brands that allow COF to operate full time and gift readers!