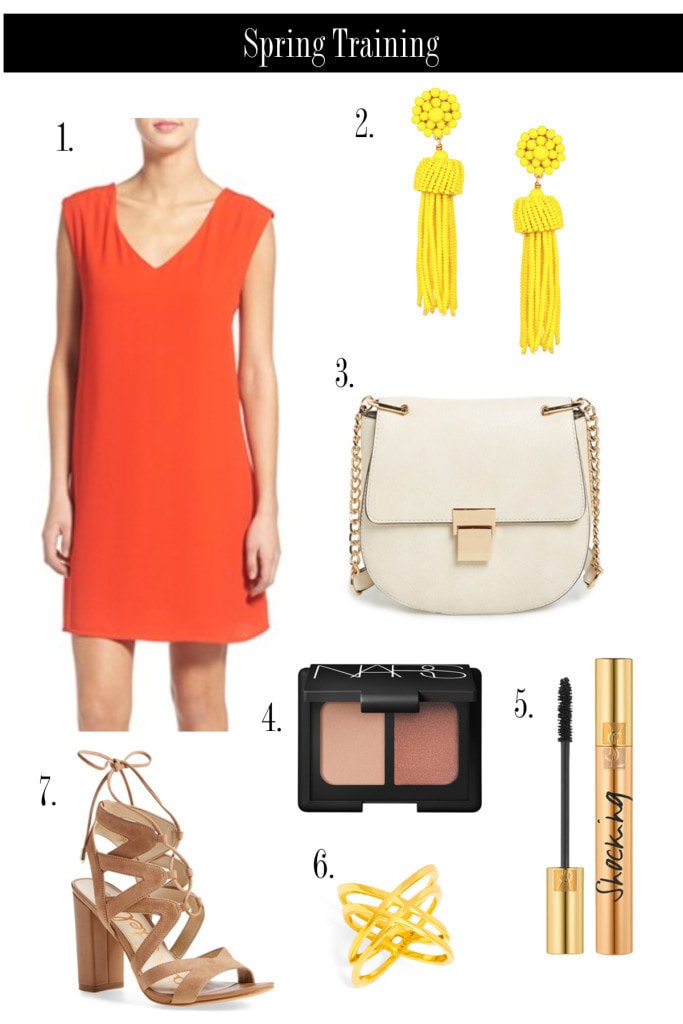 1 | 2 | 3 [Chloe Lookalike for only $36!] | 4 | 5 | 6 | 7 
---
In February, Texas likes to reenact Katy Perry's Hot N Cold. #DramaQueen One week it ices and the world shuts down. The next week it is 75 and sunny.It is quite the lovely aggressive reminder to start thinking about my spring wardrobe because come March 15th I'll be needing to pull out shorts!
I recently ordered these sandals and am so excited to wear them with white jeans and sundresses. I thought I'd style a little look around them for you, and I love that the bag and dress are under $90 combined!
I'm also a week into Whole 30 and I've decided to break up my posts into 3 separate ones. I'll be sharing days 1-10 and recipes I loved, days 10-20 with recipes and then a final recap with what my grocery list was like and my results! Days 10 & 11 are the days you are most likely to give up so cross your fingers for me on Wednesday and Thursday! I'll be sharing lots of details soon! 😉
I hope you have a wonderful Monday!