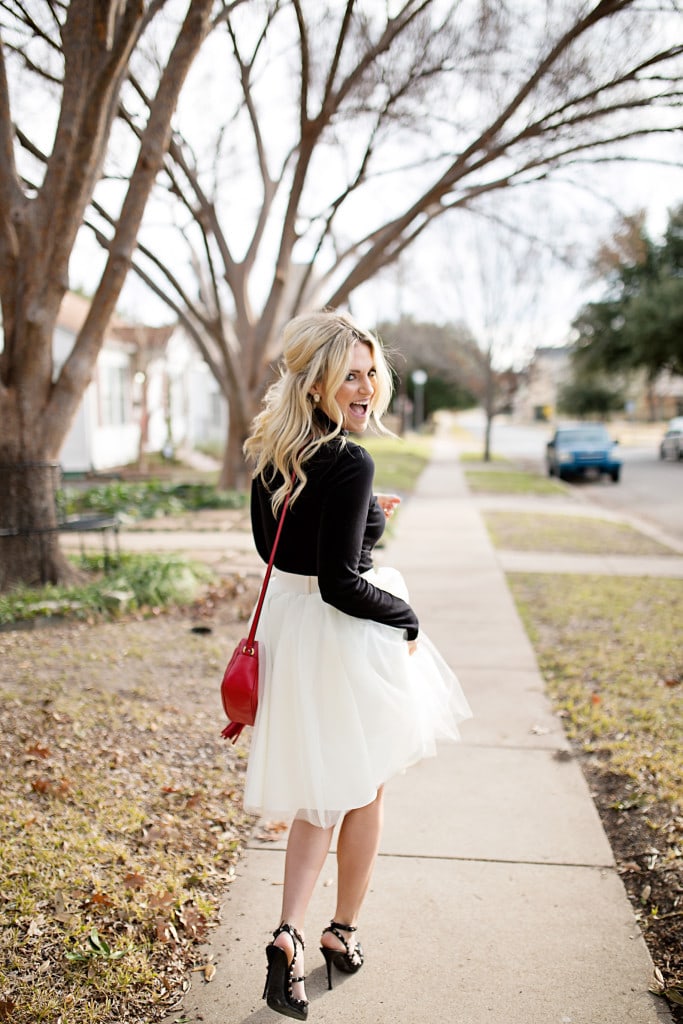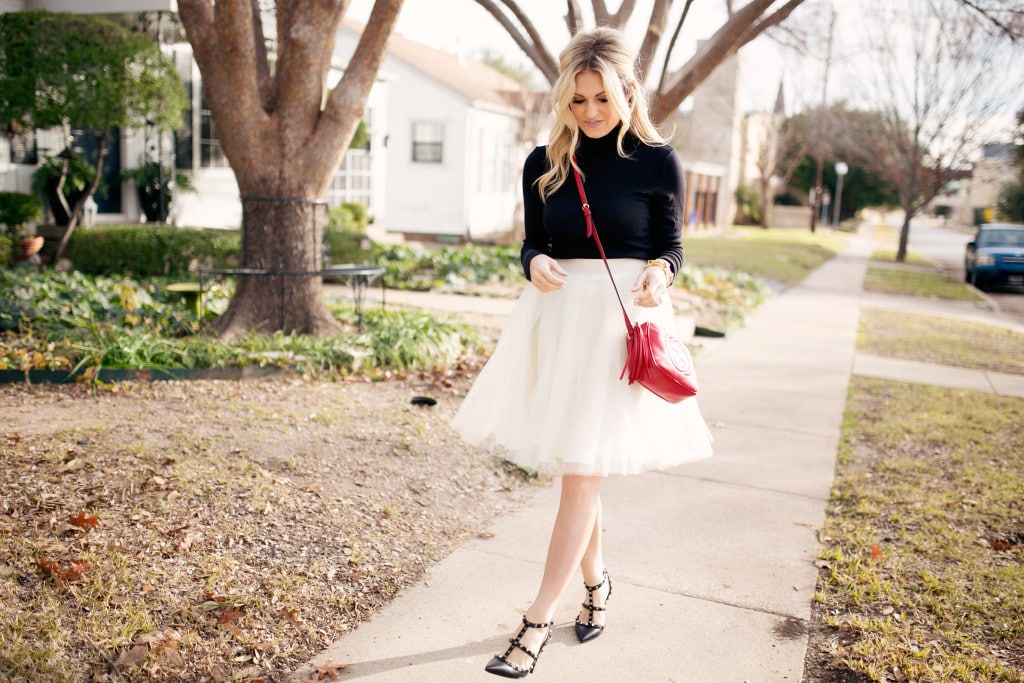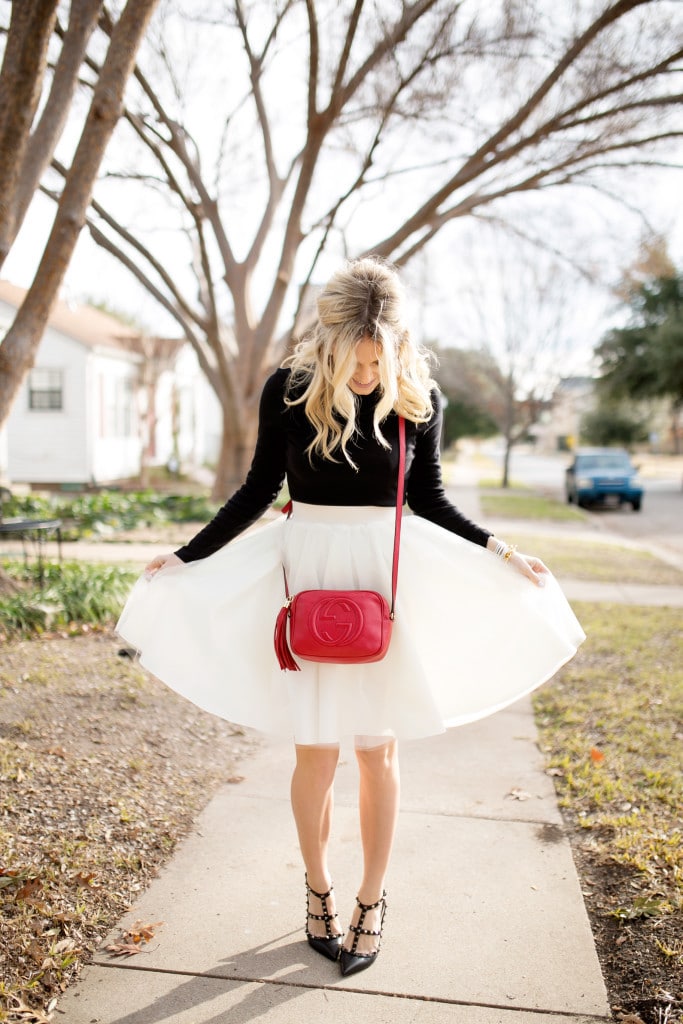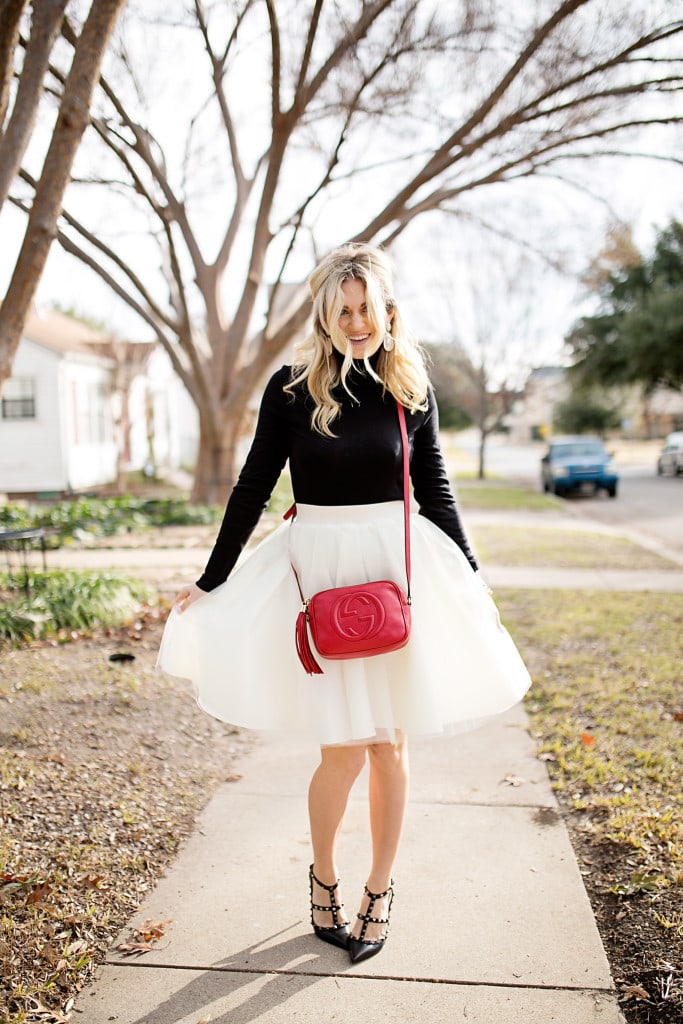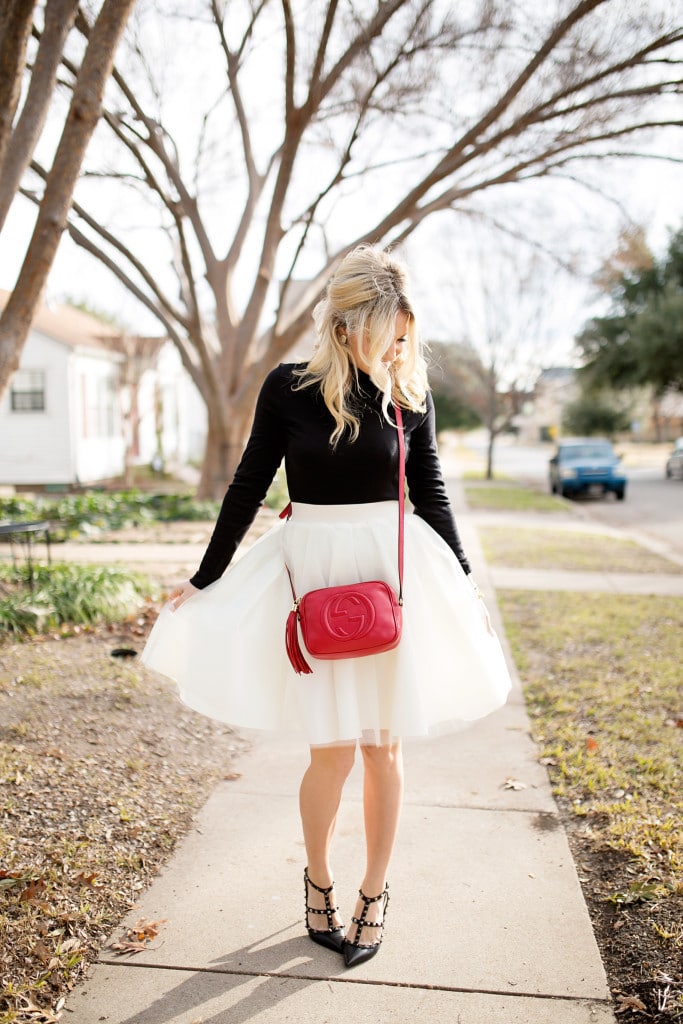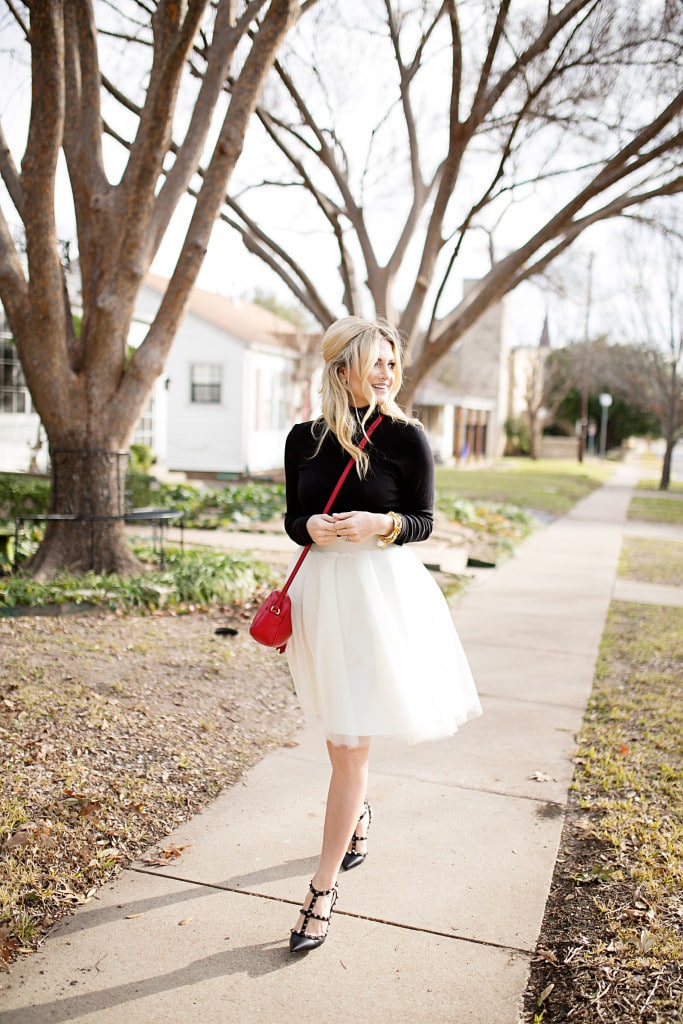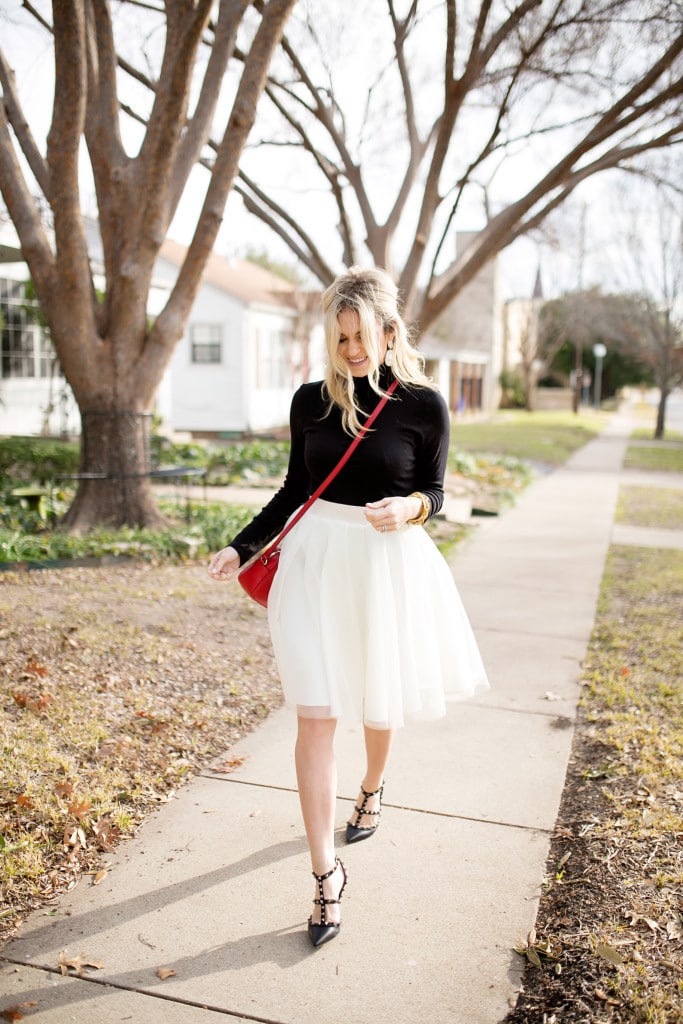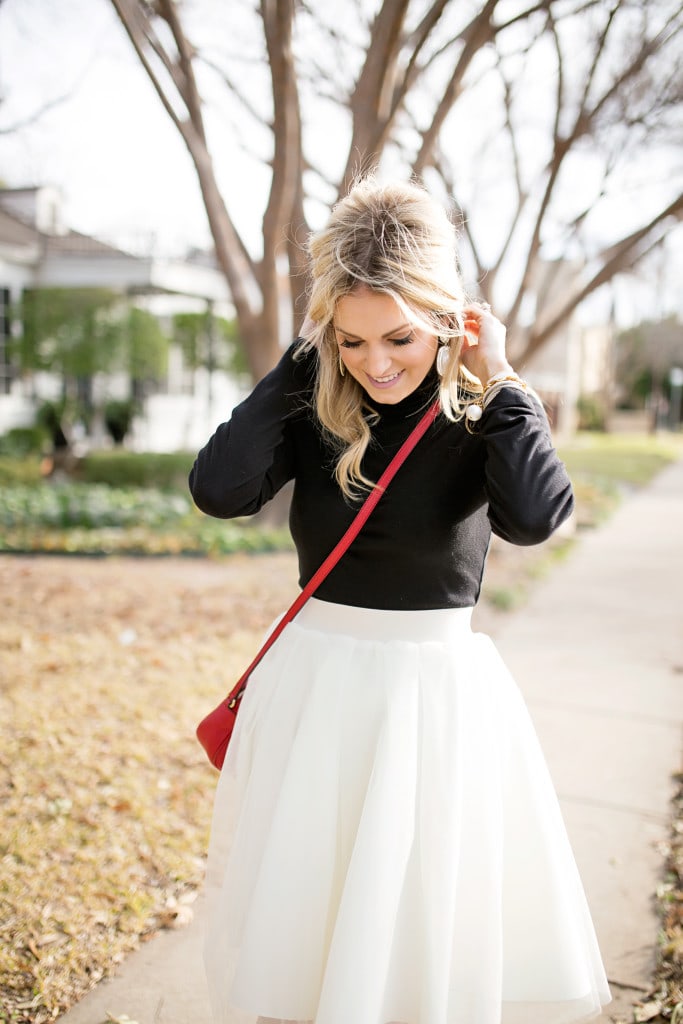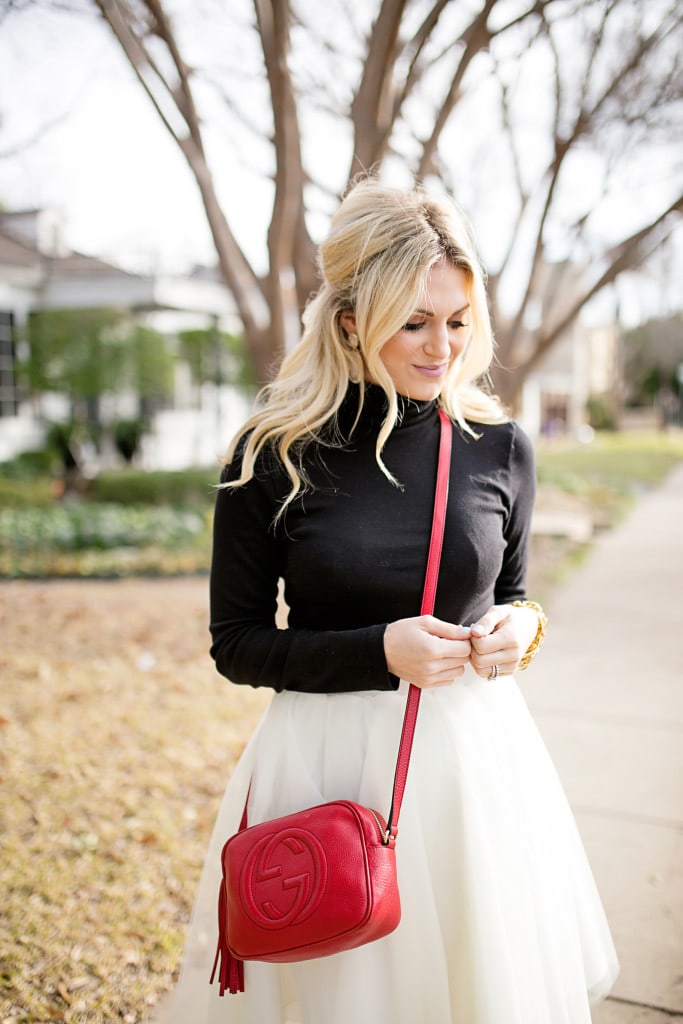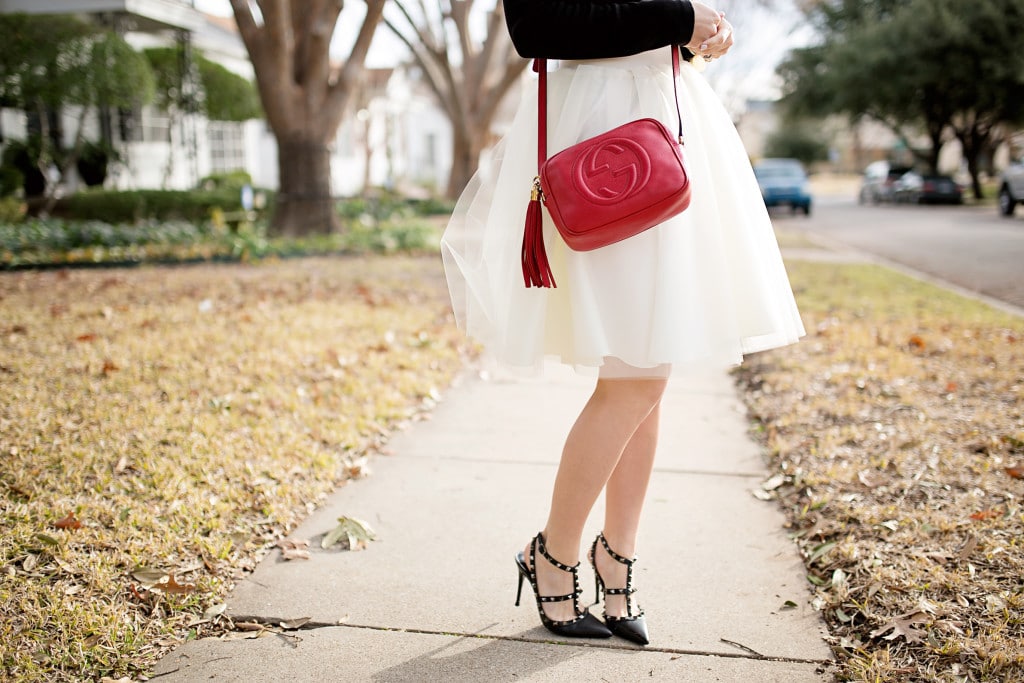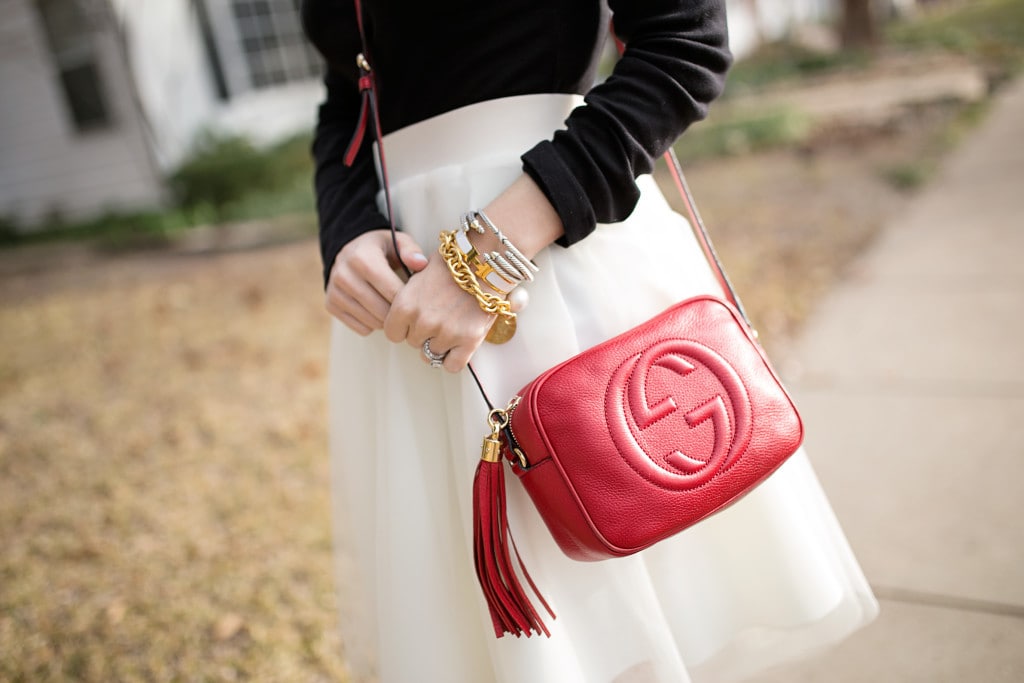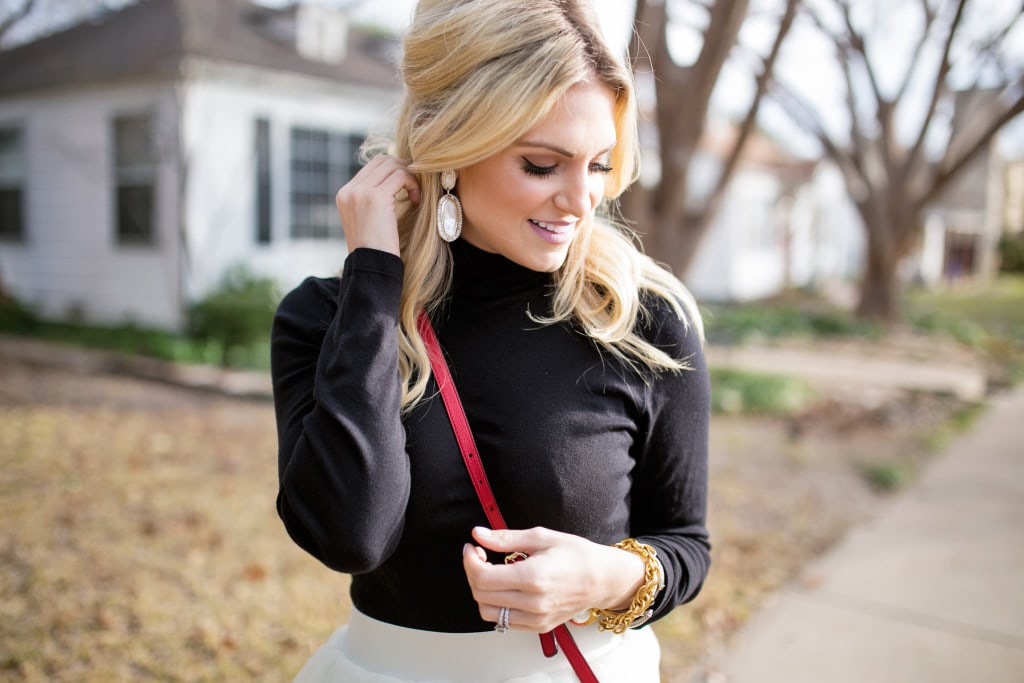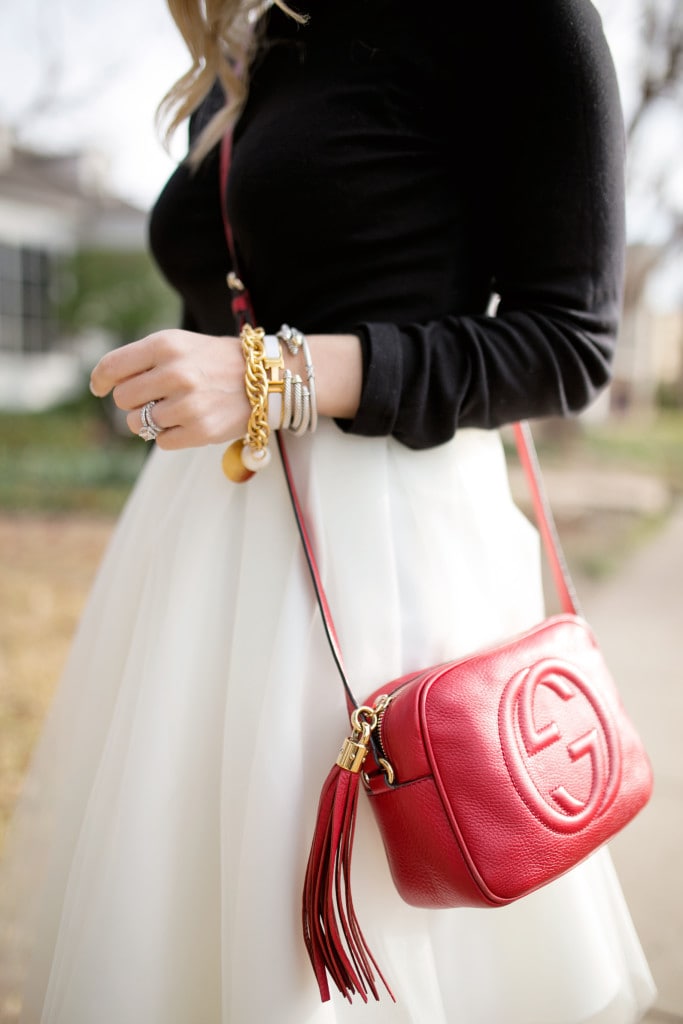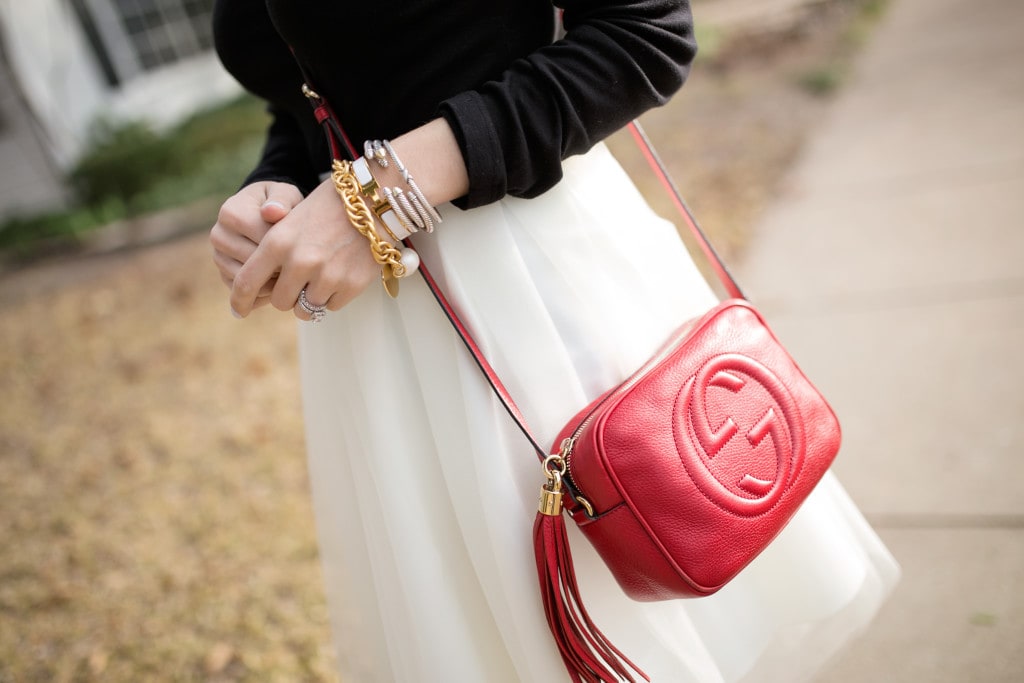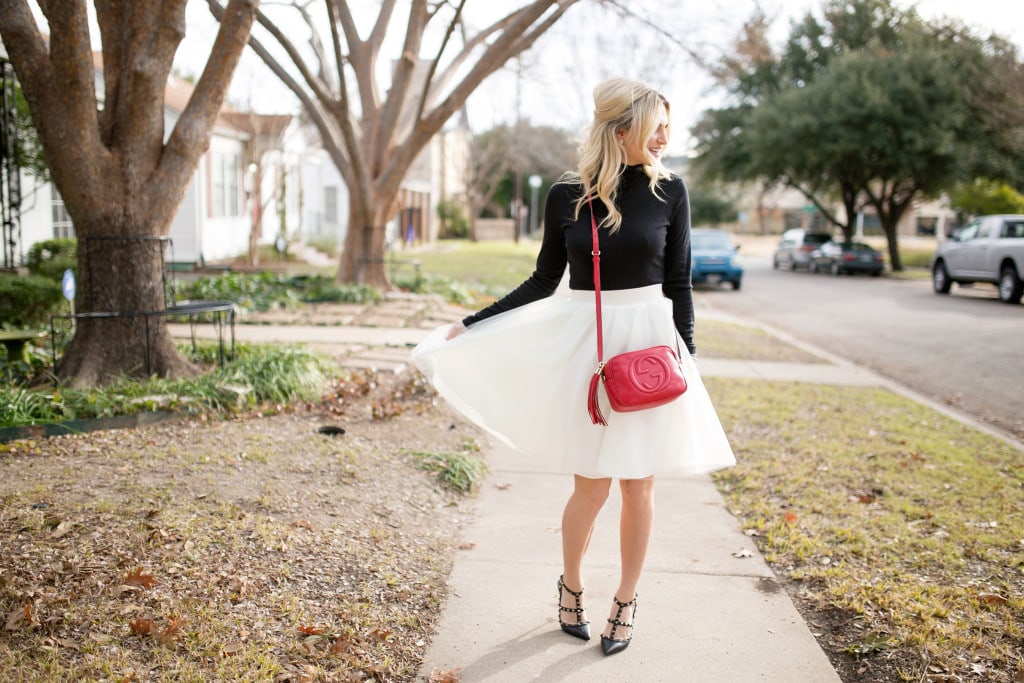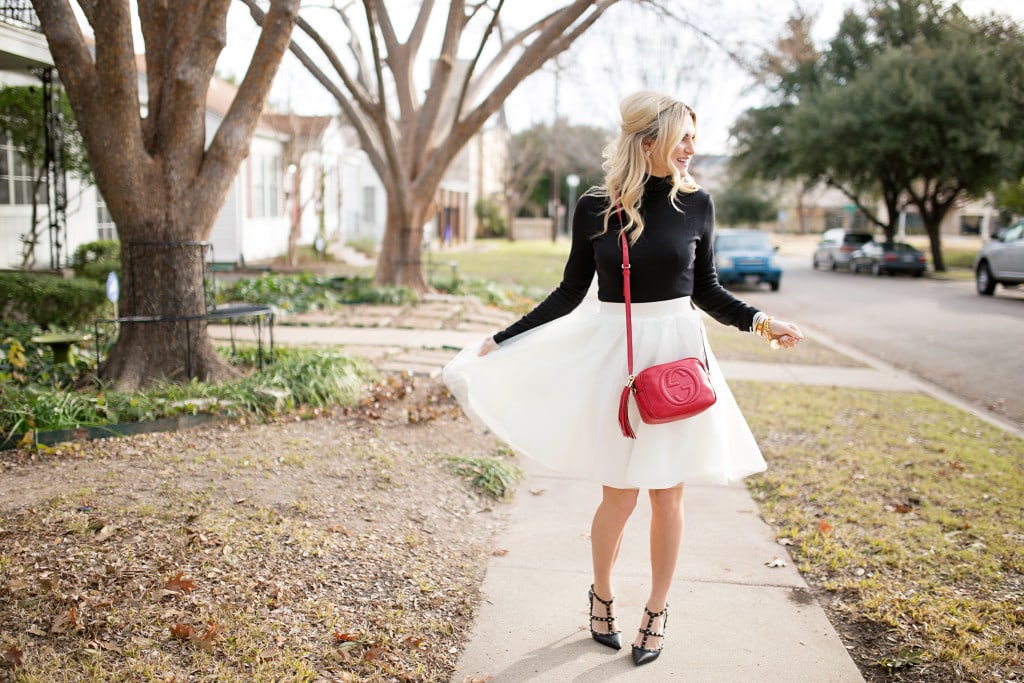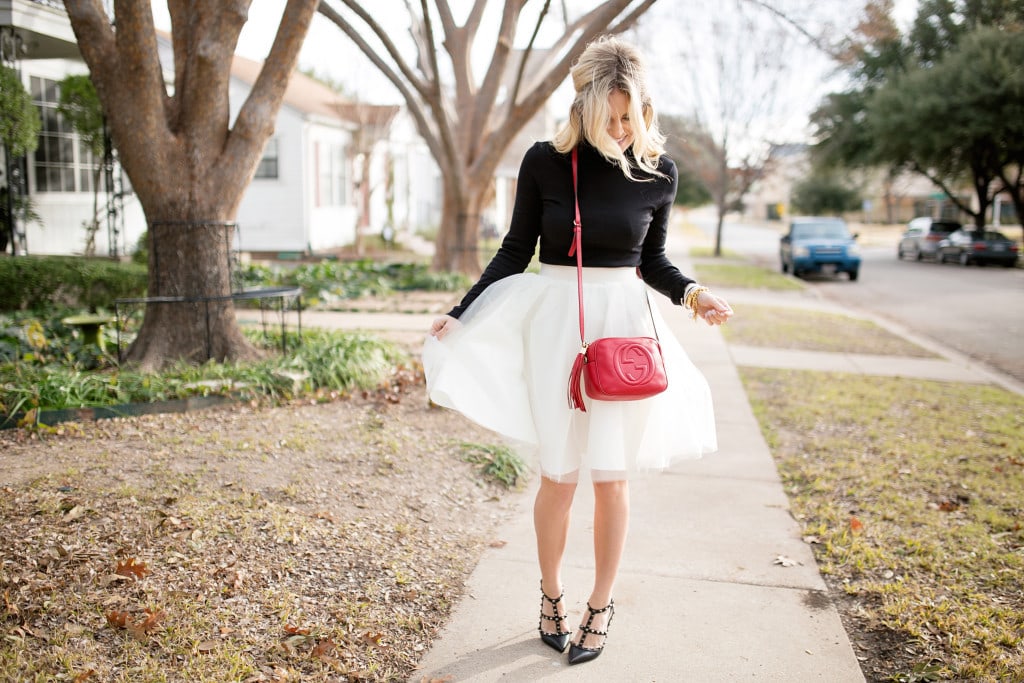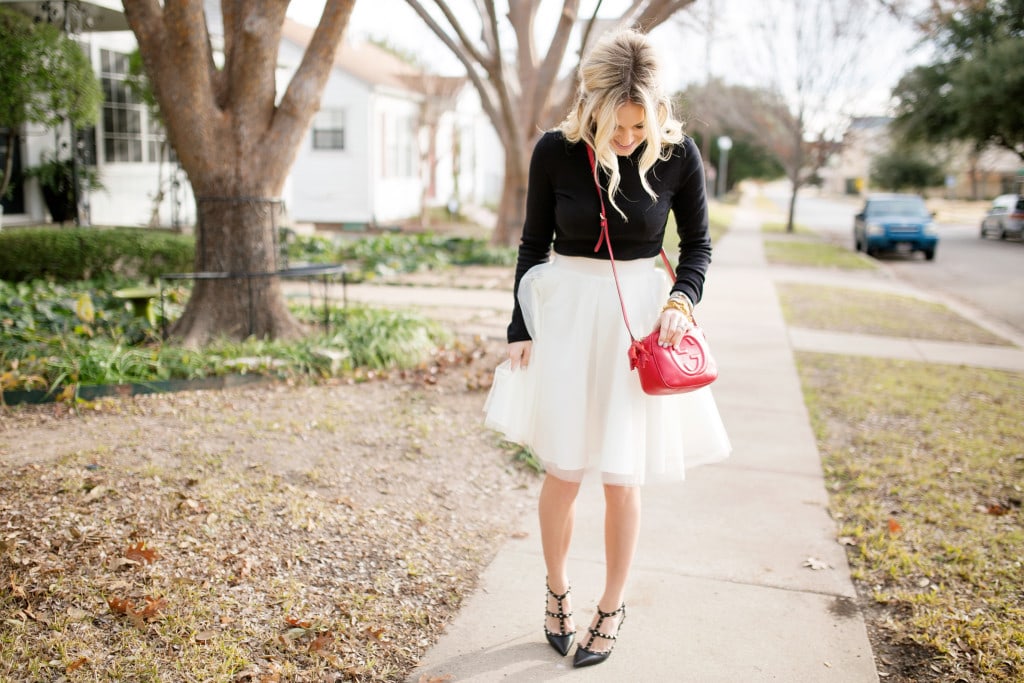 Turtleneck: Splendid | Skirt: Bliss Tulle [c/o] | Shoes: Valentino, Similar | Bag: Gucci, Similar | Earrings: Kendra Scott [c/o], Similar | Lipstick: Requiem | Bracelets: Moon & Lola, Hermes, David Yurman
Photography by: Angie Garcia
---
Happy February 1st! The love month! 😉
I know I always say, "This is my favorite post." But I mean it this time! This is seriously my favorite post. I felt like Carrie Bradshaw. In a turtleneck. I mean the southern, wife Carrie Bradshaw. If there is such a thing…
I've shared how much I love this cheesy little holiday and I really attribute it to how special my mom made it for my sister and I growing up. I thought the best way to kick this month off was to share a fun Valentine's Day date night look.
This is also my first day of Whole 30, so if I'm going to be a cranky little girl who can't have sugar or bread, I might as well focus on what I'll wear for Valentine's Day, instead.
I have a black Bliss Tulle skirt that I have styled before, but I always kept staring at stalking the cream on online so I was really excited to partner with them and style it my way this season. Here I'm wearing the Ashley in Ivory. The brand runs true to size.
I paired it with a black turtleneck and my signature messy half up hair. I think the mod turtleneck and hair give this a bit of a messy '60s Bardot vibe, while the skirt keeps it in balance with femininity.
I think we have a really laid back Valentine's Day date planned. I feel so bad spending money going to a nice dinner when I can't eat anything on the menu ["Hi, can I have chicken cooked in no butter and a side of veggies with no oil. Please and thank you."] so we are going to get appetizers [I can do shrimp in a shrimp cocktail!] and then walk around downtown. I'm a grandma anyways, I'd much rather walk and talk with my husband than do anything over the top. If you're that way too I'll be sharing a pecan pie recipe soon you can make at home that night!
Do you have any fun plans for your Valentine's Day?! You can be Carrie Bradshaw and twin with me with a Bliss Tulle skirt here.


Collaboration with Bliss Tulle. All opinions are my own. Thank you for supporting the brands that allow COF to operate full time!