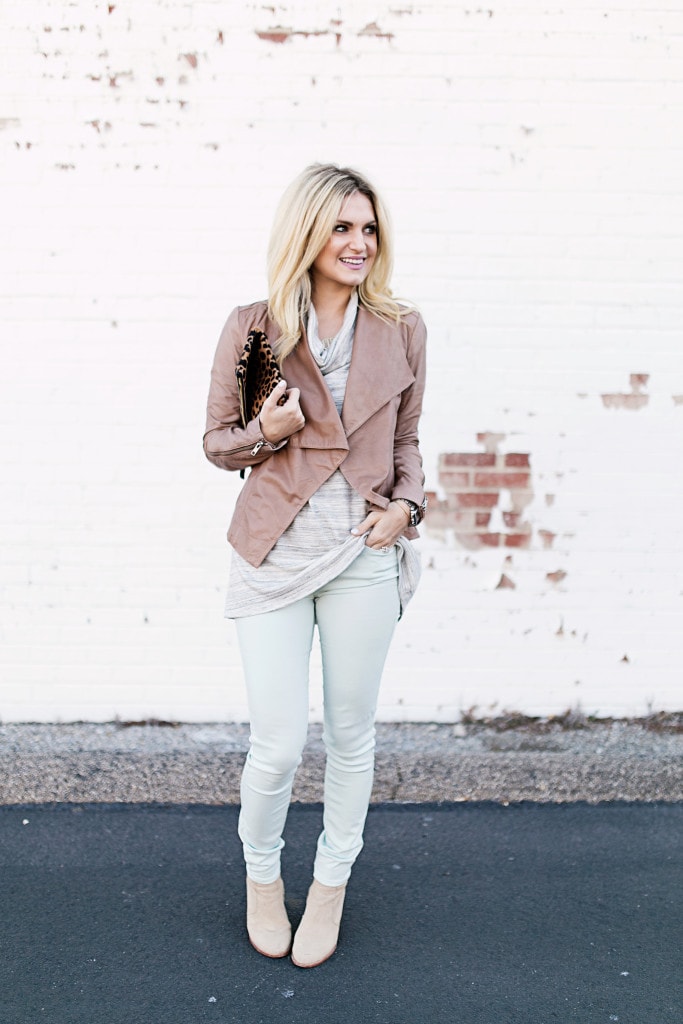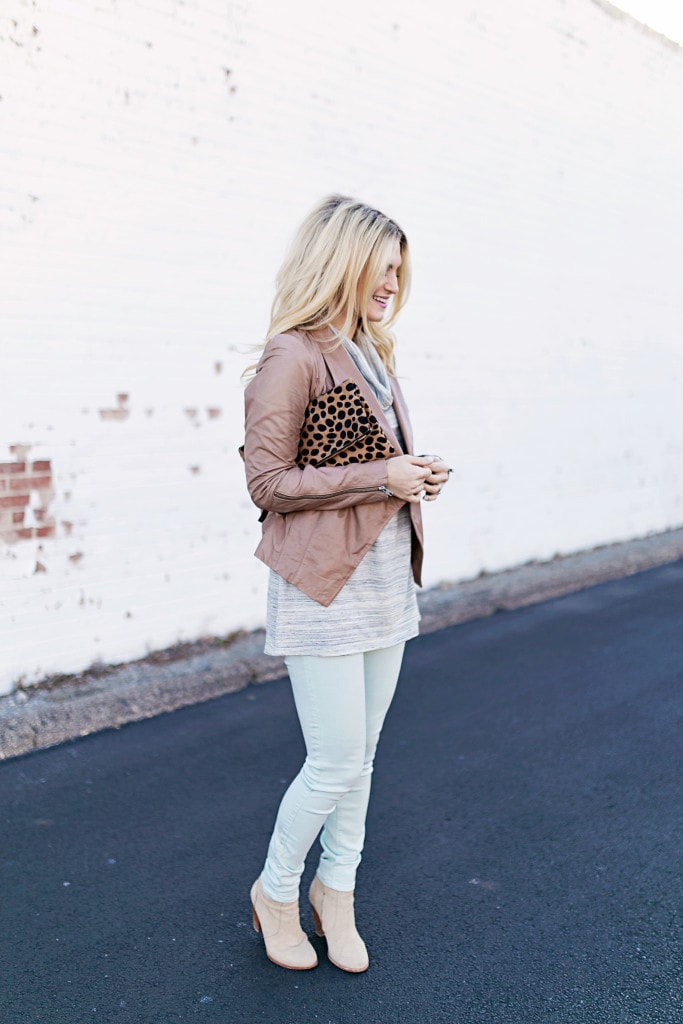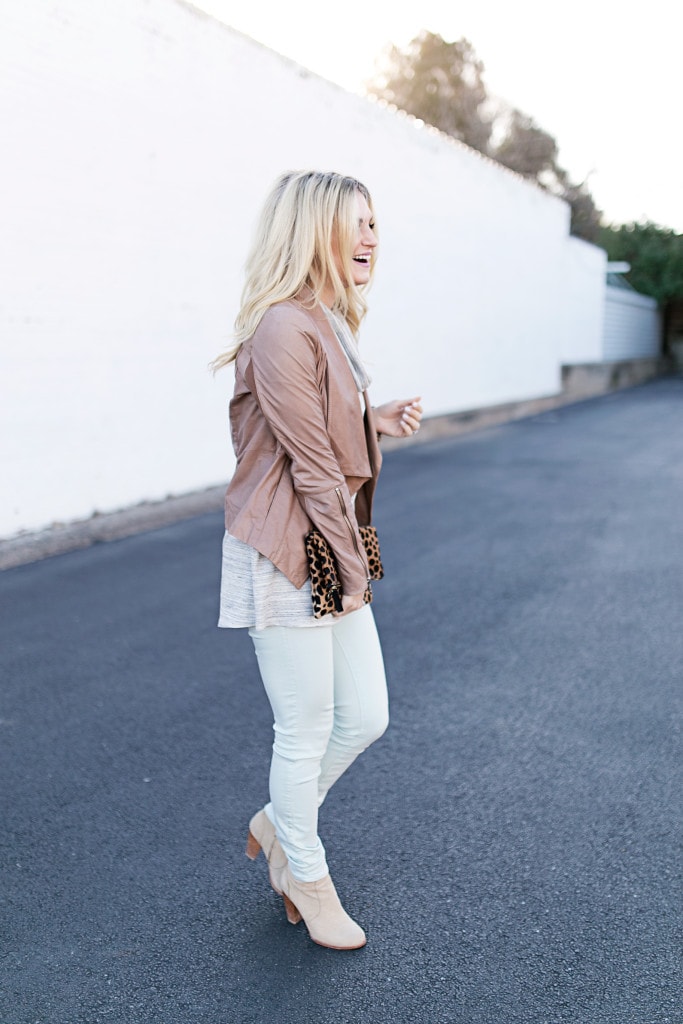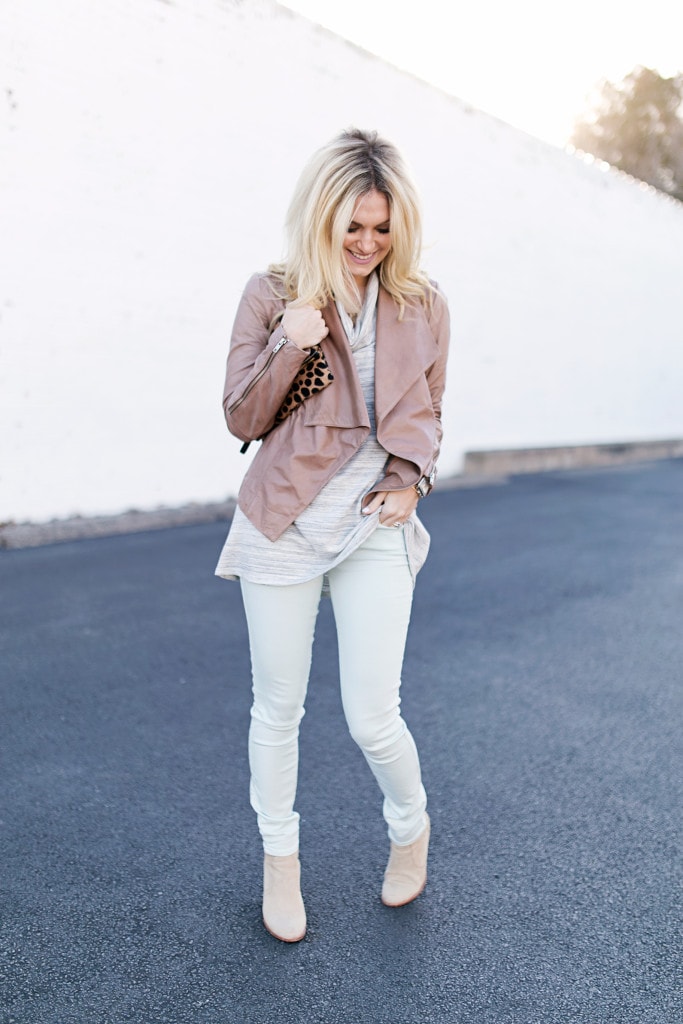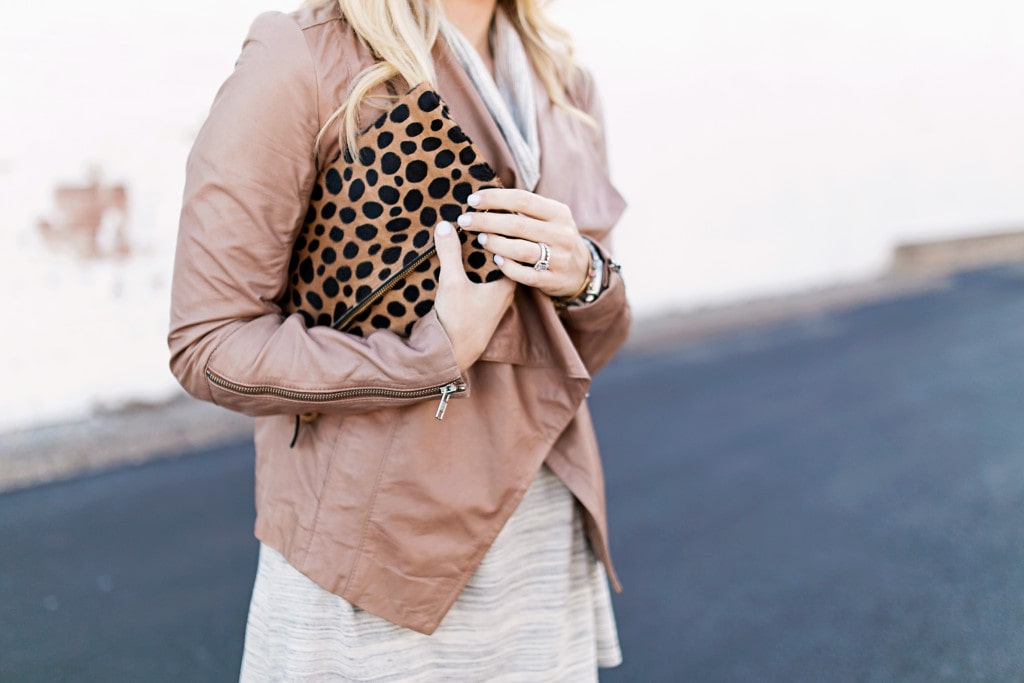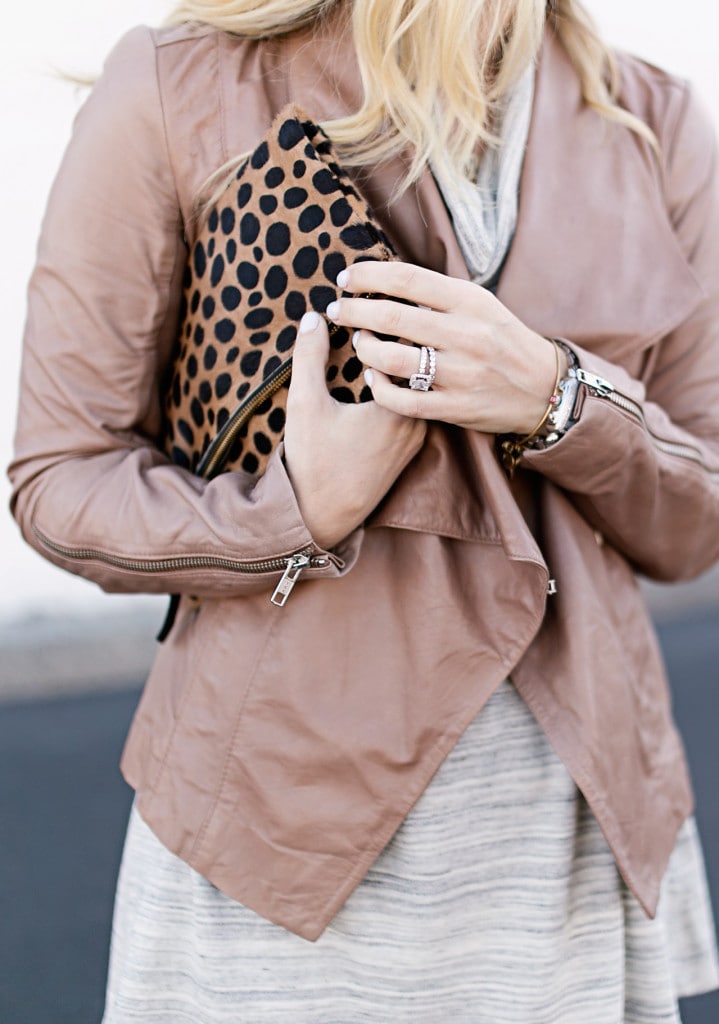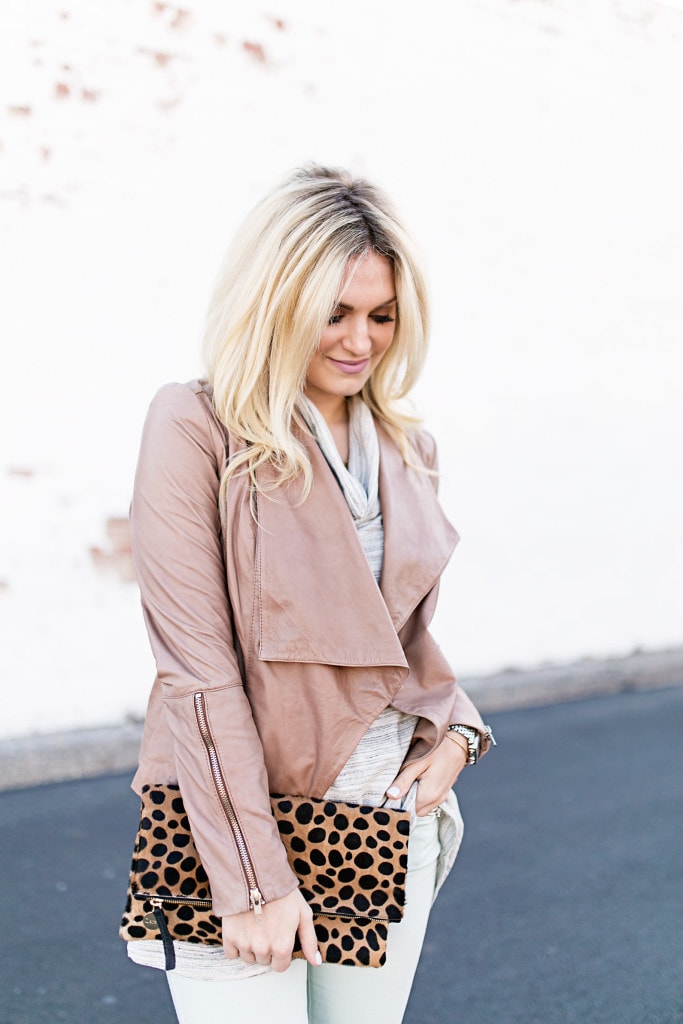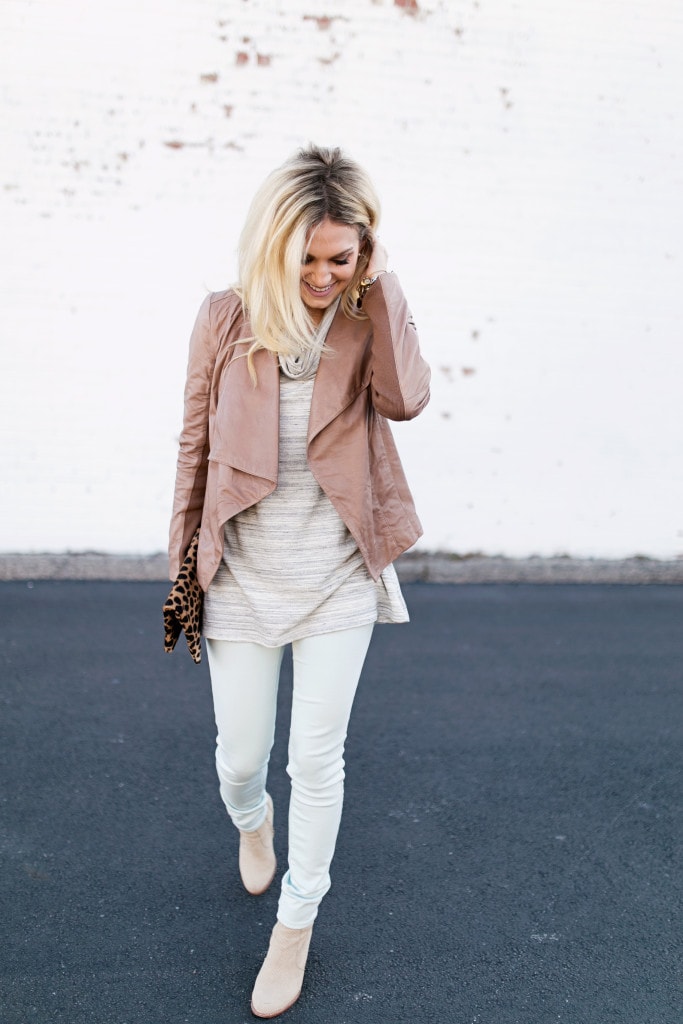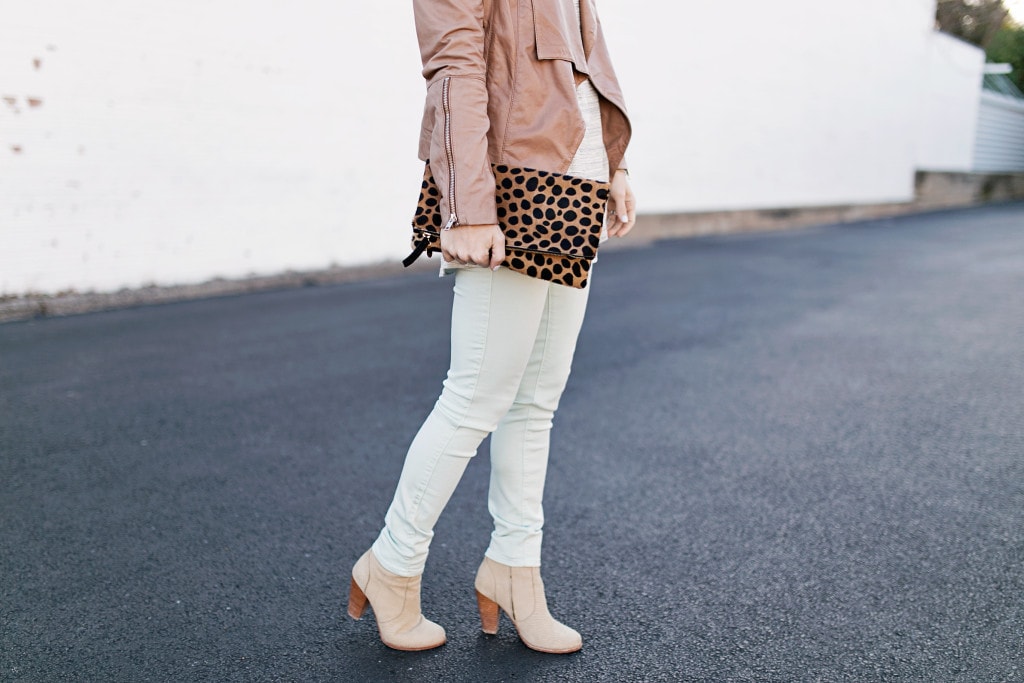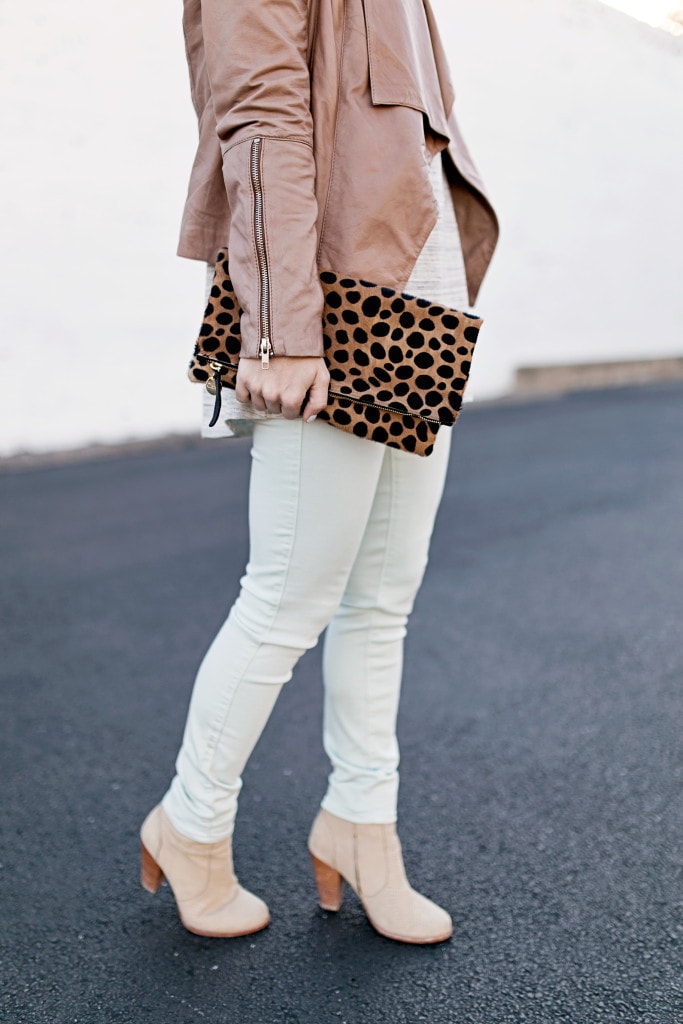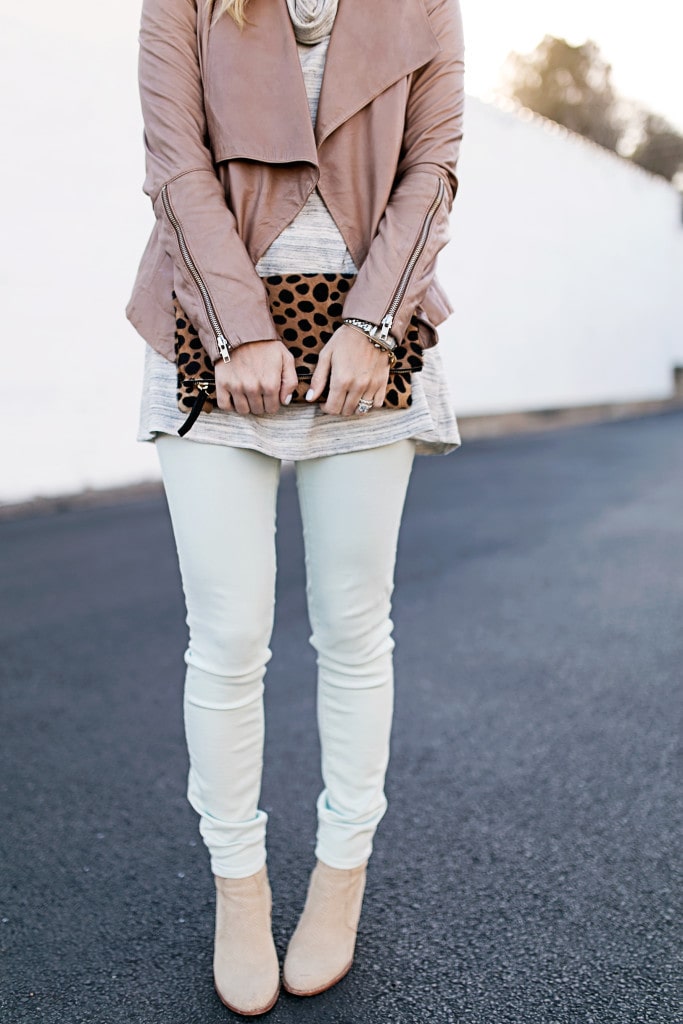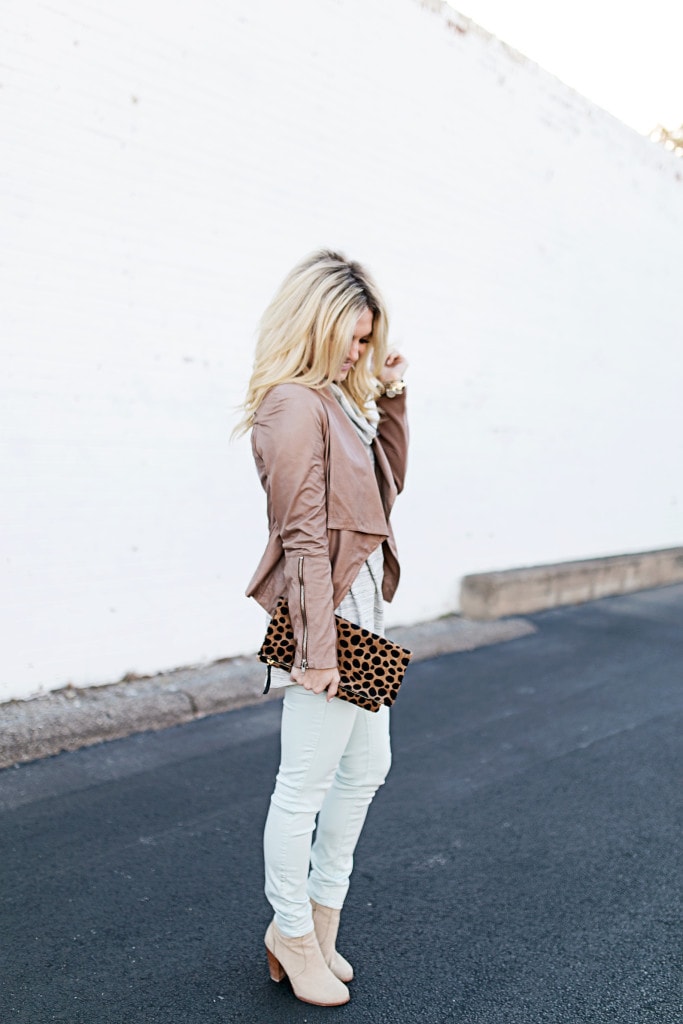 Jeans: Paige | Booties: Joie, Similar | Top: Anthropologie | Jacket: Nordstrom [old], Similar| Lipstick: Requiem | Bag: Clare V., Similar | Bracelets: Alex & Ani | Watch: Michele
Photography by: Angie Garcia
---
You know those pieces of clothing from "back in the day" that you will always have a soft spot for?
Most of the time my mind runs back to Juicy Couture sweat suits and although I rocked those bad boys 10+ years ago, if they were in my closet I think I'd reach for them on a cold, rainy day staying home. Be honest, wouldn't you?! 😉
I had the same moment with these jeans. And I'm not saying mint jeans are back in the day. In fact, they aren't back in the day at all. But I do remember 3 or so years ago, we all couldn't stop wearing mint jeans. I had a soft spot for them because I remember when I first met Paul it was all I wore. Thanks, J.Crew.
So when I was in Austin with my girlfriends Casey and Taylor, I saw these jeans and reached for them Hunger Games style. I knew I needed to have them for "reminiscent" purposes and because I was so angry I had donated my old pair.
I paired them with booties and this neutral turtleneck I got for church and a date night. This top was seriously one of the greatest things I have purchased lately because I always want to wear a turtleneck with a structured jacket, but sometimes bulky sweaters look awkward under there! This sleeveless top solves the problem and it is a great transition piece for spring.
The jeans run true to size! I love Paige denim [the fit is perfect] so I felt okay splurging on them. And I swore I couldn't ever get rid of them in the future. haha! The other reason I was fine splurging is because most mint jeans that are affordable sell out so quickly, so I was glad that I knew these would be in stock for y'all! I can't even tell you how many times I order something, photograph, go to post and see, "Sold Out." Worst. Feeling. Ever. haha!
Do you have any clothes that you gravitate towards for sentimental reasons?!