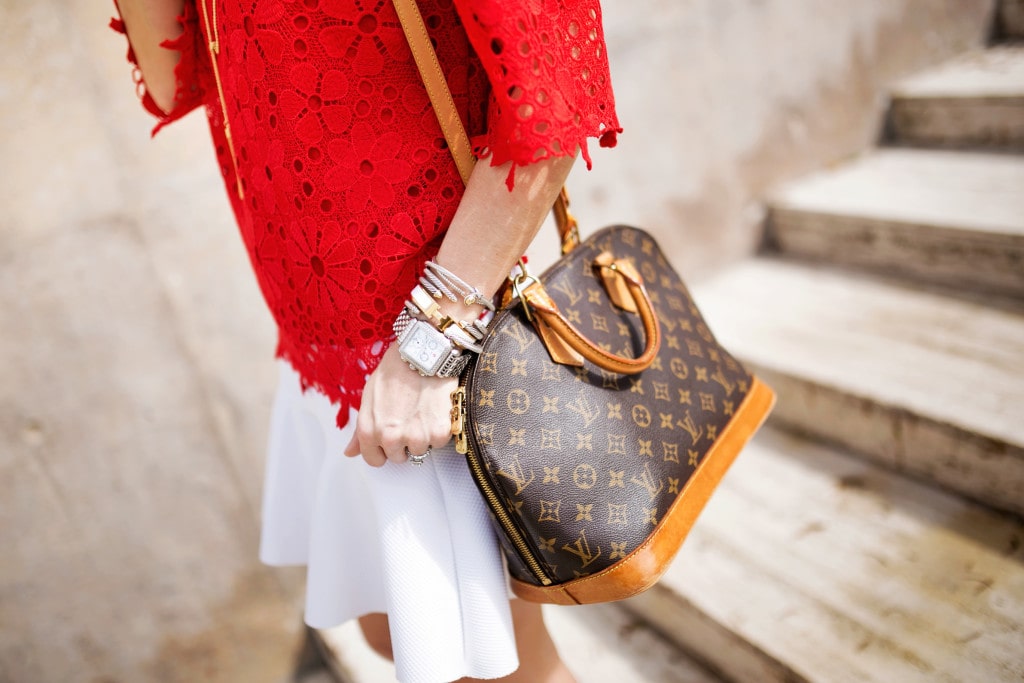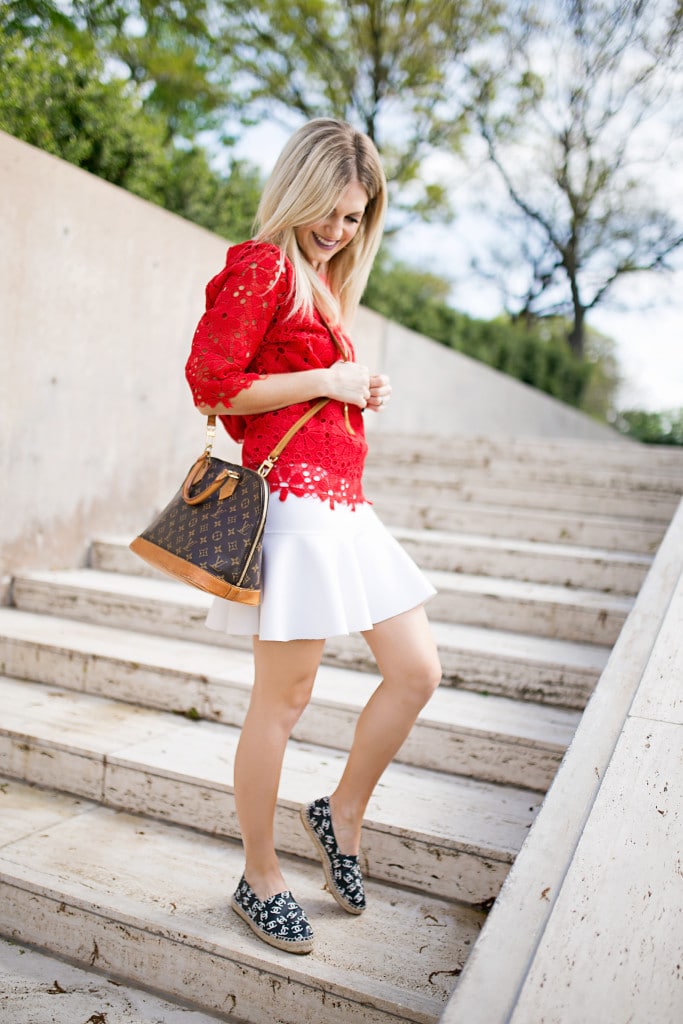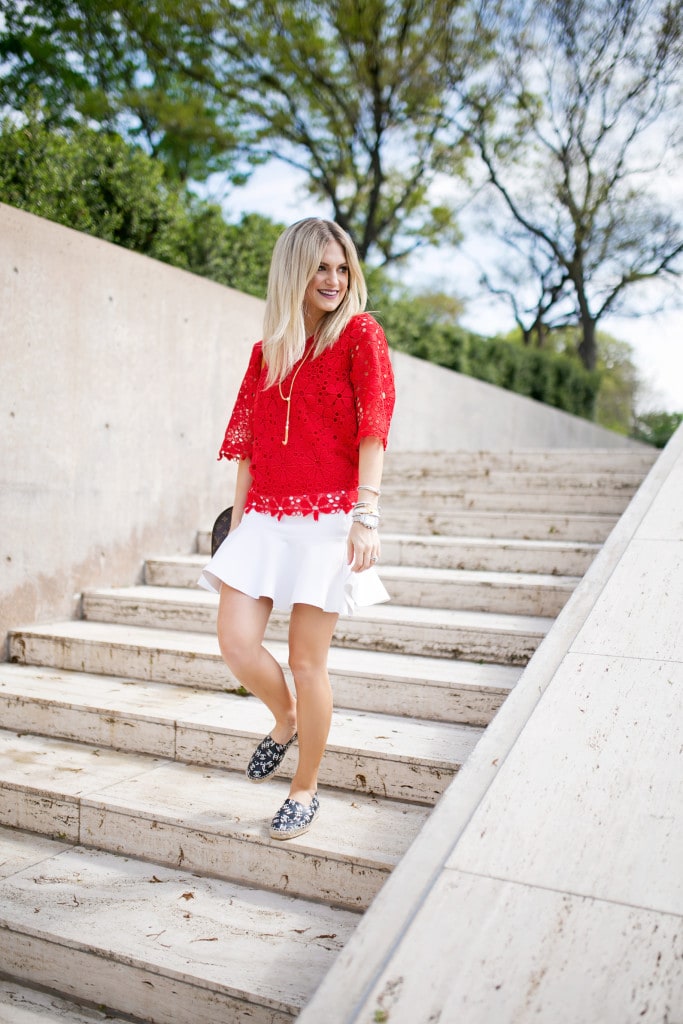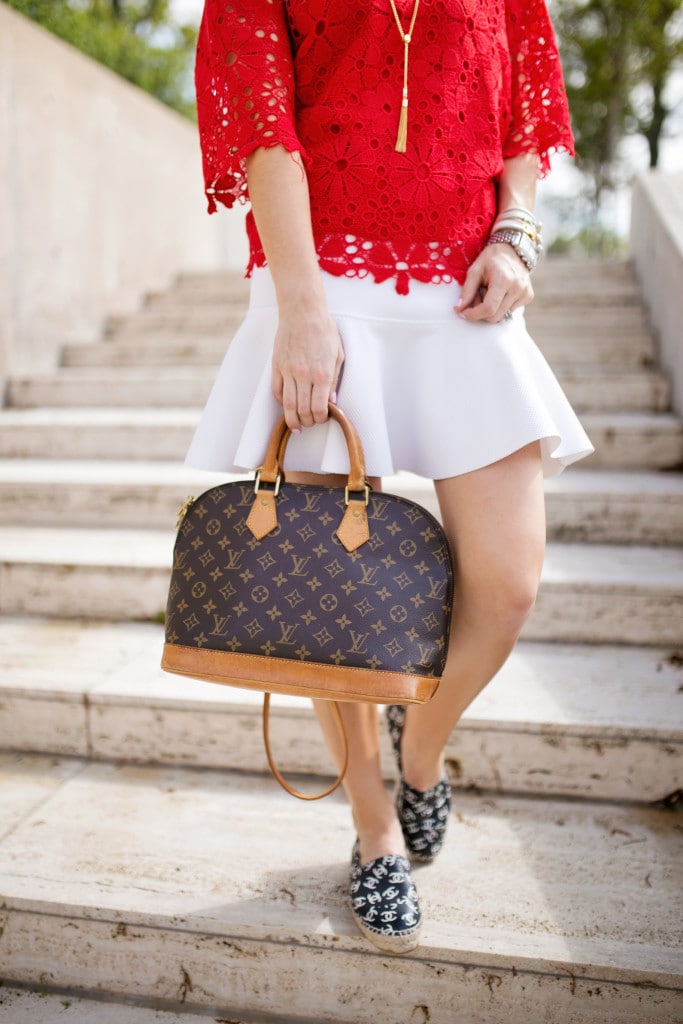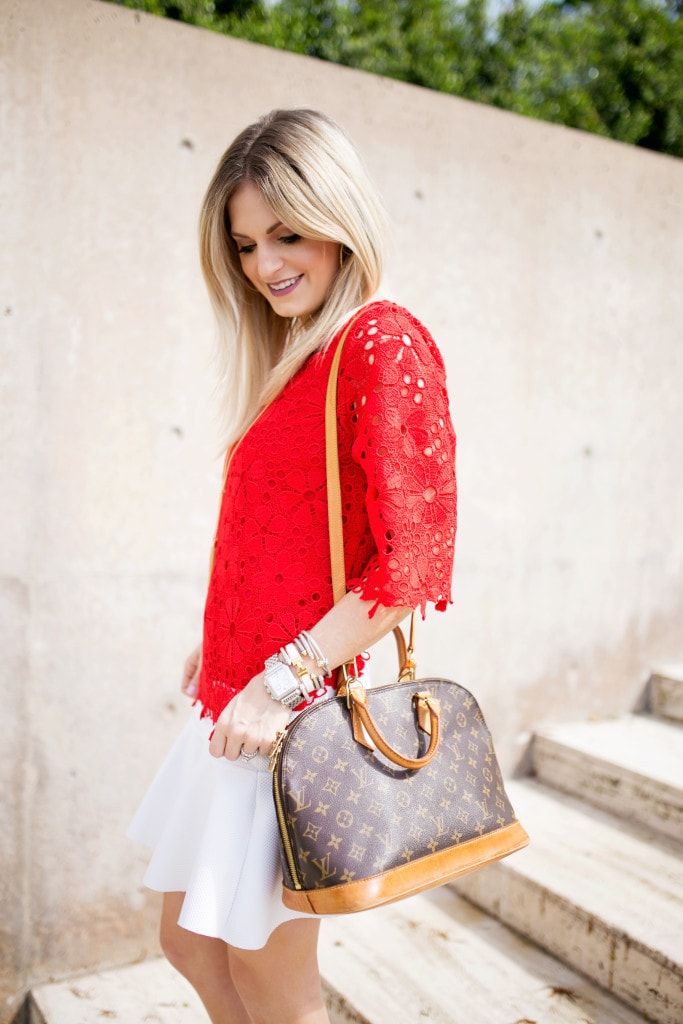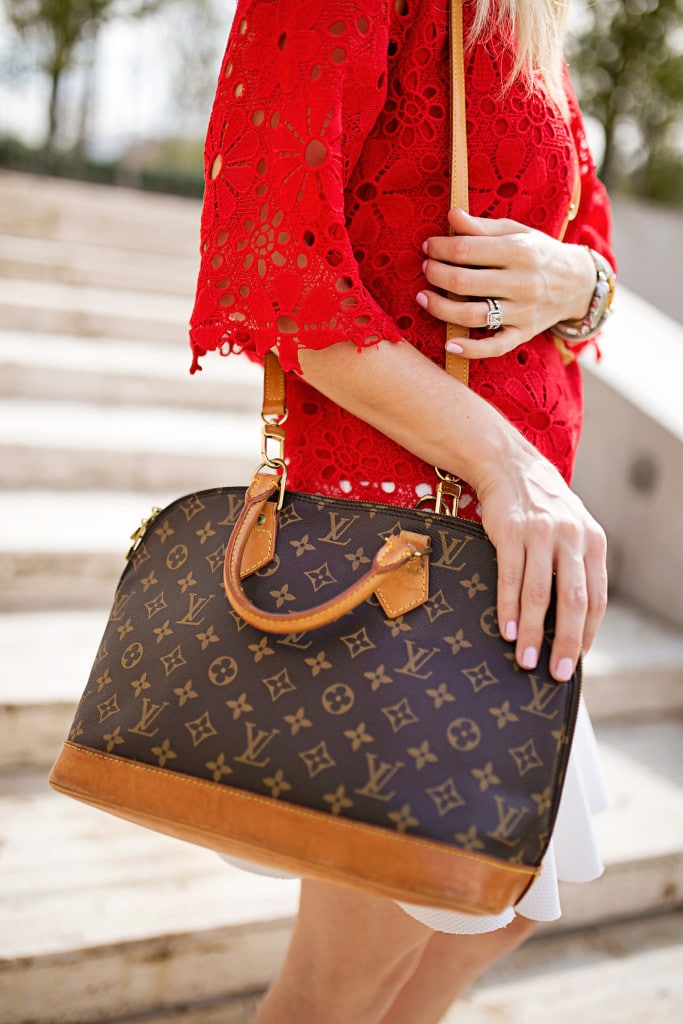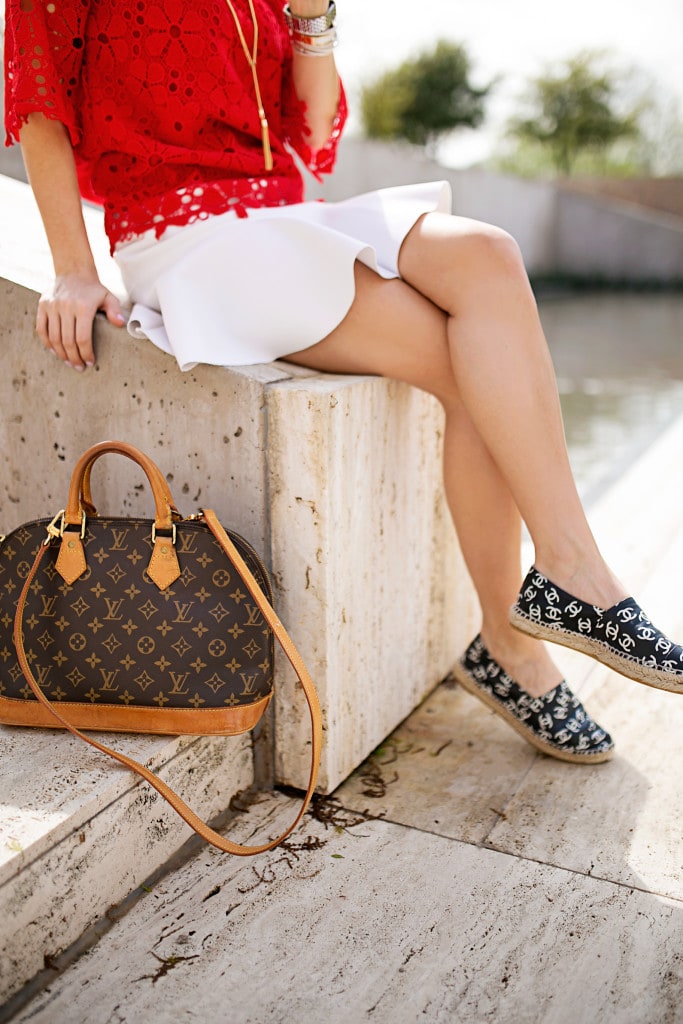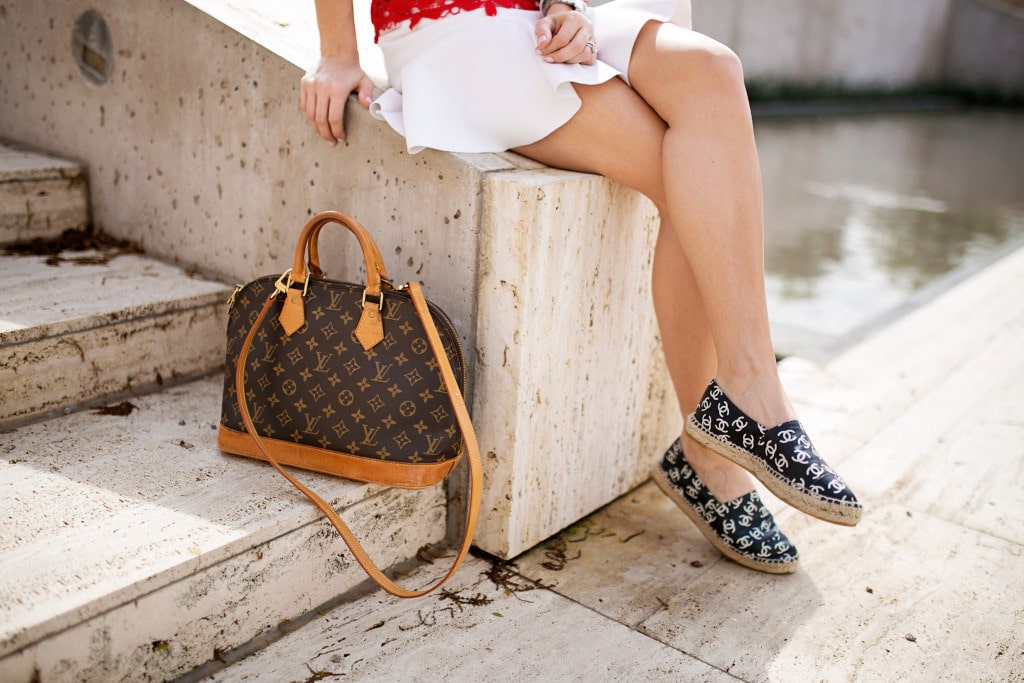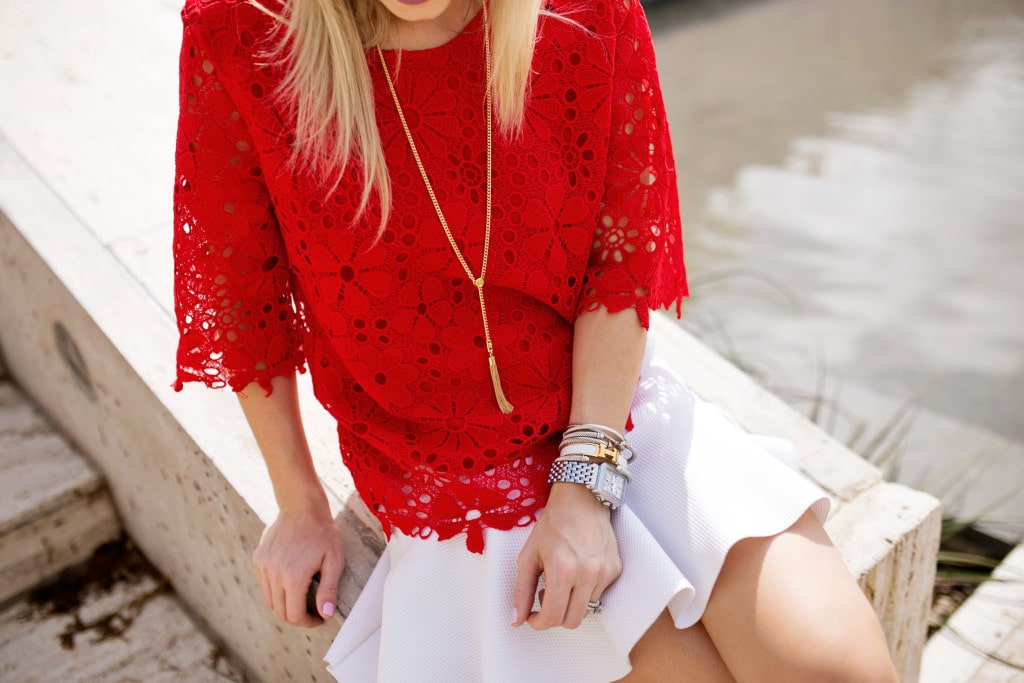 Top: Chicwish [c/o] | Skirt: Old, Similar | Espadrilles: Chanel, Similar, Similar | Bag: The Lady Bag [c/o] | Necklace: Similar | Bracelets: David Yurman, Hermes | Watch: Michele | Lipstick: Goddess
Photography by: Angie Garcia
---
I could say I'm a creature of habit, but I prefer to say I invest in what I'm passionate about.
A few examples?
One time I wore the same lipstick shade for an entire year straight, not deterring from the same tube. #dedication
I reach for the same bracelets every single day. Anytime I wear something different, Angie, my photographer, is so excited and wants to take 14 shots of my wrist. 
I also can never go out on a limb while ordering coffee at Starbucks. I sincerely tried when we went to Oklahoma this weekend and I couldn't even get one sip down. 
The same goes for this lace obsession I've got going on as of late. [Two examples here & here.] I wore this on my birthday [more sizes & similar here.] and haven't stopped.
However, I wanted to reach out on a limb with this look. I've shared before that I'm not my most confident in red. I know I know, everyone says red looks great on women! And it does. When I see a girl in red I think she looks so amazing. But for some reason when I put it on I find it clashes with my skin tone. However, I absolutely loved this top. I'm not sure if it's the big sleeves that balance out the daintiness of lace or the exact hue, but I felt myself in this shade!
I paired it with a little mini skirt and fun espadrilles for an easy errand look, but this would also pair well with some cropped white skinnies and flats or wedges! This little red top from Chicwish is also under $50 and I love how it's budget friendly without compromising quality. It also comes in a yellow option here!
I paired it all with my Alma Louis Vuitton from The Lady Bag  [designer on a budget!] or even an LV backpack would be cute for errands as well! You can use code Katey45 for $45 off your purchase there!
So I'll keep justifying my lace kick and you justify whatever you love too! Any obsessions lately?!

Styled with Chicwish!