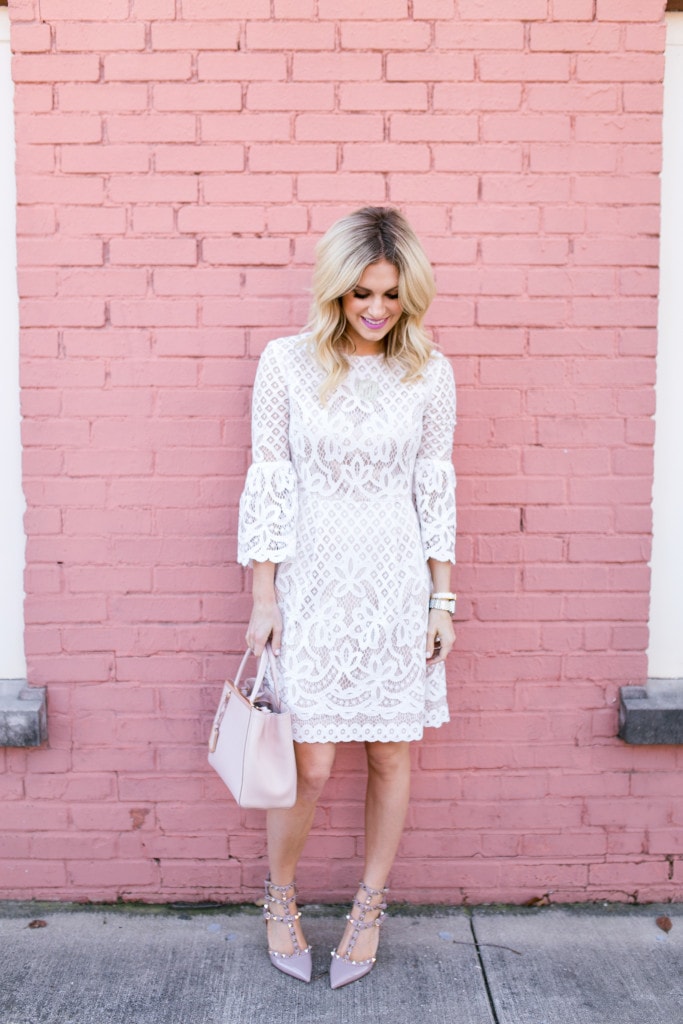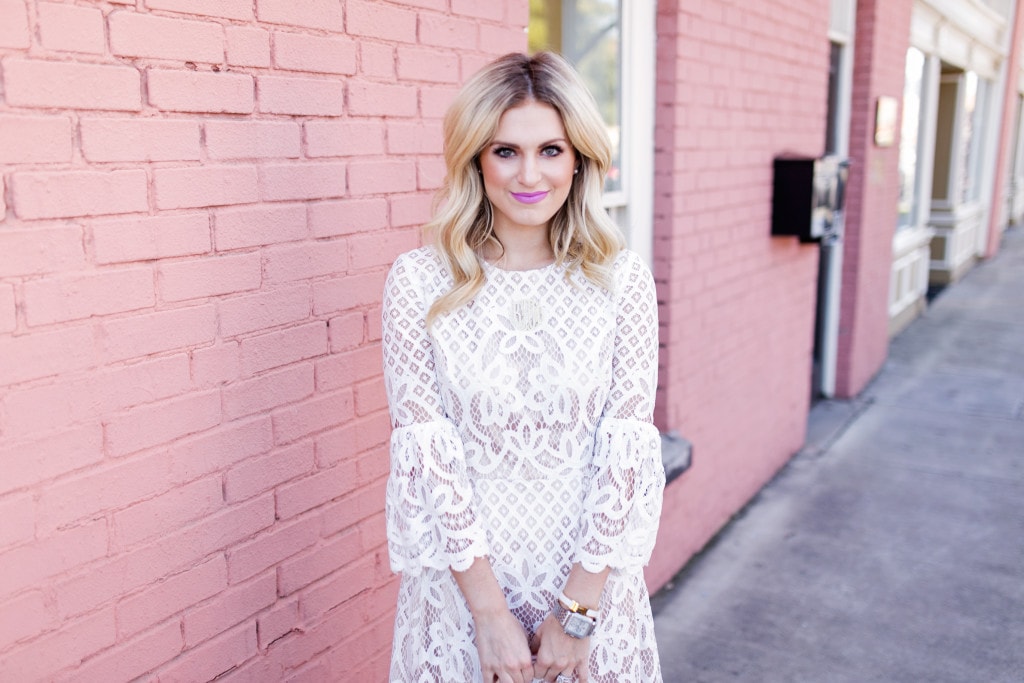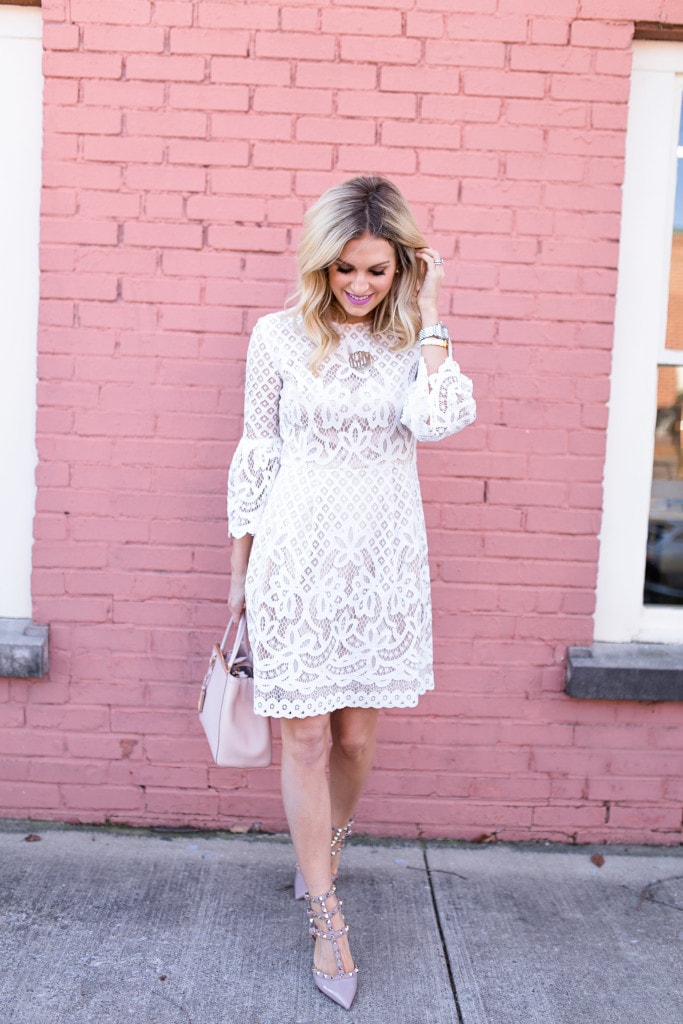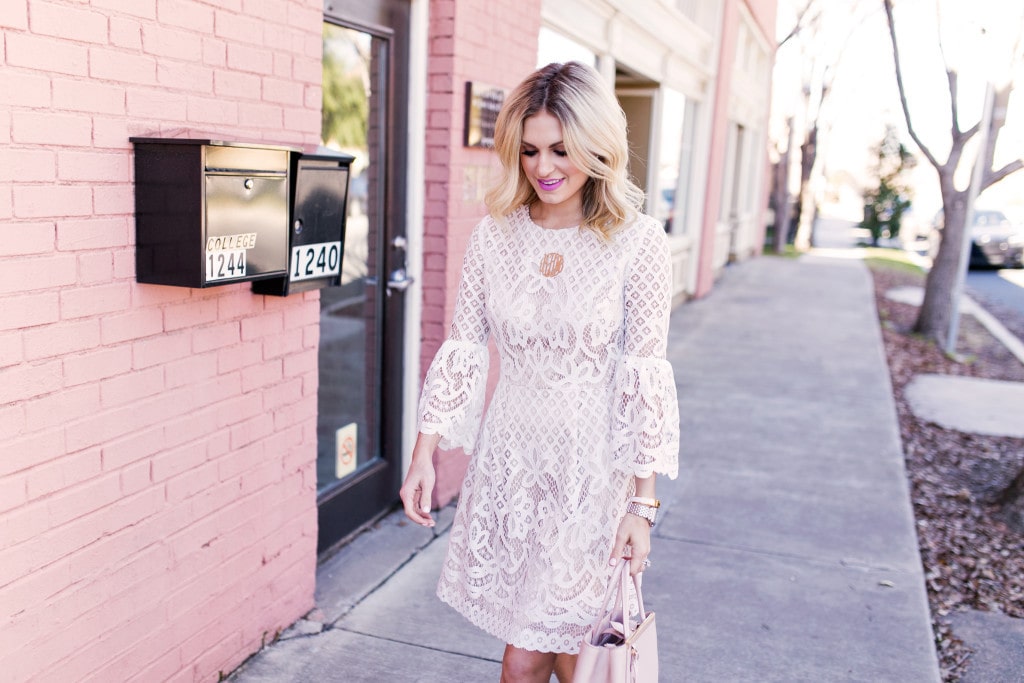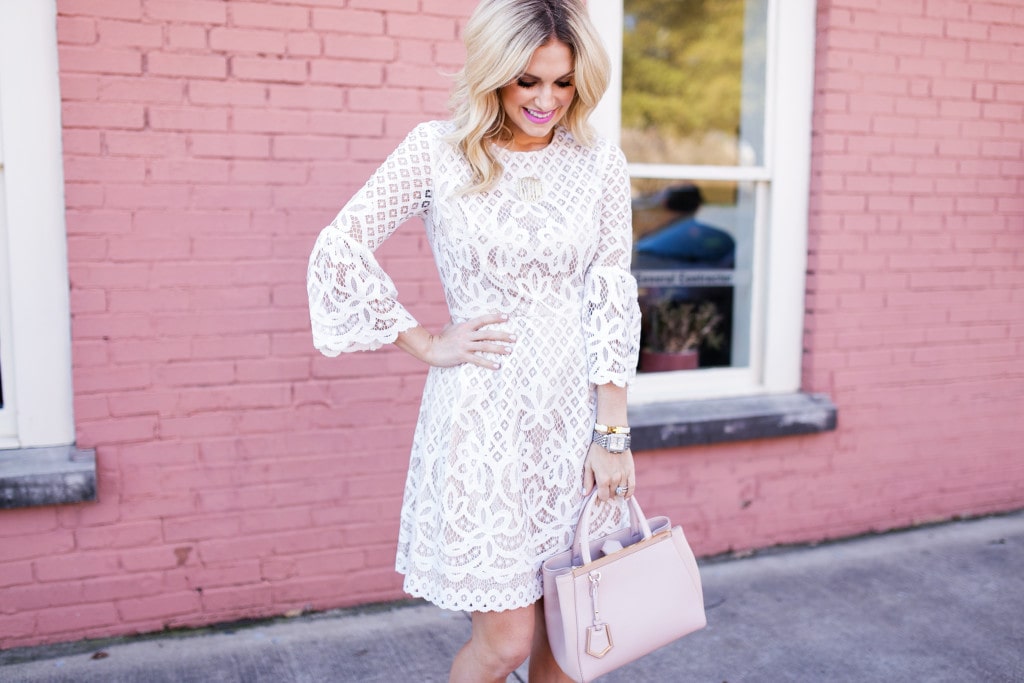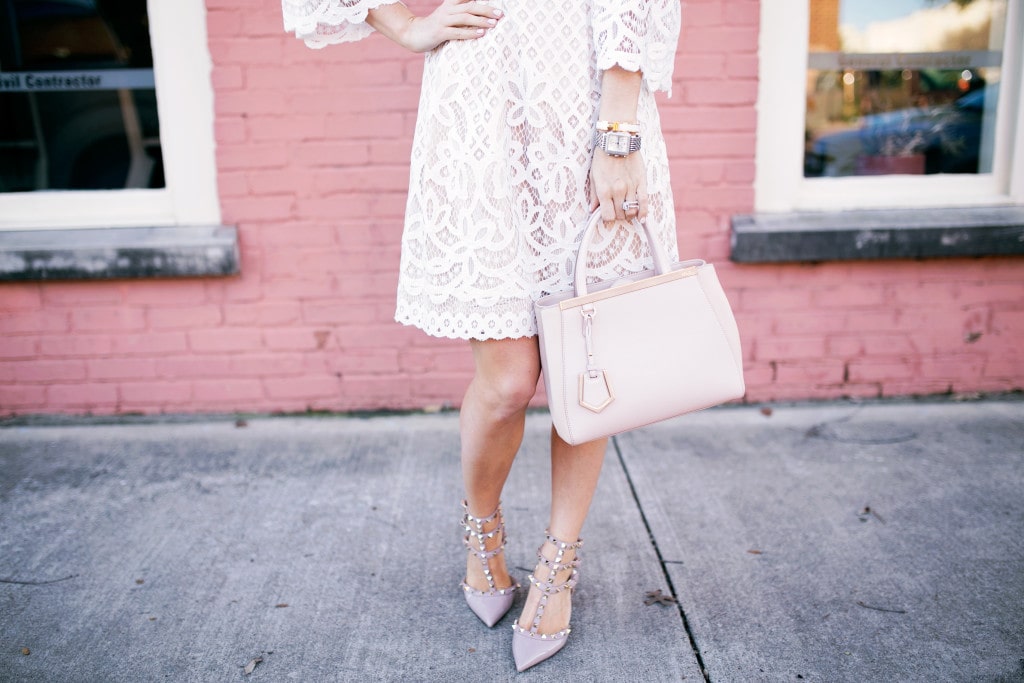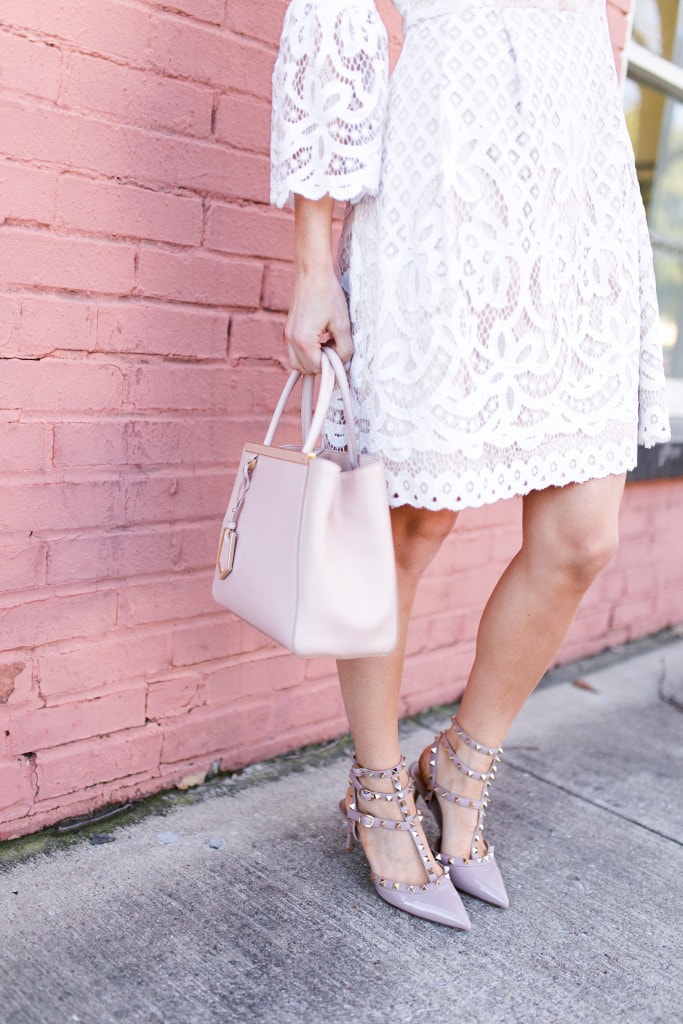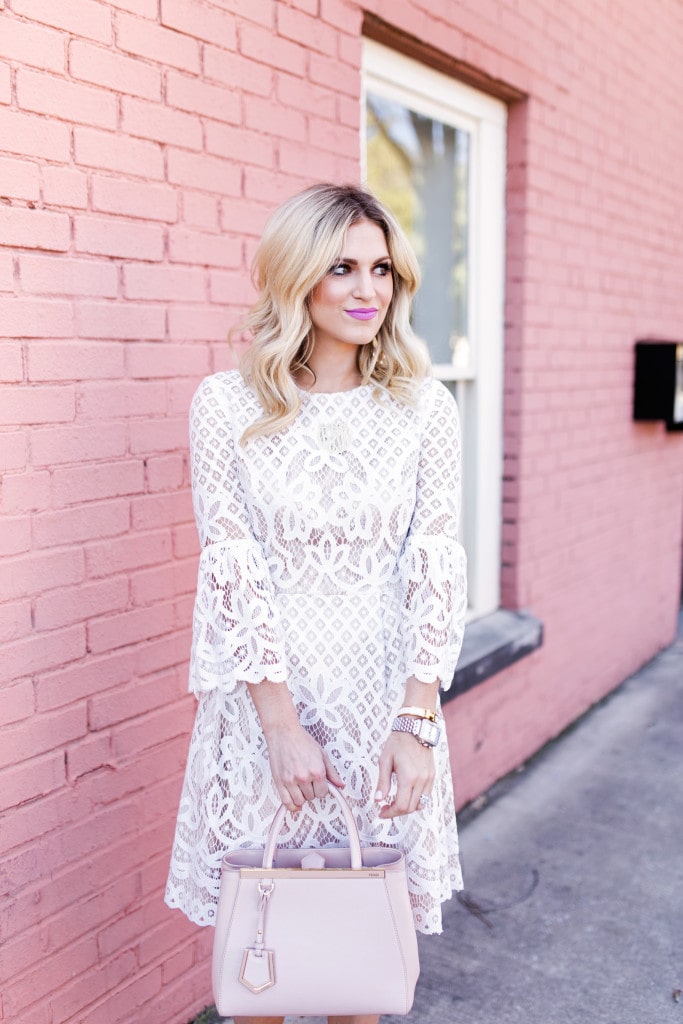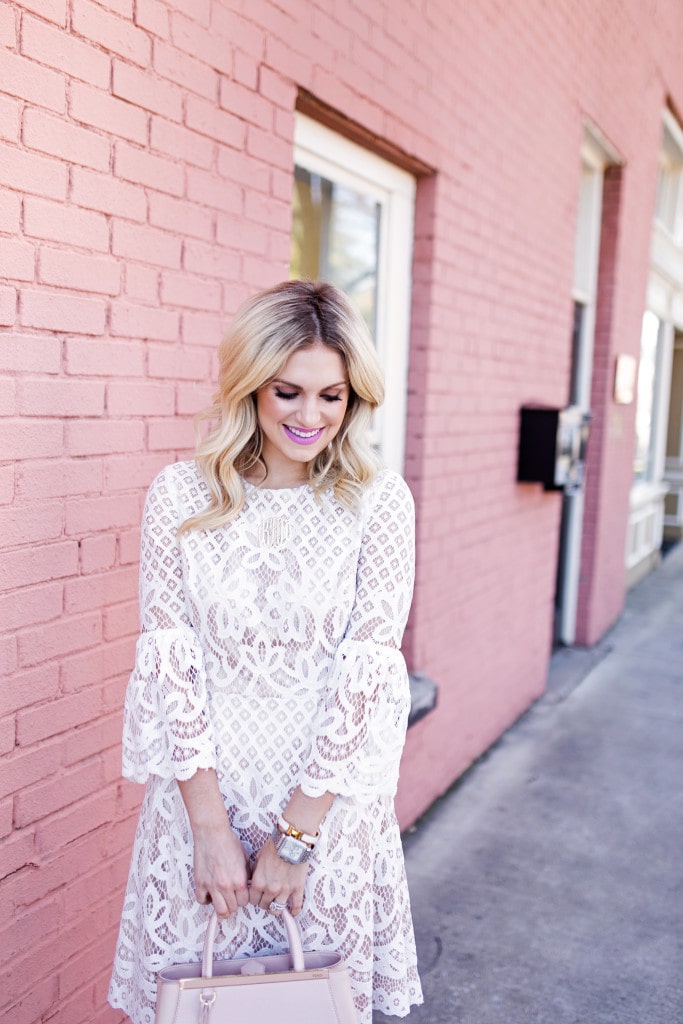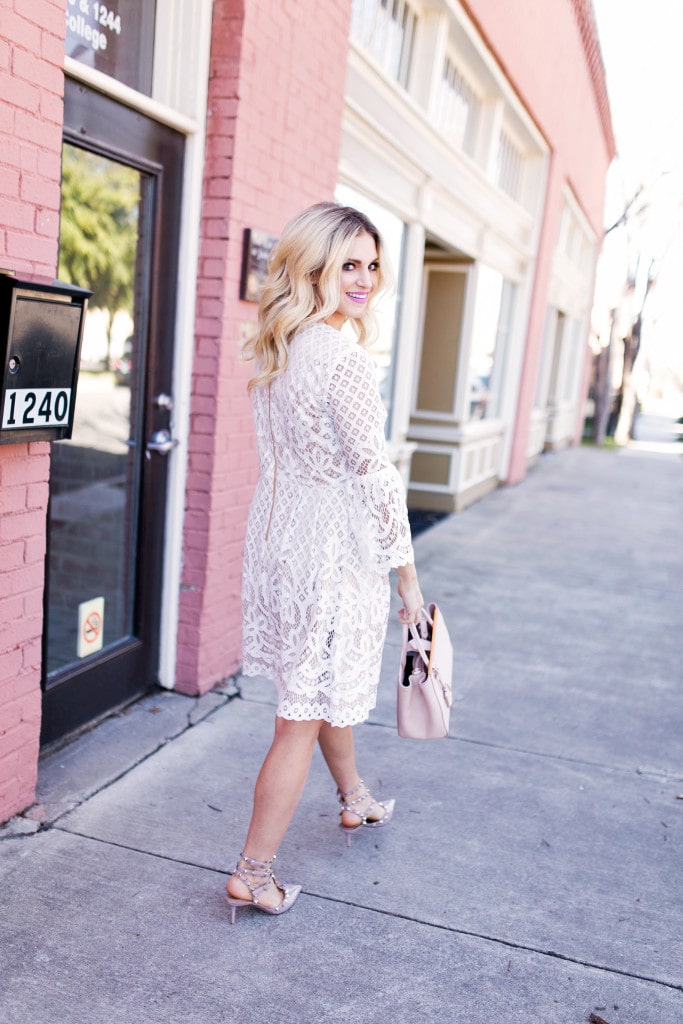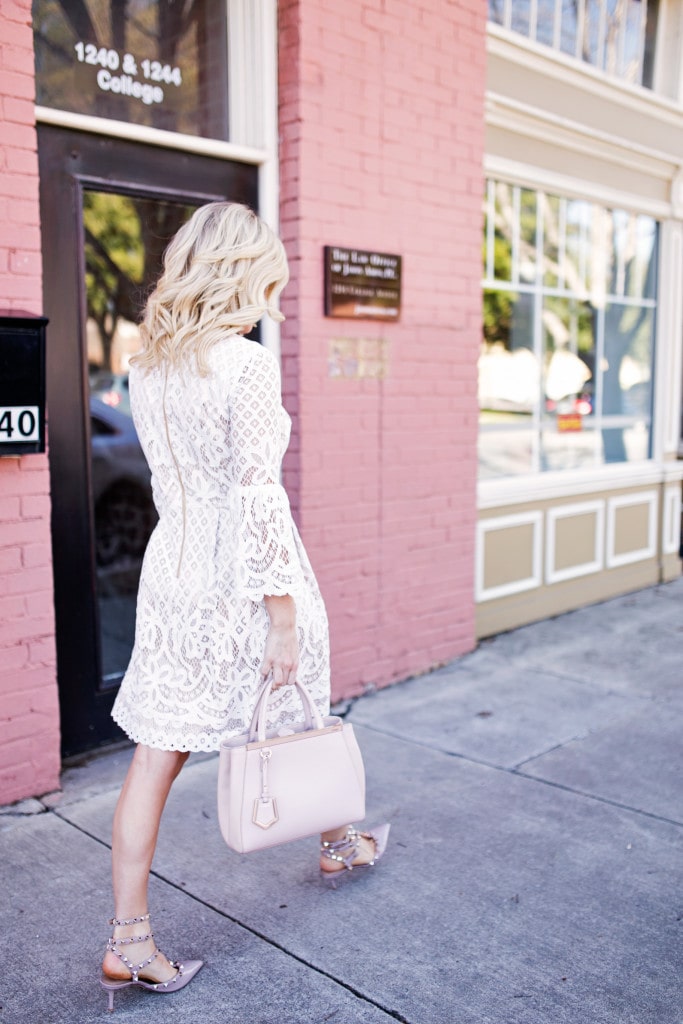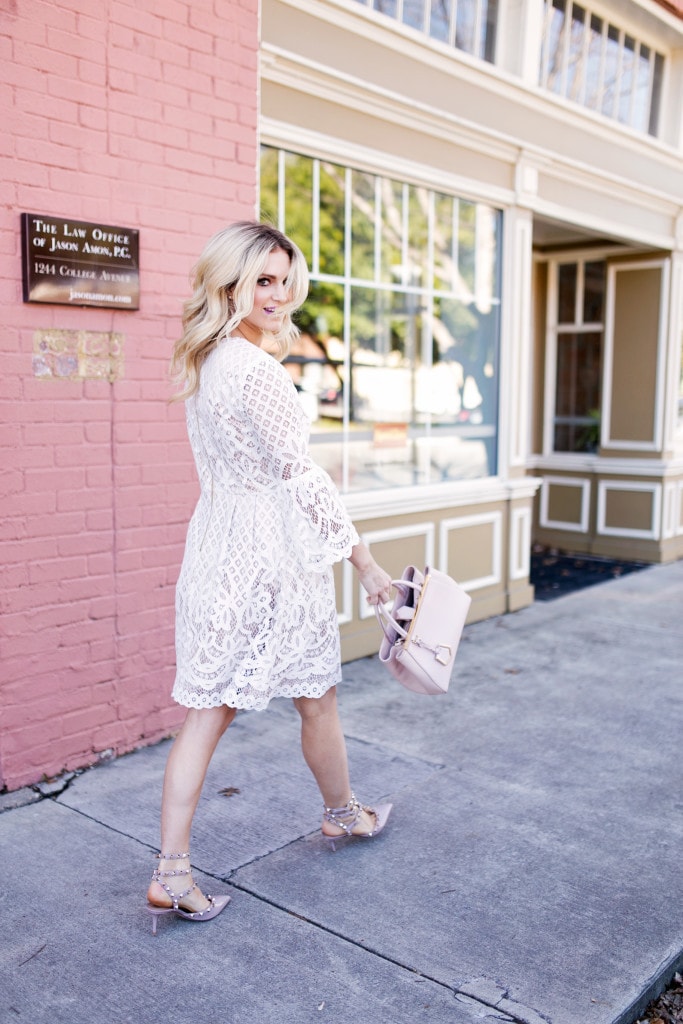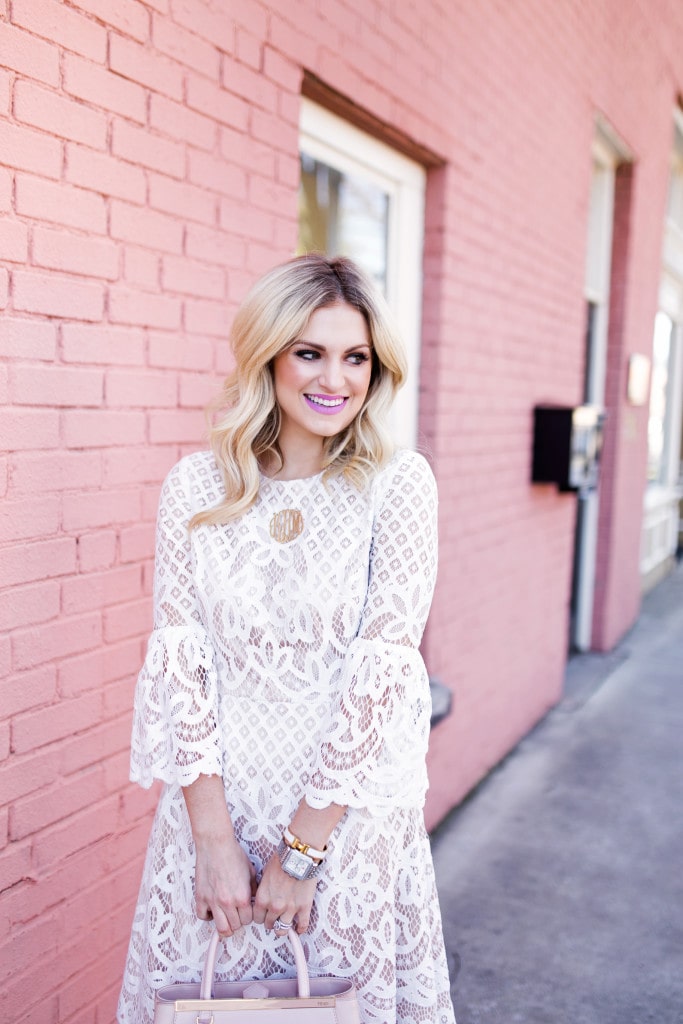 Dress: Eliza J [c/o] | Shoes: Valentino, Similar Similar | Bag: Fendi, Similar | Watch: Michele | Bracelet: Hermes | Lipstick: Link | Necklace: Similar
Photography by: Angie Garcia
---
I'm in a really fun season of life. Half of my friends are becoming moms and I still have a lot of girlfriends that are single and always eager to go on a spontaneous weekend getaway or try a new workout class at 5 a.m. So while I [selfishly] get to be excited they all haven't moved away because of a husband's job opportunity, etc. I also get to watch my girlfriends become moms and it is seriously the most beautiful thing. One of my best friends, Emily, and her husband have the most precious little girl, Finley. You think you love your best friend a lot? Then they have a human that is just like them. Talk about being obsessed with a little baby. I mean Finley could vomit on me and pull half my hair out and I'd still just want to eat her little cheeks. Emily probably wants to kill me every time she sees me because the first thing I ask is, "So, like are you pregnant again? You need to have 5 more Finleys."
The other great thing about my girlfriends becoming moms? Baby showers. Want to know what's even more fun than a bridal shower? A baby shower. No one is worried about fitting in a bridesmaid dress. Plenty of desserts to please the mommy-to-be's taste. And seeing little onesies are sometimes cuter than opening mixers. 😉 Plus, you can wear white!
I picked this little lace number up for a few baby showers I'm throwing coming up [the moms are wearing dresses that coincide with the gender of their baby 🙂 ] and love how ladylike it is! It is true to size and I got the regular version, not petite. I'll probably get it hemmed so if you are around my height [5'3″] you should get petite!
Or if you are a bride-to-be I think this is the perfect dress if a shower is in your honor! It's classy, but has a really fun and unexpected twist with the bell sleeves on the arms.