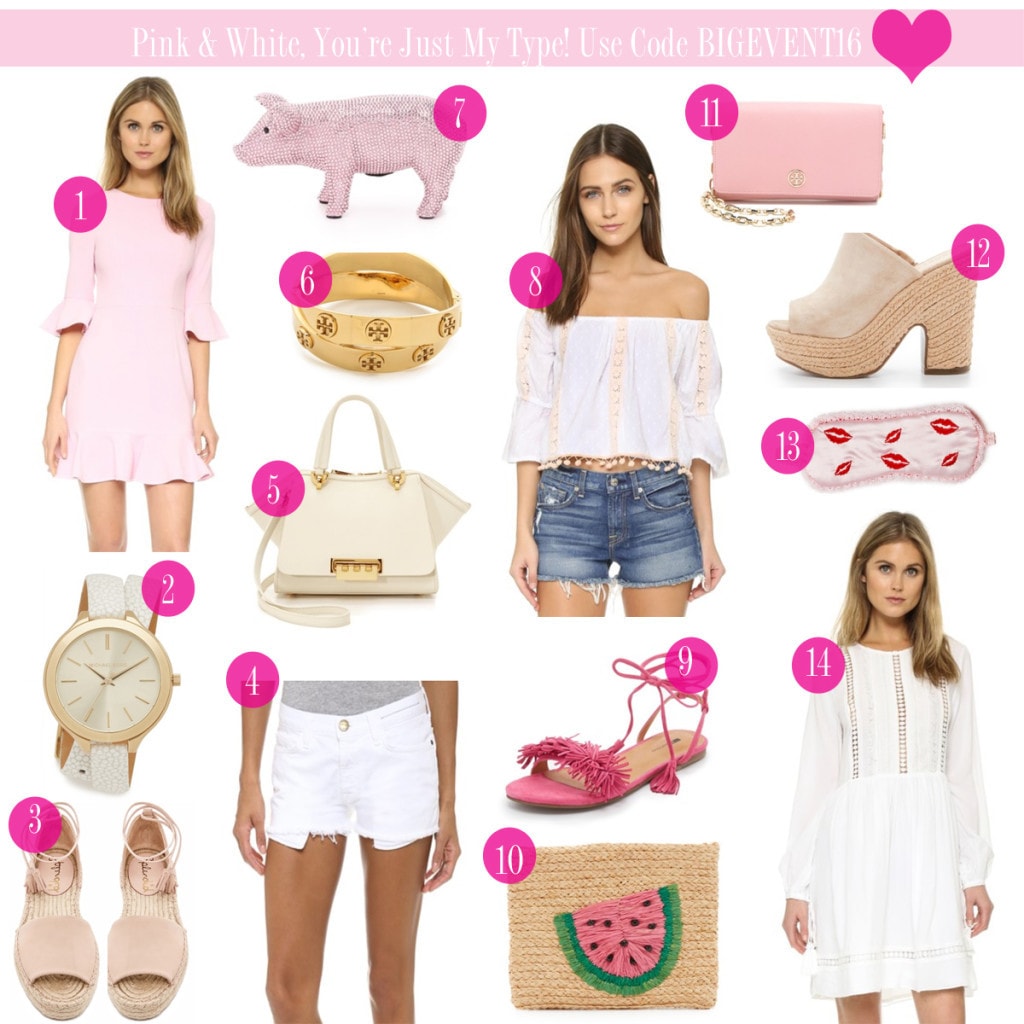 1 | 2 | 3 | 4 | 5 | 6 | 7 | 8 | 9 | 10 | 11 | 12 | 13 | 14
---
It's no secret one of my favorite color combos is pink and white, which was pretty obvious from yesterday's post. 😉
Maybe it is because my mom gave me a gender neutral nursery, and I never got to live out that pink baby dream. ha! She says yellow and green was all the rage. Do y'all see me wearing green now?! Nope! I mostly think it is because I love extremes. I love sweet, feminine detailing and then I love an all black, edgy ensemble complete with some Rockstud heels. Something about extremity equals confidence in my mind, and while I love to keep a 1 part edgy, 1 part girly dressing rule, I want those parts to stay true to their theme. I'm not all that comfortable in jeans and a v-neck, it's a bit too middle of the road for my taste.
Shopbop's sale is ending soon *cue Adele song* so I wanted to round up a few of my last minute feminine favorites! I stuck to a pink and white theme because even if you don't identify as a girly girl, these pieces can really soften your wardrobe with warmer temperatures.
Be sure to enter code: BIGEVENT16 at checkout! Browse more of the sale here.
Have a wonderful day!