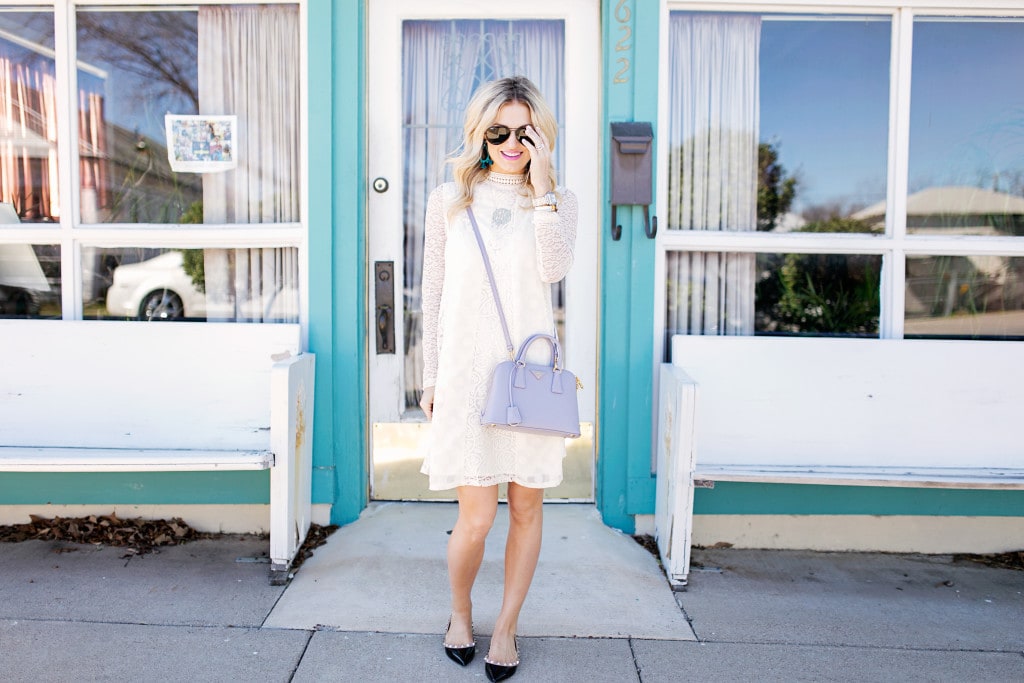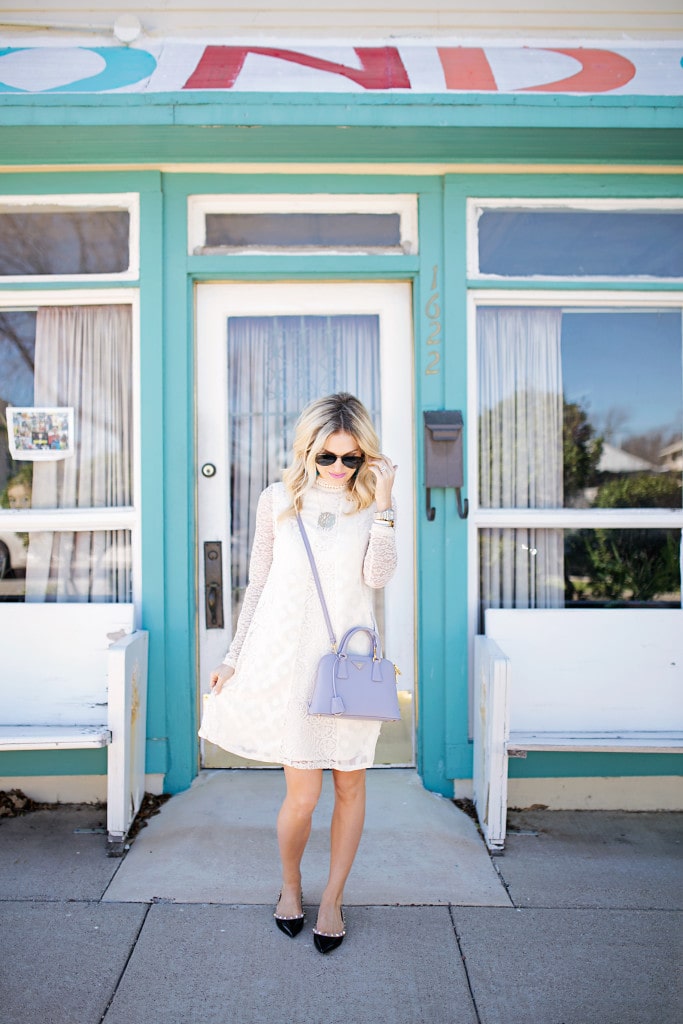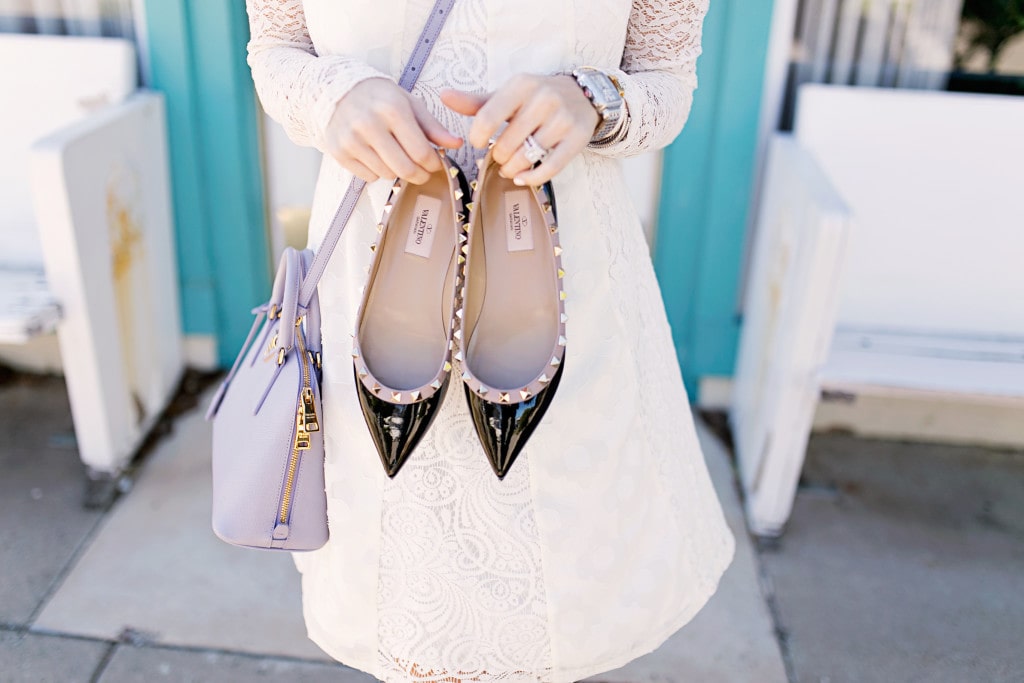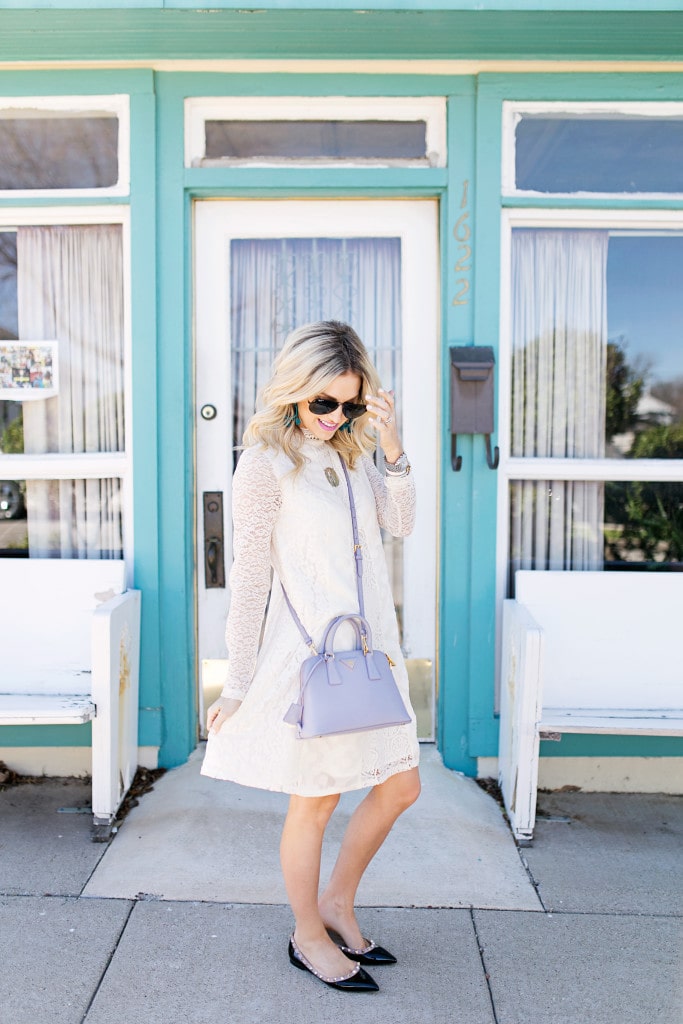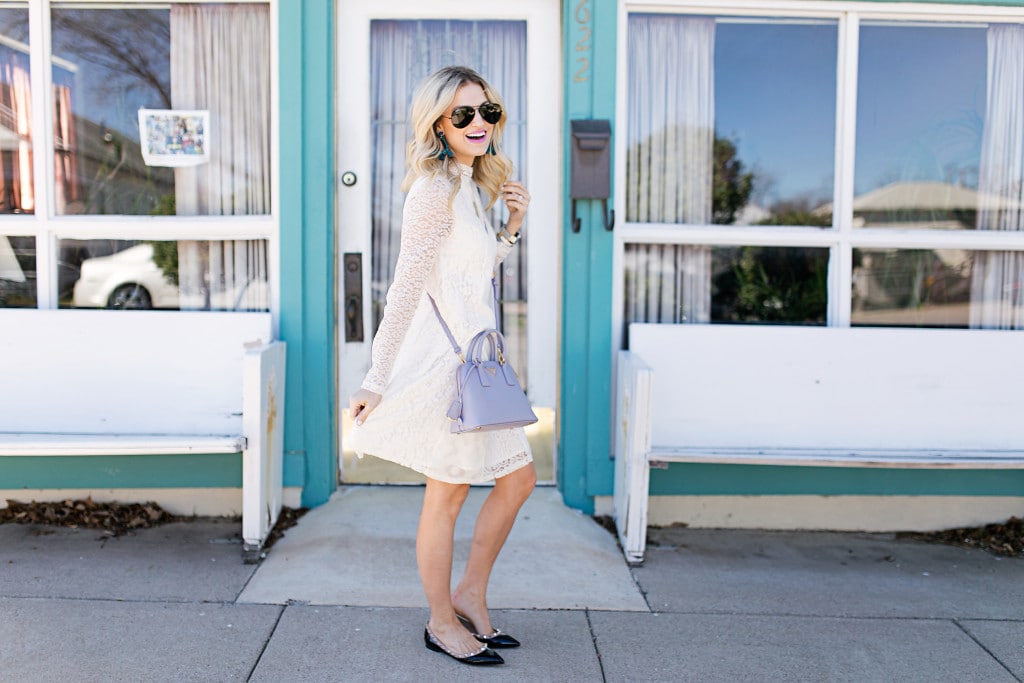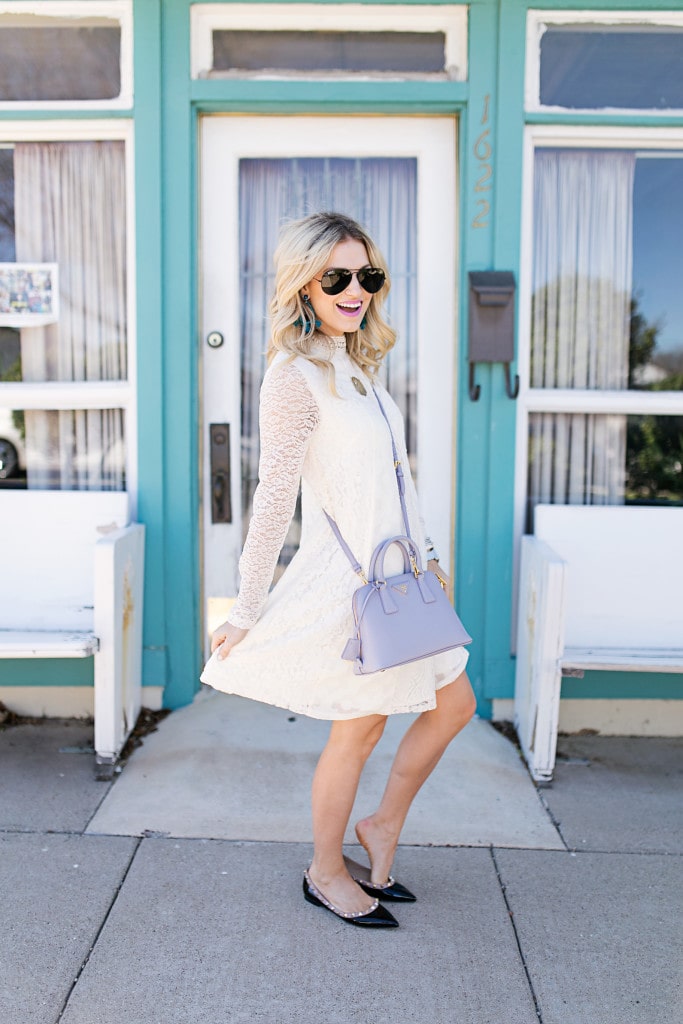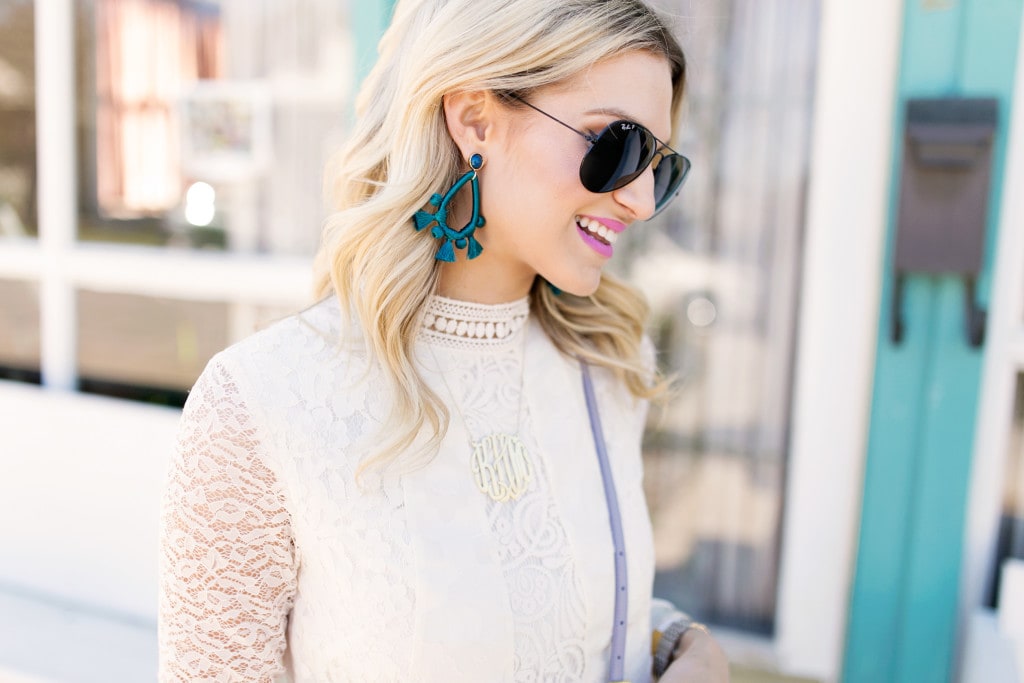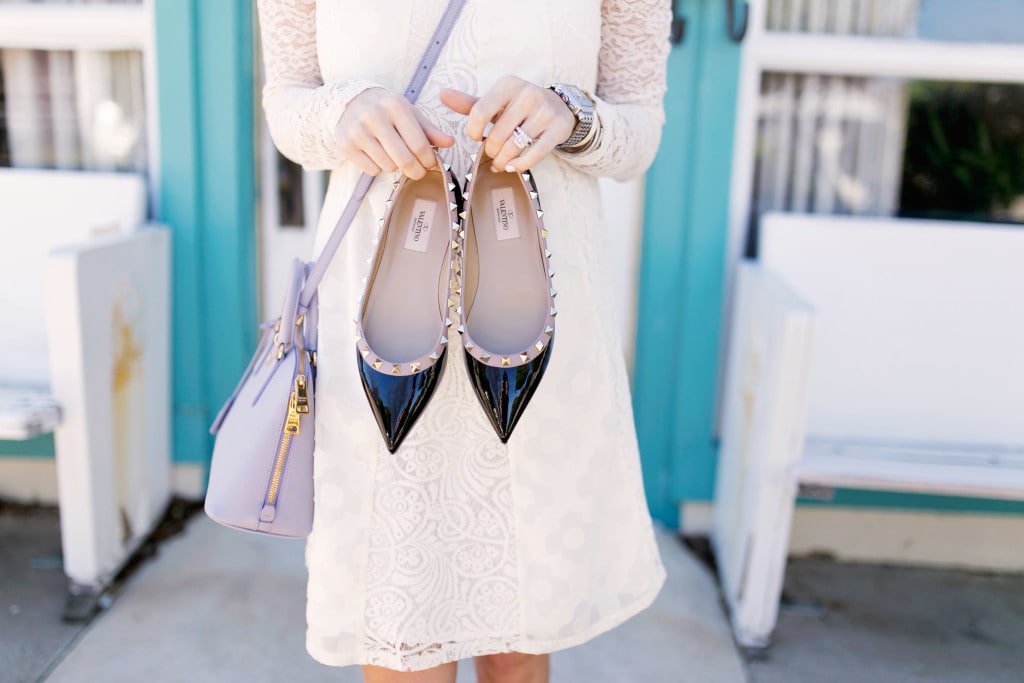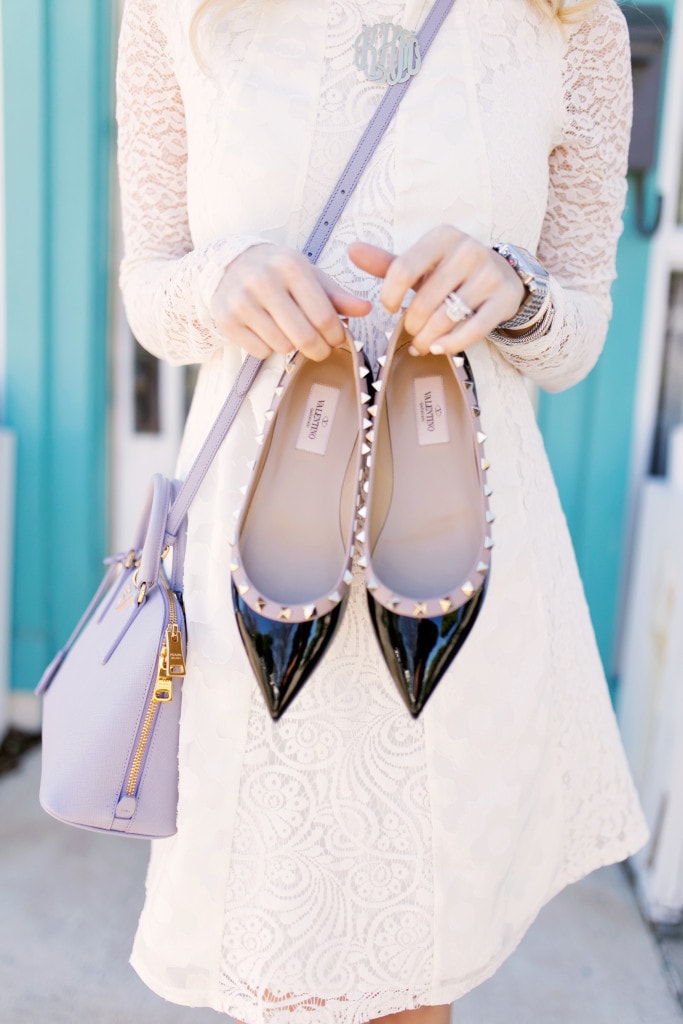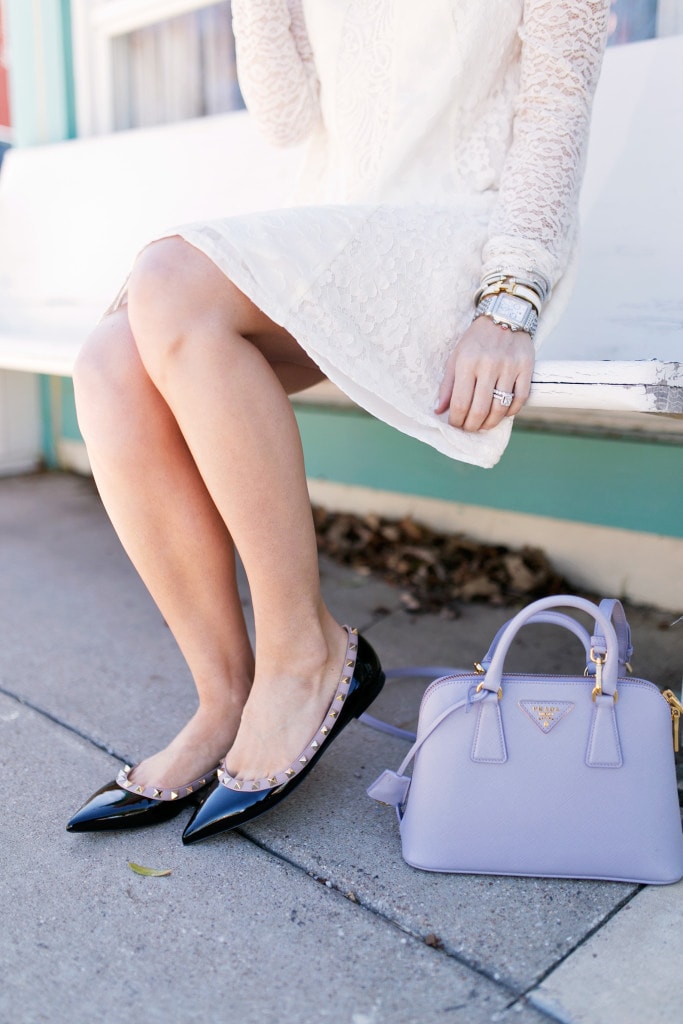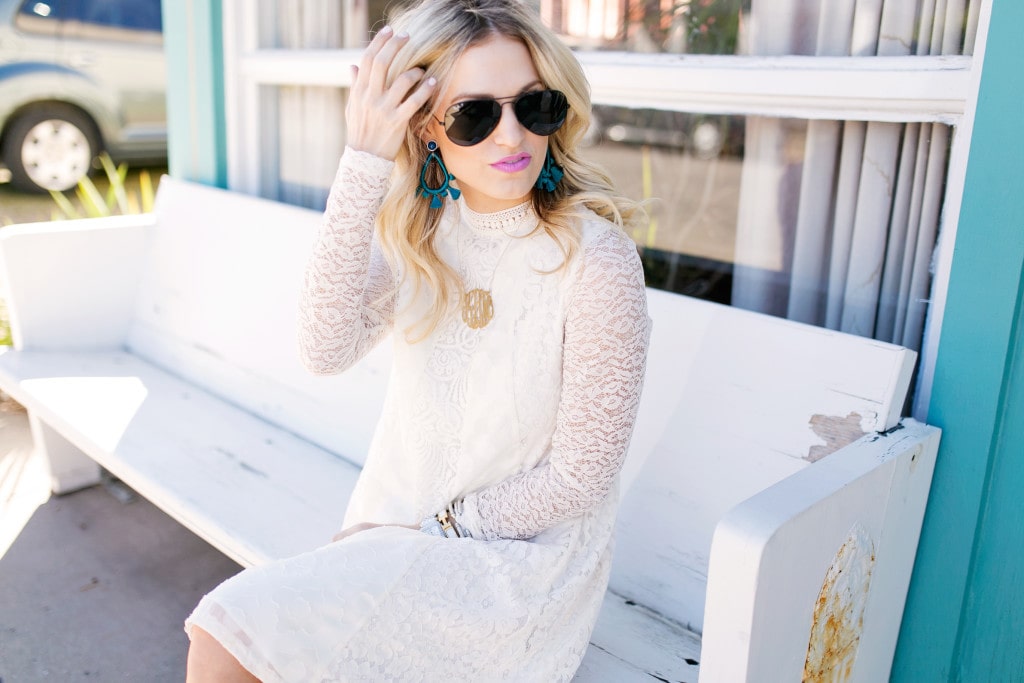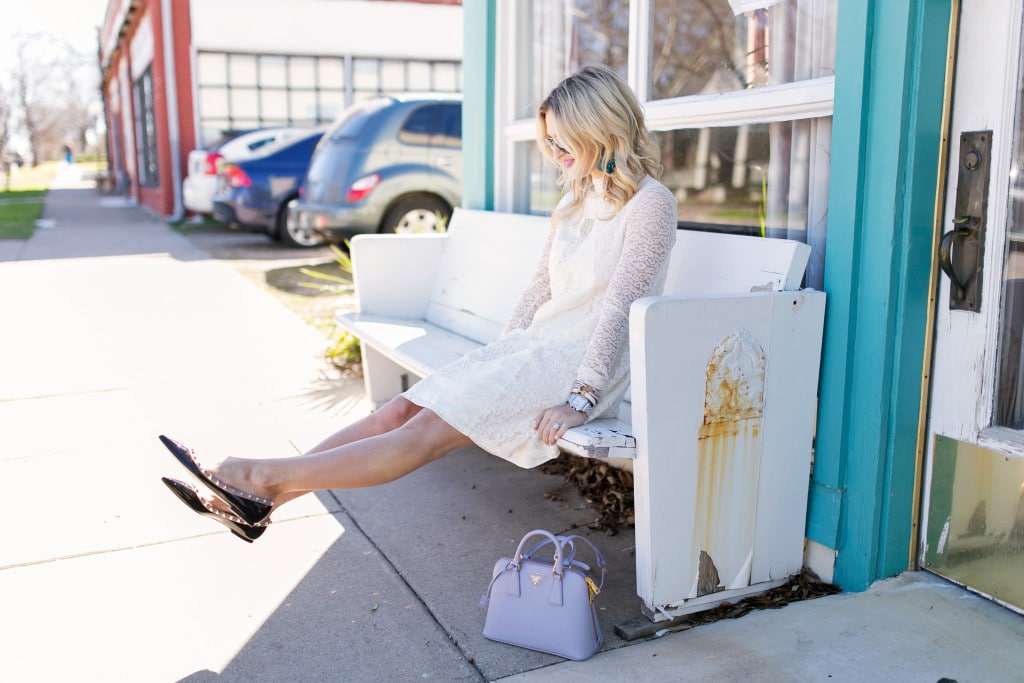 Dress: Anthropologie | Bag: Prada, Similar | Earrings: Baublebar [c/o] | Shoes: Luisa Via Roma [c/o] | Watch: Michele | Bracelets: Hermes, David Yurman | Necklace: Similar | Lipstick: Lilac | Sunglasses: Ray Ban
Photography by: Angie Garcia
---
Every year on my birthday, my mom and I splurge on a fun pair of shoes. She started the tradition on my 19th birthday and while I'm an adult now and she doesn't foot the bill, it's still so much fun to find a pair I've been dreaming about in my closet.
However, on my 21st birthday I royally screwed our tradition up. I had saved up from my PR internship and drug her out to shop right after my birthday brunch. I knew what I was getting and like any girl on a shopping mission, I was 100% convinced some other girl in a size 7 was going to steal my hot pink Valentino Rockstud flats if I got there even 5 minutes after the mall opened.
With Valentino Rockstuds you go up half a size, but at 21 I was naive and was convinced you went down a whole size. When the sales associate looked at me [a bit shocked at how quickly I knew what I wanted] I said, "Yes, I need a 6! I'm normally a 7, but you know how those Valentinos are." She looked puzzled, questioned the size, but I was still definite about it.
I tried them on, found they were too small but thought, "Eh, I had a Bloody Mary for brunch, maybe the salt made me swell?" #what?!
They stayed small for the next 2 years. It was terrible and I got the worst blisters each time I wore them. But I couldn't give them up because I was so in love. Finally, I sold them after Paul was pretty sure I was going to have a permanent scar on my heel. 5 years later and I learned you need to go up half a size and I have rewrote my wrong with this black pair. Much more practical, and even more chic.
I got this pair from Luisa Via Roma, an online boutique based out of Florence that sells luxury brands and has an amazing level of inventory. [I am always ranting or raving about inventory via Snapchat! haha!] So there was no race to grab the last pair! Y'all know how much I love Rockstuds because of my 1 part girly + 1 part edgy dressing rule, and I have fallen even harder now that I won't be needed to amputate a foot because of a blister on the heel.
If you find a designer you love, don't be afraid to stay loyal! We all have signatures and whether that might be a Saint Lauren handbag fetish or a taste for Sophia Webster heels, it is a fun way to trademark your look. I think nothing exudes more confidence than rocking what you love, and your birthday is the perfect time to invest in just that!