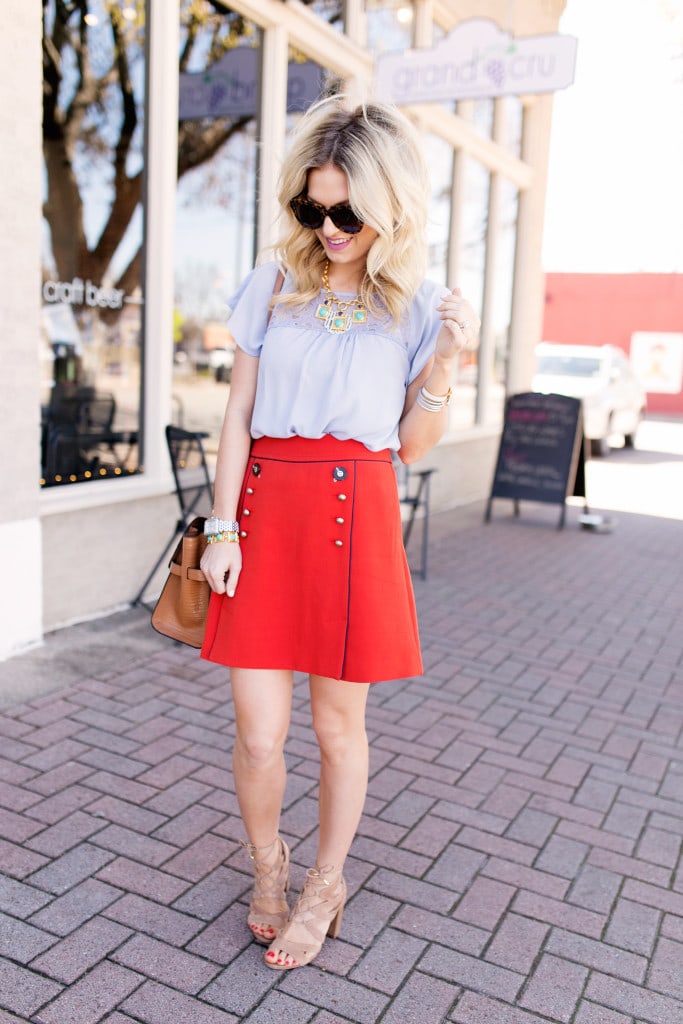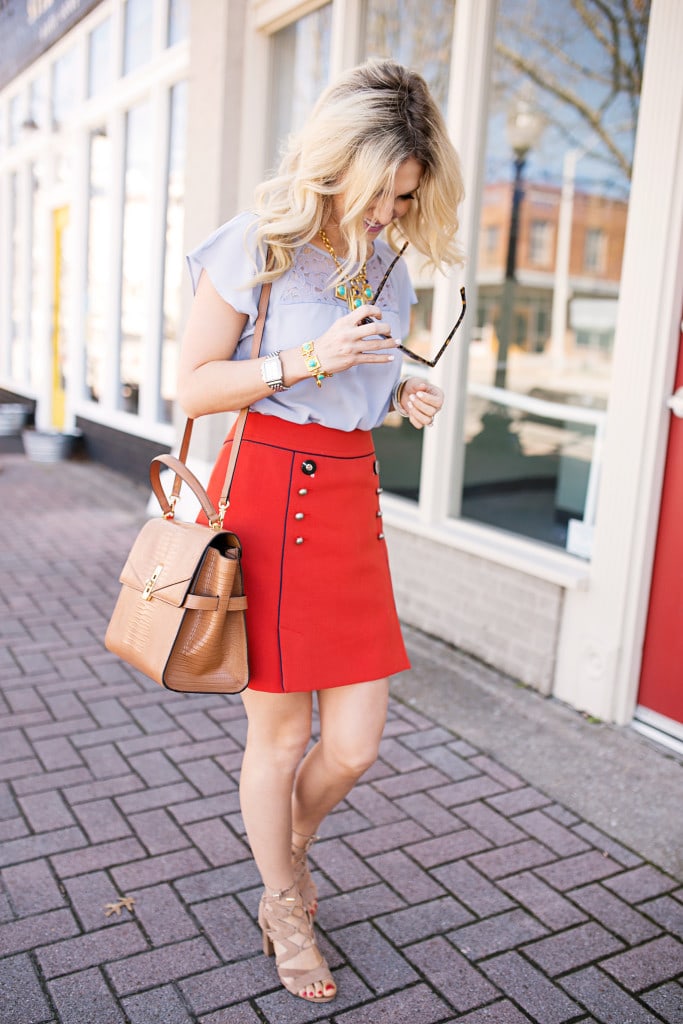 I love little touches of '60s style throughout my wardrobe. Shift dresses, bell sleeves, winged liner. I love it all. But because I've got a girly, southern style I keep it to minimal touches. When I was shopping a few weeks ago I spotted this skirt and knew it was a wonderful addition.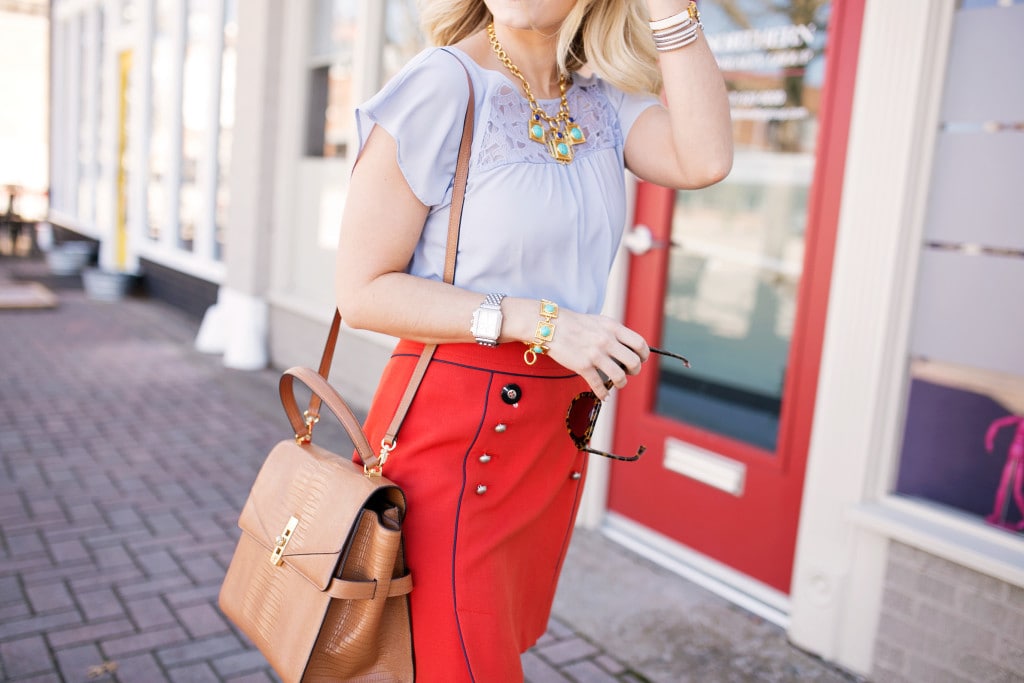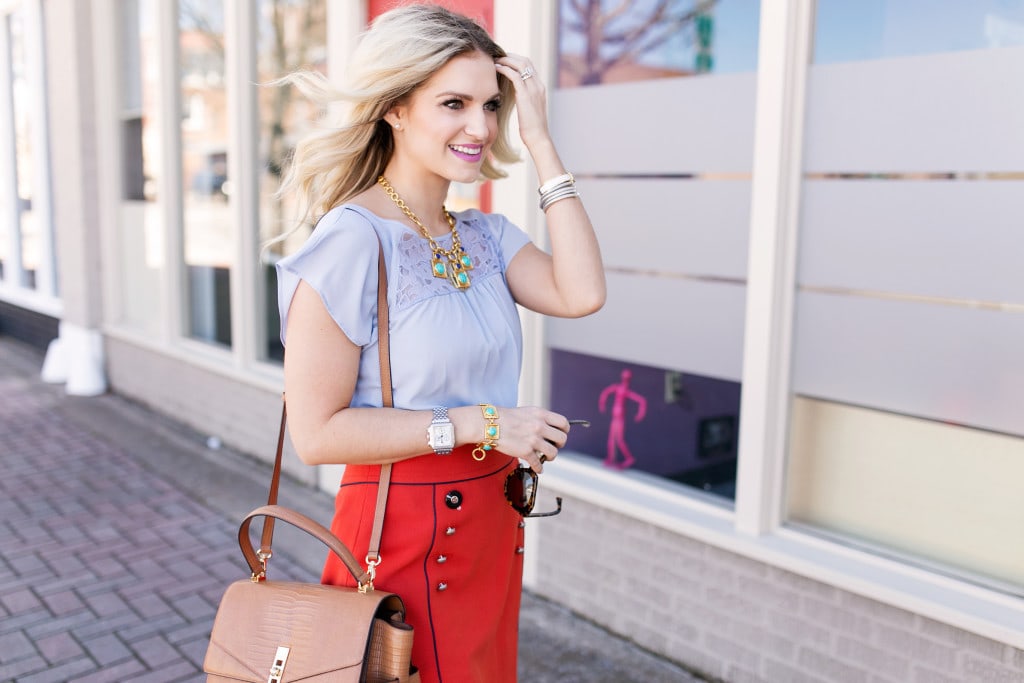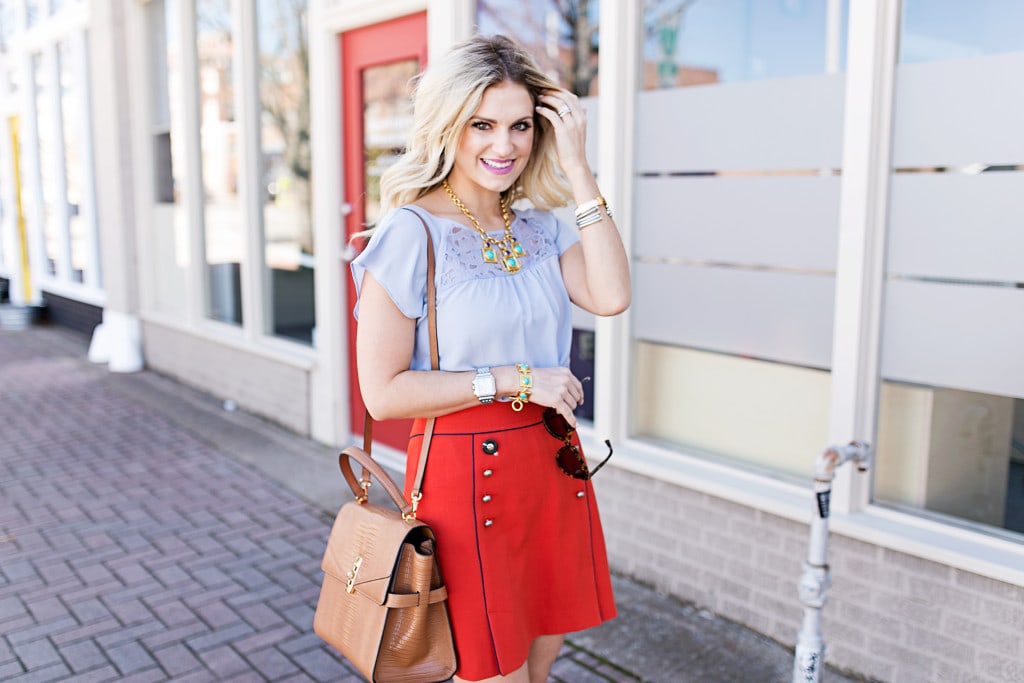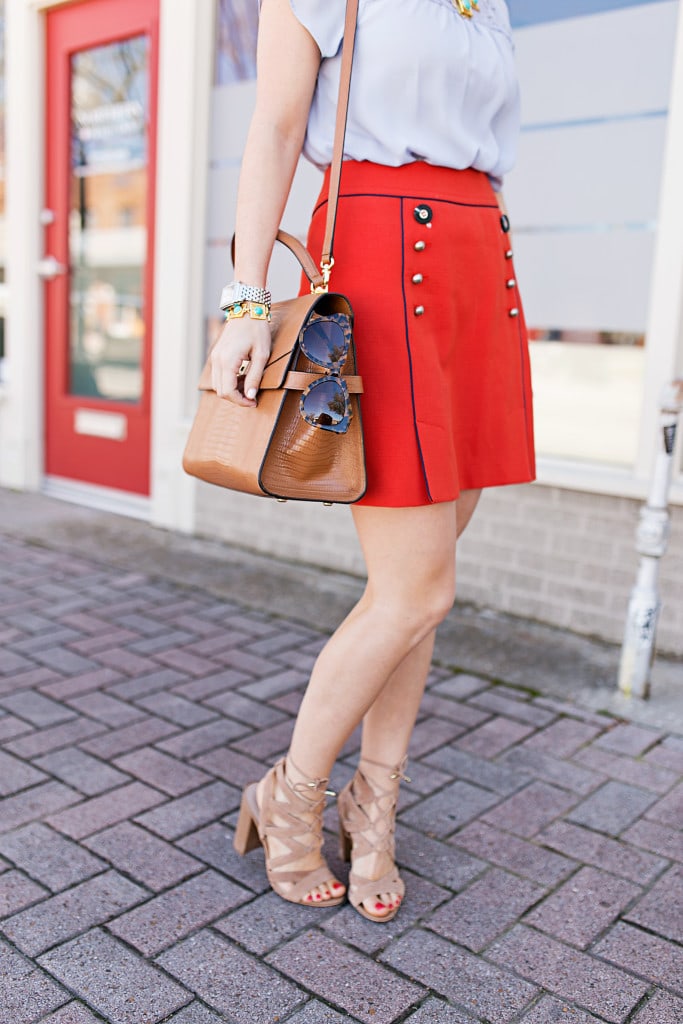 The skirt runs true to size, and maybe even on the larger side. For size reference I'm wearing a 0. If it is cooler where you live I'd pair it with a black turtleneck and booties. It was warmer so I paired it with a pastel blue top so I could incorporate cognac accessories. This top is available in orange as well and I'm dying to wear that with white jeans this summer!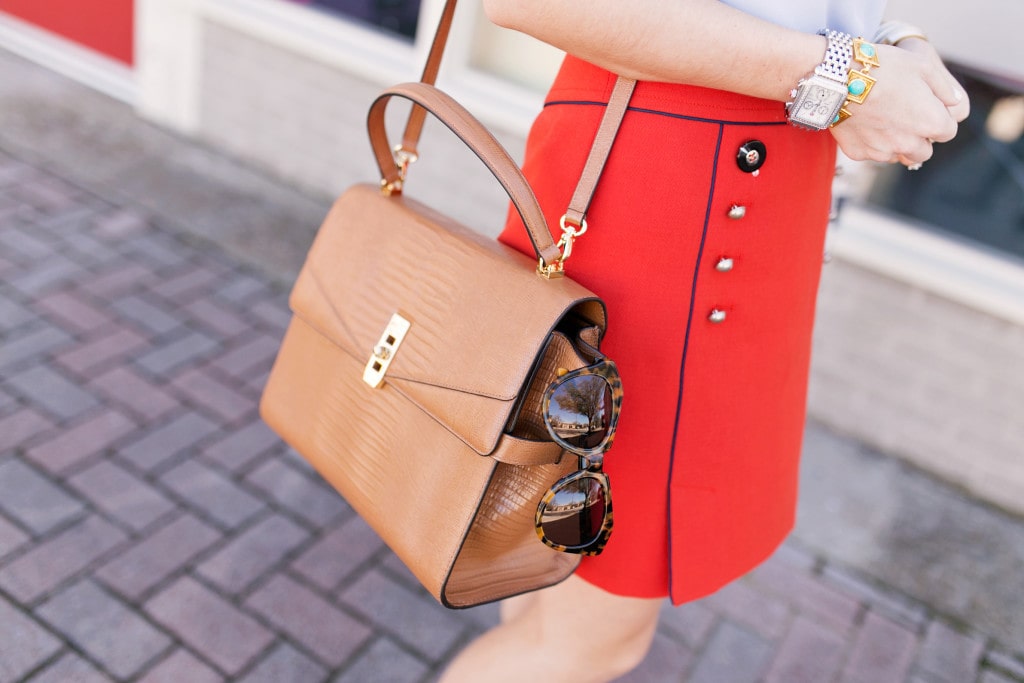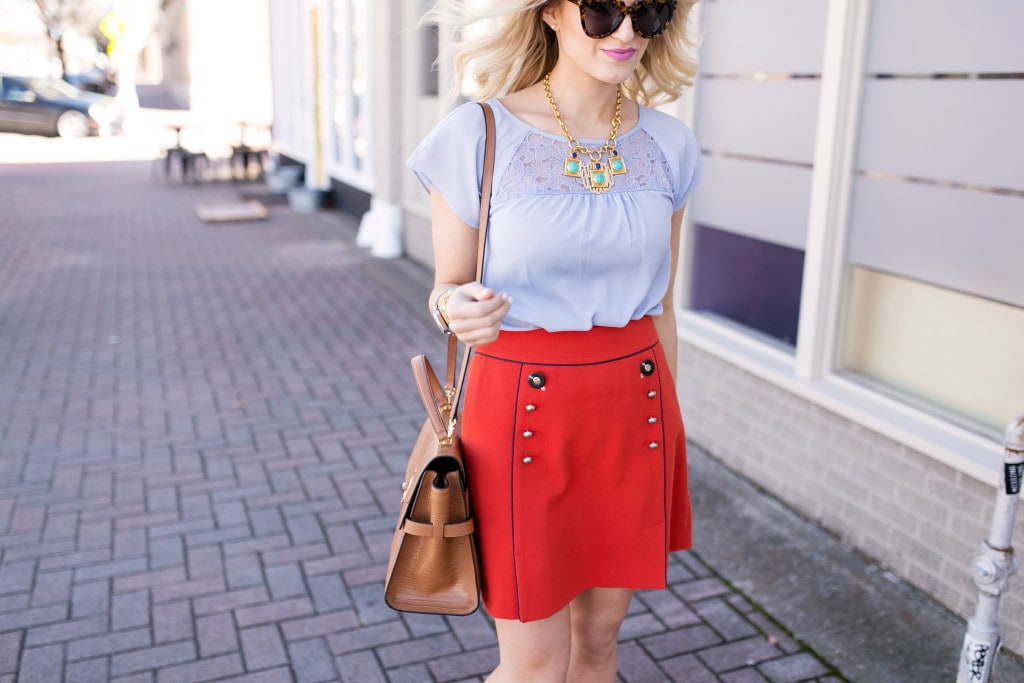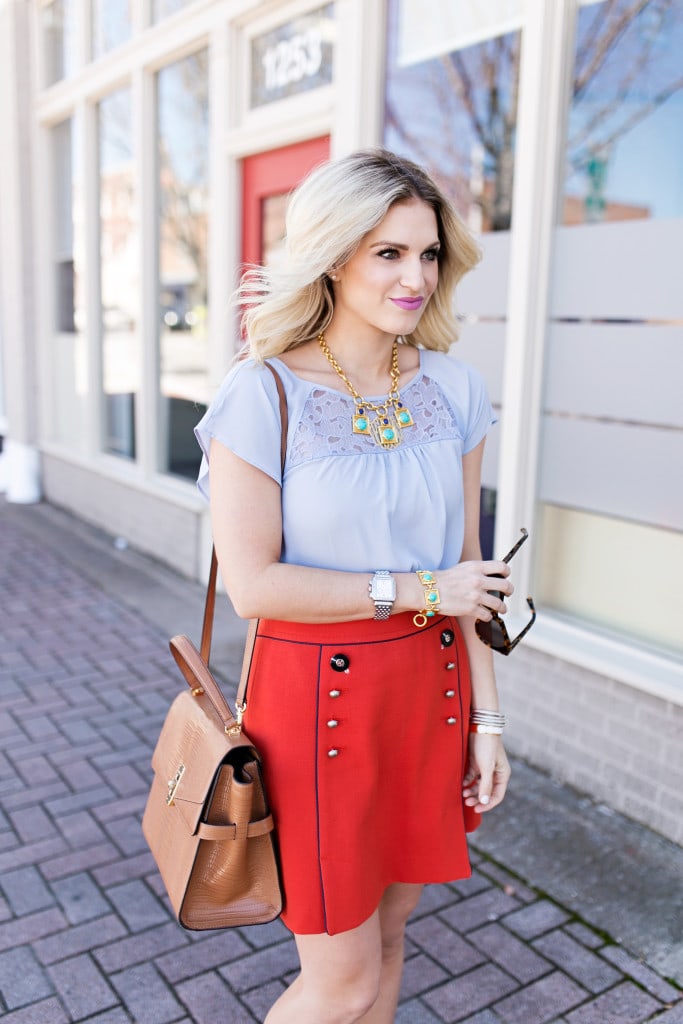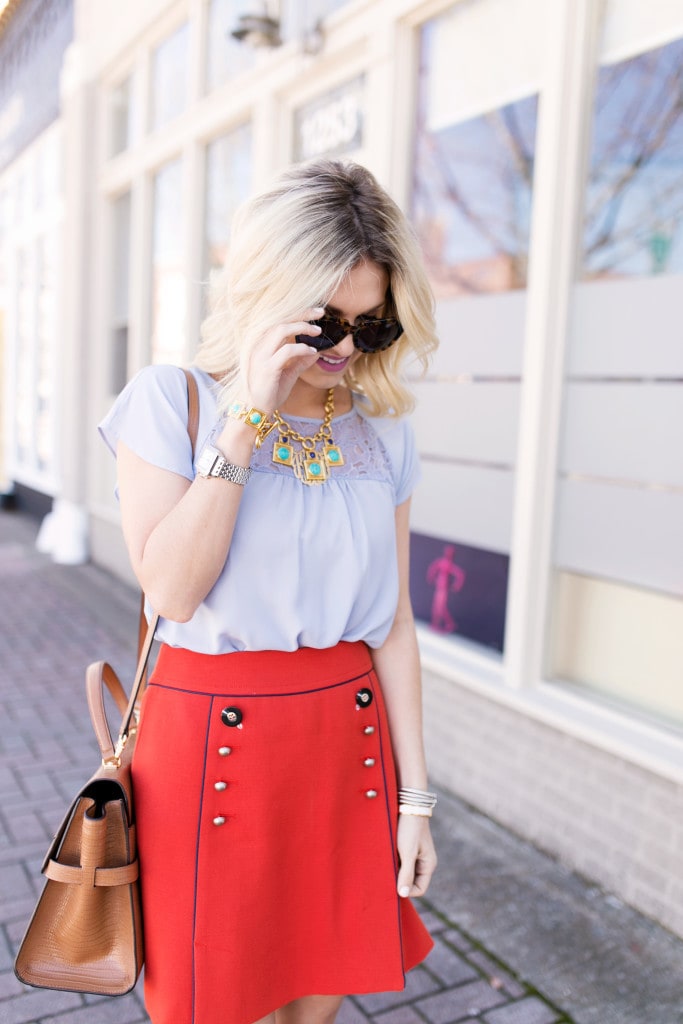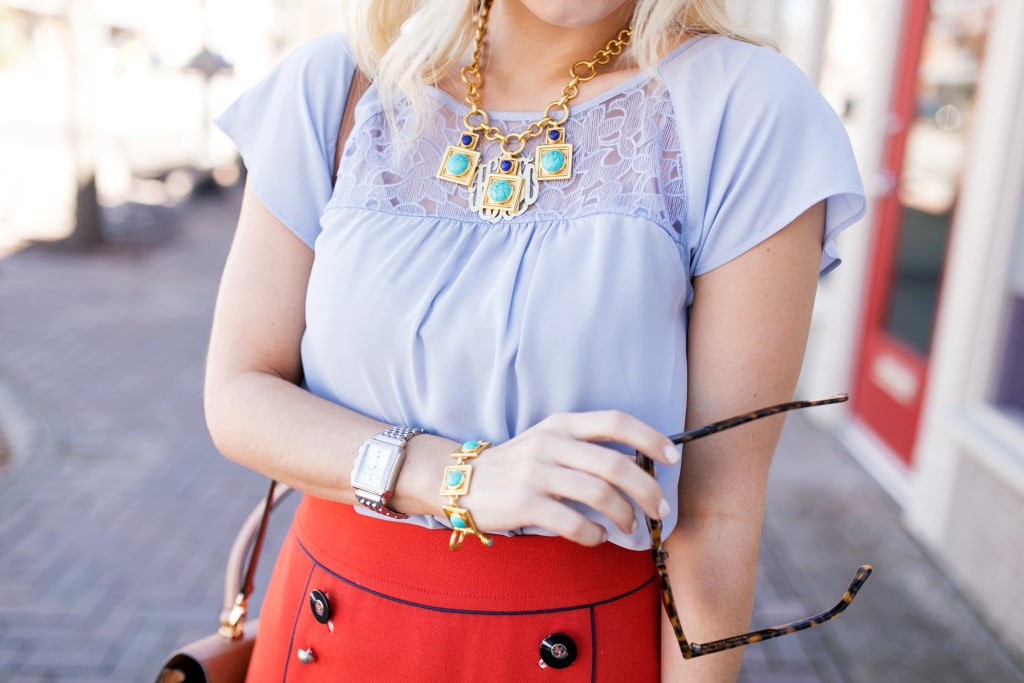 In terms of accessories, I piled on turquoise pieces from Julie Vos. I've also gotten a ton of questions about these sandals [probably because I act like I own no other shoe! haha] and they are so comfortable. Like you could be a hairdresser with a 14-hour shift in heels comfortable.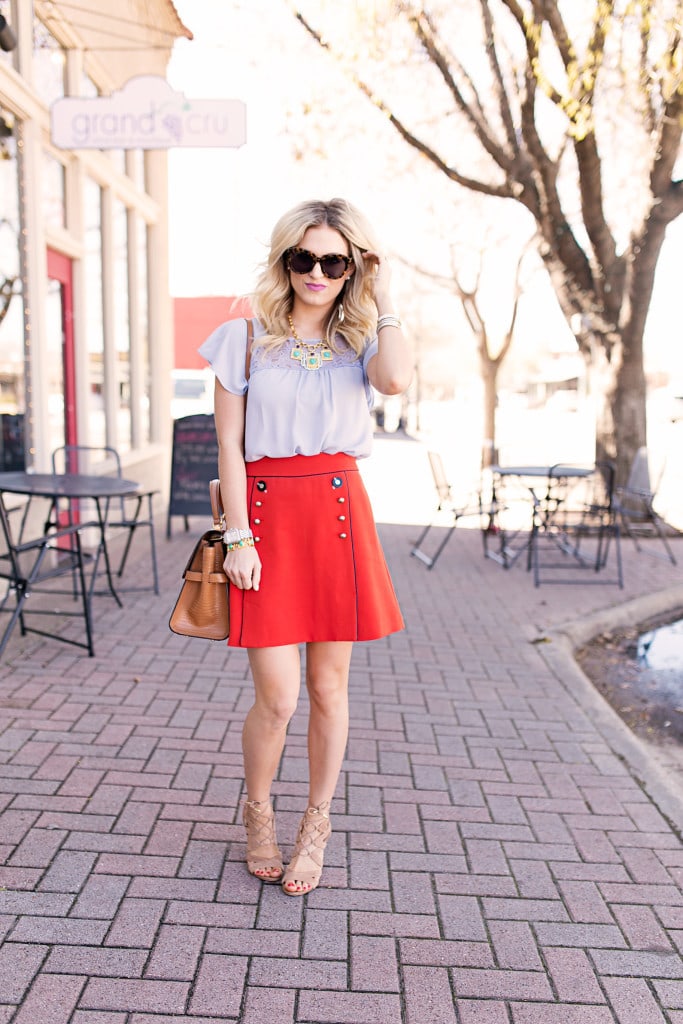 Do you have any fun plans this weekend?! My best friend, Taylor, and Paul threw me a surprise party last Friday for my birthday. It was so much fun and I was completely shocked. You see these surprise parties in movies and people smile and laugh and those people know ahead of time, I swear! I was just shaking! I was so confused because I walked in and saw my high school best friends, some had come in from Austin! Then I saw my college best friends. And then I saw my Dallas friends. I couldn't stop shaking and my jaw was dropped. haha. It was the best night but we will definitely be staying in a lot this weekend. The rain was terrible all week so we will just be playing a lot with Peaches and relaxing. 🙂

Top: Anthropologie | Skirt: Anthropologie | Shoes: Sam Edelman | Bag: Henri Bendel [c/o] | Necklace: Julie Vos [c/o] | Sunglasses: Karen Walker | Lipstick: Too Faced Melted Fig | Bracelet: David Yurman, Julie Vos [c/o] | Watch: Michele 
Photography by: Angie Garcia