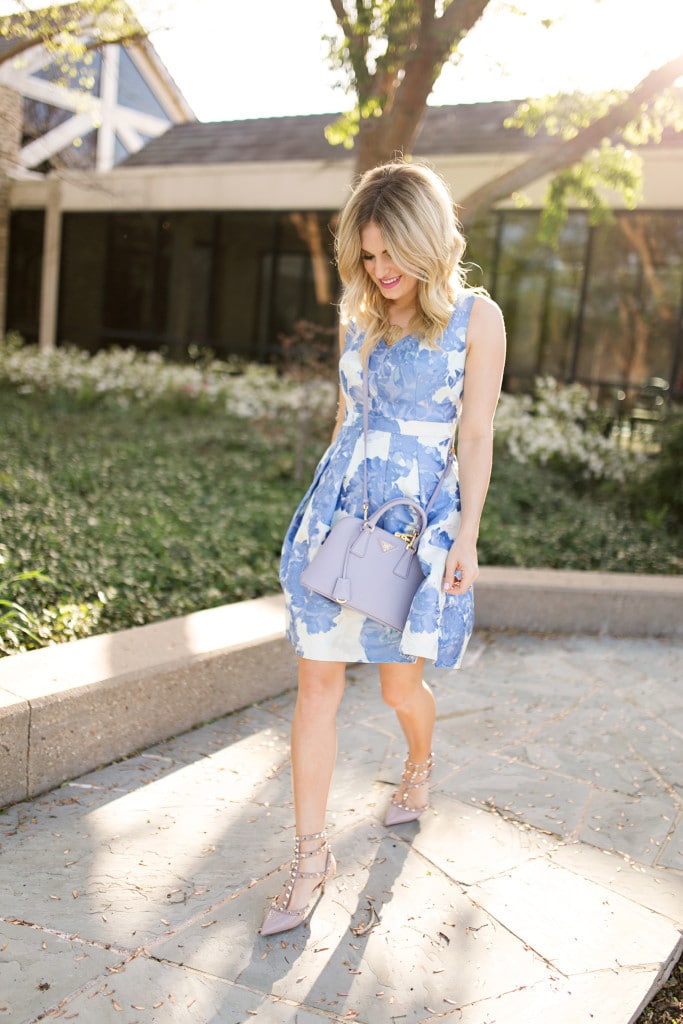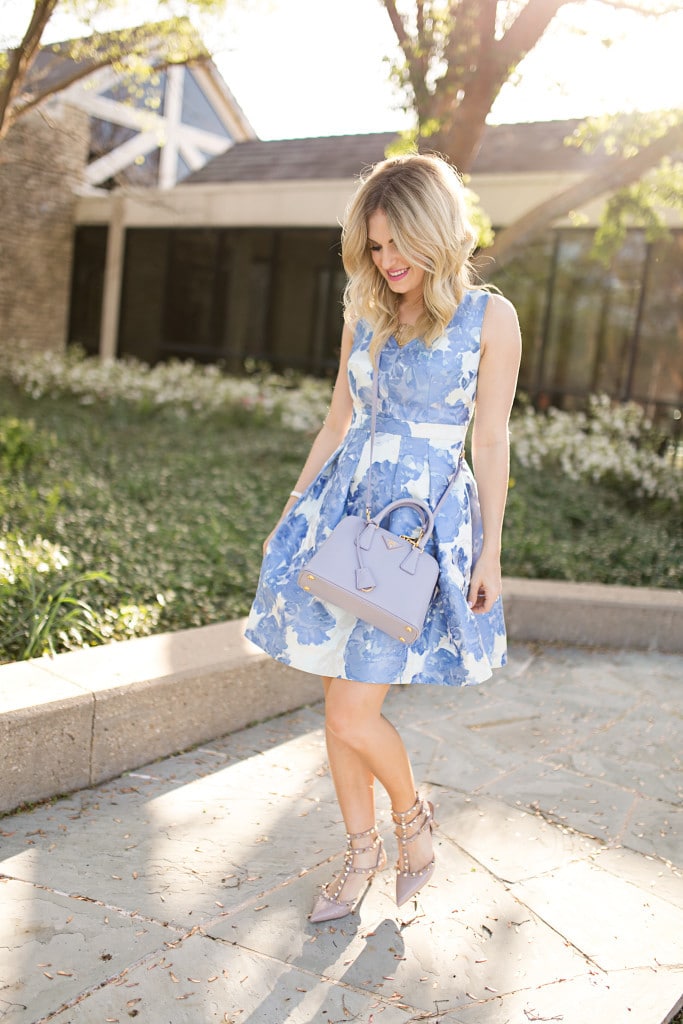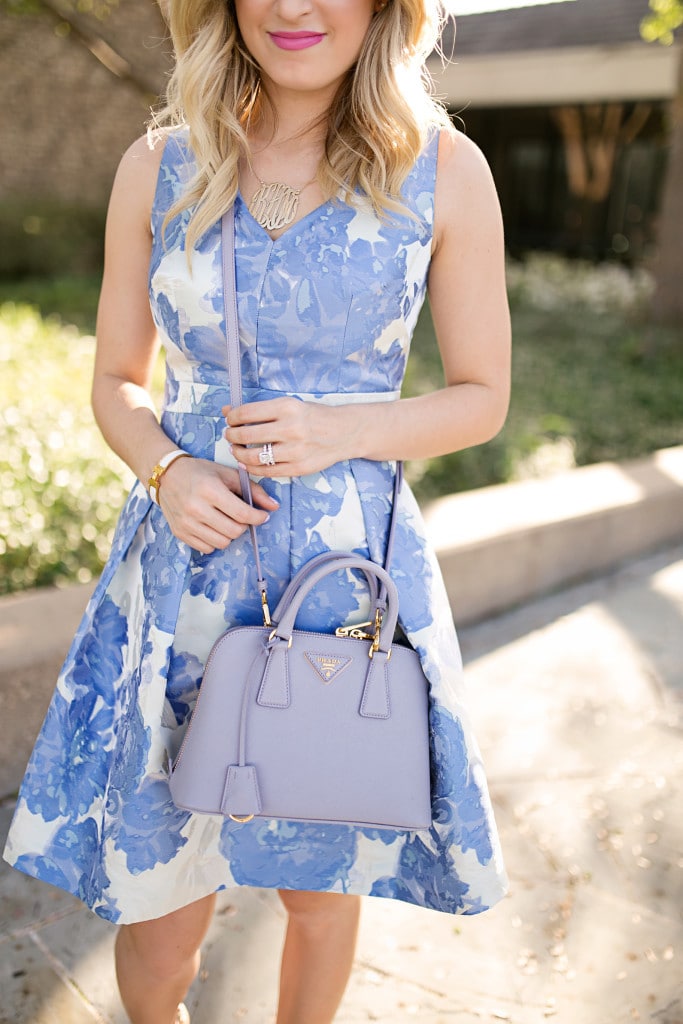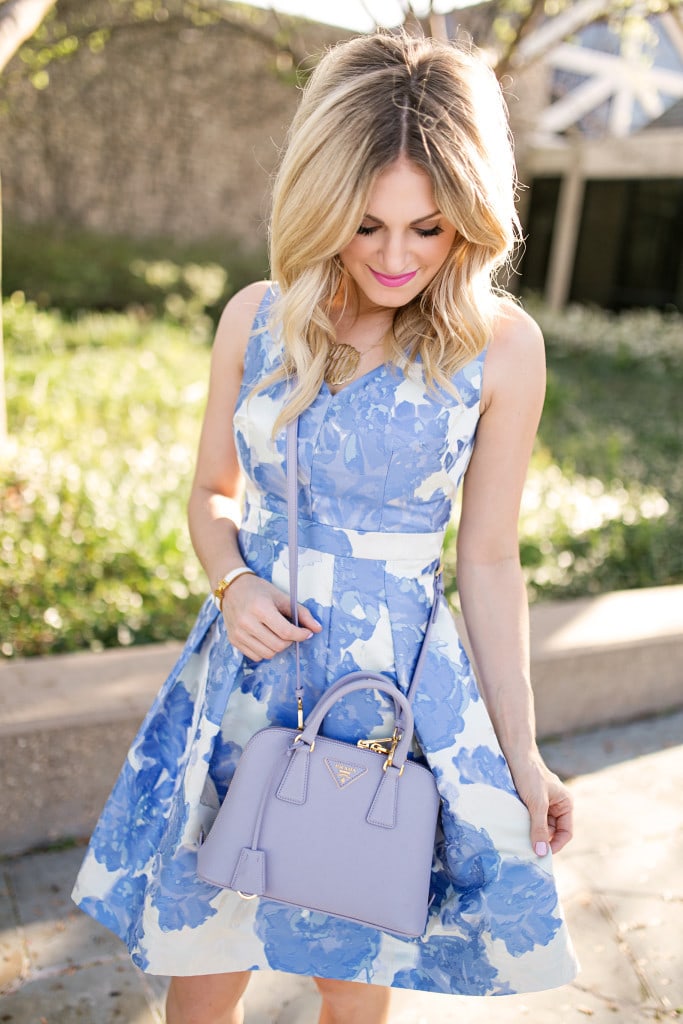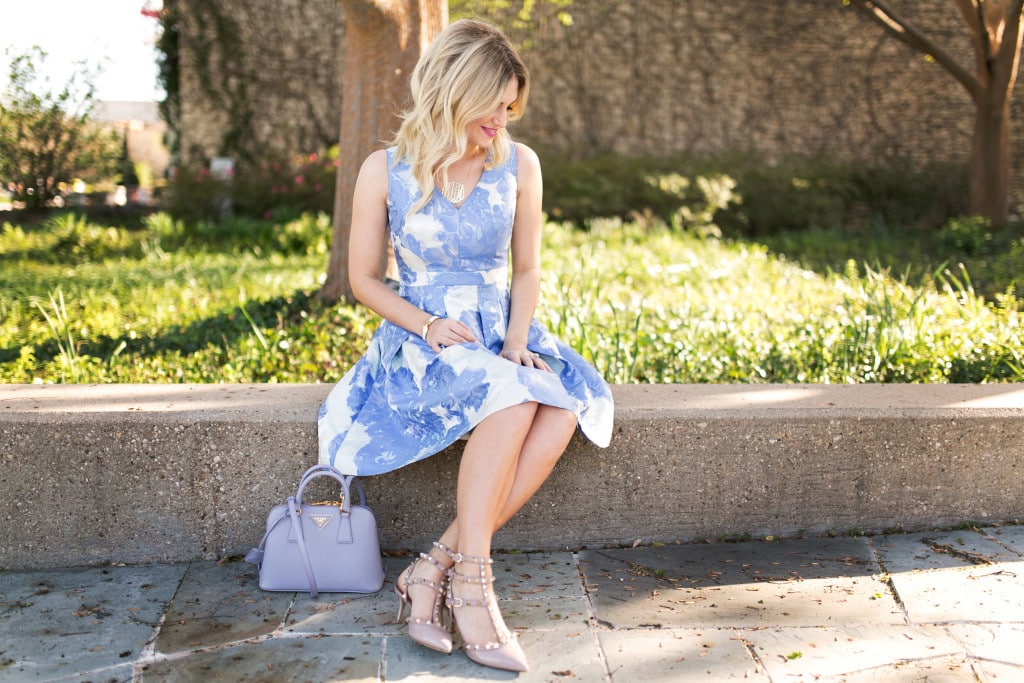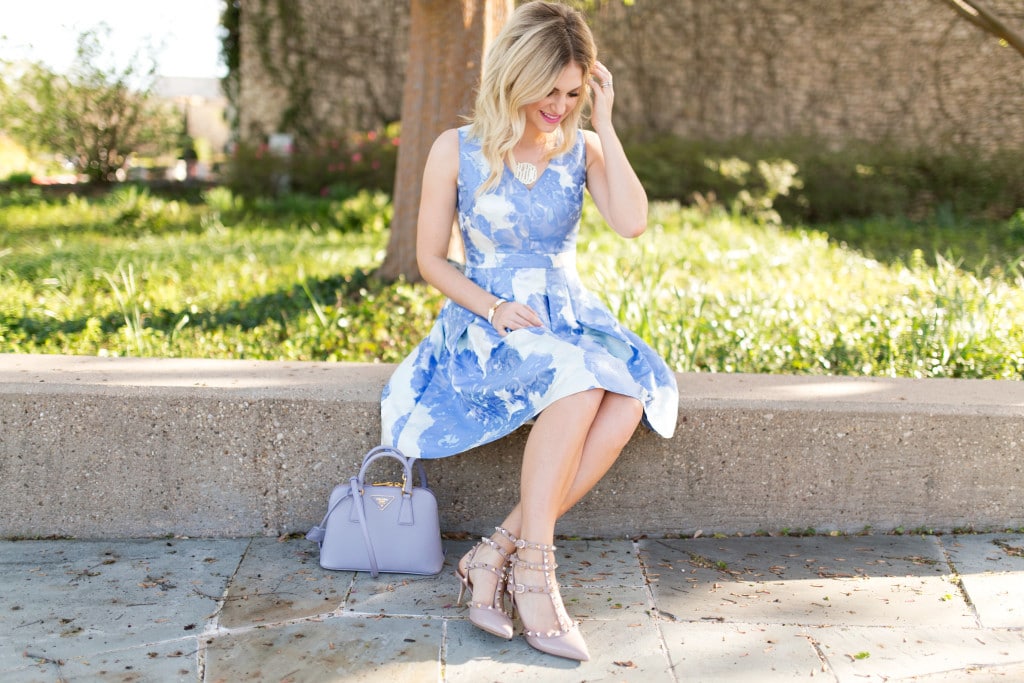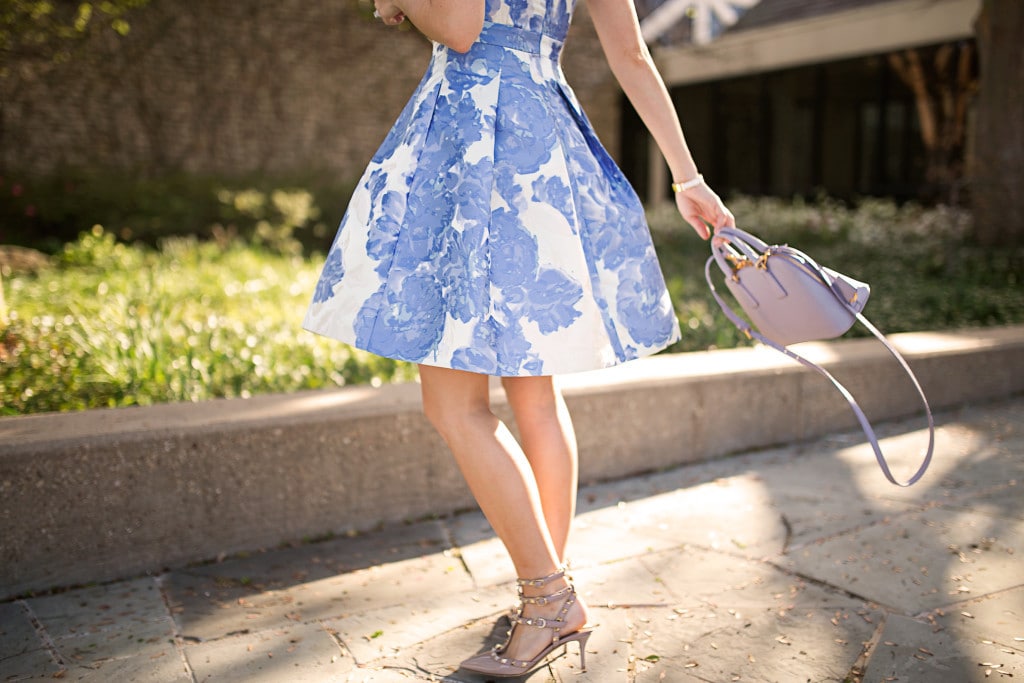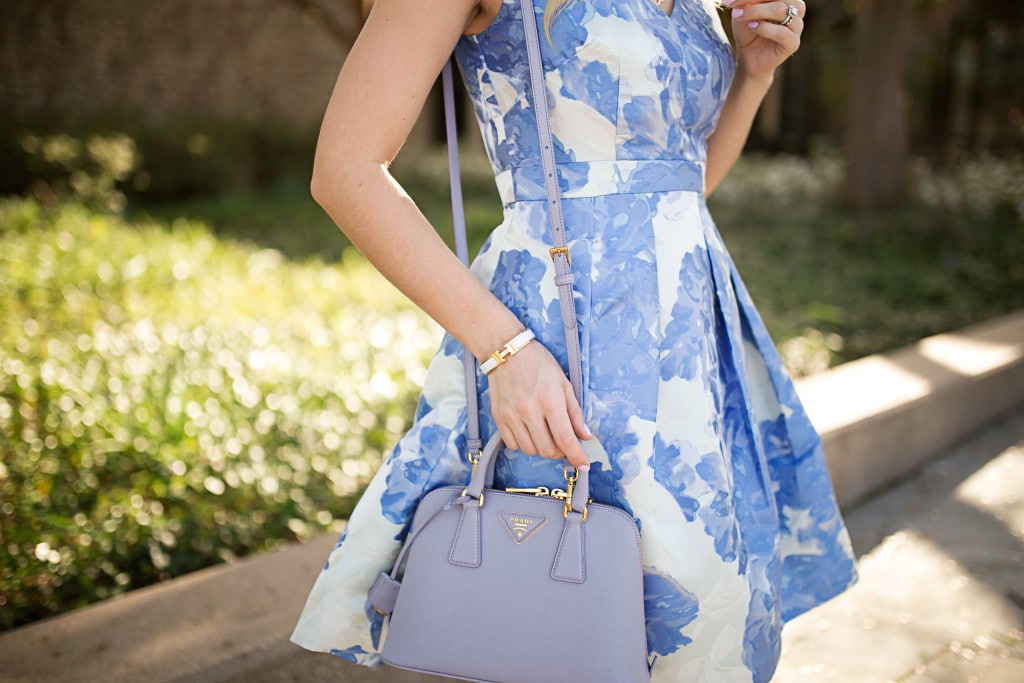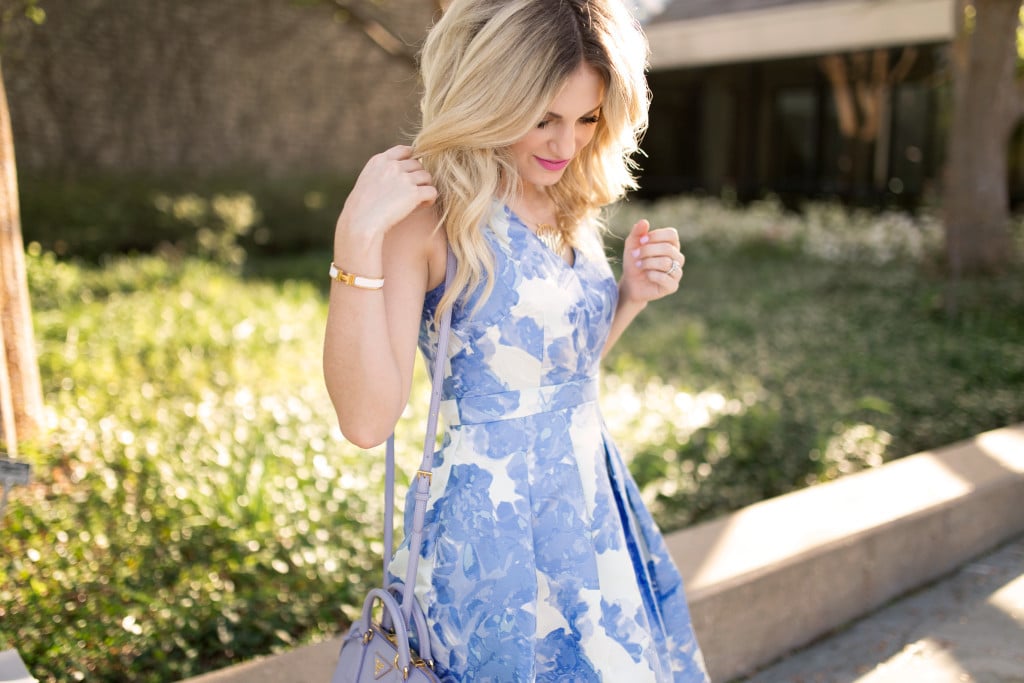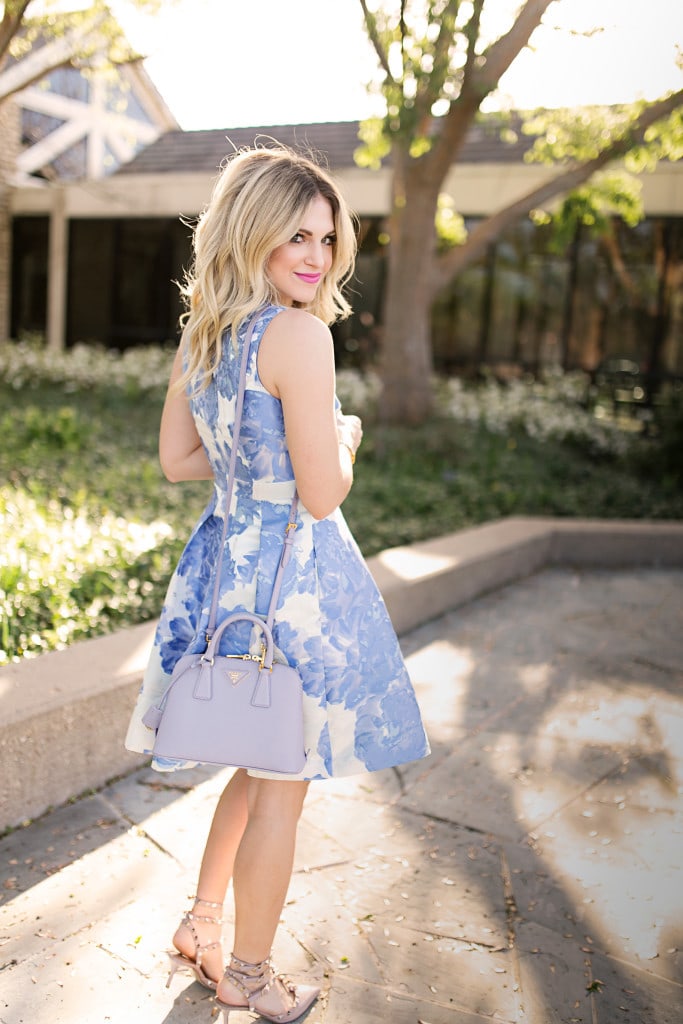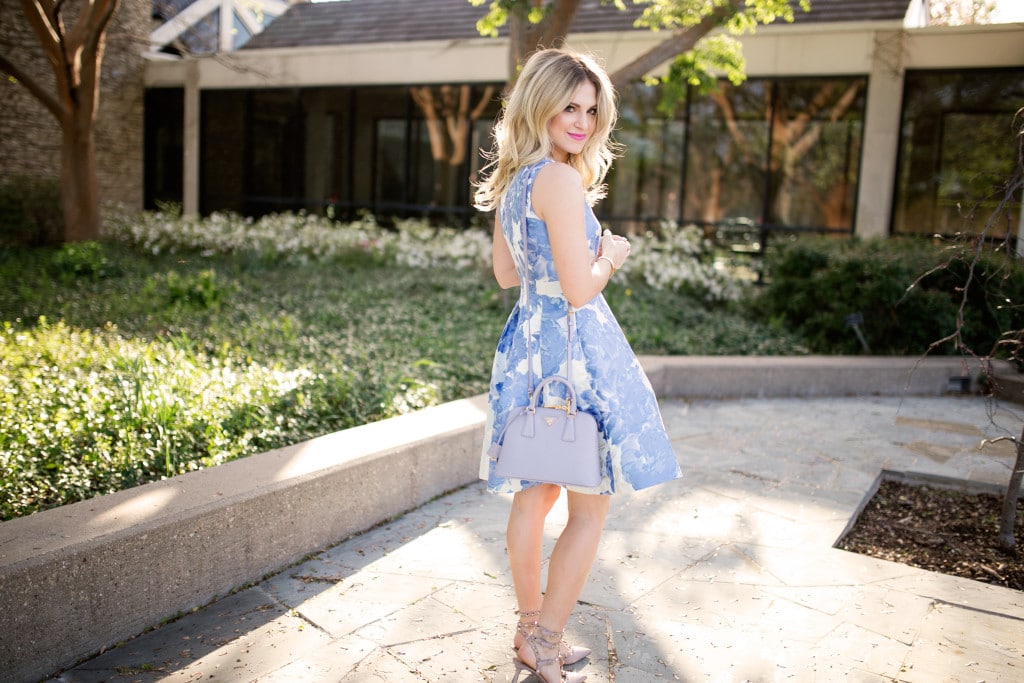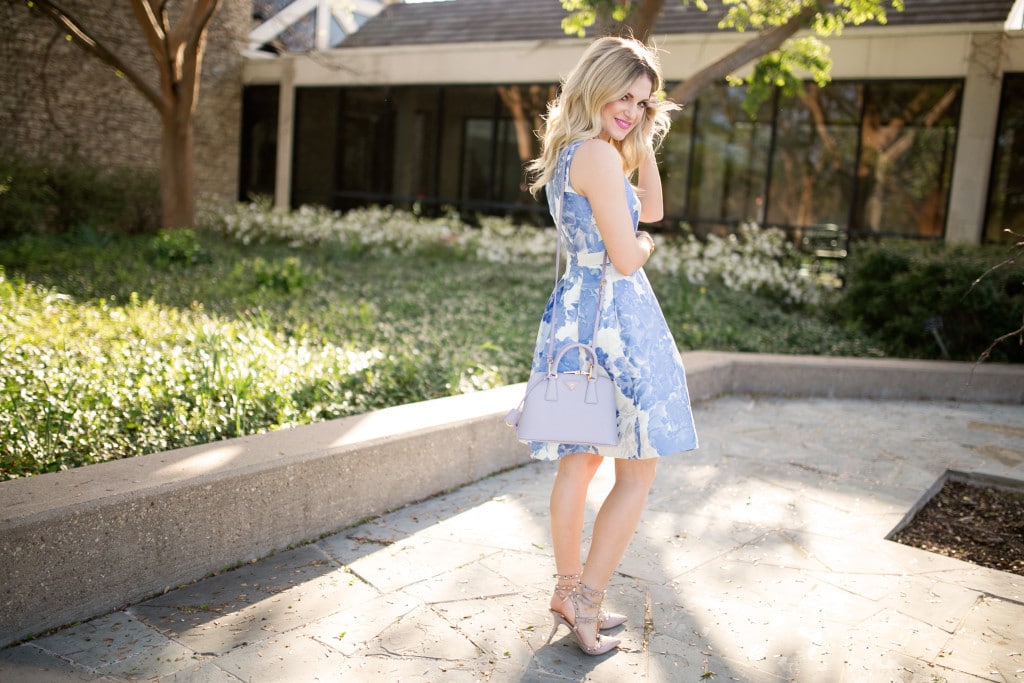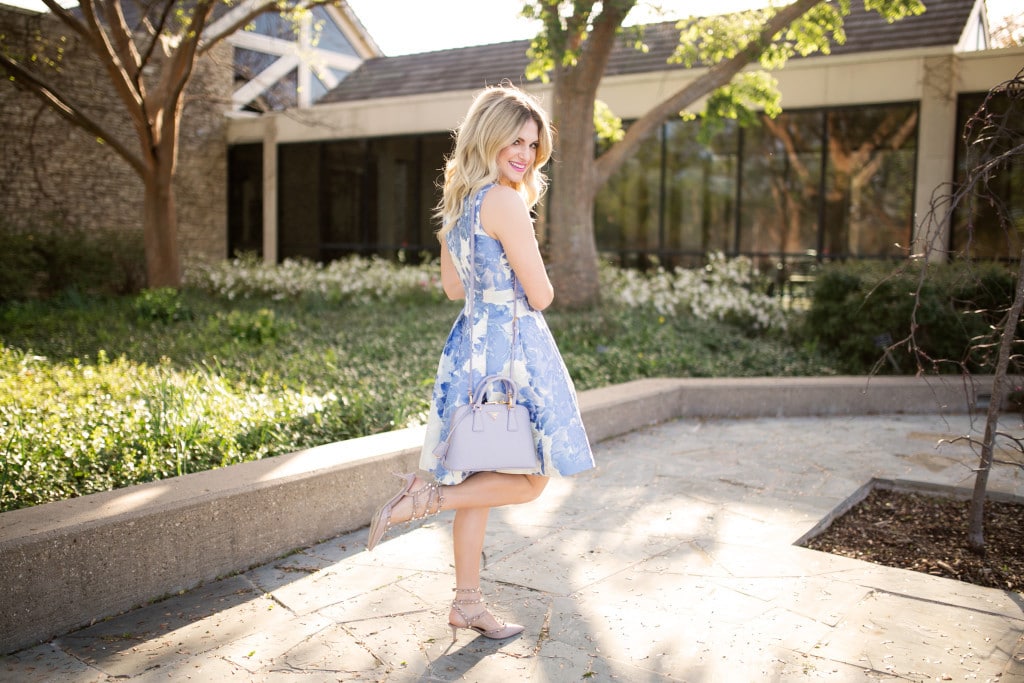 Dress: Eliza J [c/o] | Shoes: Valentino, Dupe, Dupe | Lipstick: Lilac | Bag: Prada, Similar | Necklace: Similar
Photography by: Angie Garcia
---
Happy Monday! Sadly, we are headed back after a weekend that went by way too quickly!
When Paul and I first started dating he had to be in Chicago for work a bit so I'd come up there and we had so much fun. I've always had this desire to live in a really fast-paced environment. I'm a huge homebody, but I love to do everything quickly. My parents joke that they hate going with me to New York because I'm already 4 blocks ahead while they are still deciding the next place to head to. I'd tell Paul I always wanted to live in NYC for a year or two and we seriously thought about it. We thought it would be the perfect place when we got married. [We talked marriage really early, like second date early. Do as I say, not as I do?! 😉 ]
My parents knew we always wanted to do that, but when we got engaged and house hunted it just didn't feel right. He had job offers in both areas, and I could easily work in both cities, but I'm just so close with my family. Unless I could pick my family up and move them next door it just wasn't worth it at that time. Family over zip code was how we felt.
This isn't to say we wouldn't do it in the future, but for now we love living in Fort Worth. But being in this environment for a few days was so refreshing and inspires me in the best way.
Yet, there are a few reality checks I have when knowing why I love Texas:
GOOD Mexican food, friends, "y'all", friendliness and being able to wear little dresses 9 out of the 12 months.
I pulled this dress for some weddings this summer and the pastel blues made me feel extra feminine. It fits true to size [I have on a 2 Petite for size reference, but I also have regular in her sizing and it isn't much of a difference] and I think it's the ultimate warm-weather dress when you want to feel girly.
So for now I'll take a southern zip code and little sundresses and wait for blizzards and a city of speed walkers.