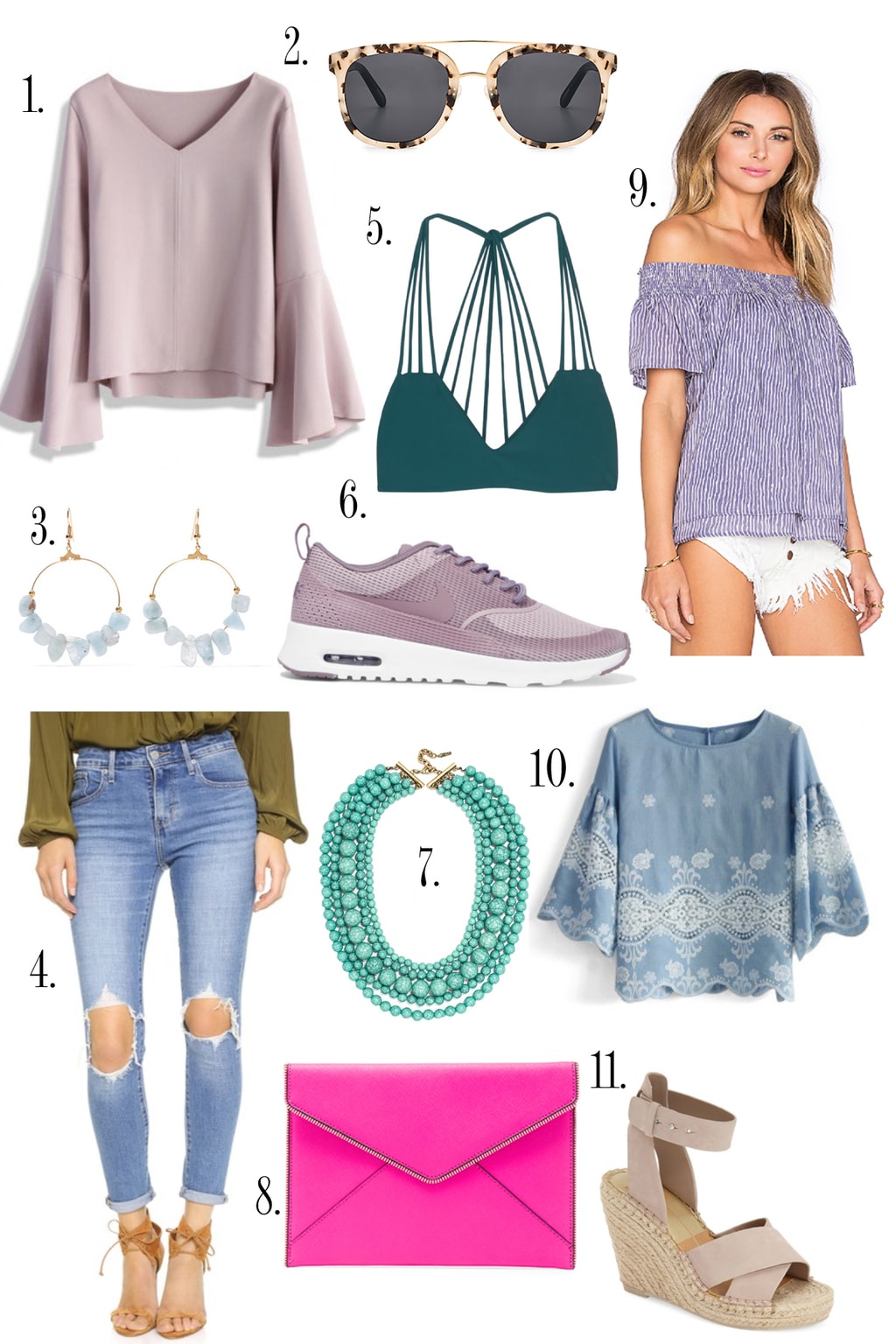 1 | 2 | 3 | 4 | 5 | 6 | 7 | 8 | 9 | 10 | 11
---
This is a rare midnight post, but I had one too many cups of coffee today. I'm wired, Paul fell asleep and what did I do left to my own devices?! Naturally, I did some online shopping.
I thought I'd share pieces that were in my shopping cart and a few thing I splurged on! I'm craving so many off-the-shoulder tops [seriously everyone had them on this past weekend] and lots of bell sleeves! I think these little details on the arms of tops make such a statement without having to put much effort into the rest of your look.
I had a tote in this color by Rebecca Minkoff right when I started blogging. I remember it sold out constantly and so I ended up selling it to a girl who had asked! I've always had such a soft spot for this hue of pink because it reminded me of right when I started. I think this clutch is the perfect nod to my favorite shade, without being overwhelming.
What is in your shopping cart currently?! I'd love to know!