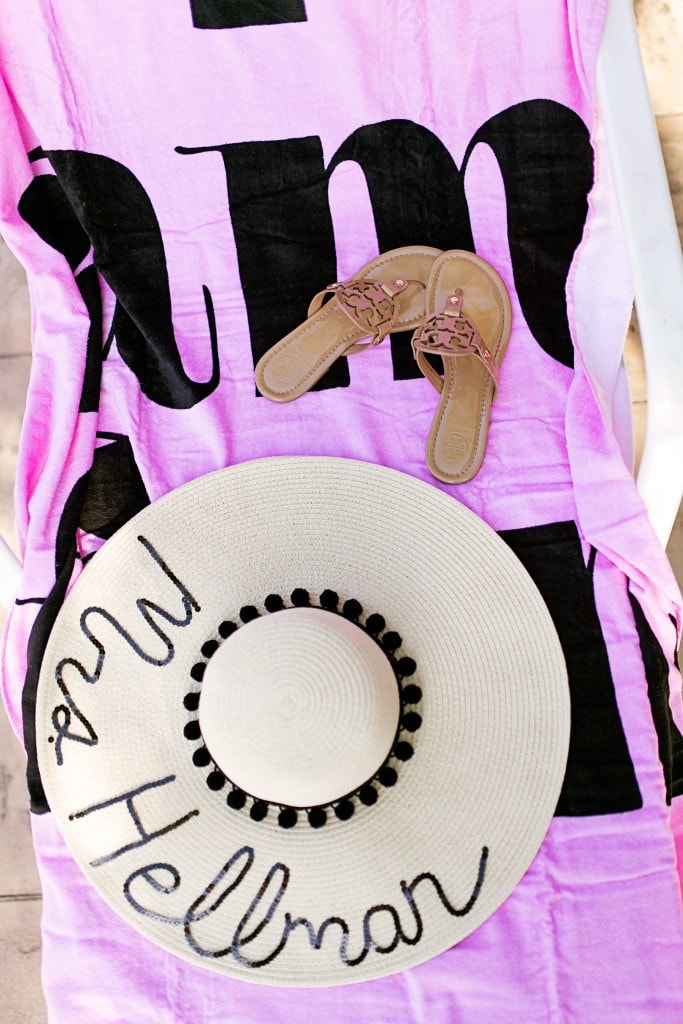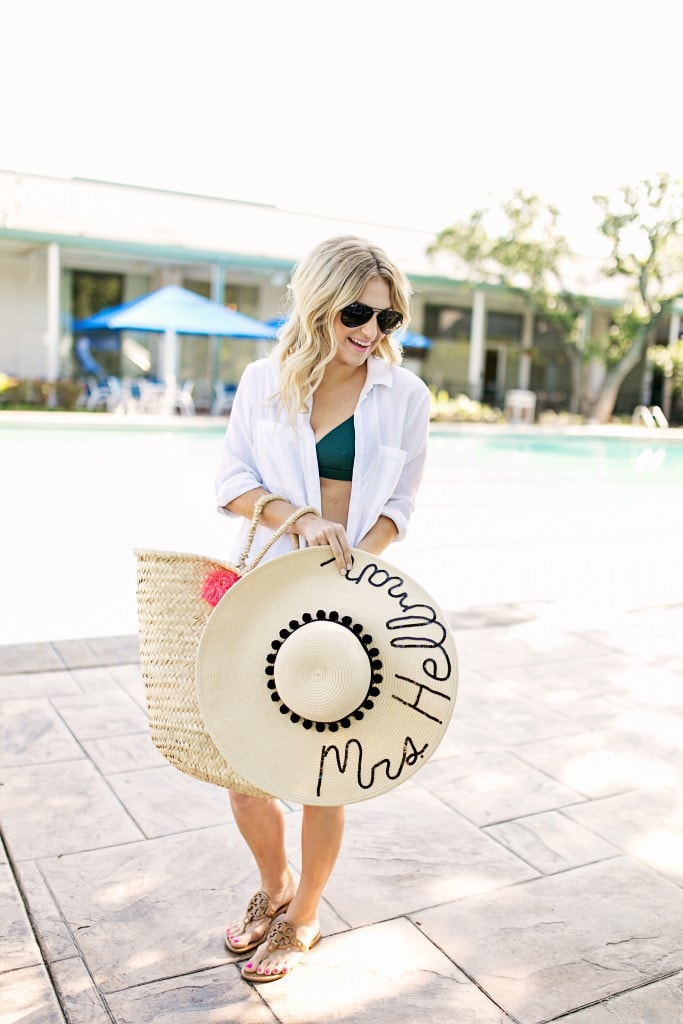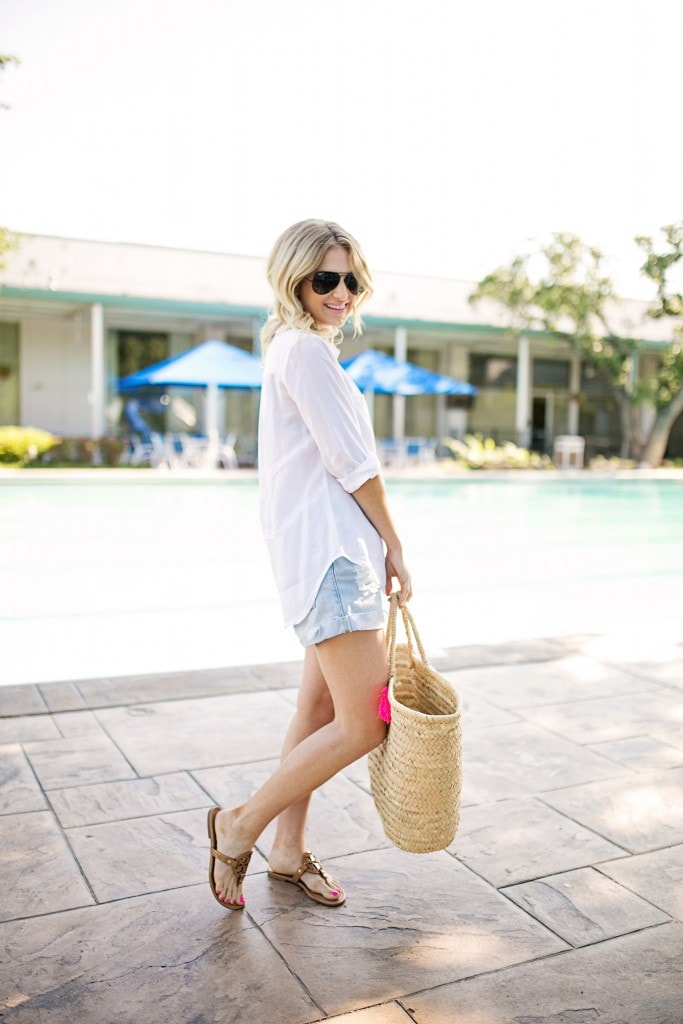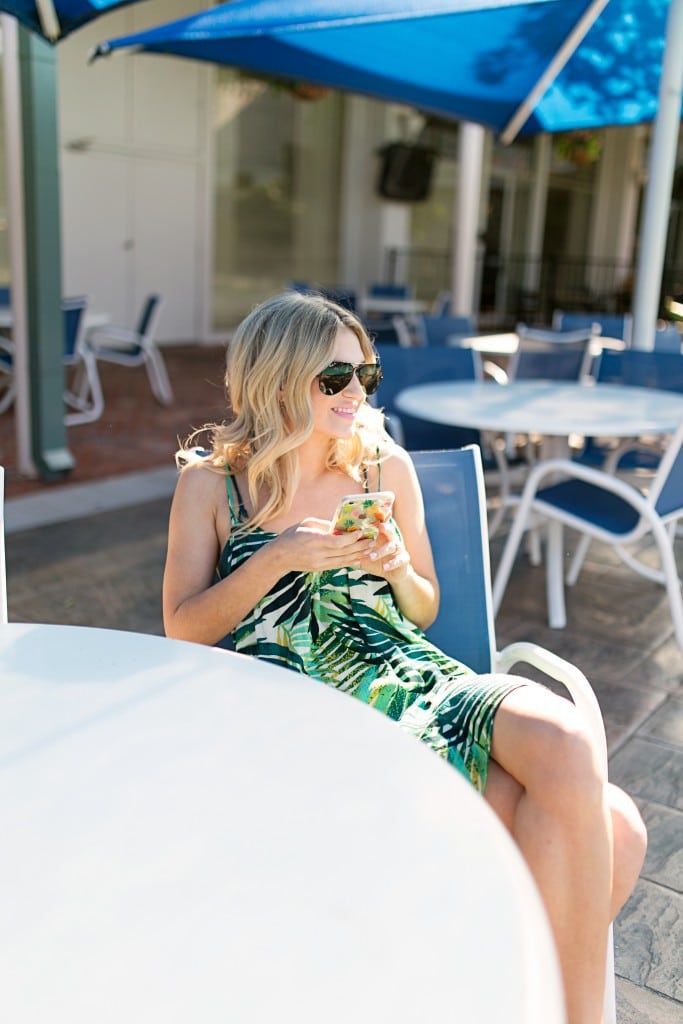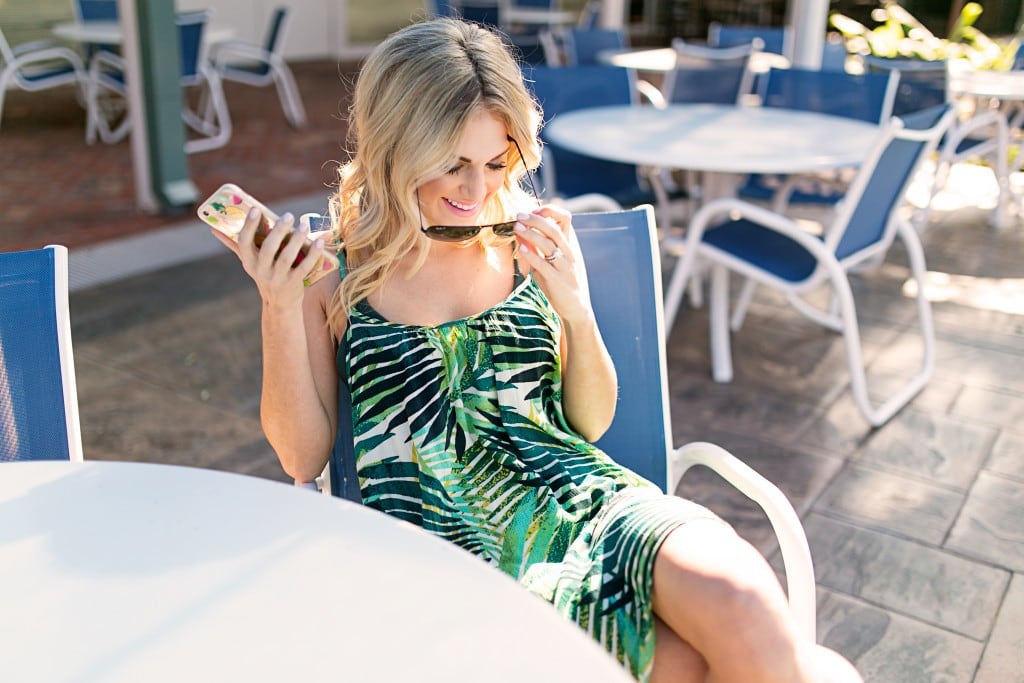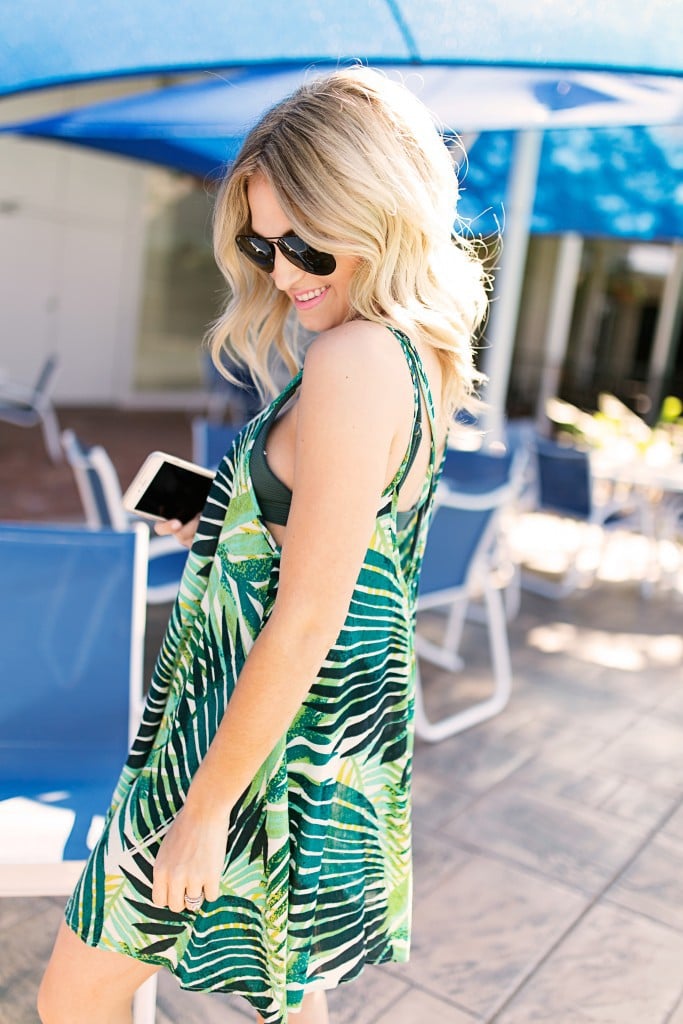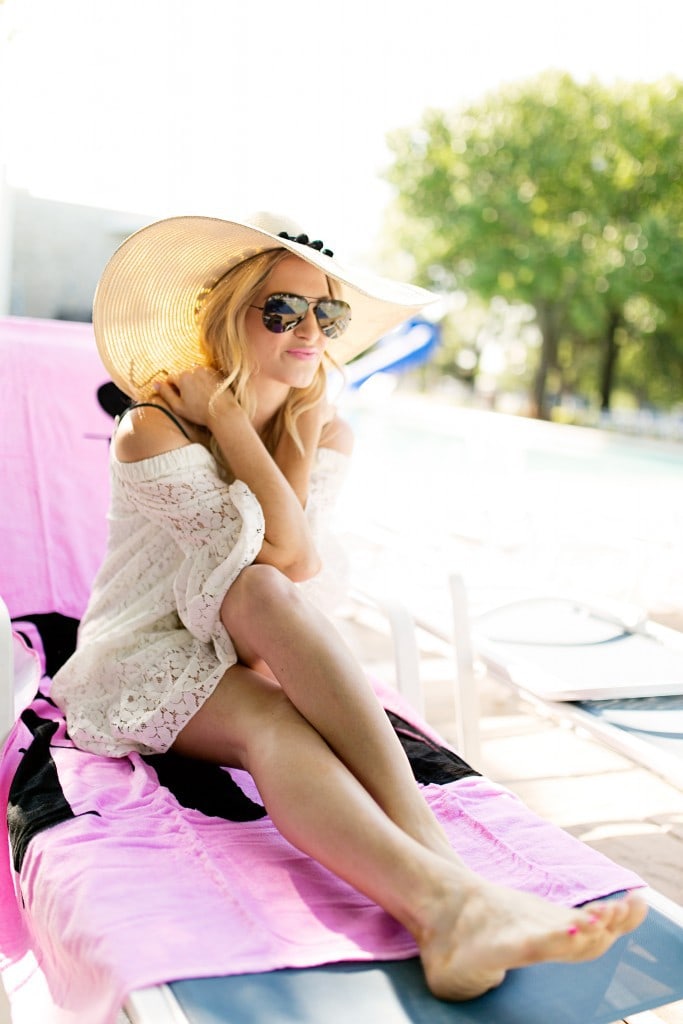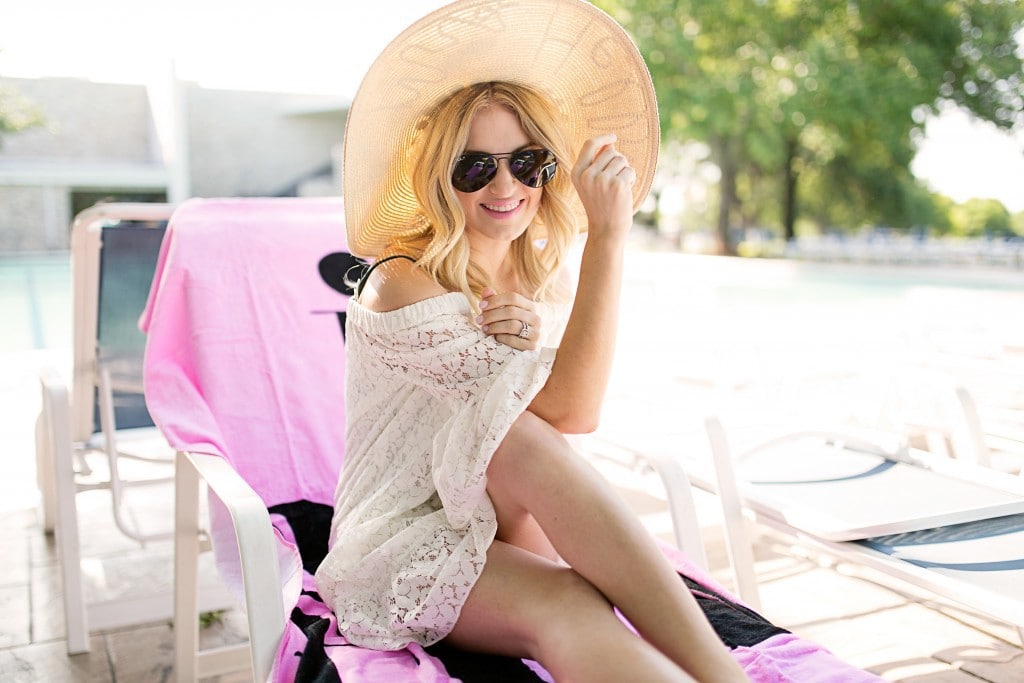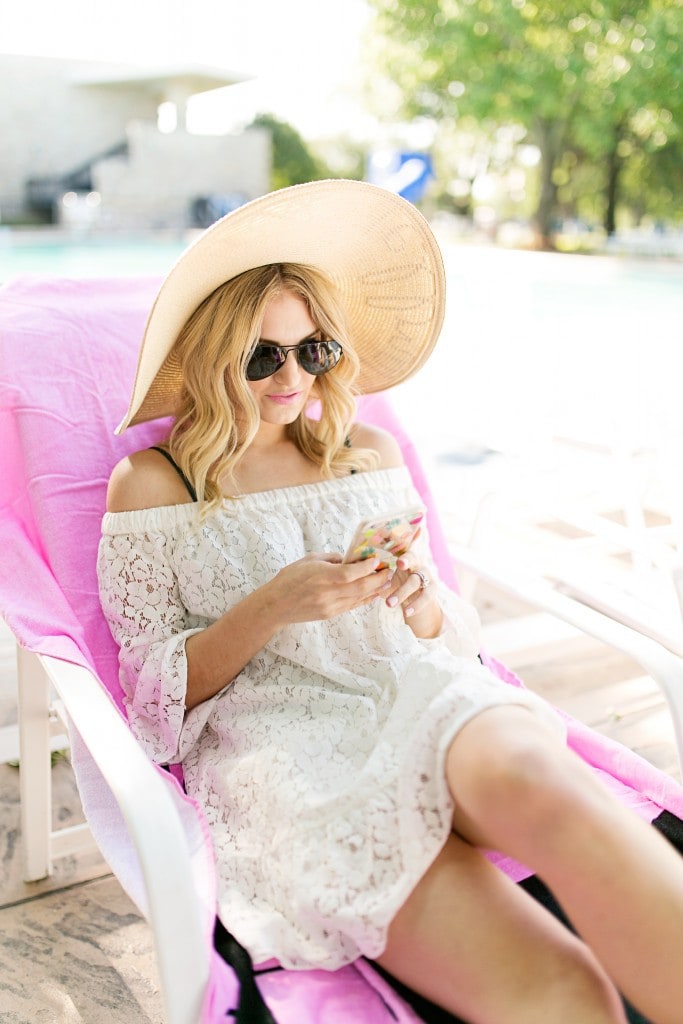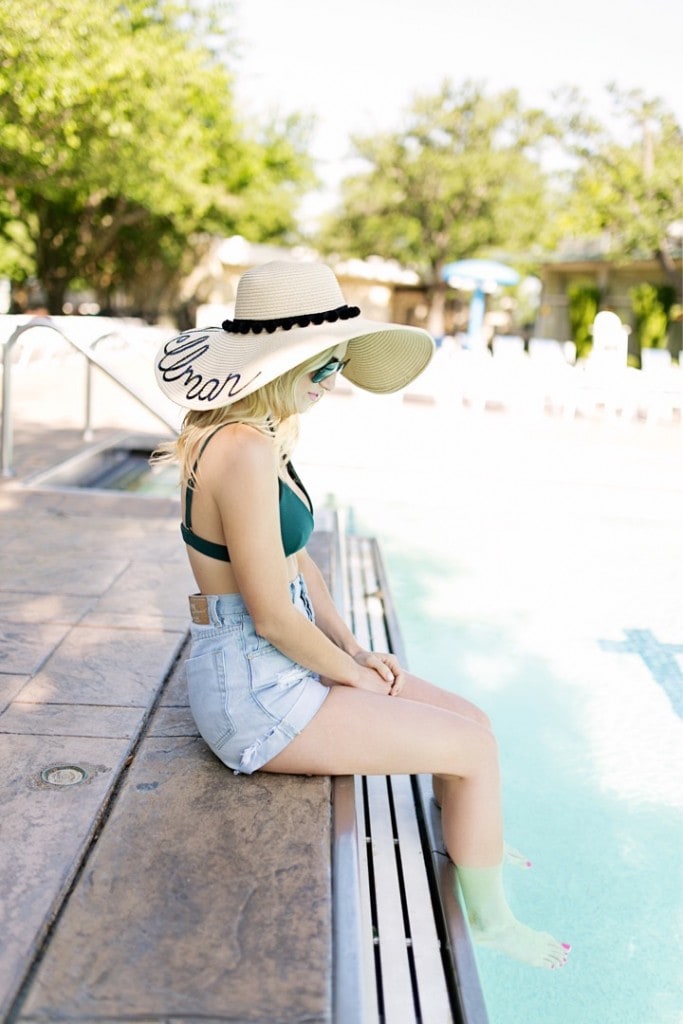 Bikini: Reiss Top & Bottom [c/o] | Top: Anthropologie, Short-Sleeve Version | Shorts: Old, Similar| Hat: Hats by Olivia [c/o] | Beach Bag: Shopbop | Sandals: Tory Burch | Palm Dress: Nordstrom | White Dress: Shopbop | Beach Blanket: Amazon
Photography by: Angie Garcia
---
Picking swimwear is a lot like dating men. It's personal. You can be picky. And sometimes it takes a second date [or try on] to realize it isn't going anywhere.
Some girls want push up. Some girls want triangle. Many welcome one pieces. But one things for certain, the most important thing is feeling comfortable!
For me, I don't like a lot of nonsense in the swimwear department. Bandeaus and ruffles are so cute on other girls. For me, I just want your standard bikini. I feel most myself in your girl-next-door bikini. You know the one I'm talking about. Your mom rocked one. You've rocked one. Your little sister rocks one. I don't want wild prints and I don't want padding. However, I do want it to feel like it has beautiful detail and great style. Because after a little too much sun and wild pool hair, I at least need to feel like I've got on a well-made bikini.
At the blog conference I attended a month ago, I got to meet the brand, Reiss. Without sound cliché, if brands were people, Reiss is the girl in the elevator you're staring at because you don't think she would ever have a hair out of place. It's not intimidating, it's just infatuating. Think Kate Middleton [who wears Reiss] meets "It Girl." Anyways, enough about my love for a brand, this Kingfisher Triangle Bikini is from Reiss and making the trip to Mexico! It runs TTS.
I thought it would be fun to share 3 of my favorite cover-ups for different styles to pair with this bikini!
1.Classic Girl
If you're classic, I think nothing pairs better with a bikini than a white button up and shorts. You can tie your top and head to lunch or keep the shorts on while you read a book! You can grab a snow cone after and not feel half nude because this is a great summer outfit, relaxed enough to be worn poolside.
2.Trendy Girl
It breaks my heart to say palm print is trendy because I never want this to go out of style! But, I love this little cover-up dress! If you feel comfortable piling on jewels at the pool #getitgirl and testing the latest self tanner, this cover-up is right up your alley! It's a great price point and they have pompom shorts to match!
3.Busy Girl
My friends joke that I'm the "busy girl" out of the bunch. I'm not even sure why I'm always busy, but I'm always making plans with friends to run off to lunch or get a manicure. I think that's what we call a girl's girl! haha. I may hit the pool for two hours but then I'll see a movie with a friend and before you know it I'm at dinner and still haven't showered my sunscreen off! I don't really have time to go home and change, so I love an off-the-shoulder dress! I got this one for Mexico and it's so fun! I wore it to dinner with a friend last Friday and I felt far chicer than I actually am! 😉
4. Pool Accessories
Here are a few pool must haves for your beach bag!
So which cover-up is more your style?! I'd love to know what you wear at the beach!