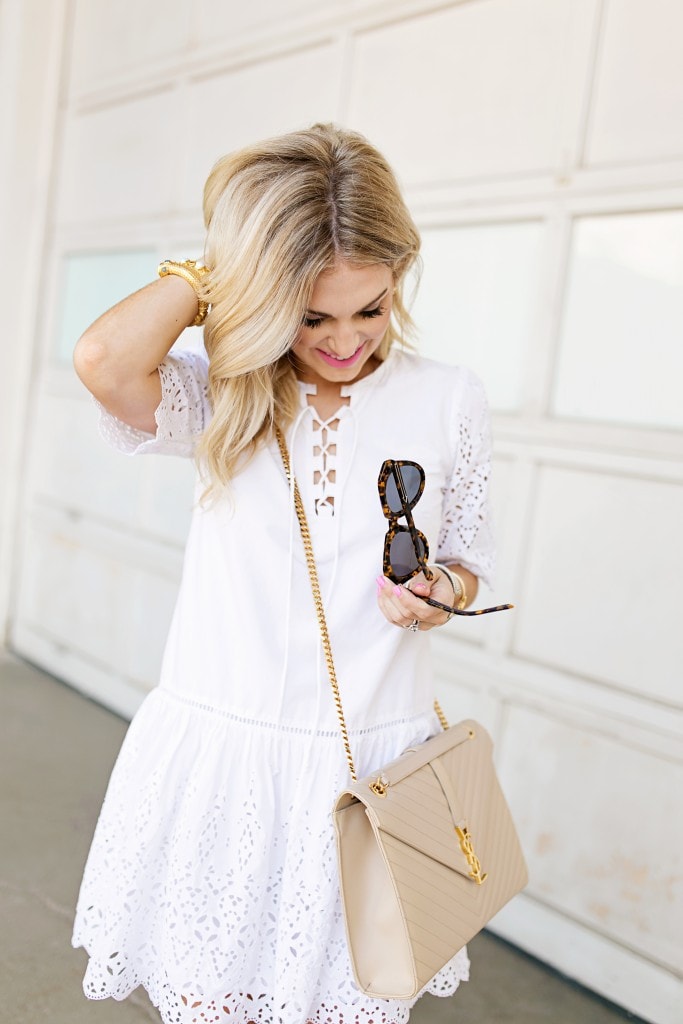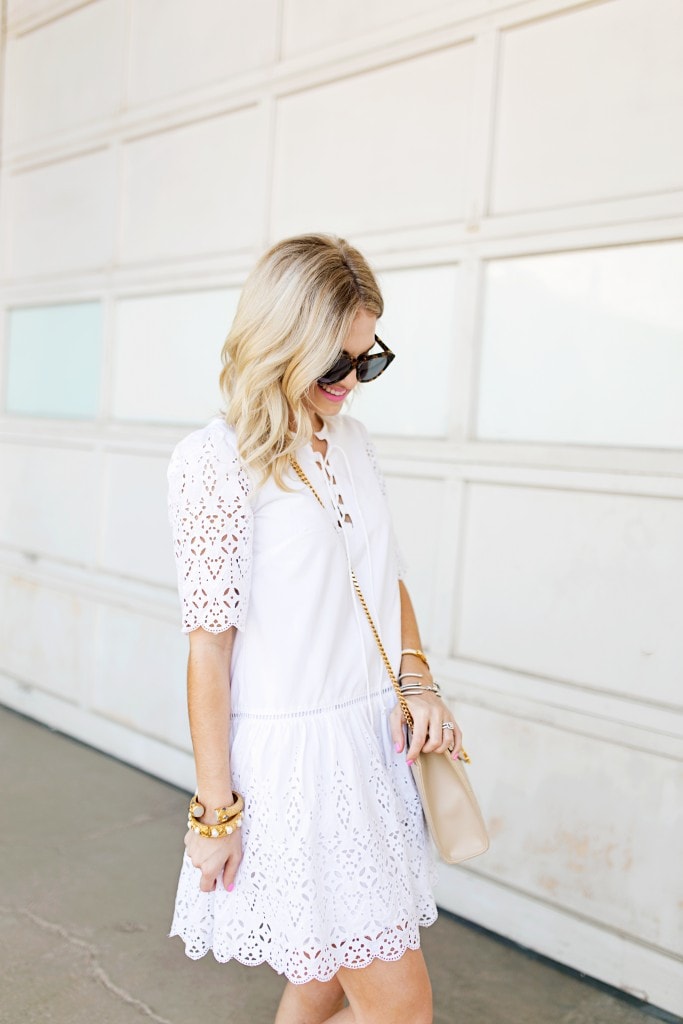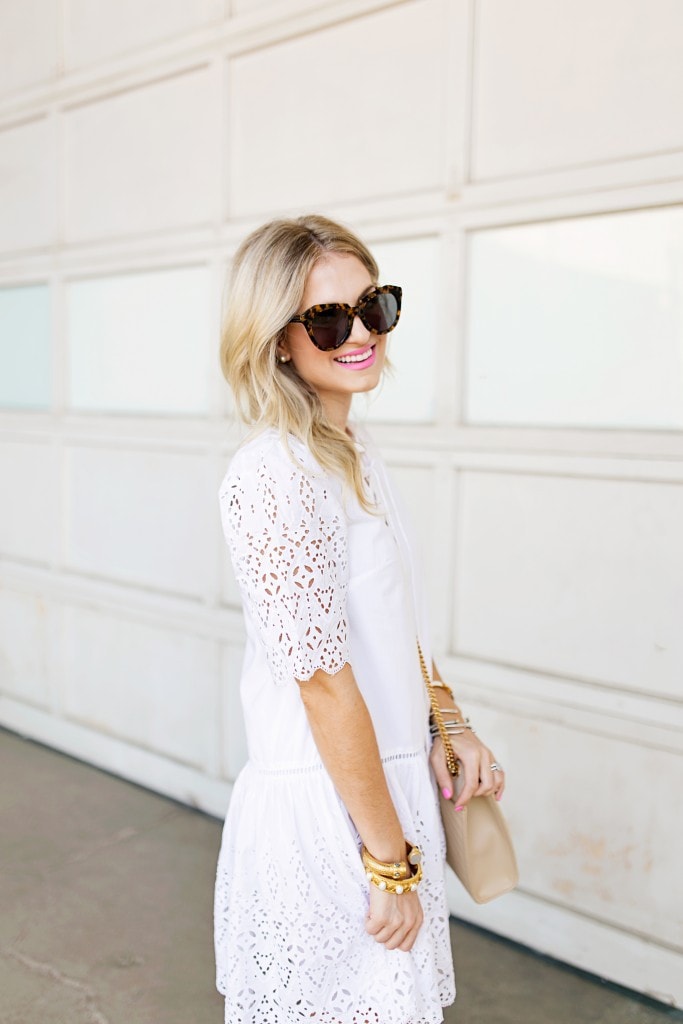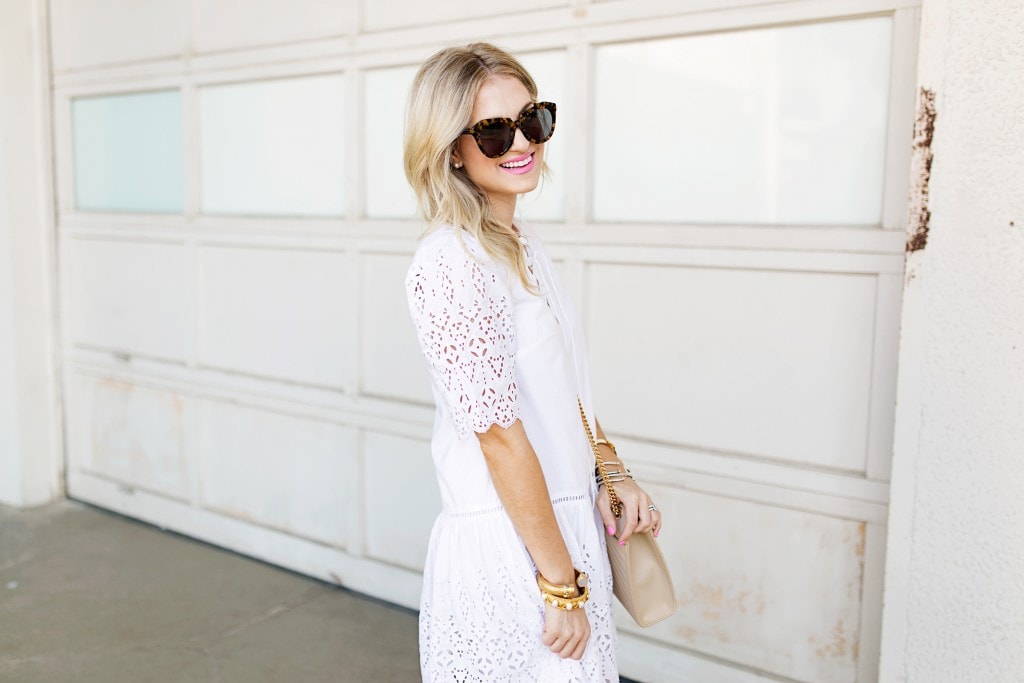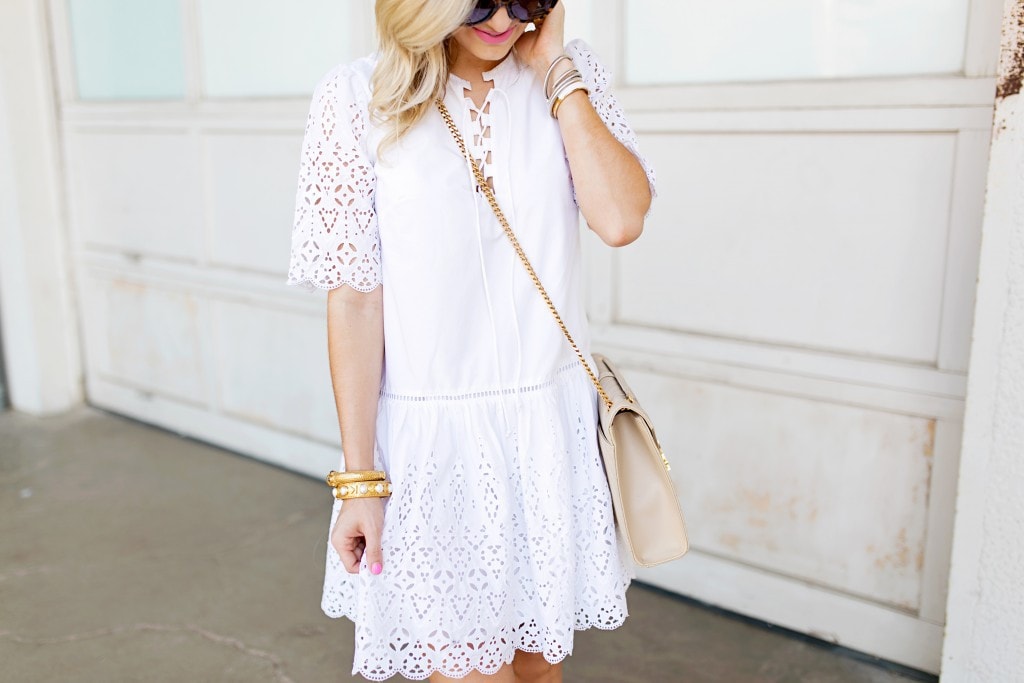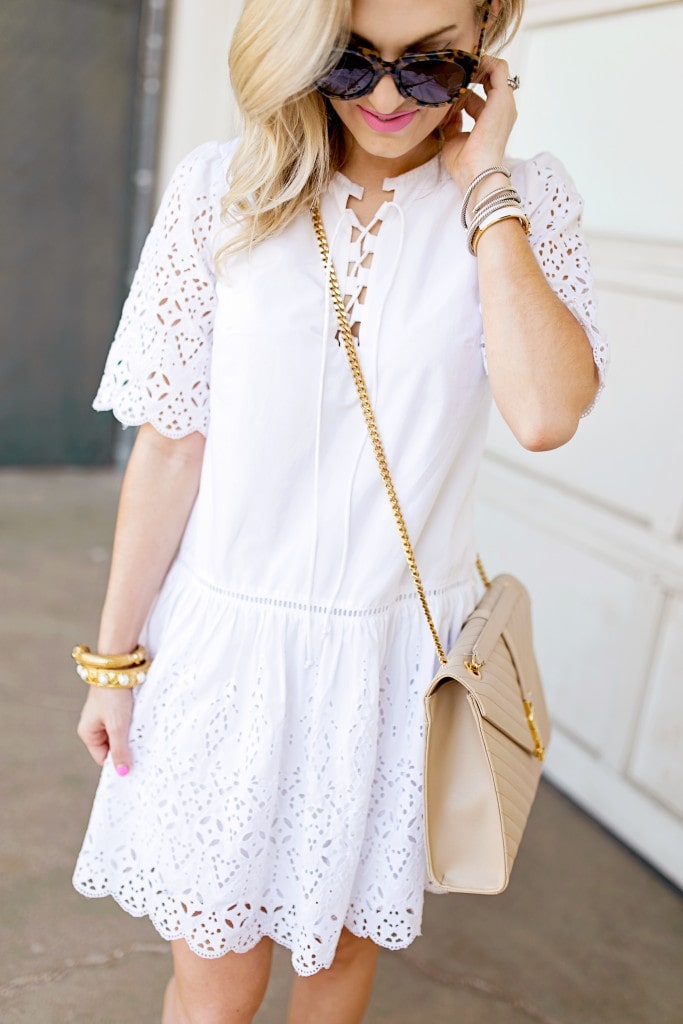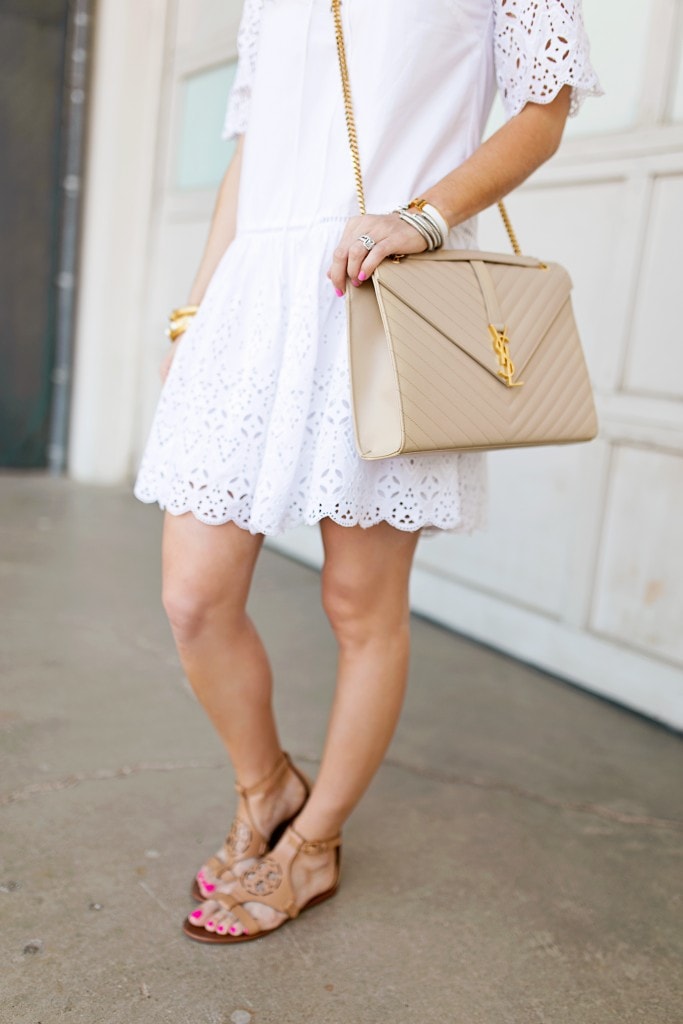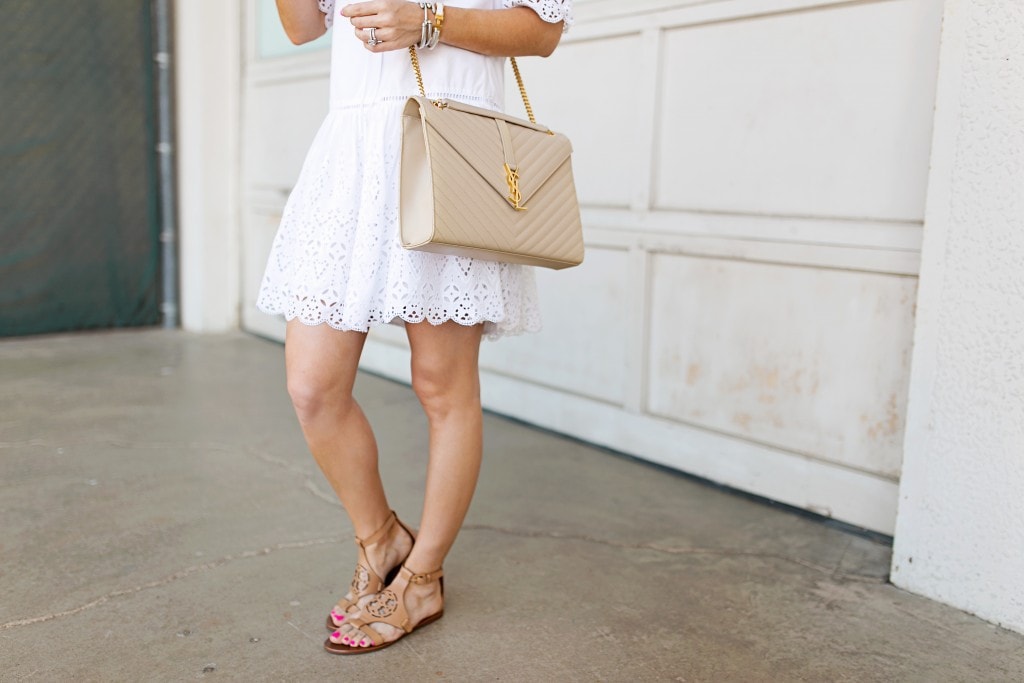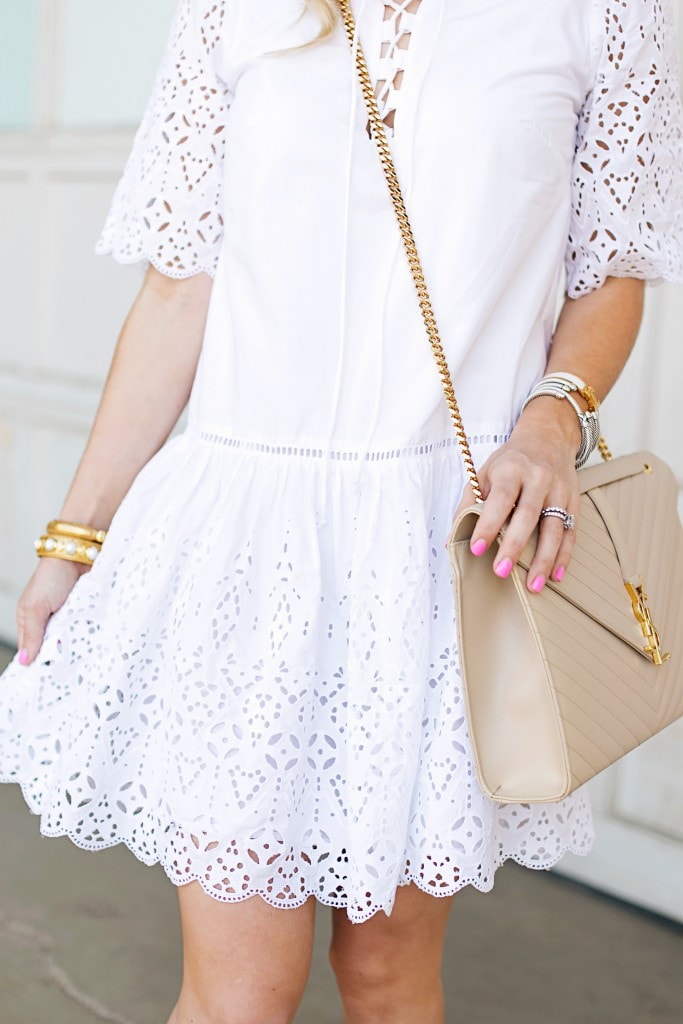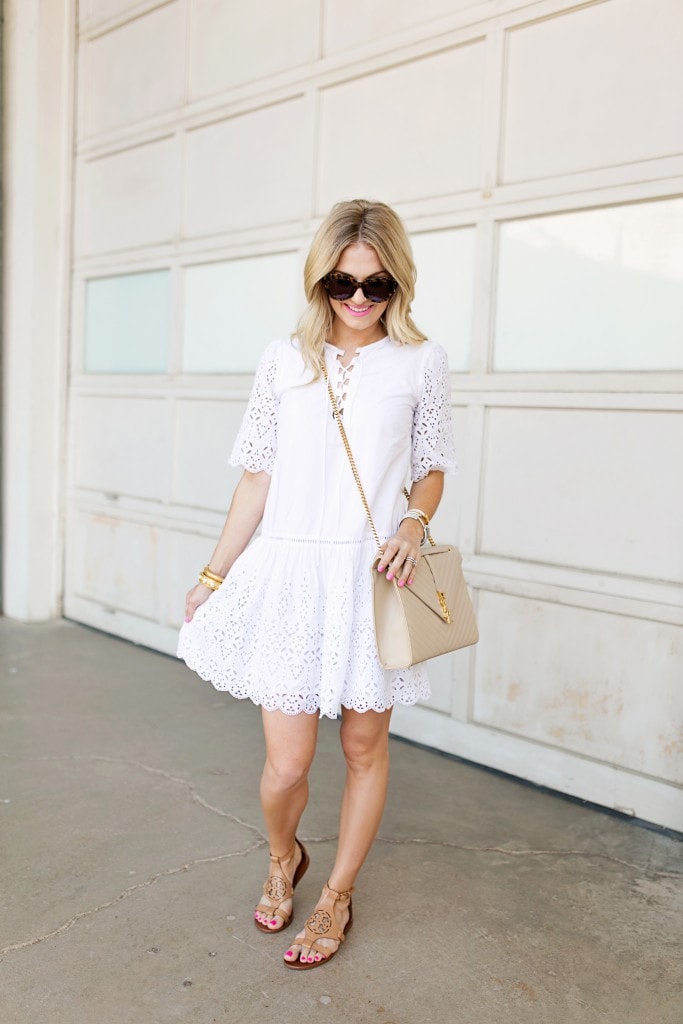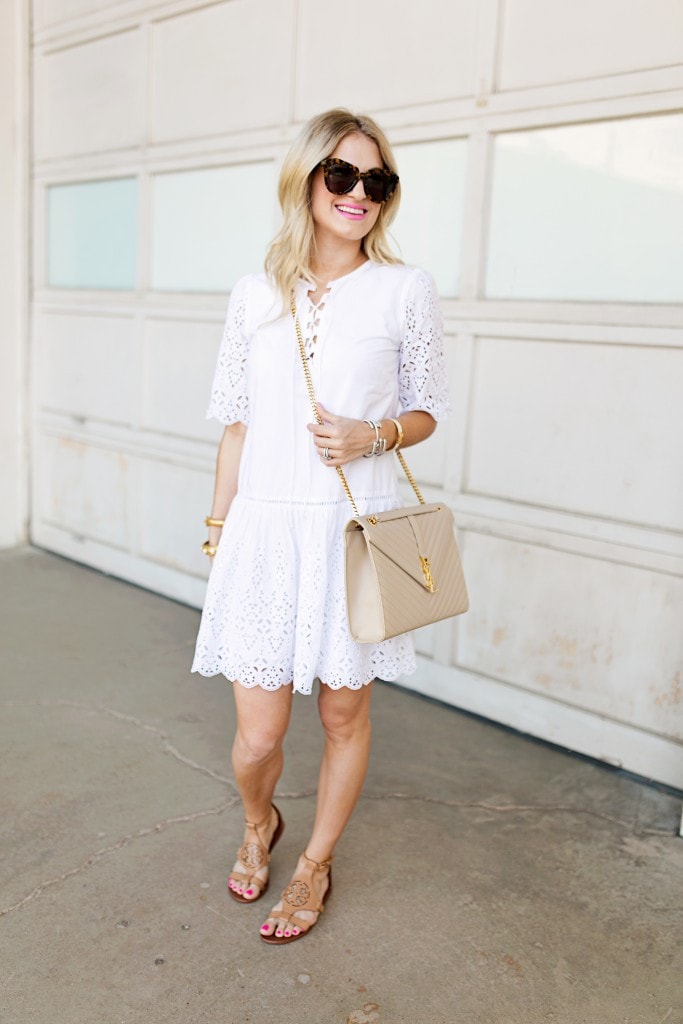 Dress: Banana Republic | Bag: YSL, Similar Less Expensive | Shoes: Tory Burch | Sunglasses: Karen Walker | Lipstick: Dolce | Bracelets: Julie Vos [c/o], Julie Vos [c/o] | David Yurman | Lash Serum: Nordstrom
Photography by: Angie Garcia
---
Oh another white dress, Katey. Could you have been any more predictable?!
No, seriously. It is another white dress and while that might be a snoozefest to some, this one is SO different. I swear.
First, you've got the eyelet details at the bottom. Cue ladylike notes.
Then you've got a fun lace-up neckline. Hello '70s trends.
And then you've got the fact it's a lined white dress. #PraiseGodFromWhomAllBlessingsFlow
If all my white dresses were children, this would be my first born. Mature enough for a work meeting or church [thank you lining and drop waist] and trendy enough to not feel plain. It's also on sale! And I'm wearing an XS for size references.
Also, I have to share the funniest story from this weekend! Not sure why I'm even sharing [it doesn't necessarily have a point] but it's one of those, "Oh I think someone other than myself would have to think it's funny!" Because I've been laughing for days over it…
Paul and I were both in Austin this past weekend, but separately with friends for some events! We ended up running into each other one evening and he came up to me and gave me a hug and a kiss then went back to his group of friends.
One of the guys in the group freaked out. He looked at Paul and said, "Man, I never really thought you'd do something like that. I'm honestly really disappointed in you. Why would you kiss a random girl when you're married?"
Turns out this guy wasn't at our wedding and never knew what I looked like. So he thought my husband was off kissing random girls in Austin, Texas and wanted to give him a talkin' to.
Paul died laughing and was like, "Meet me wife!" haha!
I'm not sure why I thought it was so funny, maybe because some stranger has my back! Also because anyone who knows my husband knows this is hilarious.
So here's to a favorite white dress and strangers that won't let Paul get out of line!