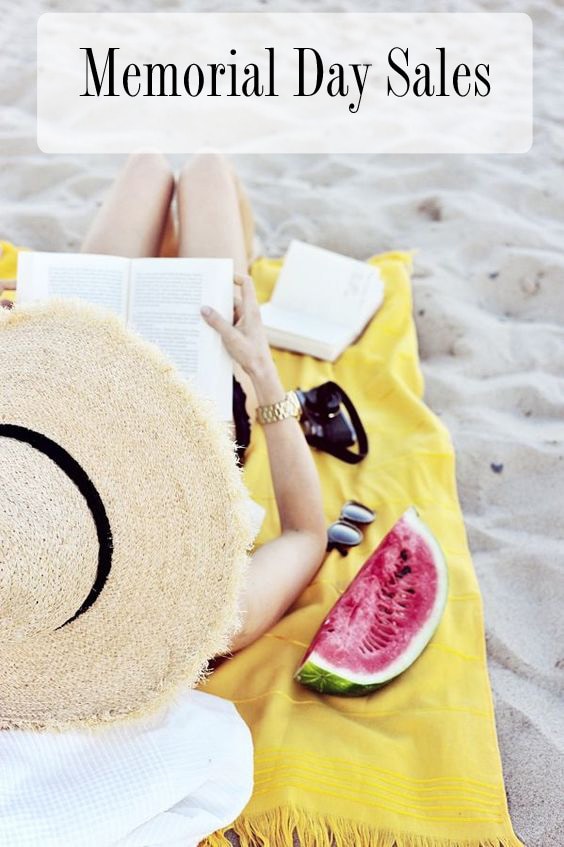 {image via: Make Life Easier}
---
How is it already Memorial Day?! The saying, "The days are long but the years are short," is so incredibly true! As we honor those who served our country and gave the greatest sacrifice, I hope we all remember those moments that truly count in life!
It's so easy to get caught up in to-do lists, errands and even being frivolous! #punintended
My goal with every post of COF is to help you feel more put together so that you can devote your time to other areas of your life, especially time with those you love! I'd love to hear how you soak up moments with family and friends, especially on weekends like this as we are reminded about what truly matters and the people that loved us enough to sacrifice!
Here are a few things I do to really soak up all the moments that matter:
1.Leave My Phone in My Purse
Don't you remember years ago when people always left their phones in their purse?! Now I find myself so guilty of walking in someone's home, setting my purse down but clutching my phone. We don't need to be checking texts or e-mails when we have people in front of our face, and I find when I leave my phone in my purse while at home or in someone else's I'm likely to not check it for hours on end!
2.Understanding That God Fights My Battles
I got a manicure with a friend last week and we were talking about a situation going on in her life. I checked on her the next day and she said, "I'm really doing well! I'm honestly relaxed because I know God is fighting my battle for me."
So many times I act so ignorant, as if God ACTUALLY needs my help. Um hello, Katey. He brought you into this world. He can handle the rest. I always thought this friend of mine was just so calm and carefree, but in reality she just has an amazing perspective.
People will hurt our feelings. Plans will coincide. Bosses will get angry. Work deadlines won't always be met. Some tests will be too hard, no matter how long we study. And we can't control people's actions or change them.
But the Lord can change hearts and lives, so we only need to be still!
Psalm 46:10 
3.Cooking
Okay, okay. WHAT do carbs have to do with soaking up moments? I'm always going 90 MPH all day long but when I stop to cook dinner for Paul I shut everything off. My mind stops racing and I'm able to enjoy being in the kitchen with him while we talk about our days. So for you, maybe it's cooking or maybe it's sitting down at the dinner table to eat as opposed to grabbing fast food. Whatever ritual gets you to wind down at night I think is so important. It's a barrier for me. I'm able to say, "The people that need me from 8-5 get my full attention and past 6, I focus on my husband and my family." I'm not worried about anything else and I'm able to really listen to him!
I find that when I offer to cook on holidays as well I really enjoy all the moments and I'm not laying, watching TV on my phone!
Do you have any ways you are able to fully soak up moments with the ones you love?!
And in case you're interested, I'm sharing all the Memorial Day sales below with the codes!
ASOS: Extra 20% off with code HISUMMER

Ann Taylor: 50% Off Full-Price Purchase & Extra 40% Off Sale Styles with code: SUMMER50

Anthropologie: Additional 30% off all sale items, in stores and online

Banana Republic: Extra 40% Off with code: BRTAKE40

Free People: Additional 25% Off All Sale Items

Furbish: 20% off sitewide with code: ALLTHETHINGS

J.Crew: 30% off purchase with code: WEEKEND

Moon & Lola: 20% off order with code: RSCHARM20

Nordstrom: Half yearly sale up to 40% off

Sam Edelman: 30% off sitewide with code: VIPSUMMER

Enjoy your weekend! Thanks so much for stopping by!