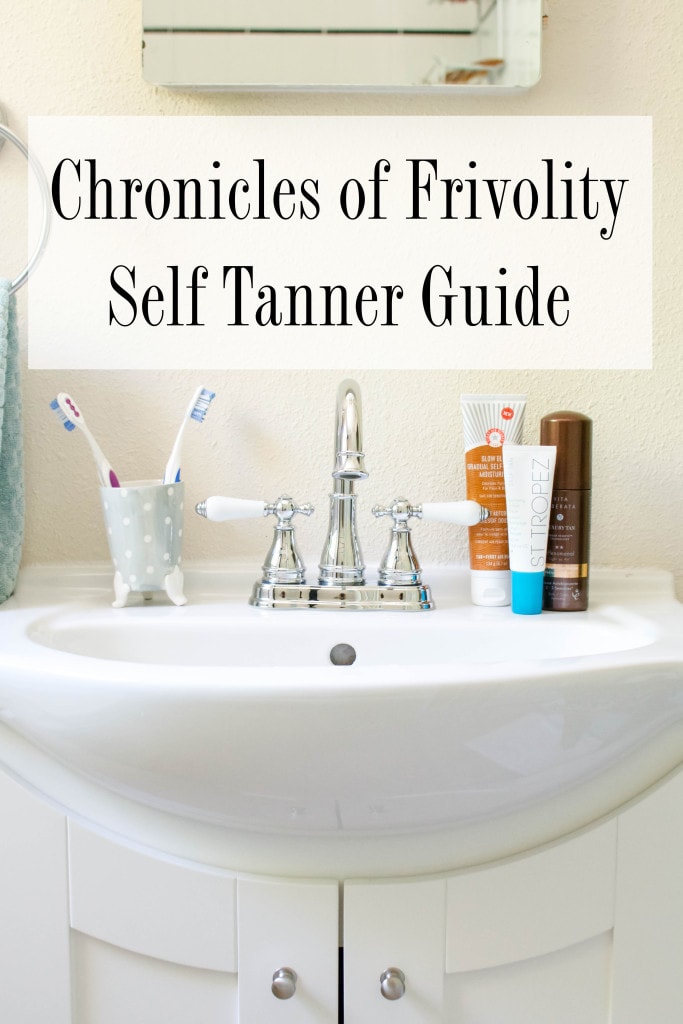 I never like to take my beauty routine too seriously. I'll always try a different shampoo or eyeliner trick if someone has shared it with me. If it looks bad for a day, so be it! But there are a few things I'm a bit aggressive about.
1. Resting
Now partially, I know a lot of this stems from having an autoimmune disorder. But I have to rest religiously. I don't sleep a lot [I'm working on it!] but I'm truly believe that not going 90 MPH on your weekend after you've had a stressful week is important. By all means, have fun and live your life, but also remember to treat your body kindly! For some that might mean a Sunday afternoon nap and for others it may mean an early bedtime on Saturday evening. For example, I had the best girls' weekend this past weekend and I'm convinced my skin is so dry from it! Loads of Rosé and lack of rest don't equal glowing skin.
2. Washing Makeup Off
It doesn't matter how late we get in from an event or how late I stay up working, I have to wash my makeup off with my Tula cleanser. If you go out a lot and come home late, invest in micellar water. It's not "great" but it's the next best thing to having the energy to wash your face. Just drench a cotton pad, rub on your face and you can get to your beauty sleep. Skin heals while you rest, so if it "heals" with caked on concealer and contour your pores get congested and fine lines settle.
3. Keeping Face Out of Sun
I won't fool you by saying I'm outdoorsy. I mean I love a good patio but you don't find me camping every weekend. 😉 However, being a Texas girl I can definitely take the heat and love the sunshine. I love to work out outside, eat outside and enjoy the sun. So keeping my skin free of damage is really important and I'm a bit ridiculous about keeping the sun out of my face. You will not catch me laying out like the girl next to me. I've got on loads of sunscreen and probably my husband's beach towel on my face. It looks ABSURD. But I know I'll be happy I did it at 75!
So combine that little habit with my dad's Swedish skin and I don't have what one would call a "year-round tan." To combat that I'm always reaching for a faux tanner if we have a special event or I just want to feel like I have some color.
I know that self tanner can be a bit nerve wracking for some, but please don't worry! Below I'll share my favorites that provide me the most natural color and are pretty fool proof. Be sure to follow the tricks I also share to make sure your tan stays streak free. Lastly, if you're suffering from a bad faux experience, you can always lighten it up!
1. Scrub in the shower with a sugar scrub.
2. Make a paste of baking soda and lemon juice. Put it on streaks and scrub with a loofa.
---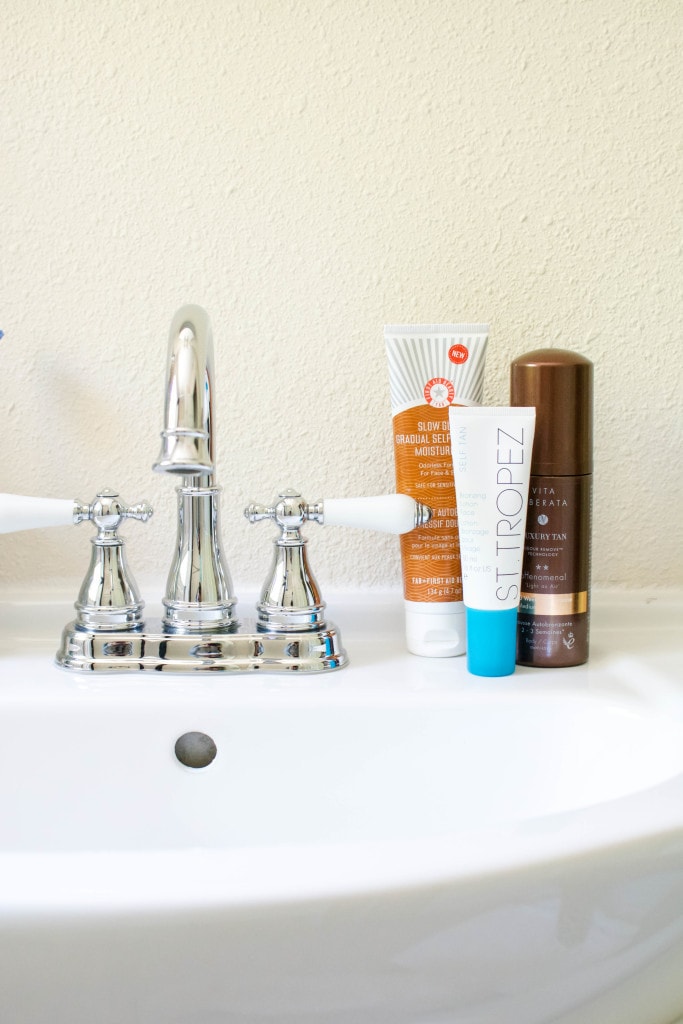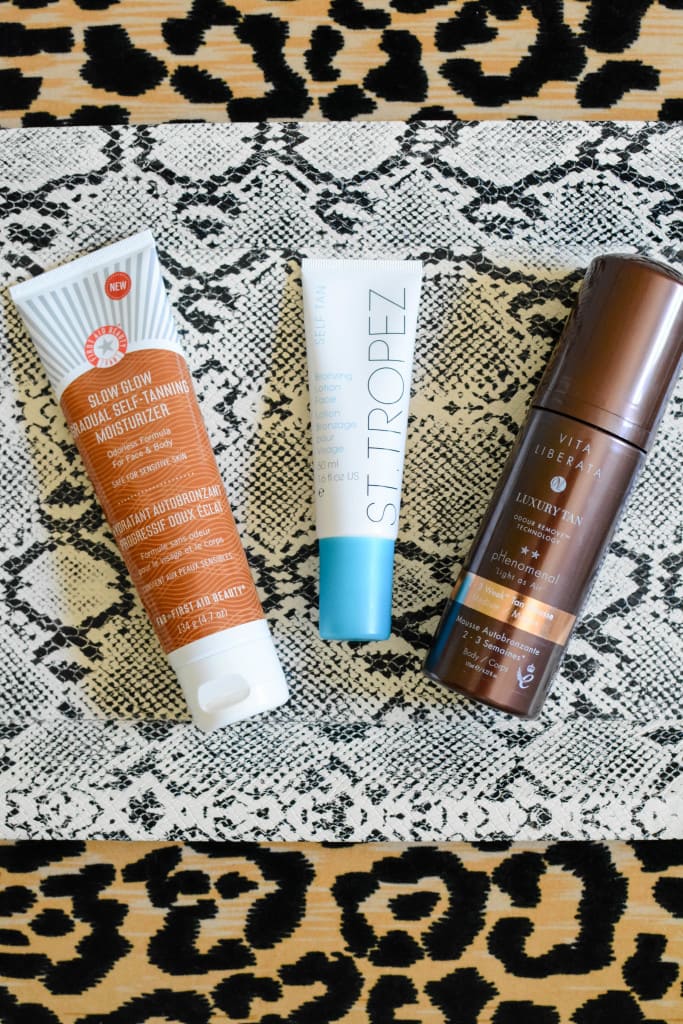 If you have time, this is my favorite way to tan at home!
Every Day: 
If you want to control the amount of color you get and you don't want to the time a real self tanner takes, I love this one by First Aid Beauty! It's so easy and Paul doesn't notice the scent at all which I think is so important! I get so embarrassed if he says, "Did you tan today?" haha. That's important with a daily self tanner because you won't rinse off in the morning! While this is a lot easier and you don't have to worry about streaks as much as a traditional self tanner, be sure to let it dry! I say leave a robe on while you blow dry your hair and then put on pajamas. After about three uses you'll look like you just left the beach.
Face:
Facial self tanners can be a pill. Here you aren't worry about streaks as much, but it's SO easy to break out from them! The St. Tropez Bronzing Face Lotion doesn't cause me to break out. Be sure to blend into your hair line. I like to keep one makeup brush for applying this lotion on my face. The Sigma F80 Flat Kubuki Brush is m go-to brush for application.
Before An Event:
One of my least favorite aspects about self tanner is that you spend what feels like 2 hours in your bathroom awkwardly trying to reach your back to blend and then it washes off in two days! This Vita Liberata pHenomenal 2-3 Week Tan Mousse is so much better! It doesn't have an overpowering scent. Most people think it doesn't even have a scent, but because I always test self tanners I can smell the faint ingredients. This lasts for two weeks even through shaving legs, etc.! This is a true self tanner, so be sure to rinse off in the shower in the morning, but don't use your loofa! Just use your hands with your body wash.
---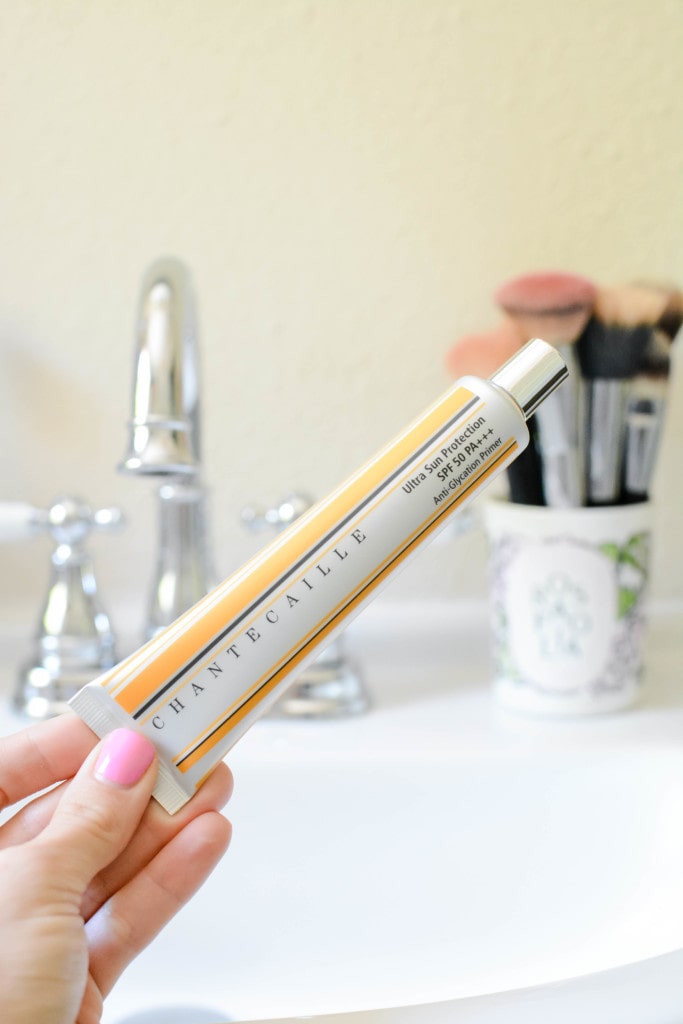 I get asked a lot about sun protection and I'll definitely share the sunscreens I use soon! However, this Chantecaille sunscreen is amazing because it also acts as a skin perfect and primer! You can use it under your makeup as a primer or without makeup while it smooths out pores and imperfections! You can purchase it here. It is pricier, but you don't have to use a foundation primer as well so it acts as two products in one!
---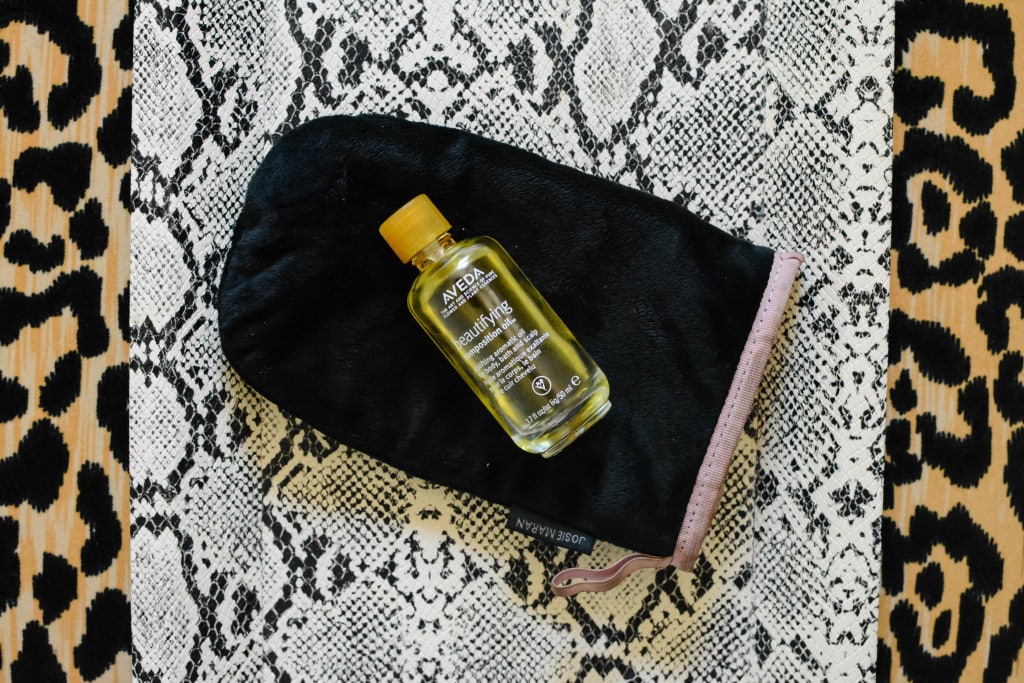 Elbows, knees and ankles are easy spots for attracting streaks and build up. Always apply your self tanner with a plush application mitt. You can skip this step if you're just doing an every day lotion. But the most important step is right before application. I always talk about the Aveda Beautifying Composition Oil and I use it before tanning too! Blend a few drops on ankles, hands, wrists, elbow and knees. Once it dries after a minute you can apply your tanner.
---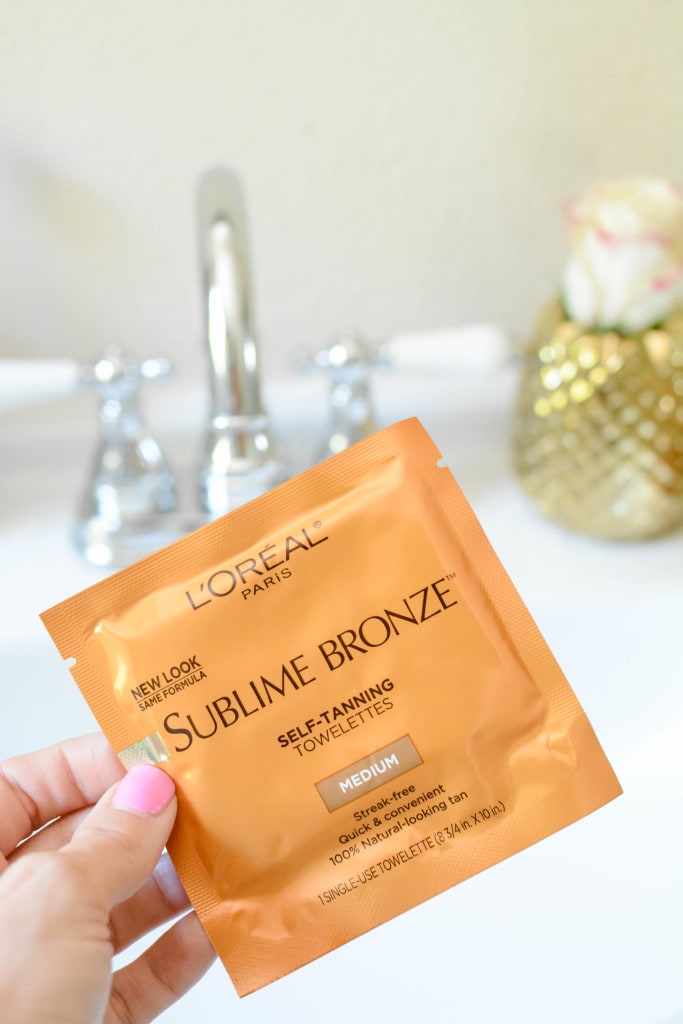 Recently L'Oreal sent me a few of their tan products to test, and their self-tanning towelettes truly stuck out to me. It's so easy to use! The color isn't over the top, but it activates quickly, so you can have a tan in 4 hours. If you travel a lot or don't want to tan before you take a road trip to the beach, this is my pick! I was so impressed at how I had absolutely no streaks the first time I tried it!
I hope this review helps you the next time you want a faux glow! Have you tried any of these?!