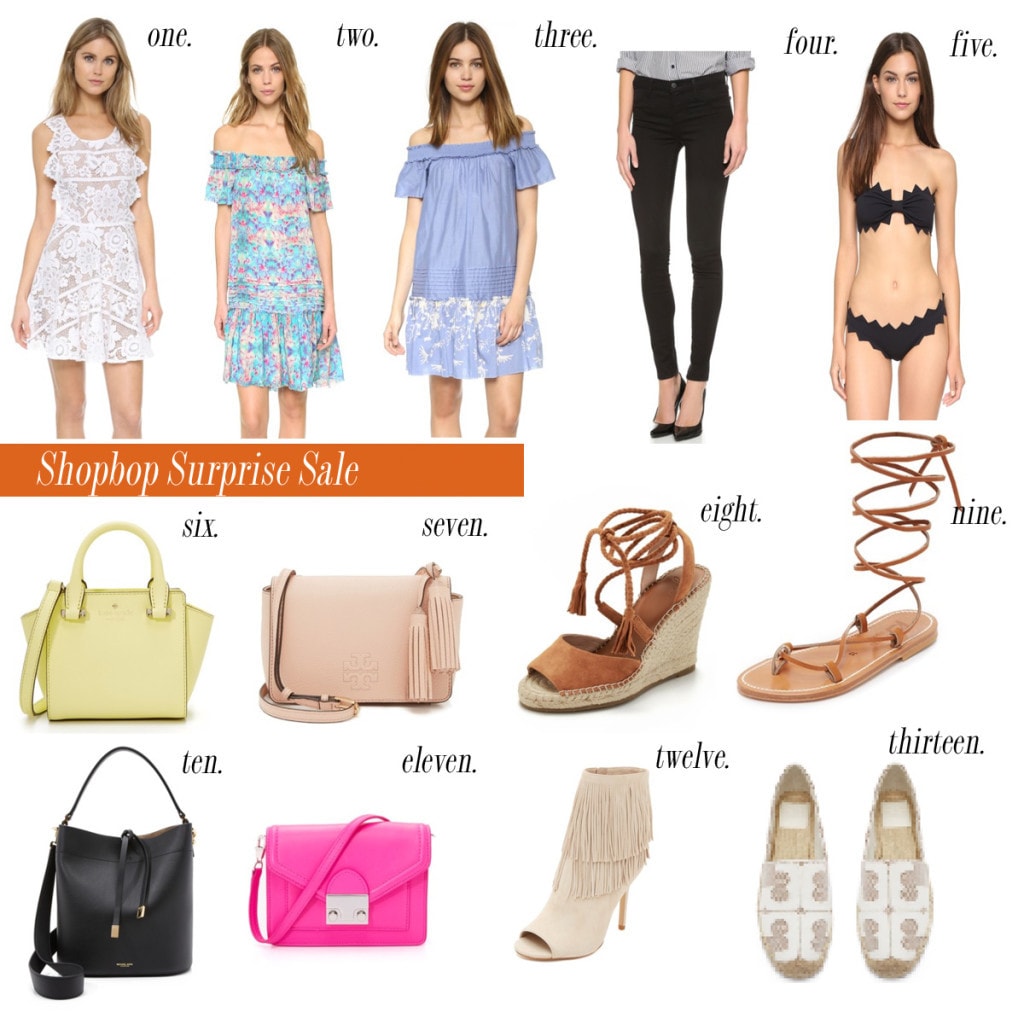 1 | 2 | 3 | 4 | 5 | 6 | 7 | 8 | 9 | 10 | 11 | 12 | 13
Pineapple image via: Style Me Pretty
---
Happy Wednesday! Shopbop is having a surprise sale today and I wanted to share my favorites with you! You can get up to 40% off this curated selection, with no code necessary! Shop your favorites here!
This weekend I'm having my sister and her friends over to my house while they get ready for prom! I got them little monogrammed robes, my favorite makeup artists, makeup kits, lunch and a photographer so they feel special while they get ready. We have a pretty small house so it should be funny watching everyone fit in our living room! But my mom will work her magic and I'm sure we can make it happen! I told Paul he needed to leave the house and go golf, so I'm sure he is beyond thankful our house will be flooded with teenagers. 😉
If you have any suggestions I'd love to hear them! What do you think they'll want while they are getting ready?! I was planning on serving a little brunch with "faux" mimosas [OJ in fancy flutes!] and maybe doughnuts?!
I hope you're having a great week and will see you here tomorrow!