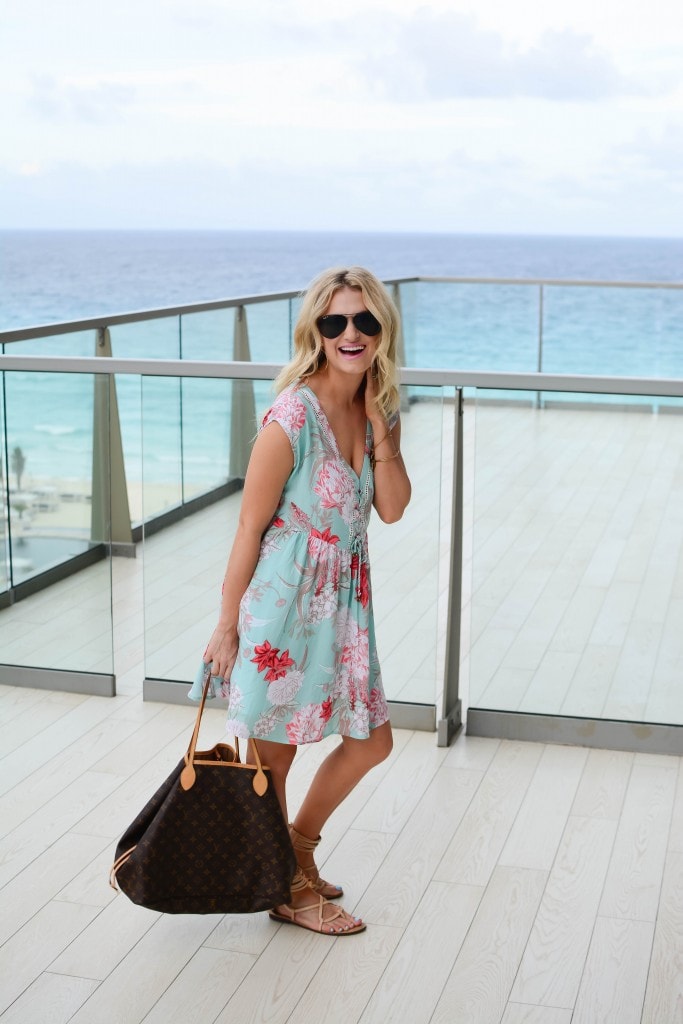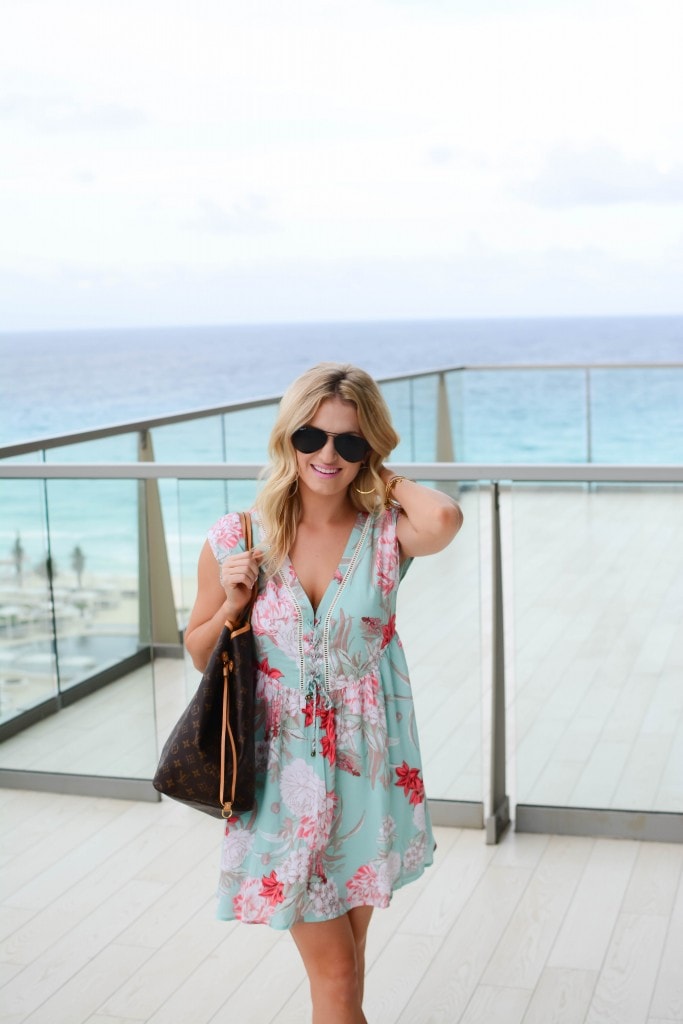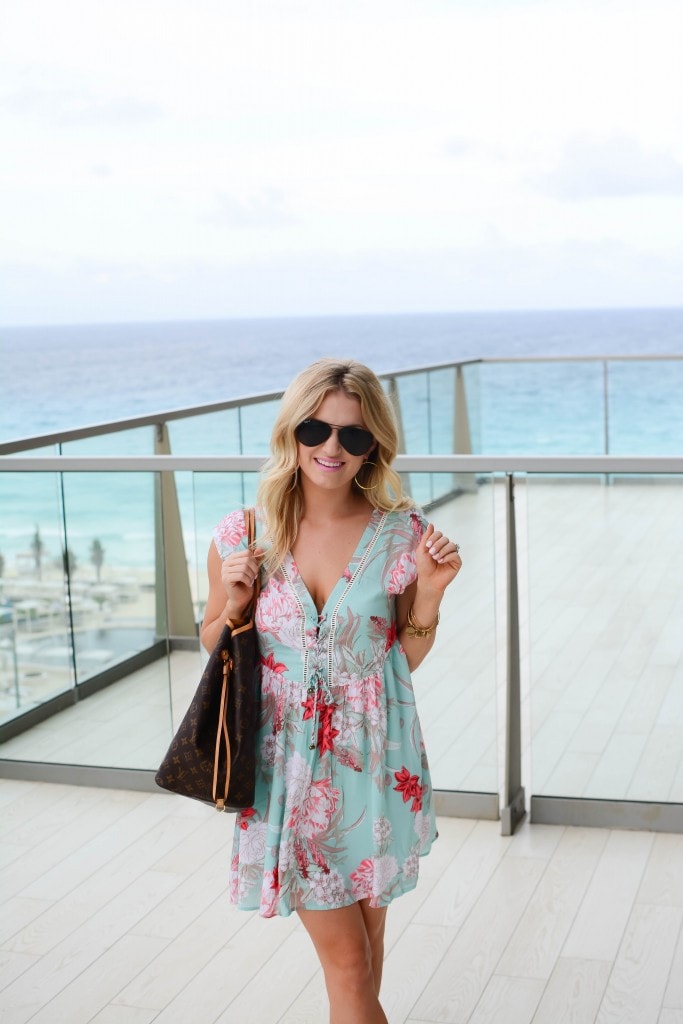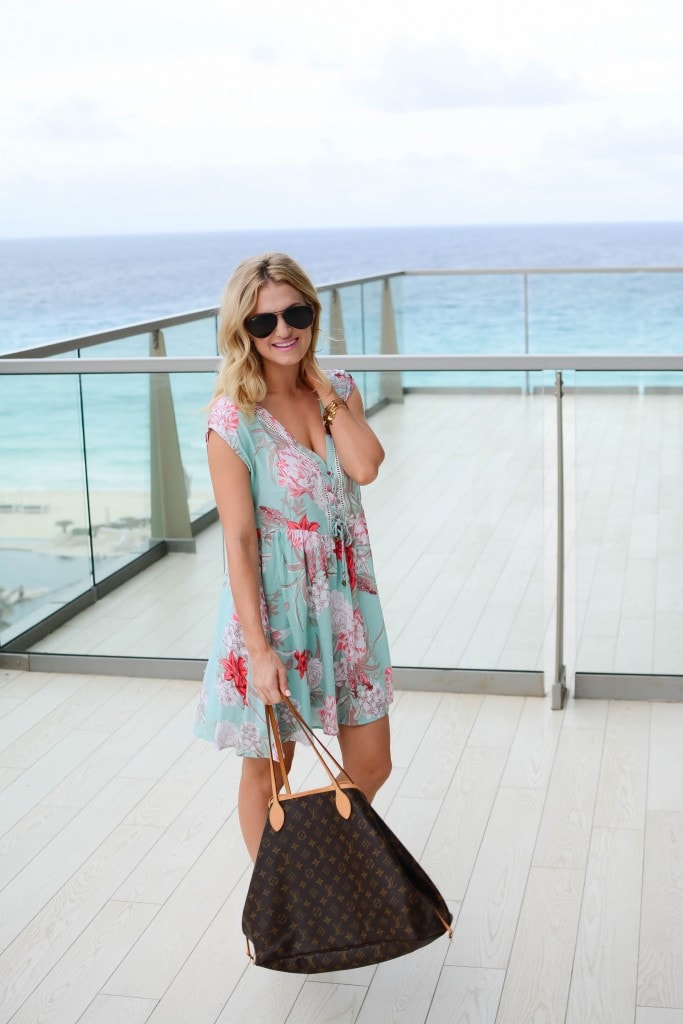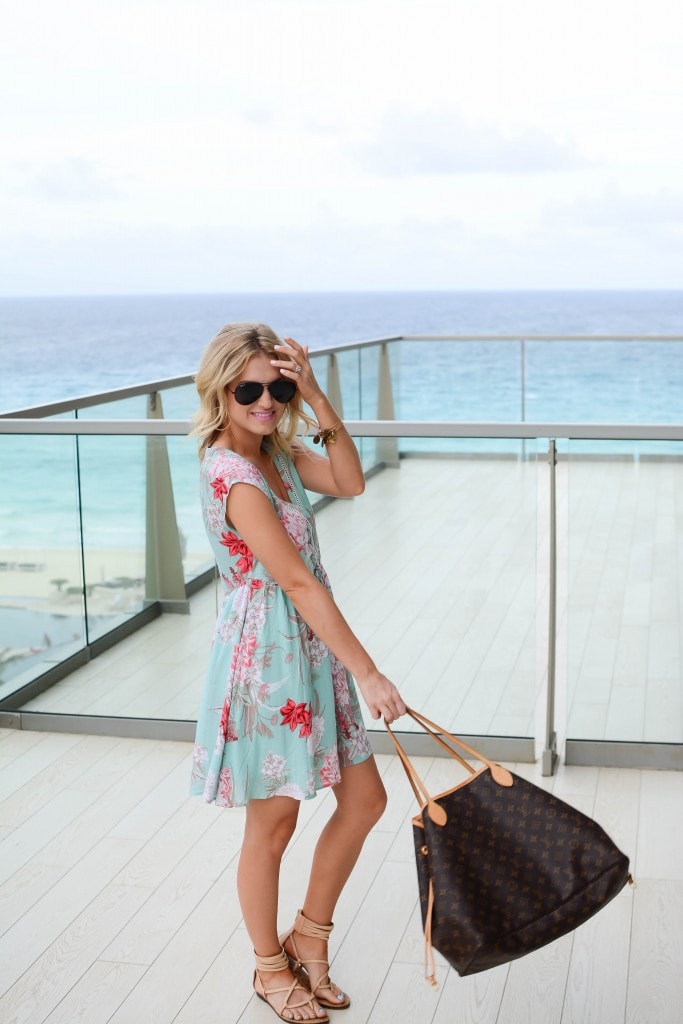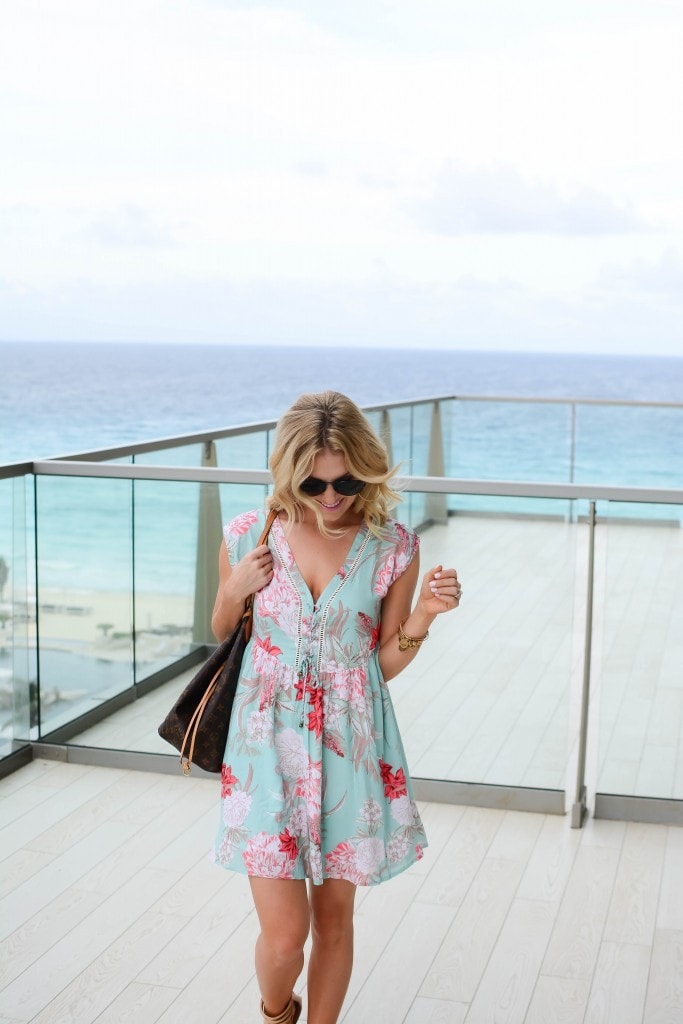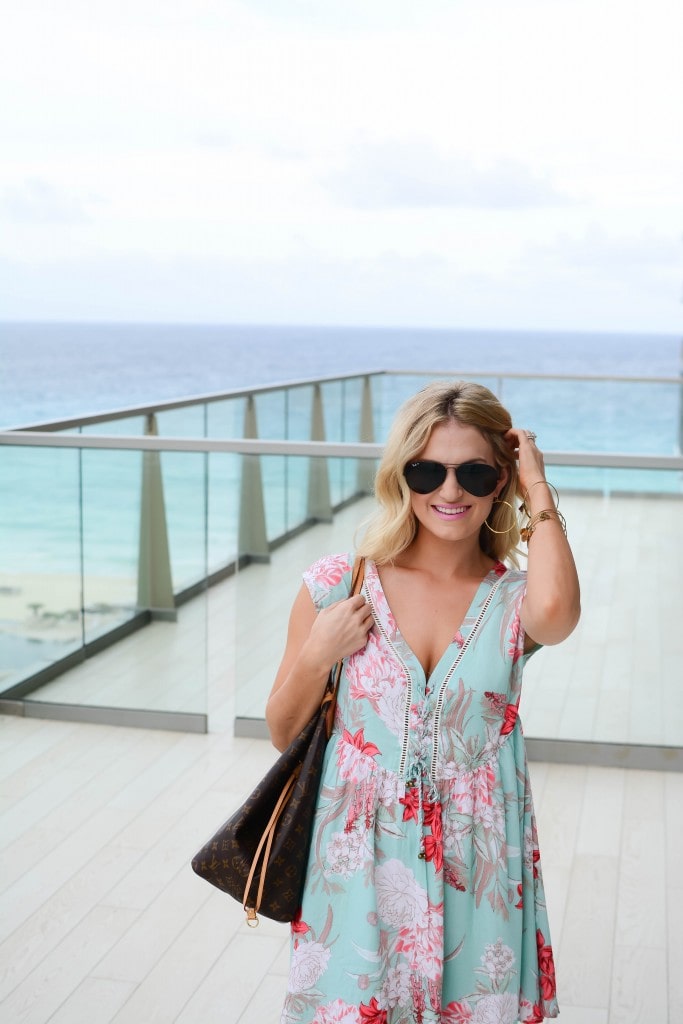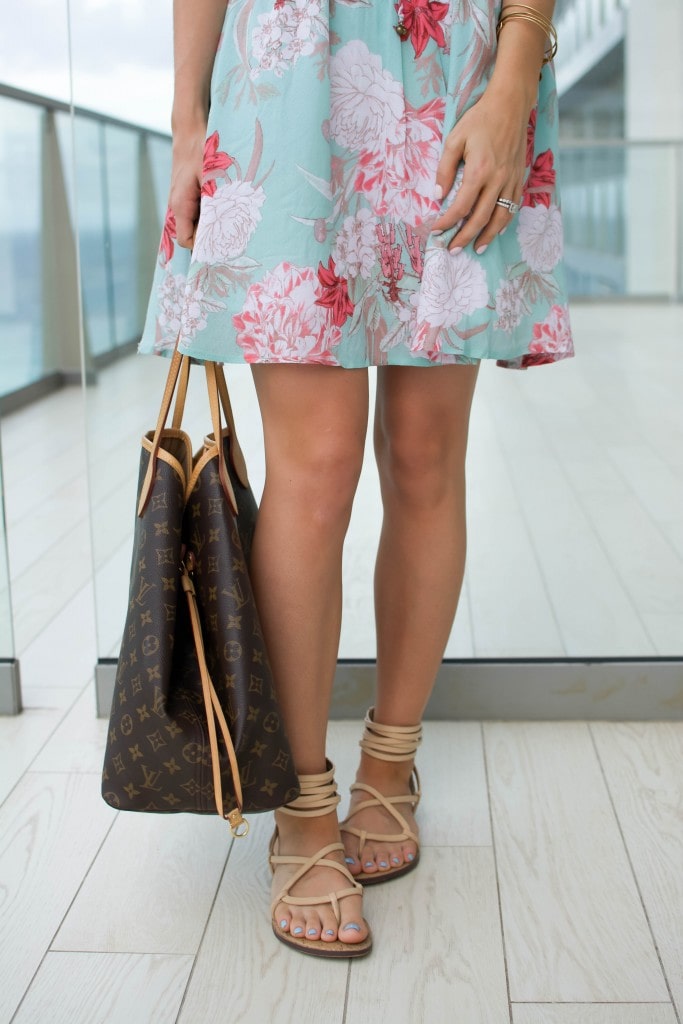 Dress: MinkPink, Here Too!| Shoes: Sam Edelman | Bag: LV, Similar | Bracelets: Alex & Ani | Lipstick: Nymph | Earrings: Gorjana
---
I wore this look on our first night in Mexico! We had some pretty long flight delays at the airport- I was a happy camper, I finished Me Before You and cried at Gate C22 for a solid 14 minutes before the flight. So by the time we got into Mexico we had lost most of the day, but I didn't even care! When we got there they showed us our room and y'all, this balcony was amazing!
I've never stayed in a hotel where the balcony was so large, which was perfect for eating breakfast, reading and you know, snapping a quick OOTD. Being an introvert, sometimes resorts overwhelm me. That might sound silly, but there are just so many people that sometimes I don't feel relaxed. It's constantly a race to get a Piña Colada or a race to get a chair at the pool. But I fell in love having a balcony this big because we got to lay out there in the afternoon and it was so peaceful.
After we arrived we headed downstairs to a "Meet & Greet" for all the wedding party and guests. Paul's friend's moms read the blog and they are seriously the nicest people in the world and so much fun! I honestly wished we could have gotten in earlier in the week so we could have just hung out with them! haha. And then we went to dinner just the two of us so we could sneak in a little date night while we were there.
This dress runs TTS and it was perfect for humid temperatures and a little date night!